Our cool, scenic respite in the Peruvian Cordillera was to be short-lived. From the stunning beauty around Huaraz, Highway 16 wound across a high mountain plateau before rapidly zig-zagging down to sea level and joining the main coastal highway heading south. Sadly, for the next few days, it was mostly mile after mile of boring desert ( and badly littered ) highway. Fortunately the days were interspersed with with some great camping "finds" and re-visits to a few old favorite spots on the Pan American route.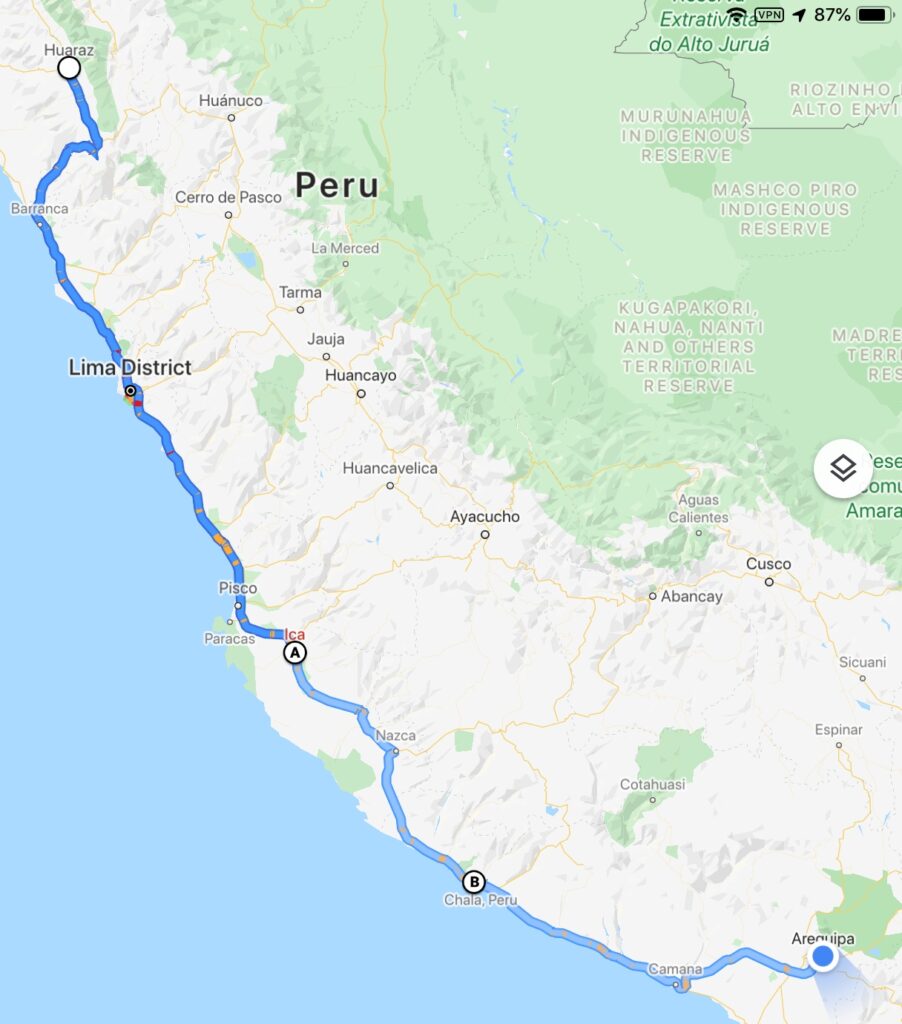 This litter thing is so bad in Peru that it actually becomes a qualifier on any discussion with other overlanders about the country. We, like most others, find it very hard to overlook and, frankly, are amazed that in 2020, after what must have been decades of education about environmental awareness in the schools, people are still just throwing trash on the streets and highways. It is truly shocking to see.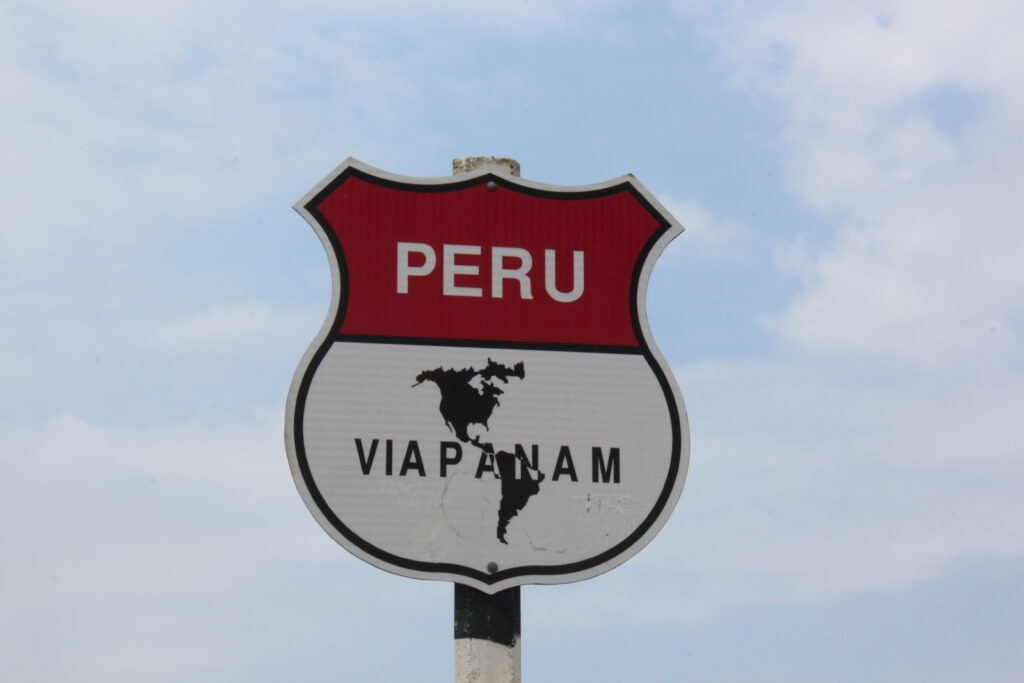 Lima was not on the list of places to revisit as we traversed the Peruvian coastline, this time going north to south. The two hours we spent just getting through its brutal traffic was more than enough stress and we both breathed a sigh of relief as we got to its south side and out into the beach communities along the coast.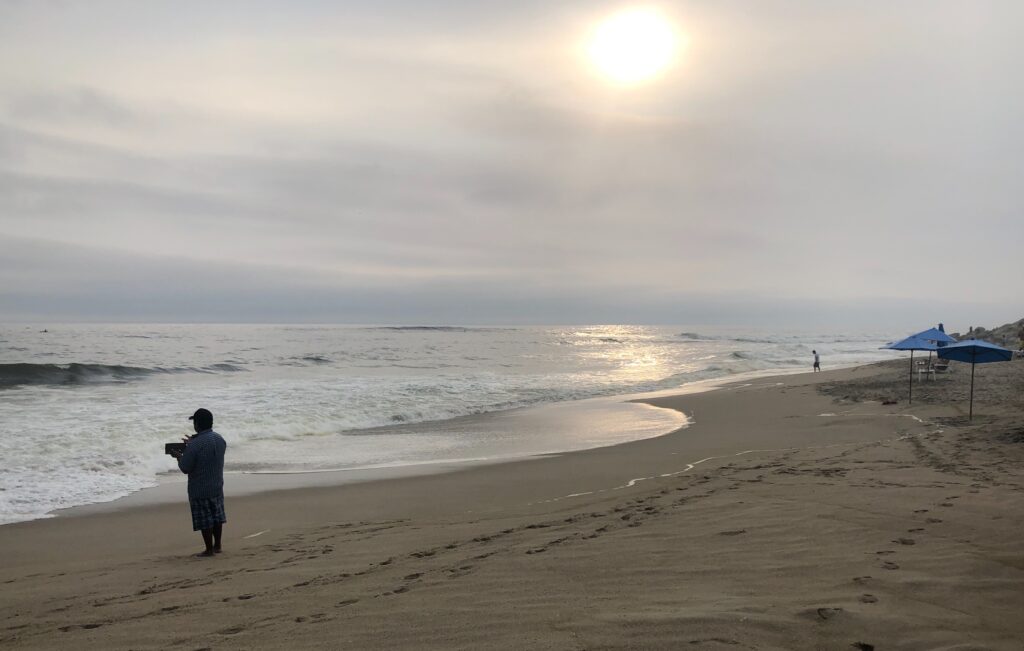 Following a night in Hamacas beach, the sand dunes town of Ica was a great place to rest up for a few days; Ecocamp Huachachina was a great location, and the pool was a welcome relief after the heat and sweat of walking/sliding in the sand dunes. Always a delight to catch up with another overlander and it was a very pleasant surprise to bump into Tina there ( she was camped next to us in Banos, Ecuador ). Sadly, she was in the final days of her South American odyssey and about to ship her bike ( and herself ! ) home from Lima.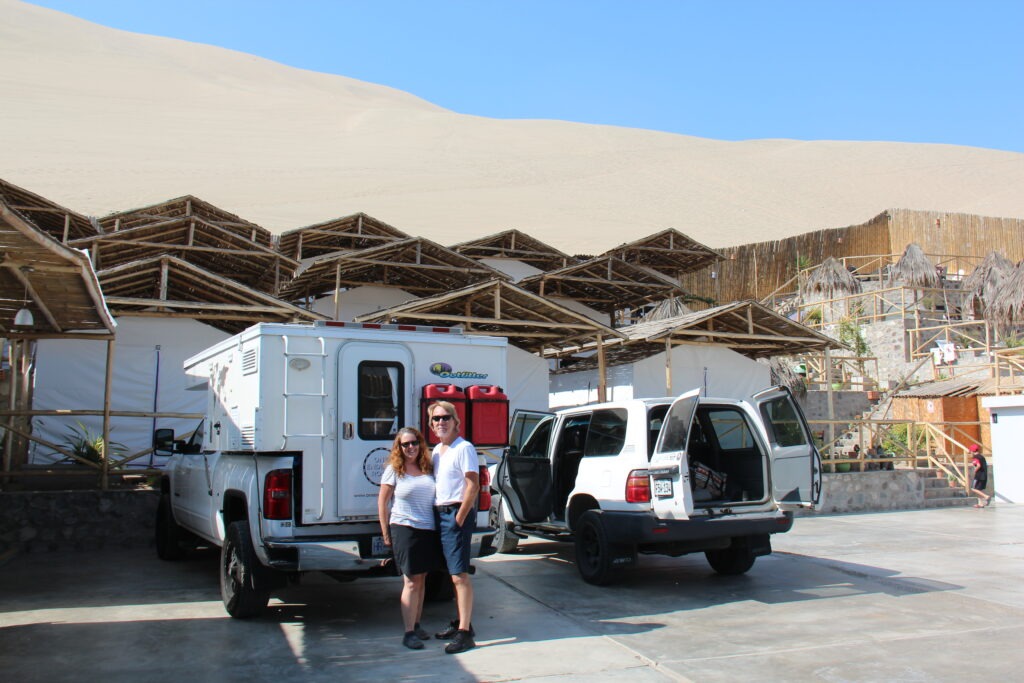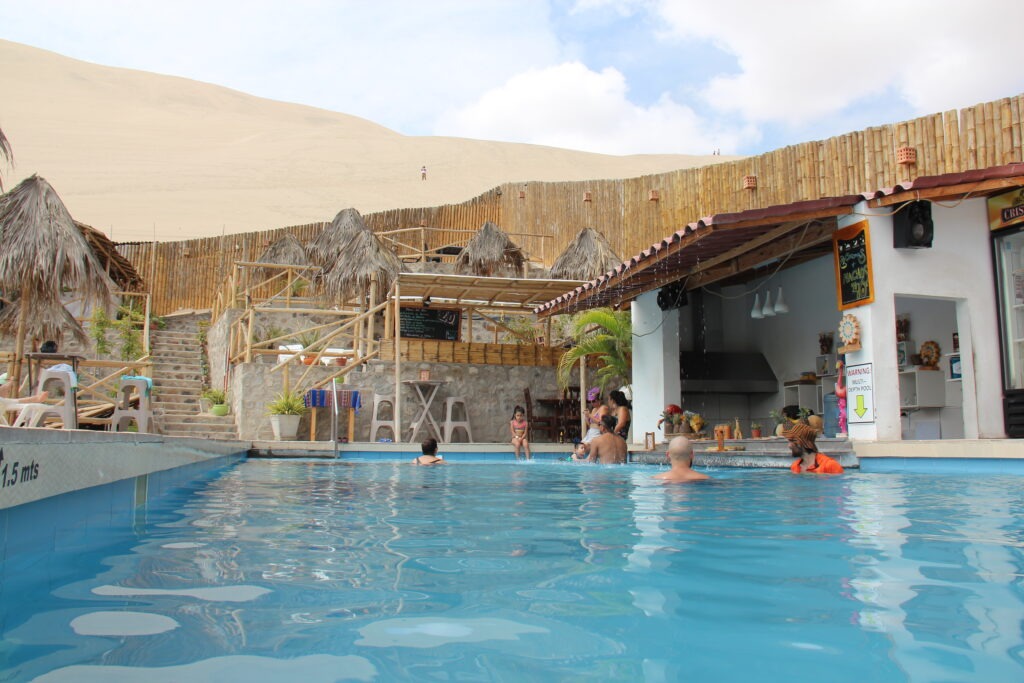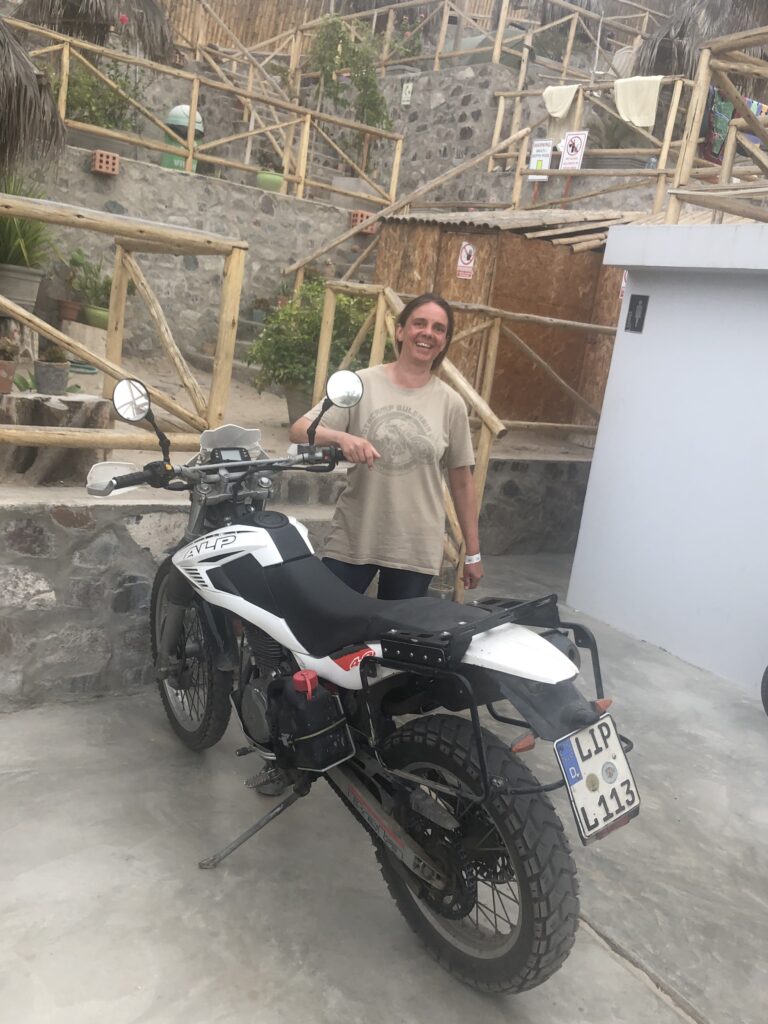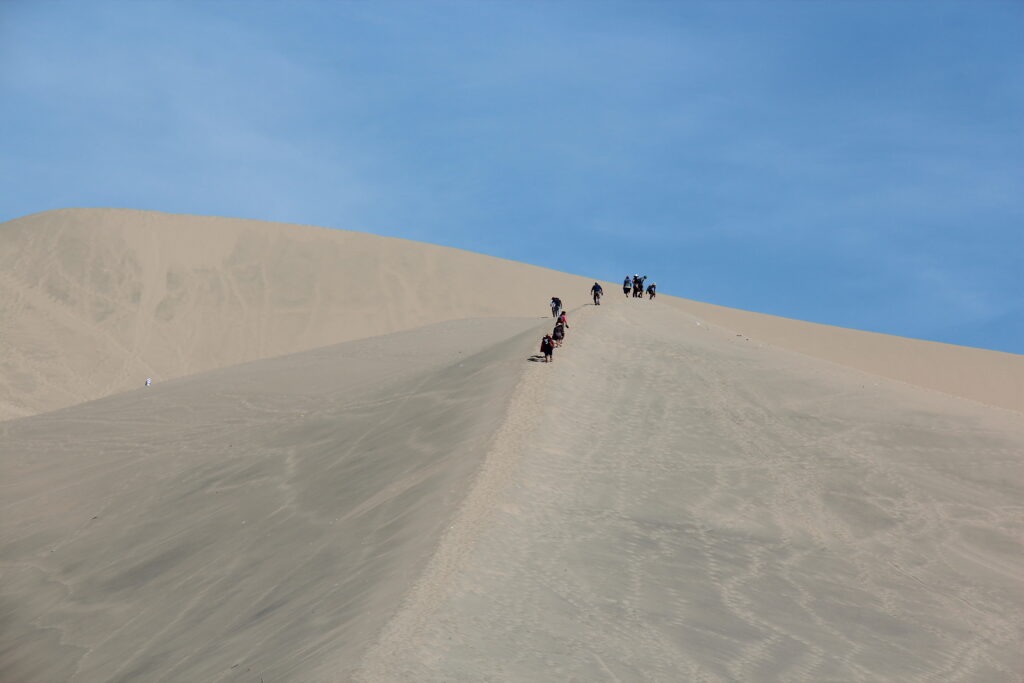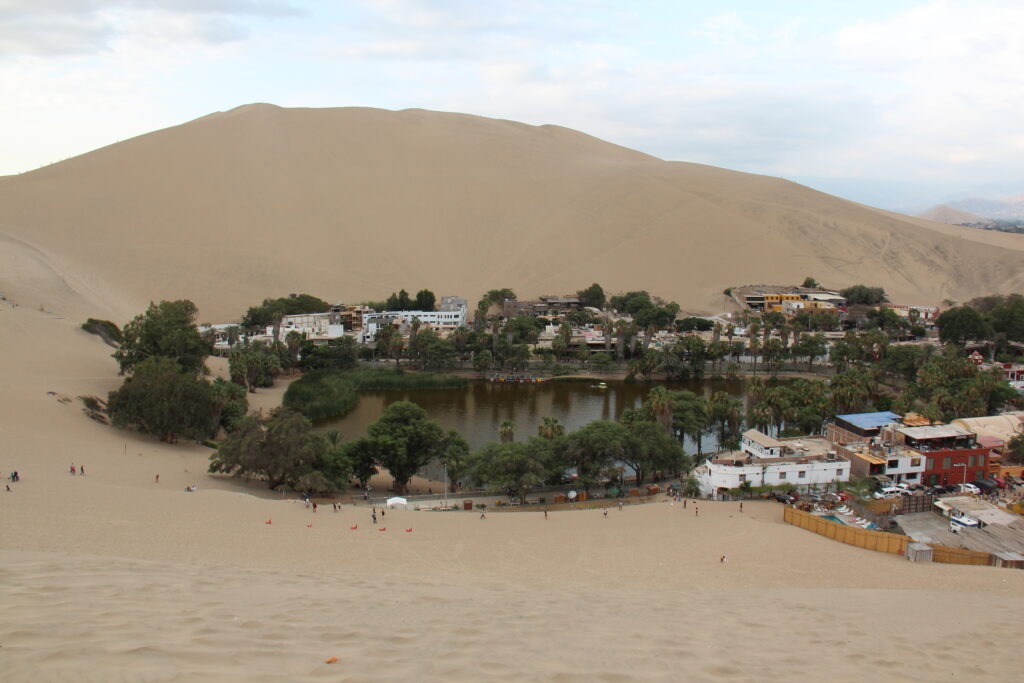 The Nazca Lines are always worth a stop and the new, taller, mirador provided a much better view than the old one that was available back in 2003. There is a great story on the background history of the Nazca Lines and current scientific theory as to why they were carved – read about it here:

https://en.m.wikipedia.org/wiki/Nazca_Lines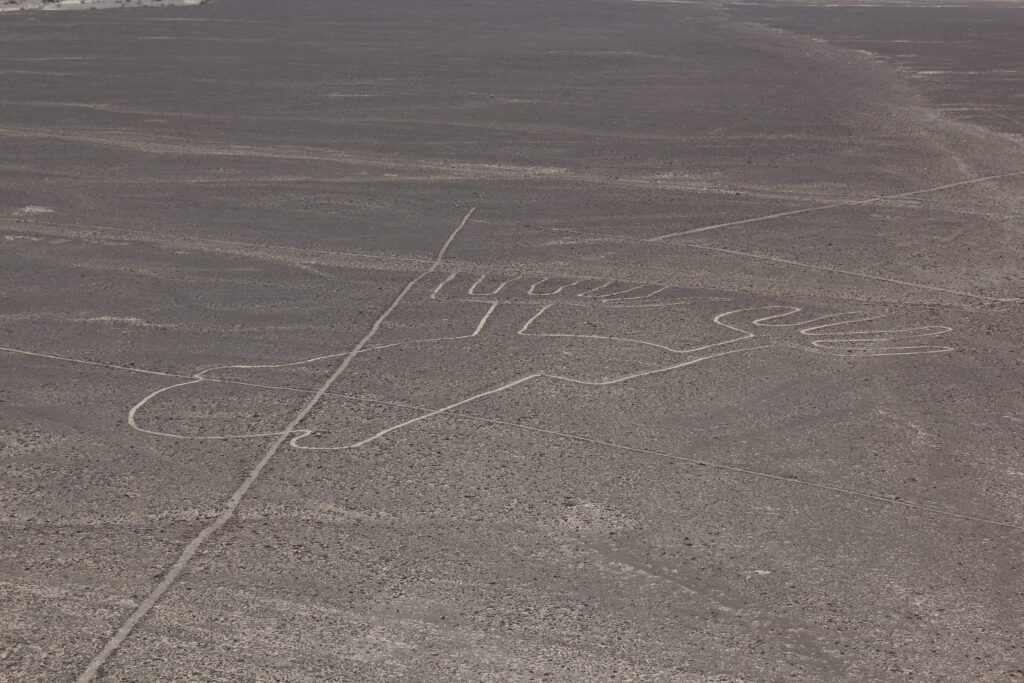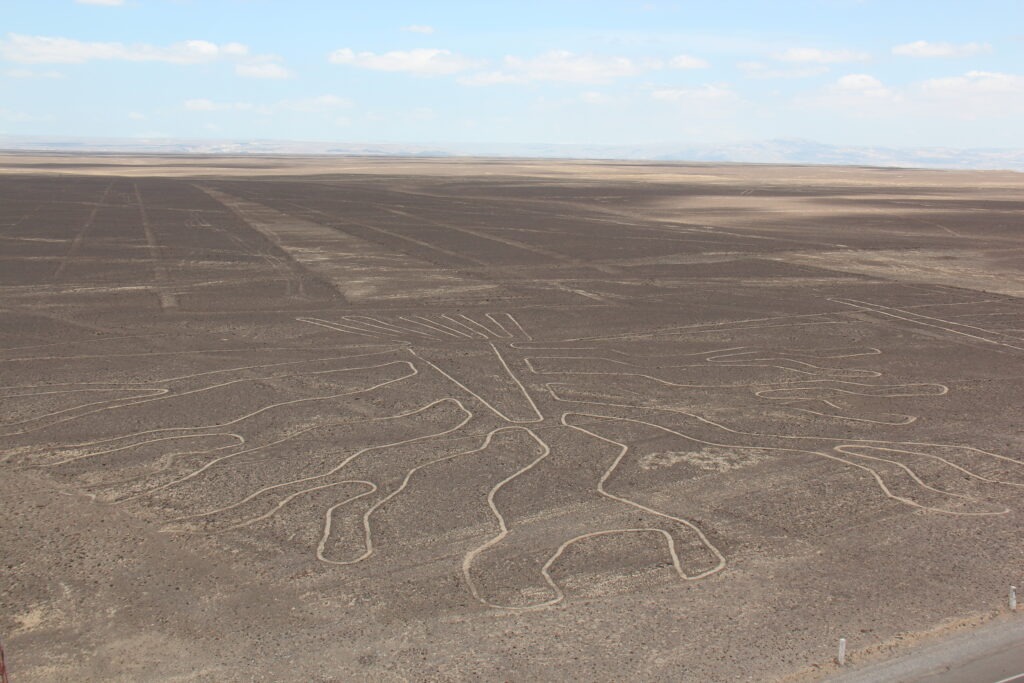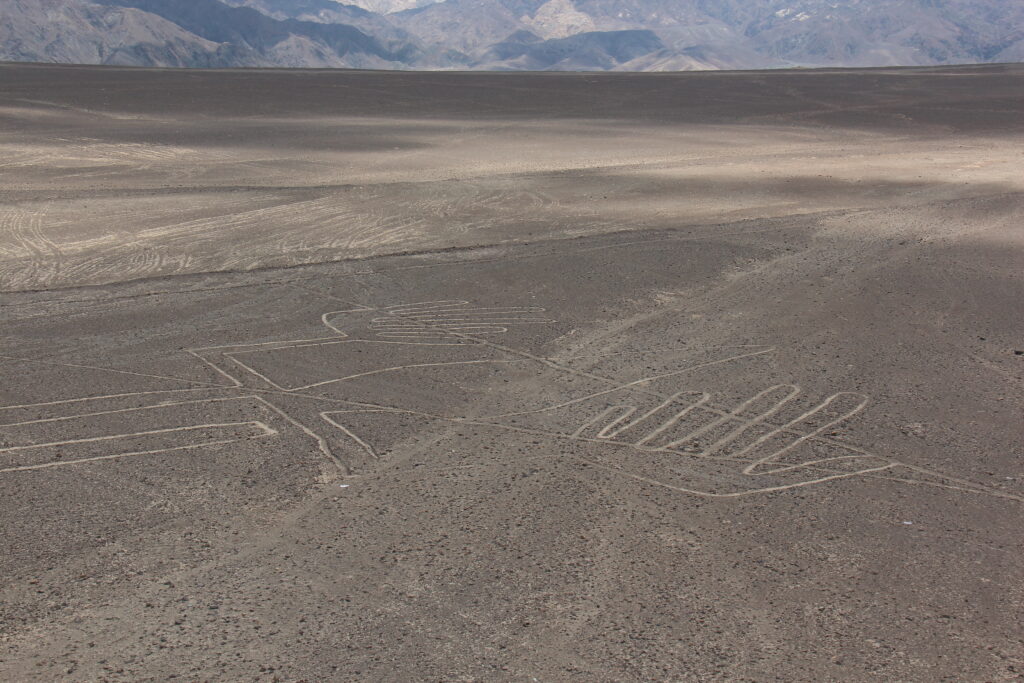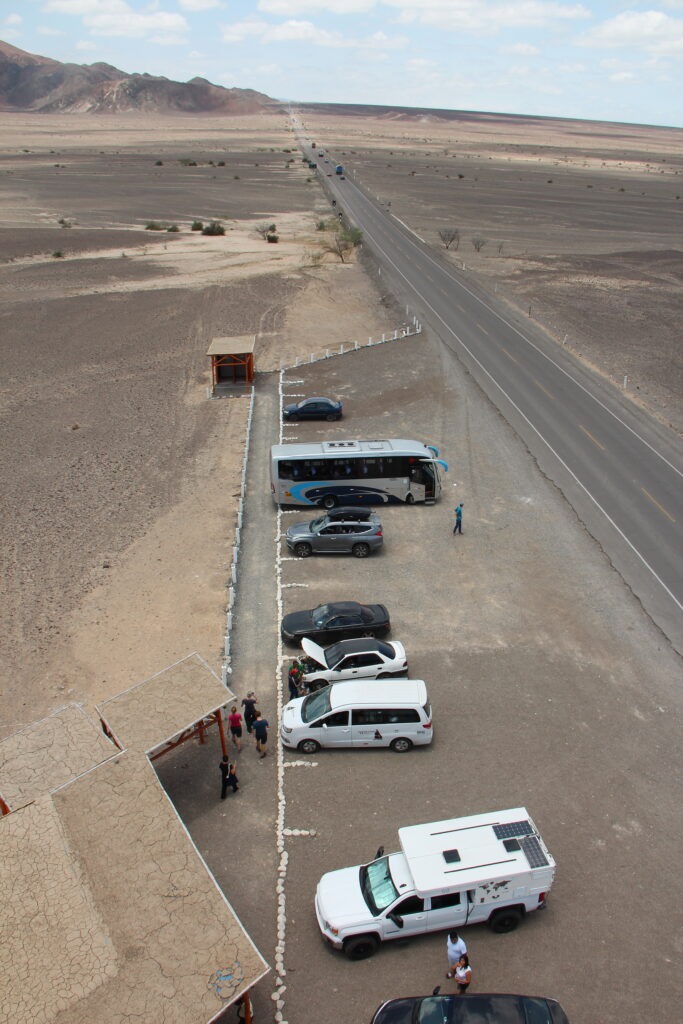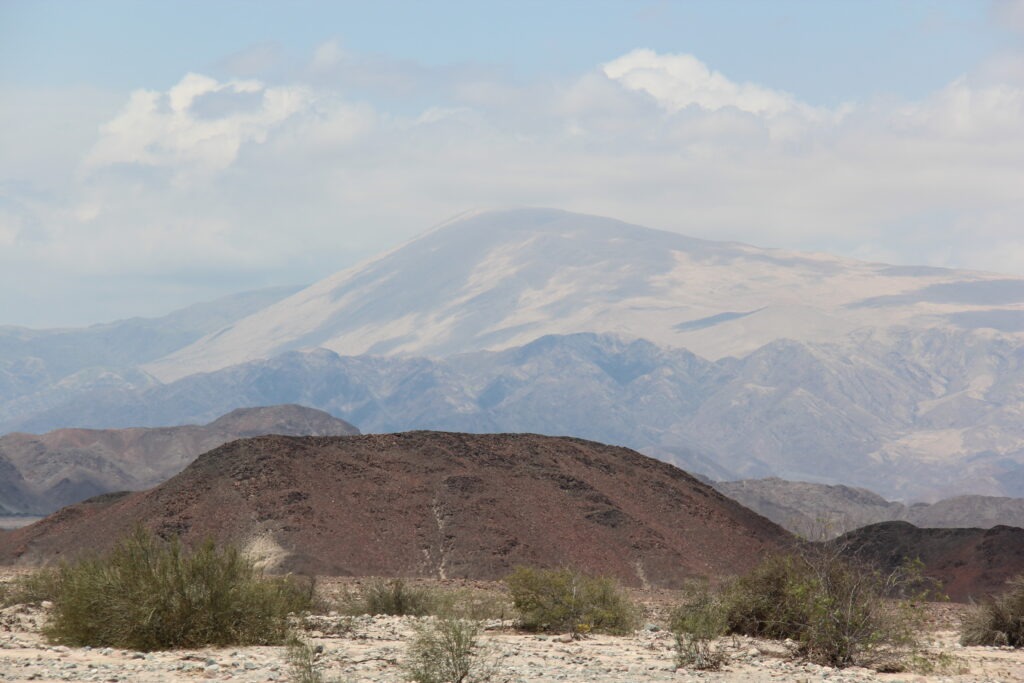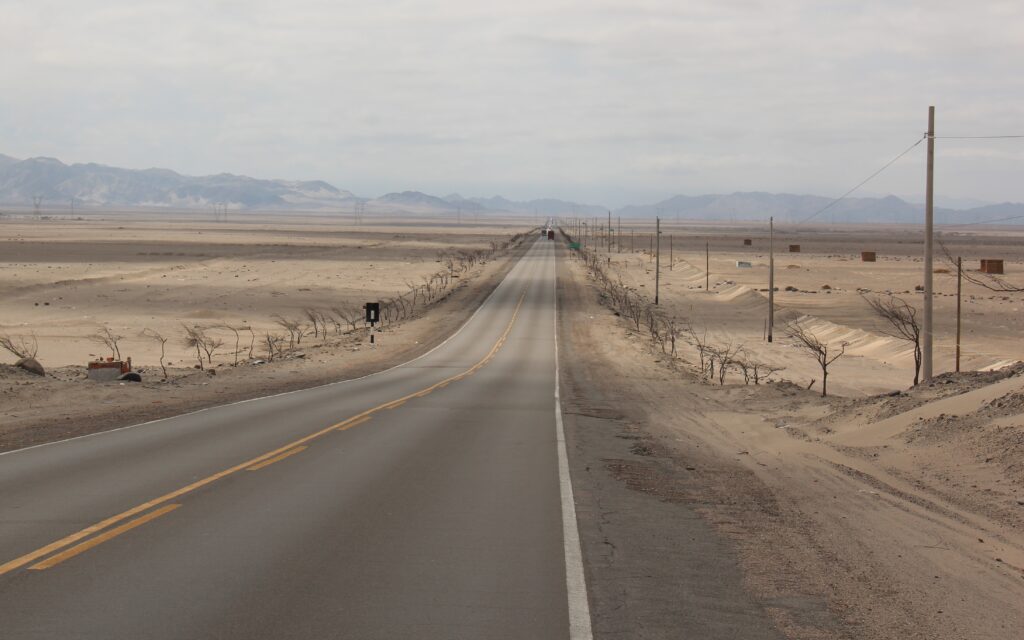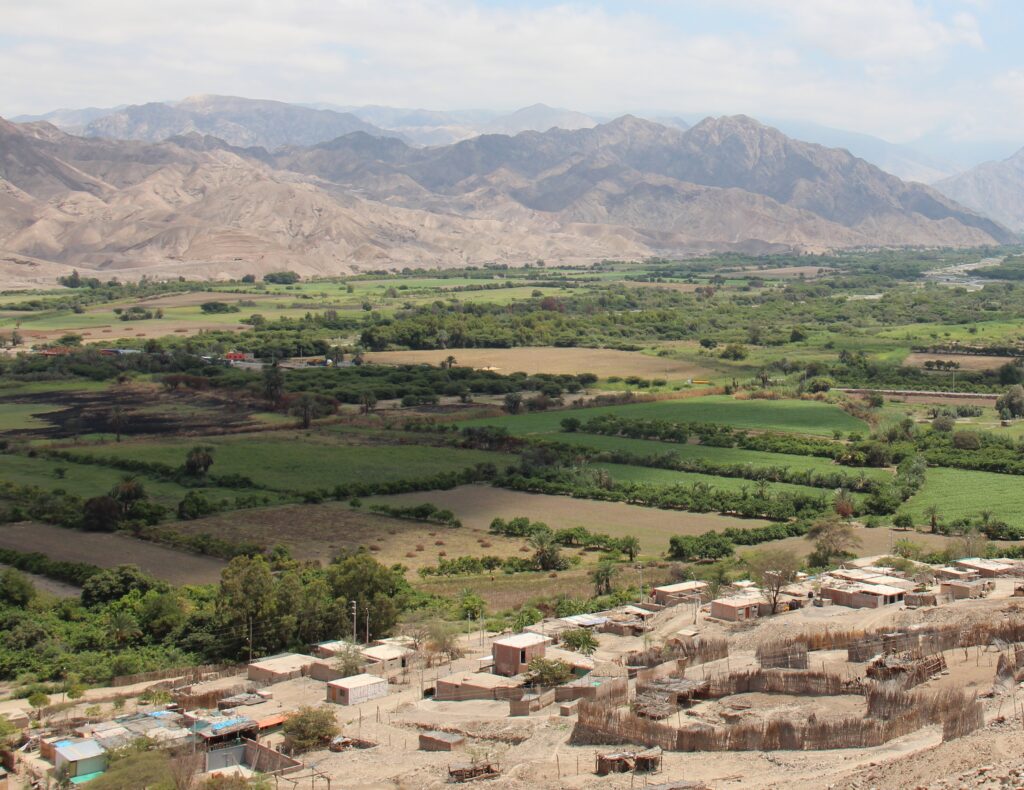 The serendipitous rendezvous's did not end in Ica. Proving there really is a "gringo trail" of sorts down here, later in the week we pulled into Puerto Inka ( just south of Nazca ) – right beside us was "Christoph" and his family – the very same Germans camped beside us in Quito and who had given us such great tips for the Galápagos.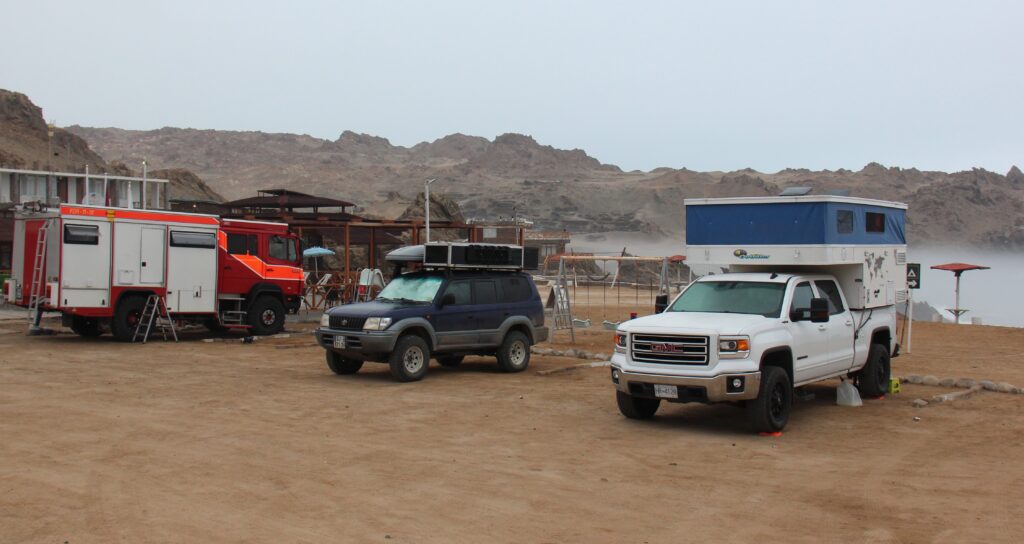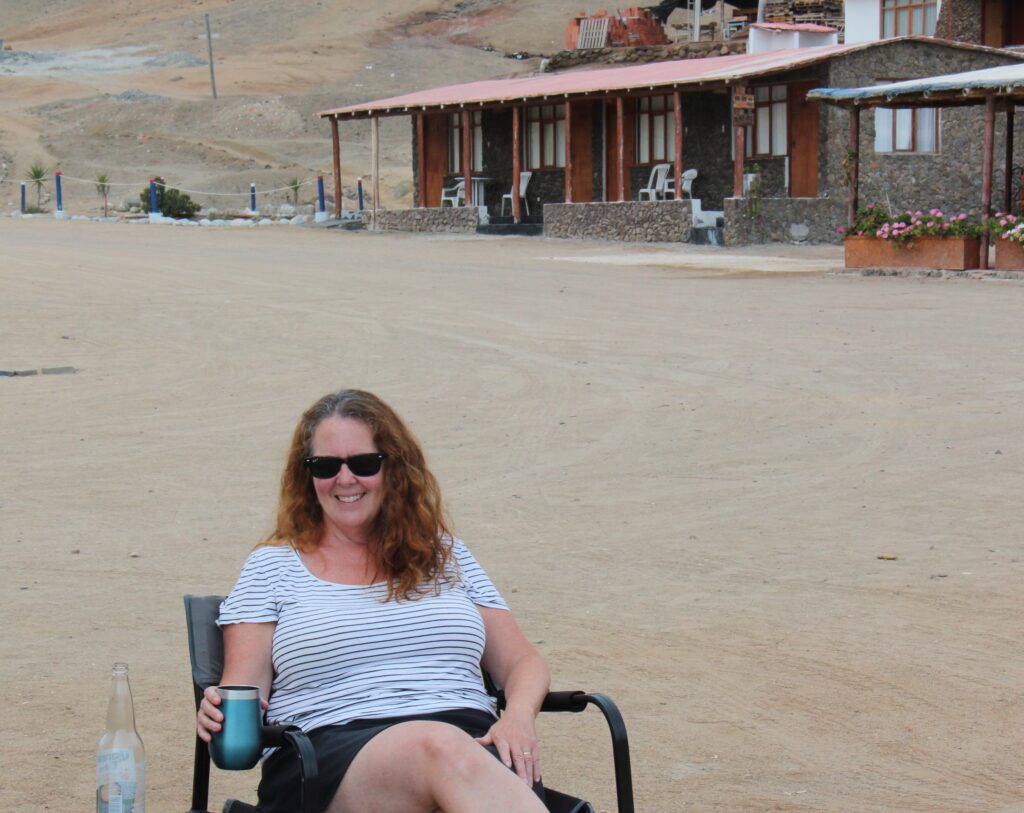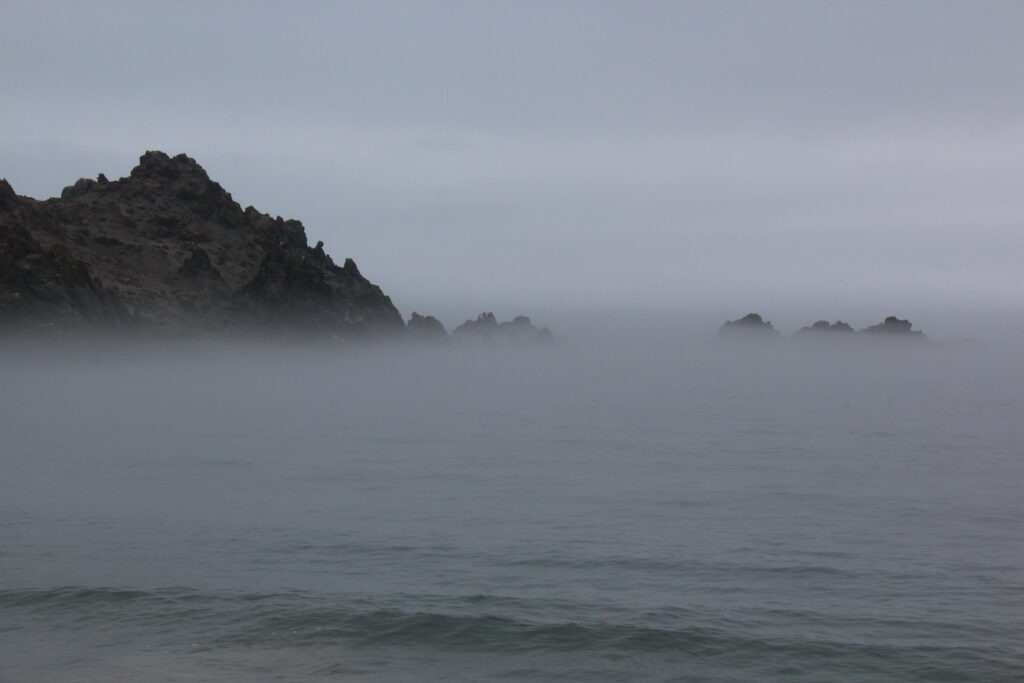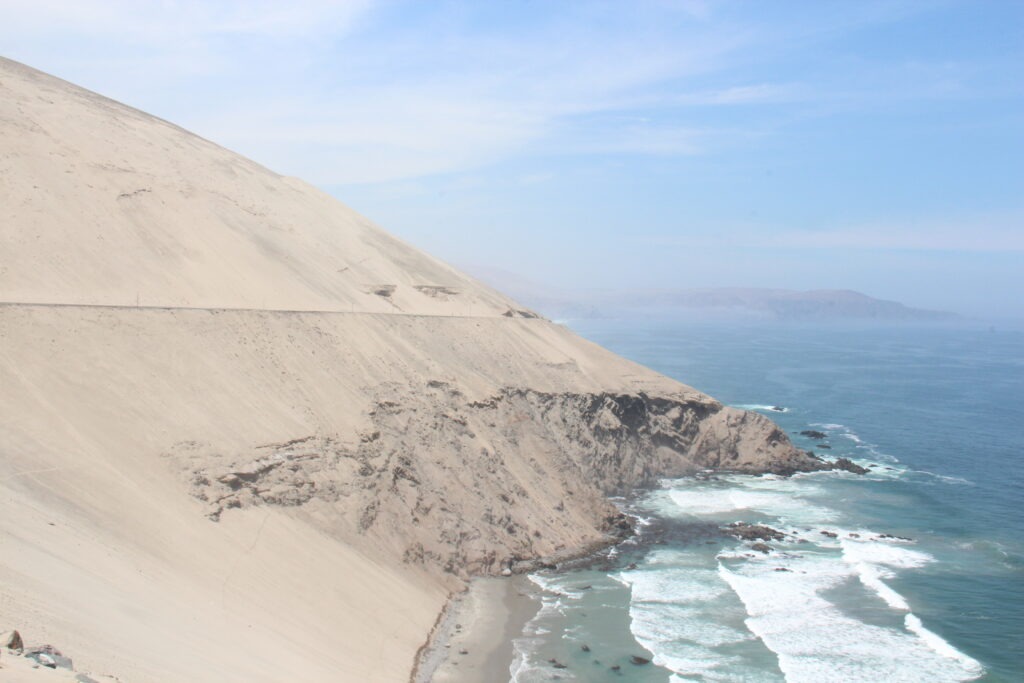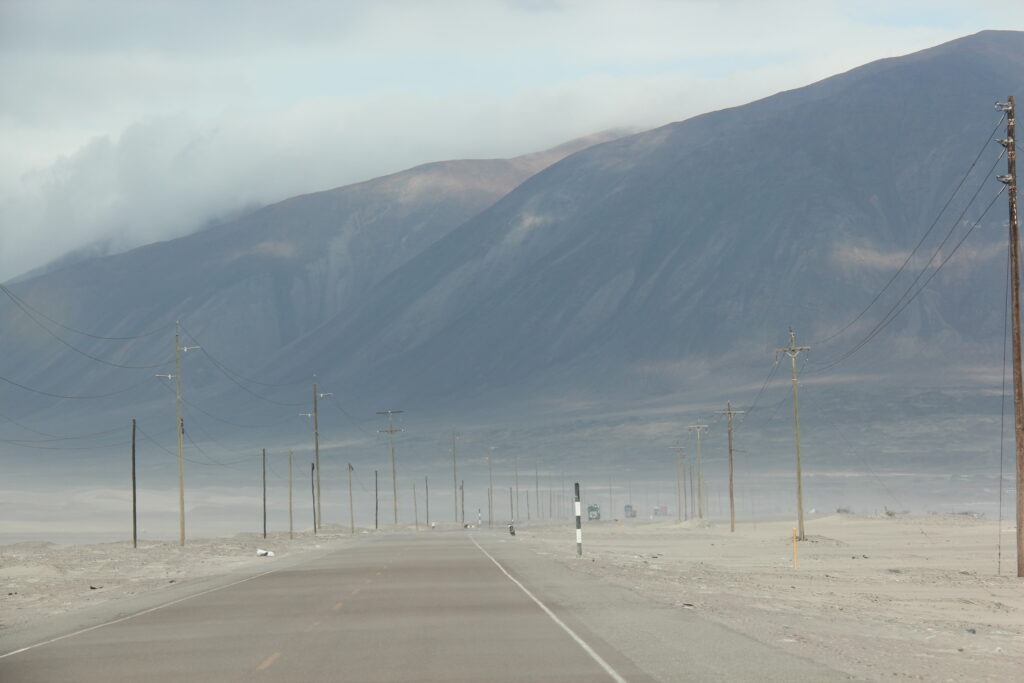 Arequipa is famous for its historic Plaza de Armas, beautiful triple volcano backdrop (often snow-capped) and unique white buildings ( they are constructed from sillar, a white volcanic stone). A far more visitor-friendly city than Lima, it's easy to get around, smaller and simply (due to its architecture, history and physical backdrop) much prettier. Traffic was not bad, the sun was shining so we took full advantage of both the re-explore the city for a couple of days.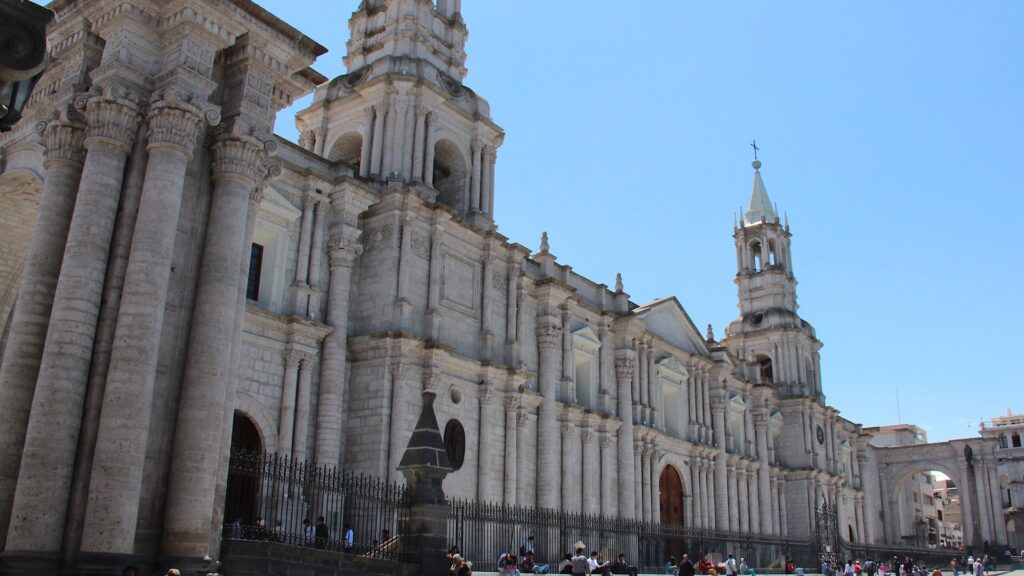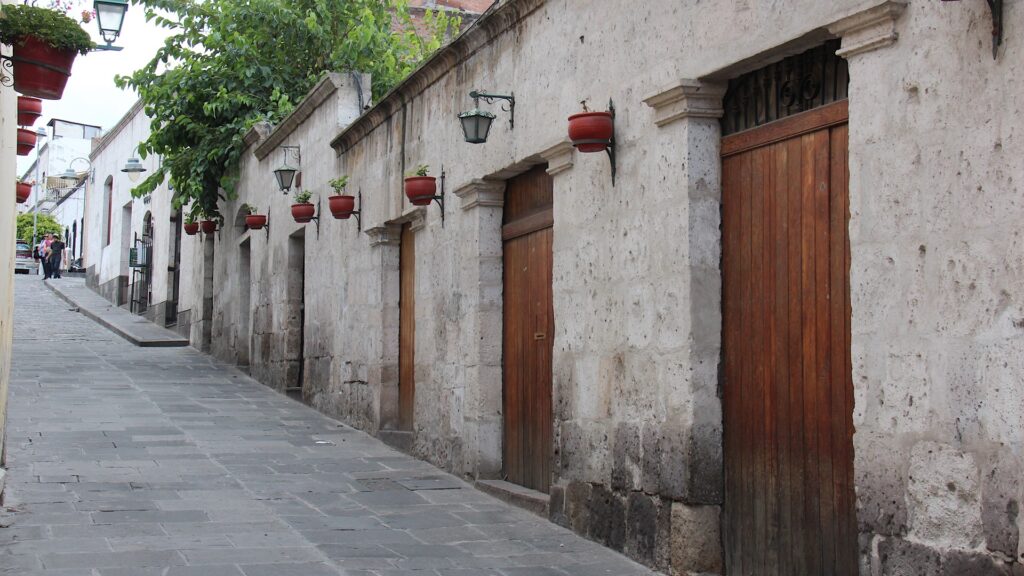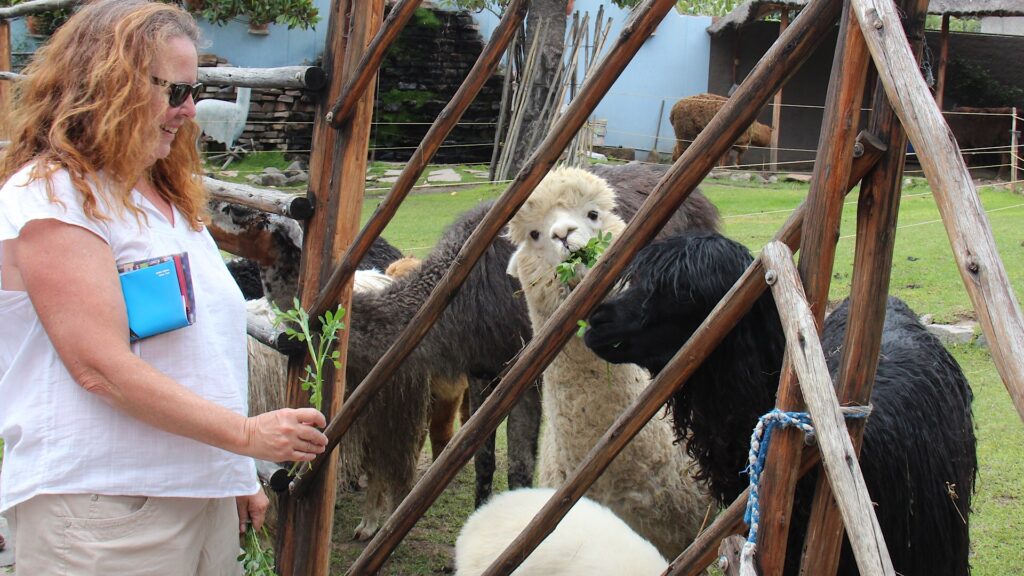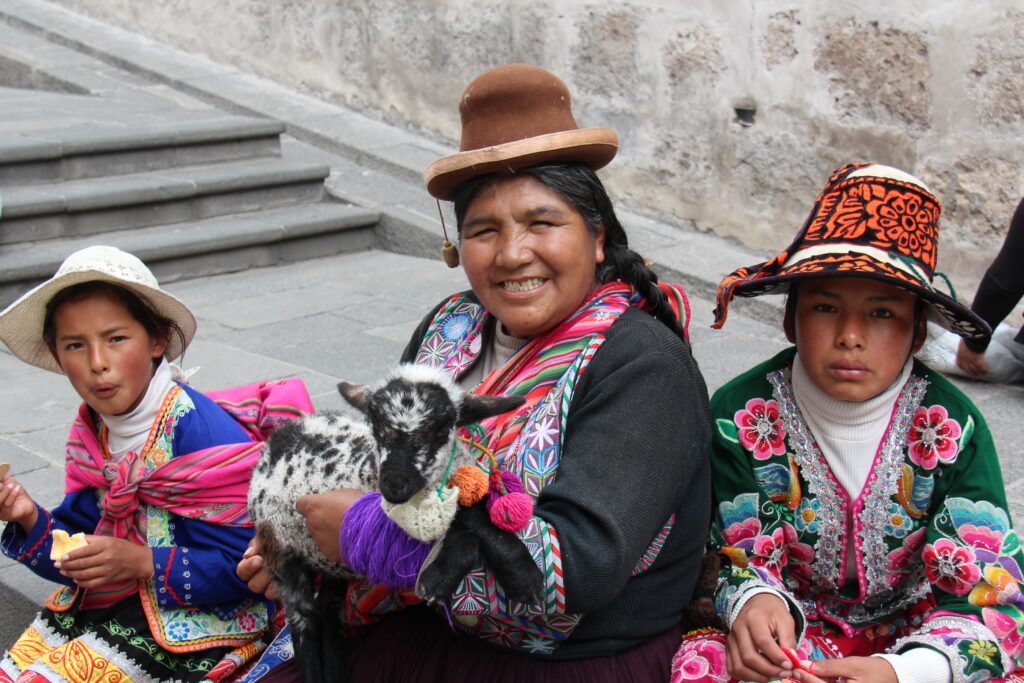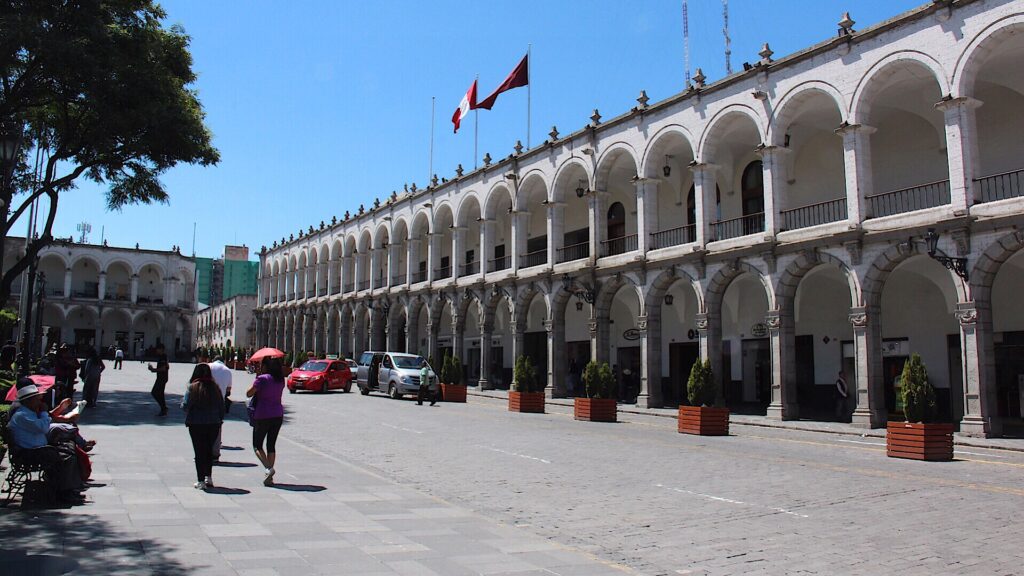 There was a bit of "strategy" in our route here as well. Coming up from sea level, Arequipa at 2,335 meters made for a perfect graduated ascent on our way to the Colca canyon, Cuzco, Lake Titicaca and Bolivia in the weeks ahead where we will be continuously in the 3,500 ~ 4,500 metre range. Tough to exert oneself up that high – got to get acclimatized !