Crossing from Colombia to Ecuador proved reasonably trouble-free and in the space of two and half hours we were stamped out of Colombia, stamped into Ecuador, and had the requisite TIP ( temporary import permit ) for the truck. While somewhat crowded the border was notable for the abscence of the many parasitic "helpers" that besiege travellers at all the Central American crossings. It's one of the busiest crossings in the area and the UN ( UNICEF ) fortunately have staff there to assist with the many refugees from Venezuela. There are at times so many that they have a dedicated line at the border just for processing Venezuelans.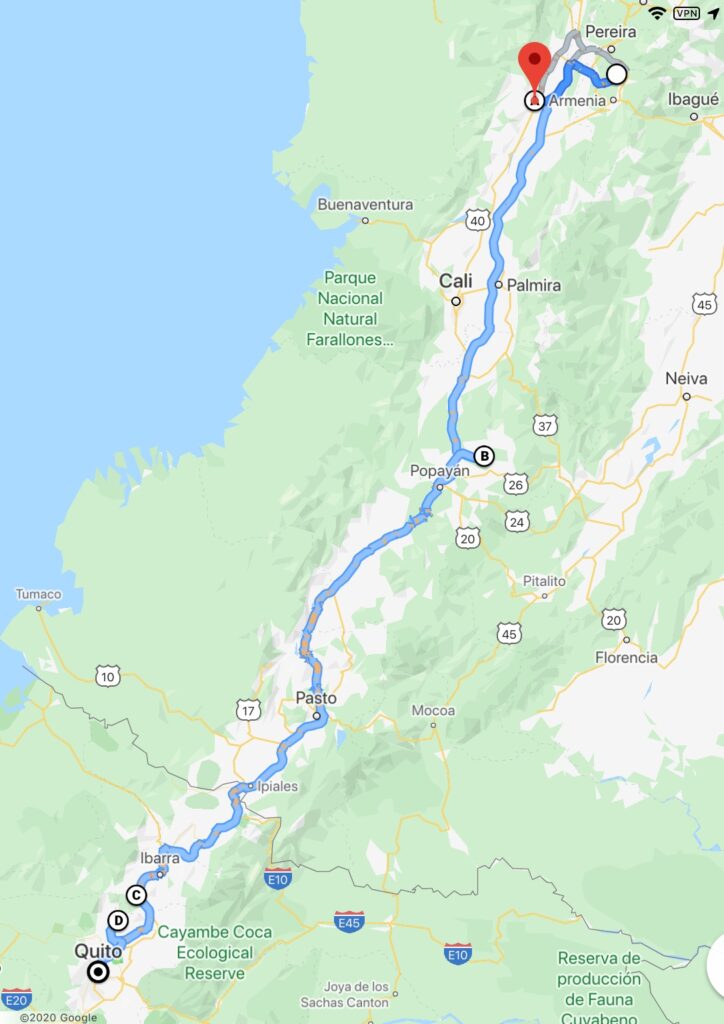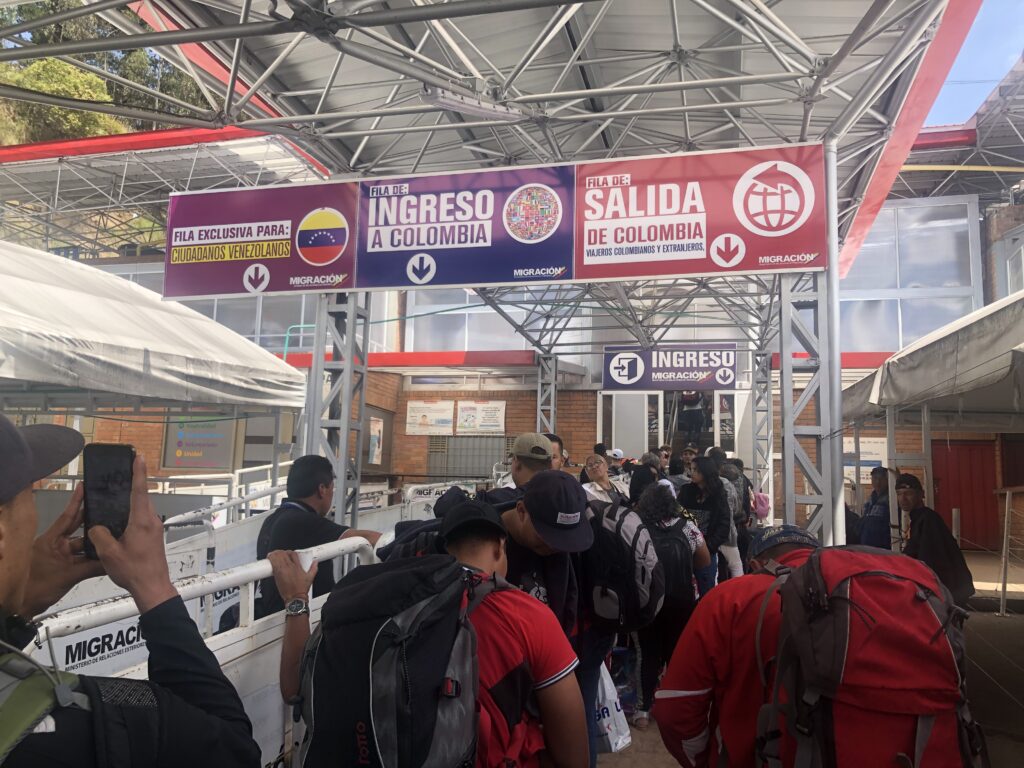 Two things immediately impress when one drives into Ecuador – the amazingly good roads ( far improved from 17 years ago and better than those in Colombia ), and how cheap fuel is. Since ours is a fairly heavy vehicle with a thirsty 5.3 litre V8 the saving is immediately noticeable. Very happy to pay $1. 85 US per gallon ( about 64 cents Canadian a litre ) – mind you we were envious of our diesel powered fellow travellers getting an even bigger break; just $1.04 a gallon ! Sadly, Ecuador is not that big – too bad fuel is not quite as affordable in Chile and Argentina where distances are far greater.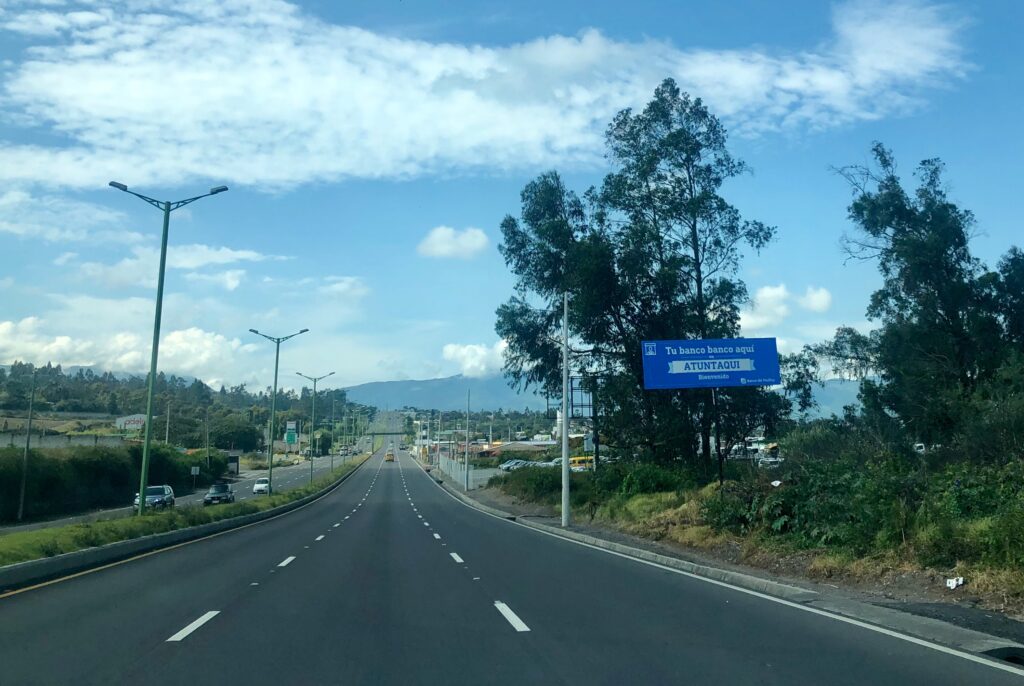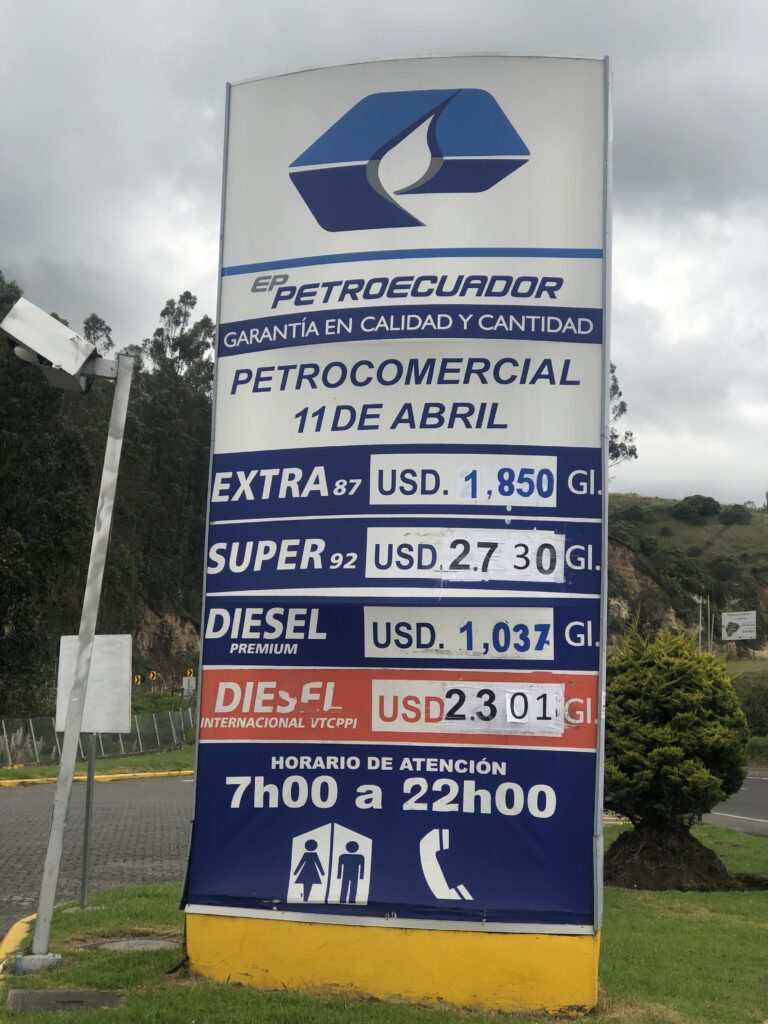 This area of South America seems to be a very popular part of the world for expats to come and set up campgrounds, with 3 of the last 4 visited being foreign owned. Hardly surprising – a wonderful climate, low cost of living and very laid back lifestyle all being attractions. As with La Bonanza, we'd heard much about Finca Sommerwind in Ibarra, owned by the very affable Hans, from Germany. A delightful hillside setting, by a lake, with a wide selection of excellent German beers, meals and bread – as a result, a real crossroads for all overlanders on the PanAmerican Highway.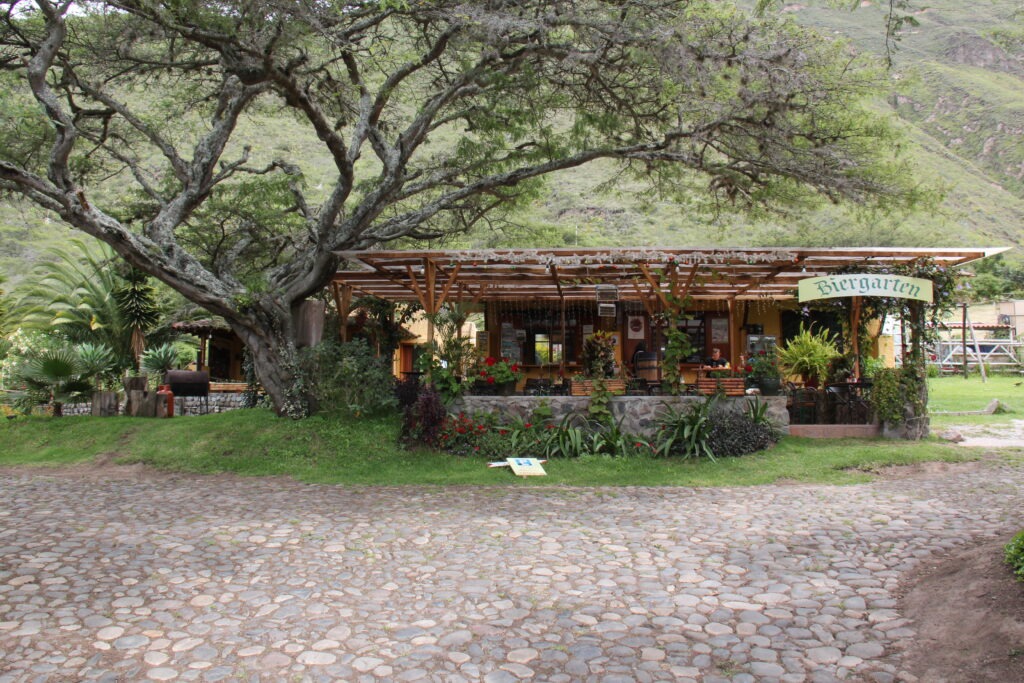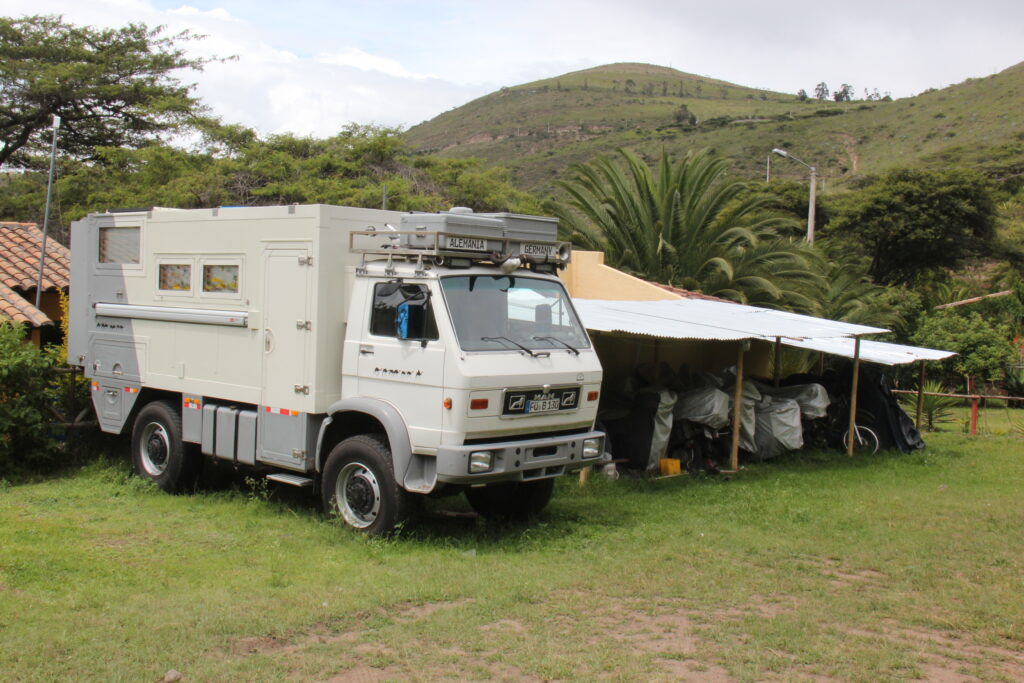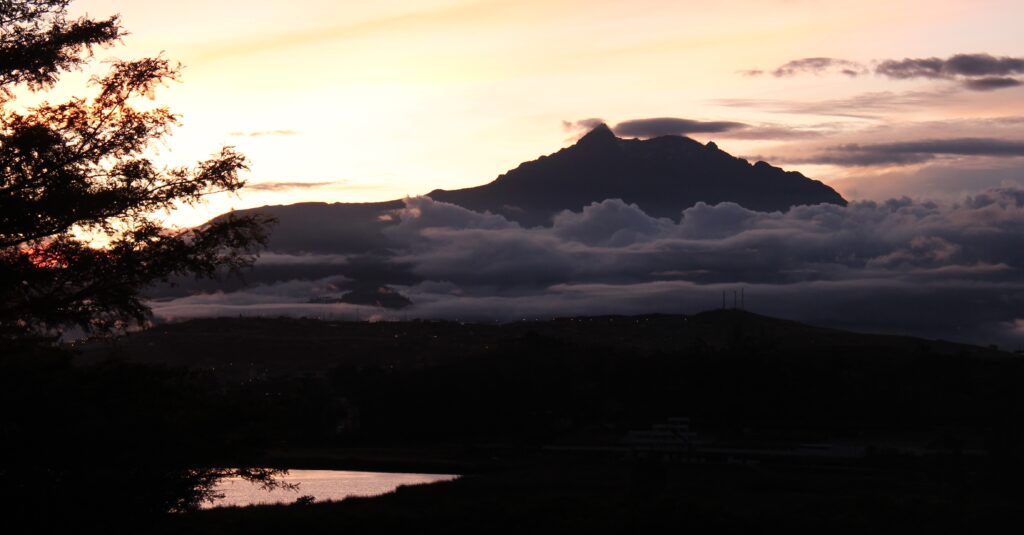 While at Finca Sommerwind the decision was made to visit the Galápagos Islands – we may not be back in South America for some time and since we'd never get closer ( the islands are Ecuadoran ), it seemed like as good a time as any. Many overlanders we had met coming north provided great tips and with airfares from Quito being very reasonable, we booked – so, Wednesday we are off !
Between Ibarra and Quito was the famous Ecuadoran market town of Otavalo and with a bit of time on our hands now we revisited this most colorful of markets – much as we recalled it and still an easy place to enjoy an afternoon.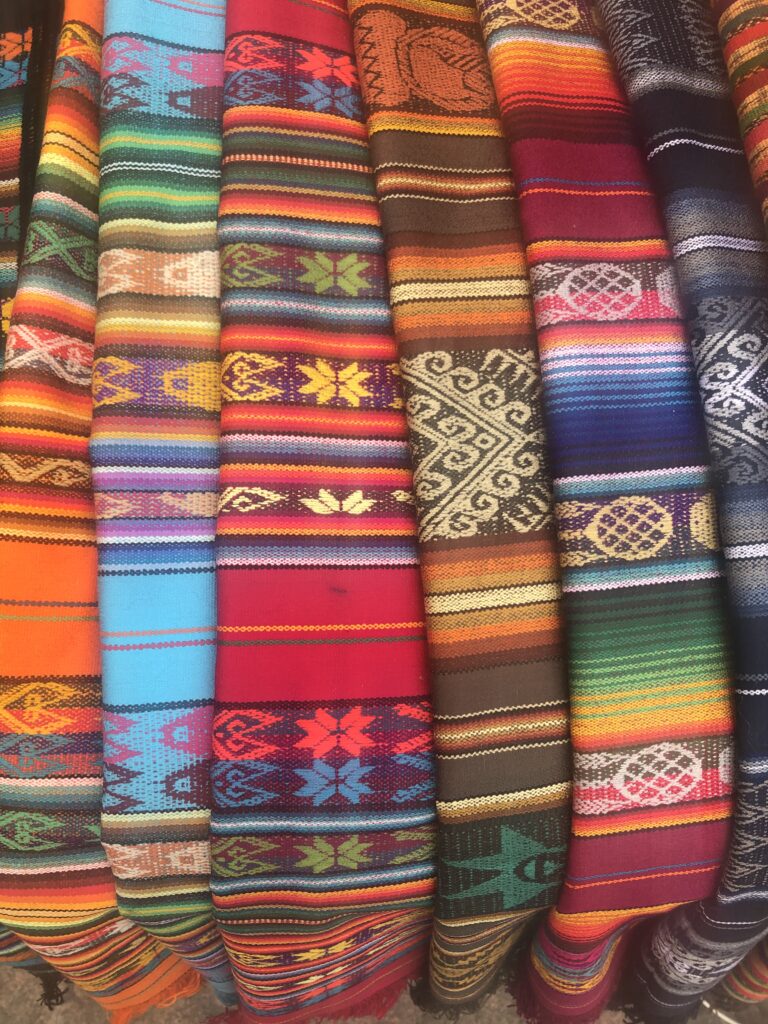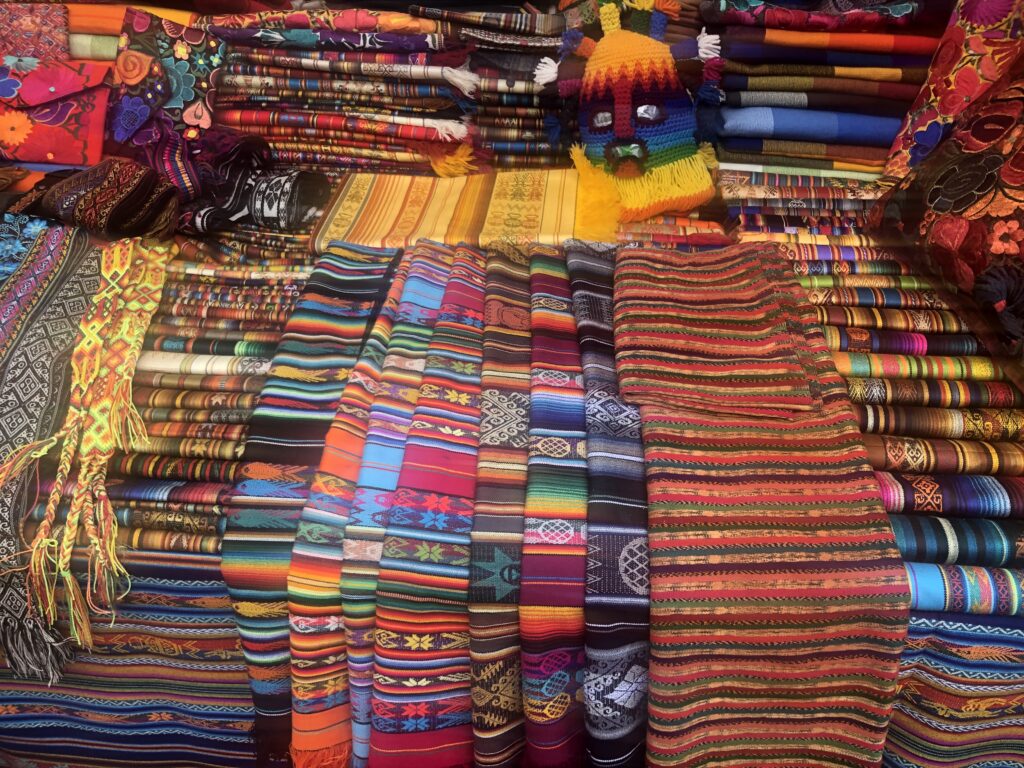 Just north of Quito, our jumping off point for the Galapagos, lies the somewhat kitschy village of Mitad Del Mundo ( literally, "Middle of the World" ), providing an unmistakable reminder that you are now right on the equator. In addition to its geographic significance, scientific relevance ( the Corolius effect and all that stuff ! ) and obvious appeal to all travellers, given the number of foreign visitors to the site the Ecuadorans use it to promote all things Ecuadoran – coffee, chocolate, the Amazon, the Andes, indigenous peoples and on and on. Apart from the sensory overload it was a very worthwhile pit stop before Quito.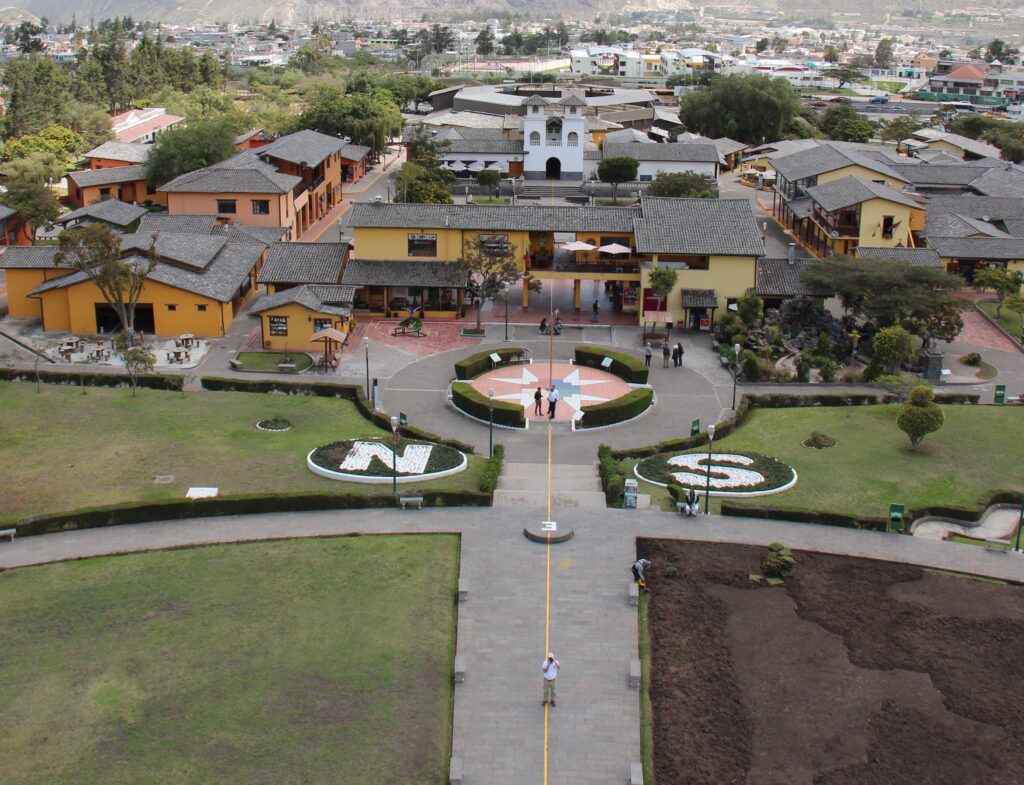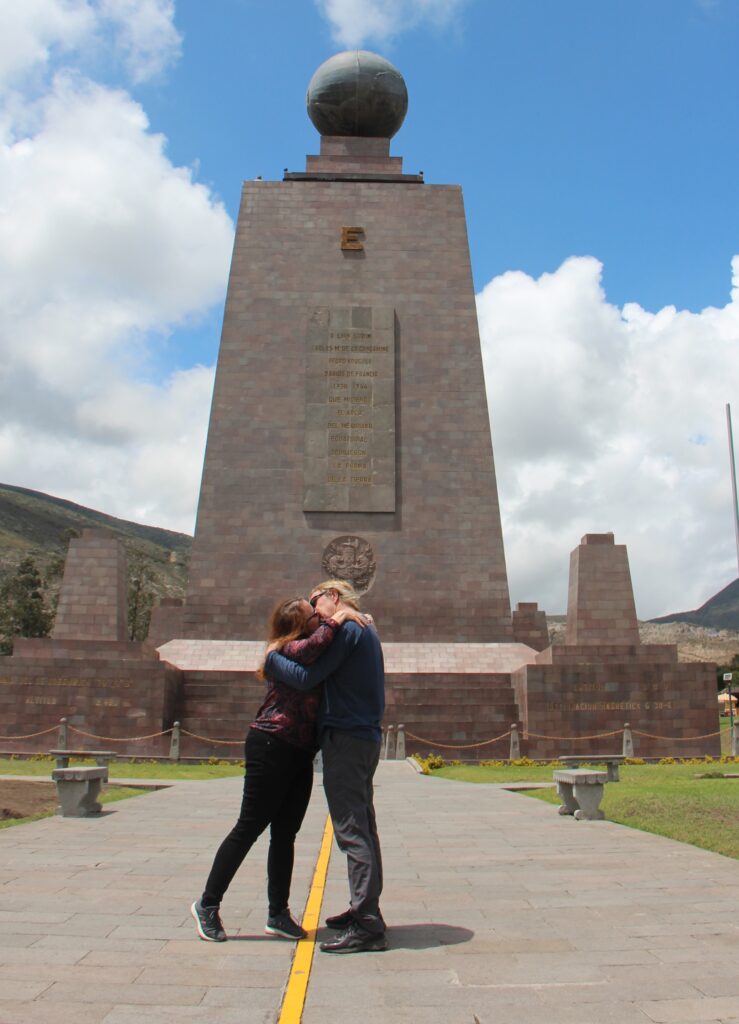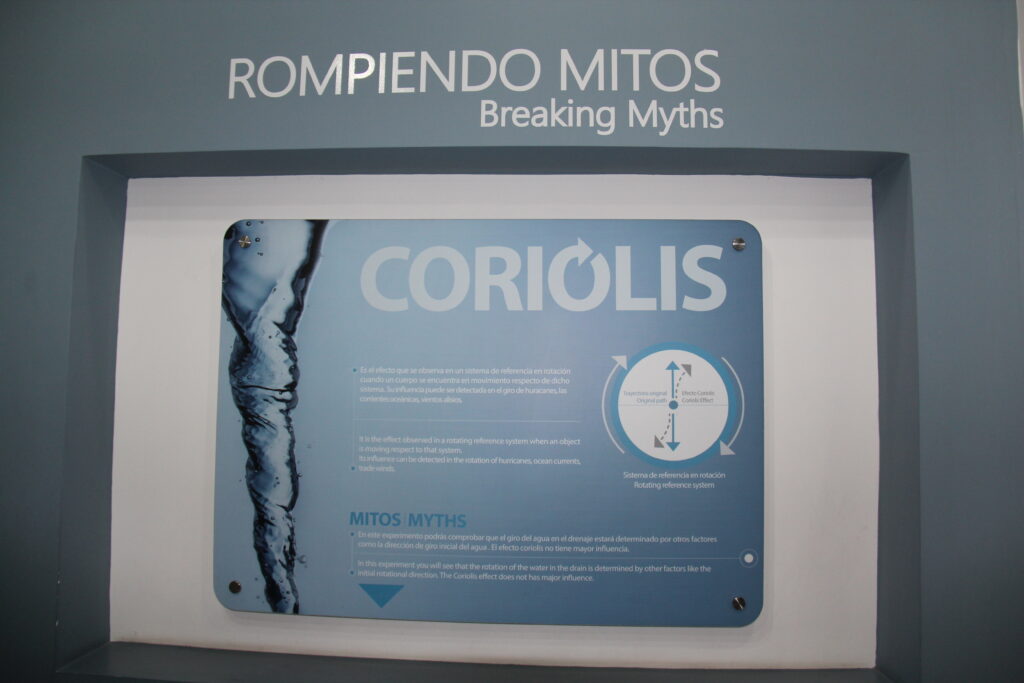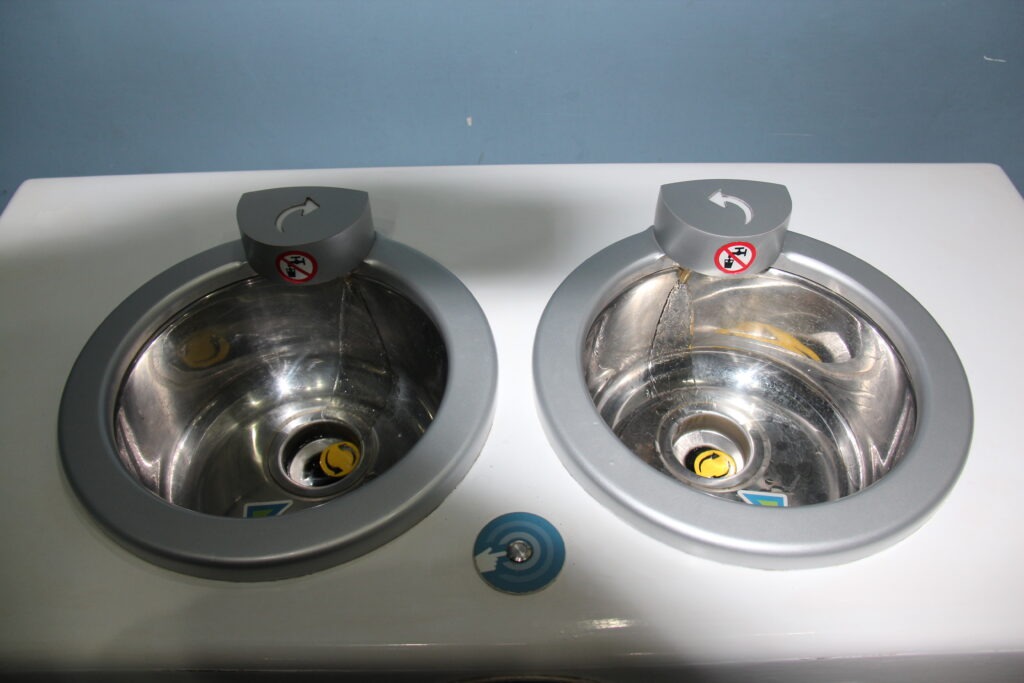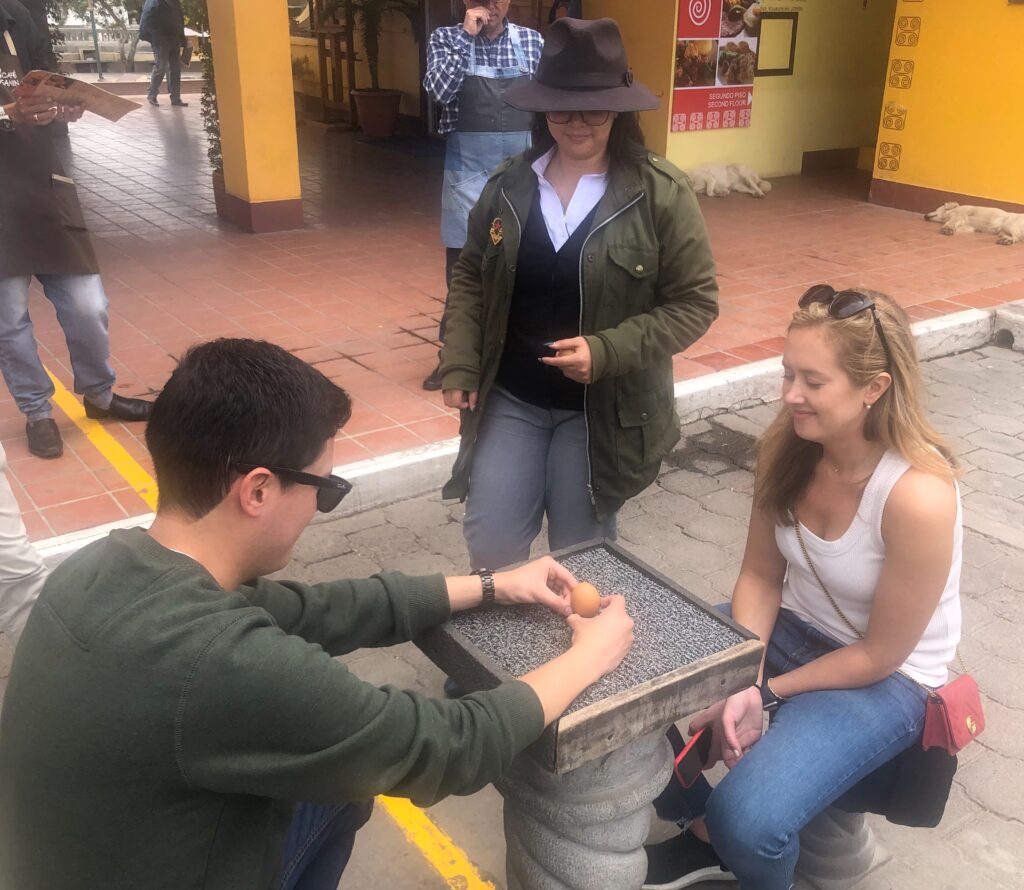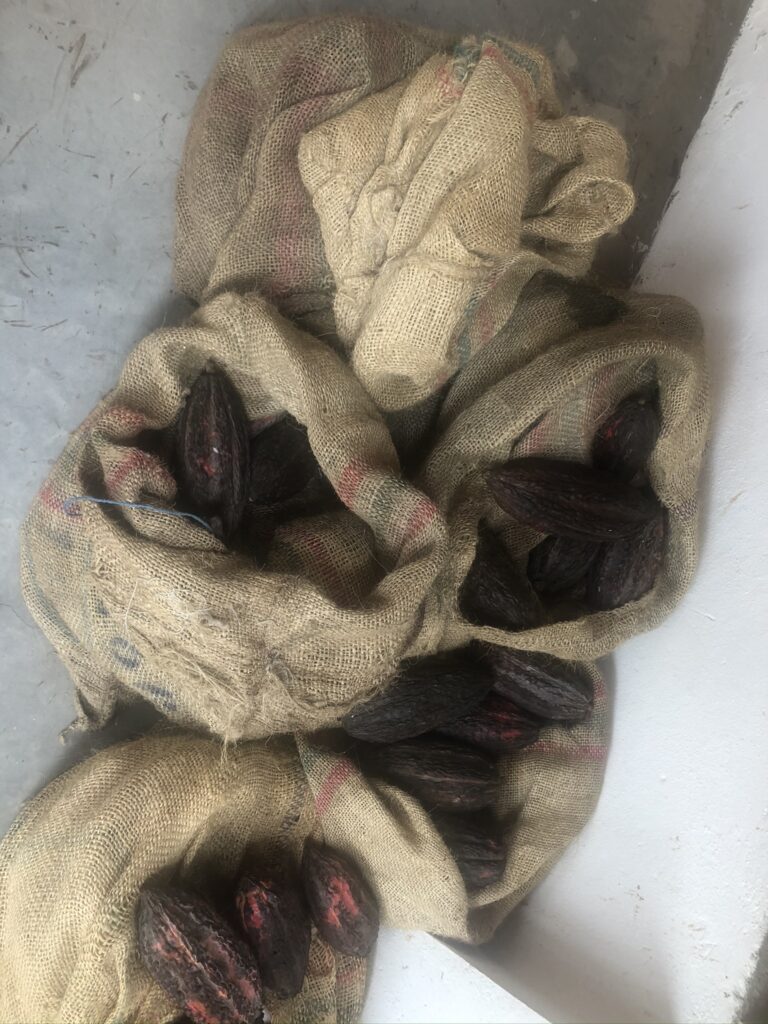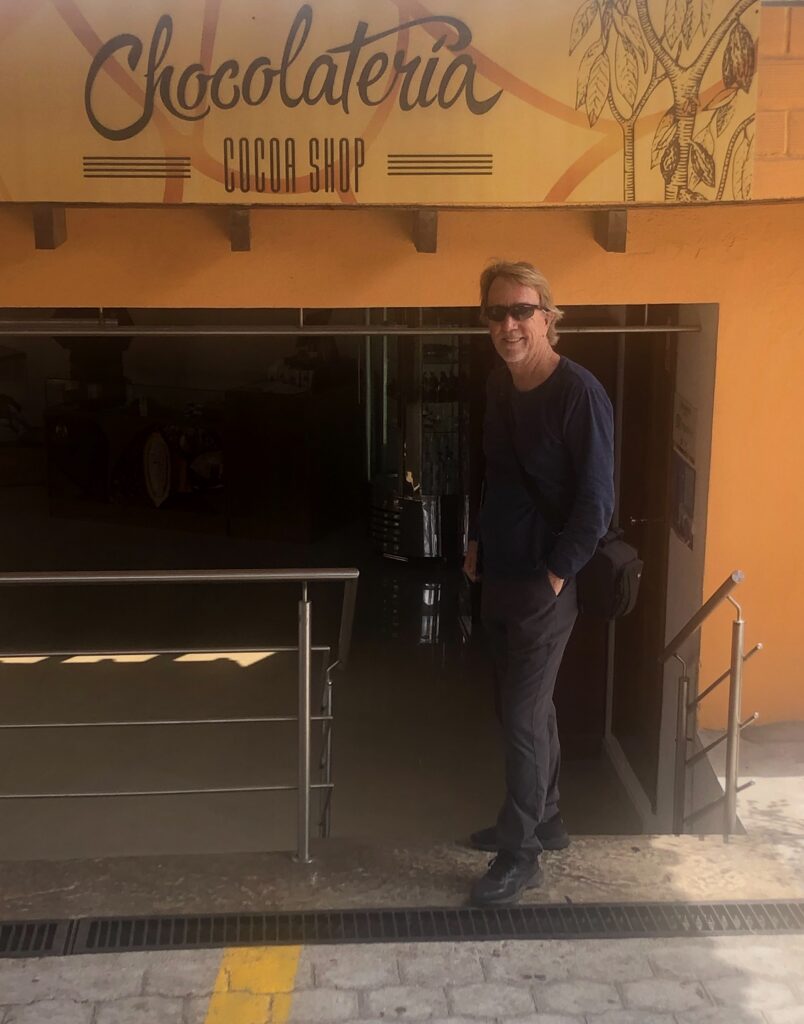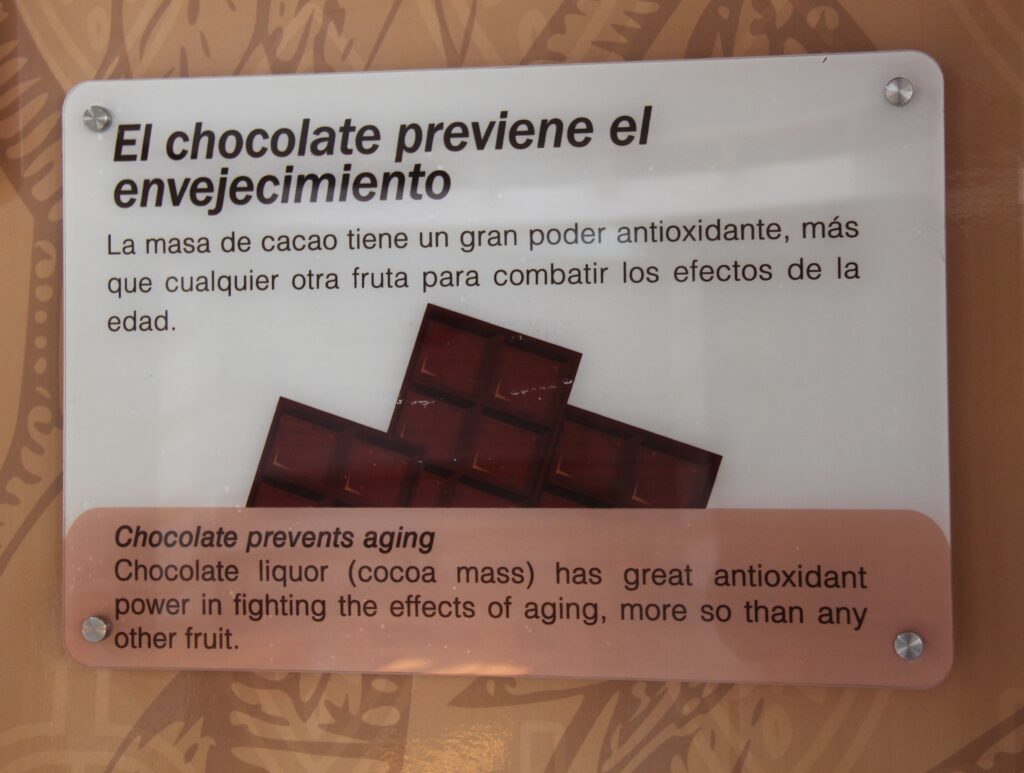 Quito provided us yet another foreign-run campground, this time by another Dutchman. Arie made us feel right at home and after 25 years in Ecuador was a veritable fount of information on Quito and the many other attractions that lay ahead on our route south. Realized as a result there is a bit more to Ecuador than we had expected.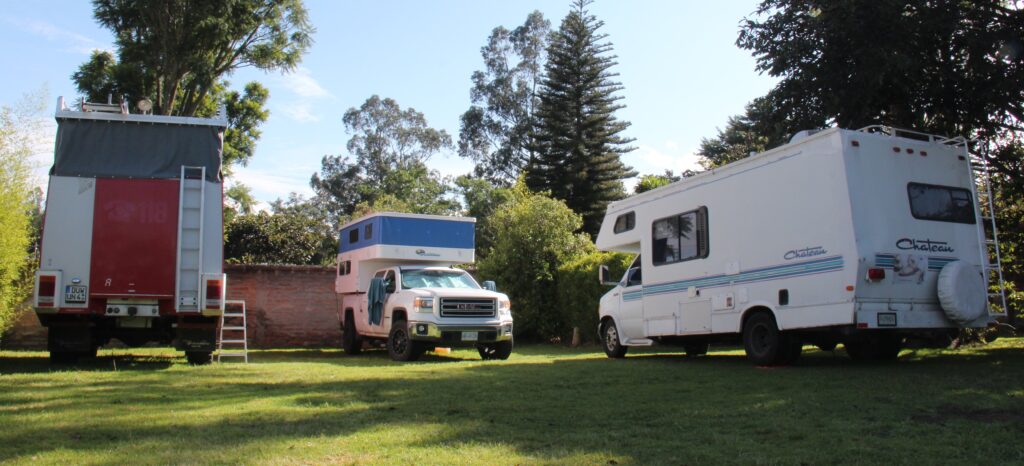 Our last days of the week had us doing a little routine maintenance work on the vehicle, and exploring some of the shopping centers in the area – goggles, snorkels and fins were the order of the day in preparation for our visit to the Galapagos. While that search went in vain we did discover some other great shopping – very impressed with the Scala mall in Quito; it will be a great place to re-stock the camper when we get back.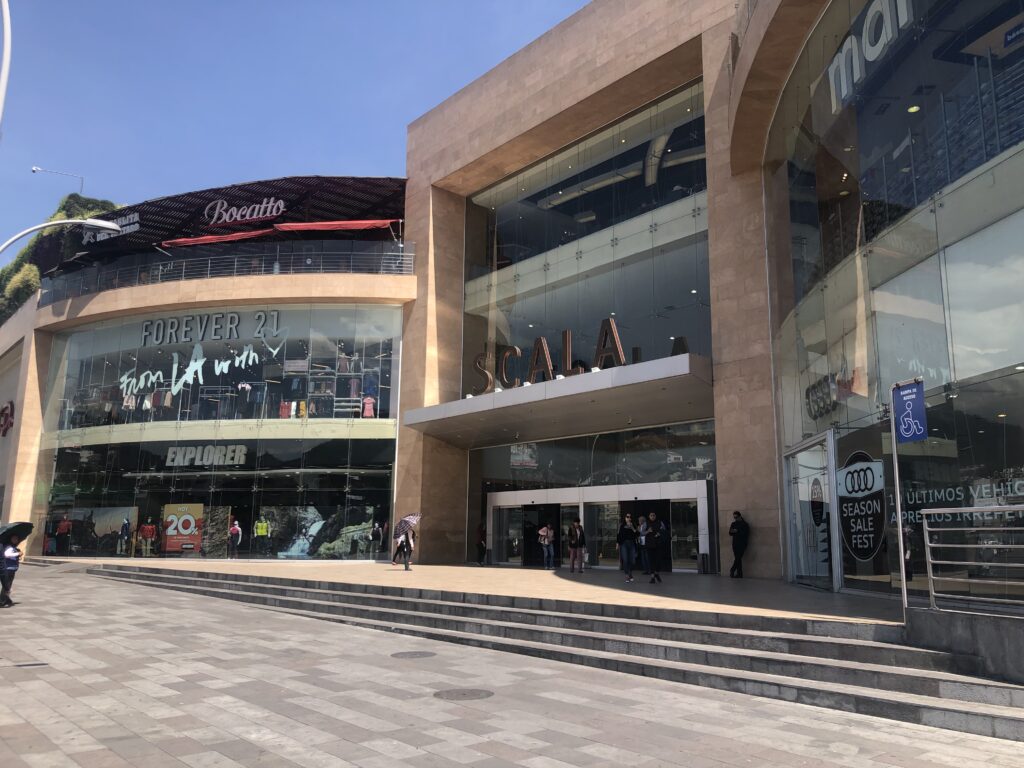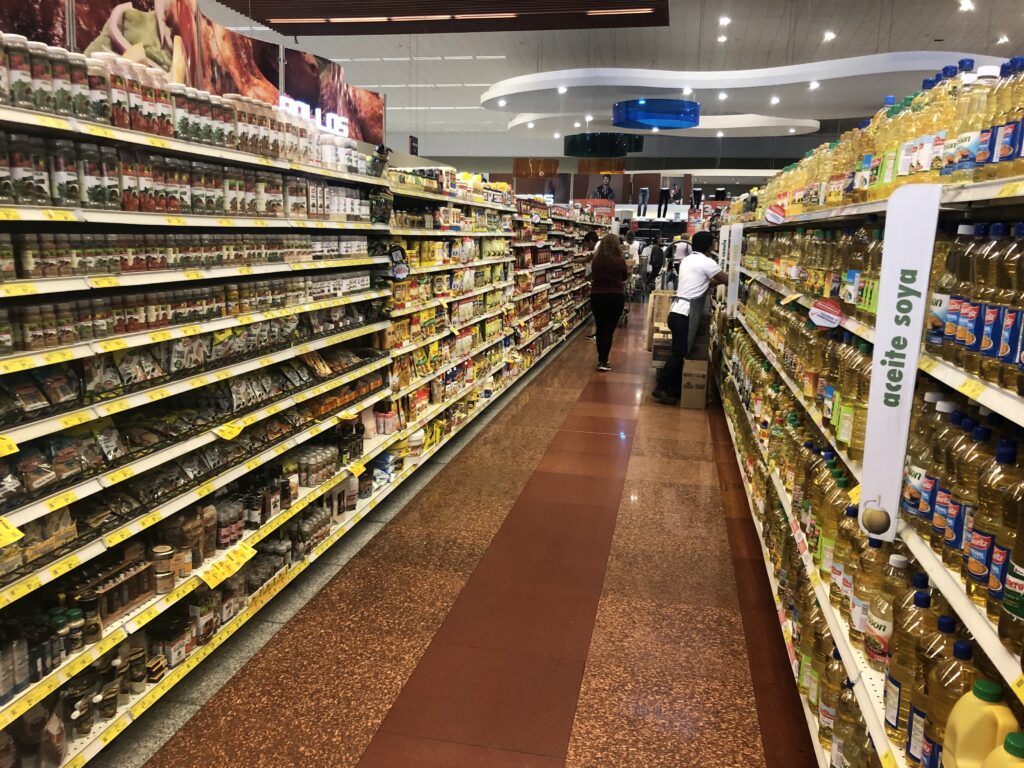 Arie kindly delivered us to Quito's very impressive new airport and our departure for the Galapagos went off smoothly – seldom do we get excited by the name of the destination city plastered above the departure gate at the airport, but hey, it's not everyday one gets to go somewhere as unique as the Galapagos.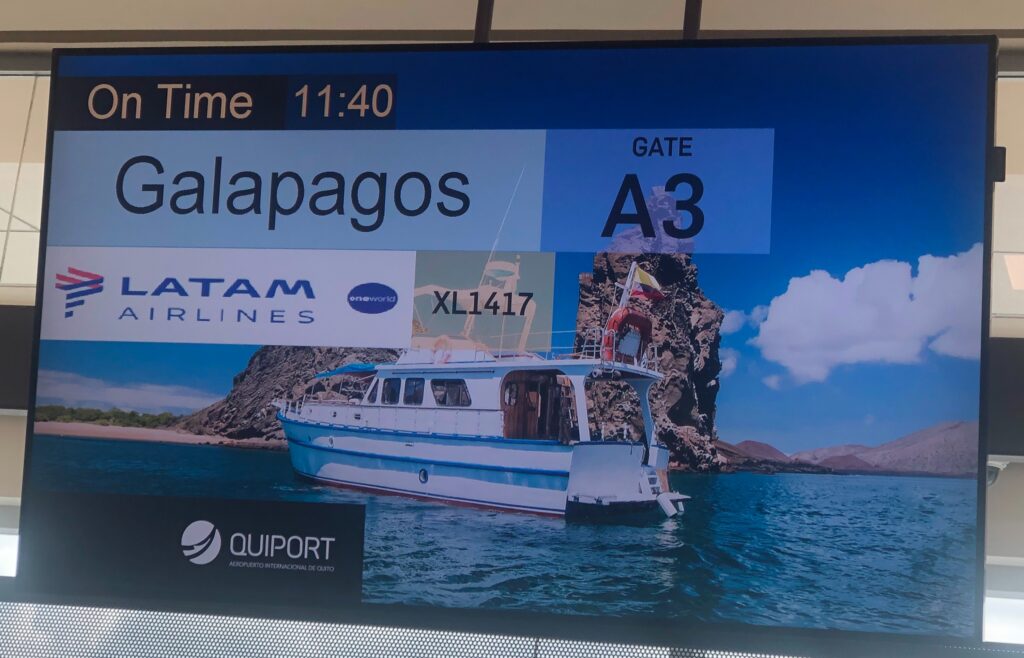 Full Galapagos report on our next blog – stay tuned ……!