One could be excused, having waited so long for our van, for wondering where to start now that the whole country was finally open to us. Funnily enough, there was still lots to do right here in and around Melbourne before we went anywhere else. Darryn ( my nephew) and Rebecca and their kids provided a warm welcome and, as a real bonus, Darryn made himself available to help out with some transitional electrical issues before we set off travelling in a world of 240v when our van was configured for 120v – that and a few other minor electrical odds and ends ! Minor, of course to an experienced electrician ( which he is ) but potentially a challenge to one far less skilled and with a very small set of tools ( me) ! Darryn also took some great drone footage for us ( see below ). Guys, it was wonderful to have such a great place to come for our first few "set up" days – thanks so much for helping us out !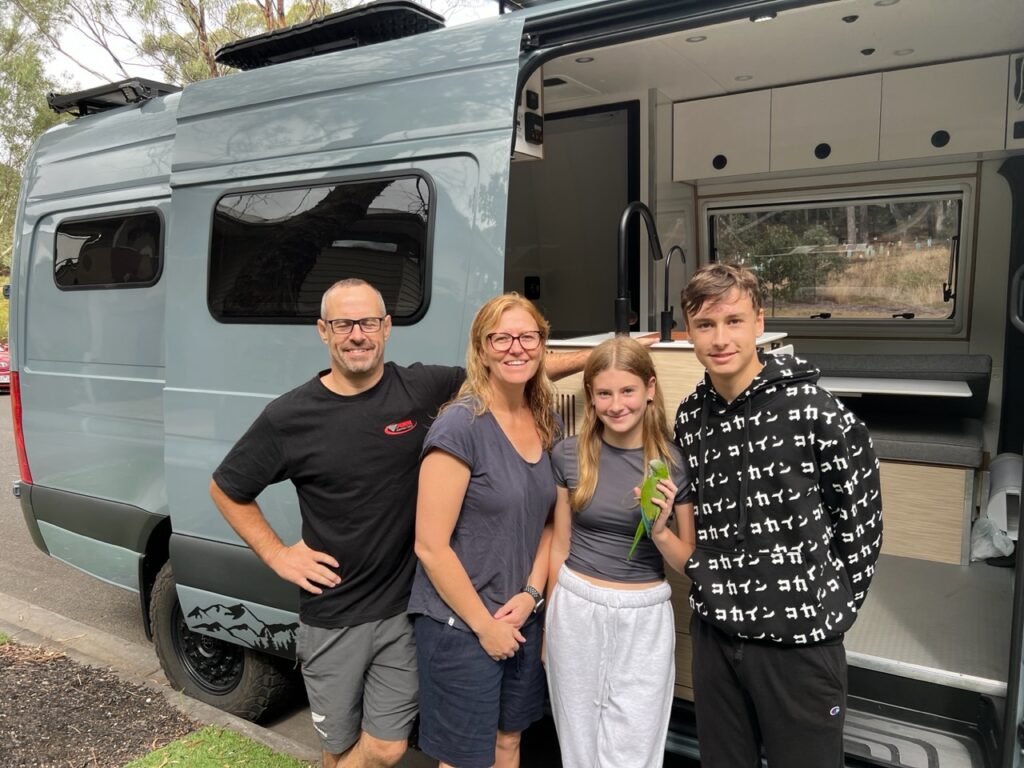 With our rig all unpacked we were able to more accurately assess what had been stolen en route and what had not- hard to recall every item you travel with but I think we got most of it- now to make a claim. With our own wheels available it was time to revisit nearby Mornington where we had some appointments set up for things we needed and then to explore some of the places we'd missed during our first brief foray through the area .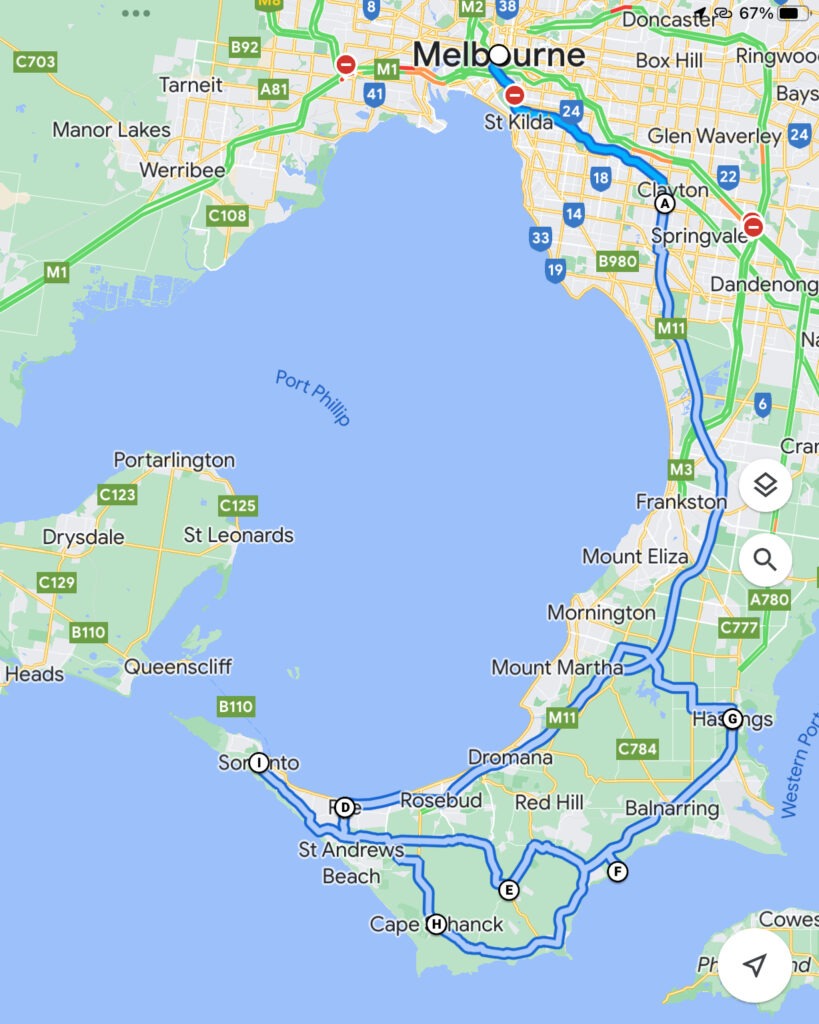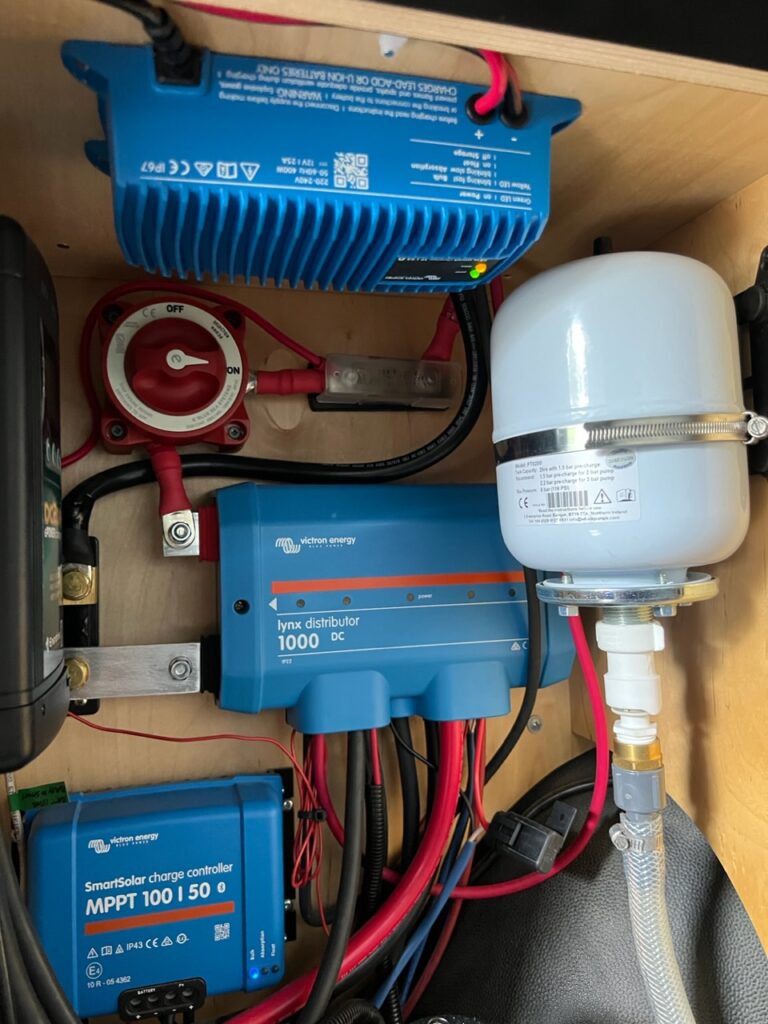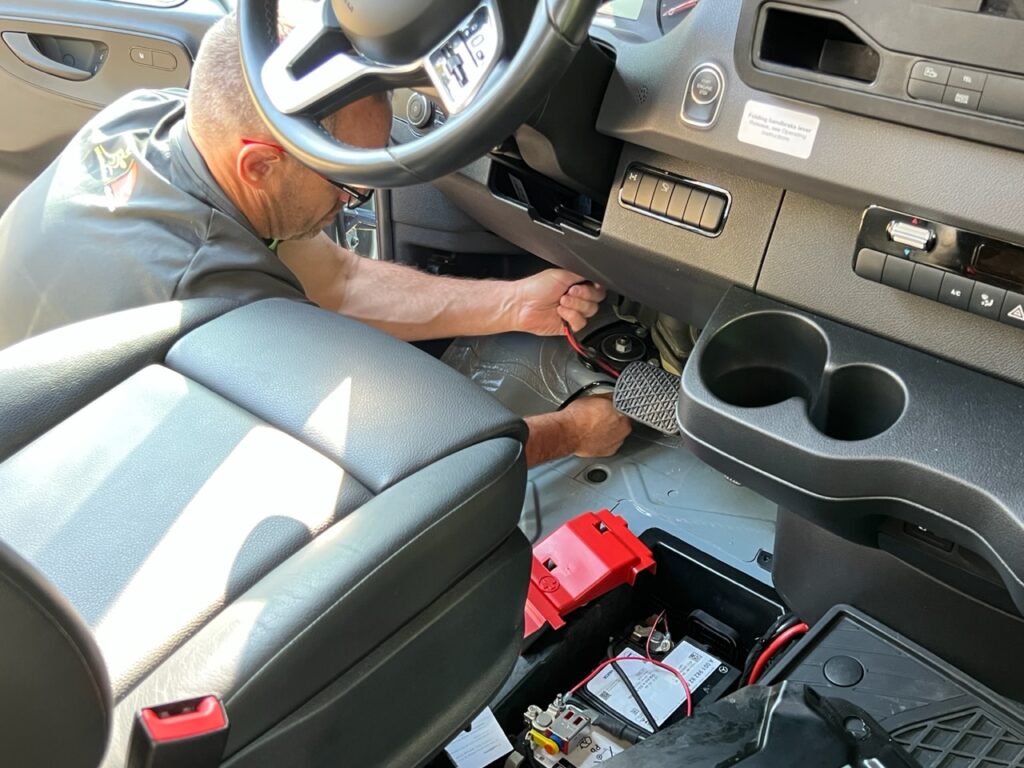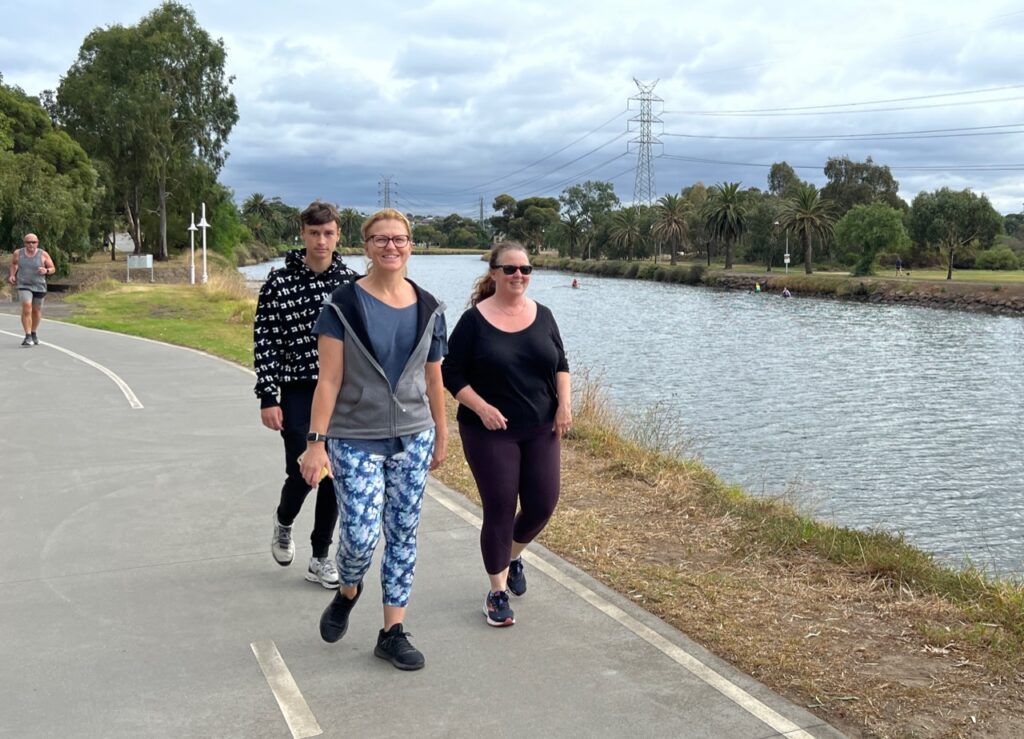 It was a huge relief to have all those electrical matters sorted out ( thank you, Darryn ! ) but among the things stolen was the solar controller for our external solar panel, so that had to be replaced. Here the good folks at Retropower ( Victron distributors for Victoria, who'd earlier supplied our 240v charger ) came to the rescue again, replacing the stolen unit with a new Victron one and giving me some sorely needed training in combining these new components with our existing system. The aim was simple – harvest as much energy as we could when driving ( via our DCDC charger ), as much as possible when parked ( via our solar panels – 700 watt rooftop and 300 external ) and when neither of those options was available having a workable mains power solution. I'm confident we now have just that.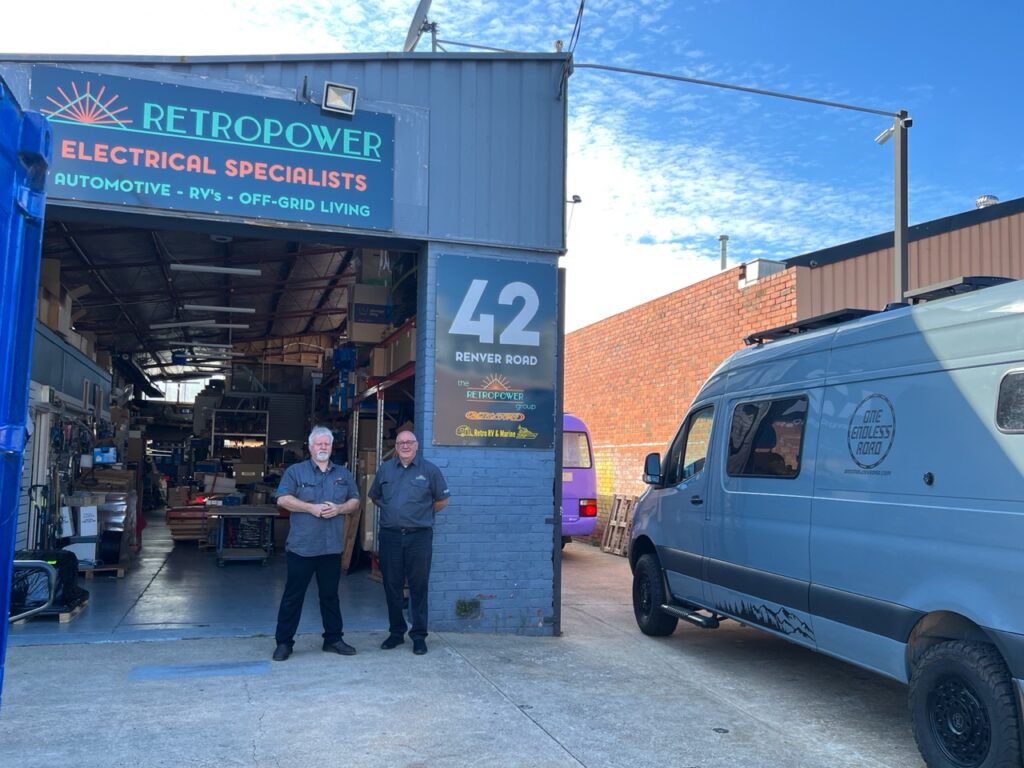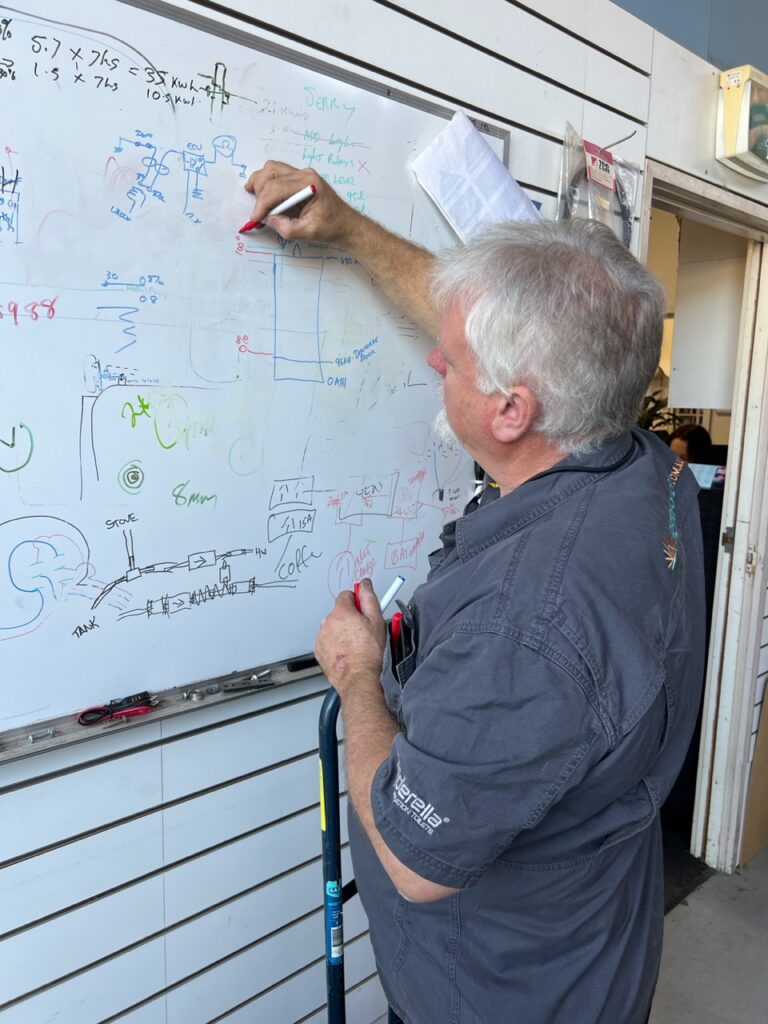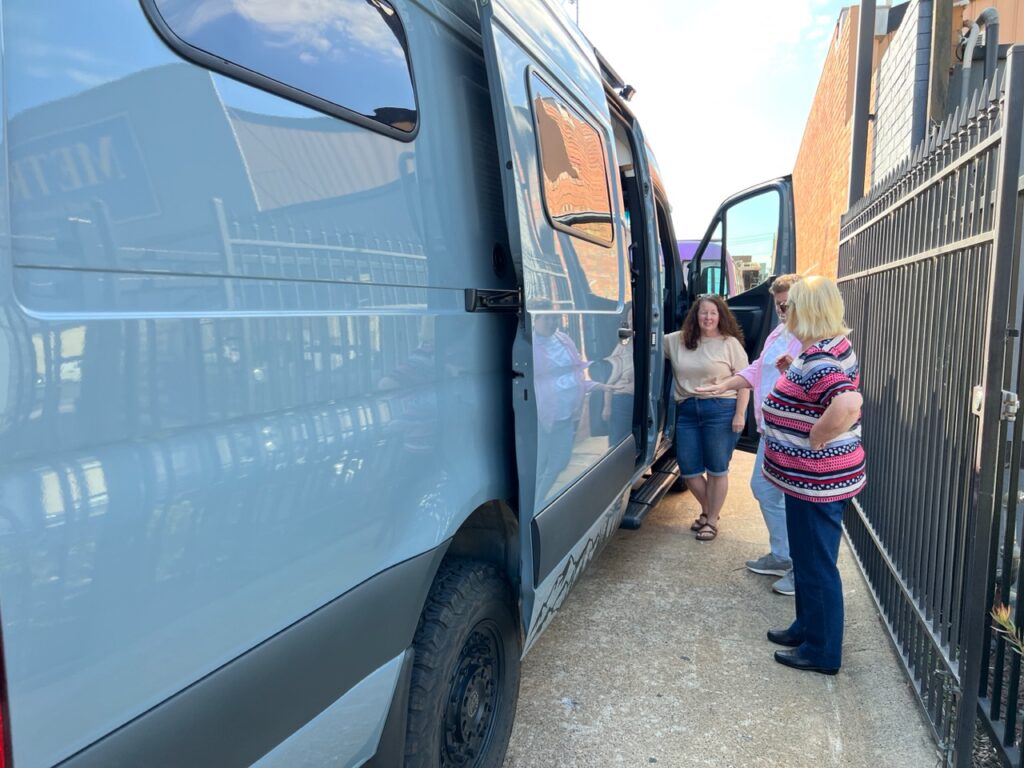 While visiting Mornington during our earlier stay in Melbourne we'd seen some great camping spots at the bottom of the Peninsula so vowed to return when we had our own "wheels". School holidays over, we were delighted to have no issues at all scoring a great site at the Whitecliffs Reserve near Rye. A great spot to rest up, swim, shop and really explore beautiful Mornington over the next week. While there we continued testing and changing a few things with the van to ensure it was configured as optimally as possible for some of the longer, and harder treks that we planned for the months ahead – better to get these kinks out when it was a comfy 25 degrees than when it's 40 in the desert. Once we were comfortable with it all and had exhausted our interest in Mornington, we crossed the entrance to Port Phillip Bay on the ferry to delightful Queenscliff.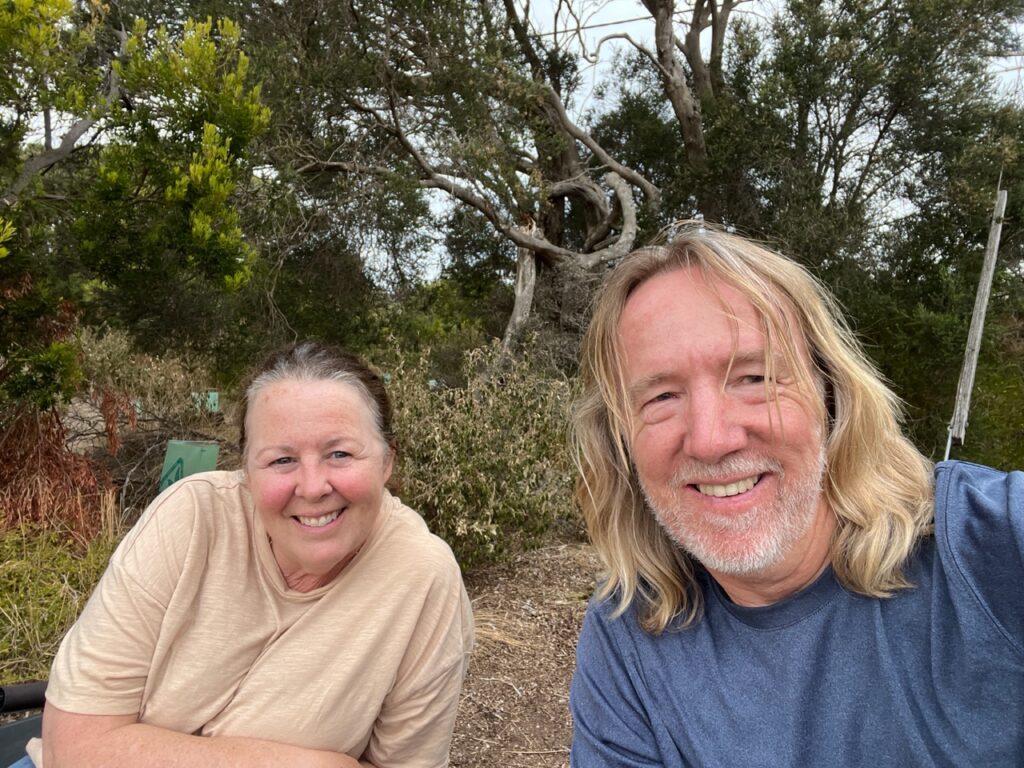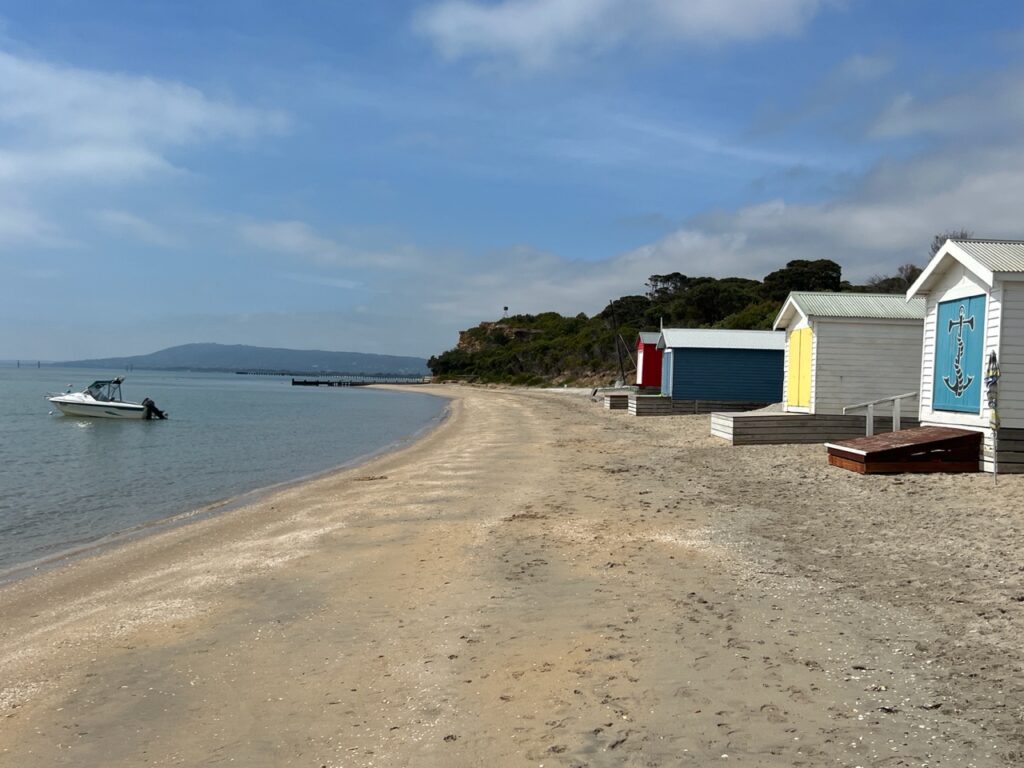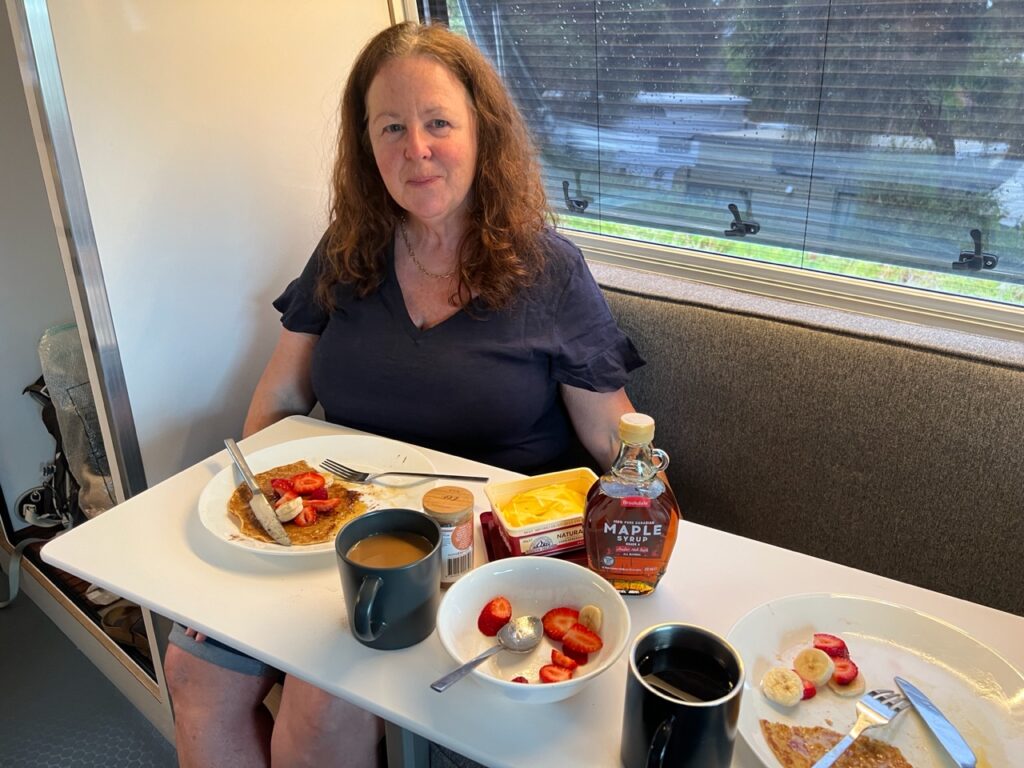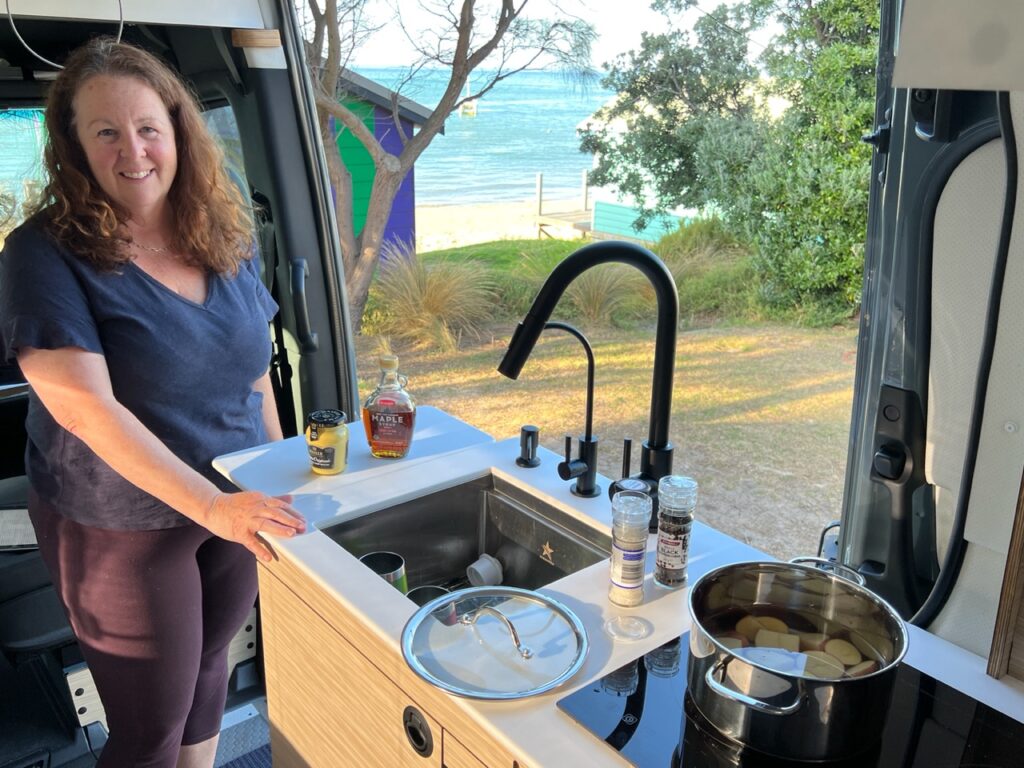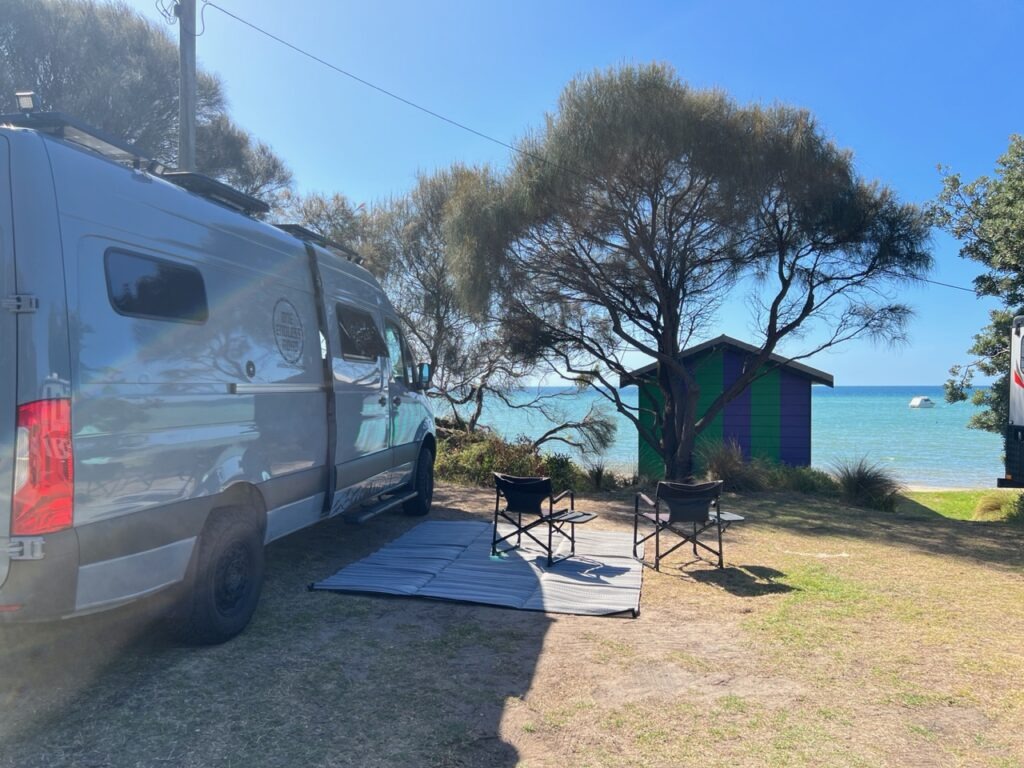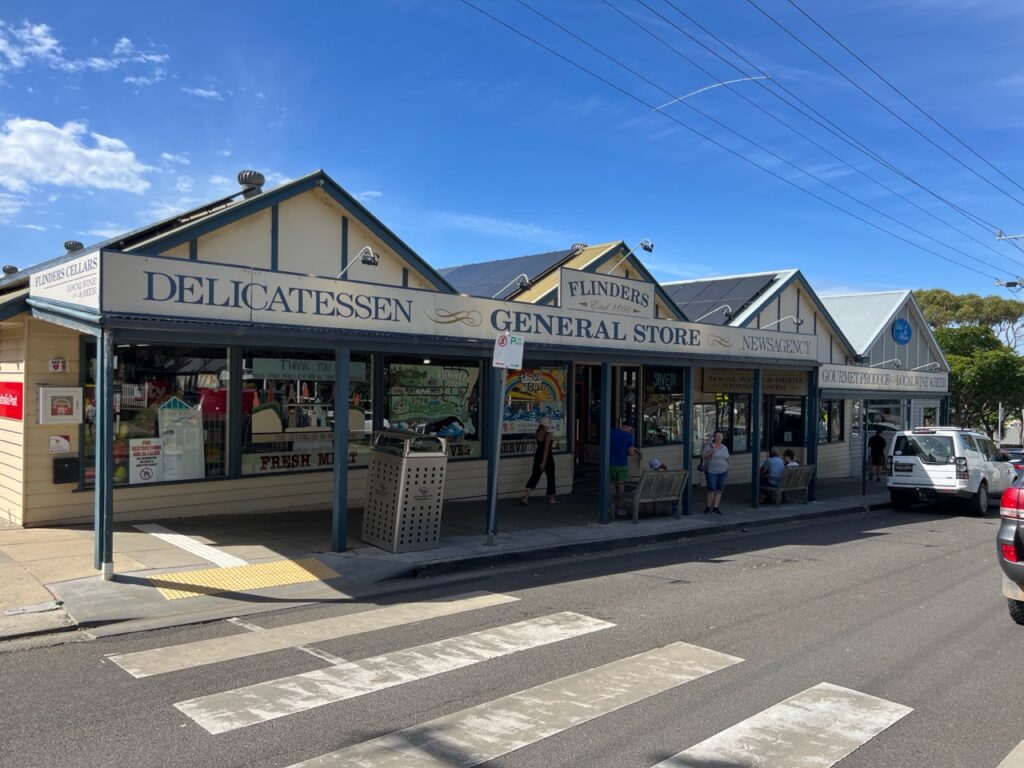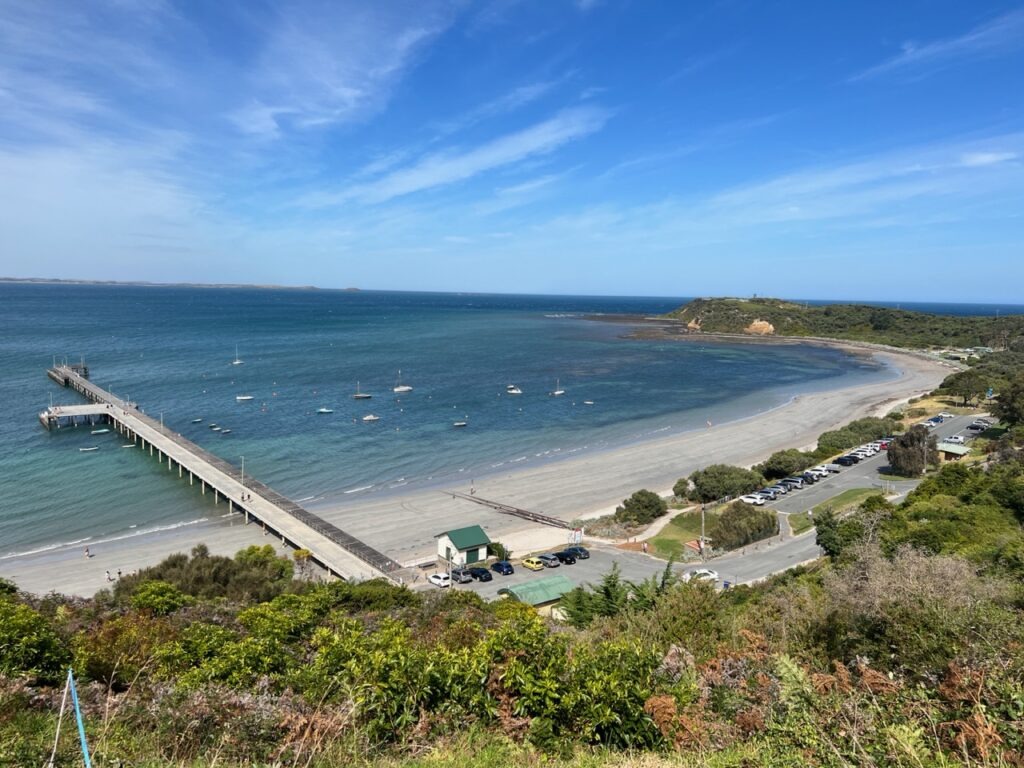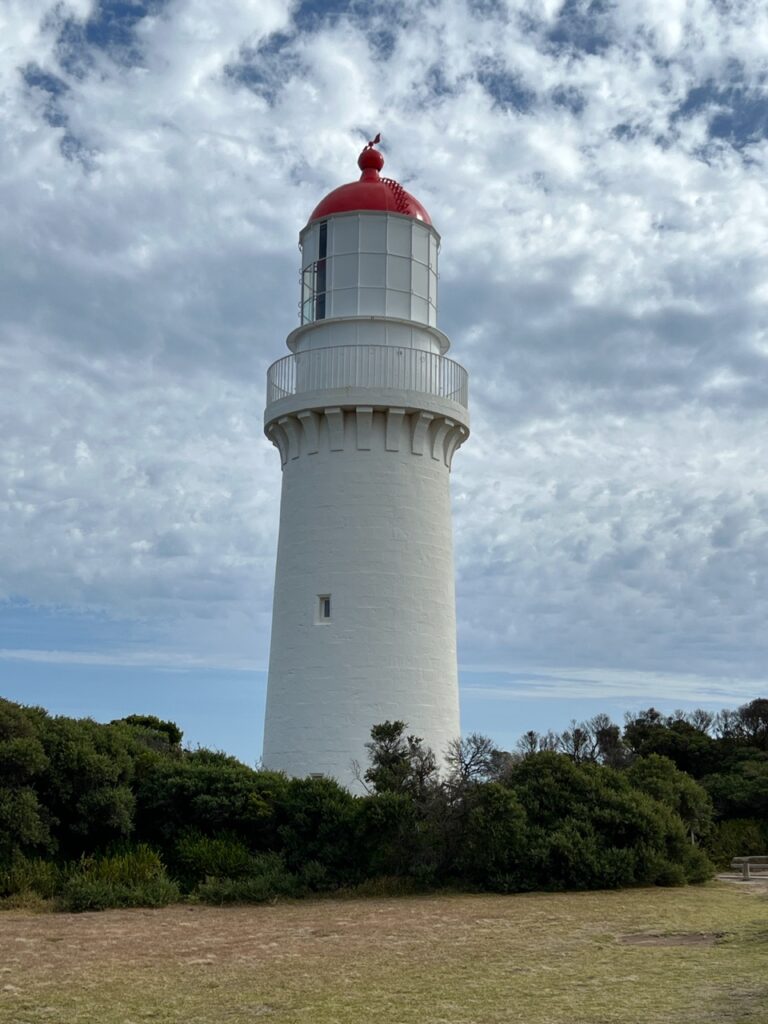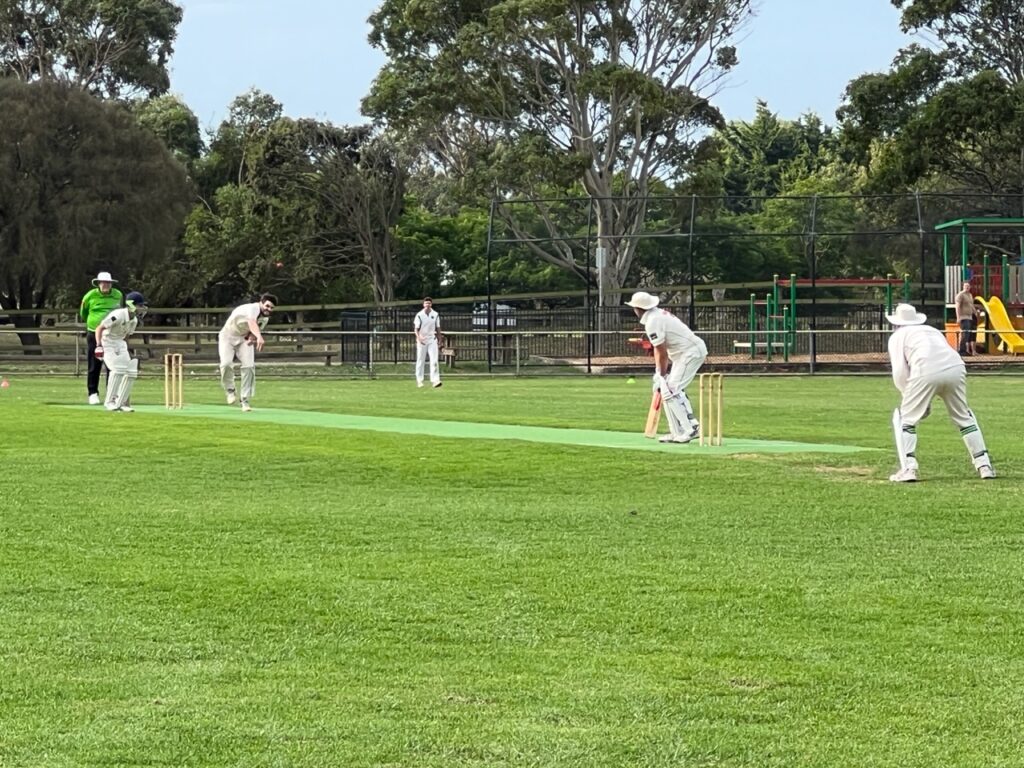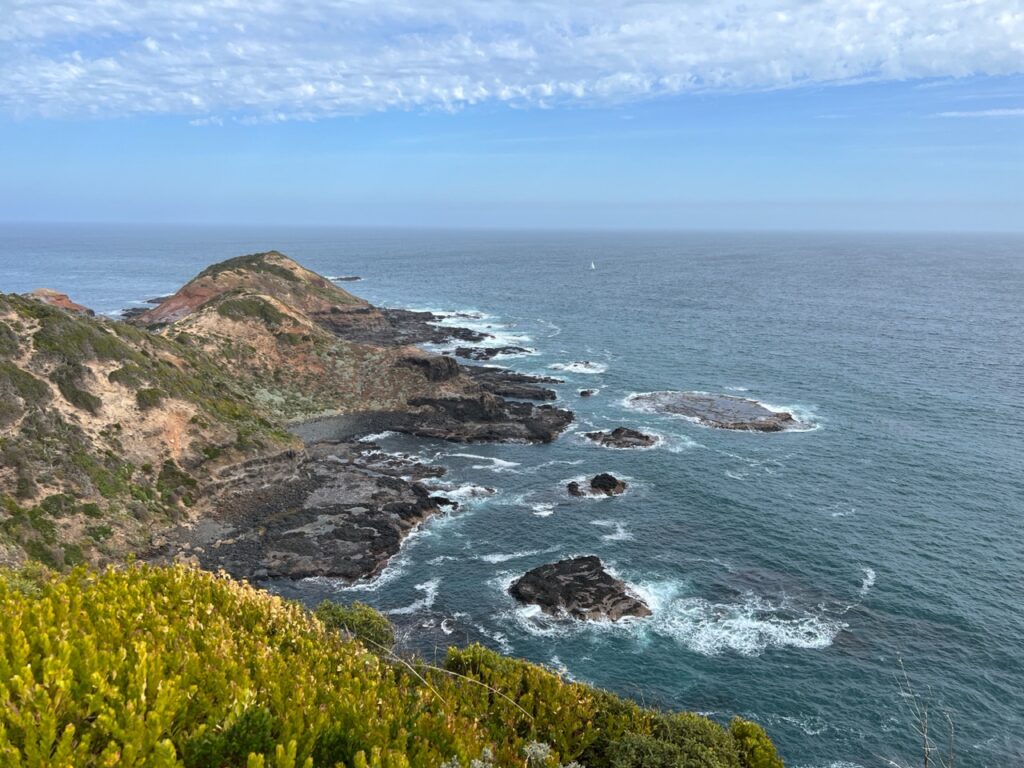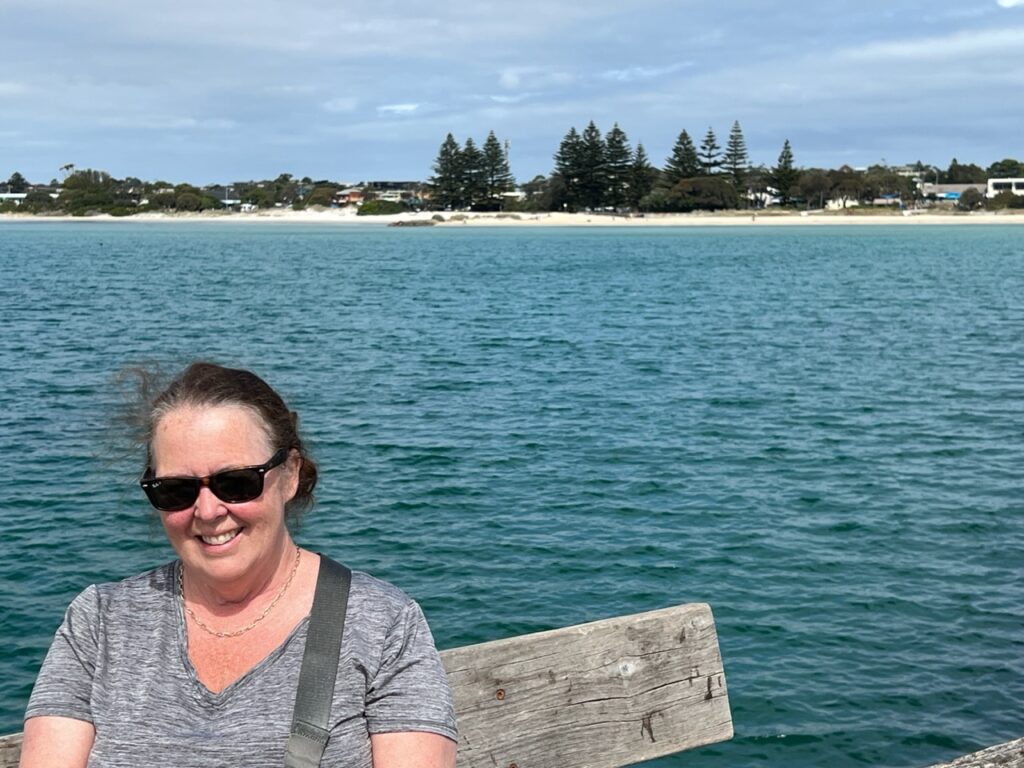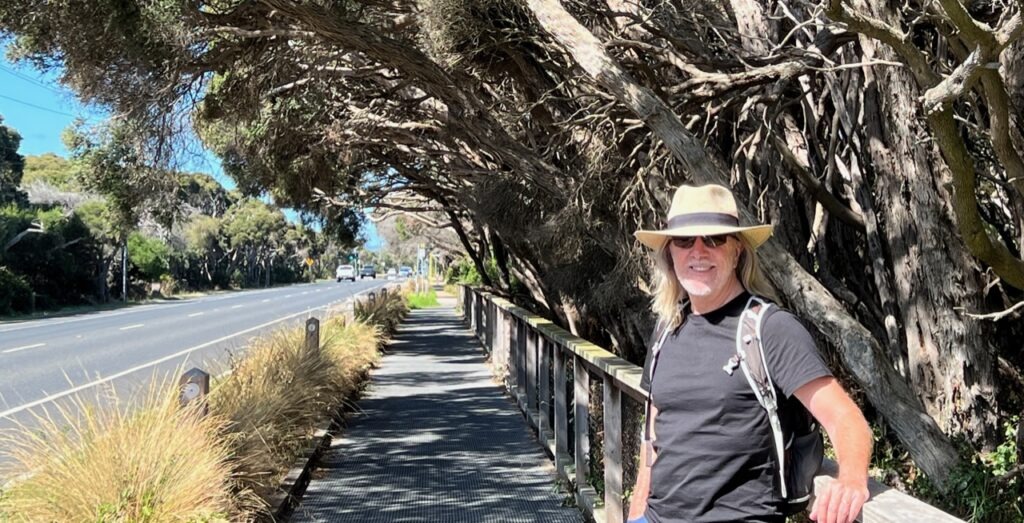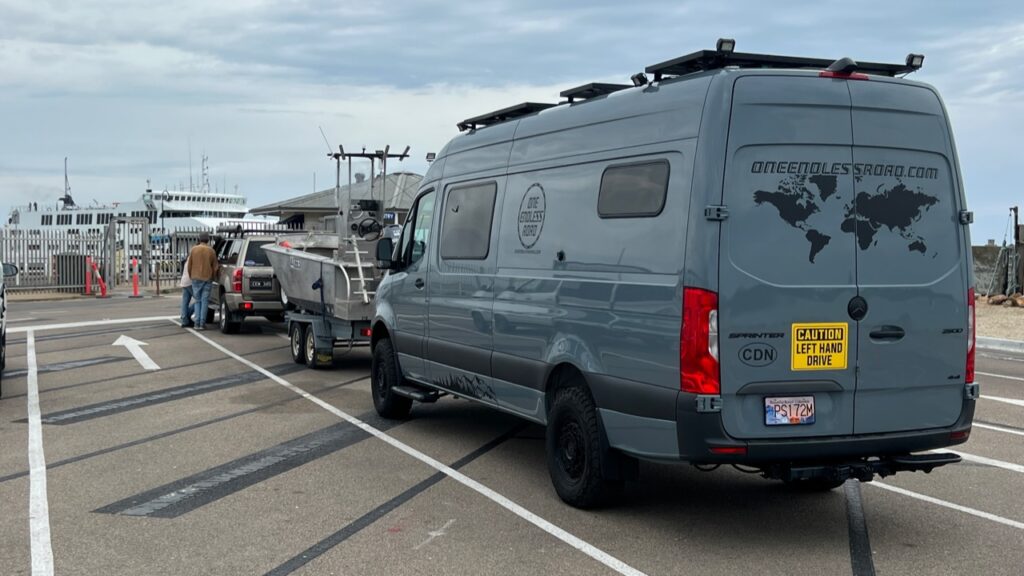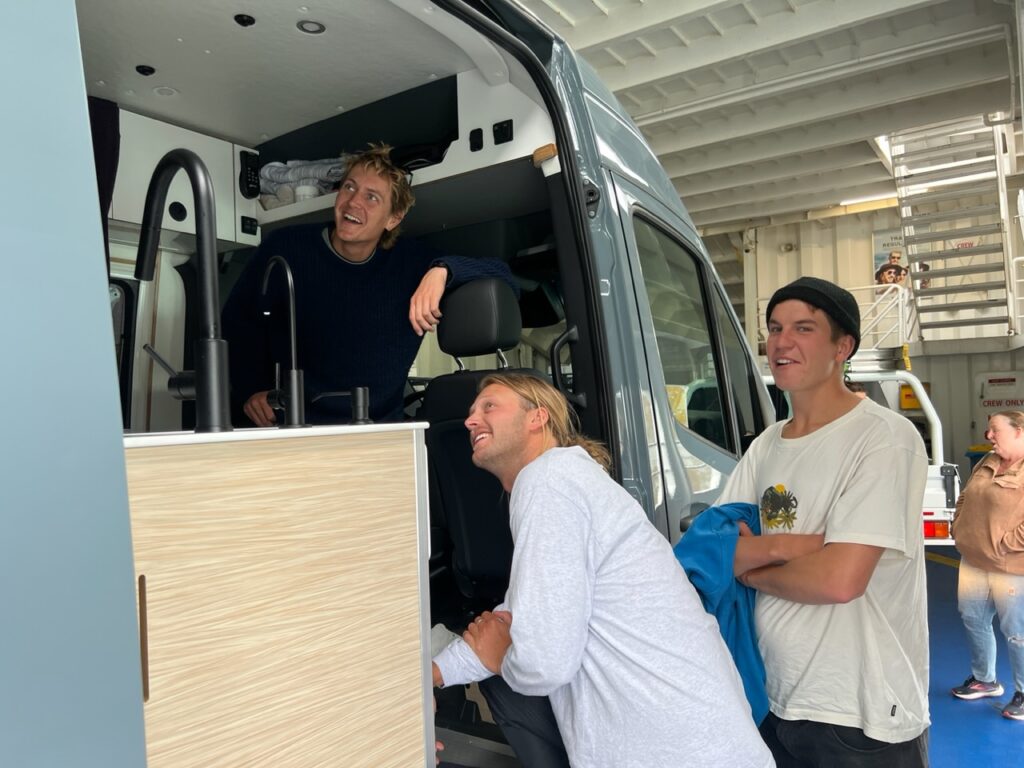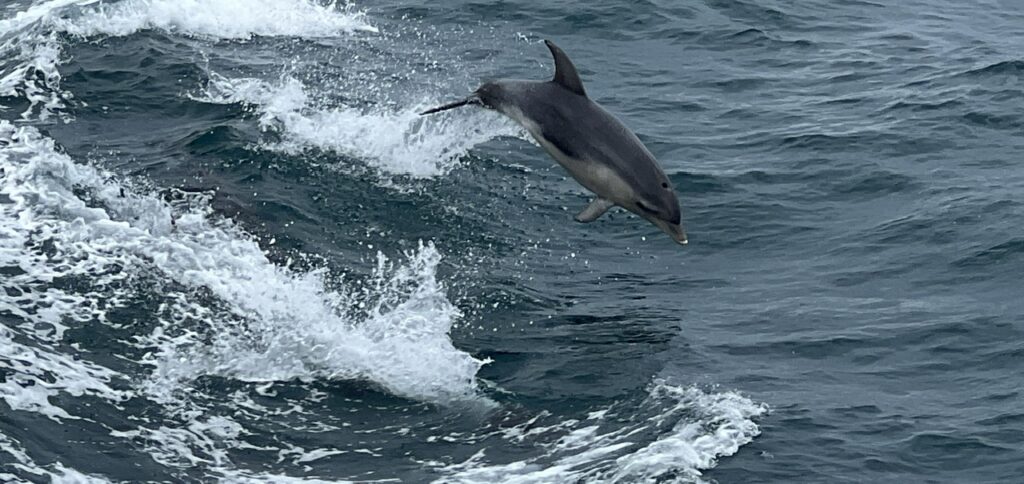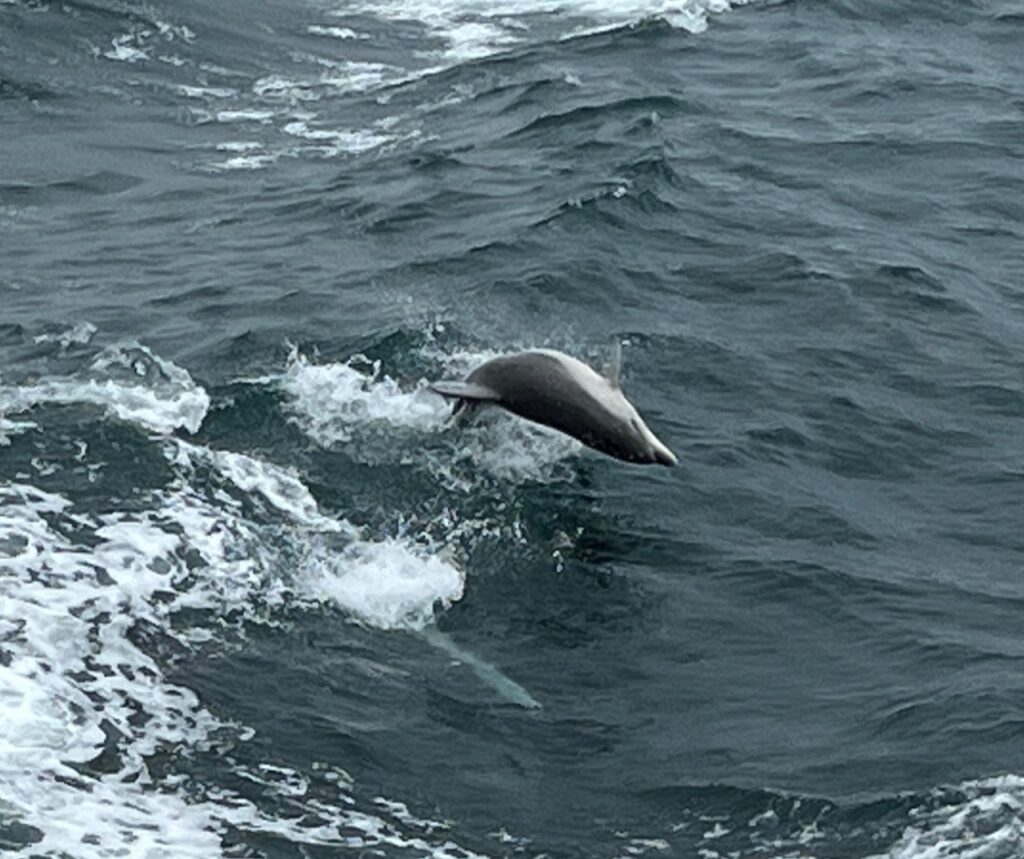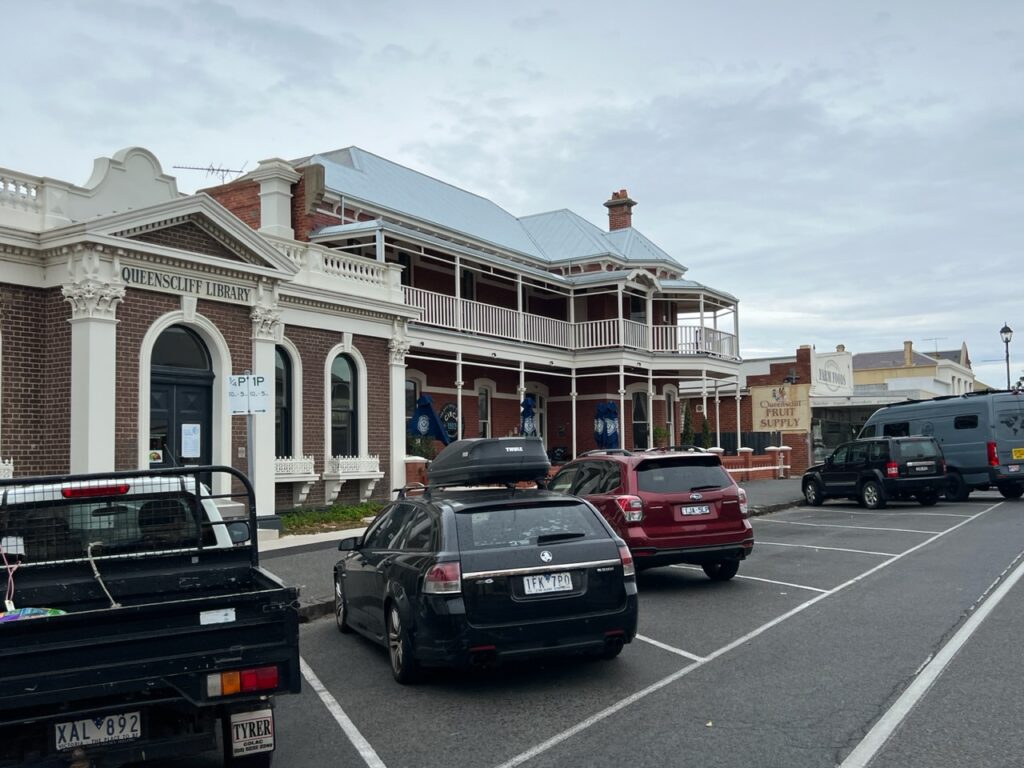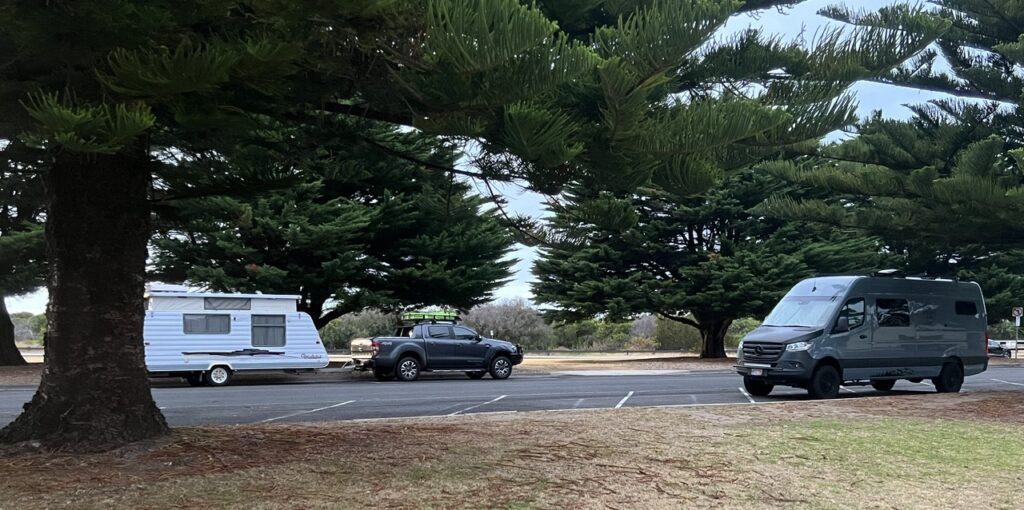 Queenscliff ideally positions us next week for our first major Aussie attraction – Victoria's famous "Great Ocean Road".
Till next week…….