It's an easy 2 hour cruise from Norseman down to Esperance, the latter being one place we'd consistently heard about as we headed west. Named for a French ship ( "Esperance" ) that explored the south west in the 1700's, this city is famous for the beauty of its beaches. And they are, indeed, spectacular !
Readers will no doubt notice that we got a bit, ah, carried away with beach pics and videos this blog – with good reason. We were absolutely dazzled by the city beaches, located on Esperance's Great Ocean Drive – (not to be confused with Victoria's Great Ocean Road ) but even more impressed with those at nearby Cape Le Grand National Park – Lucky Bay, Thistle Cove and Hellfire beach were all stunning ( the latter especially warm, too ) but our personal favourite was Wharton Bay, just outside the park. While it's not possible on all WA beaches, a few of these allow you to drive right on the beach ( though not camp there ). We enjoyed quite a few occasions with the van on the beach, sliding door wide open just soaking up what was a postcard like vista – the sand pure white and the water a pristine turquoise. Easy to see why the place is so popular and the park campsites booked out months in advance. We'd heard lots of hype about this area but it absolutely lived up to every story we'd heard. Just magnificent – not to be missed if one comes this way !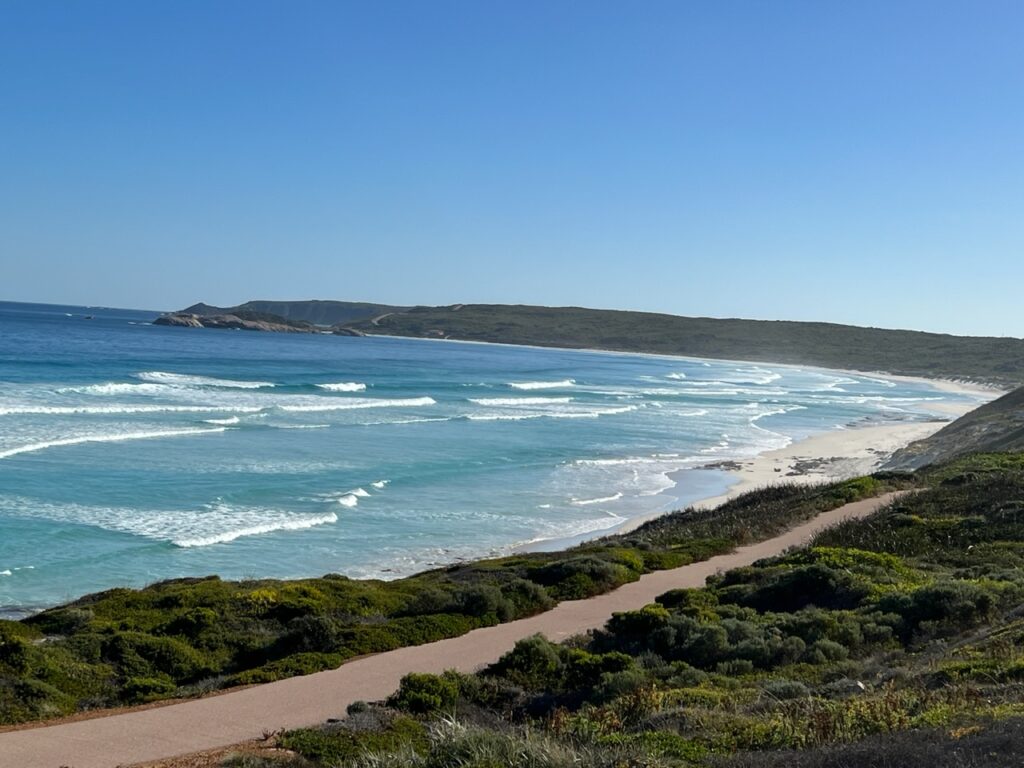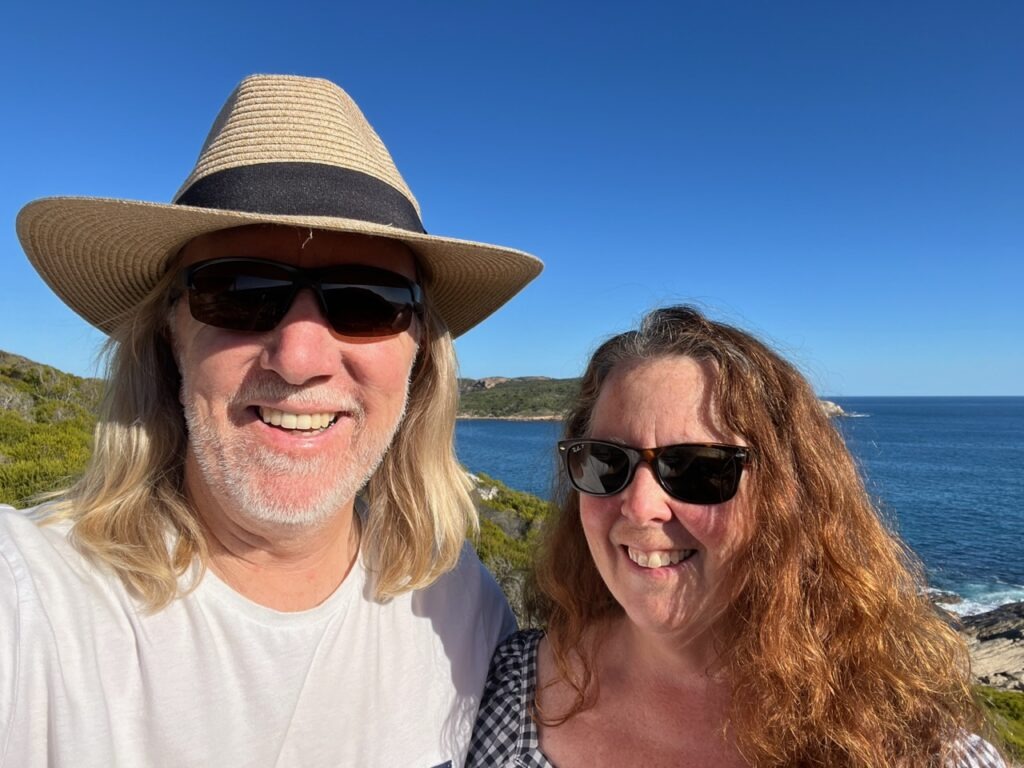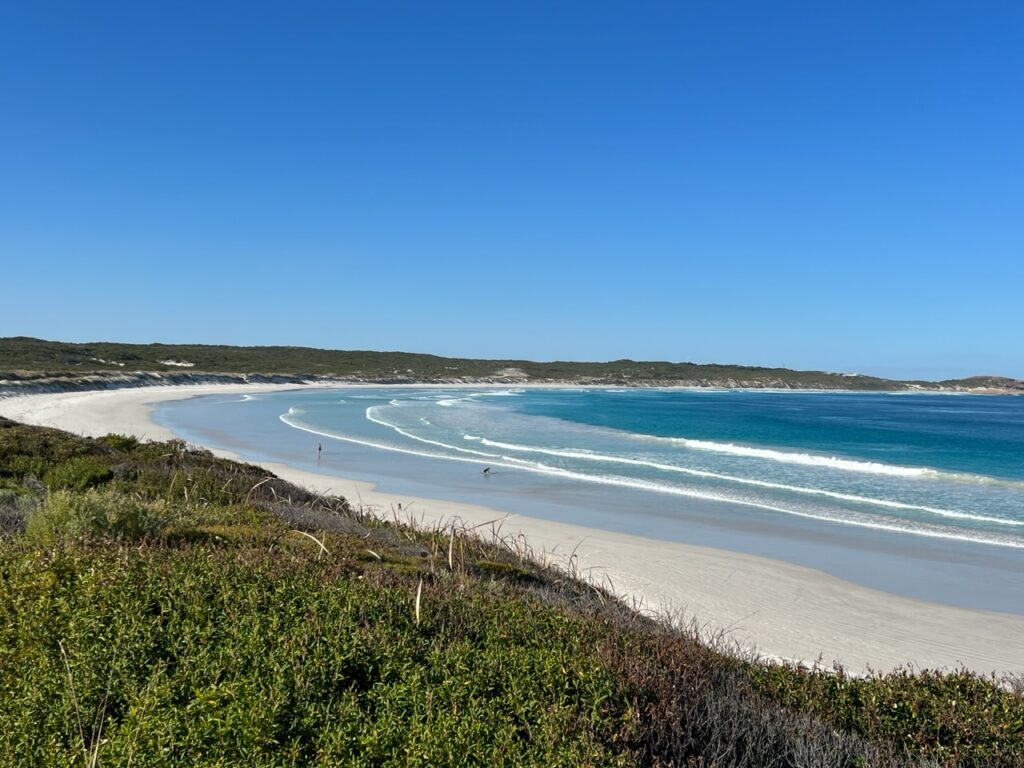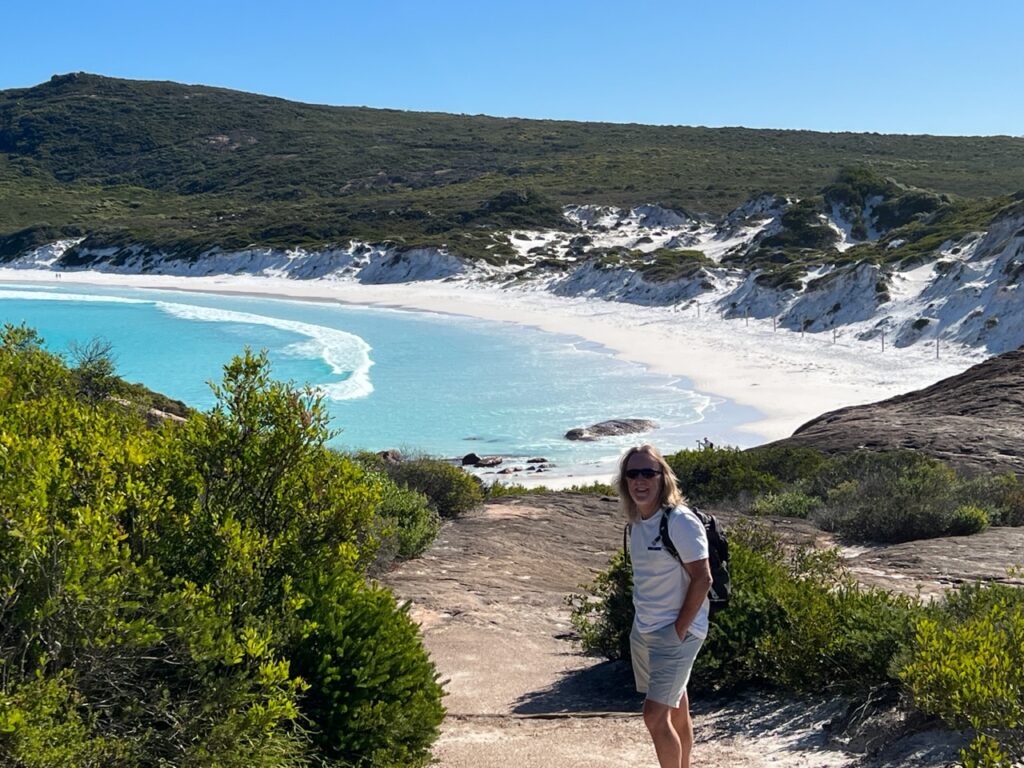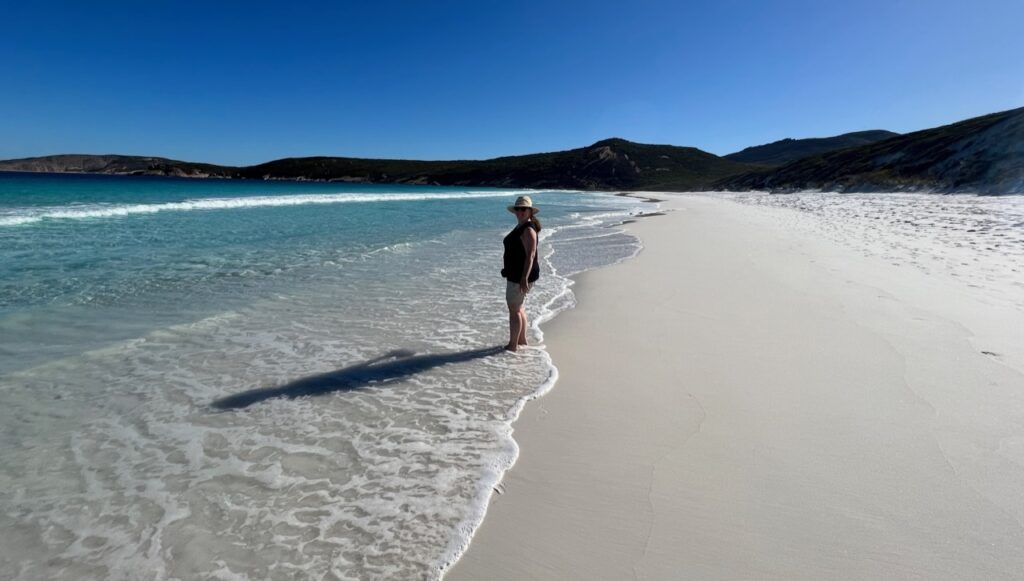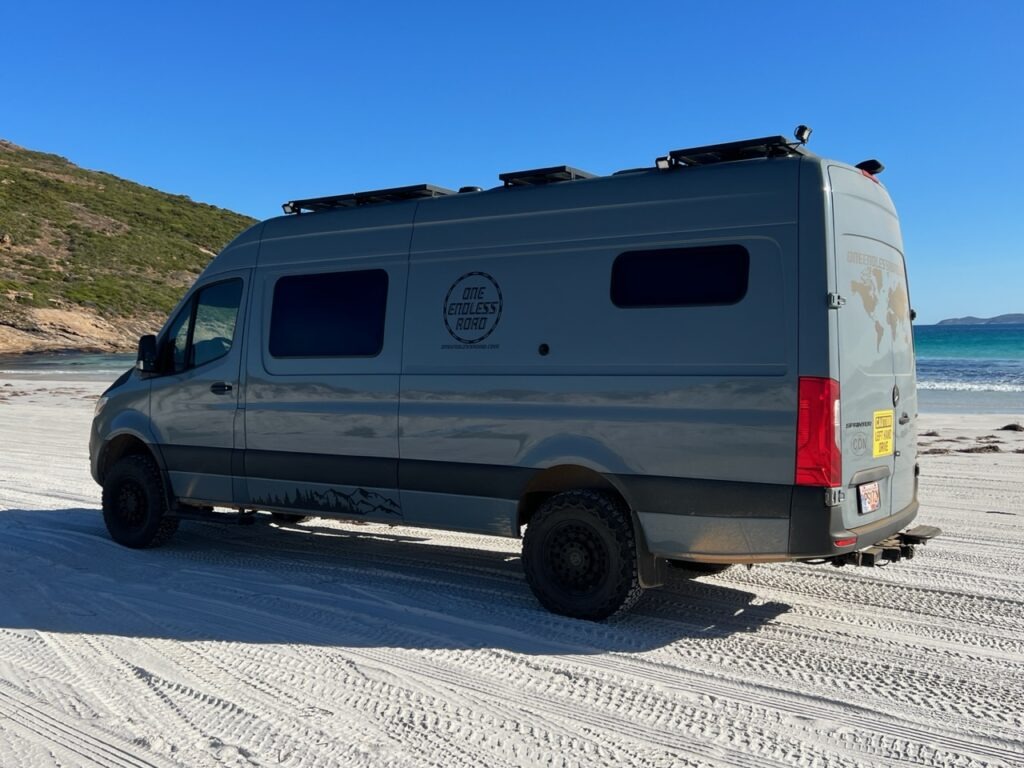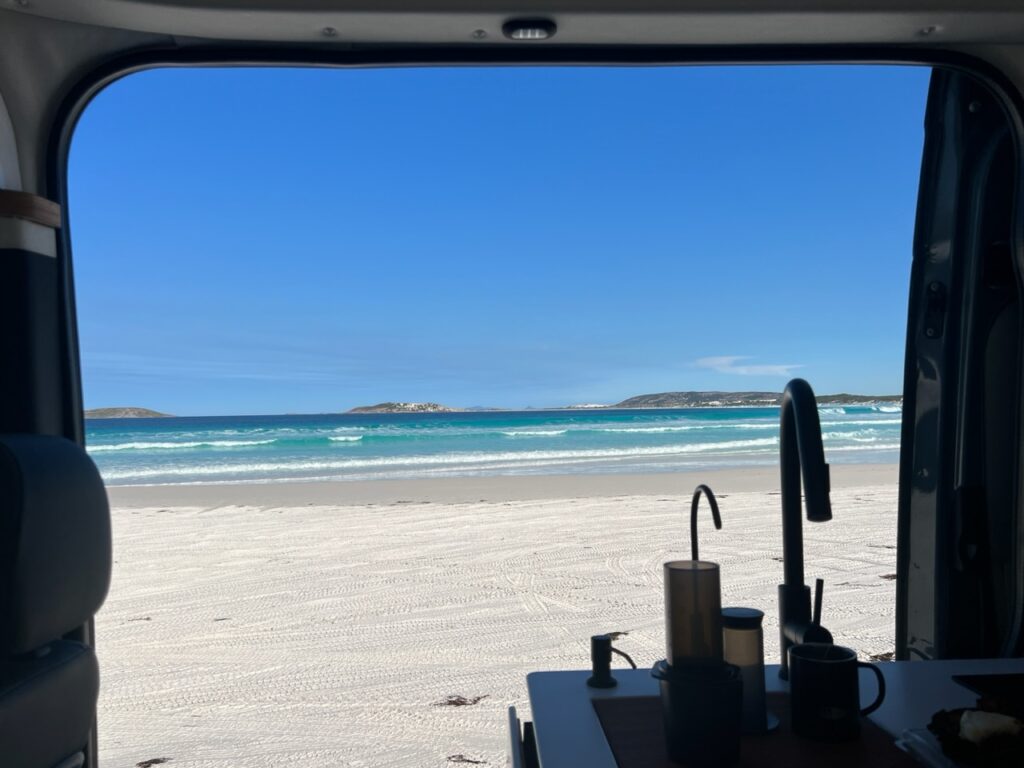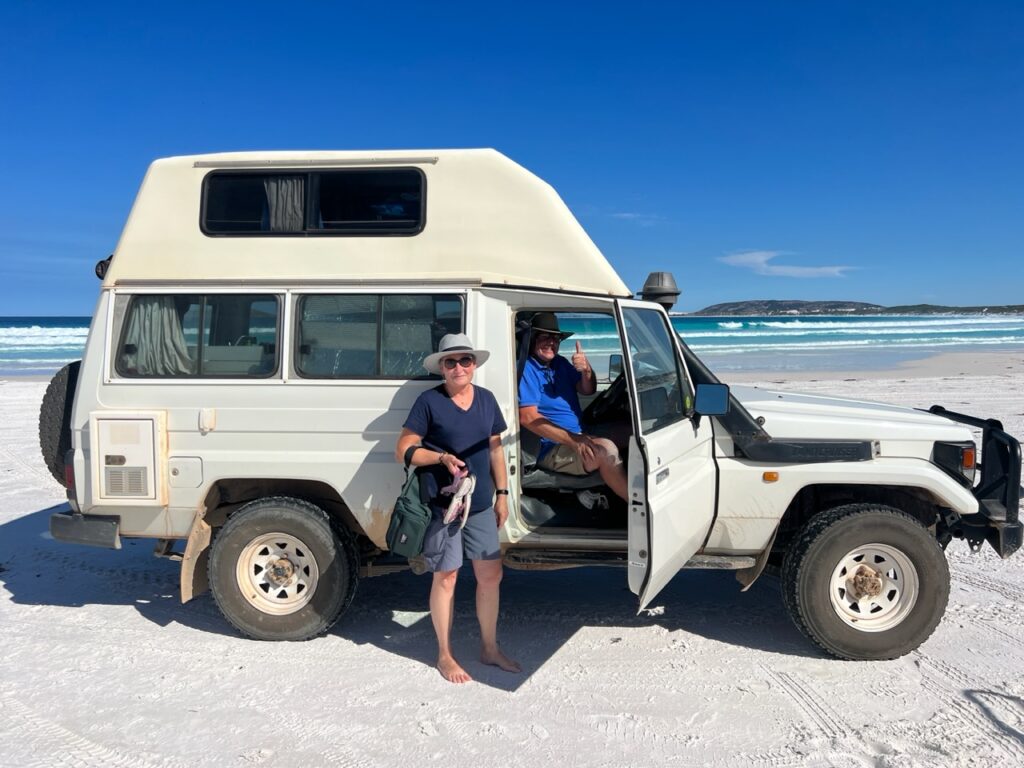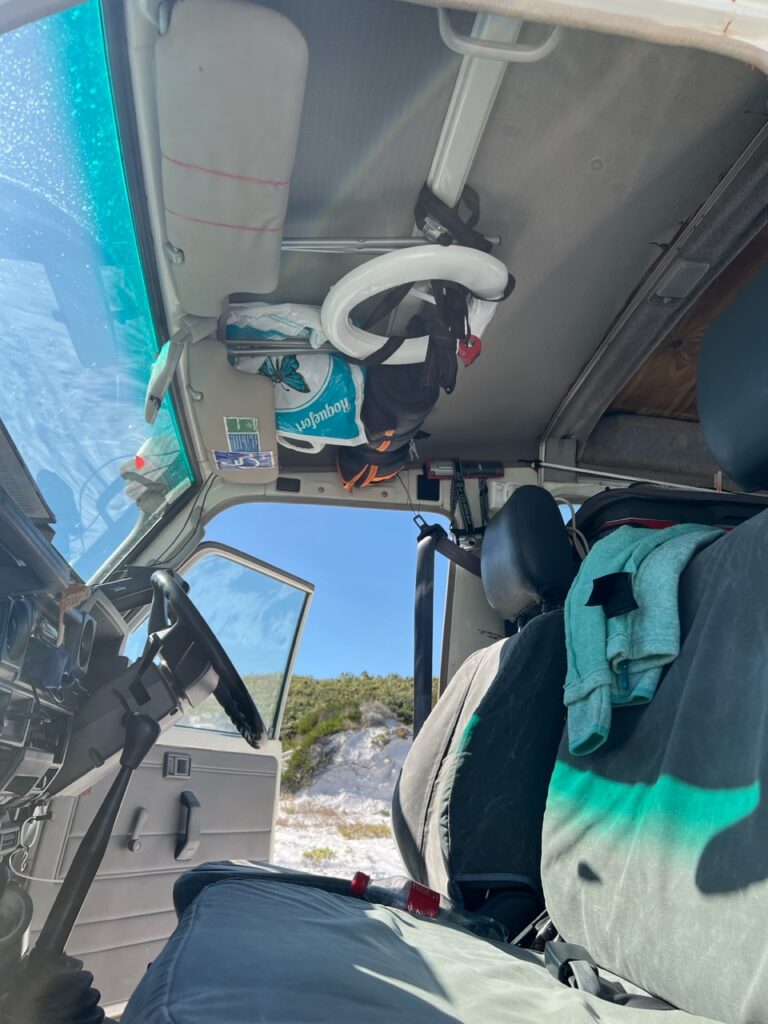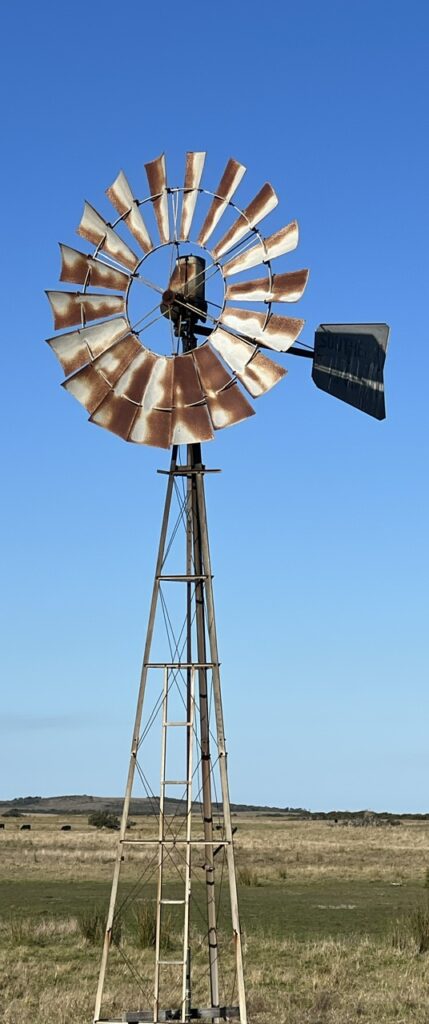 Albany is almost 5 hours drive west of Esperance and was our next port of call, but not before a stop and hike in the Porongorups National Park ( scenic, but hard work, hikers are well-rewarded with a beautiful cantilevered glass skywalk at the top). Our expectations were measured for this historic city once famed for whaling, but it surprised us. There's also some interesting history, a quaint downtown, and a spectacular "walk" suspended over the edge of a sheer precipice right on the ocean's edge- known locally as "The Gap" – definitely not for the virtiginous !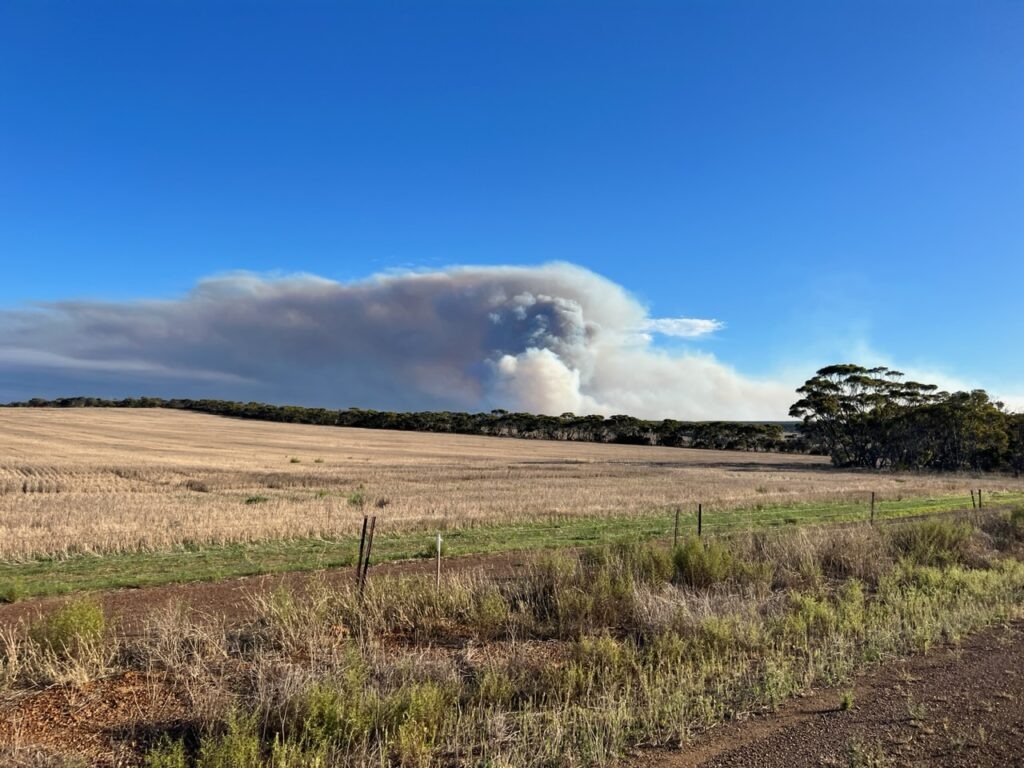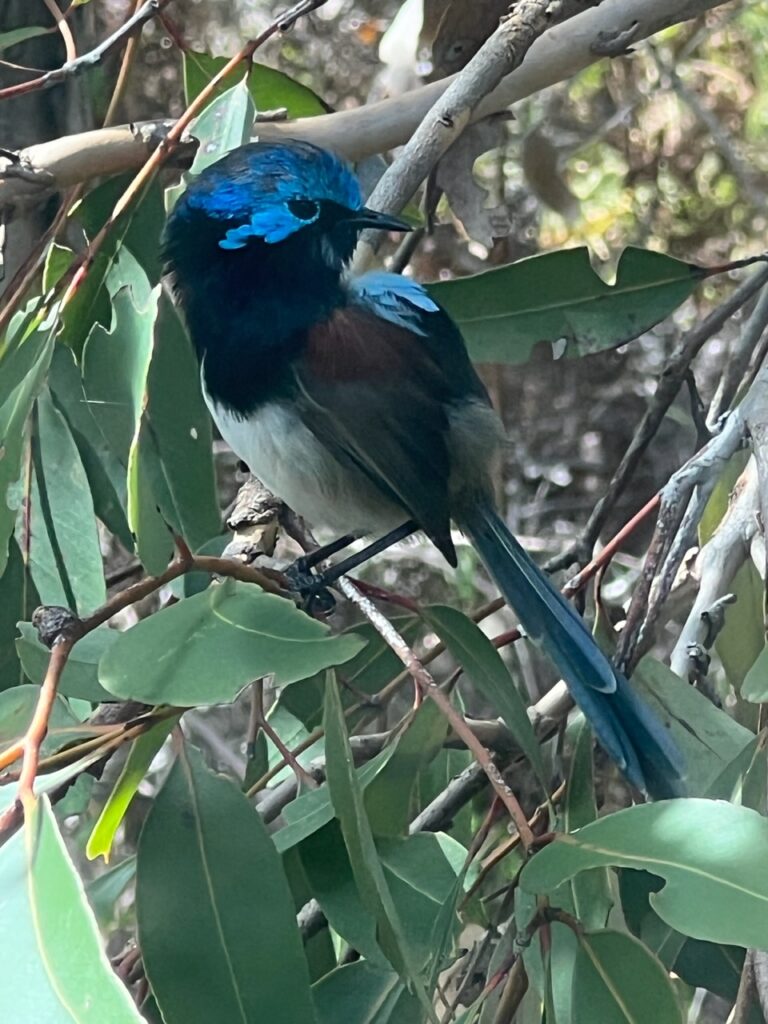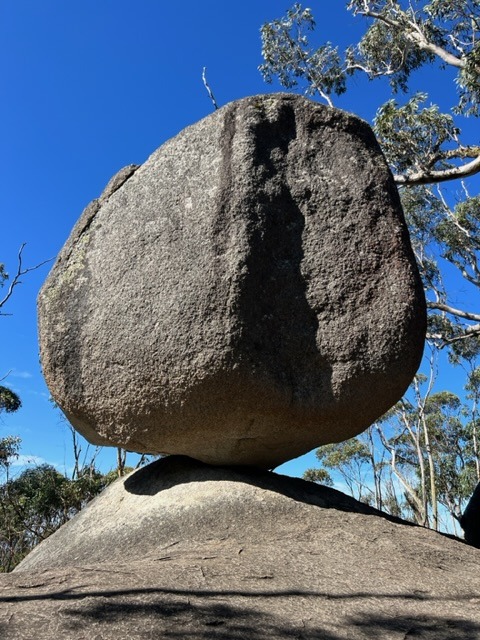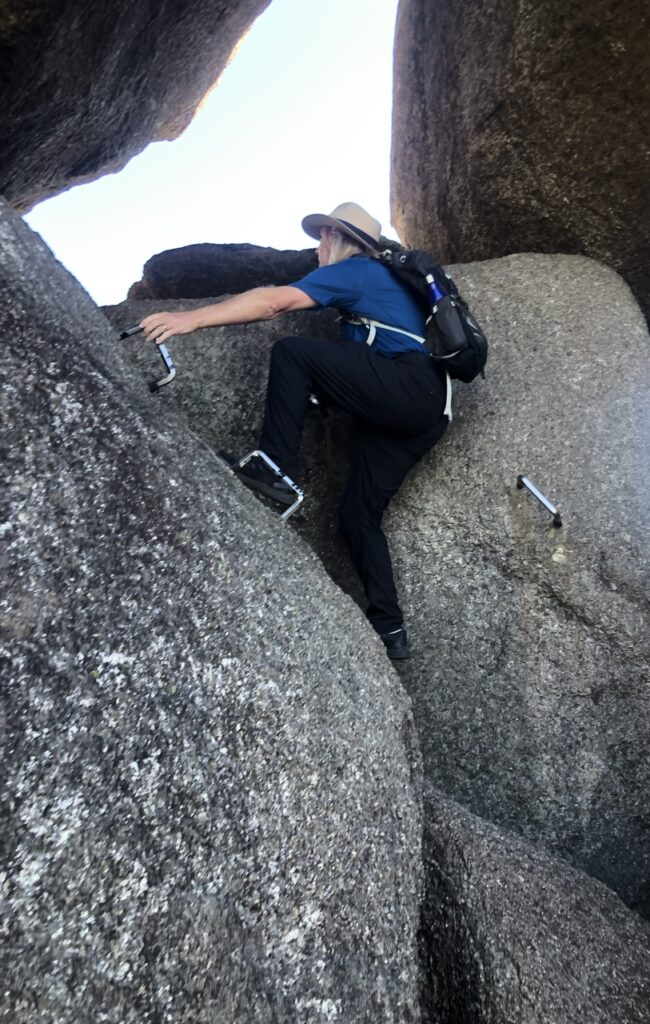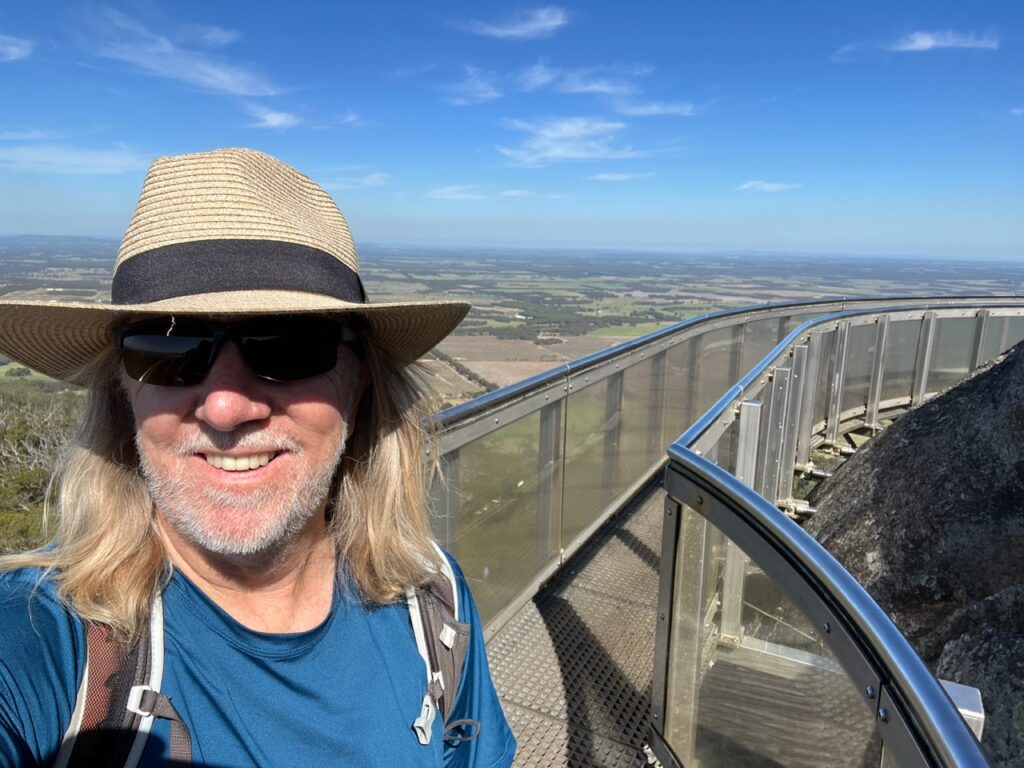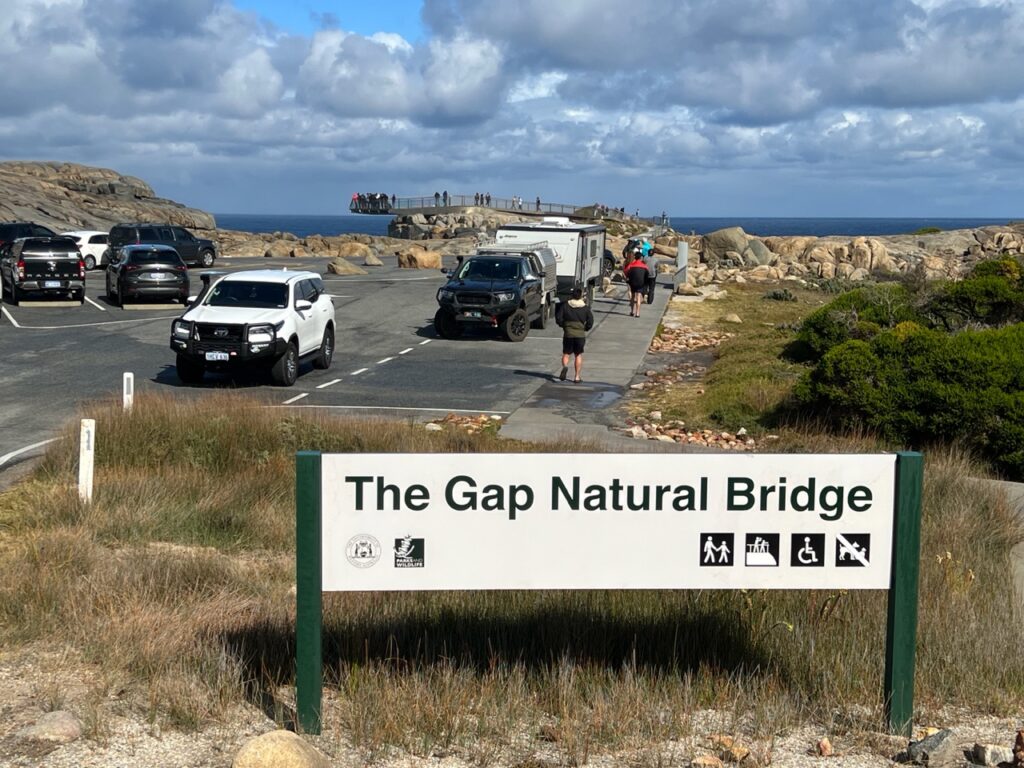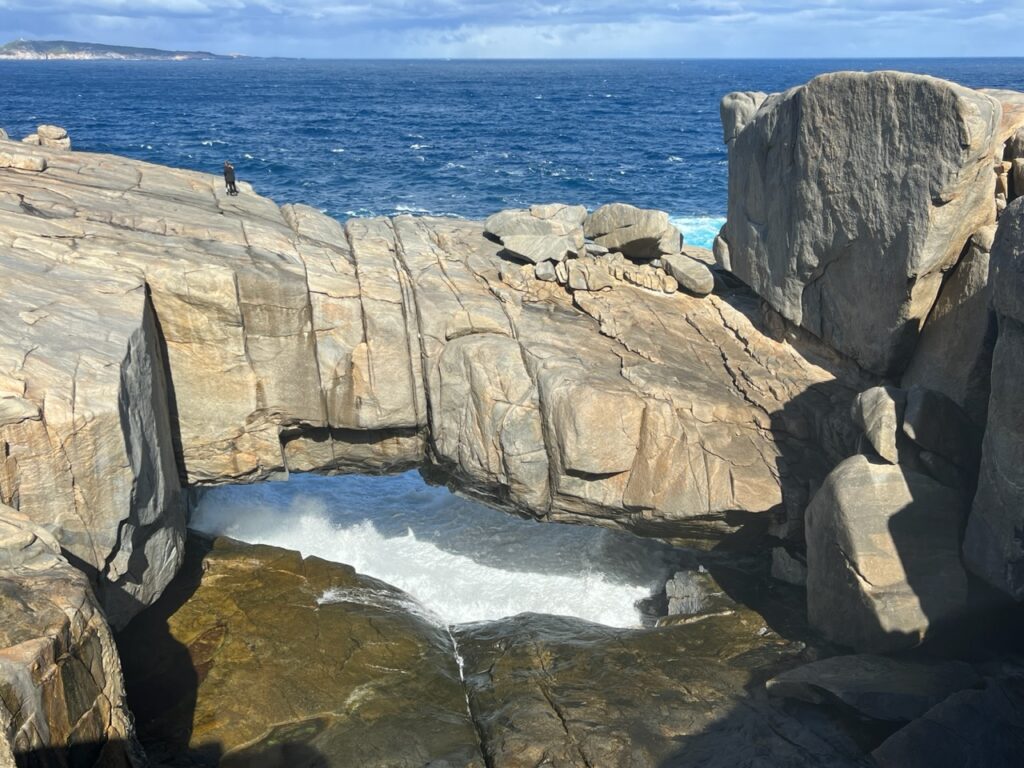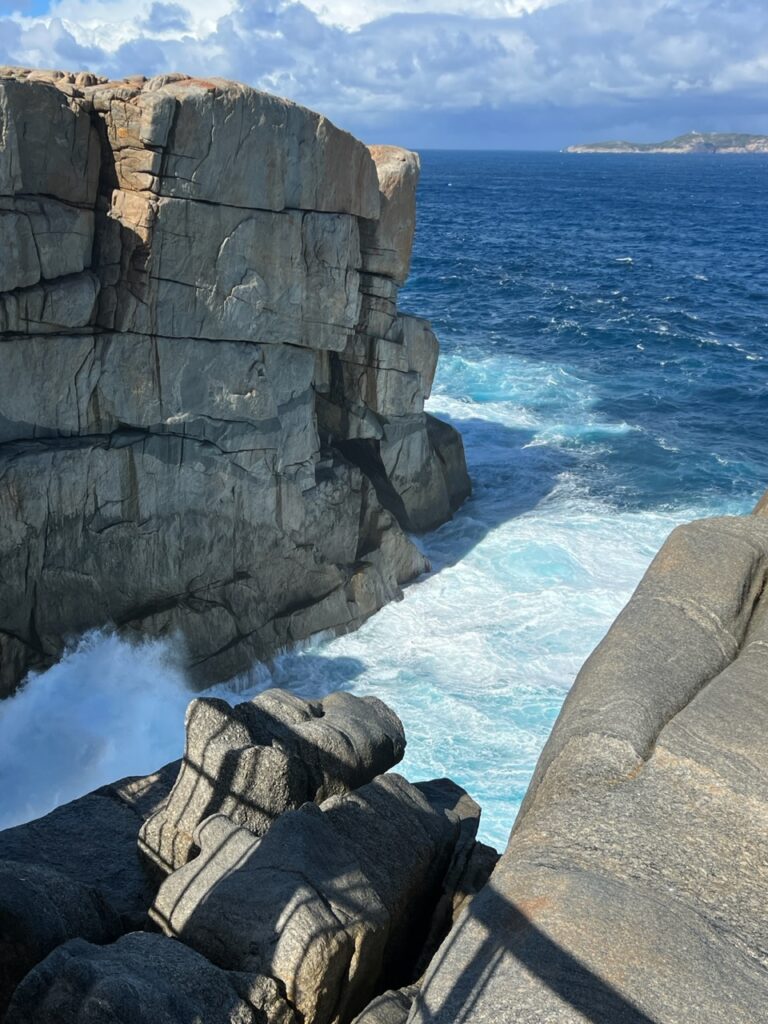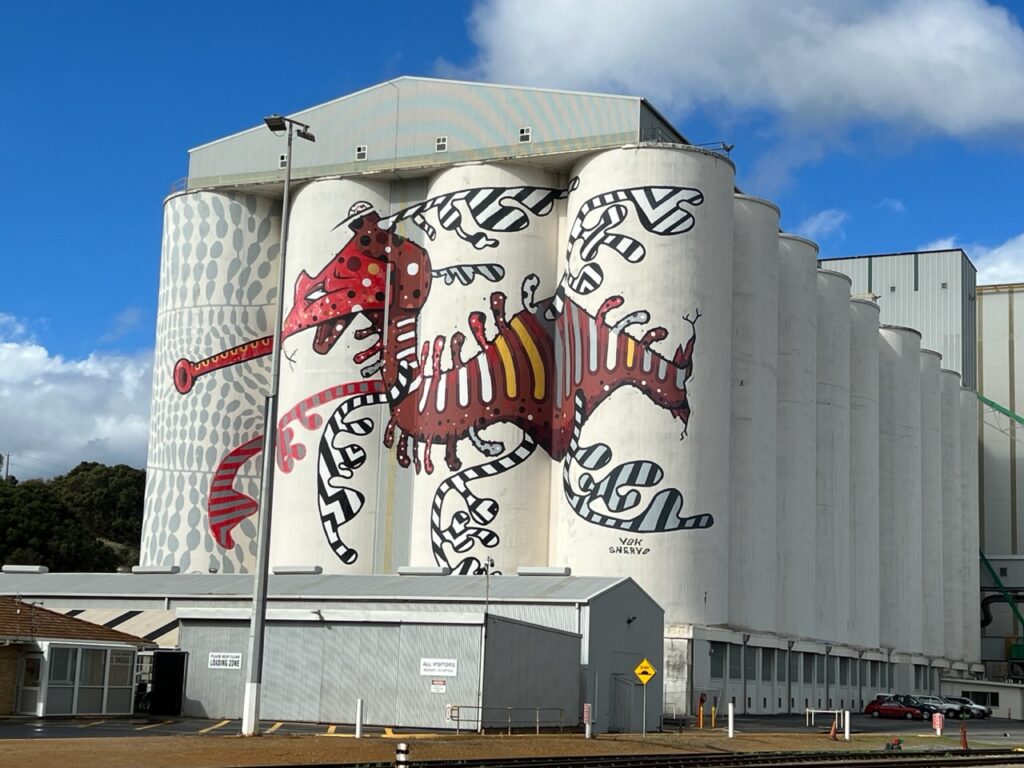 During our last visit to WA in 2016 we'd just missed catching up with my cousin David so we were determined to connect this time. David and Vicky are lucky enough to call Margaret River home, an area famous for great wines, and great beaches among other things – and just 4 hours from Albany. It's on a fairly convenient loop to Perth – not direct, but not too far out of the way and with the advantage of some beautiful national parks to travel through en route. The combination of giant Karri forests and rocky coastal foreshores made for an enjoyable drive, albeit with visibility at time hampered by some heavy rains. Denmark and Walpole were a couple of the prettier places en route. David and I spent time catching up on family news and what had gone on in each others lives in the 40 plus years since we'd seen each other – it was certainly great to get together again !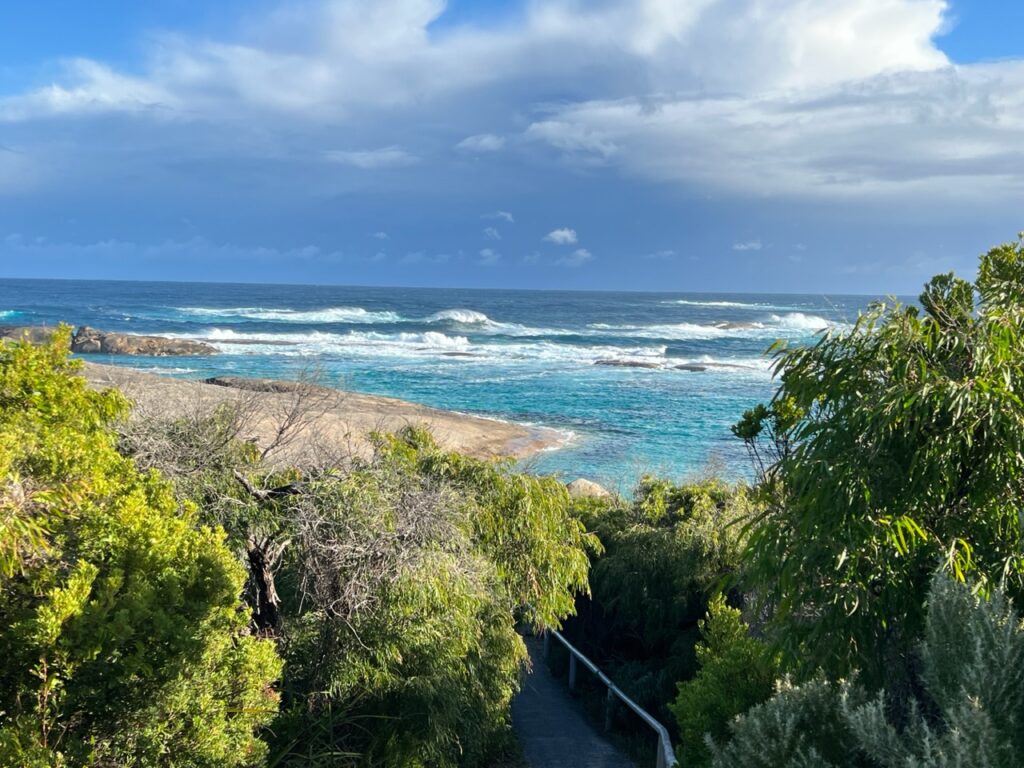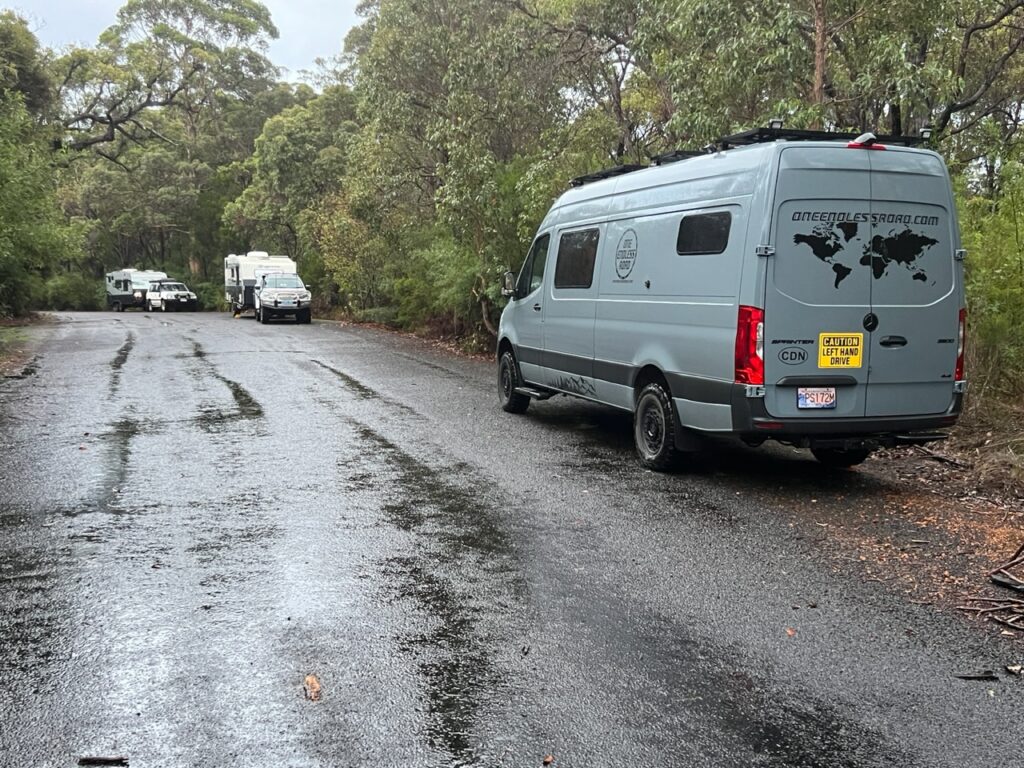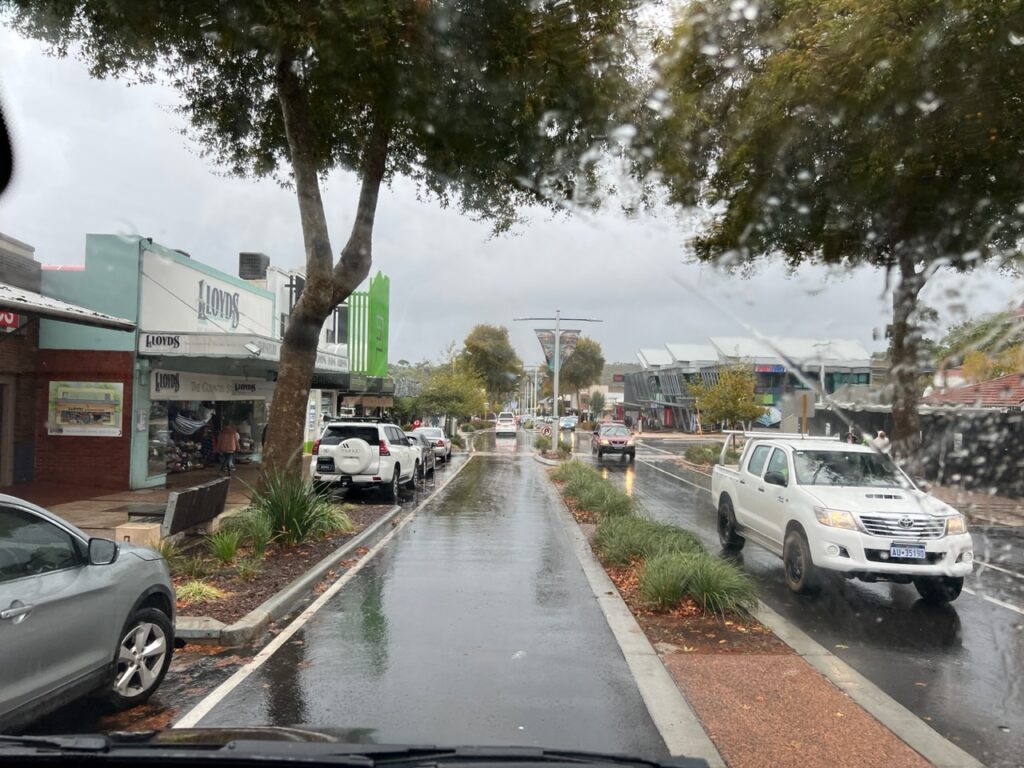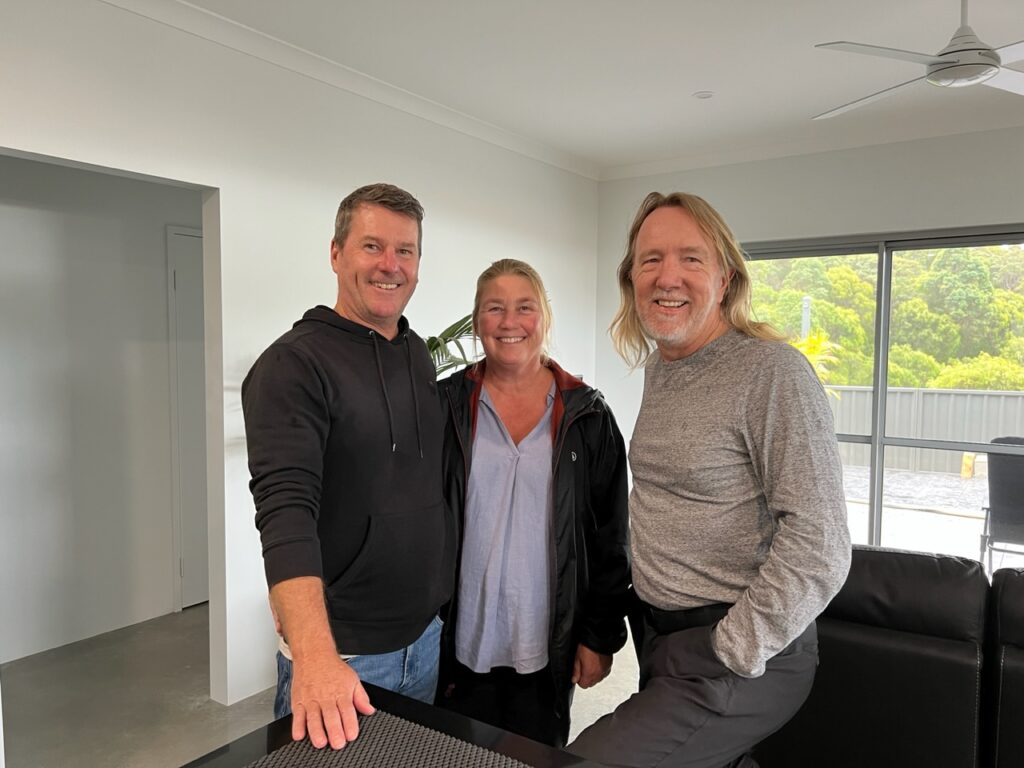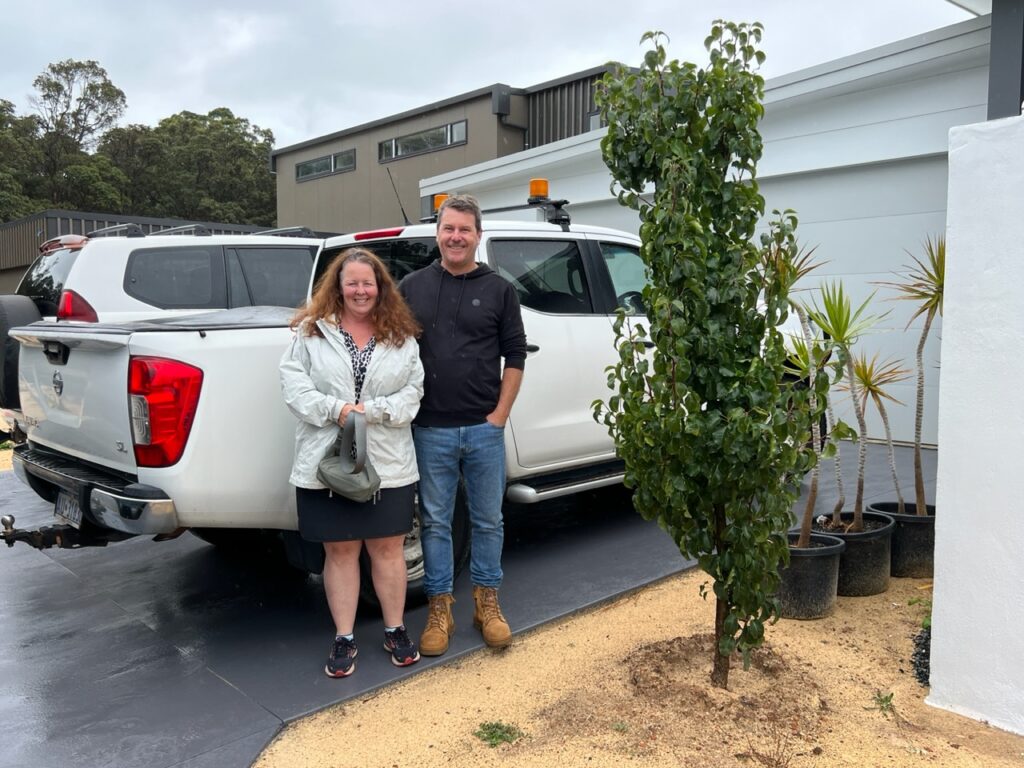 Perth, WA's capital, was just a few hours north now, so rather than take the direct freeway route we ambled up the more scenic ( but slower ) coastal route though Bunbury, Busselton and Mandura. Like many big sprawling cities you are suddenly "in" Perth before you realize it. Big, yes, but easy to navigate around and we really enjoyed our few days there. As the last city of any size before we would head north there was a lot of running around for us to do in Perth. Besides it's obvious sights -nearby "Freo" ( Fremantle ) and it's harbour and markets, the Swan River, and beautiful Kings Park, we needed some "van" matters attended to – a recall from Mercedes ( easily dealt with by MB Perth ) and a service matter with our fridge, also quickly and easily handled by the Vitrifrigo service agent near Fremantle. After the sights, some overdue shopping ( always fun in the big cities ! ), a couple of important items from Bunnings ( Australia's equivalent to Home Depot ) and Costco and we felt we were now set for the long trek north – along with plenty of others we'd met who were all heading in the same direction !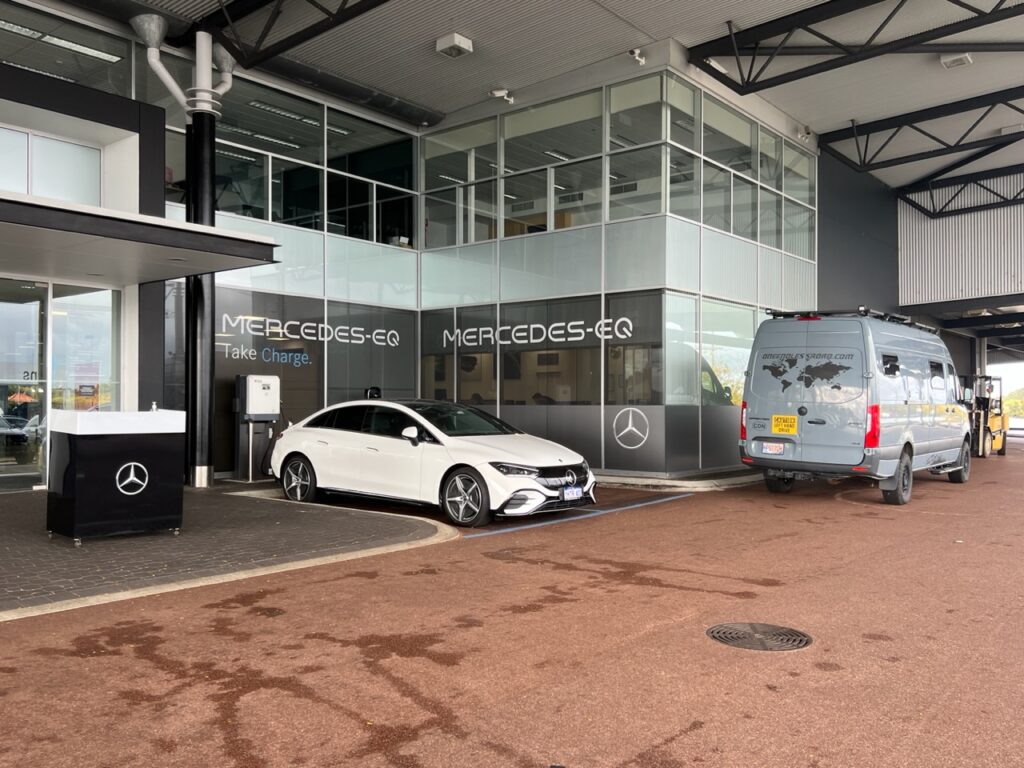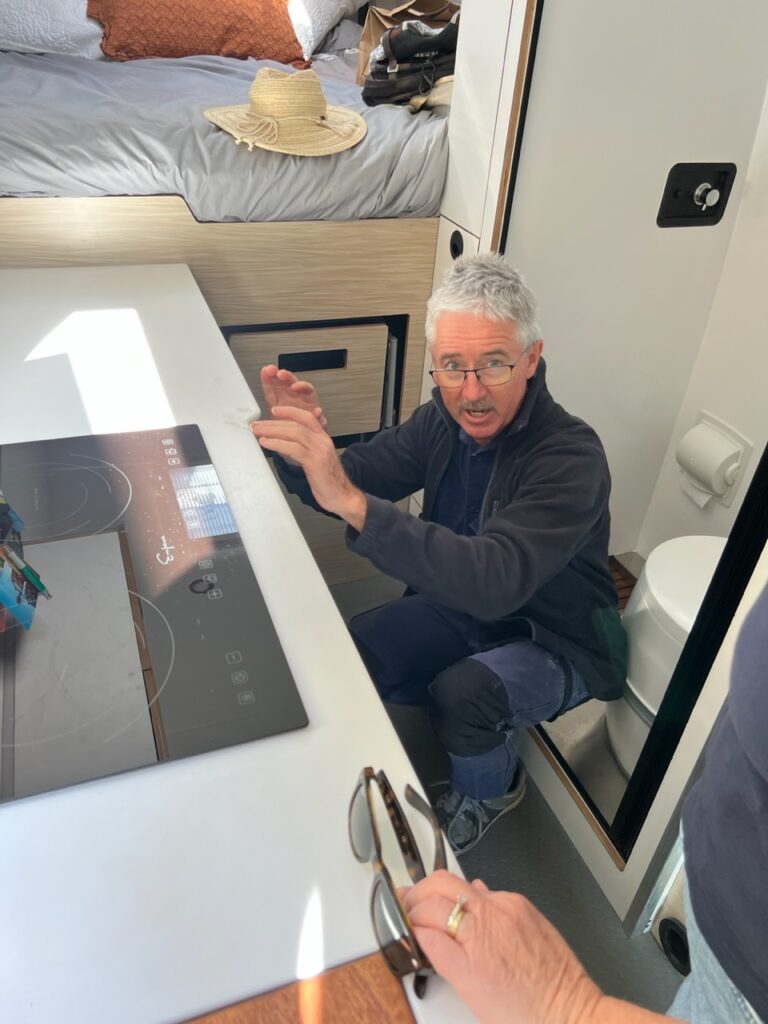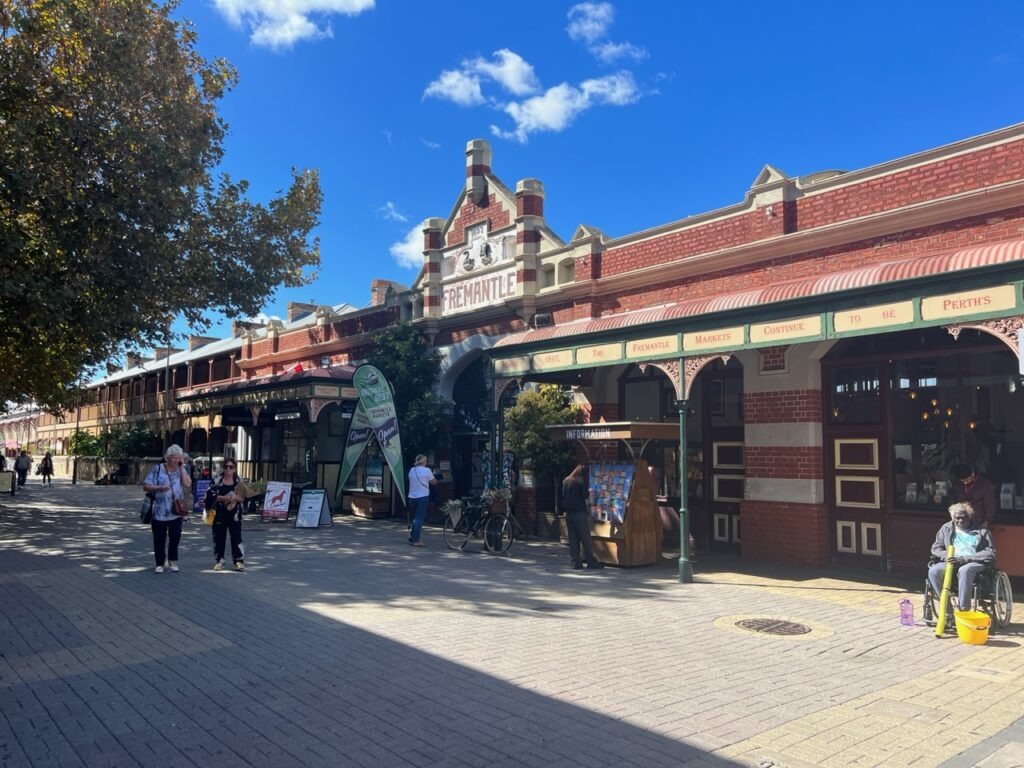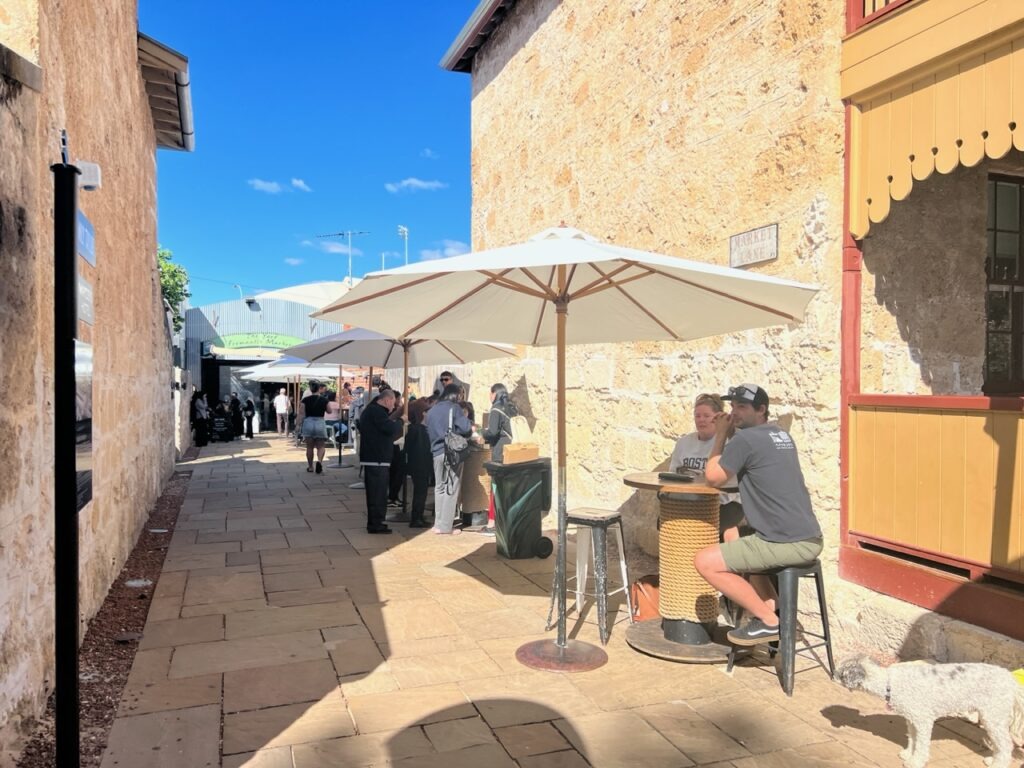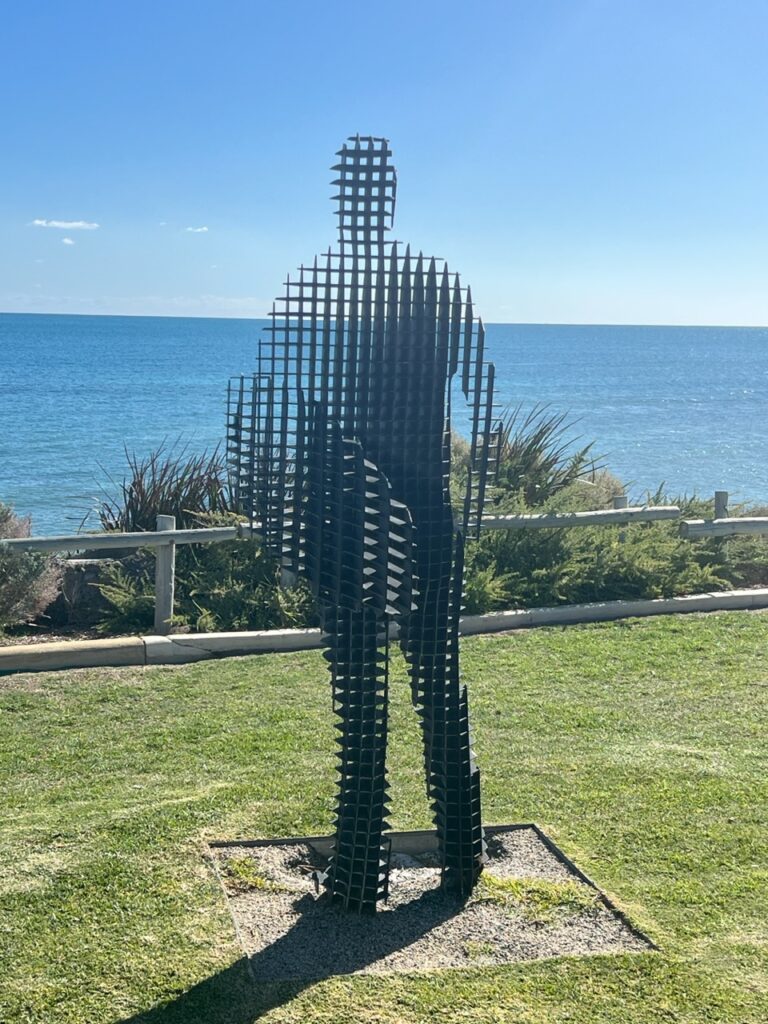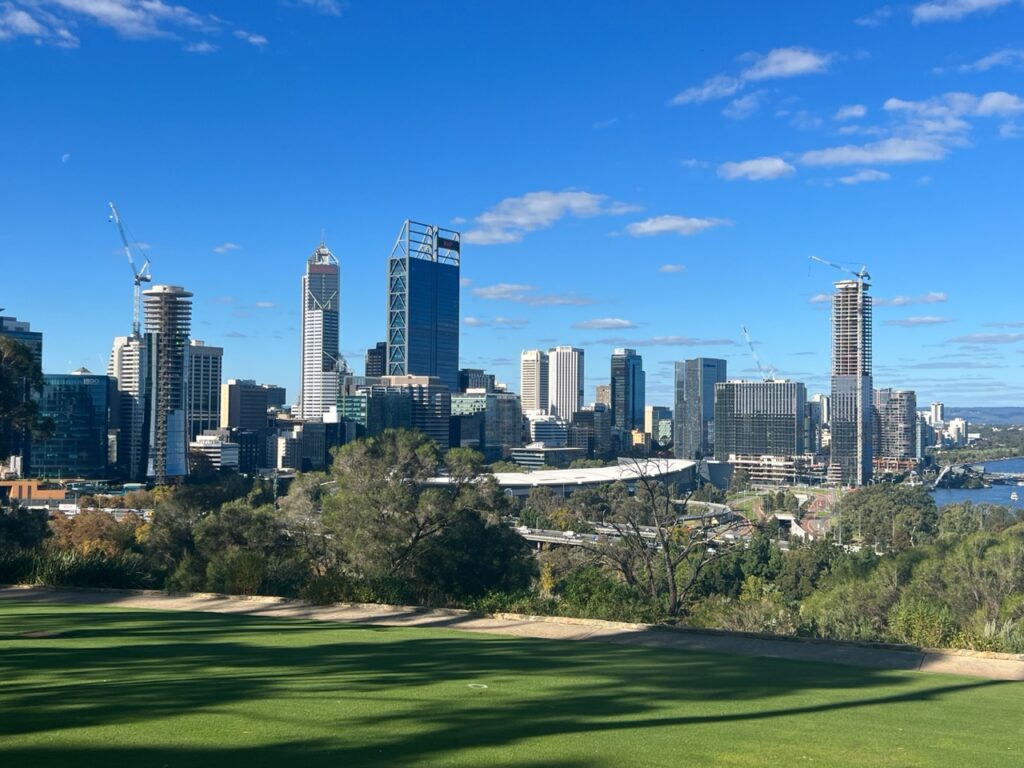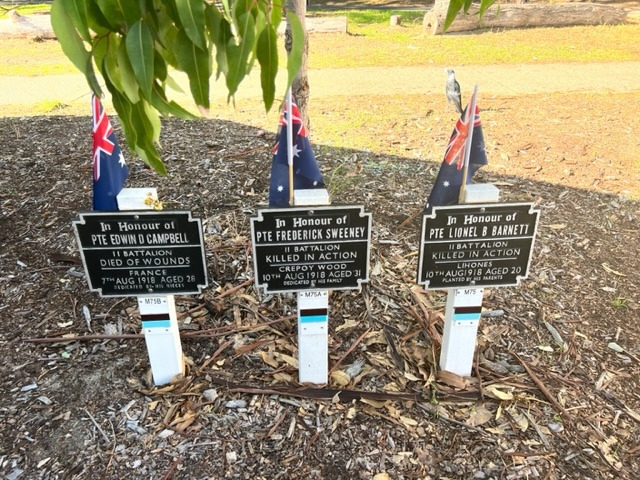 We continue to be astounded by the number of people on the road in WA – and all are headed the same way as us – north !
Till next week……