Working our way steadily up the Western Australia coast two things became readily apparent. First, there is, at this time of the year, basically a complete mass migration to the north-west coast of WA involving travellers from all over; Western Australians, Australians from the east, and – in very significant numbers- travellers from abroad, especially young European working holiday makers. Secondly, after the whale shark experience in Exmouth, everyone ( and I mean everyone) was heading to Karijini National Park. Following a pit stop at the very impressive Bullara Station ( a working station/ranch ), Karijini was top of our list as well.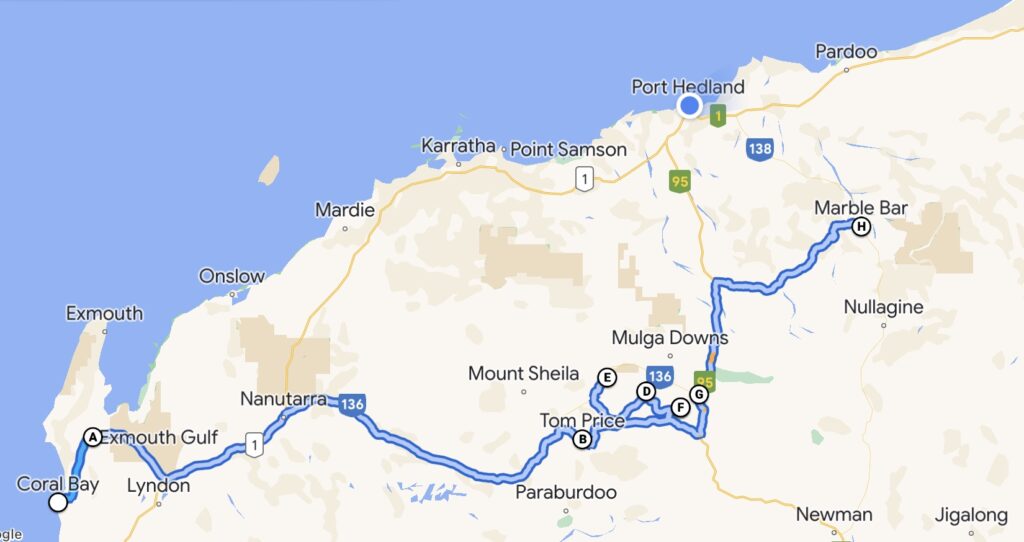 Bullara gives travellers a taste of life on an Australian outback "station" ( North Americans would consider it a big ranch ) – complete with all the usual wildlife, farm stock ( principally cattle ), amazing "damper" and some of the best hot scones ( replete with strawberry jam and cream ) we've tasted in a long time. Far from any city lights it was an excellent place to star-gaze as well.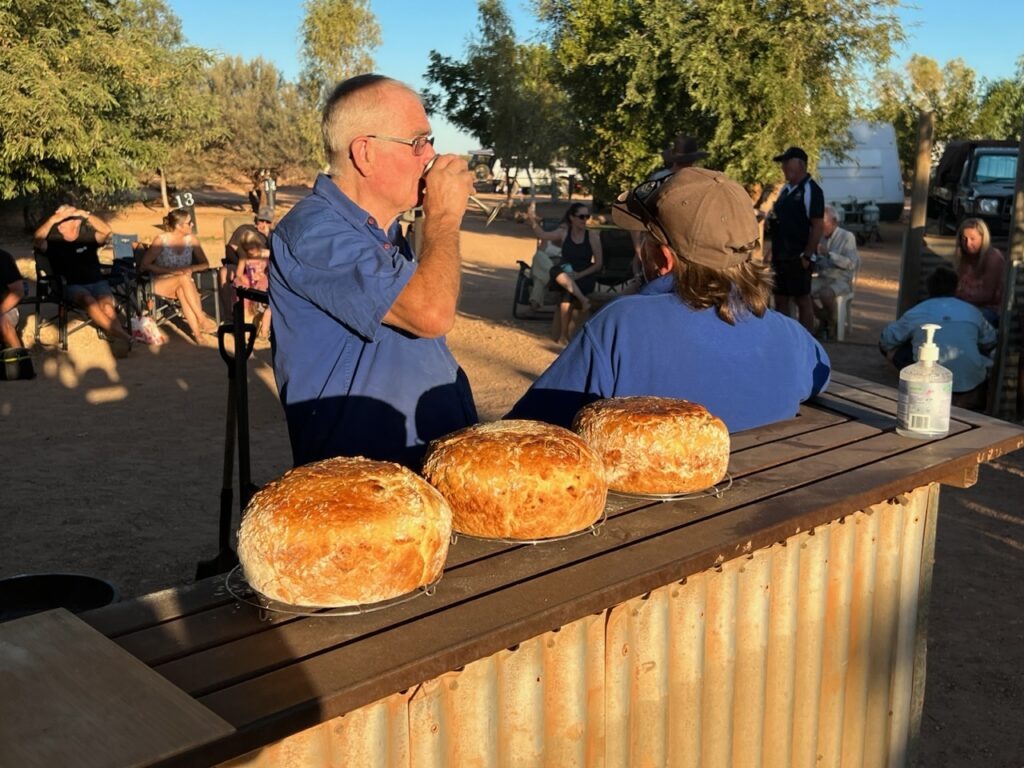 In addition to hordes of travellers descending on Karijini, the road is also shared with specialized heavy transport vehicles which carry very large pieces of mining equipment- some as much as 7.5 metres wide ( meaning it effectively blocks both sides of a two-lane road). Passing them is a challenge and we would soon be put to the test as we encountered just one such vehicle on the way into Tom Price. Our two way radio ( hitherto considered no more than a souvenir ) suddenly became indispensable as we communicated with the pilot car as to when and how to safely overtake. Needless to say overtaking a 7.5 metre-wide vehicle leaves precious little margin for error – see the next two video clips Lois captured as we made the maneuver:
Karijini is located just east of Tom Price. On the advice of the many, many people who counselled us about this park we set aside 4 days (3 nights ) with a plan to tackle all its major hikes and found we had time to do them all- certainly all the ones that we wanted to do. Some were tough, and tiring, but absolutely worth the challenge – it lived up to ( probably even exceeded in some areas ) the very lofty expectations we'd developed in the preceding weeks. It was, simply awesome ! I'll say no more but leave our pictures and videos to tell the story: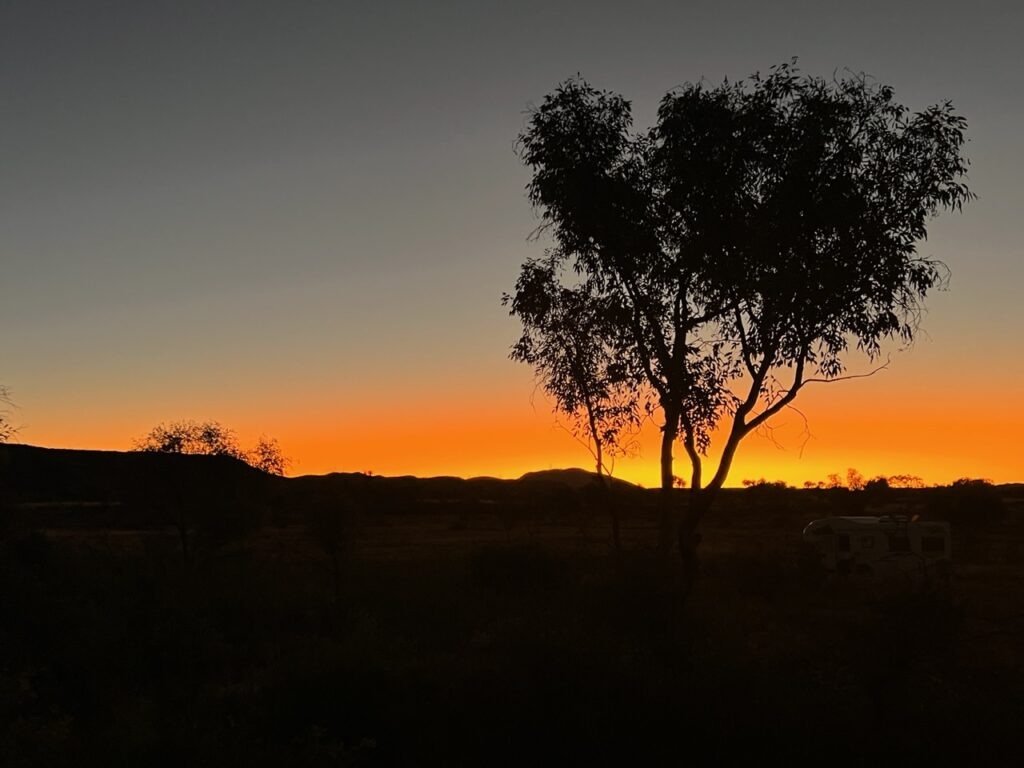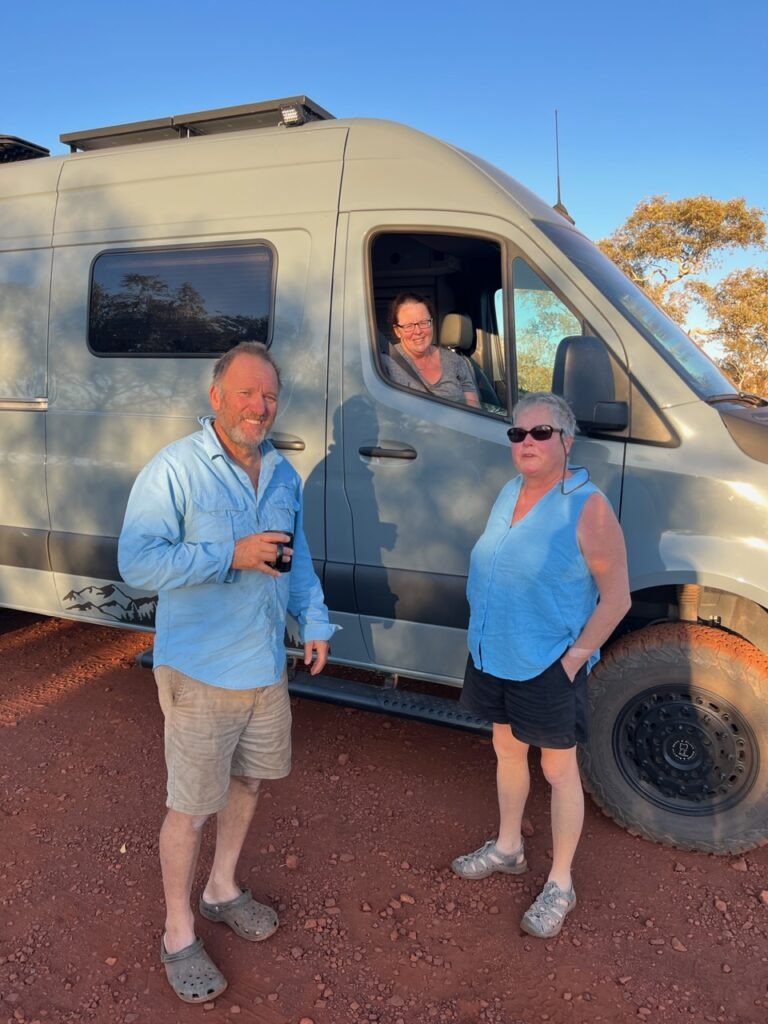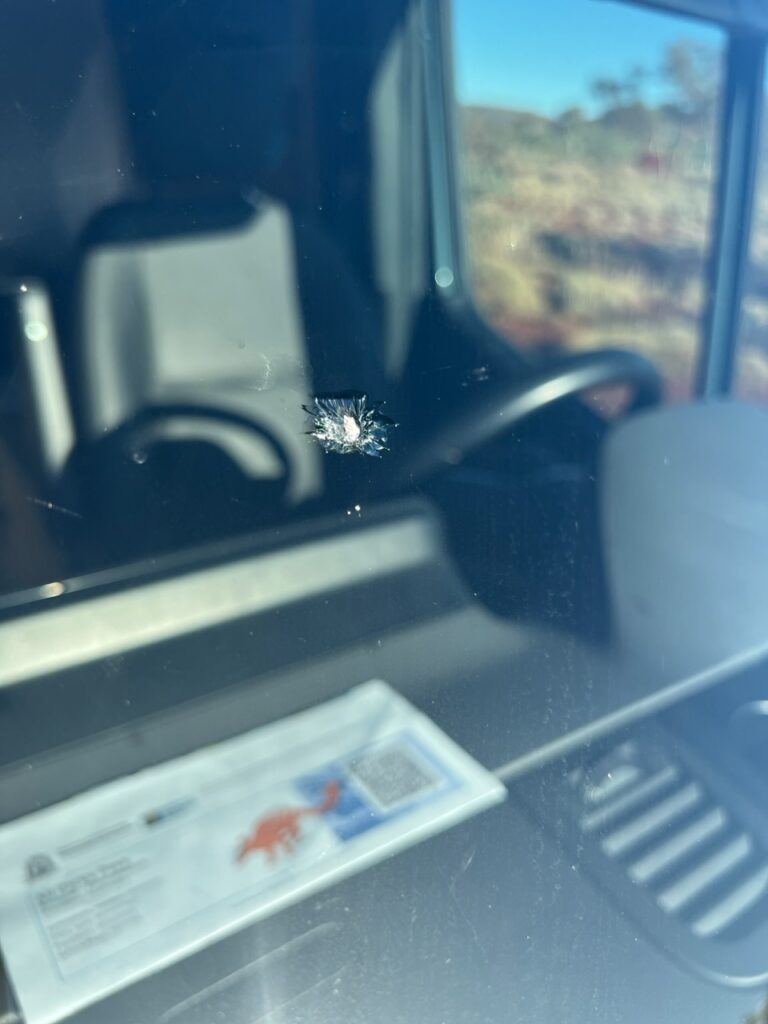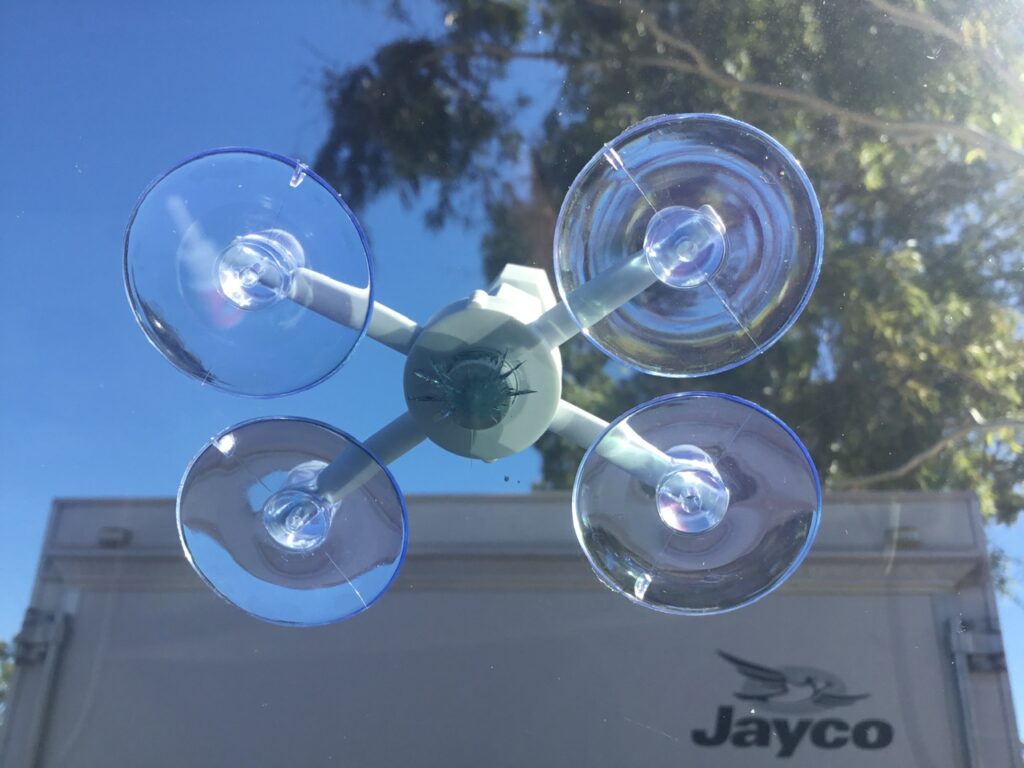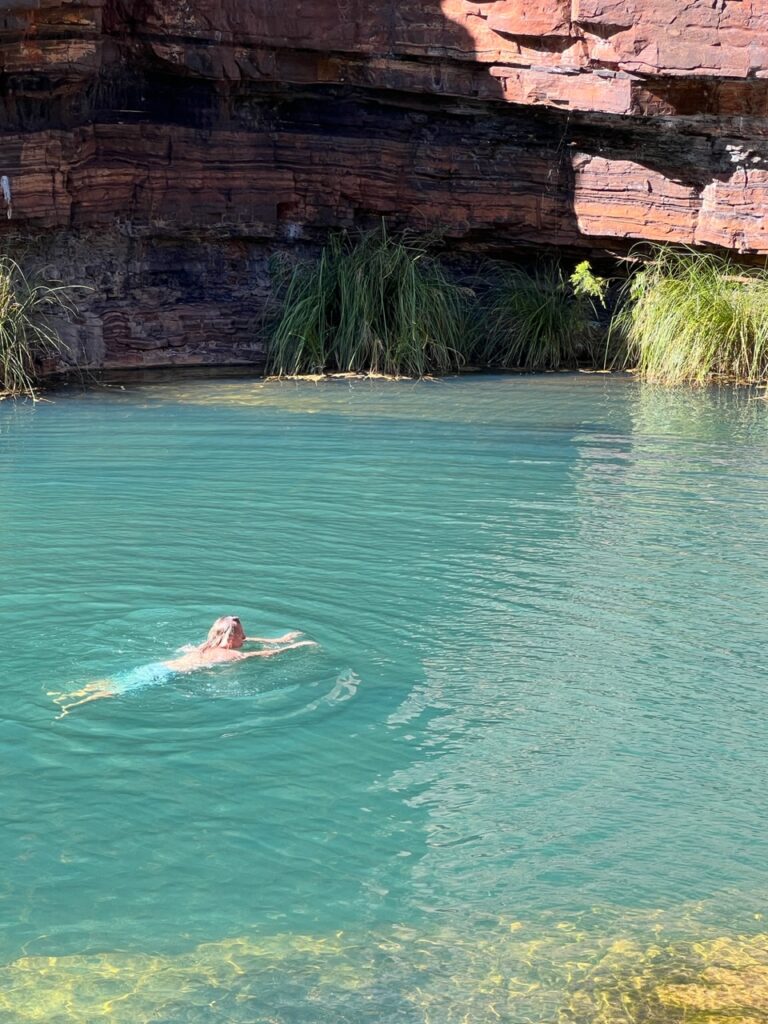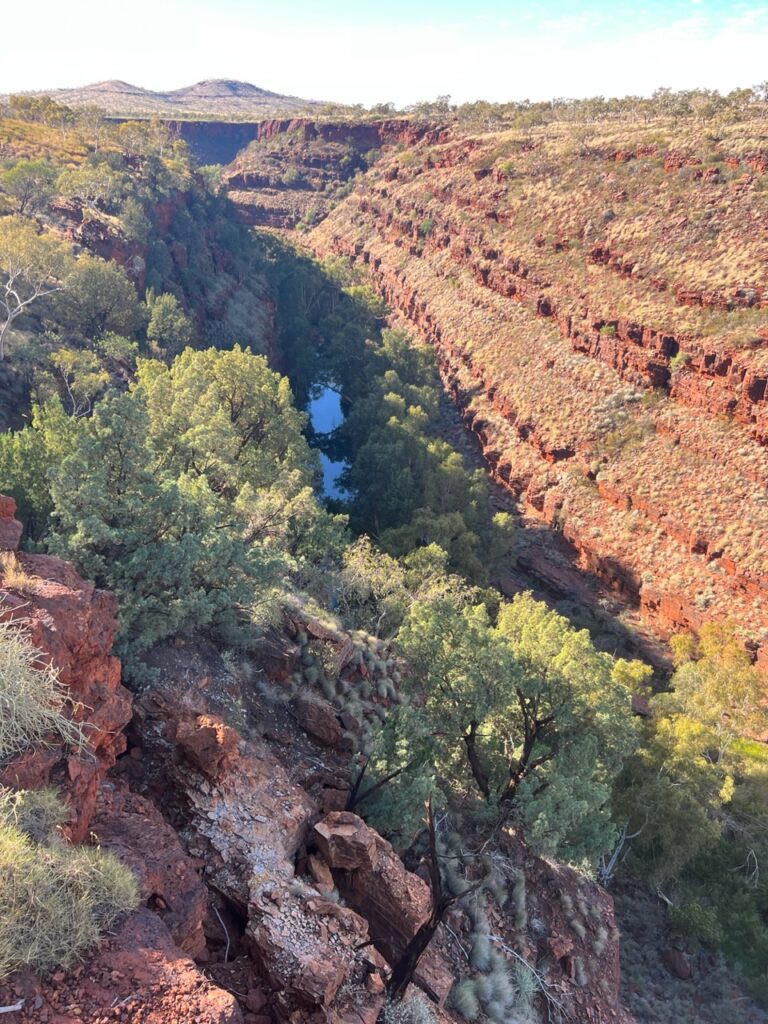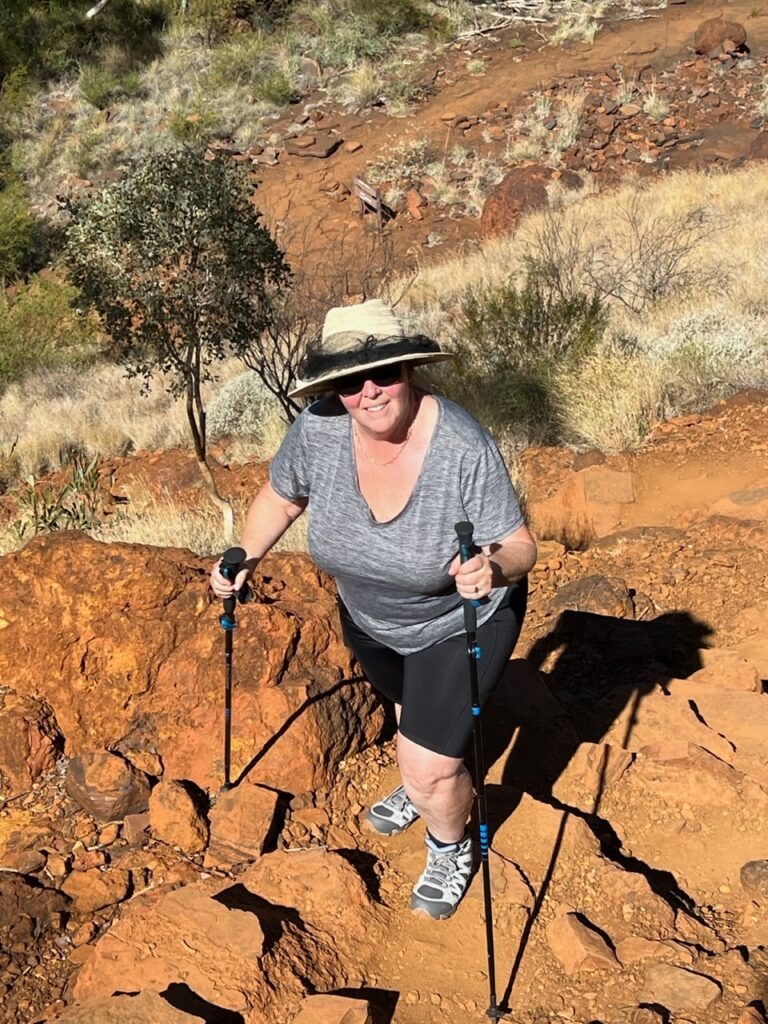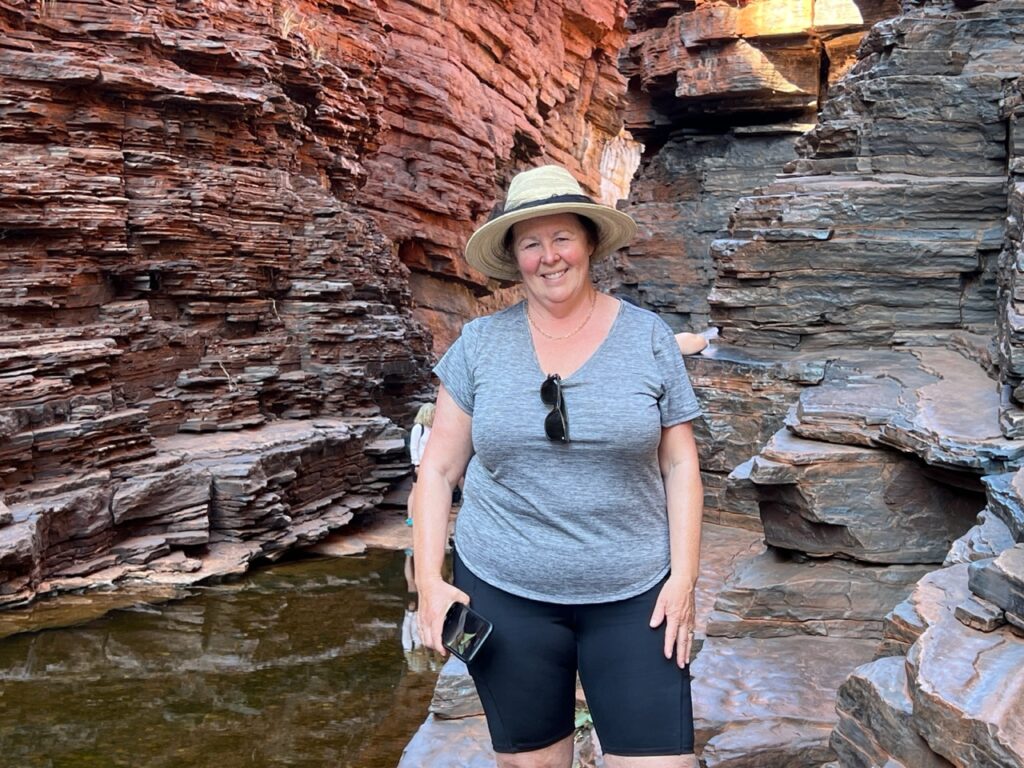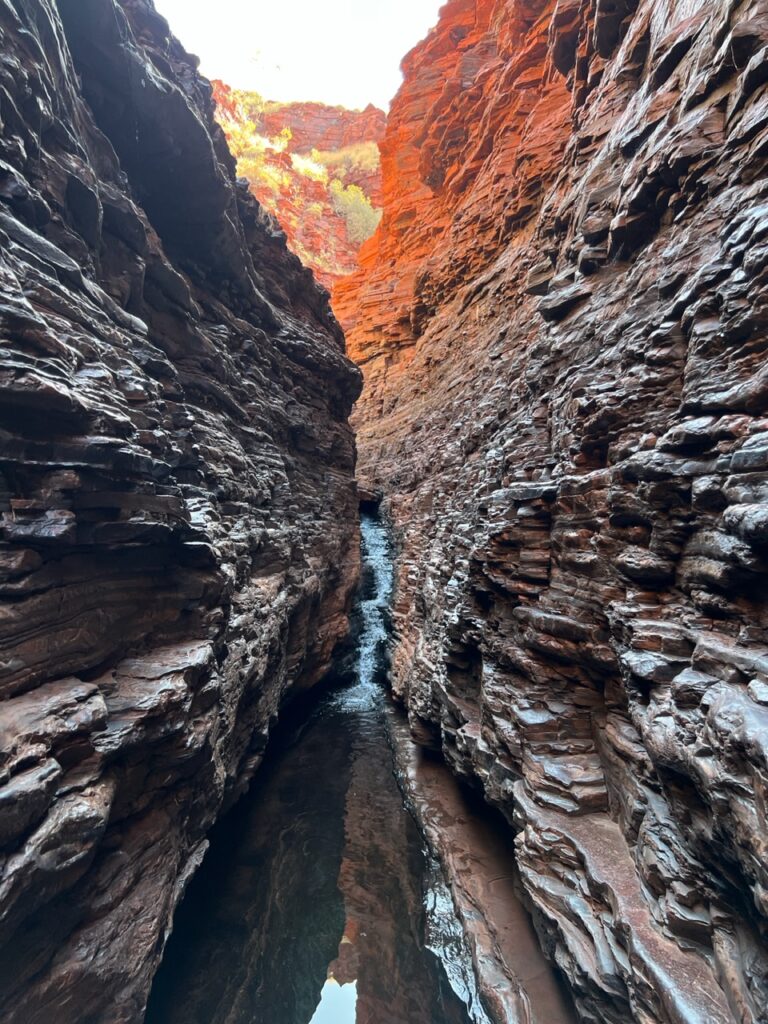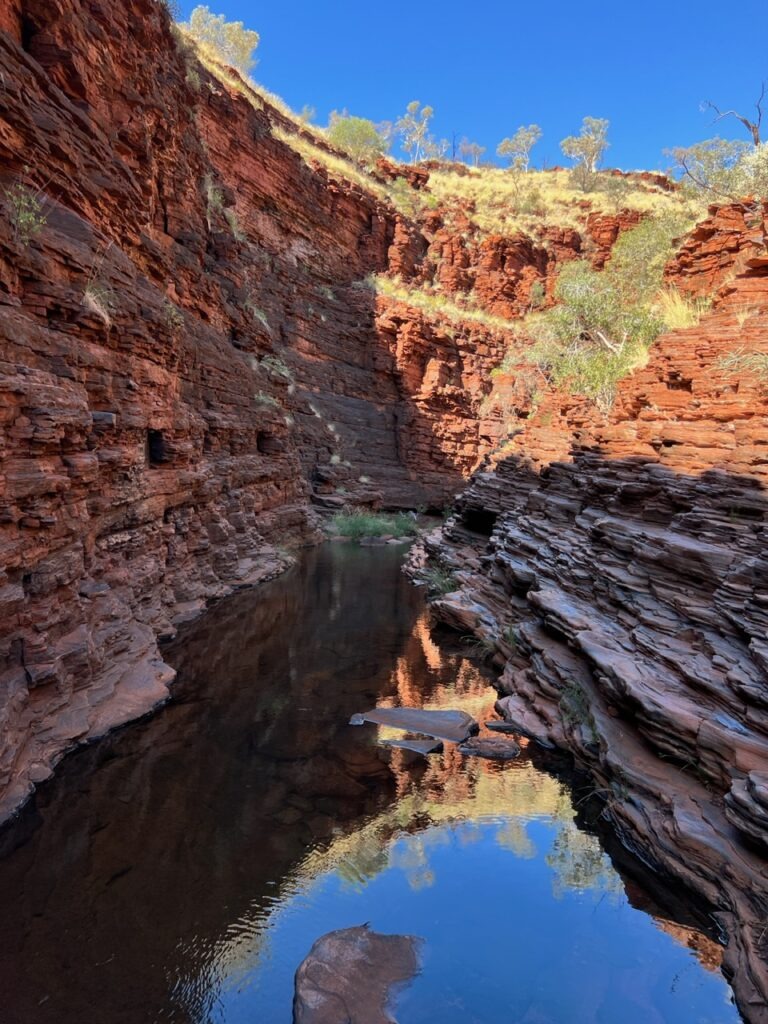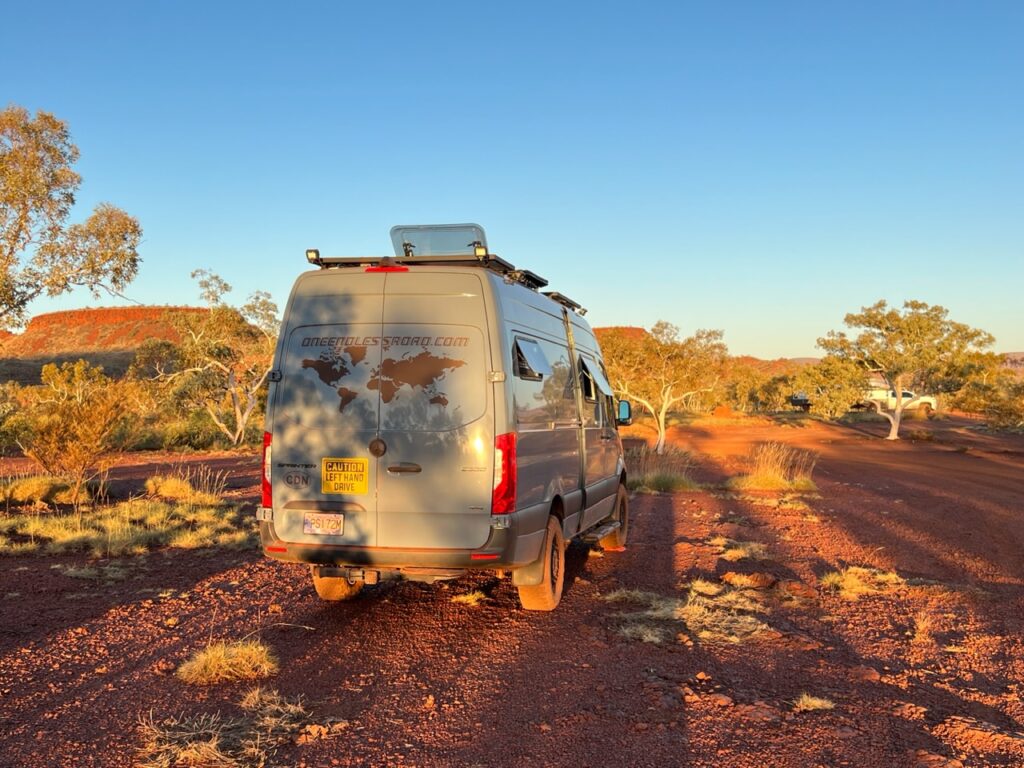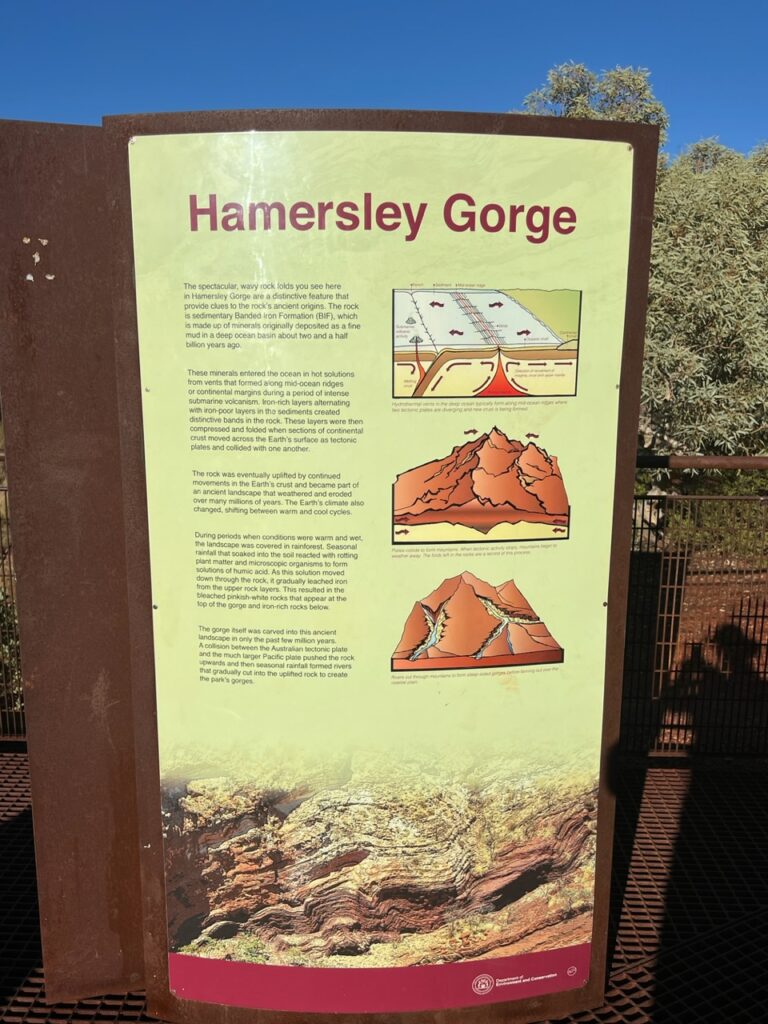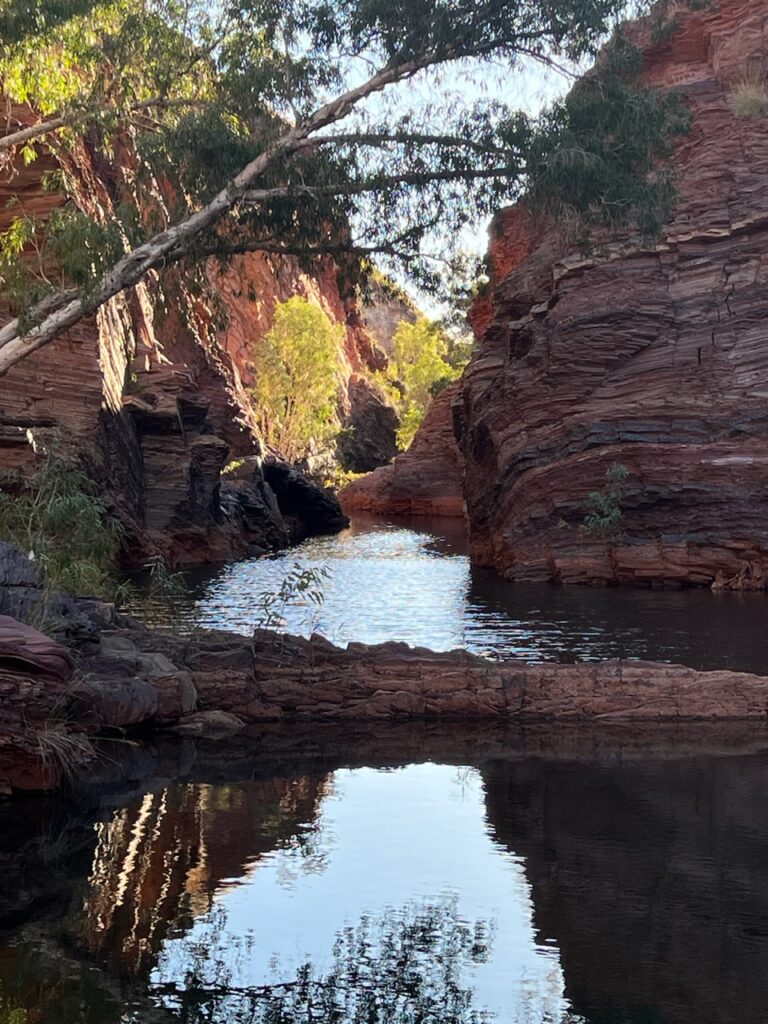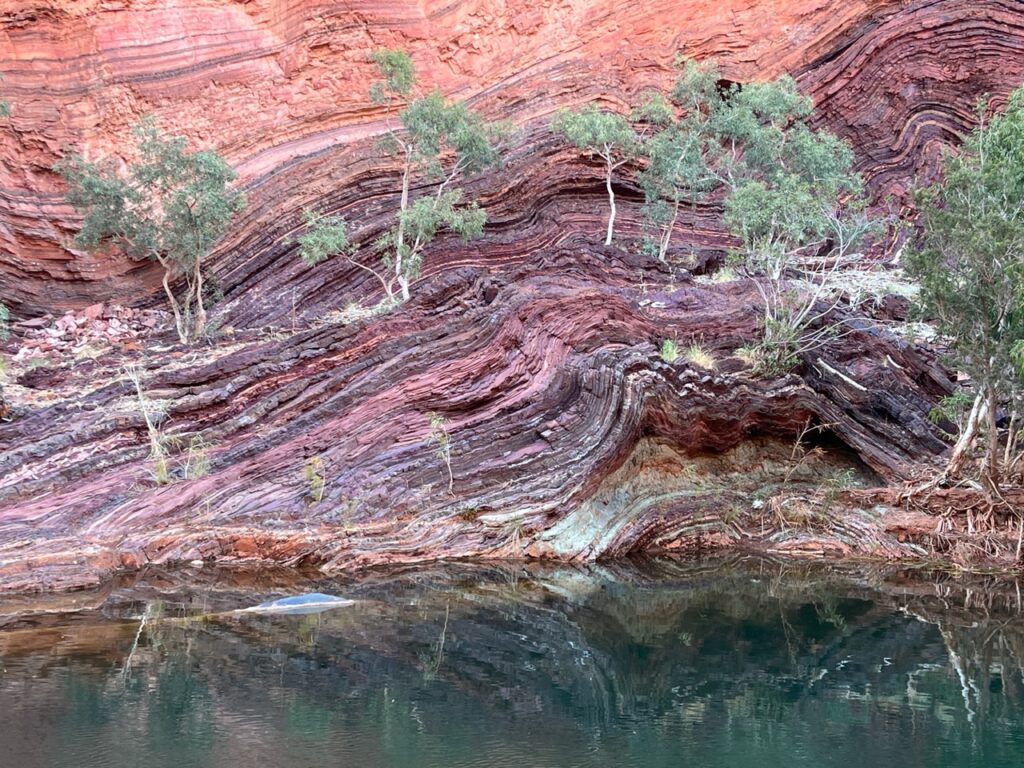 Undoubtedly the best national park we have seen so far, we felt Karijini was truly impressive. The problem now – how do you keep raising the bar ? While we might not be able to raise the bar any further as far as national parks go, we just caught wind of a rather outstanding award bestowed upon a certain beach I was raving about last month when we visited Esperance ( in WA's south west ) – Lucky Bay. Just named the most beautiful beach in the world. Can't beat that !