As readers can imagine, much time and research was put into picking this route, securing our passage, and getting all the pieces of the puzzle together just to get the vehicle to Savannah. While going to Australia via the US East coast was neither the shortest, nor most obvious route, it was the ONLY way to get an over-sized vehicle to Australia WITHOUT trans-shipping. By oversized I mean one that won't fit in a conventional 40ft hi cube container. Hence Savannah being our chosen departure port (it could have been Baltimore as the ship also stopped there). We have a couple of overlanders ( with future plans to ship to Australia ) following the shipping blogs so I'll be outlining the shipping process in more detail than most people would normally be interested in – bear with me on this one if you are in the latter group ( or just skip to the bottom ! ).

Driving towards Savannah, we kept a close eye on the progress of our ship coming from Europe, the "Talisman" ( hopefully the name is a good omen ). So far so good. At the time of the screen shot below it had left Southampton ( UK ), it's last European port call. Ships are seldom delayed on the open seas but port hold ups are the norm these days. It stops only in Baltimore before Savannah and then has only two stops before Melbourne. The code "NO" means it is a Norwegian ship. I'm always amazed how many ships there are on the ocean at any one time.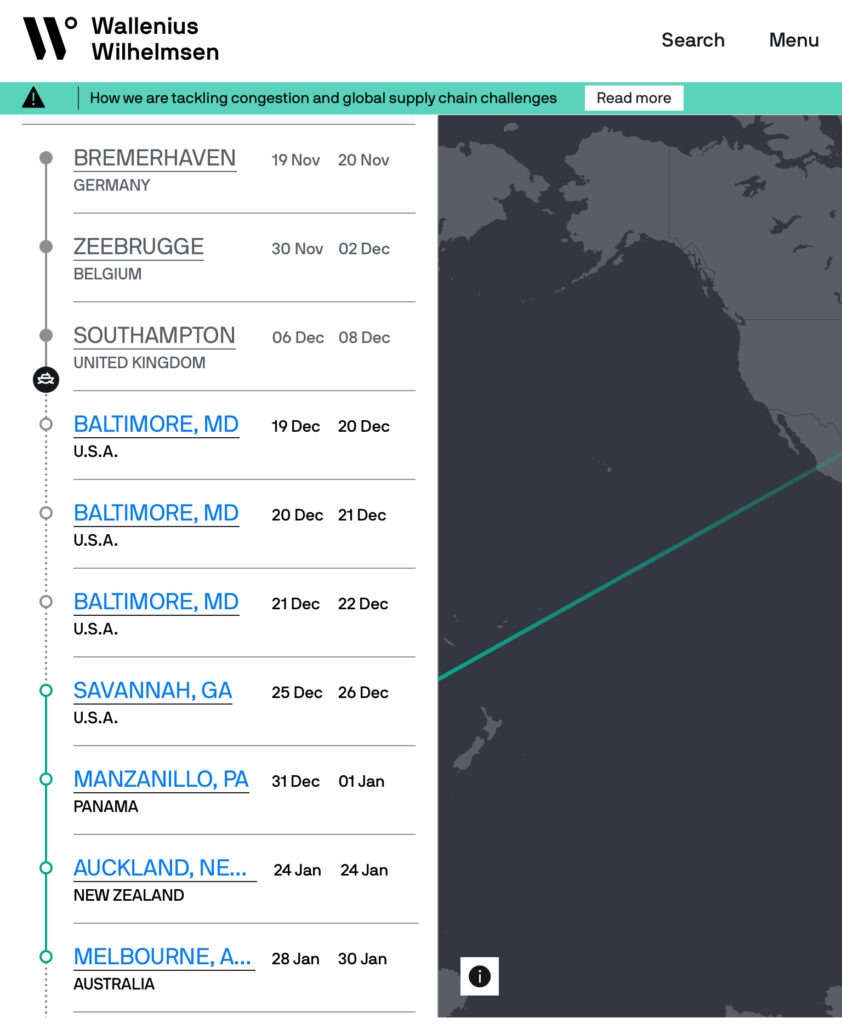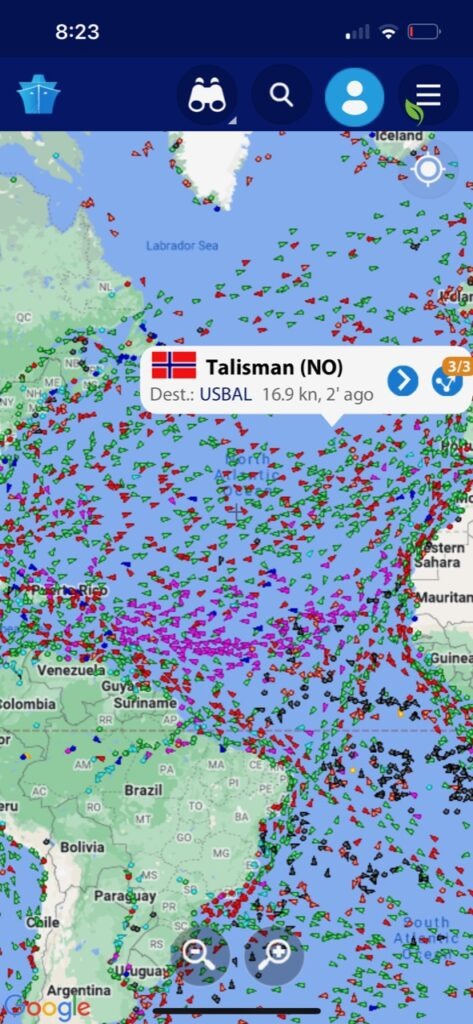 Having enjoyed exploring the sights of Savannah, there was now much work to do preparing the van for shipment. The next series of pictures show how we spent that time.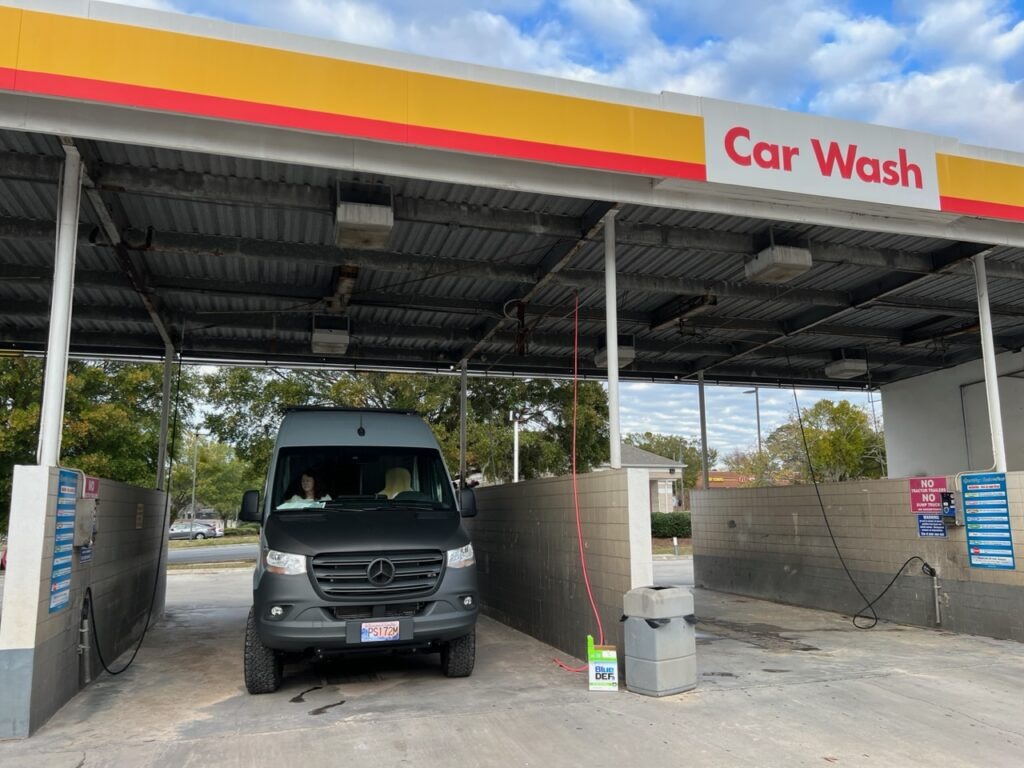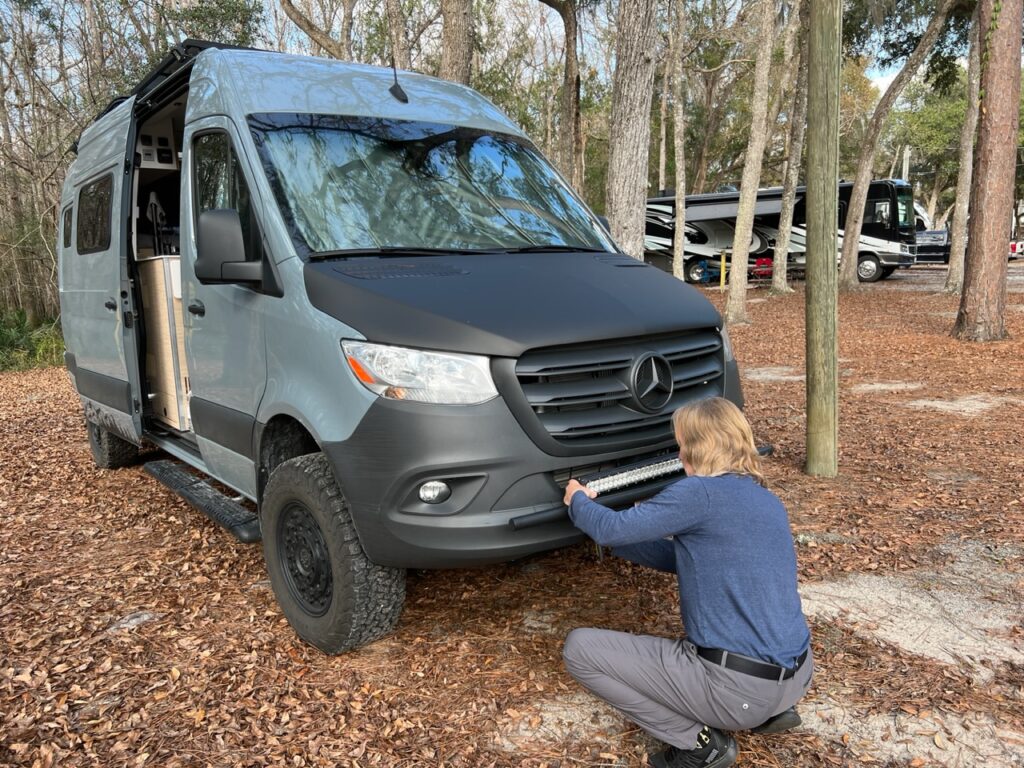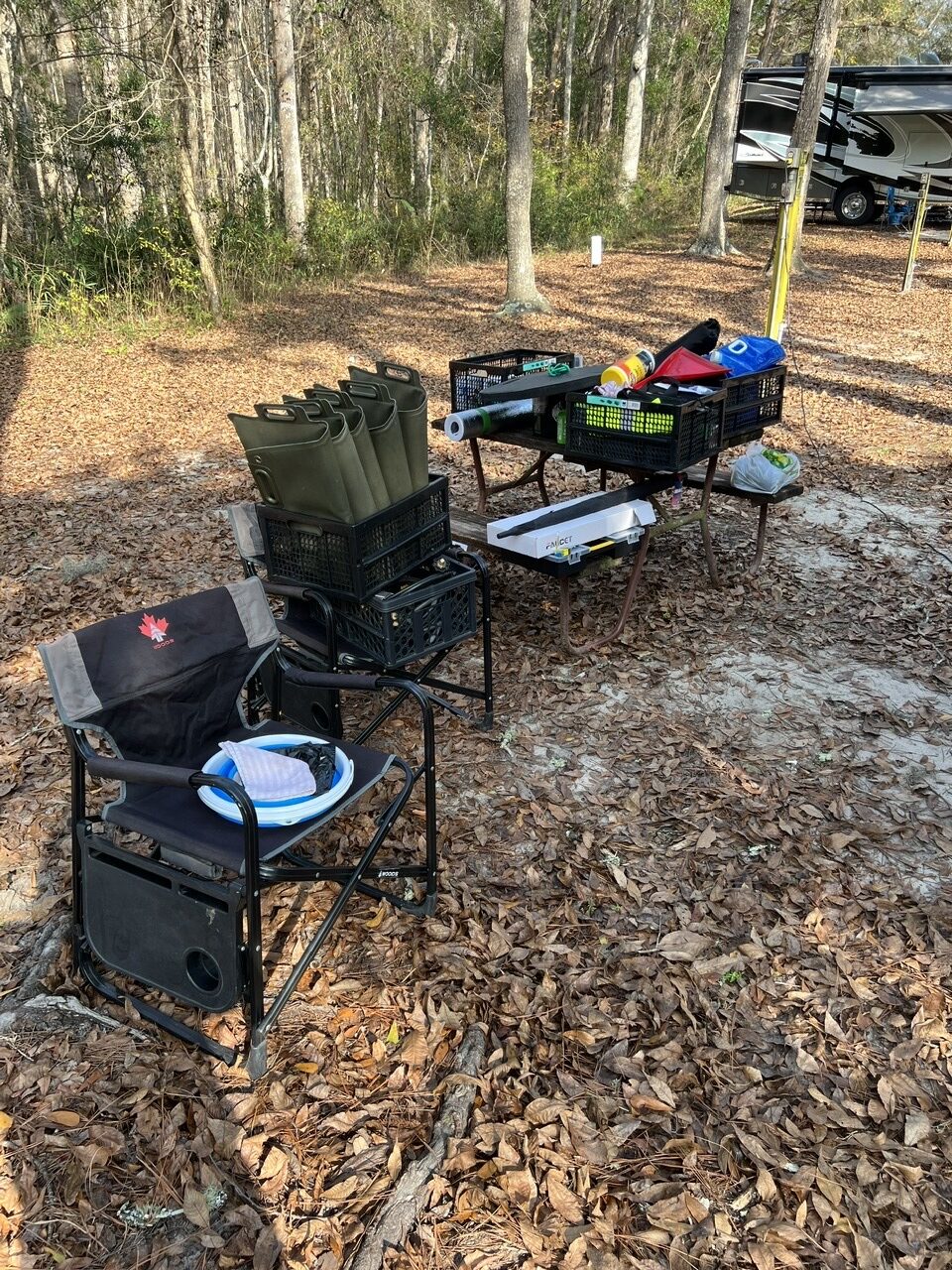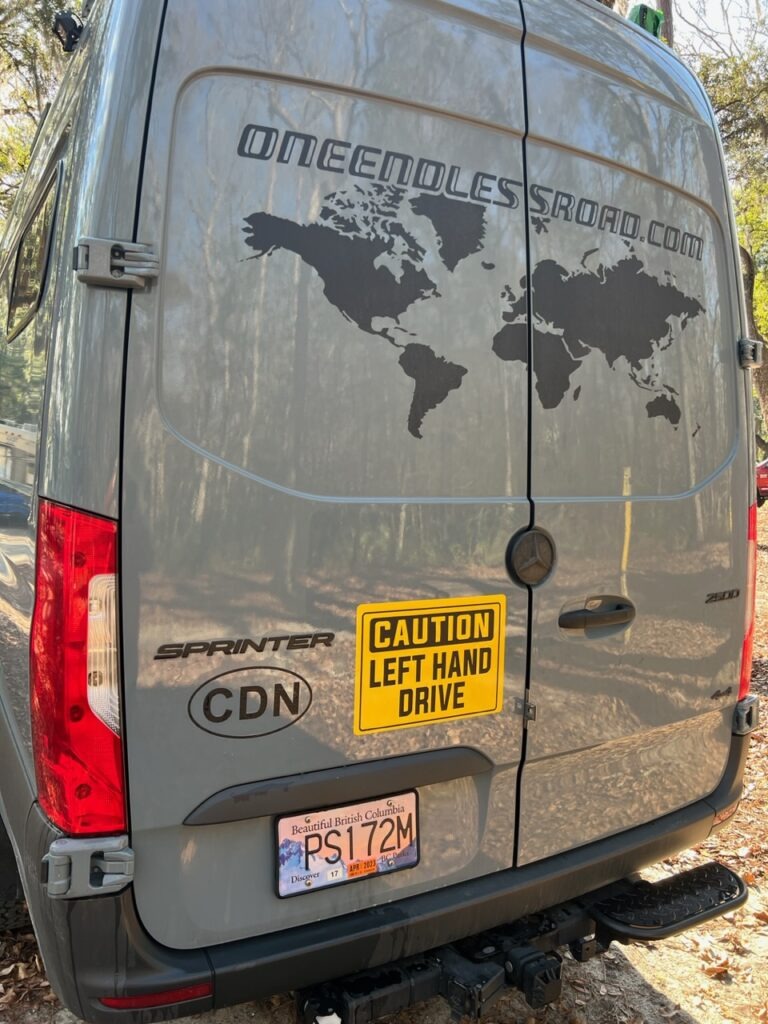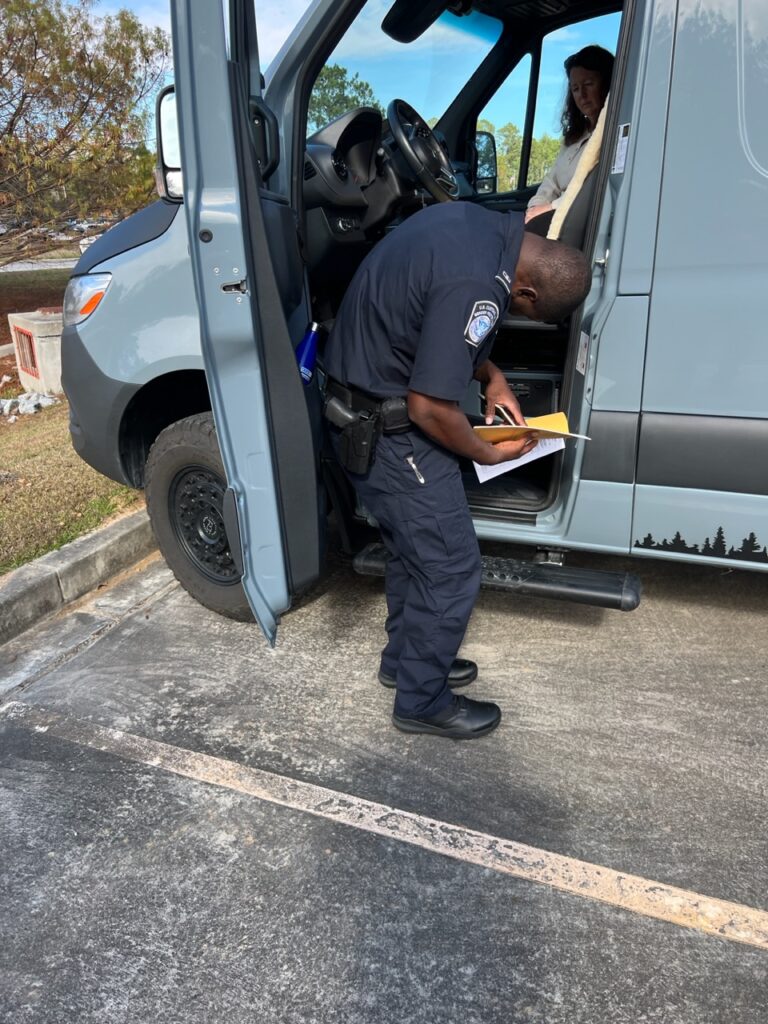 Once in Savannah contact was made with the local representative of our shipping agent and, just like in Buenos Aires, a port delivery date and time were firmed up. As in Argentina, we had to deliver the vehicle well before the ship arrived and have a "port escort" arranged. Access to US ports is, as one might expect, VERY tightly controlled. Shipping insurance was also arranged, it costing almost as much for our van to be a month on the ocean as it does for it to sit for a year in our driveway – and with a whole bunch of coverage exclusions !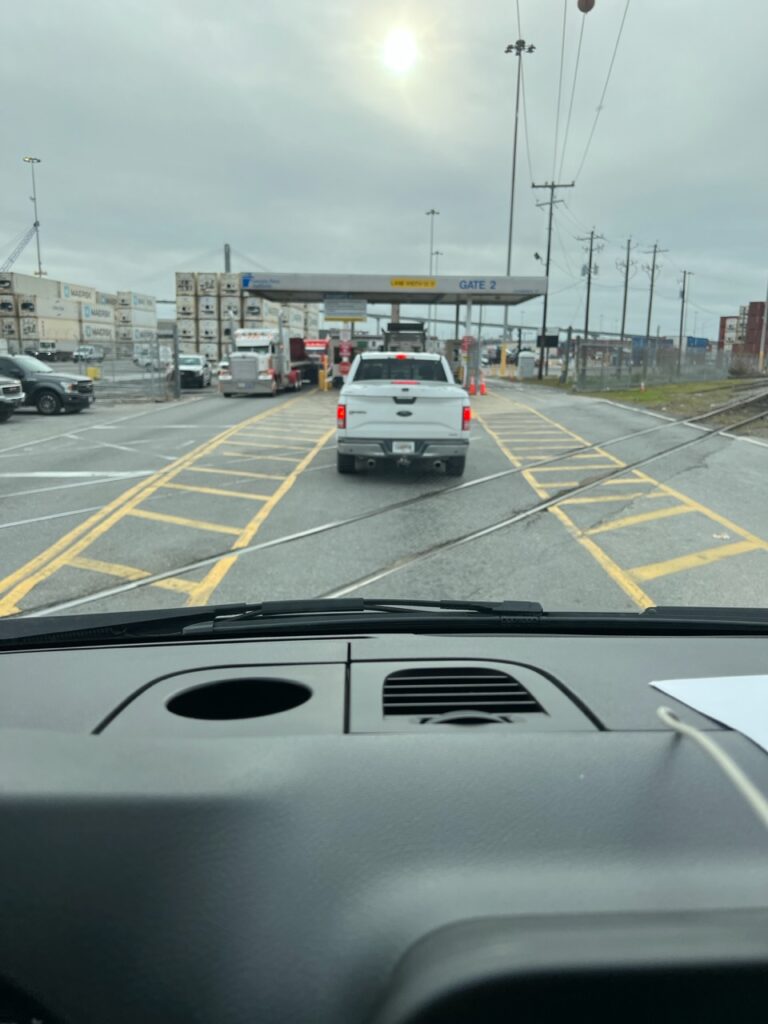 Interestingly it costs exactly the same to ship the vehicle to Melbourne, Sydney, or Brisbane. We chose Melbourne simply because it was the first stop in Australia and closest city to Tasmania, the state we hope to explore first. Crazy to think that, after 33 days on a ship across the Pacific the very next thing we plan to do in Australia is…….put it on yet another ship !! Victoria state also seemed to be one of the easier states to insure our vehicle.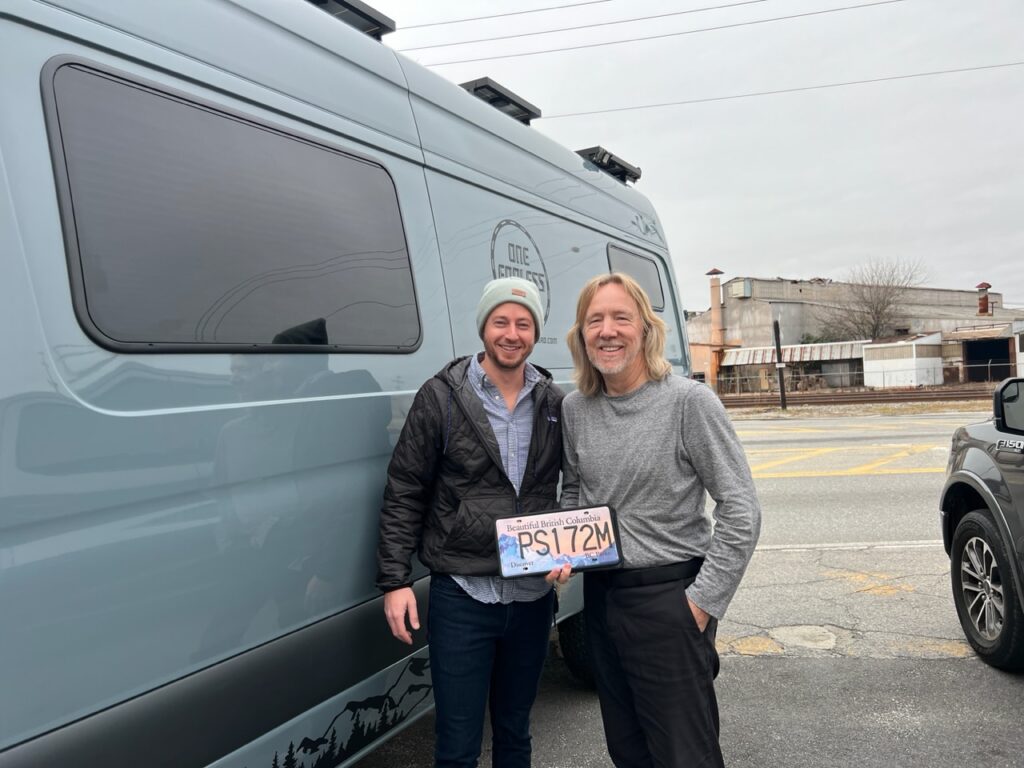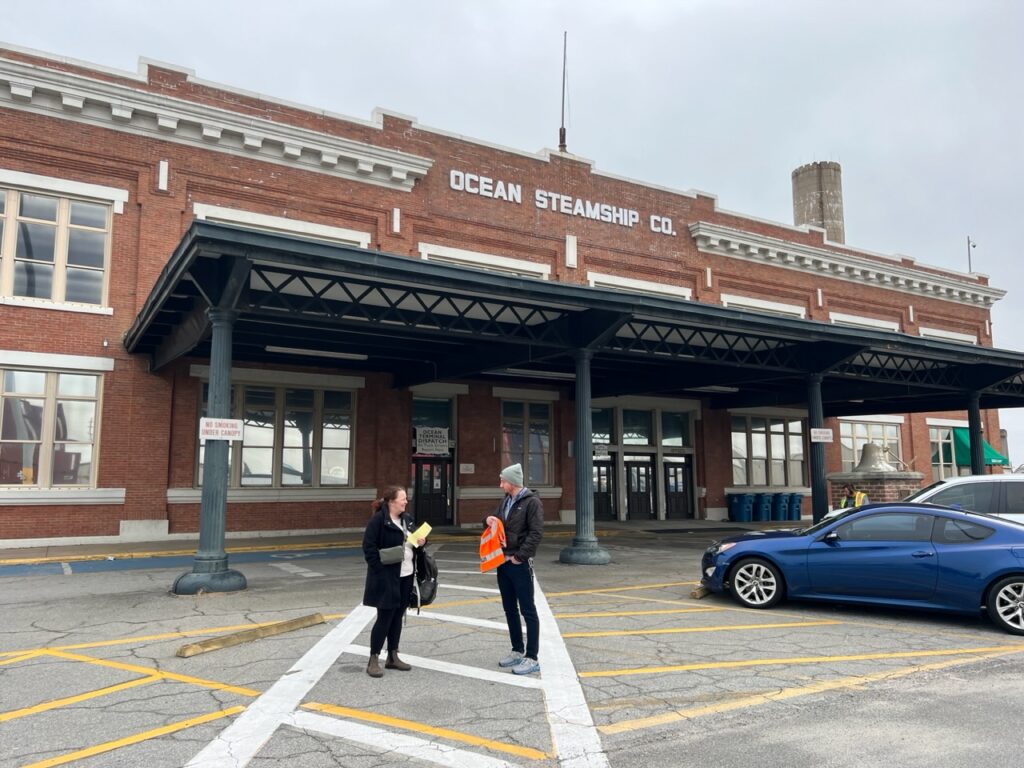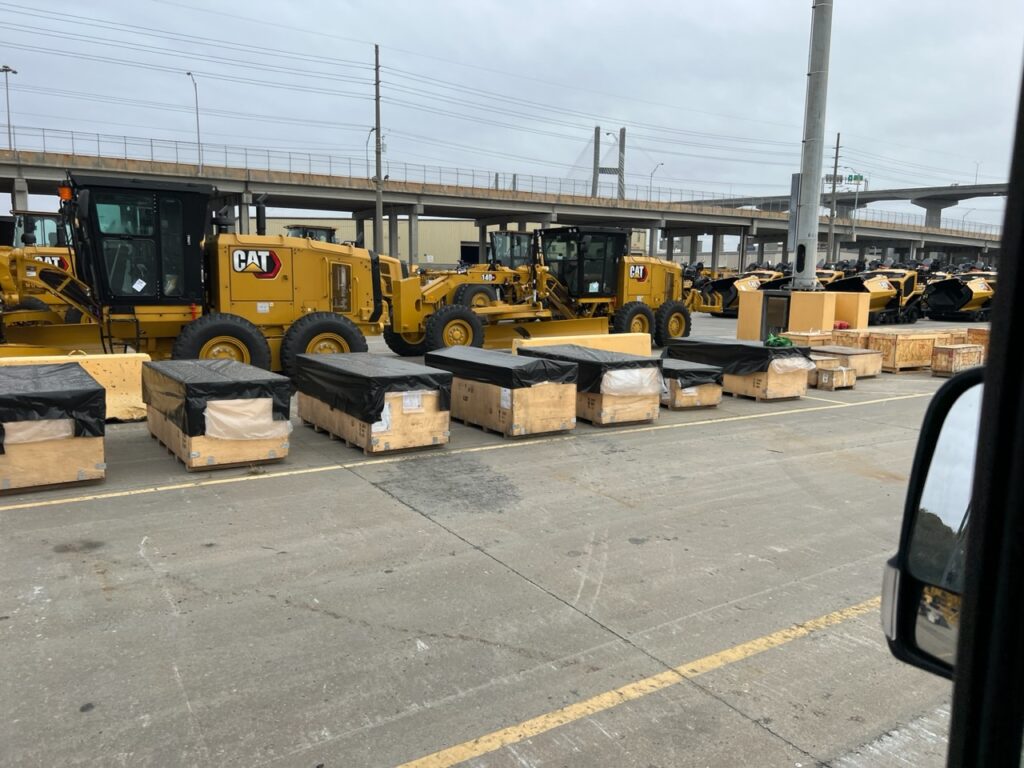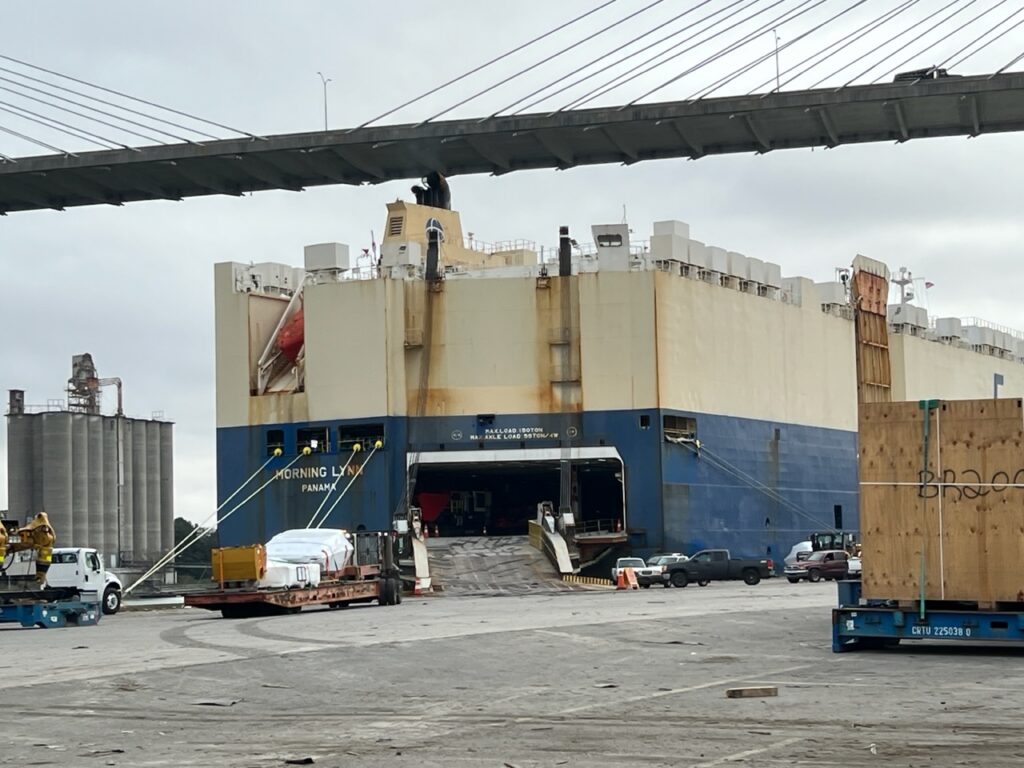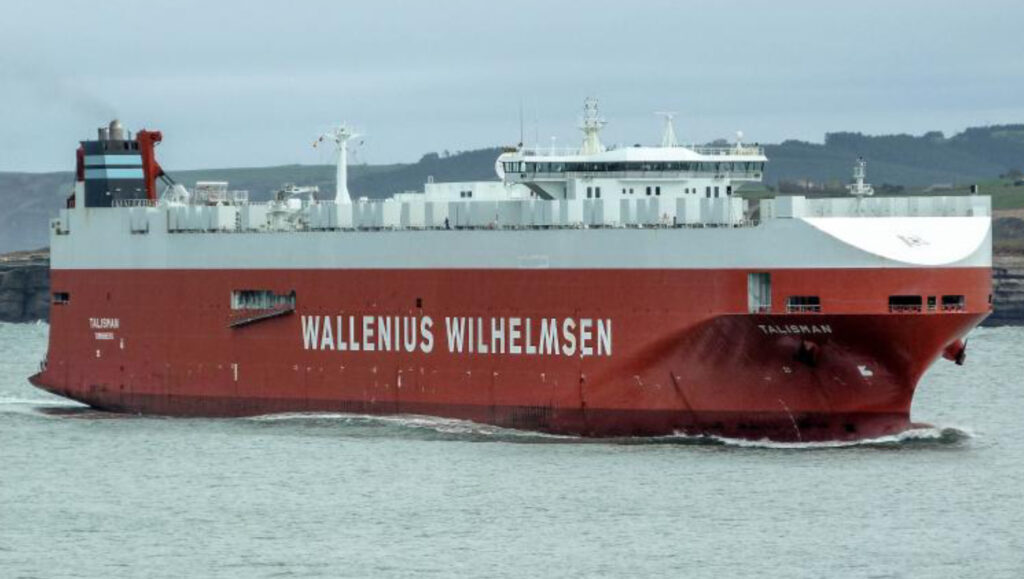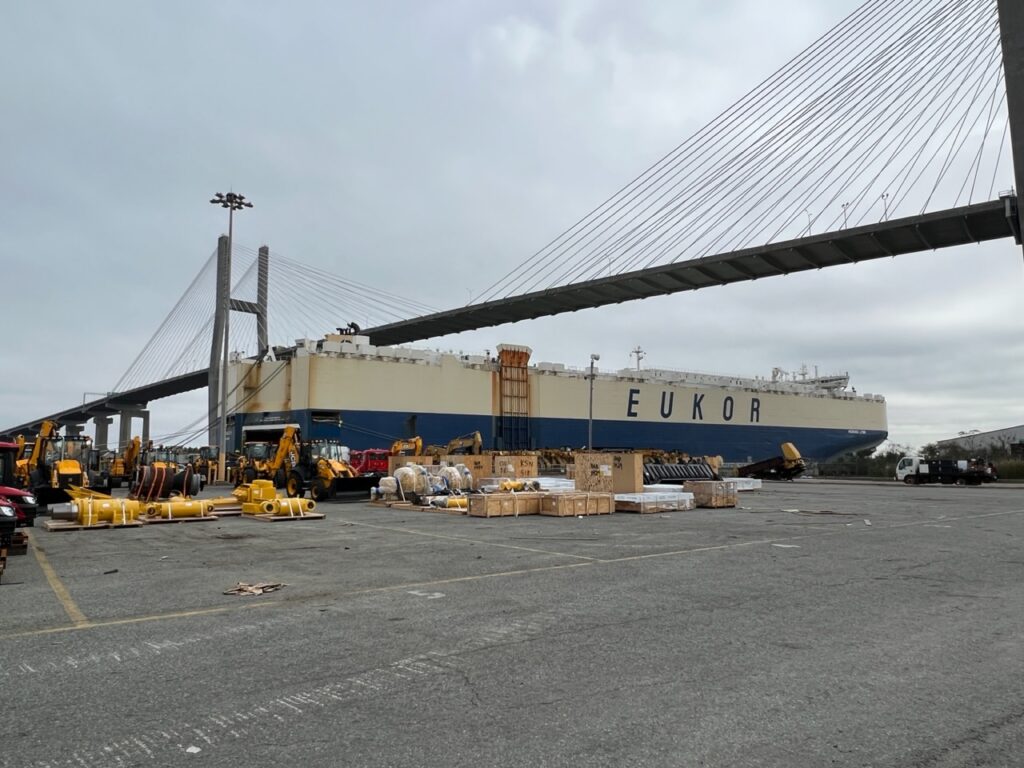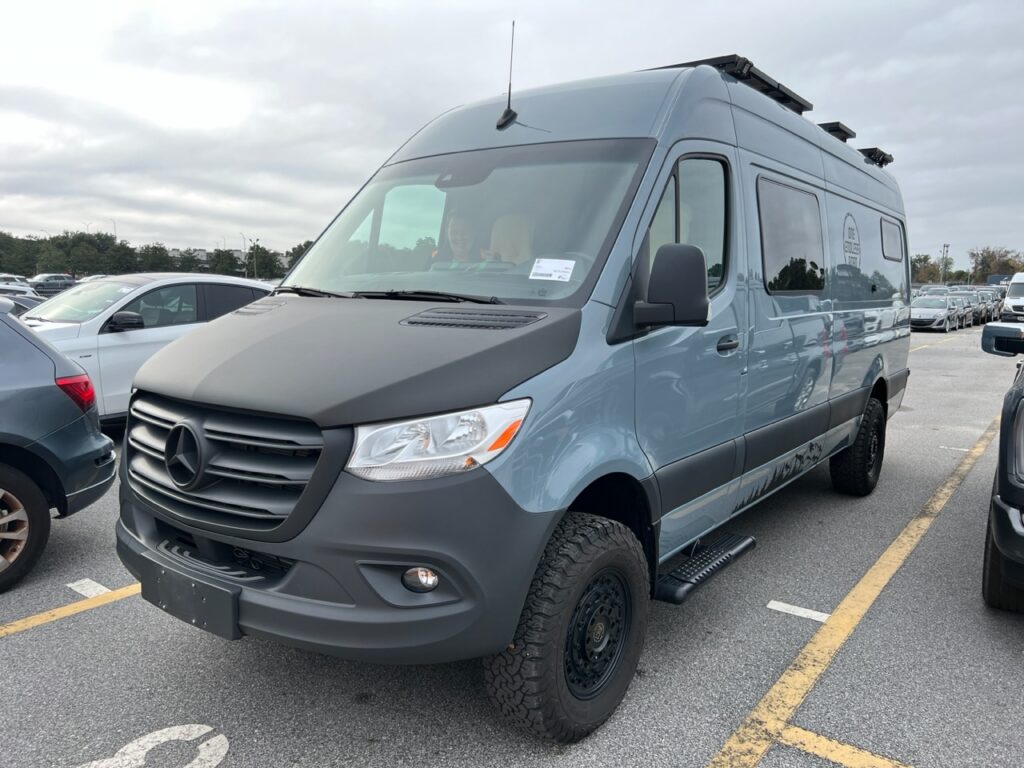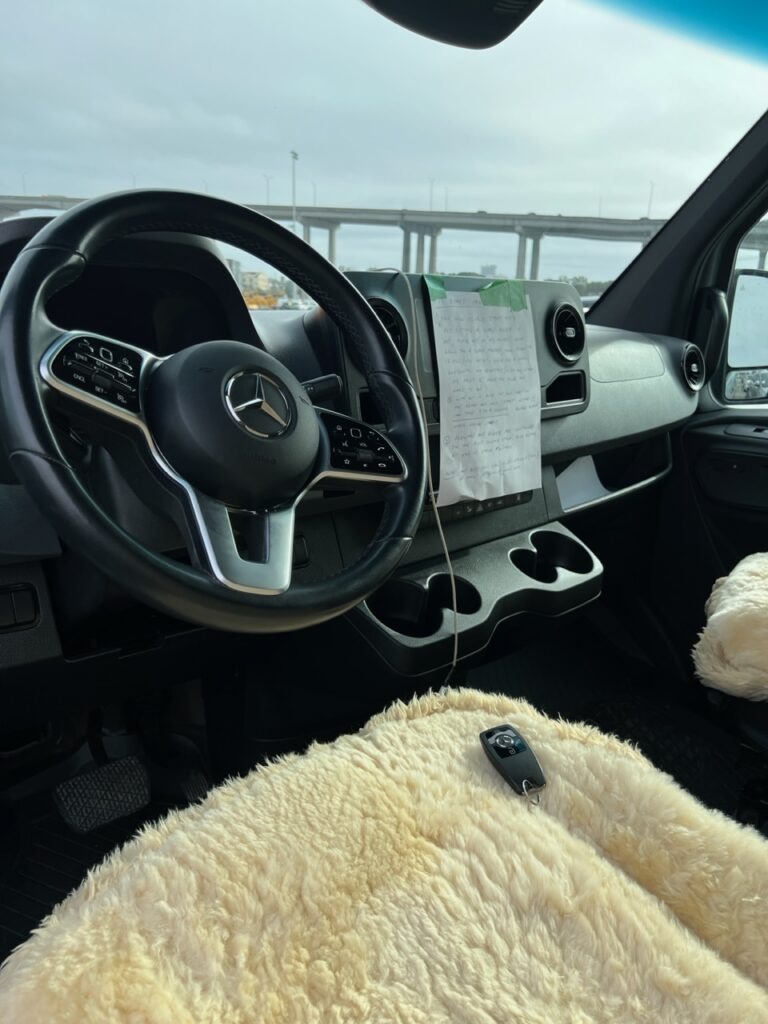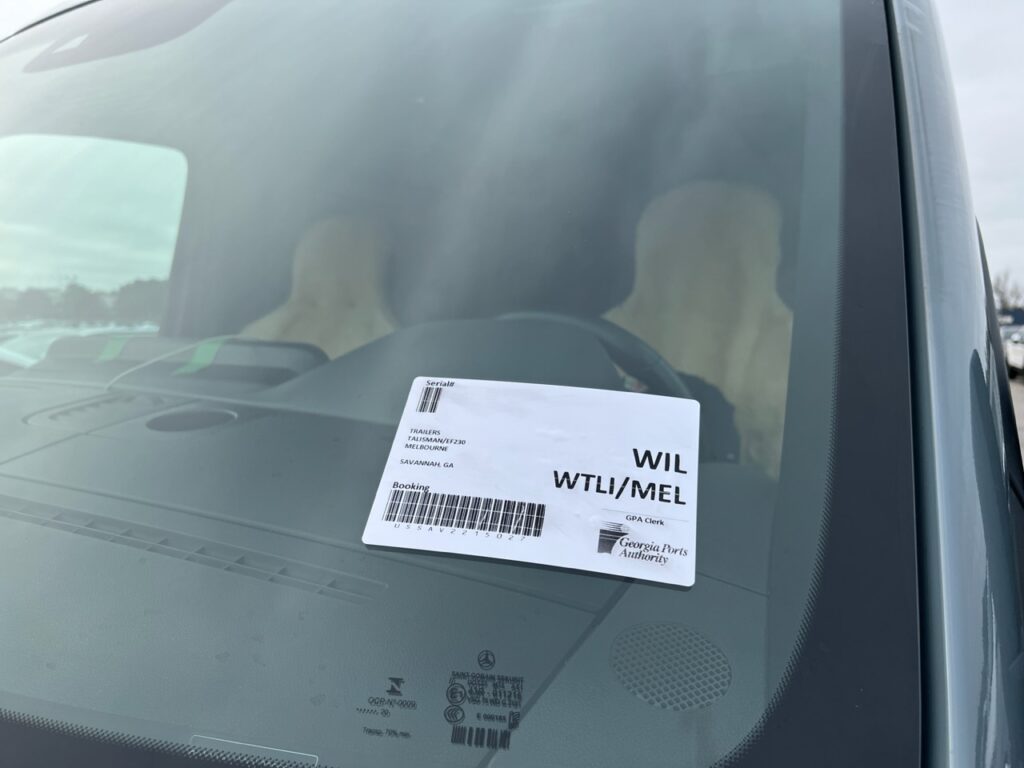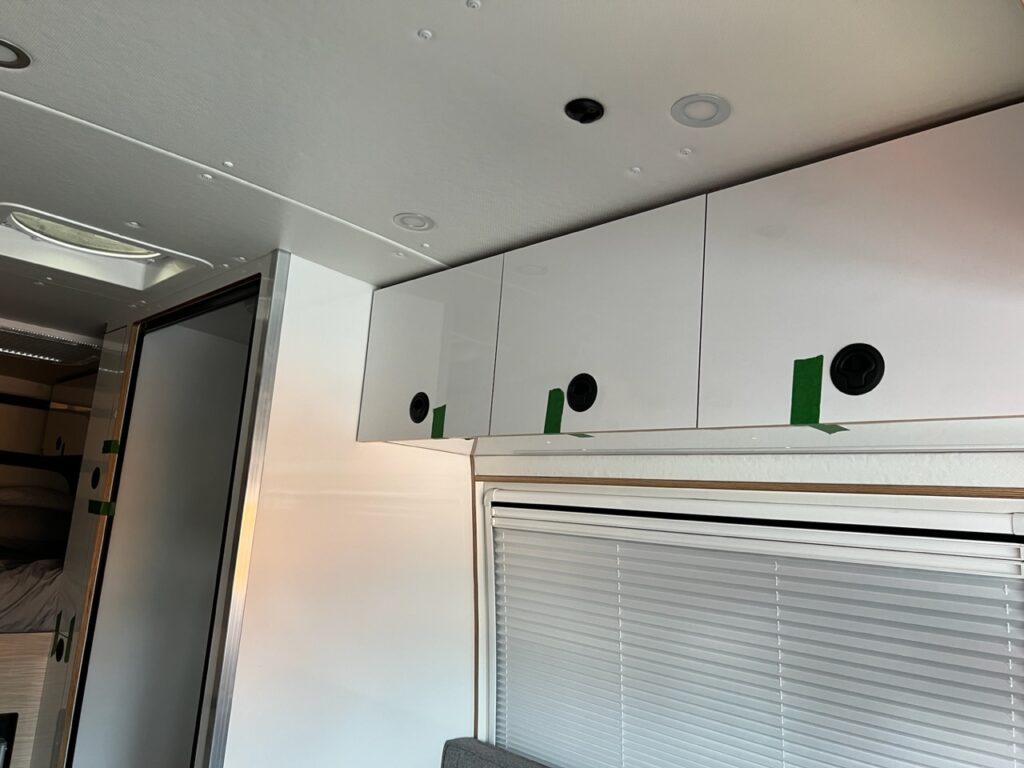 We'd both confess to a sense of sudden detachment ( and more than mild concern ) leaving our precious rig sitting on a distant port, with ( like all others ) doors unlocked and keys on the seat, especially after our last shipping experience – let's hope the Savannah port security is good. Between us leaving the van at the port and the Talisman arriving to take it away, just one process remained – fumigation. The shipping line contracts a local company to fumigate EVERYTHING on the dock that is heading to Australia. It's designed to kill any bugs/pests on/in the vehicles. They take all vehicles to a separate area, create a plastic "tent" around them and then pump in "Profume" ( sulfuryl fluoride ) as dictated by the Australian BioSecurity folks. We are assured the smell will be gone by the time we get the vehicle back and it won't harm us 🤞. While the vehicle had not been fumigated when we left. Savannah, I asked the fumigation company to send me some pics when they did it ( I was curious as to what it was like ) – they kindly obliged and I got these images just before I uploaded this blog.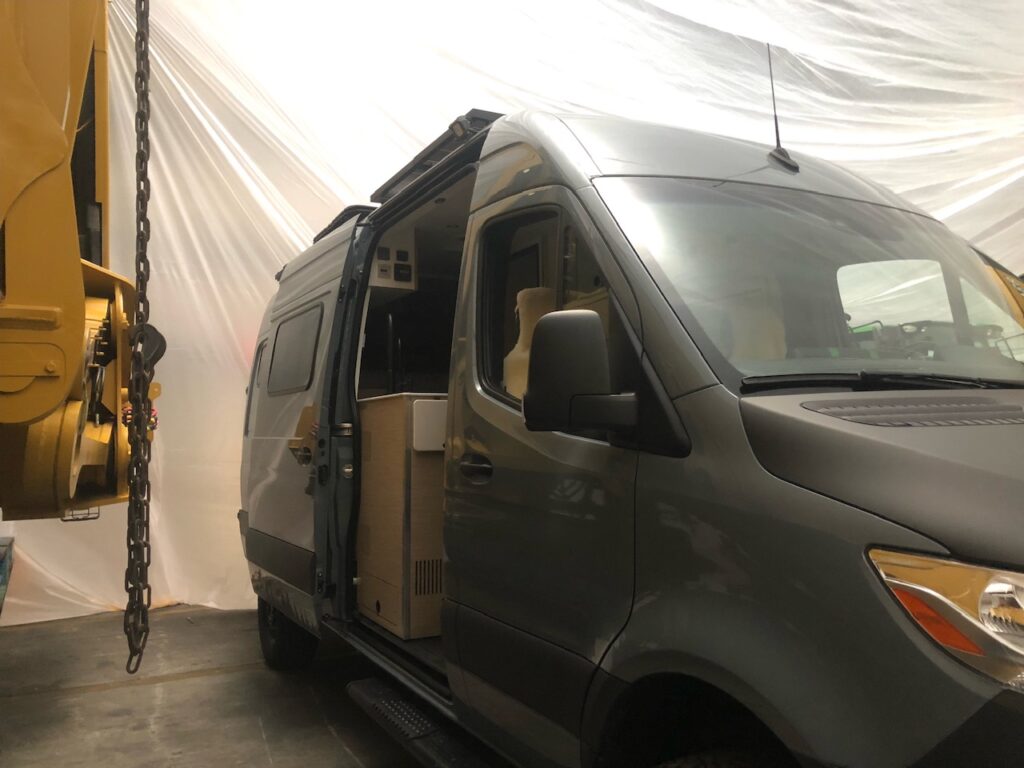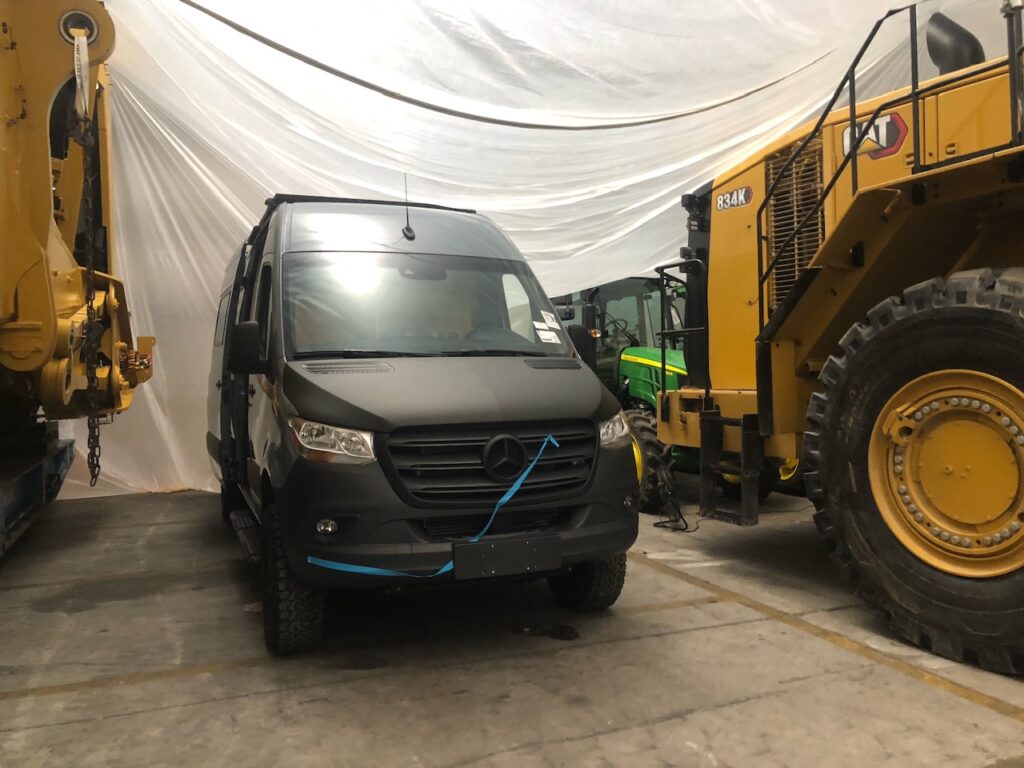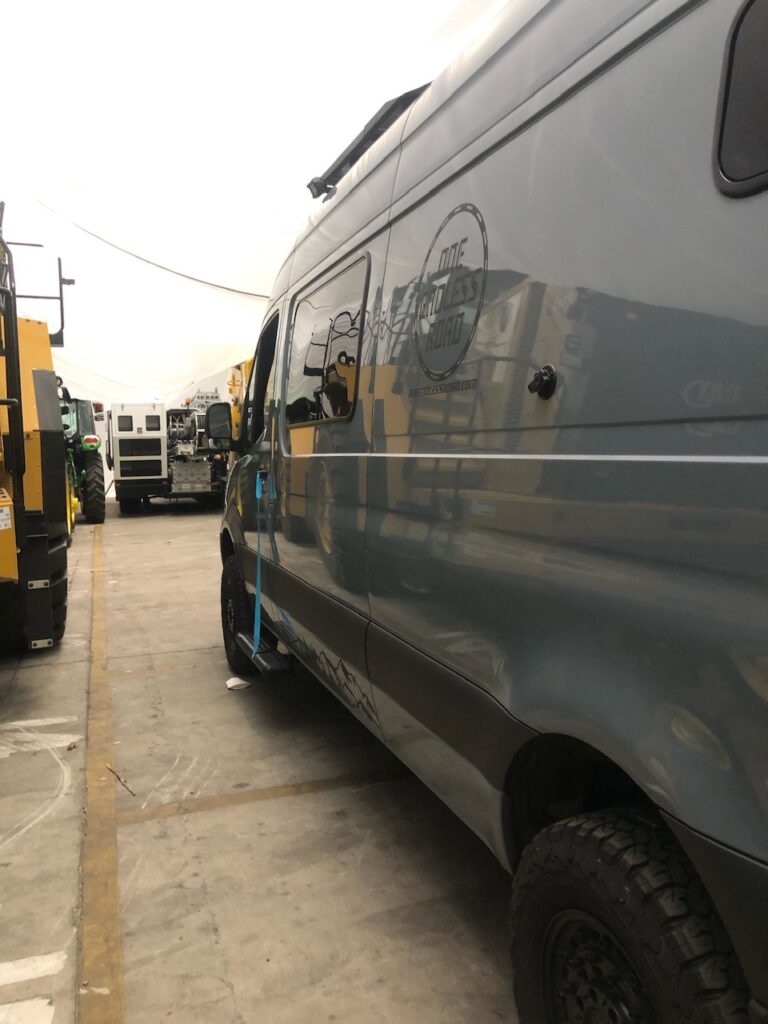 With the van now out of our hands all that remained was to arrange flights back to Kelowna which was straightforward. No real flight "deals" were available out of Savannah ( it's so small ) so we took an easy one-way car rental to nearby Atlanta, spent a night relaxing in a hotel there and flew home via Calgary the next day. It took less than 5 hours to do in the air what had taken almost 9 days by road !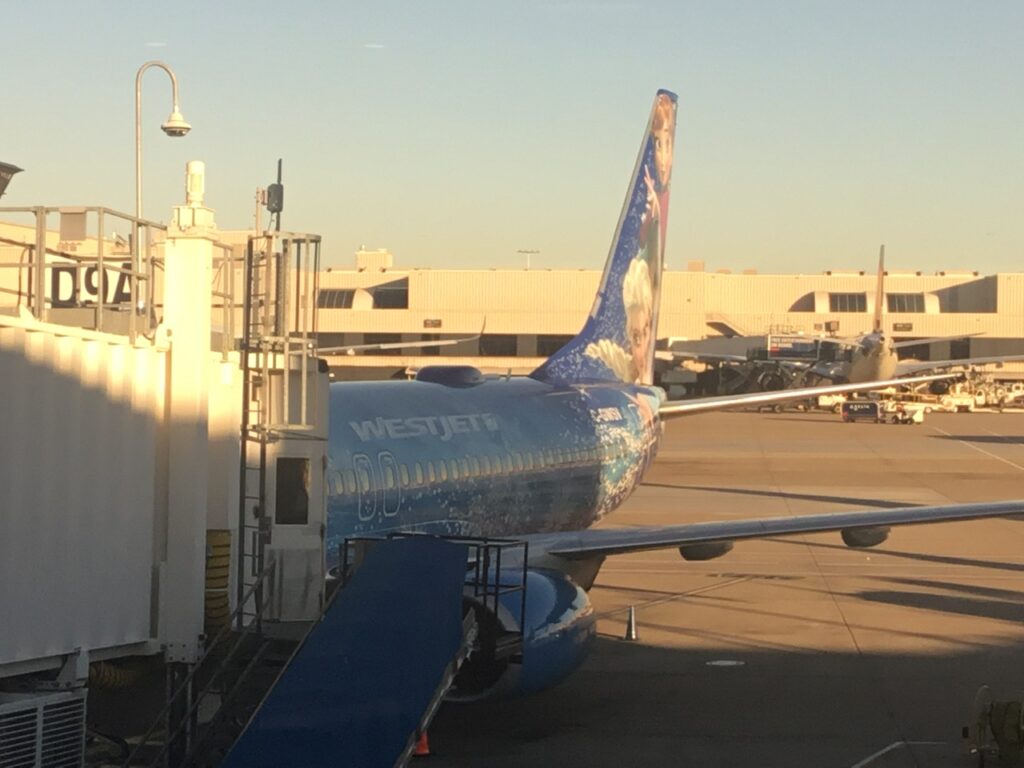 So, what next ? Well, for now we can only wait, hope the "Talisman" arrives in Savannah on time, the ship picks up our cargo and successfully delivers it to us in Melbourne by the end of January. Wish us luck ! I may get time to do an update or two in the coming weeks but if not I will start up the blog again in early January once we fly to Australia.

In the meantime both Lois and I hope you all had a wonderful festive season and that the New Year brings you all much joy, good health, and time with your loved ones. Thanks especially to so many of you who have shared your comments along the way. We love hearing from you all so keep them coming in 2023 !
Post Script: The Talisman did indeed arrive on time ( Christmas Day ) and left as scheduled ( December 27 ). On the morning of December 28 we received word that our van was loaded successfully, so it's on its way. No turning back now !