Funny how we'd no sooner done a one-off blogpost on van living and a Sprinter van review ( just last week ) than we met up with fellow travellers who are themselves about to trade their camper trailer in for a new Sprinter – needless to say all that information proved quite timely ! More on that later.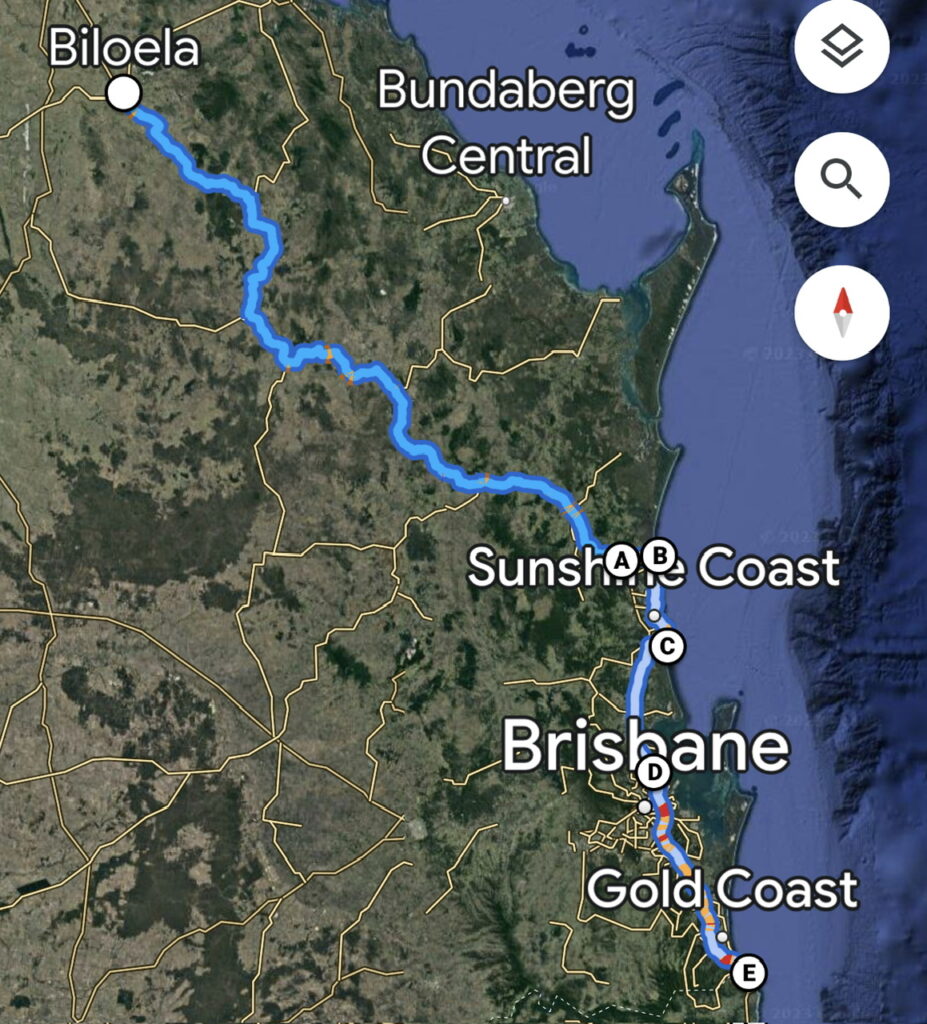 Alas, back to where we left off on our last travel blog – leaving Biloela we'd come in to the coastal part of South East Queensland after some less than exhilarating drive time further west and were very happy to see the scenery change up and feel those beautiful coastal breezes again, the days further west having started to become uncomfortably hot. Great to be back in the Sunshine Coast area and after a few days in the north end ( Noosa and Cooroy ) swung down to Dicky Beach to spend the rest of the week with my brother, Tim, and his family. Bit of a bonus there since two of his three kids (and their own small children) were visiting so got to enjoy spending time with them all. The beauty of visiting with your own accommodation is you can be there but also be out of the way ! Just to be more or less stationary again for a bit was certainly nice after the long distances we'd driven in the past month.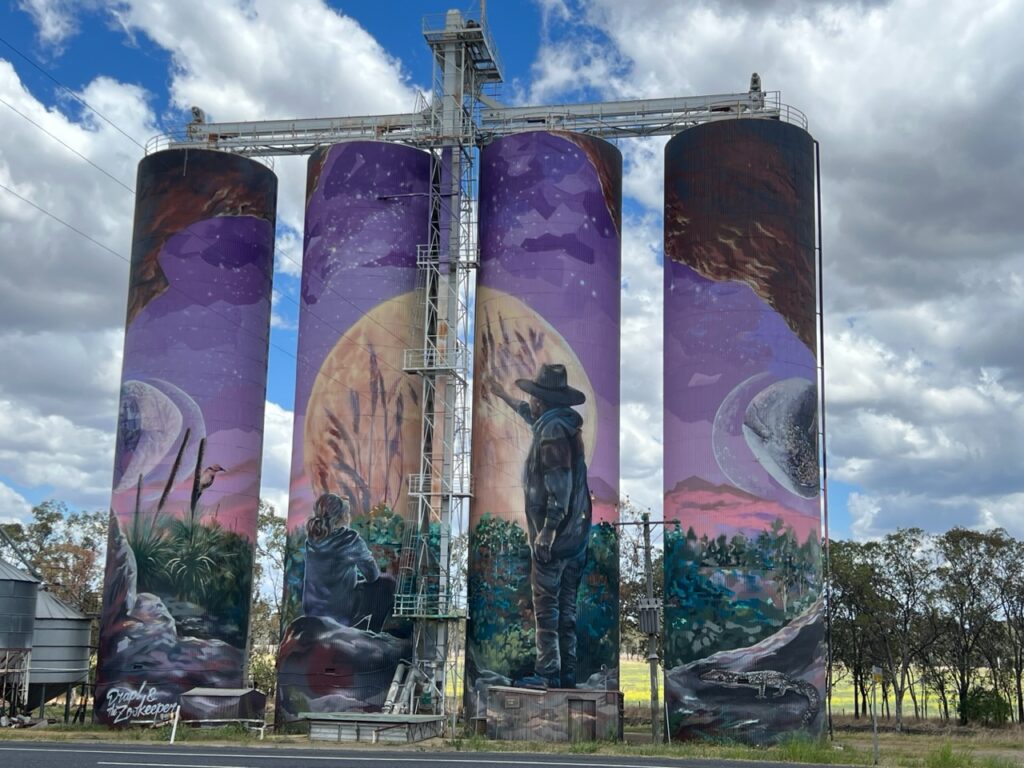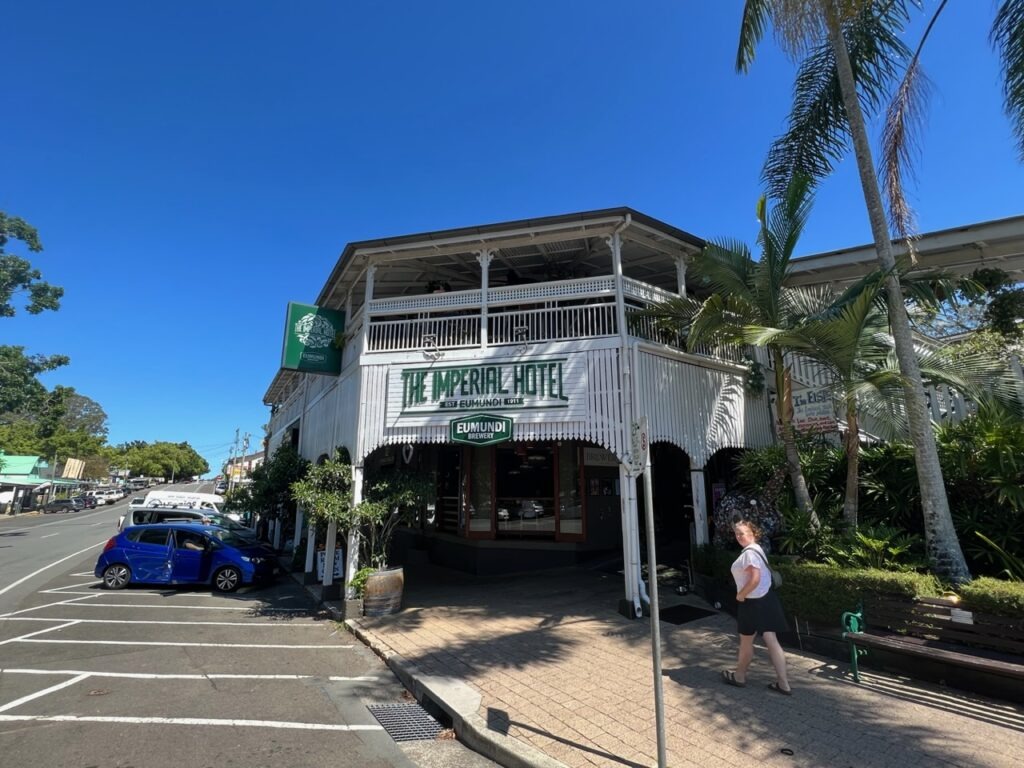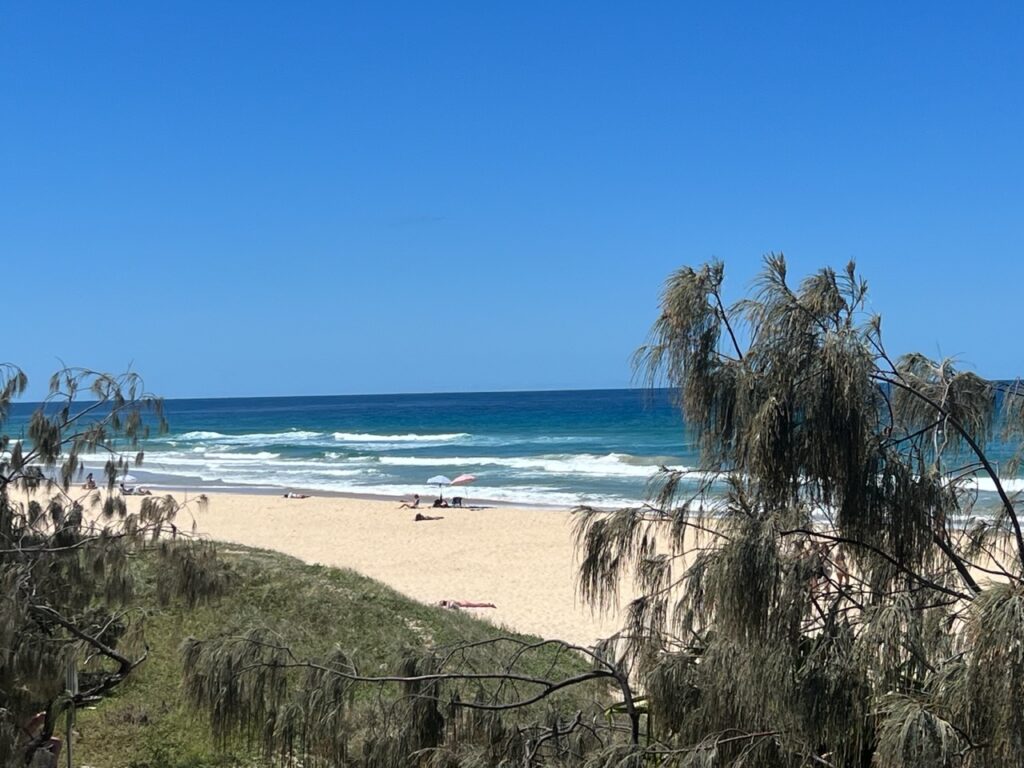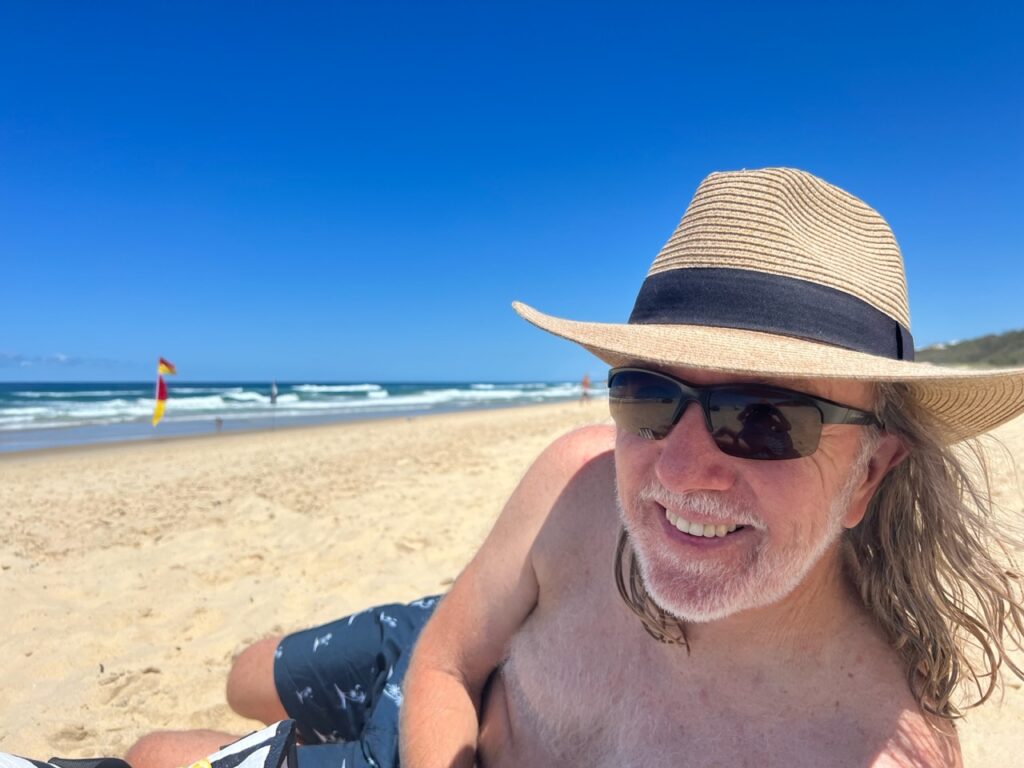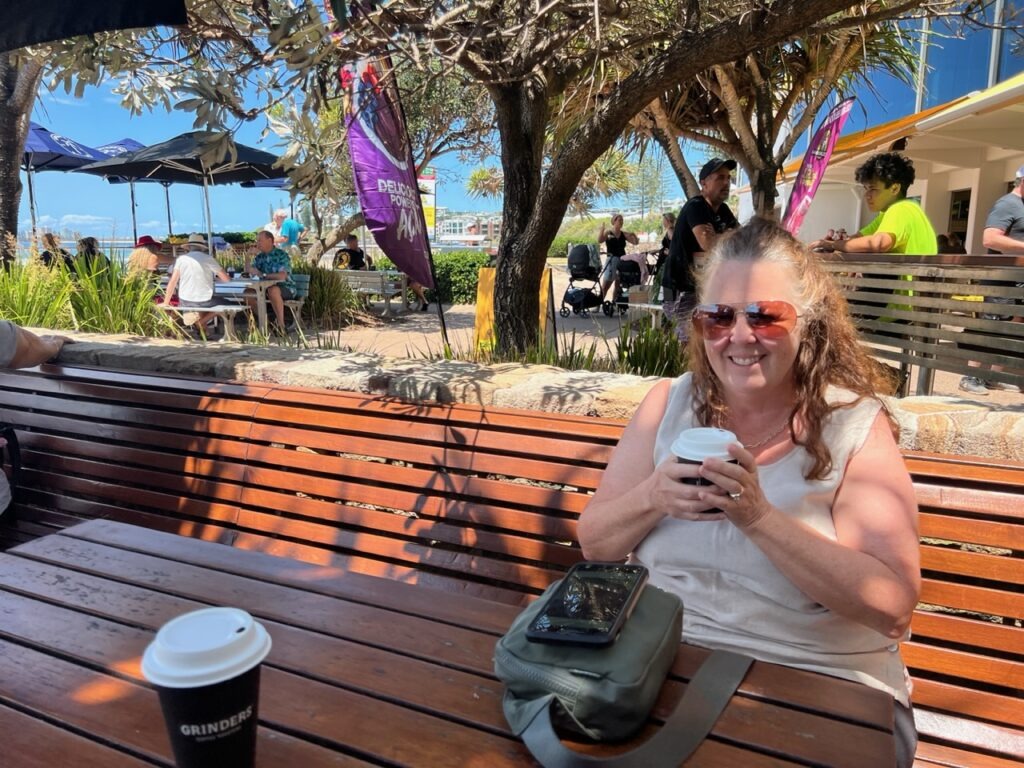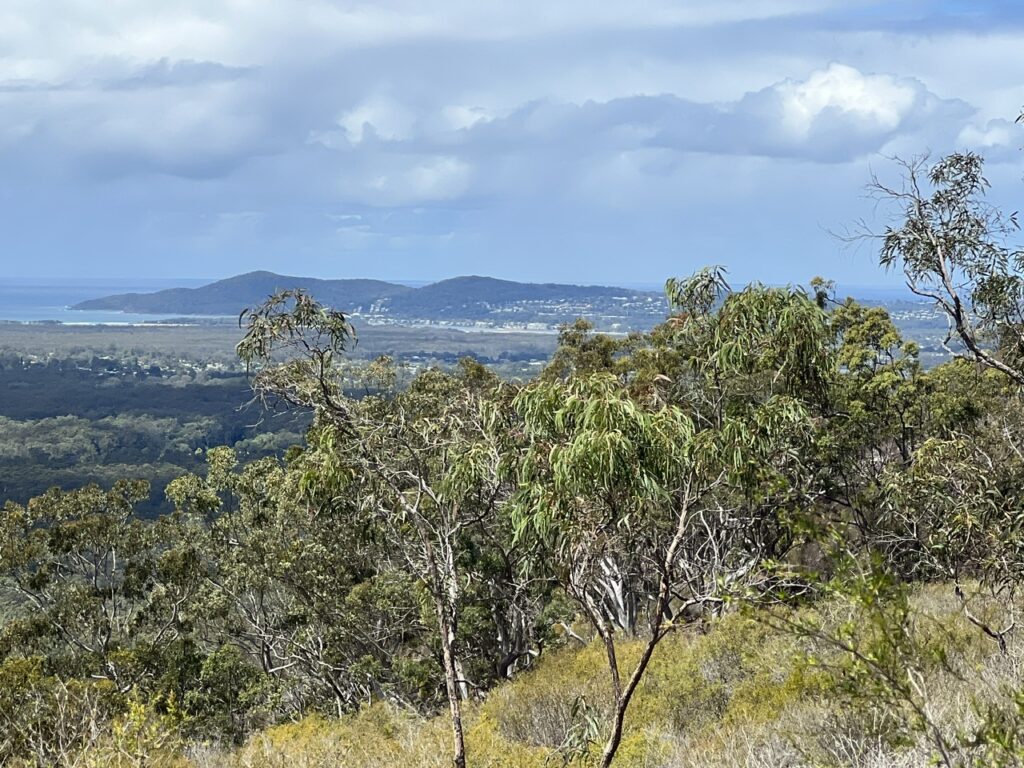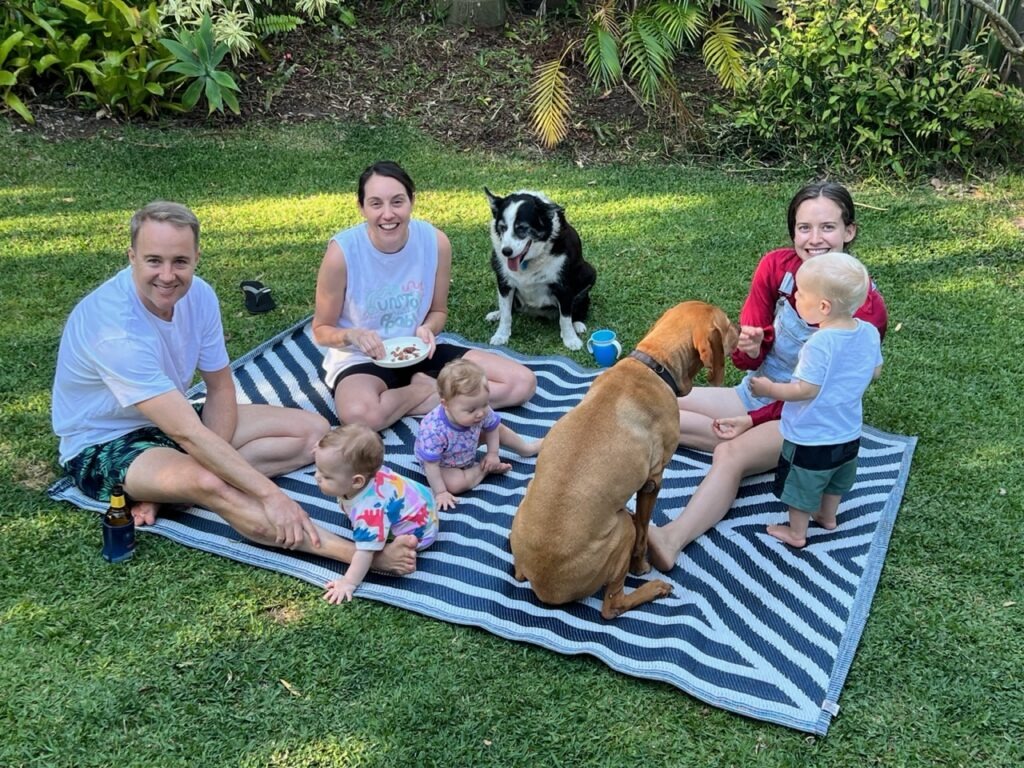 South of the Sunshine Coast was the seaside community of Sandgate where we got the chance to try yet another form of camping – the first time we'd ever stayed at what was more or less a yacht club. The variety of camping venues in Oz continues to amaze and delight us – a really nice stay, right on the water, all facilities and just 3 groups camping with a neighbourhood "fish and chips" shop an easy walk away just along the sea front. Bliss !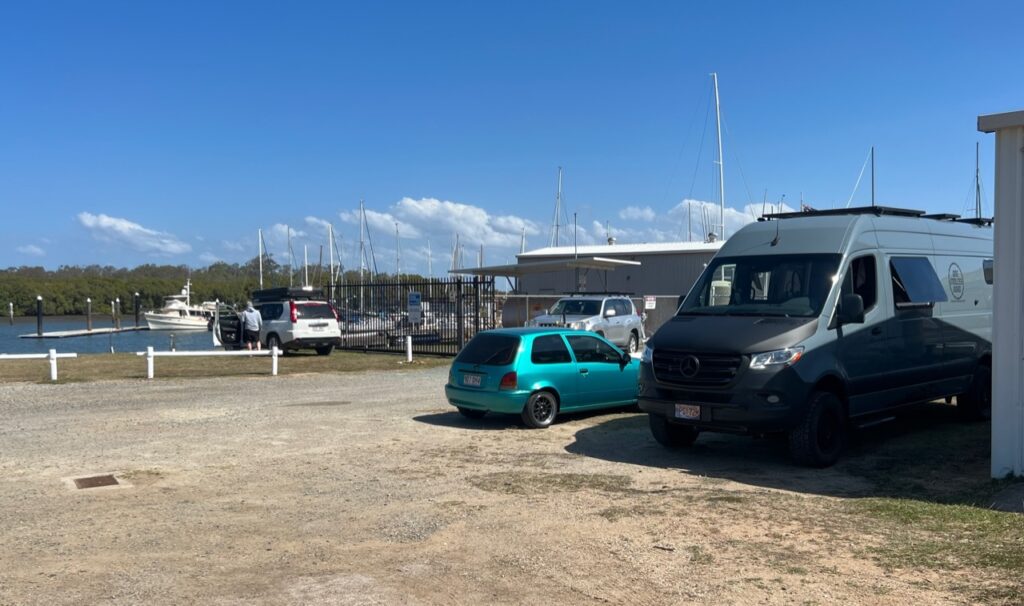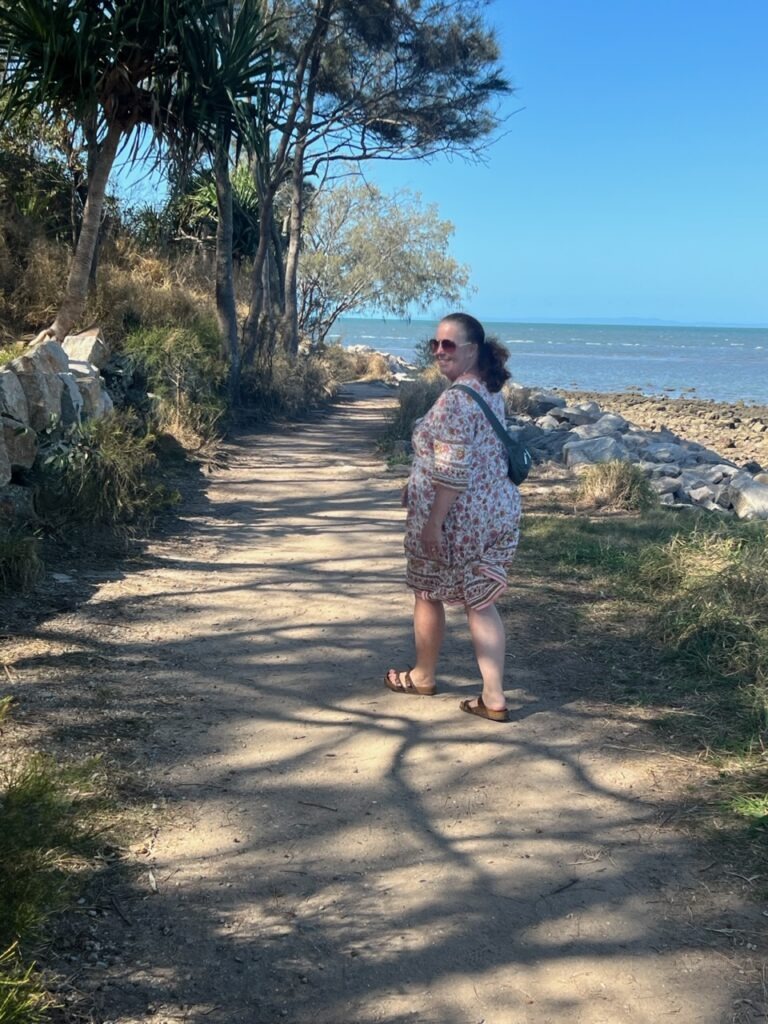 Continuing south we skirted around Brisbane this time and drove directly to Australia's famous Gold Coast ( Surfers Paradise ). Could not believe how much it had grown and how crowded it was, certainly the Surfers Paradise area at least, traffic as we drove through was just insane. We'd been very much looking forward to seeing the famous Currumbin Wildlife Sanctuary and to a visit with my old school friends, Matt and Judy, who lived near Coolangatta at the quieter southern end of the Gold Coast, just north of the NSW border. They'd recently bought a unit right by the beach – their beautiful slice of paradise away from the hustle and bustle further north ! Lots of fun doing beach walks, making dinners and generally reminiscing. I've always felt it's the great thing about catching up with old friends – while the gap between visits may be long and the physical distance between us significant, we still always seem to pick up right where we left off last time we were together. And when I say long, I mean long – Judy and I started kindergarten together.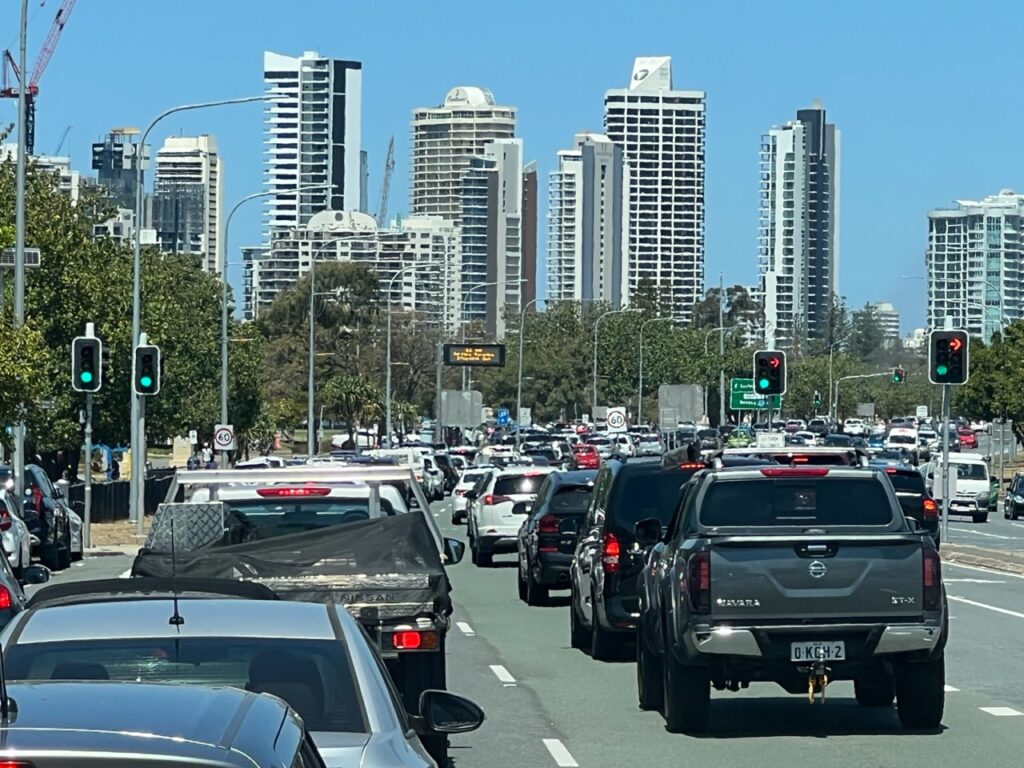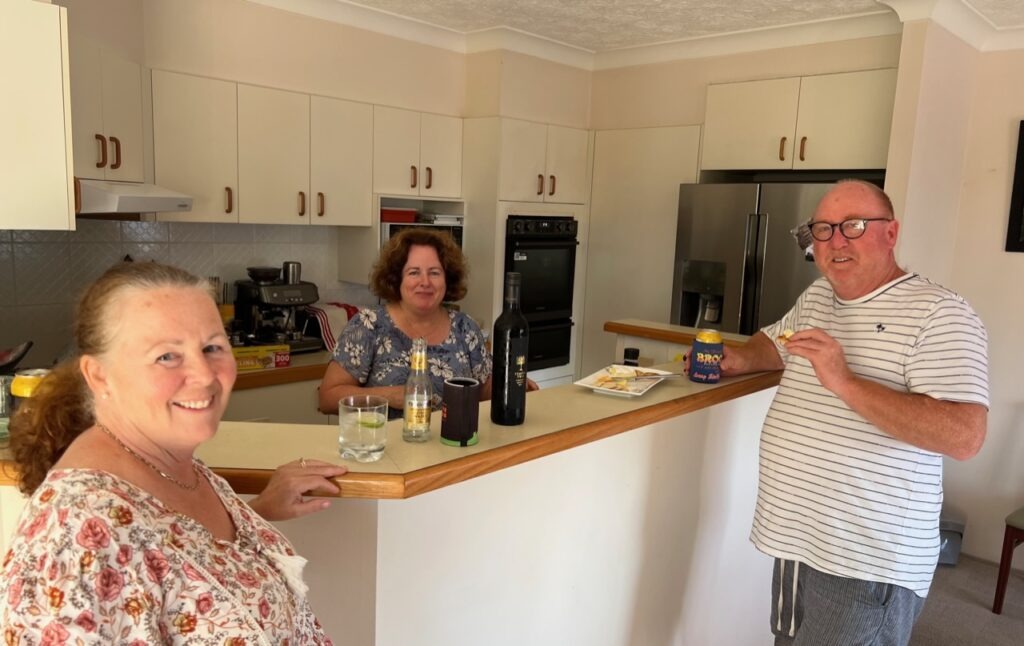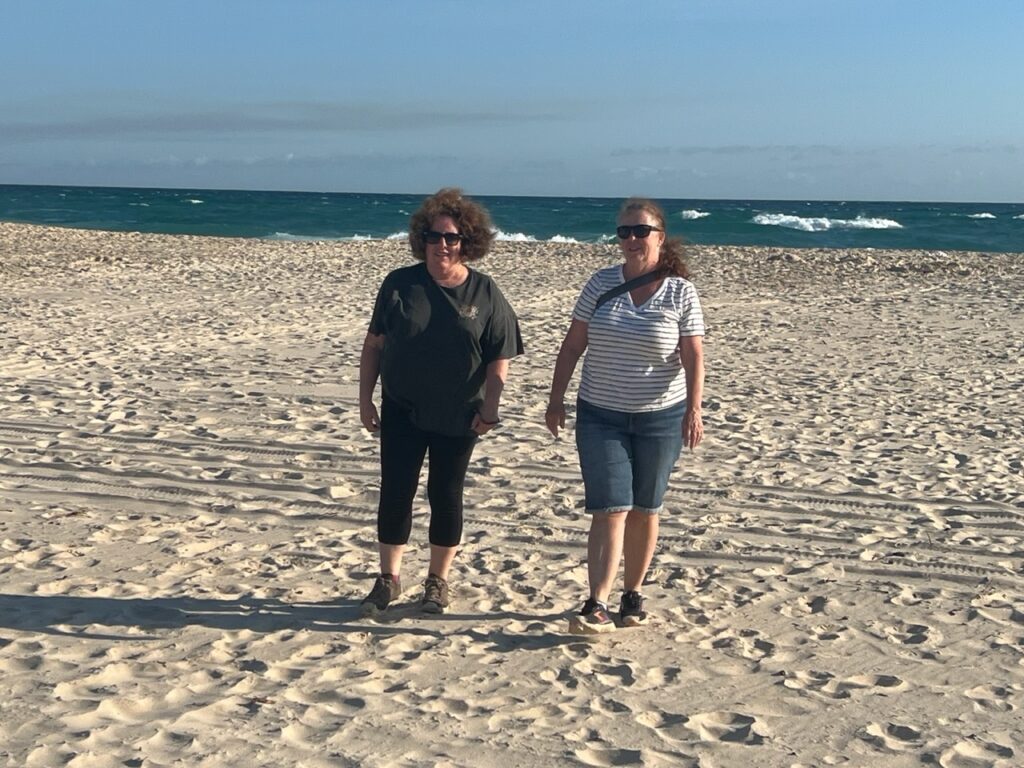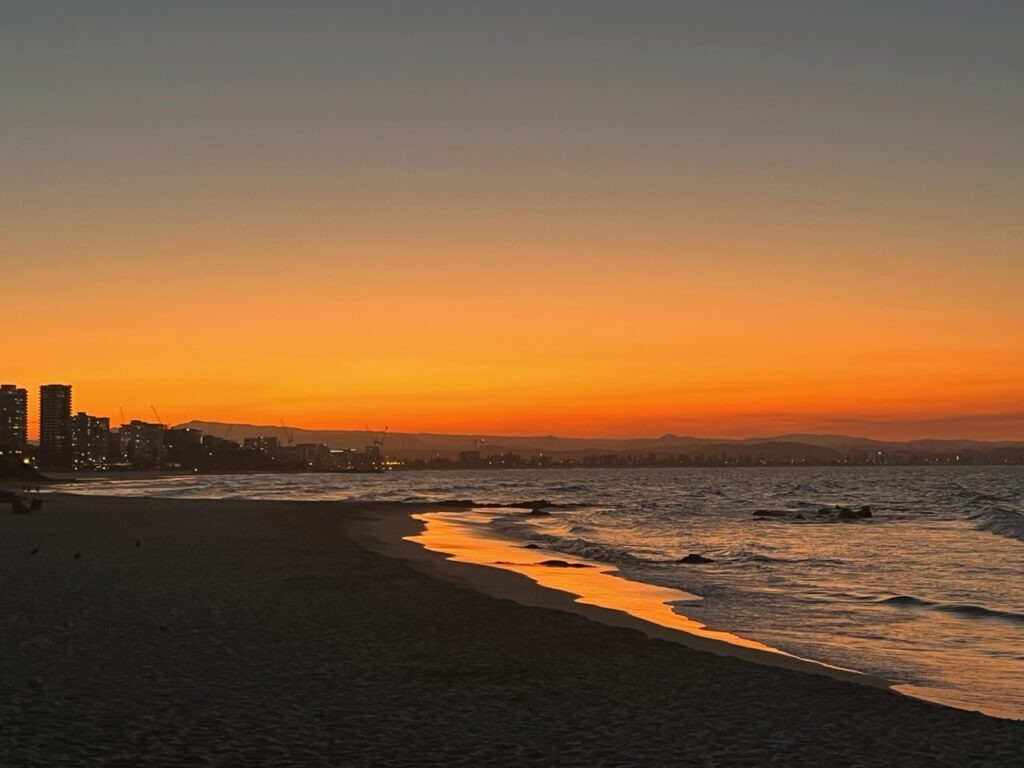 Just before leaving Matt and Judy, and indeed the state of Queensland, we had one famous sight we'd both wanted to visit and which neither of us had seen before : the Currumbin Wildlife Sanctuary. Home to all manner of Australian wildlife it draws visitors from around the globe. We had of course seen many of the animals in the wild while travelling, but certainly not all ( thankfully some of our many venomous snakes, especially ). Well worth a visit.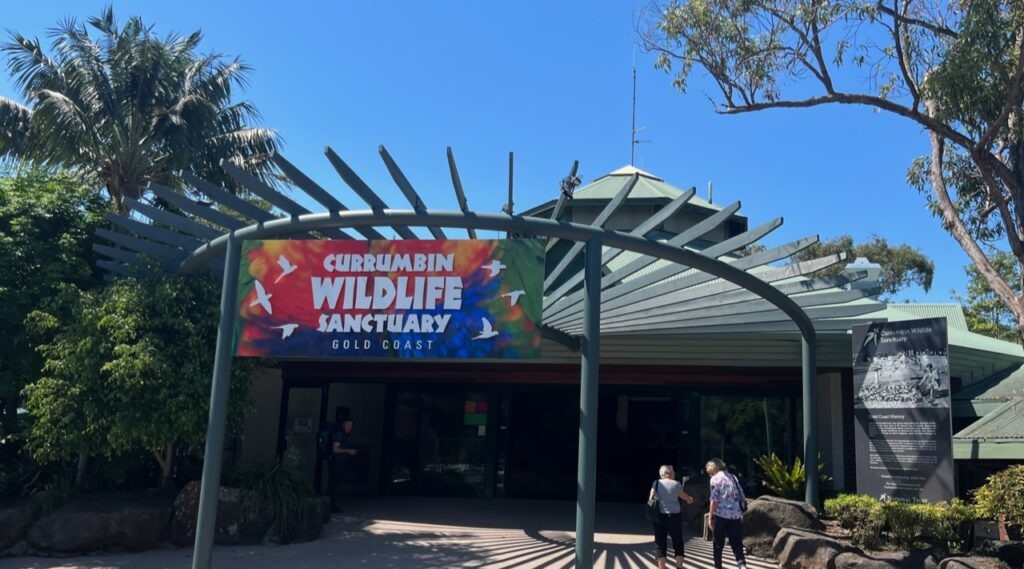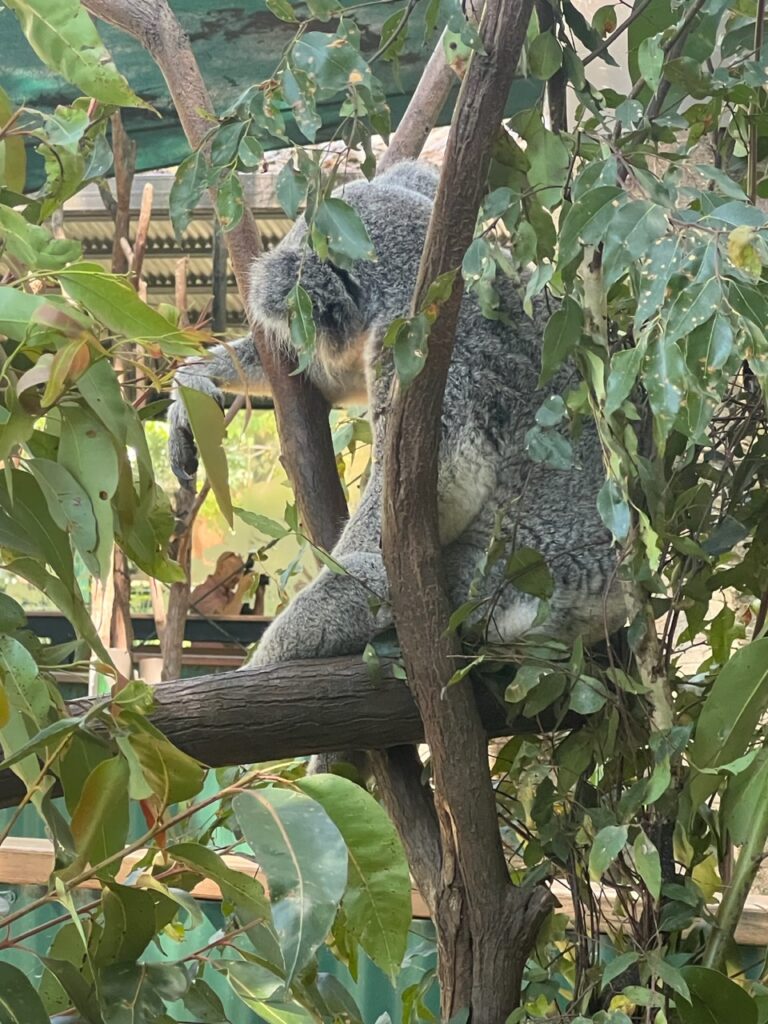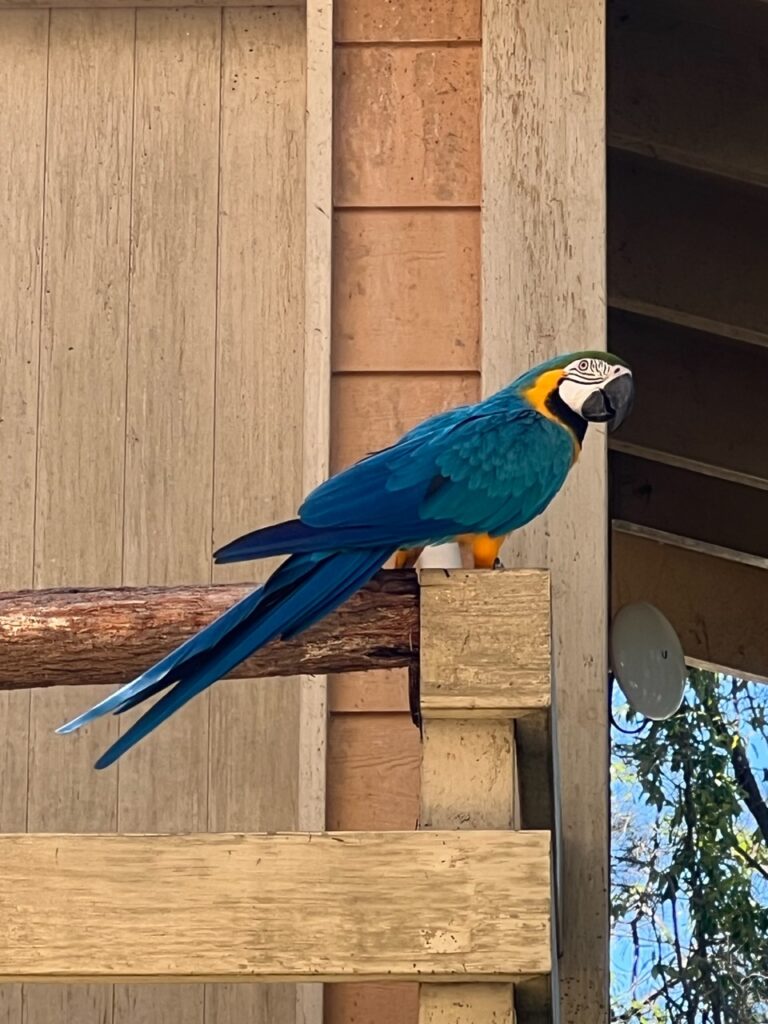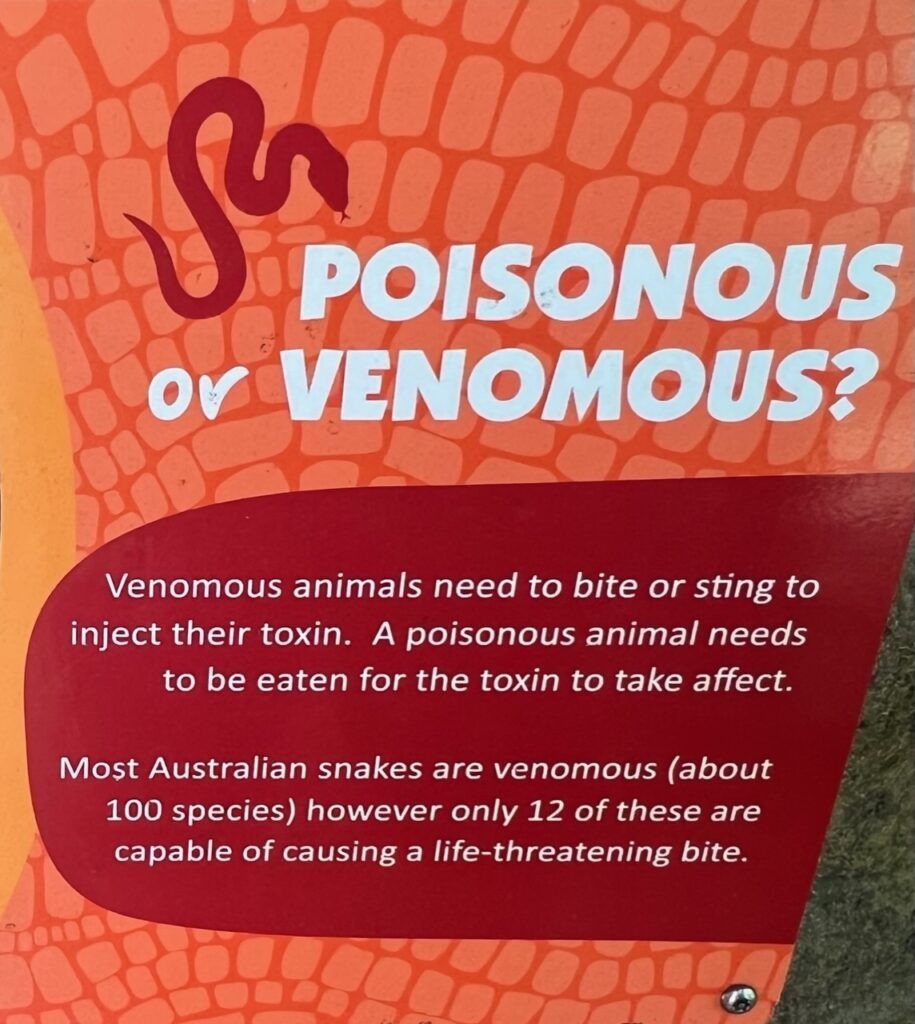 Next week we cross into New South Wales – my home state and where we arrived in Oz back in January. Lots to explore !

Till next week….