Forgive me borrowing this week's banner from the classic Peaches and Herb song, but after 84 days apart ( we last saw our rig on December 14 in Savannah), over a month of which the Talisman sat just waiting in Bass Strait, and an at times traumatic experience getting through quarantine, our Sprinter was finally delivered to us on Friday, March 10 at the MIRRAT terminal ( for RoRo ships ) here at the Port of Melbourne. Hallelujah!!!!! To say we were overjoyed after such a long (and at times very tense) wait would be an understatement – we were deliriously happy to at last have our van and thus our travelling independence back !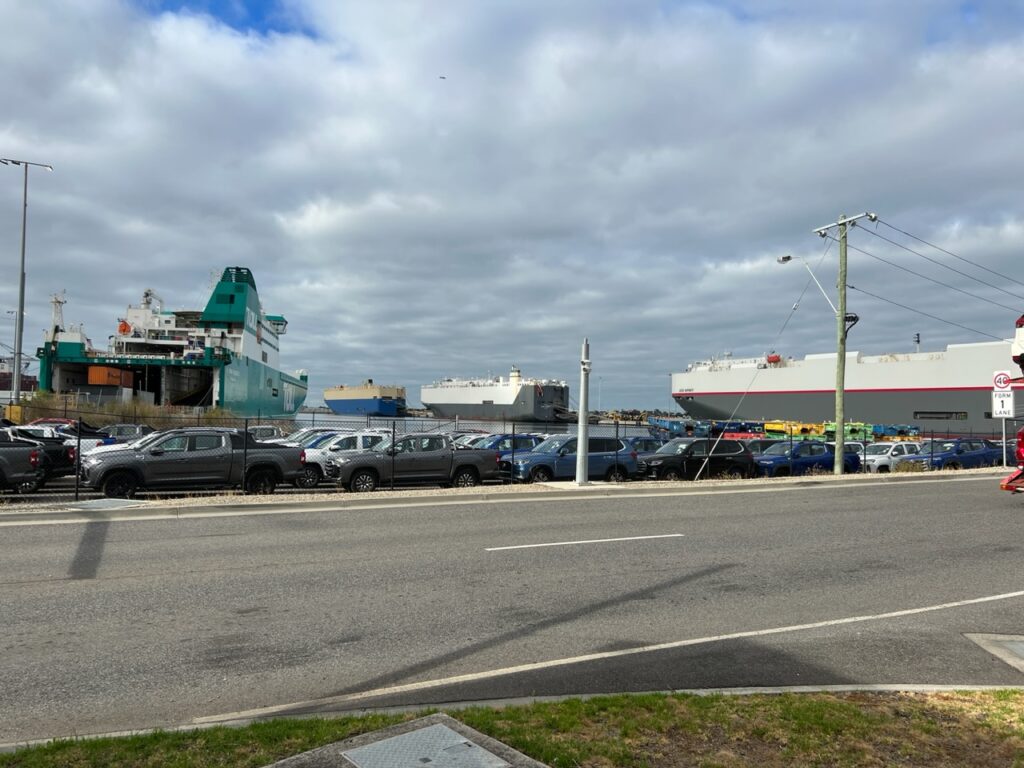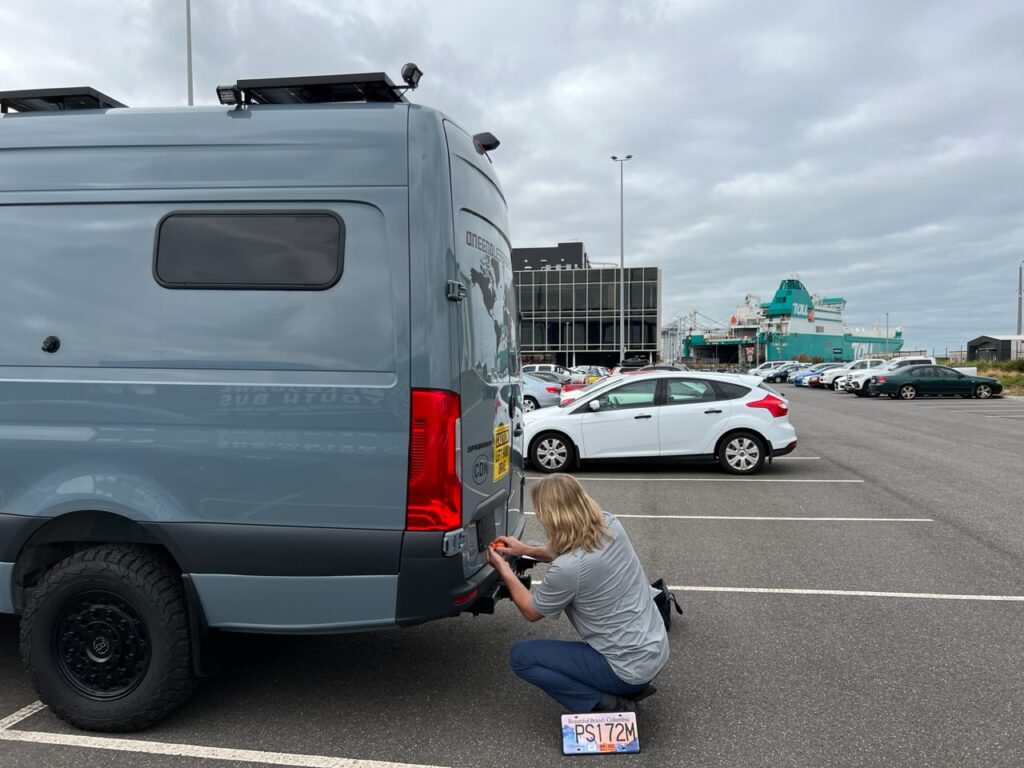 The good news ( and it's mostly very, very good news ) was that the van itself was in great shape outside – no obvious nicks, scratches, bumps or bruises . I say that because the "Port to Port" insurance policy that we had purchased specifically excluded coverage for any such minor issues and they are unfortunately quite common. So it was nice to escape that. The van started immediately, ran well and seemed to have lots of battery charge in it which, of course is another concern after such a long time of inactivity.
The not so good news ( in the scheme of things, not so horrendous but something that is always a huge risk on any RoRo passage ) – things were stolen from inside the van and it was obvious that the thief/thieves knew where to look. I had designed an impenetrable barrier to the garage area of the van where most ( larger ) valuables were kept so that saved us a larger loss, but the lock to the seat of our sofa (which was where we kept the smaller things we could not carry on the plane ) was bypassed when the intruders simply lifted the whole top of the seat frame ( by force ) and plundered what was in there. Frustrating, since we now need to deal with a claim and try to itemize everything that has disappeared ( easier said than done).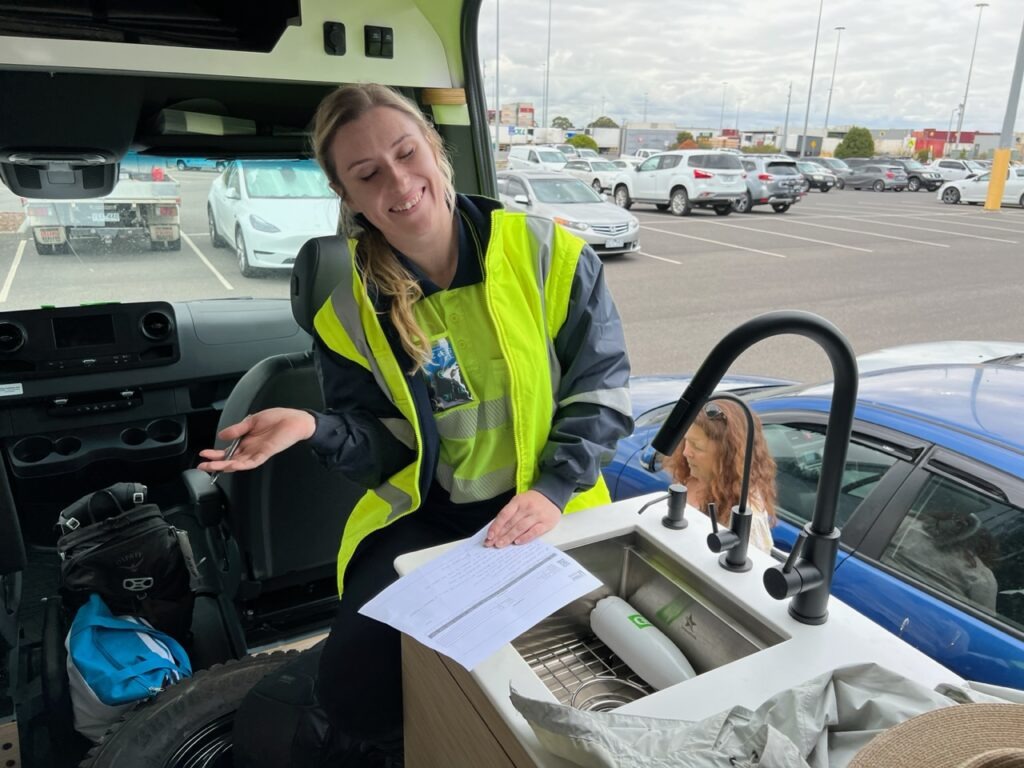 For all that, we are just glad to be mobile again and nothing was taken that prevents us travelling or that cannot ( fairly easily ) be replaced here – we are very thankful for that. We thought back to a Swiss couple we met back in Argentina whose van travelled from Europe to Montevideo, Uruguay by RoRo ship. Their skylight was smashed to gain entry – the damaged skylight itself made travel difficult and was very hard ( and very expensive ) to replace in South America, in addition to some more significant valuables that disappeared as well.
So as not to make this an interminably long blog ( nor to take away from the overall feeling of delirious happiness we feel !!) I'll document the final stage of the shipping saga next week (possibly in a dedicated edition ) for the benefit of those overlanders following our shipping experience to Melbourne ( and/or for those readers simply interested in the minutiae of the process ! ).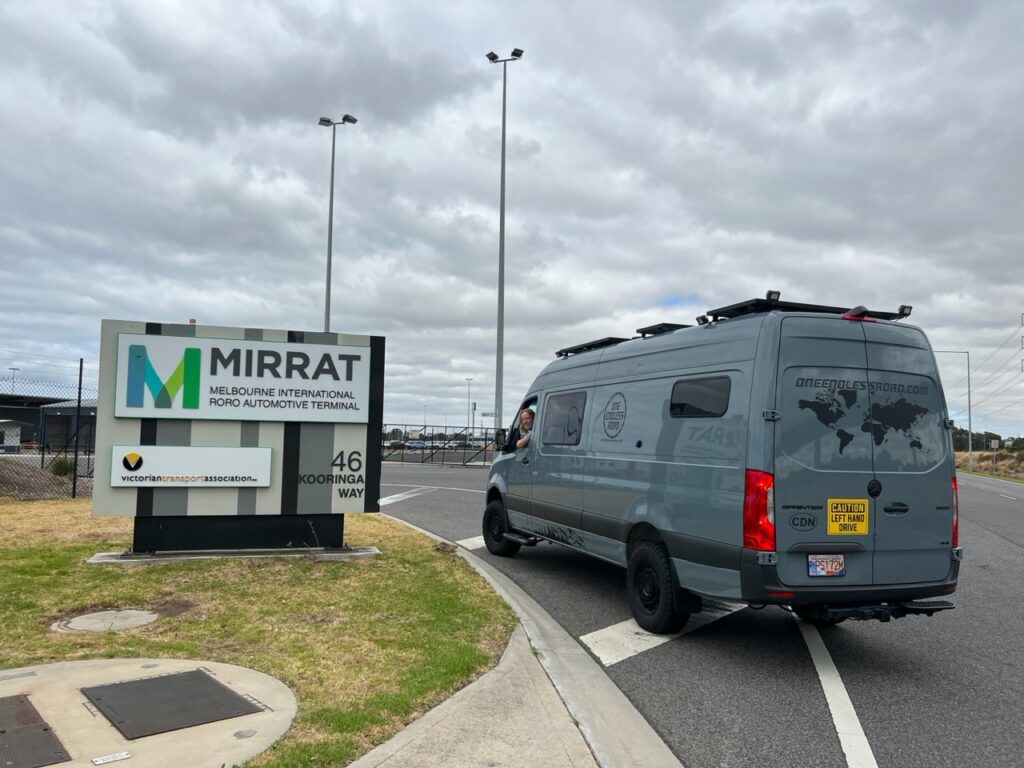 The port collection process was very easy and ( apart from the time needed for the port staff to witness the loss ) quite fast – staff were super friendly and sympathetic especially knowing how long we had been waiting. With the van in our possession ( and constant reminders from Lois to "stay left" ) we drove off port, over the giant Westgate bridge and on to Maribyrnong (a suburb of Melbourne). A pit stop at Aldi to stock the van with groceries, then another stop to fill it with diesel after which we drove straight to the home of Darryn (my nephew) and Rebecca, where we were delighted to be able to park up in front of their house so we could unpack, clean and repack as well as make some electrical modications necessary for us to be able to charge the camper batteries on the Australian 240v system. Darryn's an electrician – which helped immensely !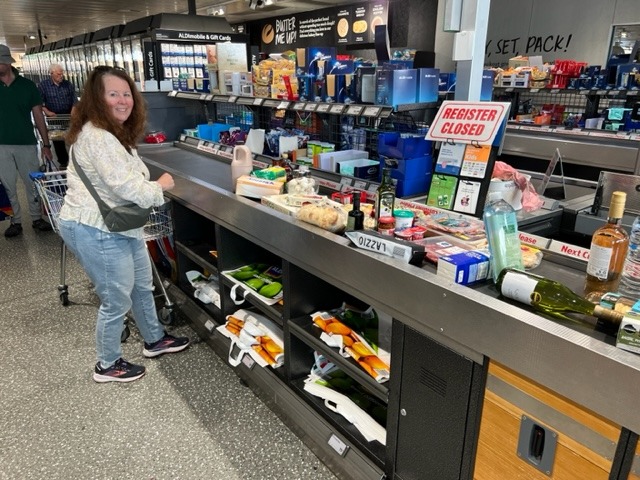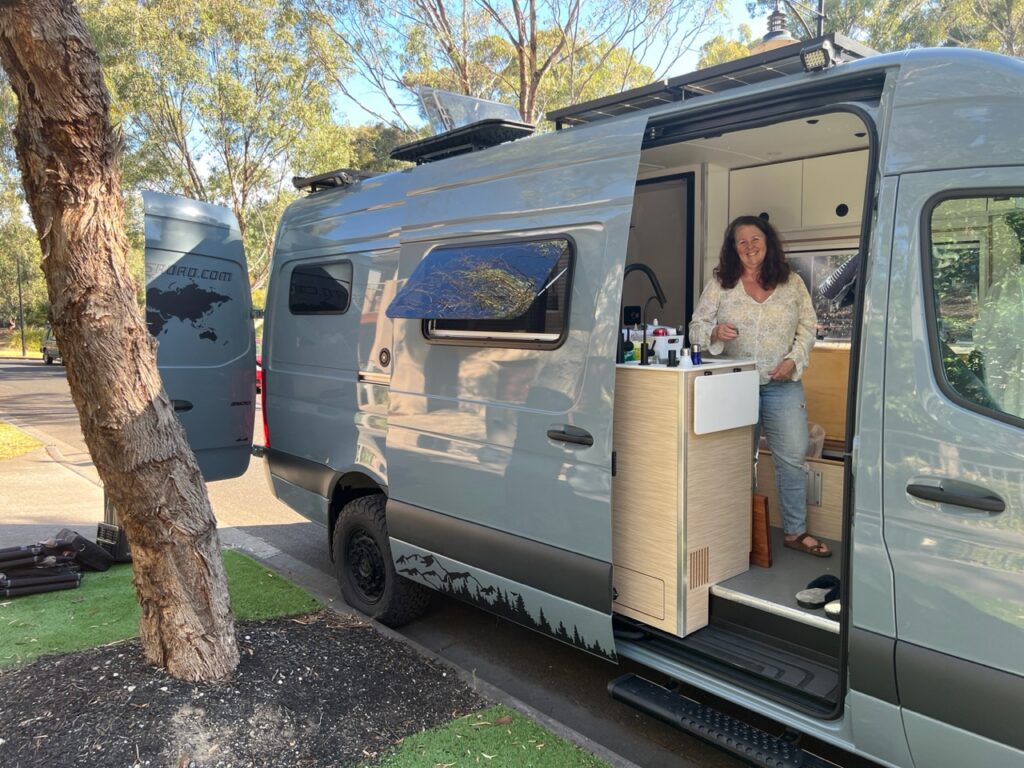 Both Lois and I are so thrilled to close off this week's blog with such great news – there were honestly days when we questioned it would ever come ( but you know what they say – "Good things come to those who wait" ). I have included a few pics below of some travels we did in our last few days in Forbes and Temora, and of the journey from there back to Melbourne; those early days of the week seem almost forgotten given the excitement of Friday.

We now look forward to a couple of days in Melbourne to get settled into the van and then to finally, finally getting on the road again – a huge thanks to our family and friends who helped us so much along the way and especially to Kristy, the most patient and helpful shipping agent we have ever known !!!!