As exhilarating as the Carretera Austral was, few want to turn around and do most of the route in reverse ( count us in that club ! ), which is one option for ultimately continuing south by land but due to Covid border restrictions with Argentina ( at time of writing ) that quite literally means going all the way back to Puerto Montt and beyond; in fact likely all the way back to Santiago because that border crossing ( to Mendoza ) is currently the only one open to Argentina. Clearly not an appealing option!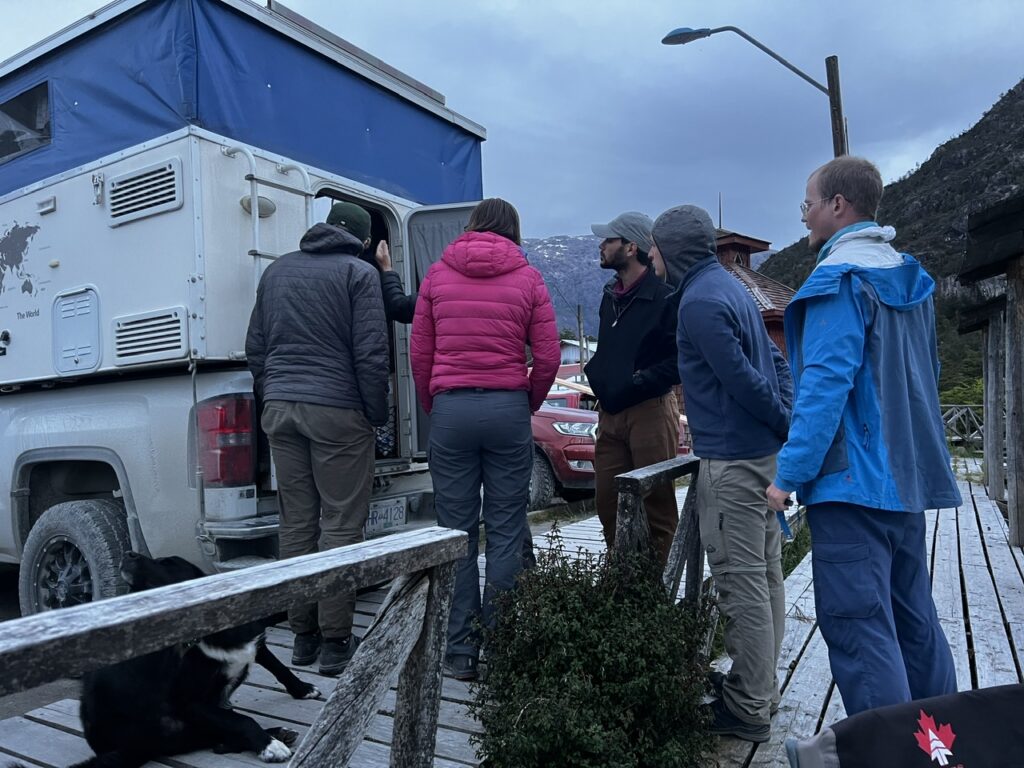 The only other option ( for those with a vehicle ) is to take the weekly ferry south from Puerto Yungay all the way to Puerto Natales in Chile's Magallanes region, the jumping off point for both Torres Del Paine National Park as well as our ultimate PanAmericana destination, Tierra del Fuego. The choice, if there really ever was one, was simple – we'd sail to Puerto Natales !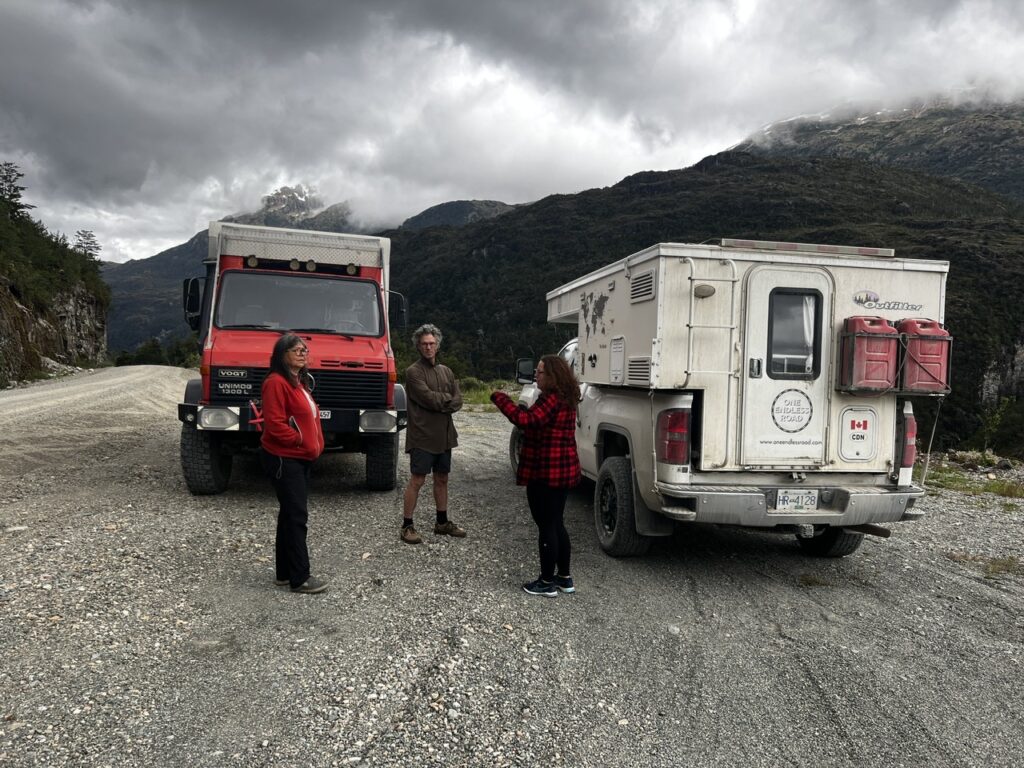 This was a bit of a leap of faith. While the 44 hour ferry trip is a wonderful experience in itself we would now be 100% counting on Chile to deliver on its promise to open the Puerto Natales land border to Argentina on January 1, otherwise we would be at the tail end of a very long queue of Chileans (who book ferry passages many months in advance) to head north again. Save for the ferry, if Argentina remains closed off in the south there is no other way out ( again, for those with a vehicle ). Mindful of the limited options and following our "fortune favours the brave" ethos, on Saturday evening the ferry "Crux Australis" pulled out of Puerto Yungay – and we were on it.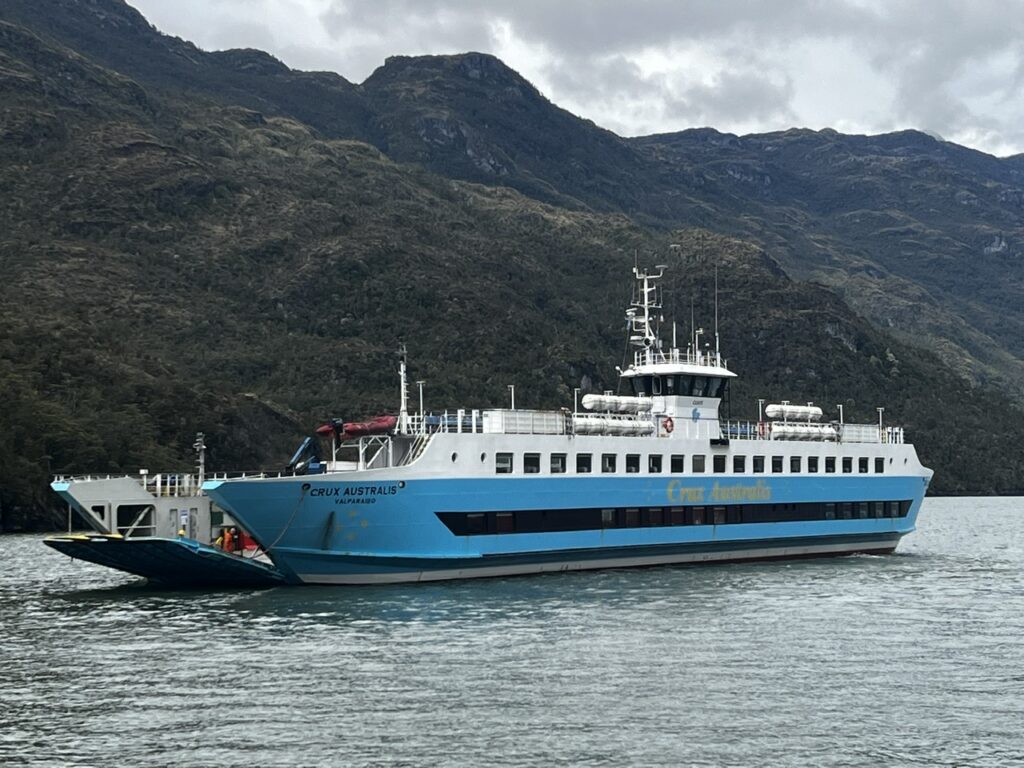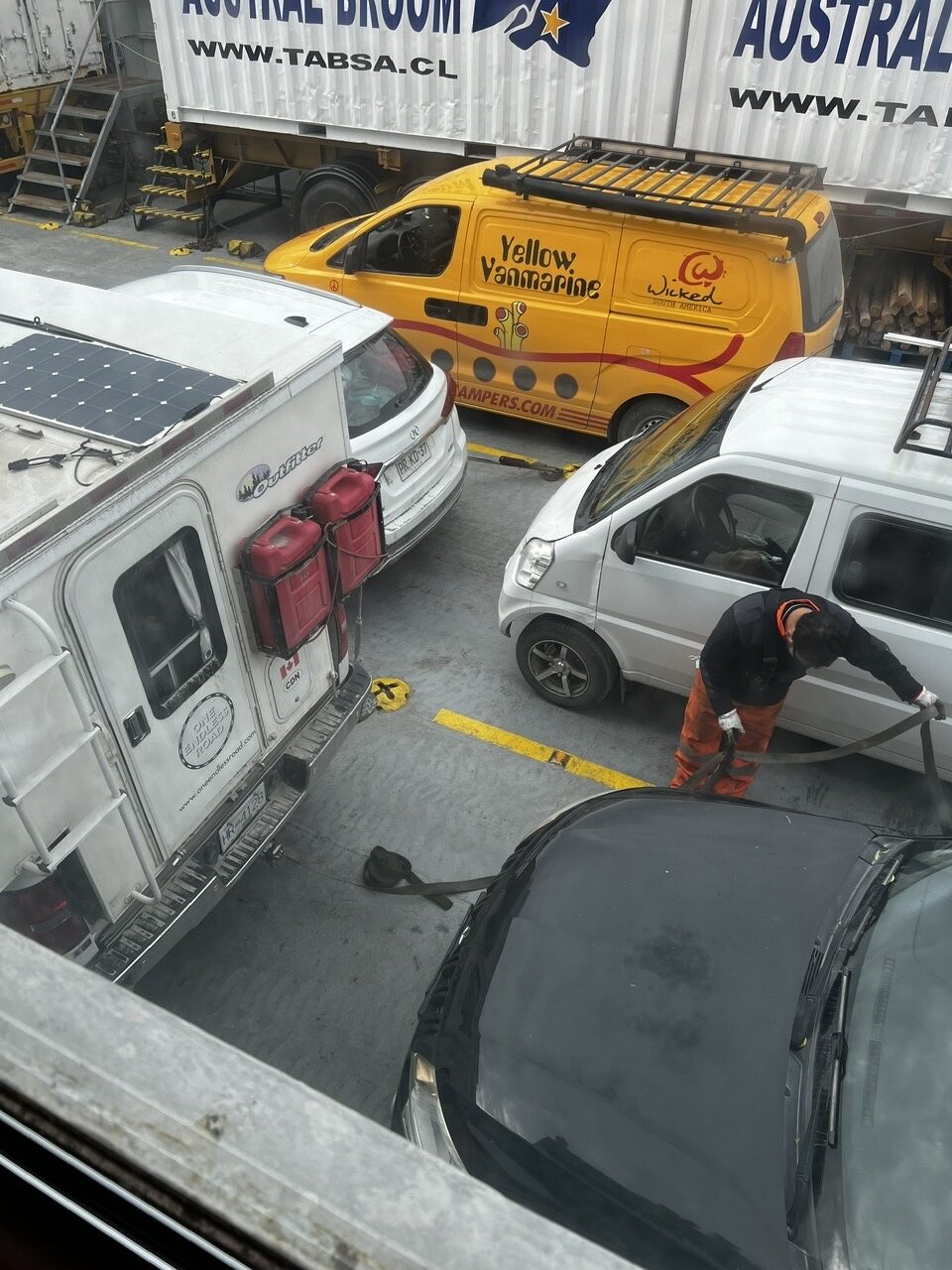 At this point quite a few travellers who'd crossed our path before came together – in fact 7 of the passengers were known to us – two Americans, three Germans and the Belgian couple we'd bumped into way back in Pucon were along for the ride, with most having the same game plan as us – exit to Argentina overland on January 1st. As the ferry journey wound its way south we met more travellers and enjoyed chatting with them all – helped to pass what were at times some pretty boring periods.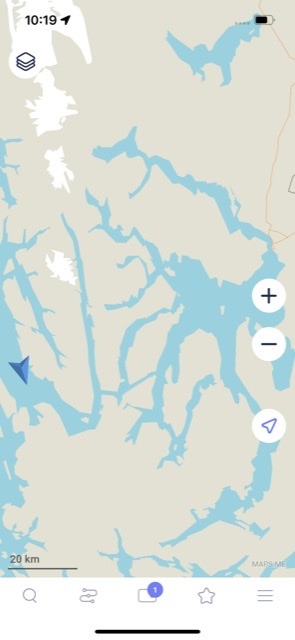 The weather was mixed – rained a bit, then sun, then cloud, then wind – you get it all in Patagonia ! Quaint towns were passed, got real close to a shipwreck with an interesting story, and saw some dolphins and bird life. Occasionally sightings of a humpback whale ( or orcas ) are made on this route but we were not so lucky. Visibility at the time also hampered us in seeing a few glaciers that can occasionally be seen from the ferry. Still, an interesting trip, great company, reasonable food and it was relaxing to let someone else take the wheel for a few days.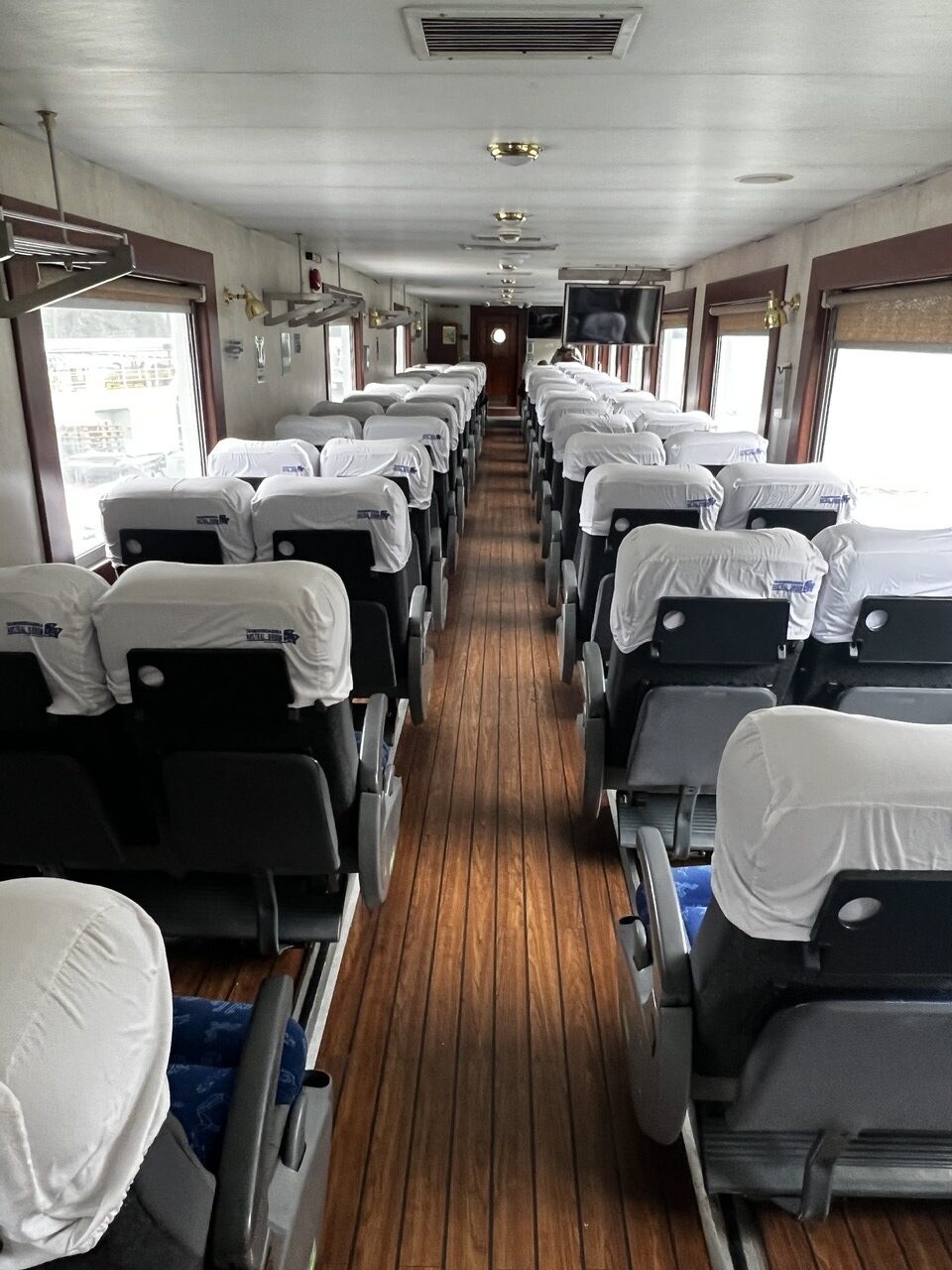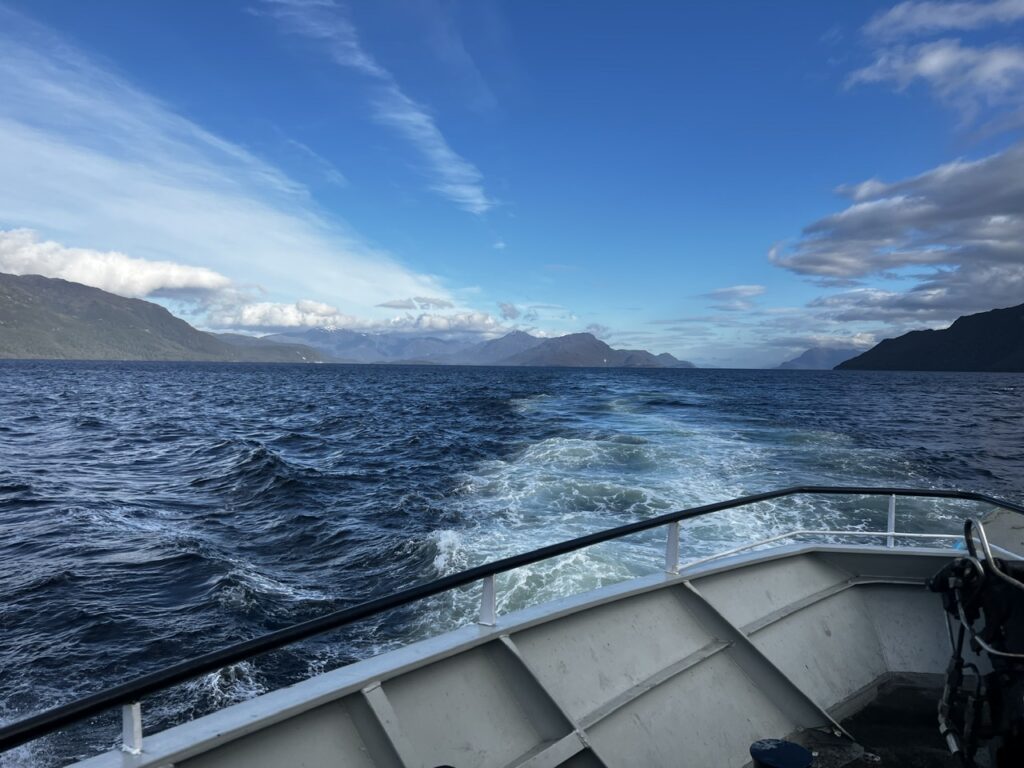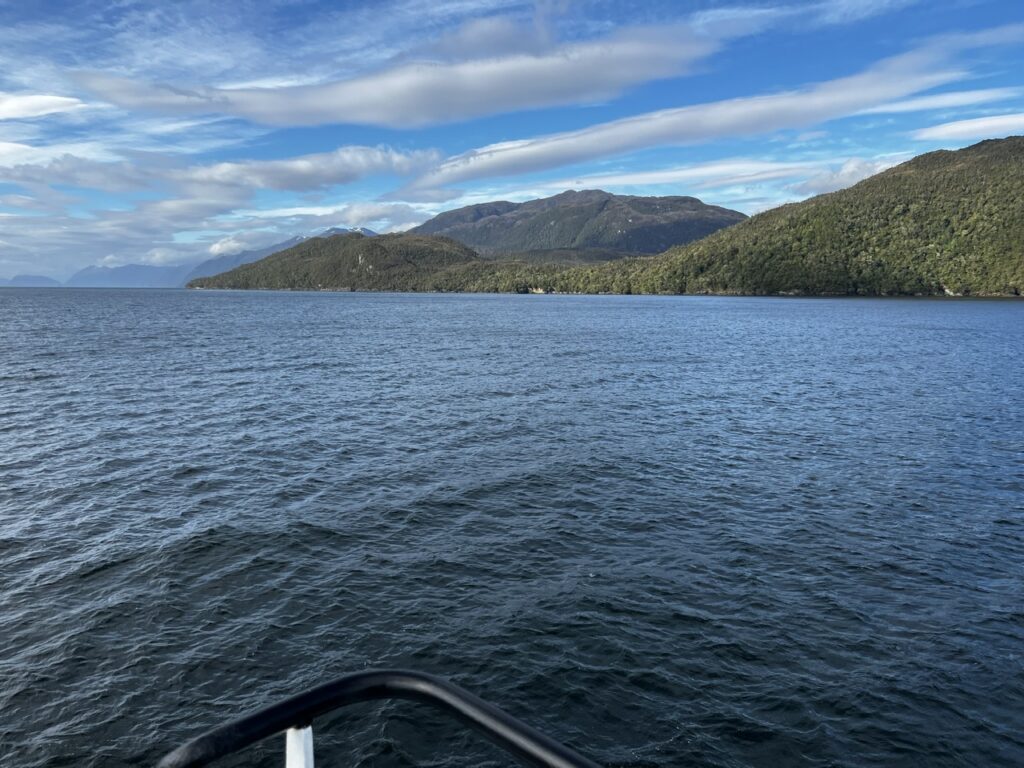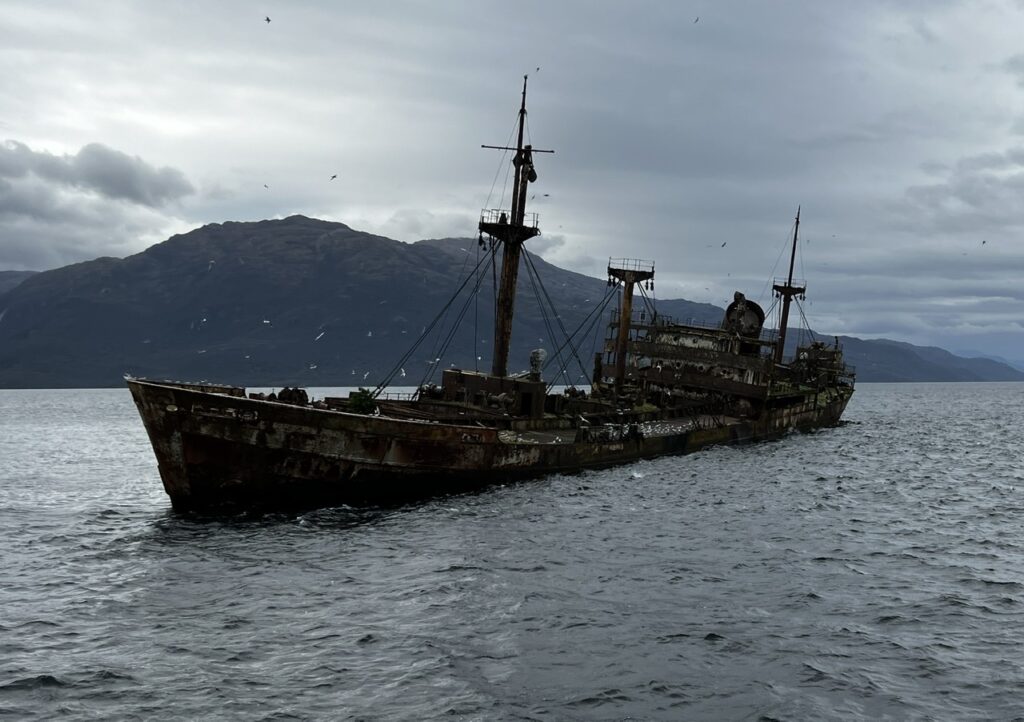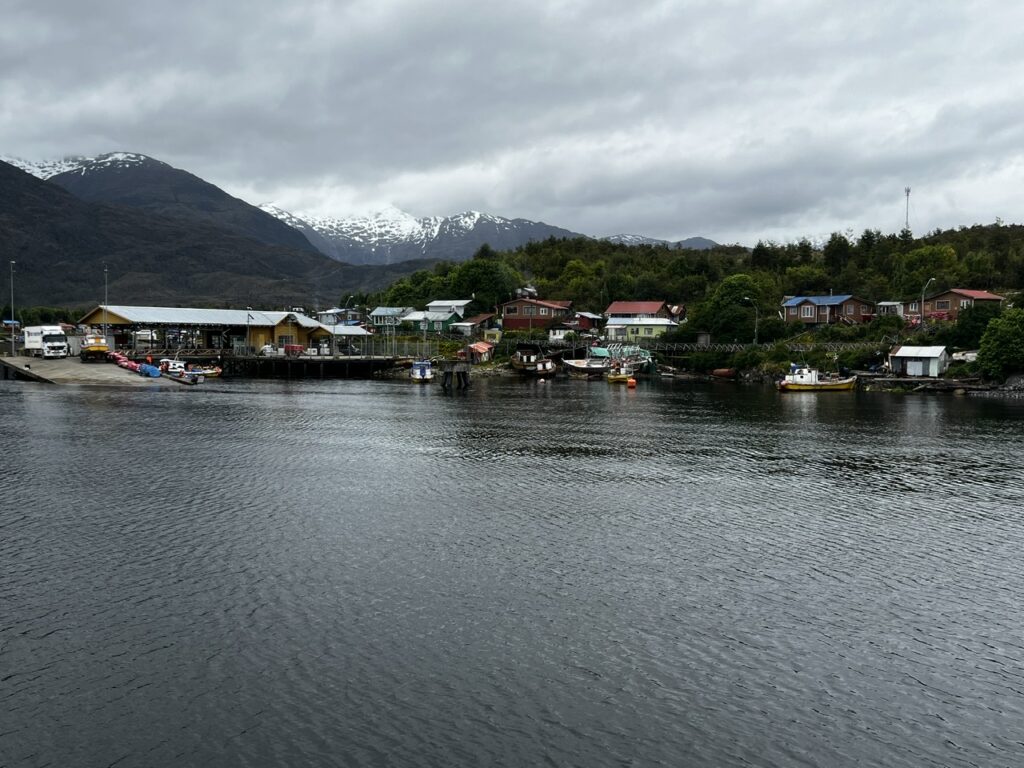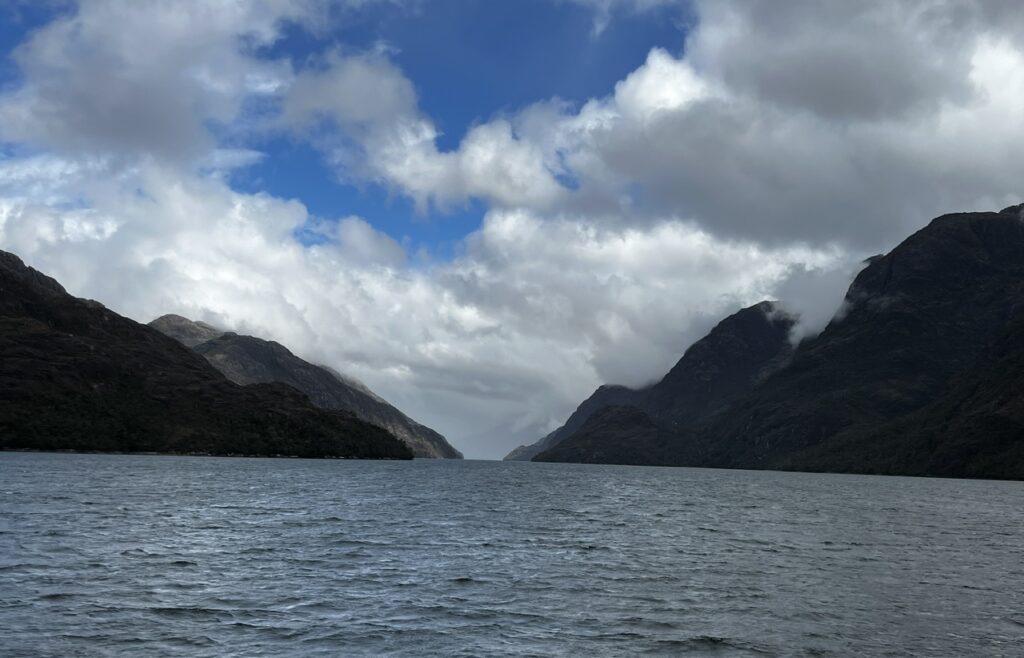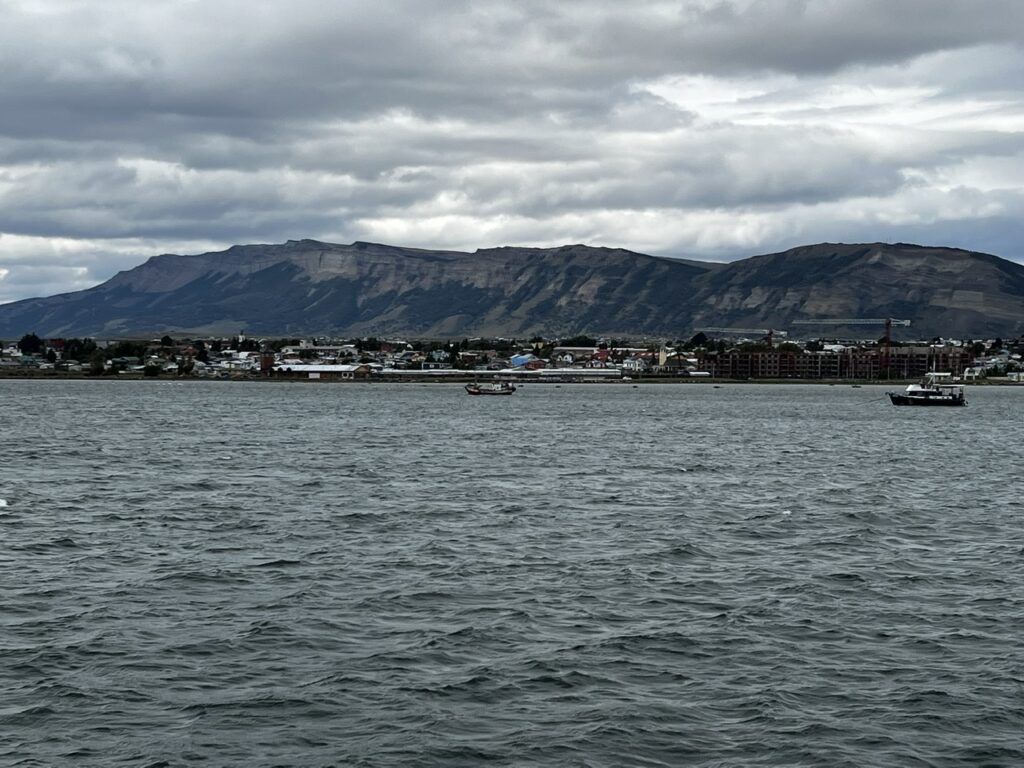 Once the ferry docked in Natales it was the usual mad scramble to get off. Our first stop was the ferry company port office to see if we could score a "backup" reservation to head back to Yungay in early January in the event the Argentine border did not open. Fortunately a spot was secured for January 6, cancellable until January 2nd should our worst fears be realized with the border not opening. Nice to know we at least had a way out if needed.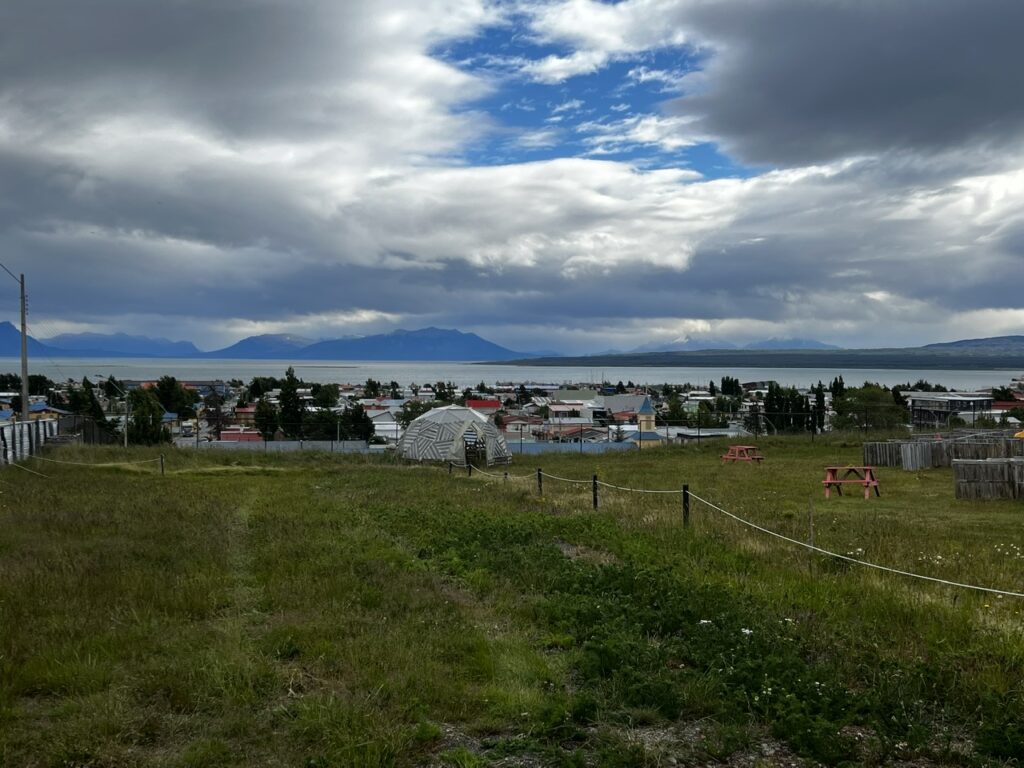 Natales easily occupied a couple of days for us with much of that time being used to prepare for a few days in Torres Del Paine National Park, replenish our supplies and generally enjoy a few sights while sampling the city's excellent restaurants and cafe's. Natales has quite the cafe and restaurant "scene" as the city sees a massive influx of both Chileans and foreigners between December and March as tourists descend on nearby ( world renowned ) Torres Del Paine National Park – and our next stop after Puerto Natales.