It felt almost like we were returning home, crossing into NSW from Coolangatta. I say "home" in the sense that NSW is my home state, where I was born and raised, though not of course our home now. While it's probably the state that both Lois and I have travelled most extensively in already, there are definitely many parts we haven't seen and a few places we simply love returning to.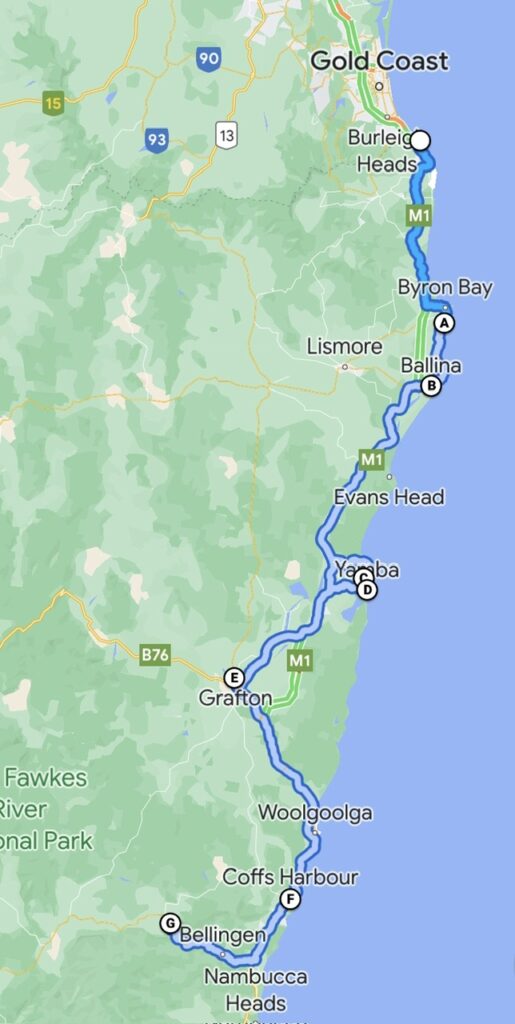 With the weather already hot heading into the Aussie summer and us still being quite far north ( remember, north means hotter in the southern hemisphere! ) in the coming weeks we expect to be exploring and spending much time on this beautiful coastline with its world class beaches while poking inland here and there where local attractions provide interesting diversions.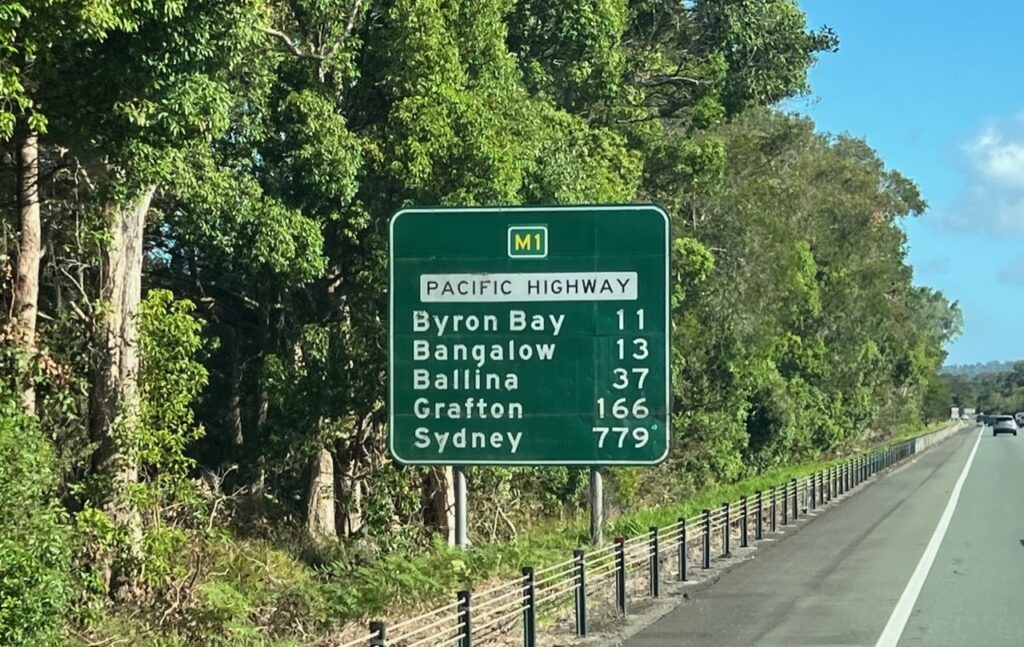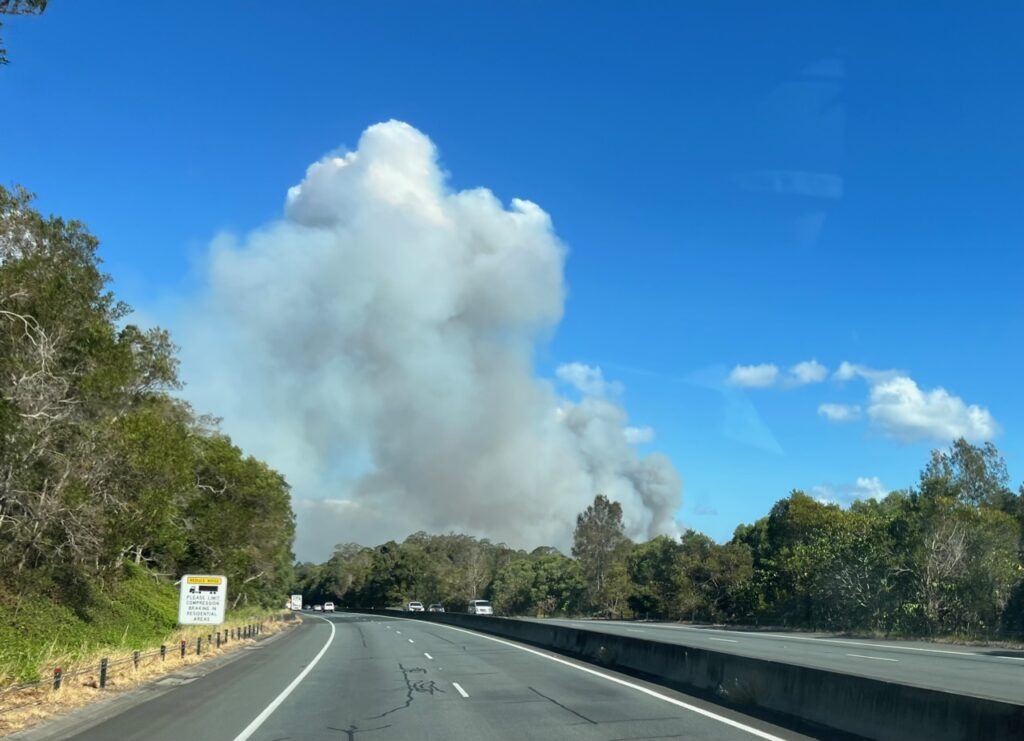 First stop was trendy Byron Bay, where we had an old friend to visit and some area beaches to enjoy. Leanne and I started kindergarten together and, while we have kept in touch over the years, the tyranny of distance has generally kept us far apart. We'd promised to connect on this trip so it was wonderful to finally make it happen. She's in a neighbourhood close to the beach just south of Byron – the long beach walks were amazing !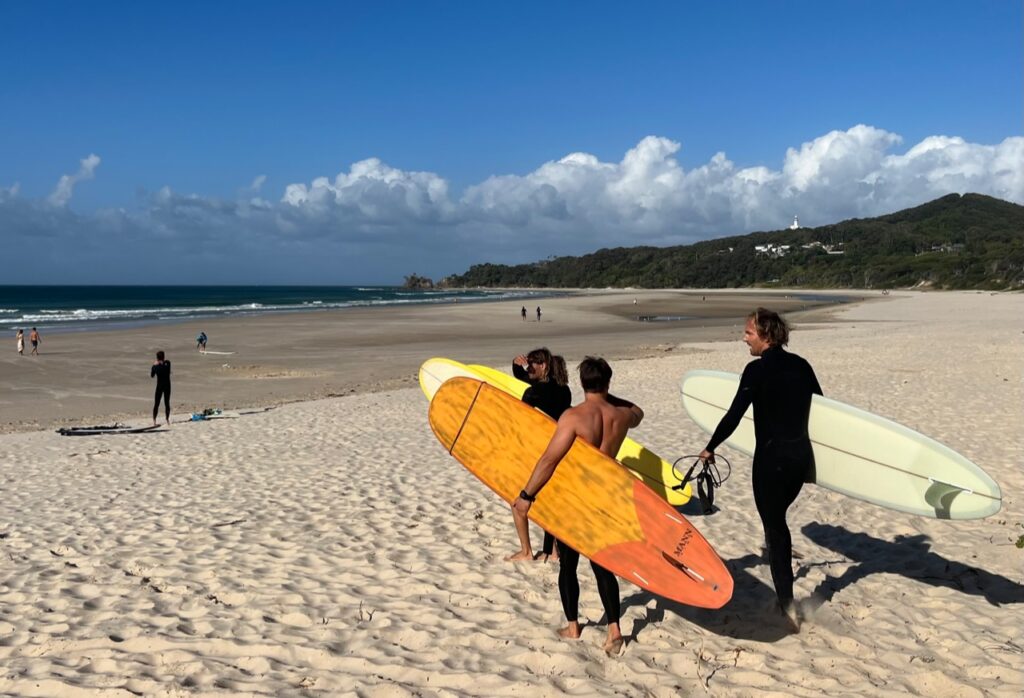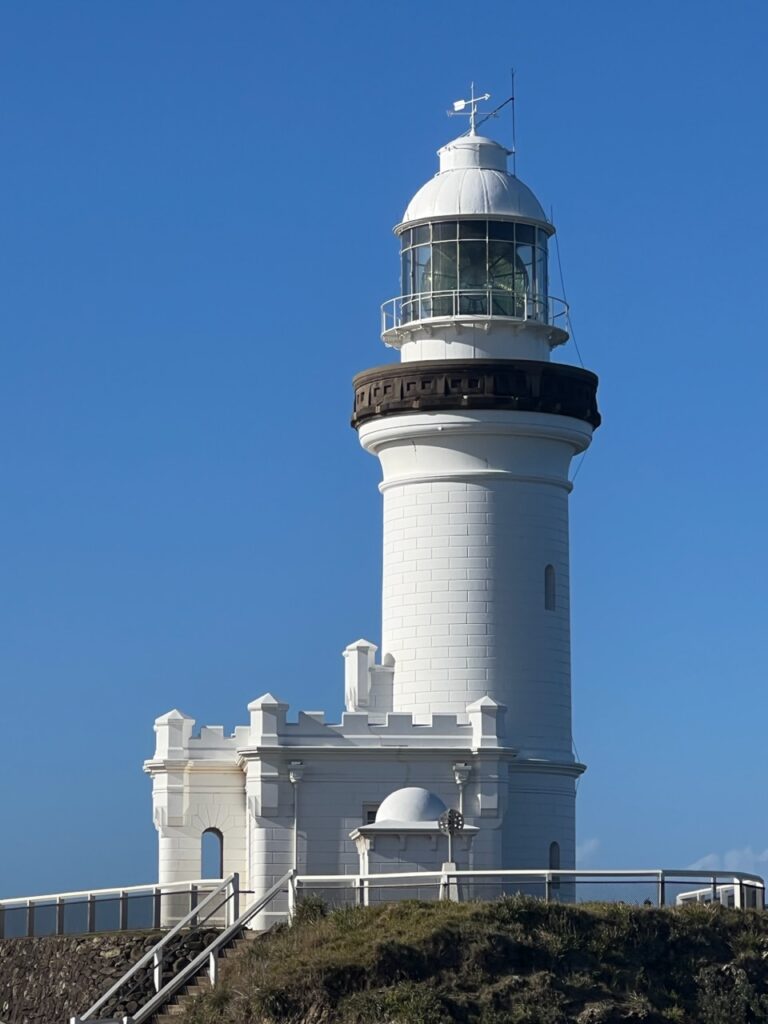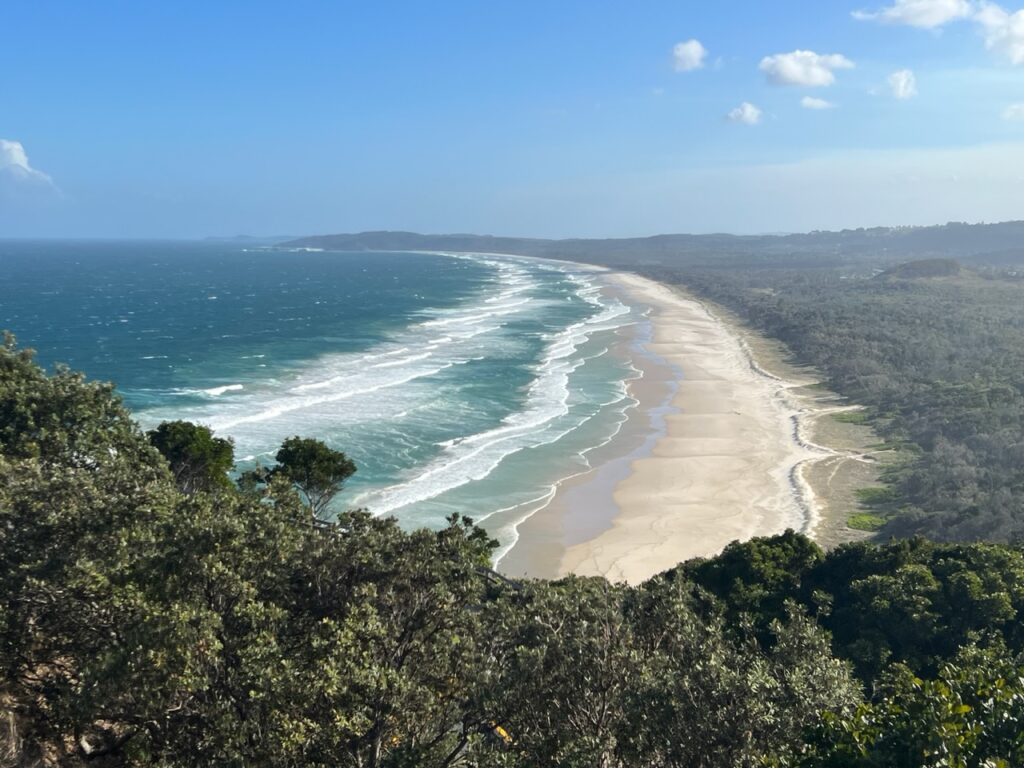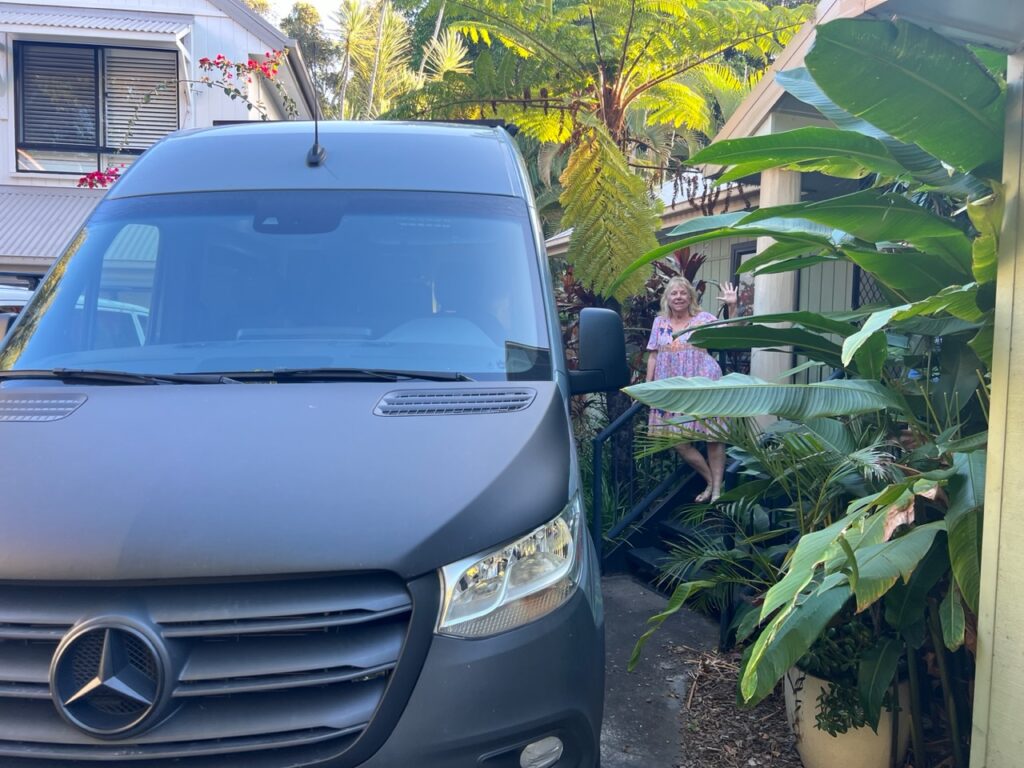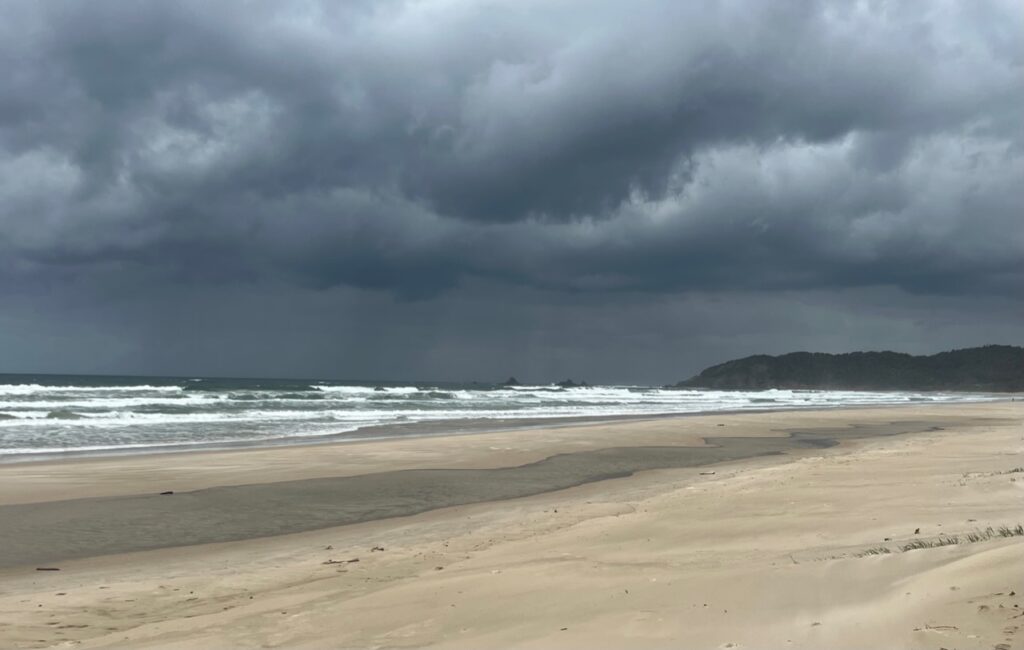 Beyond Byron we meandered down the coast over the next few days via stunning Lennox Head, Ballina, Urunga and Coffs Harbour – all of which we knew of – as well as a couple of days between Iluka and Yamba, both places neither of us had visited  before. We can see why so many people end up retiring in these parts, they really have it all. The sea life, bird life, mammals and reptiles we saw around Iluka were especially impressive – far more than we expected in one place ! And the coastline – stunningly beautiful for as far as the eye could see.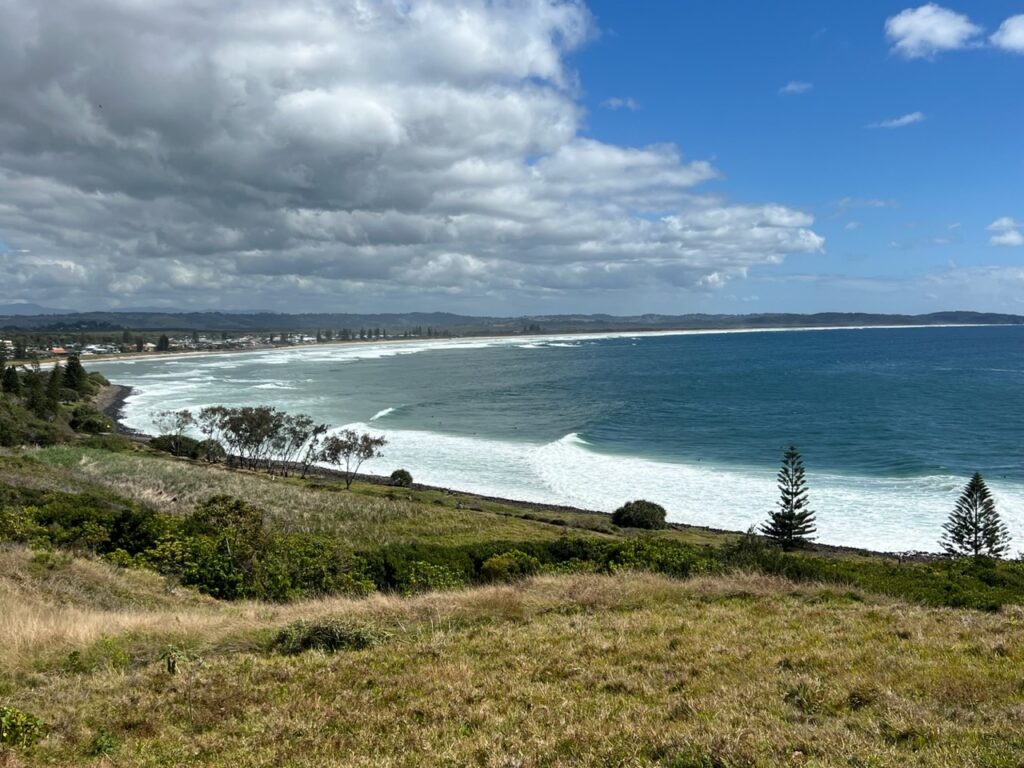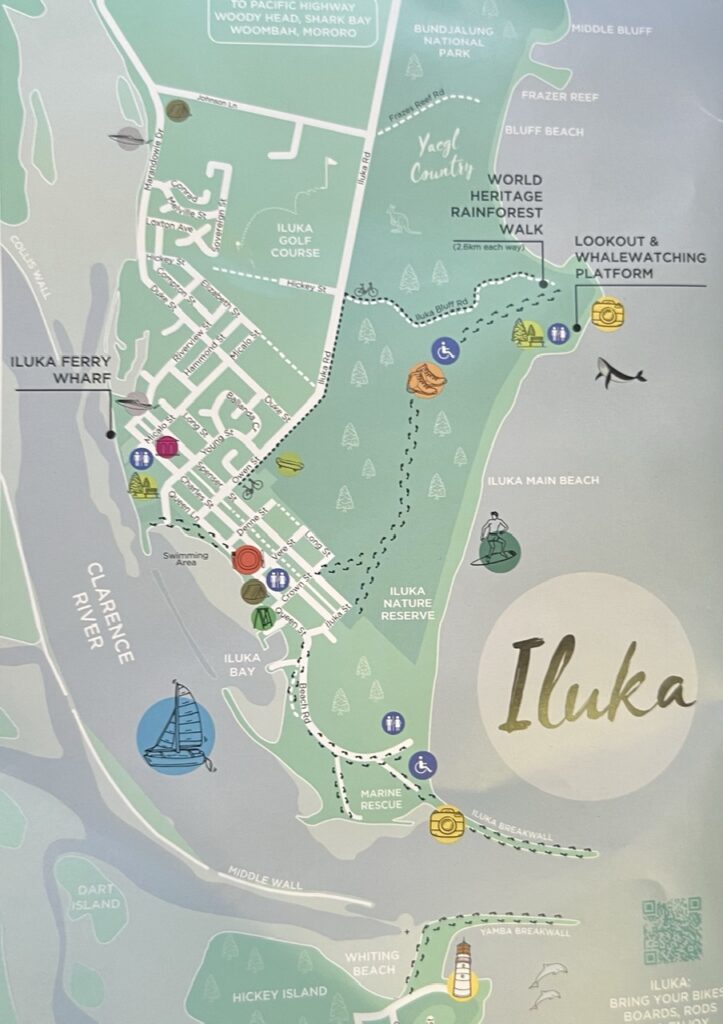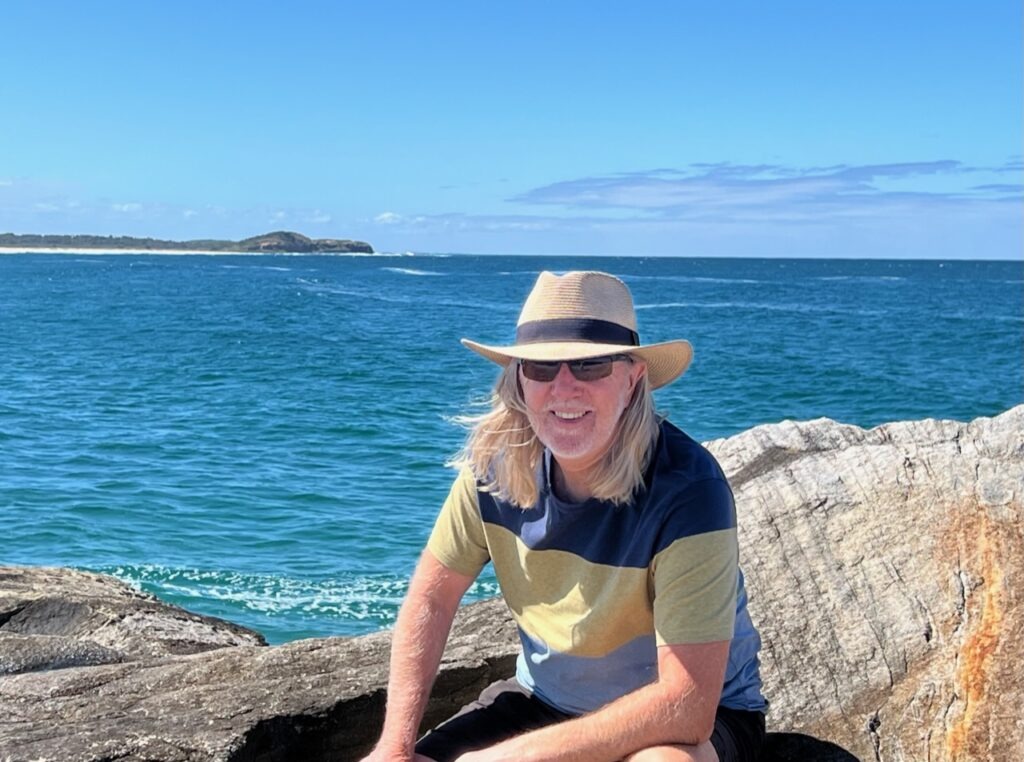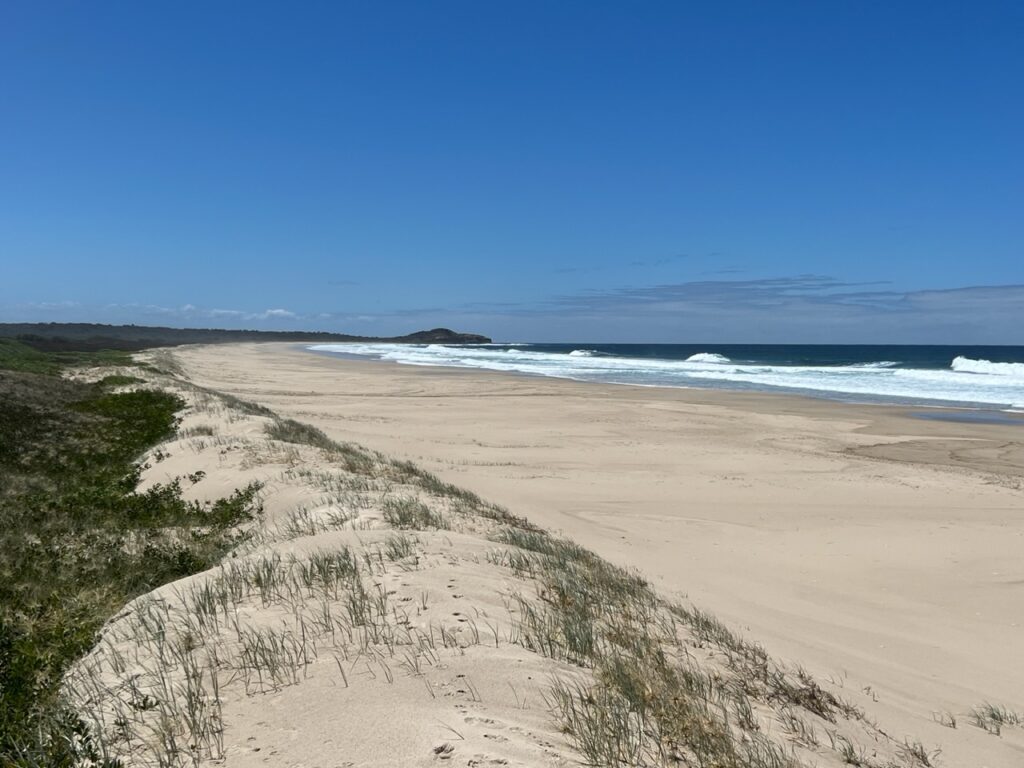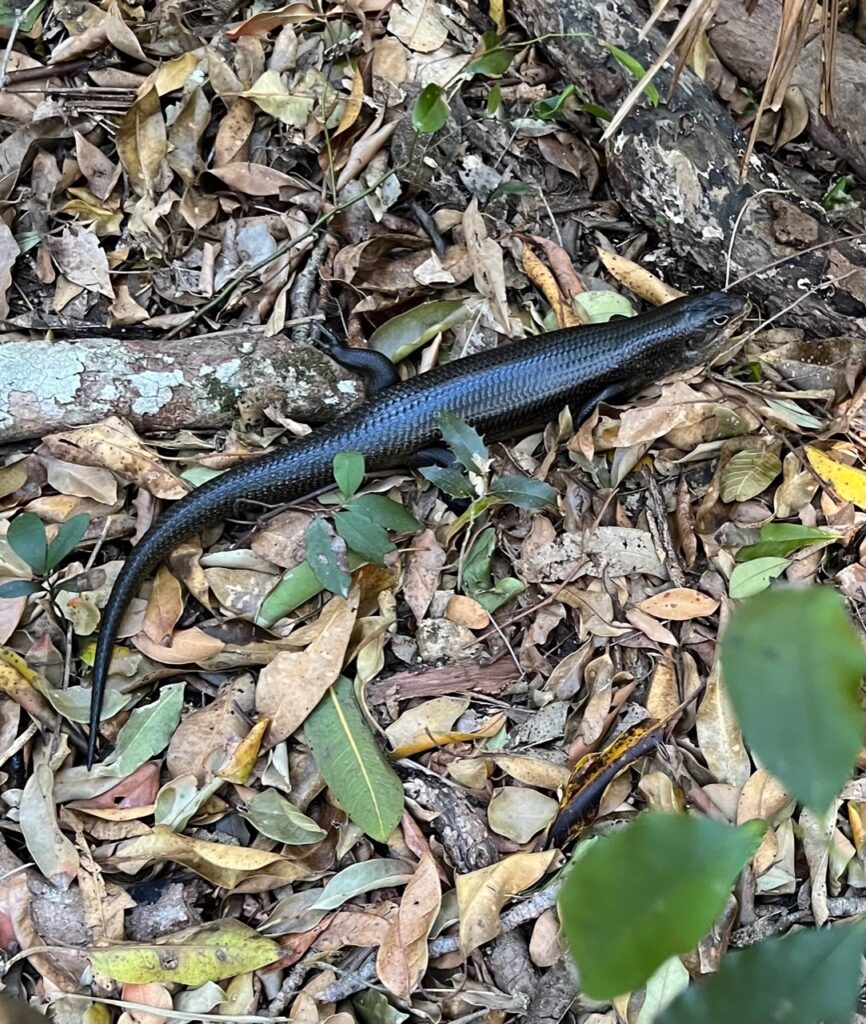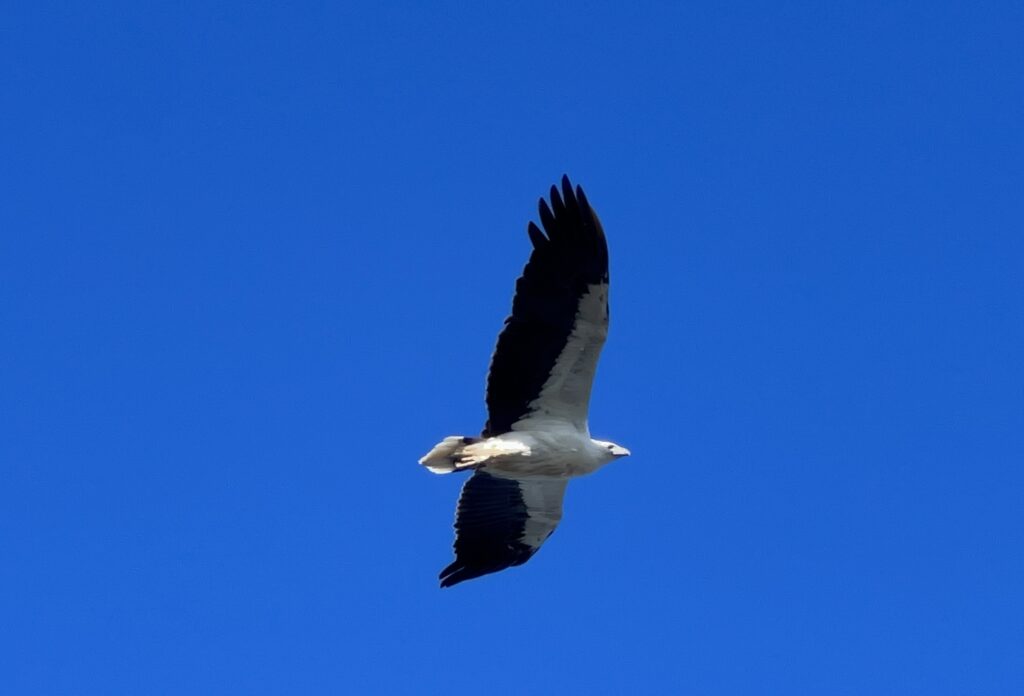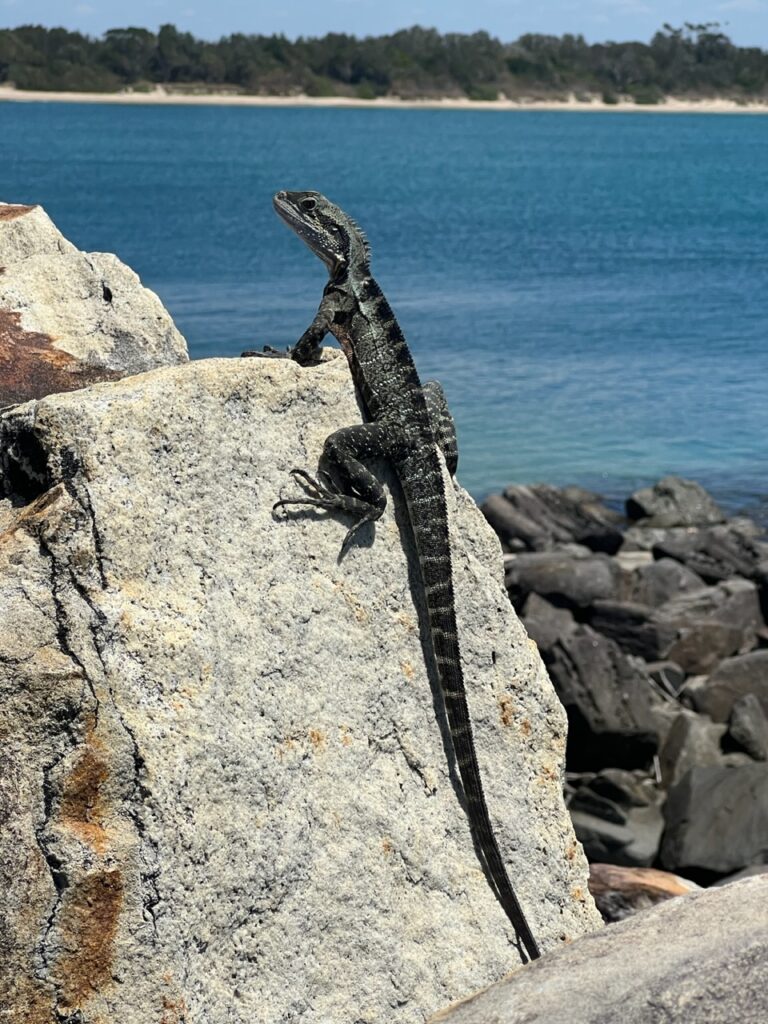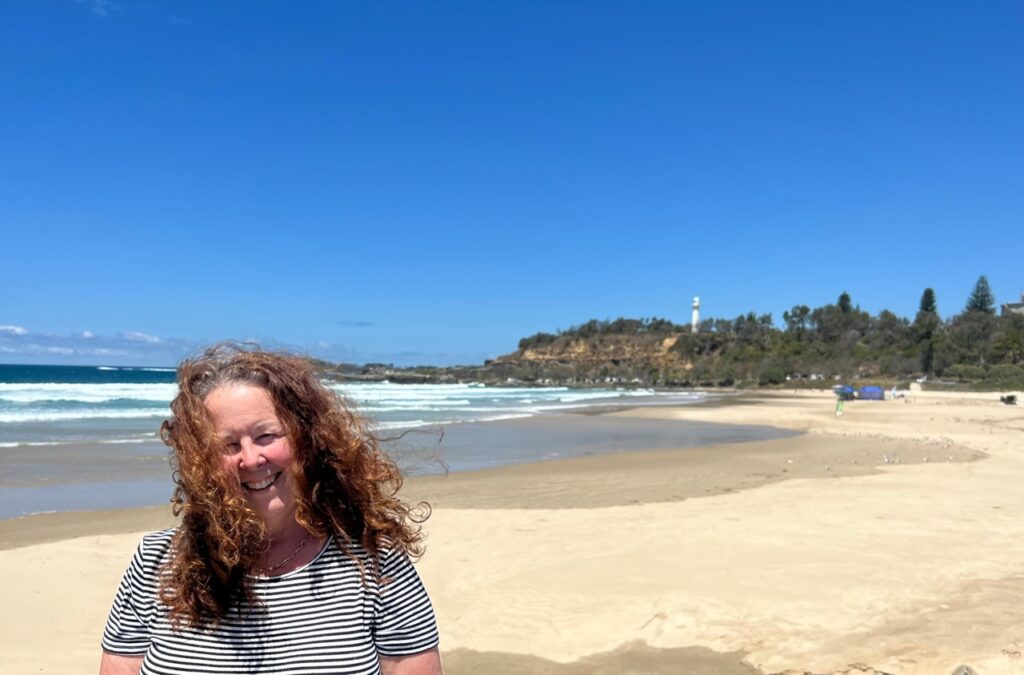 As luck would have it, pretty Grafton – just inland – was in the middle of its annual Jacaranda festival and made for a very enjoyable detour. Row upon row of these beautiful trees all blossoming in lavender! Another (brief) inland diversion we'd much anticipated was the Dorrigo National Park and its rainforest waterfall walks. The walks did not disappoint but a reptile encounter did cause a moment of panic- a few minutes into the walk I almost stepped on a red-bellied black snake resting beside the track. Venomous, yes. Generally deadly, no. As they said to me, "If you are going to get bitten by a venomous snake this is almost certainly one you'll survive ( there are others you won't ! )". En route to Dorrigo one passes historic Bellingen, a prettier town you'd struggle to find. A ton of history, beautifully restored buildings and a nascent cafe culture all wrapped in a very "granola" vibe ( British Colombian's, think Nelson ! ).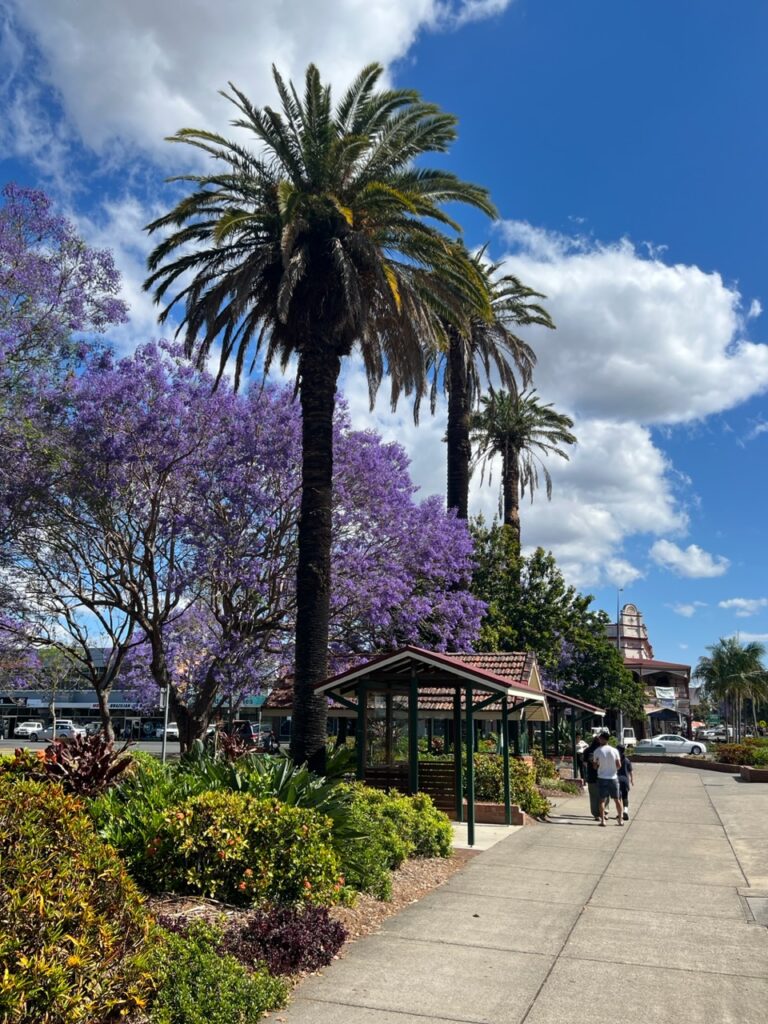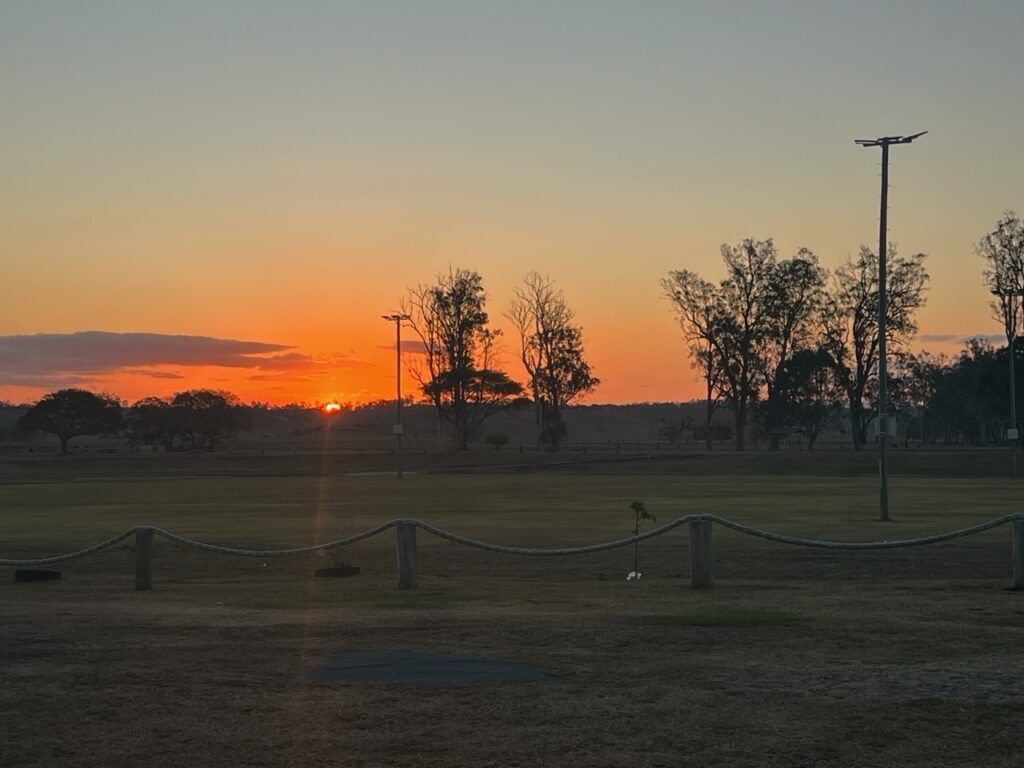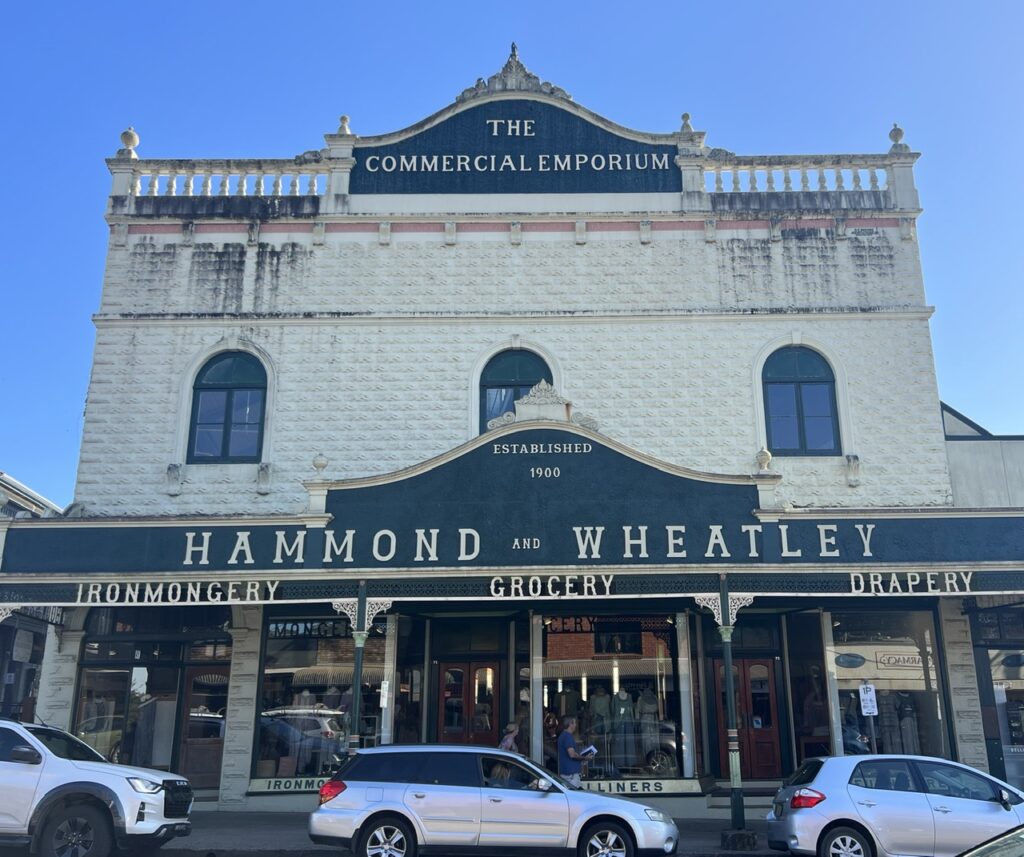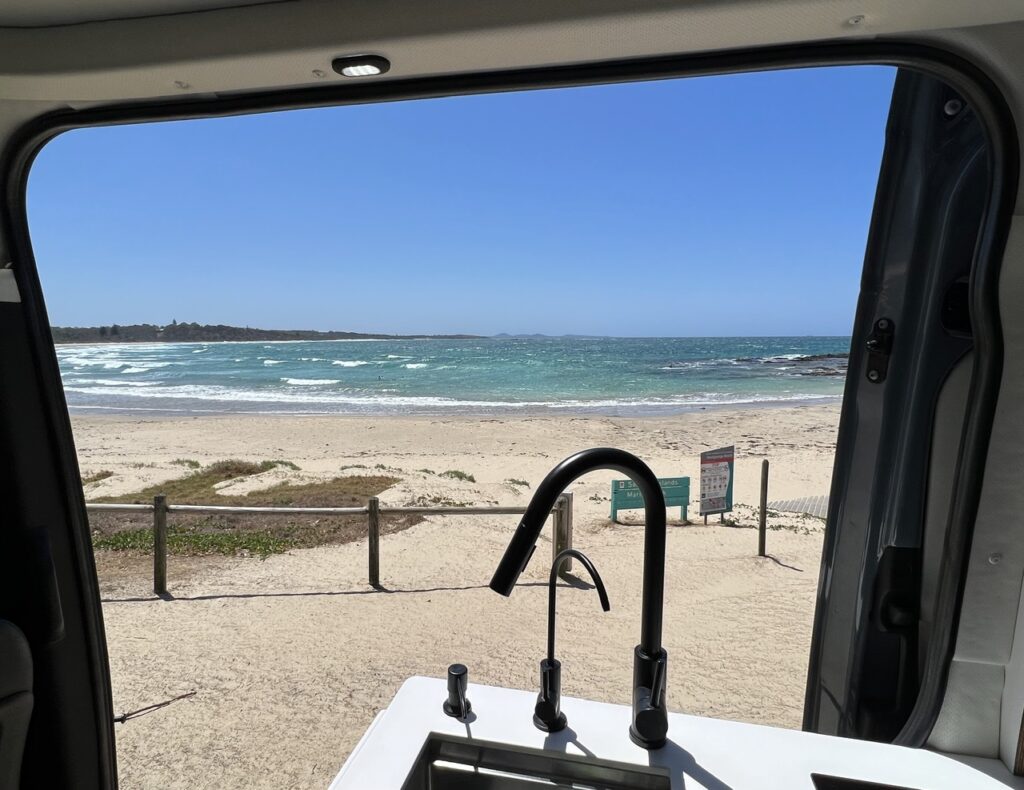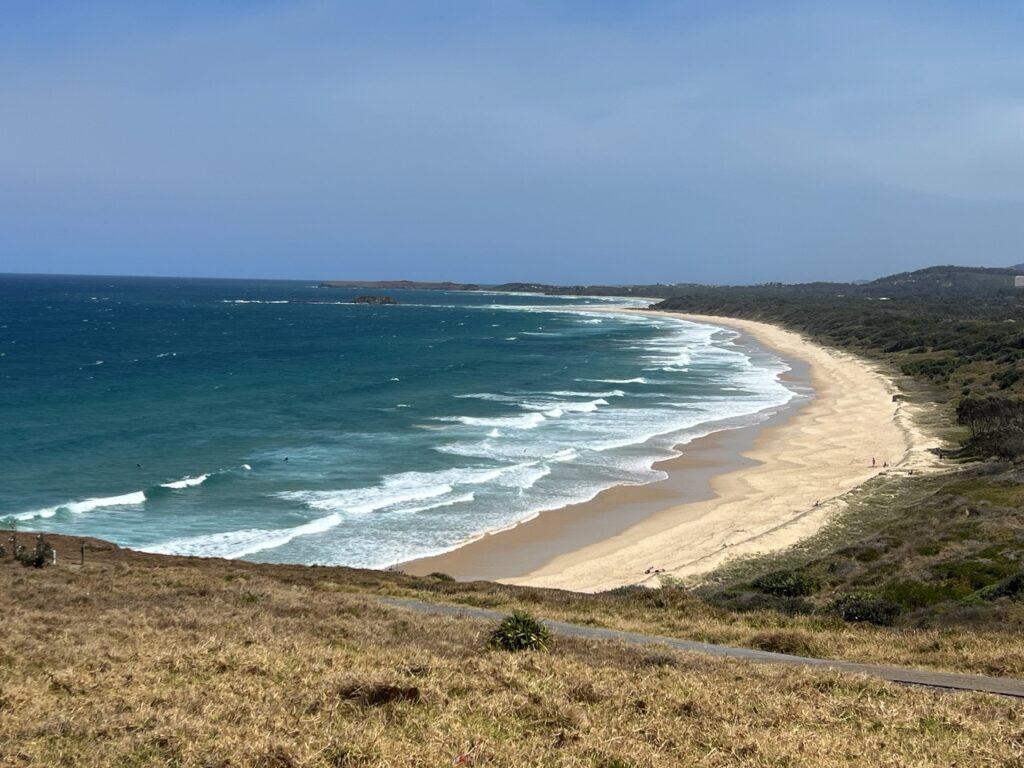 Our travel week ended in Coffs Harbour, another ( and larger ) of the many coastal towns we got to enjoy. Famed for its beaches, jetty, Big Banana, and generally gorgeous views, hilly Coffs ( we were reliably advised ) is the only place where the Great Dividing Range actually comes right to the sea ( it's somewhat inland elsewhere on Australia's east coast). A little bit of trivia you may not have known !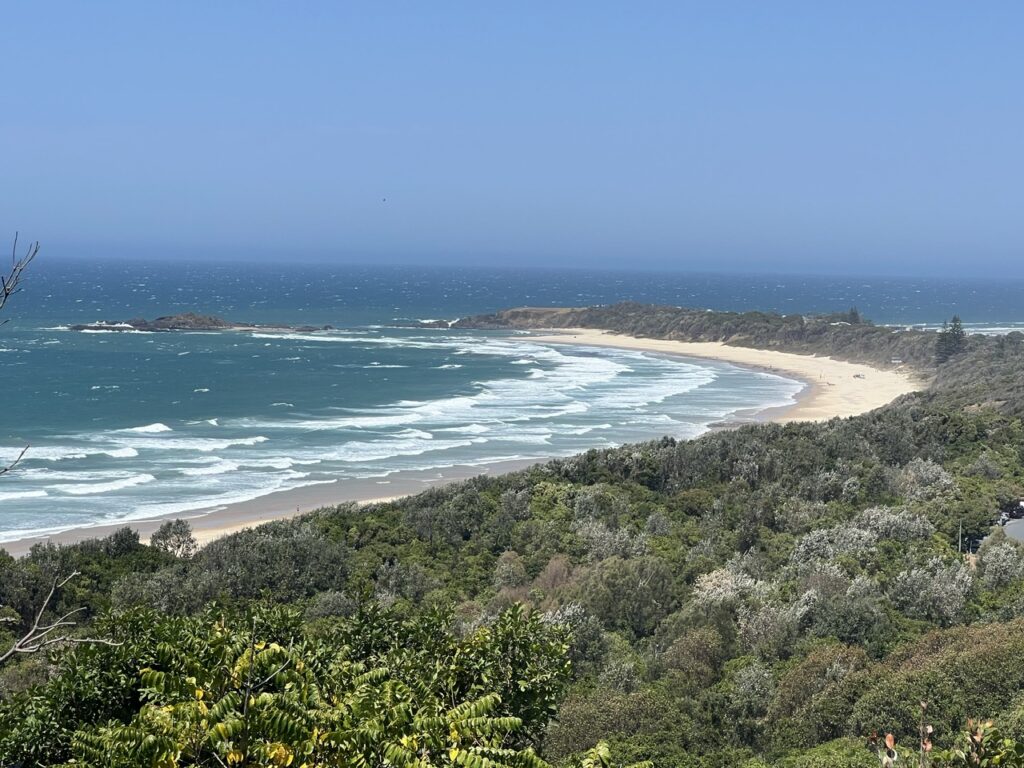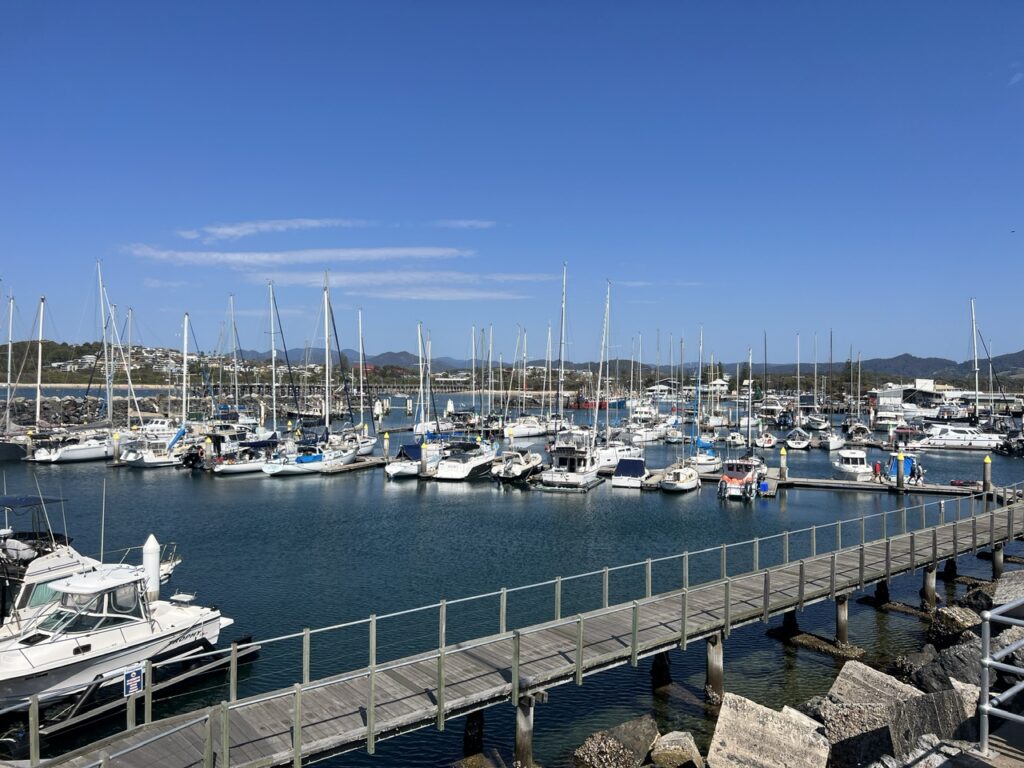 Till next week….