Not sure where the time went but it seems suddenly we looked at the calendar and it was time to head to Melbourne for a long-anticipated rendezvous with our rig – or so we hoped anyway. The "car switch" a week before meant we now had a Victorian-plated vehicle making a convenient one-way trip from Forbes to Melbourne possible ( no need for what would have been a long detour via Sydney ).

For those readers not so familiar with the geography of Australia, we are currently in the South East corner of the country. The white dot is Sydney, "A" is Forbes, "B" is Temora and the blue dot is Melbourne.

Our route from Forbes to Melbourne via Temora, travelled this past week.
Forbes lies on the main highway between Brisbane and Melbourne so it's a very well travelled route. Given it's about a 7 hour trip from Forbes and I have an older brother in Temora ( 90 minutes South-West and more or less on a direct route to Melbourne ) it made good sense to stop in for a quick overnight visit and shorten what would have been a longer journey from Forbes (and it's always wonderful to catch up with family).
Over the past 25 years, Ian and his wife Anne have travelled Australia probably more extensively than anyone I know so it was extremely helpful to be able to lean on them for some route planning regarding our own upcoming adventures. They were full of great tips on possible routes, seasonal travel considerations and a requisite list of "must do's" – the family barbecue was a real Aussie treat as well. They have a large hangar-sized workshop at their place and have generously offered us the use of it to do some minor finishing work on the van when it lands in Melbourne ( so we expect to be returning to Temora )- these were just a few weather related things we could not do before we left Canada. My god, that now seems so incredibly long ago ! Little did we know that Temora had an unexpected surprise in store for us – and if you're an aviation buff it does not get better than this.

Sign outside Temora promoting its aviation museum.

Sometimes your timing works and sometimes not but on the day we arrived the gods were really smiling on us. I'm an avid WW2 aviation fan and it just so happened that many WW2 planes ( from the Temora Aviation Museum ), would actually be in the air on the day we arrived. Apparently pilot accreditation dictates certain minimum flying hours be done in these classics – and today was the day. We'd visited the air museum on an earlier trip so knew they had some pretty special planes, a couple of flying Spitfires among them. To say we were all entranced as the Spitfire did some climbs, rolls and low altitude passes would be an understatement ! Simply incredible, especially the throaty sound of that Rolls Royce V12 Merlin powering what I consider to be the most iconic of WW2 planes, through the sky. Just priceless to see and listen to it doing its moves right above their house. And, not even a crowd – Temora folks are quite un-fazed by it all, this is a regular occurrence and quite routine for the locals. While the two pictures below were shot with just an iPhone at great distance ( apologies for the grainy quality ), the unmistakable shape of the Spitfire is clear, as are its markings.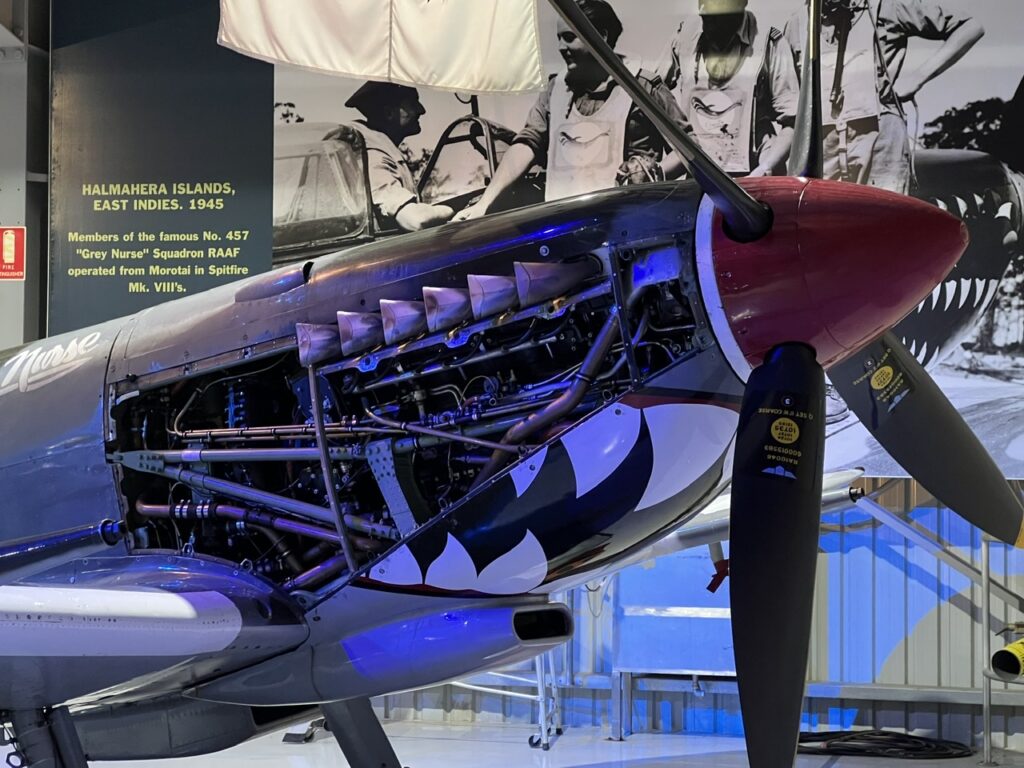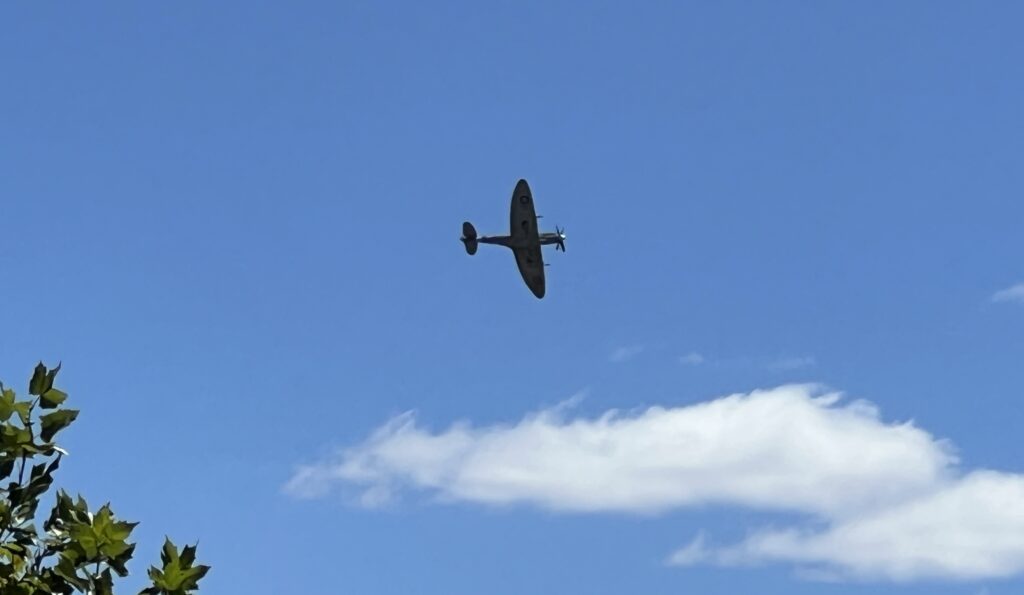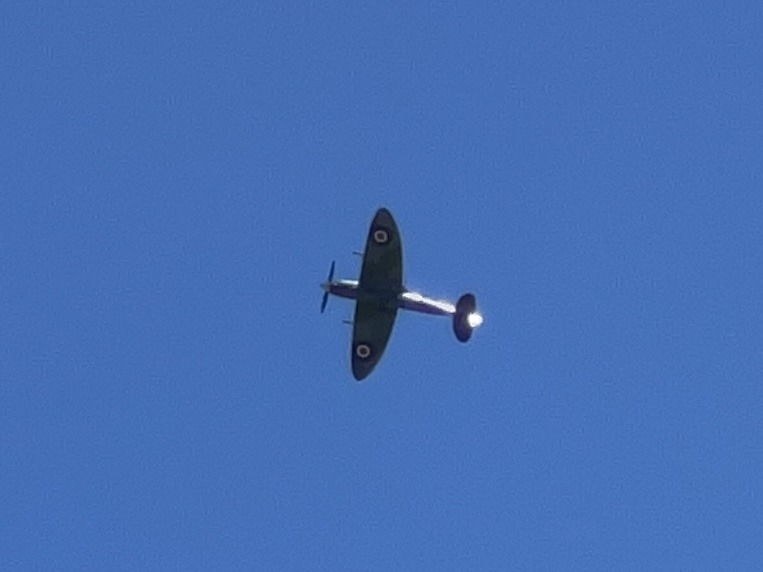 As beautiful as the plane was to watch, I could have stood blindfolded and enjoyed it as much – it was all about the unmistakable roar of the V12 Rolls Royce Merlin engine for me. Managed to capture a bit of it on the same iPhone…….you'll hear the plane coming before you see it ( crank up the volume on your speakers now and look above the middle of the roof in the short video below ):

Certainly hard to top that for excitement and nothing on the 5 1/2 hour drive to Melbourne did though it was a pleasant drive through countryside we had not visited in a very long time. Quaint, historic towns, some of Australia's richest agricultural land and crossing the mighty Murray River ( which divides New South Wales from Victoria ) were some of the highlights. One thing, though, did stand out, and it has since we started driving in Oz – the national campaign against speeding. I don't think we have ever seen as many signs, as many cameras, nor ( thankfully ) have I ever noticed so many people obeying the speed limit !!! Back in the day there was always a crazy speeder or two that would pass you – we noticed none in 6 hours on the road. They have been in for quite a while now and most drivers are simply used to them, but I found the omnipresent speed cameras rather nerve-wracking, constantly wondering if I might have been just a few kms over the limit as I drove by. We are used to the the police still having to catch you and ticket you ( now seems almost old fashioned ! ) but here you simply get your infraction notice/fine in the mail ( with the attendant demerit points ). Many, myself included, don't like it – but it's certainly effective.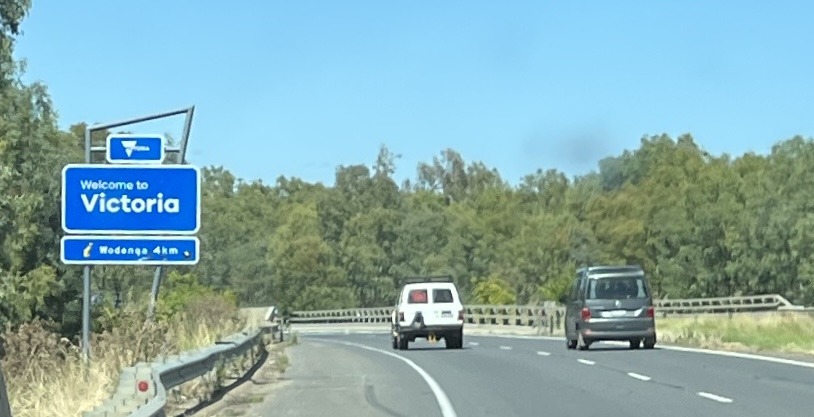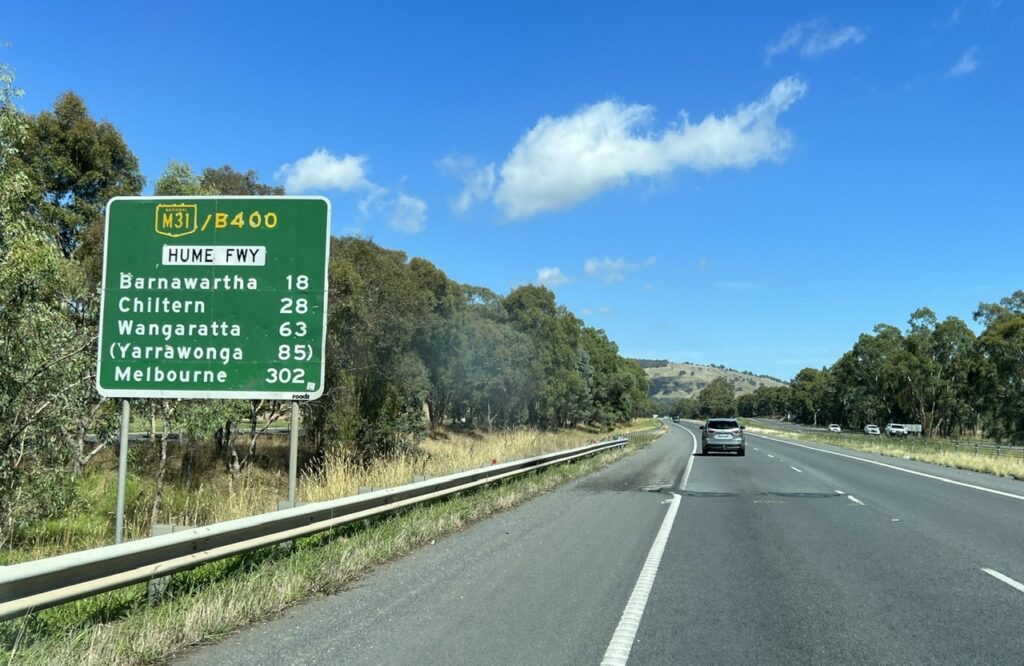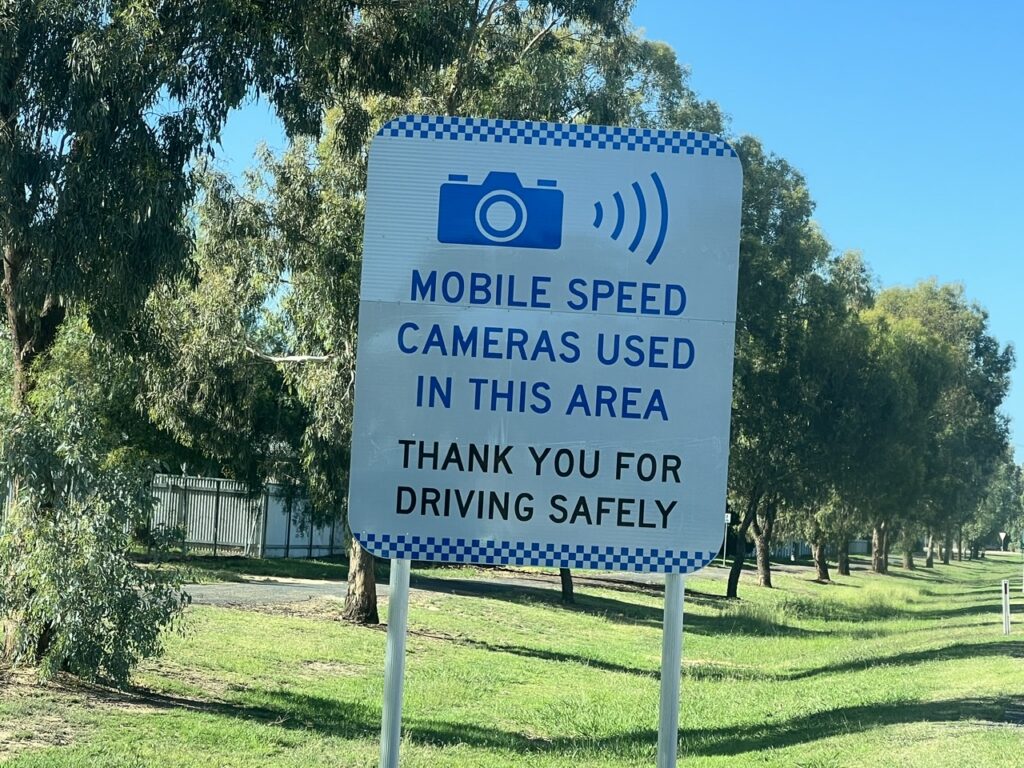 Rental car returned to Melbourne's Tullamarine airport, it was straight in to the city for the first few days where we'd booked a great little AirBnB right in the heart of a Melbourne – directly opposite Flinders Street station in fact ! A great location from which to explore all downtown Melbourne's sights, we were kept busy wandering it's beautiful parks, legendary laneways, the Yarra River, museums, classic old buildings and simply soaking up the ambience that radiates from what must be Australia's most multicultural city. There is so much to do here !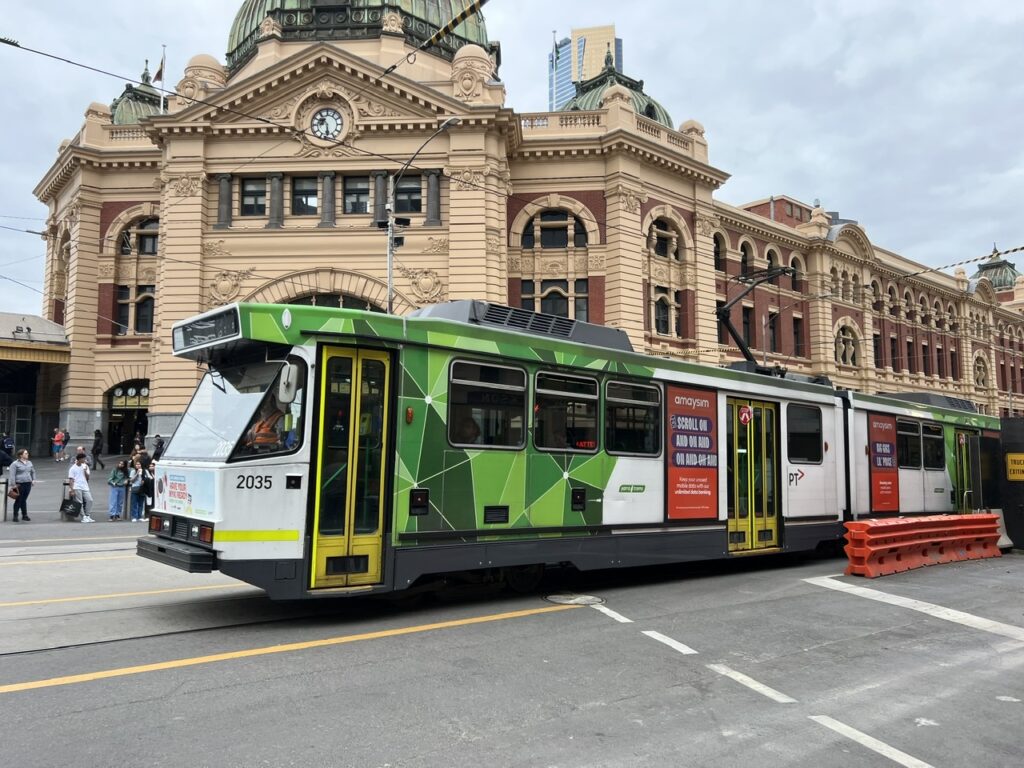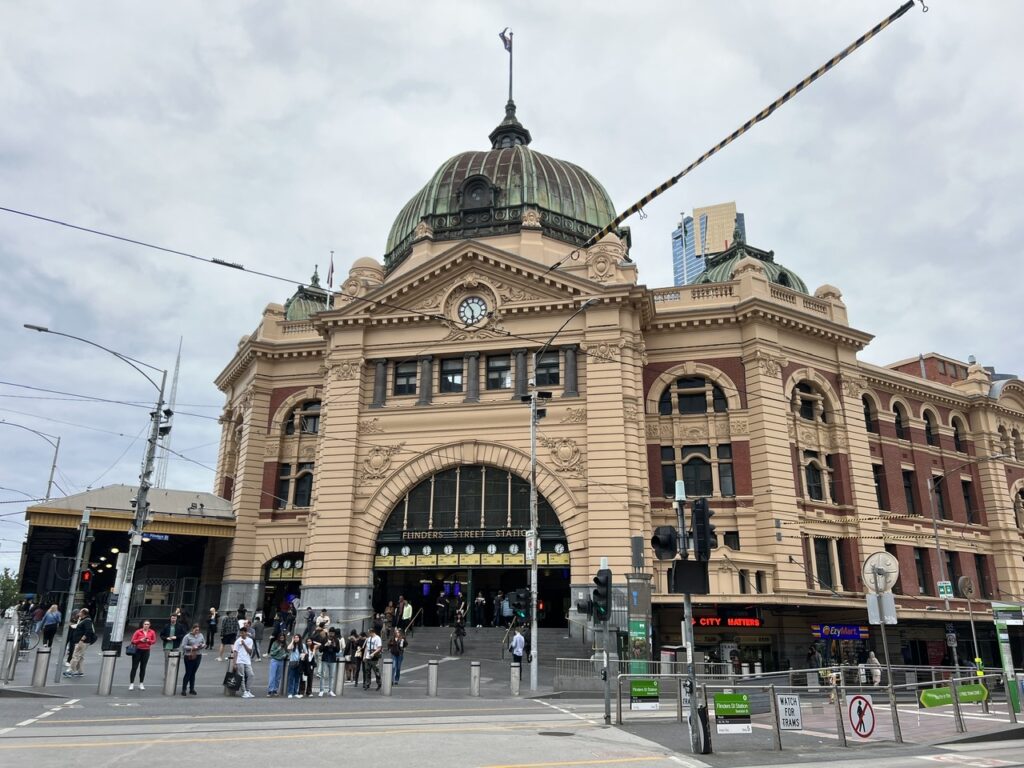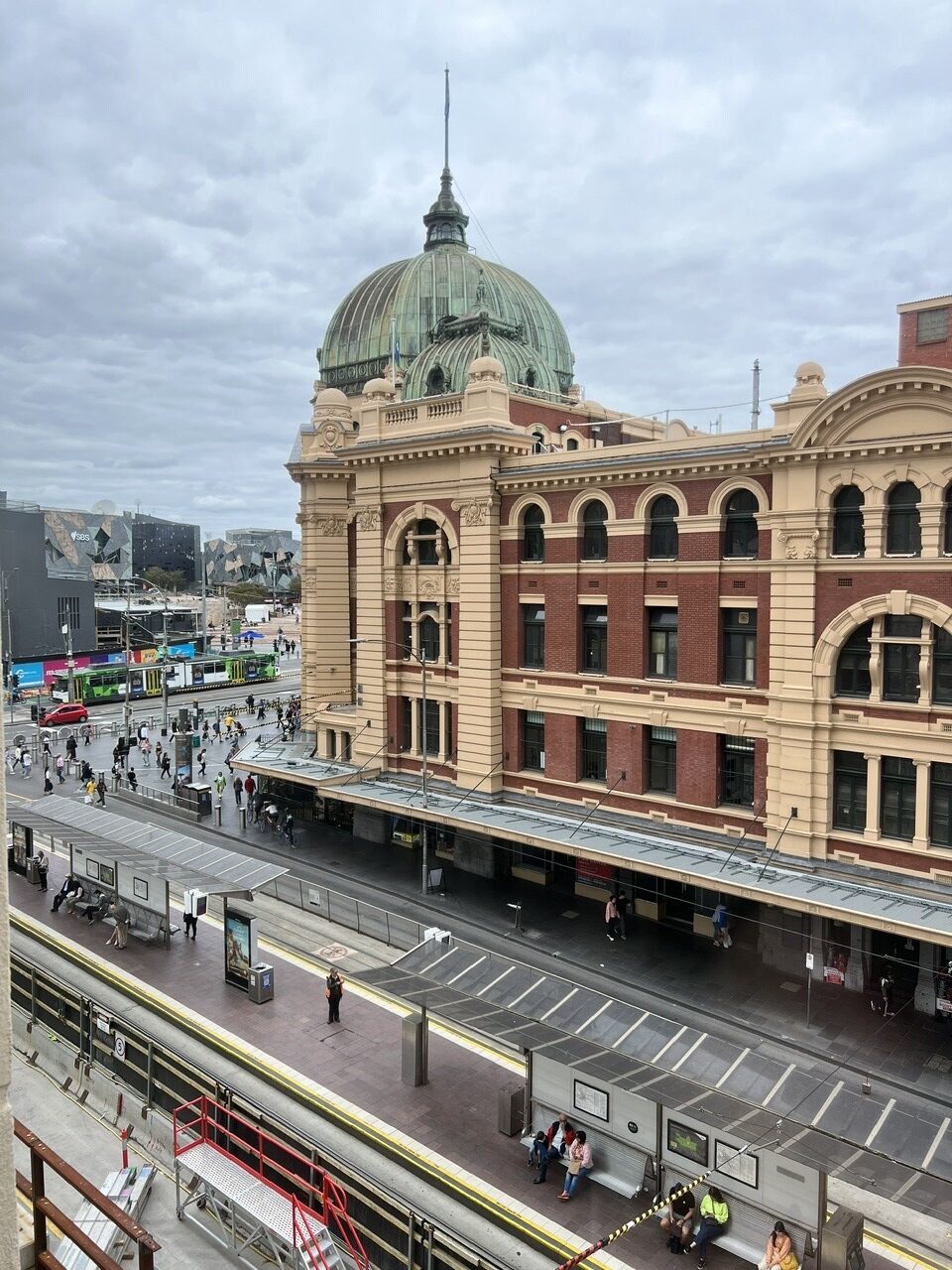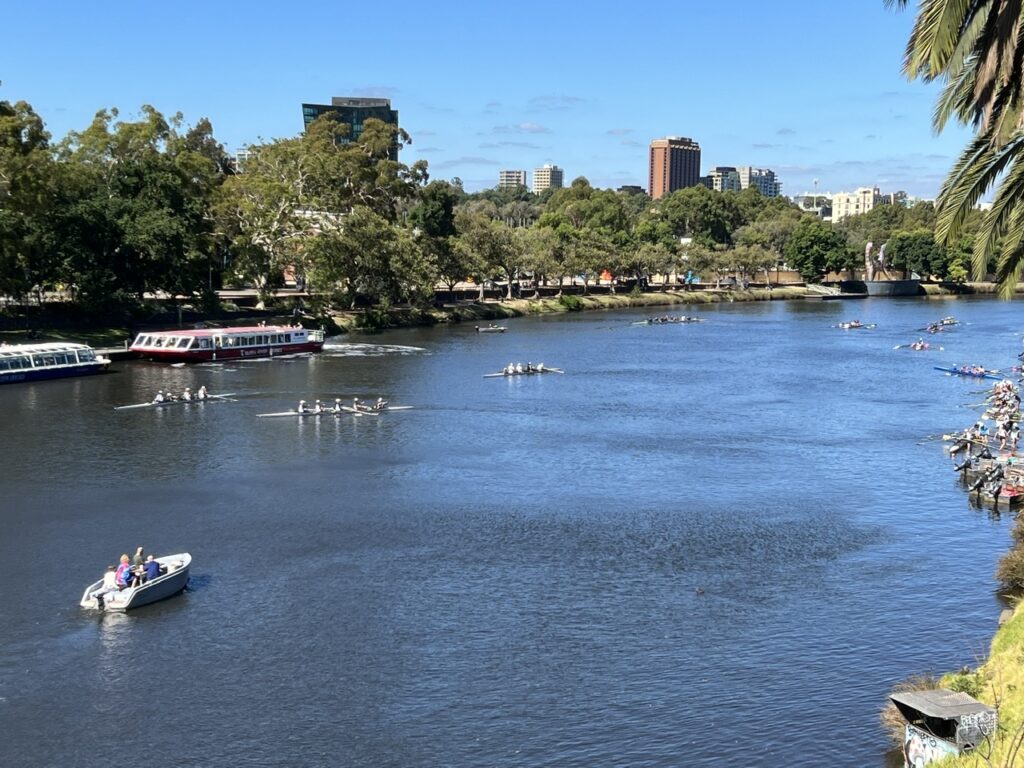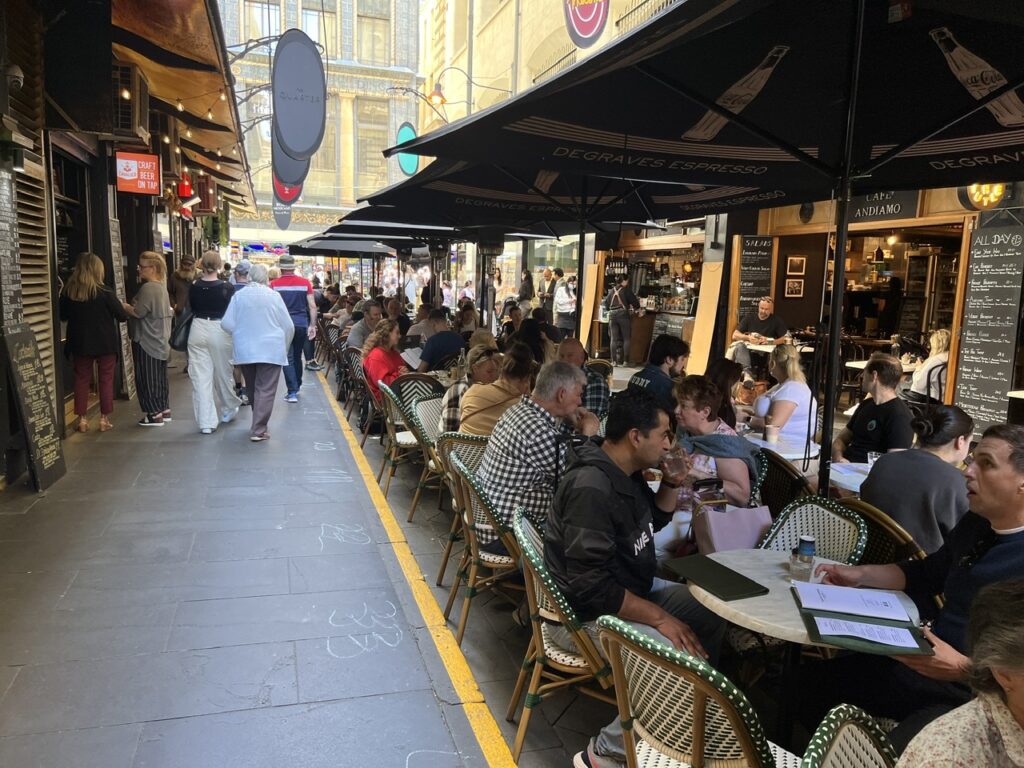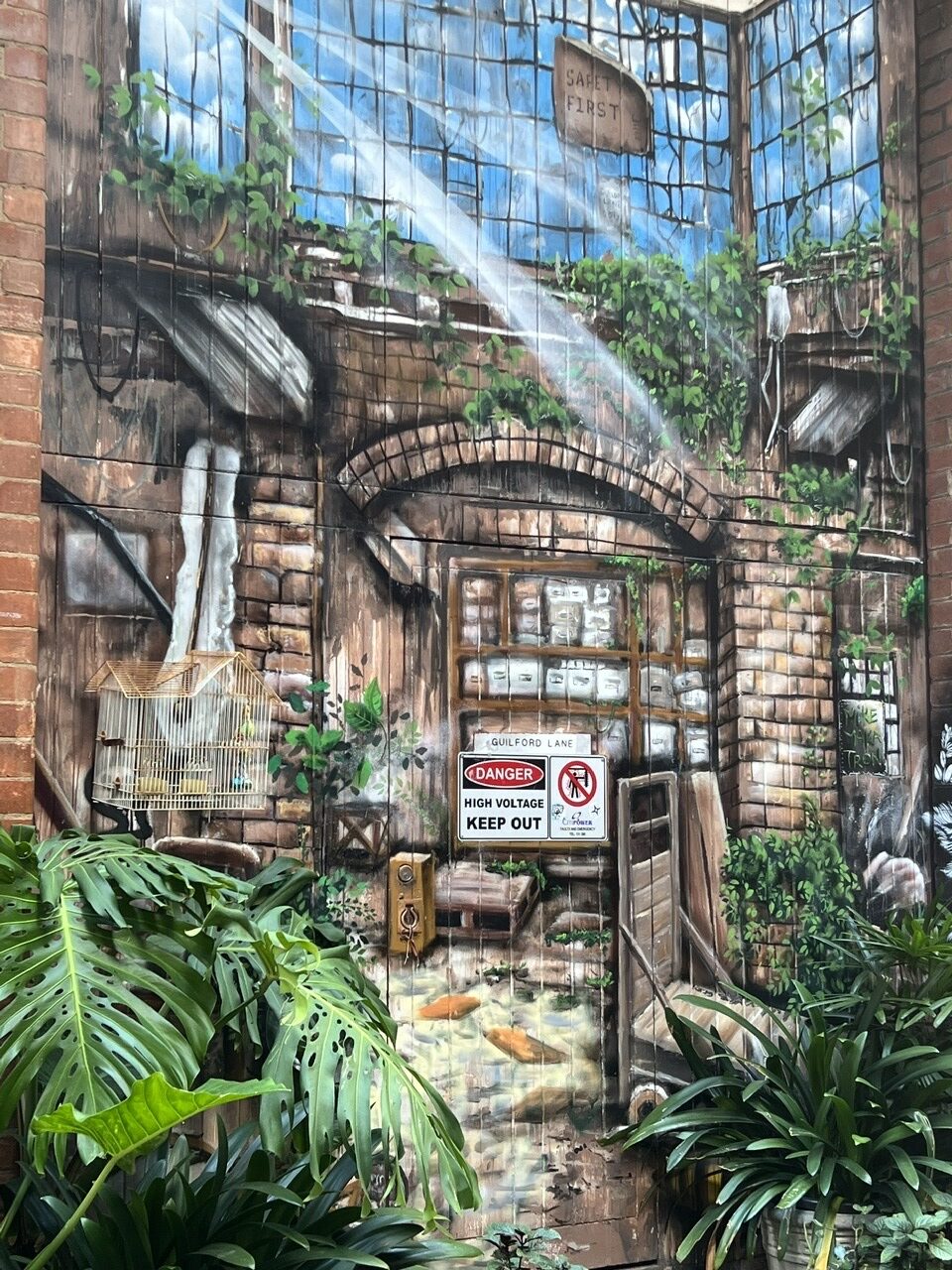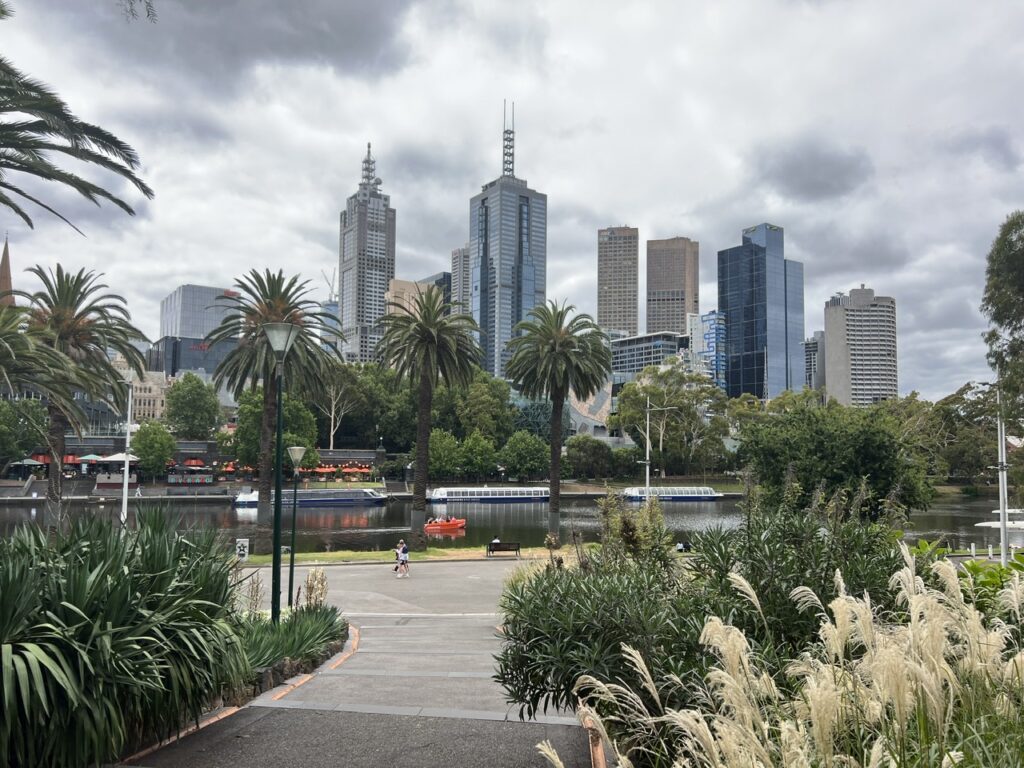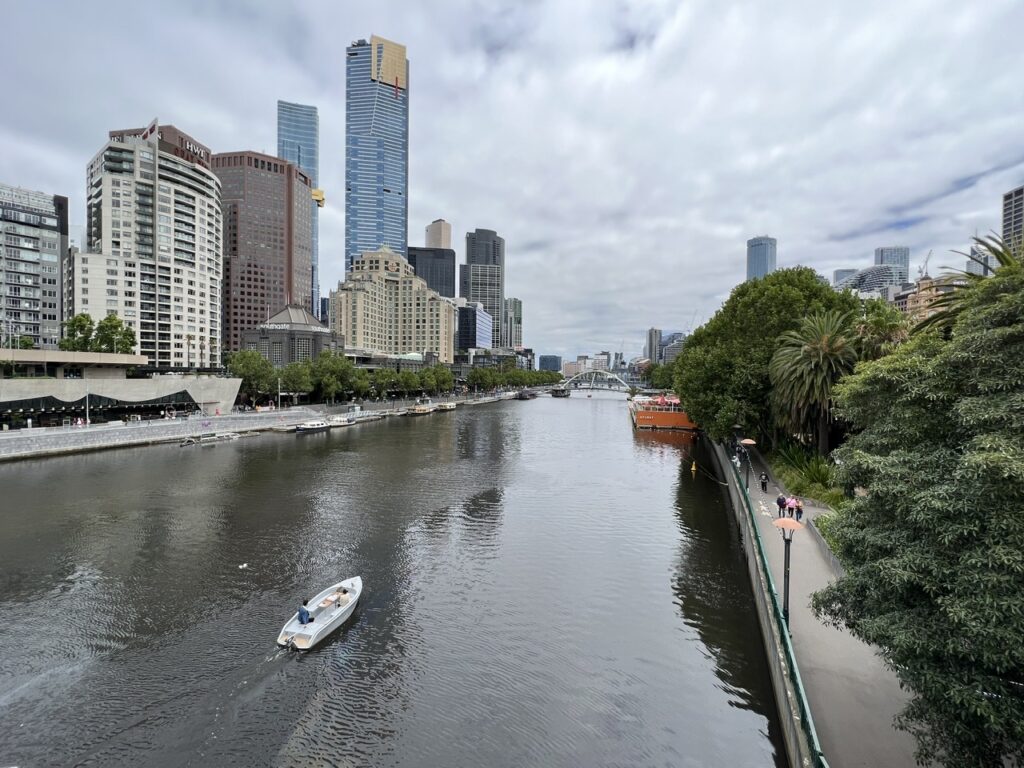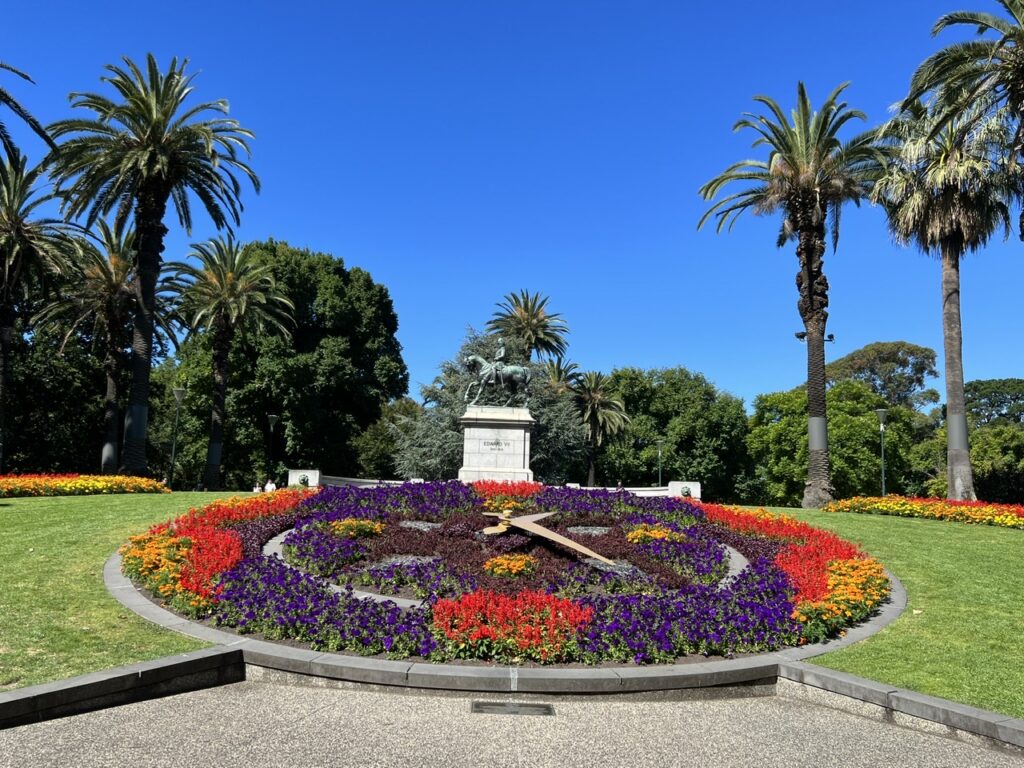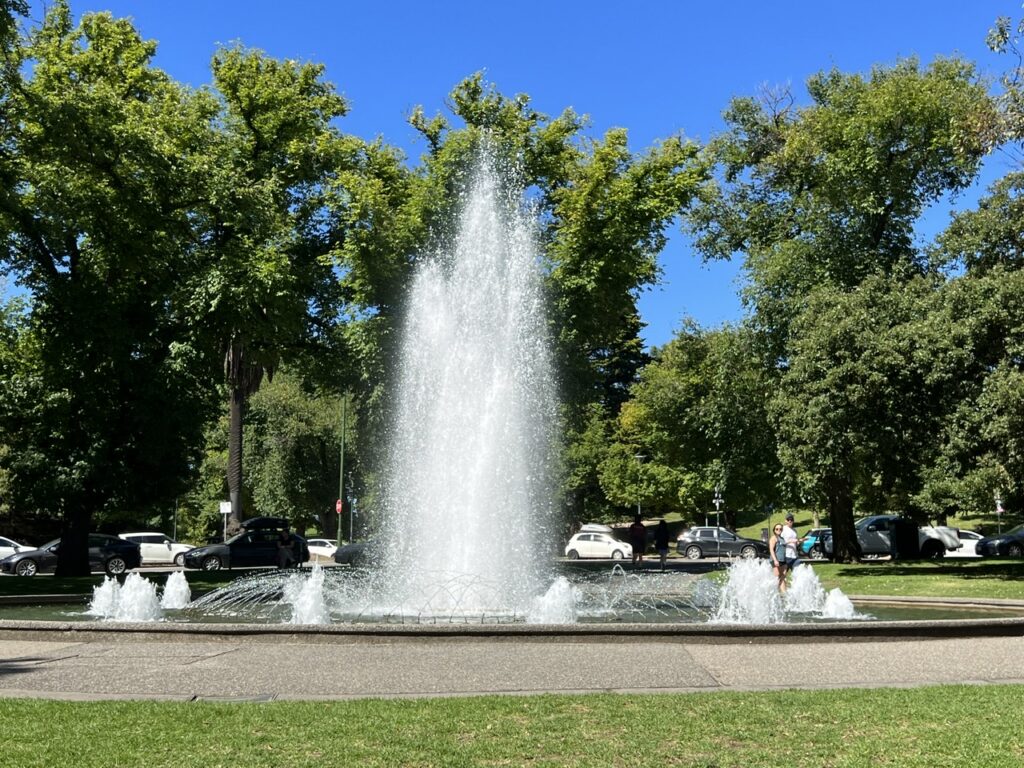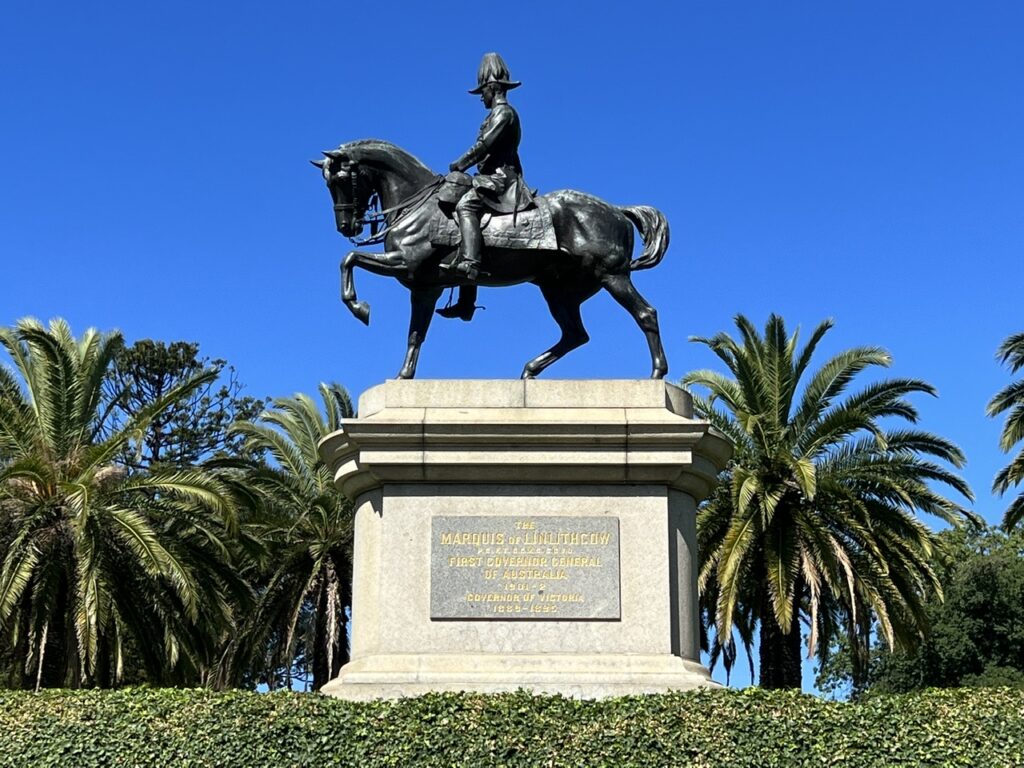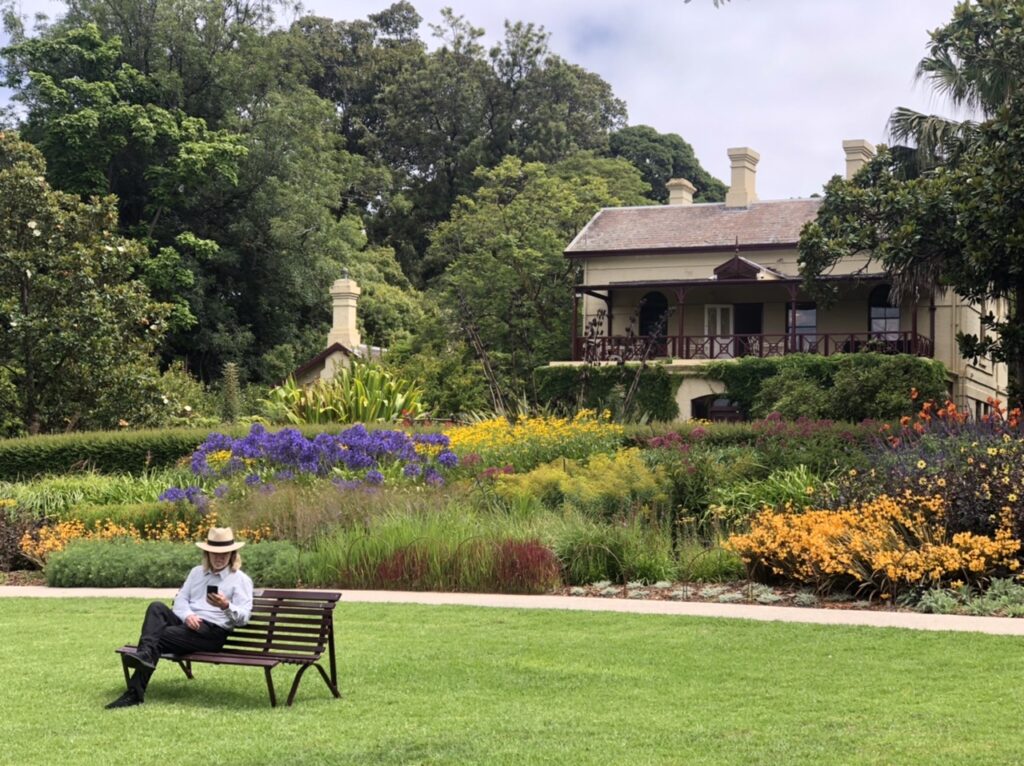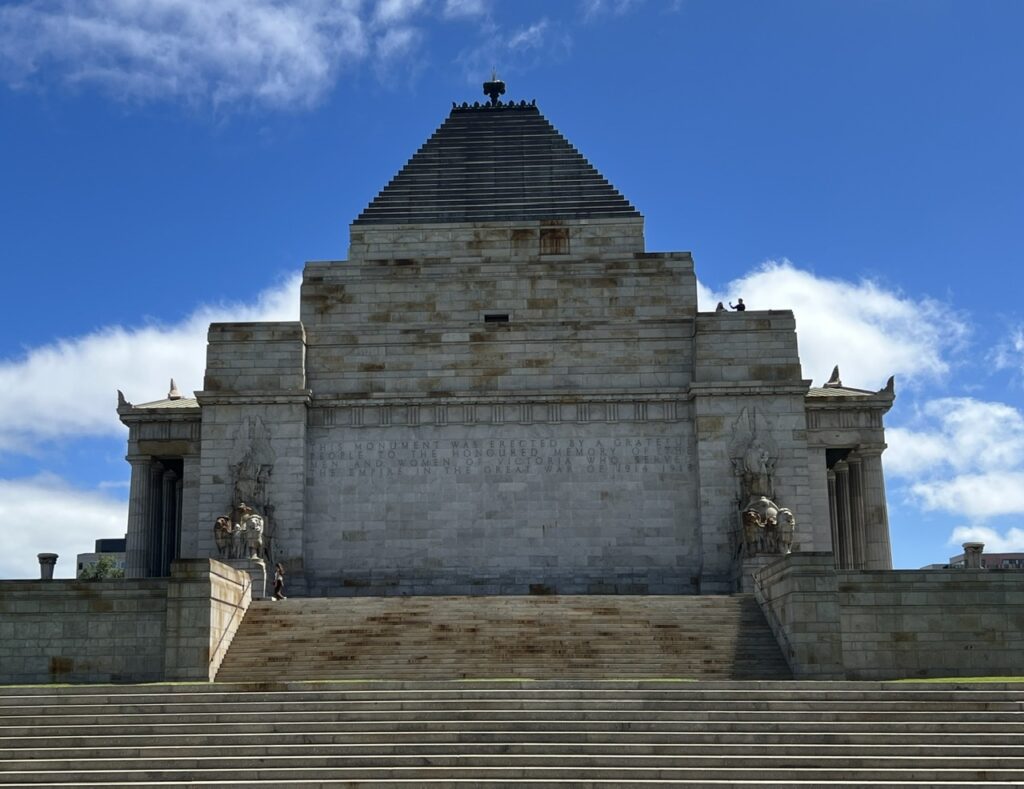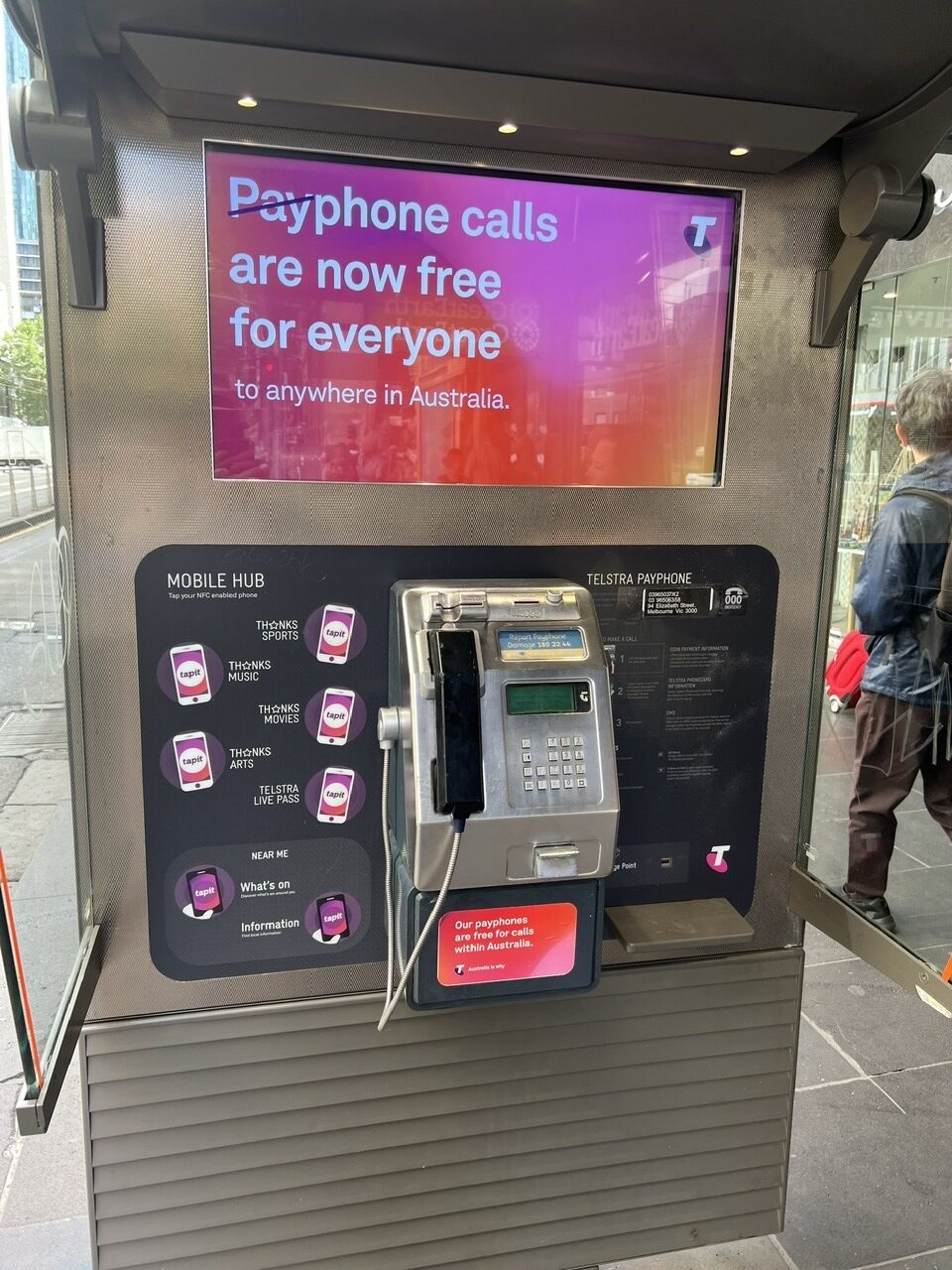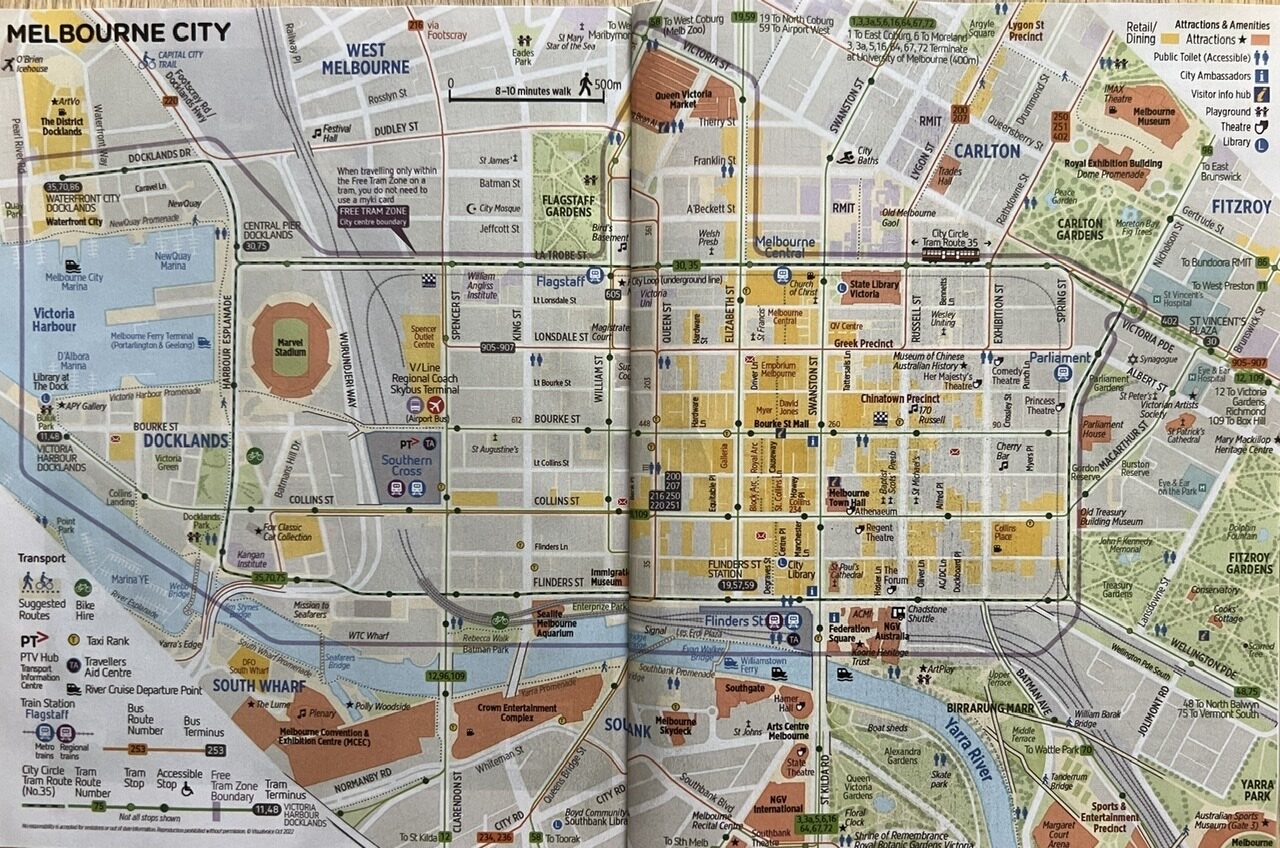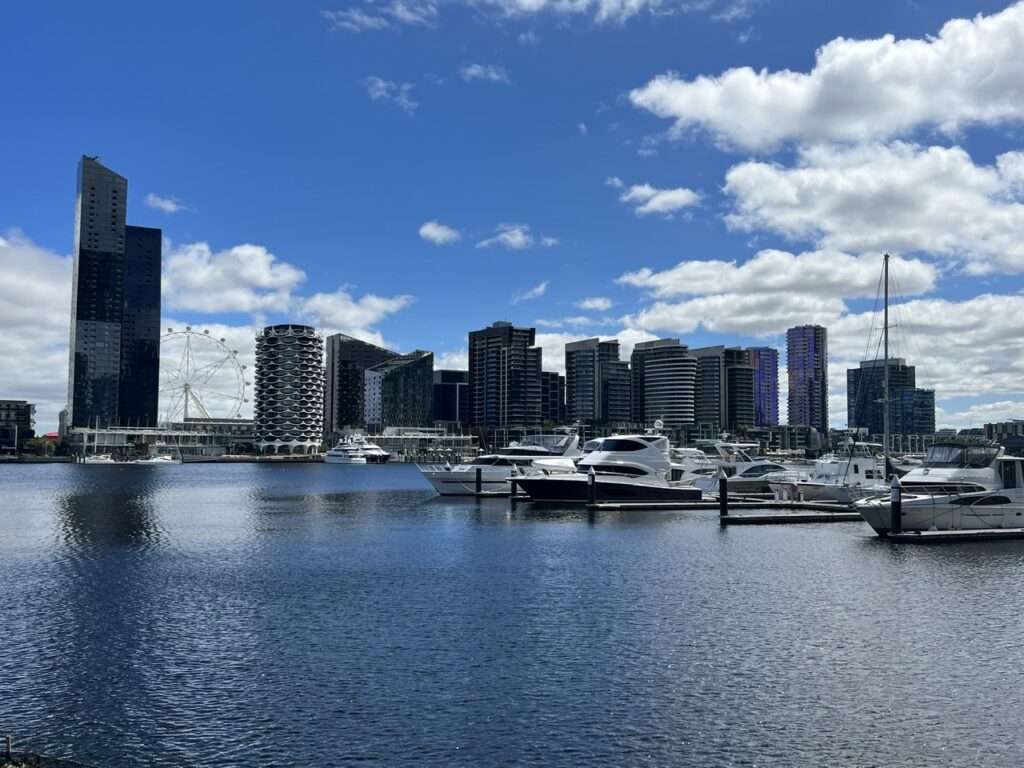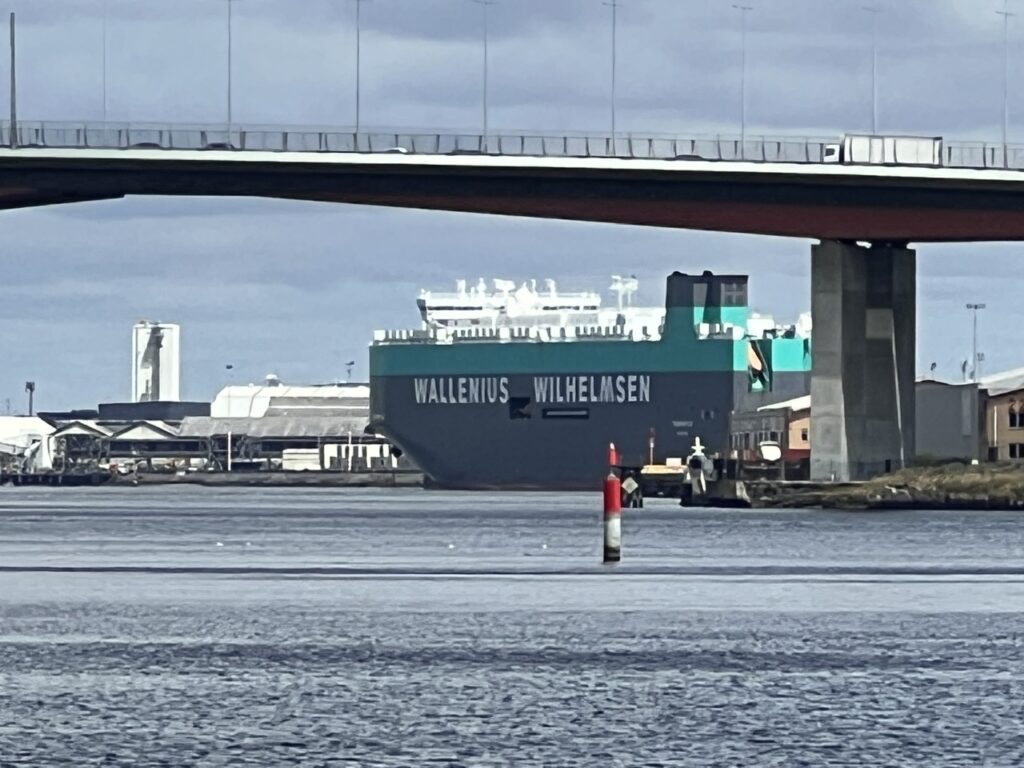 An important step in Melbourne ( before our vehicle was offloaded at the port ) was to have our Carnet reviewed and processed – that's where the ABF ( Australian Border Force ) approve the "legal" aspect of the vehicle's temporary entry to Australia. It involved a long haul back out to the ABF building near Tullamarine airport but the officer was super friendly and had it all done in about 40 minutes. While that was a critical step in the importation process out of the way, it is the next step that is the challenging one – getting the vehicle through the port and the quarantine inspection. More details on that in the latest shipping update in the blog postscript below ( honestly, it's a skip unless you are intrigued by the machinations of Melbourne's port – that's why I always put it at the end 🙂 )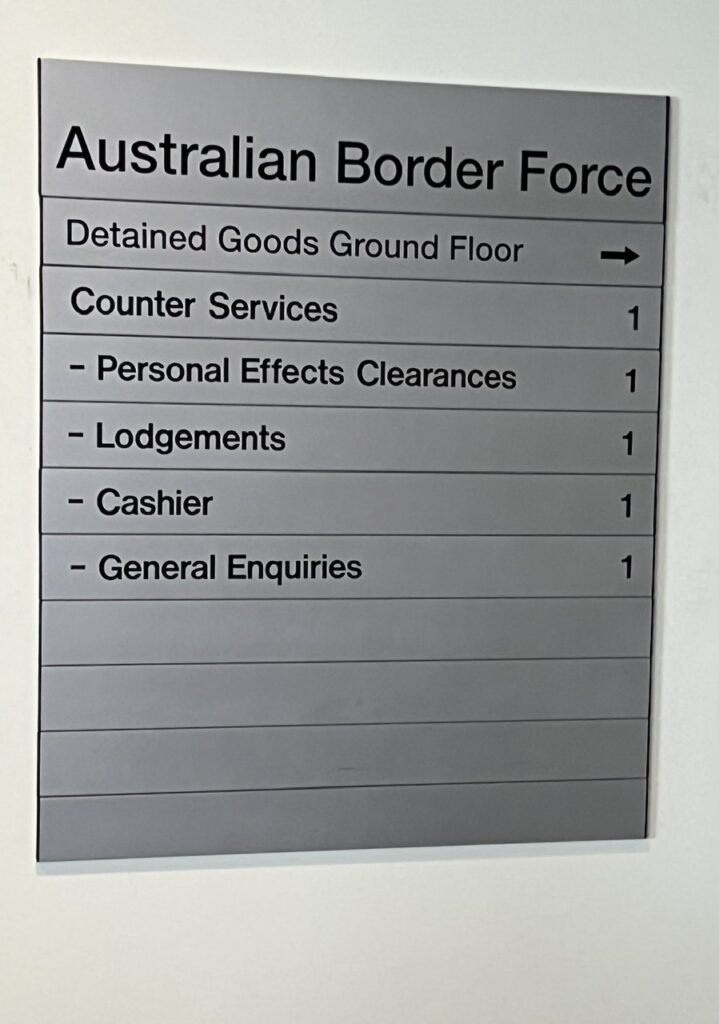 We were not entirely surprised to see the port unloading process delayed ( quite seriously ) so opted to spend the rest of the week out by the beach. A second AirBnB was found, right by Aspendale beach, so for the rest of the week it was time to relax and enjoy some swimming, long beach walks and beautiful sunsets over Port Philip Bay.

If you are going to be stuck in Melbourne you might as well enjoy what it has to offer !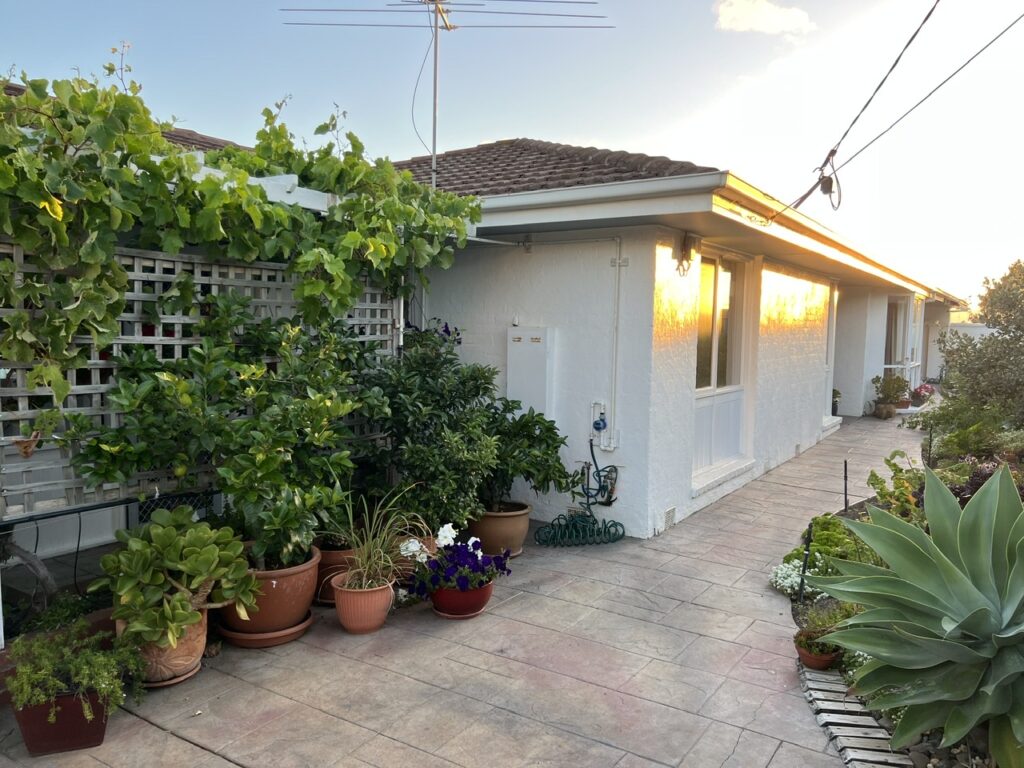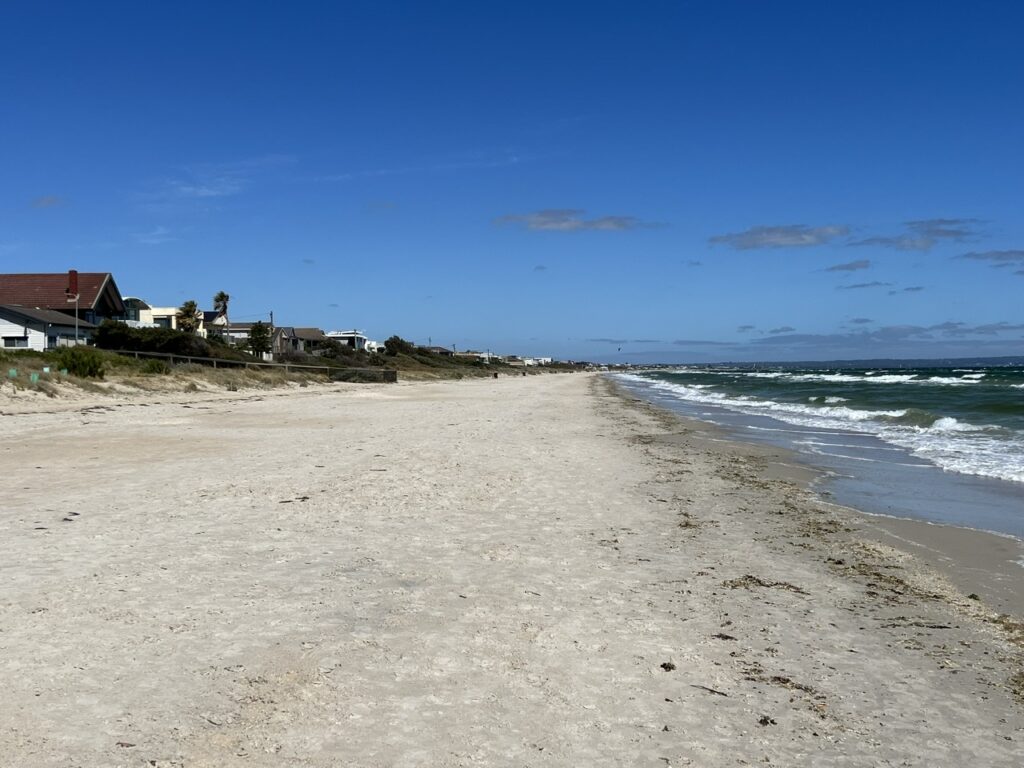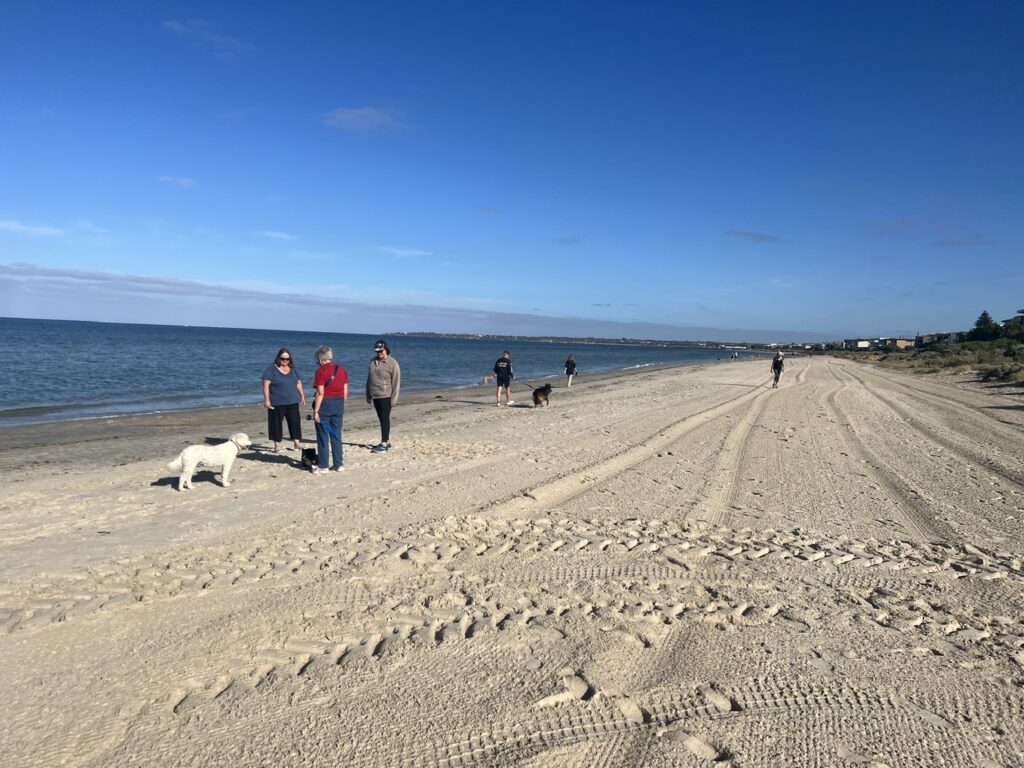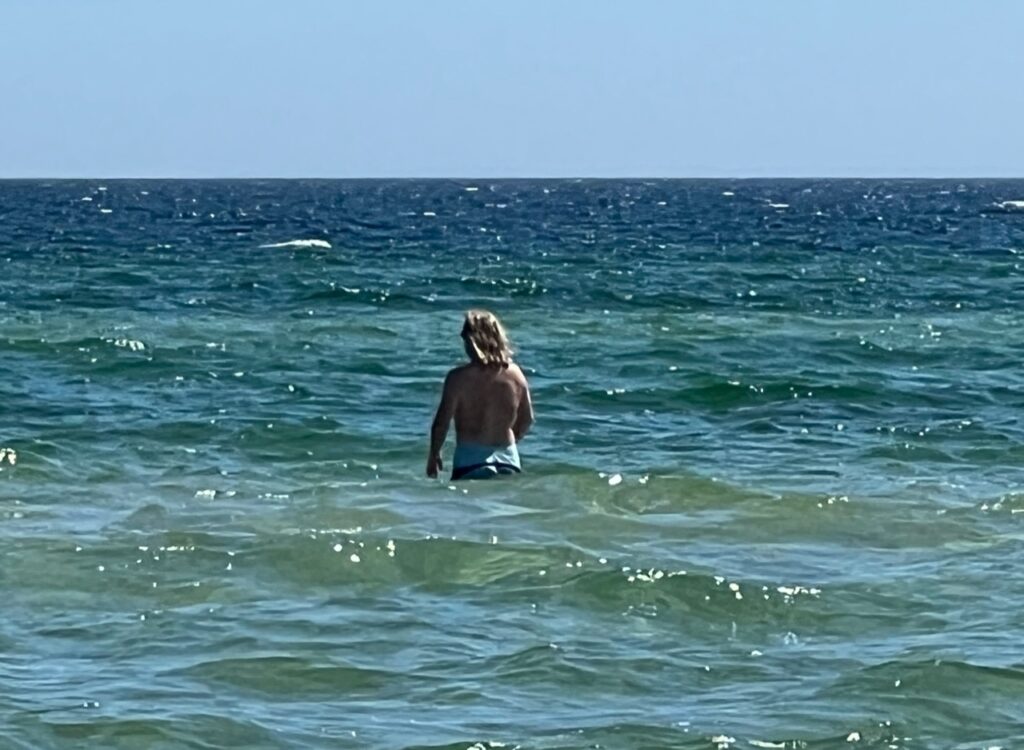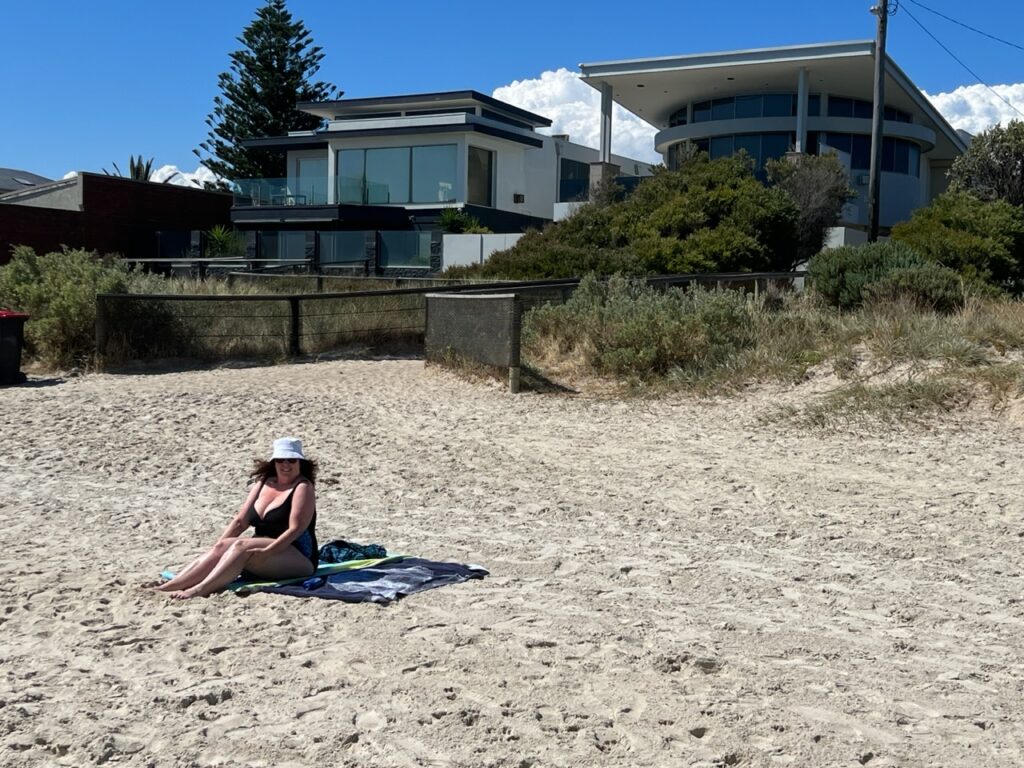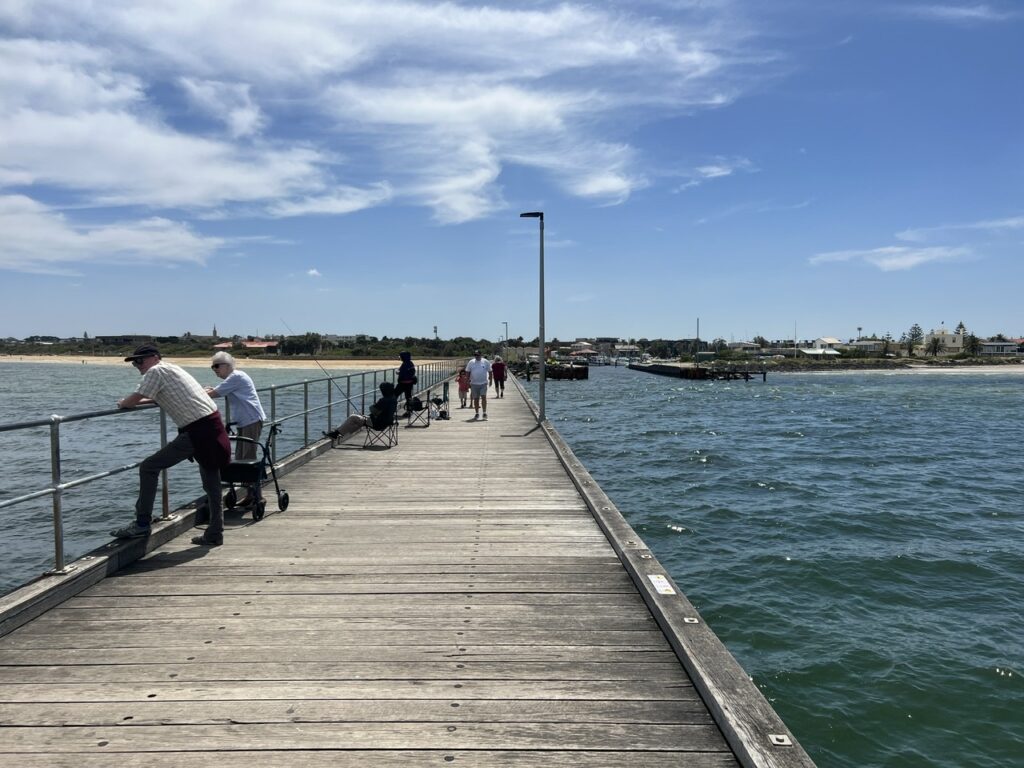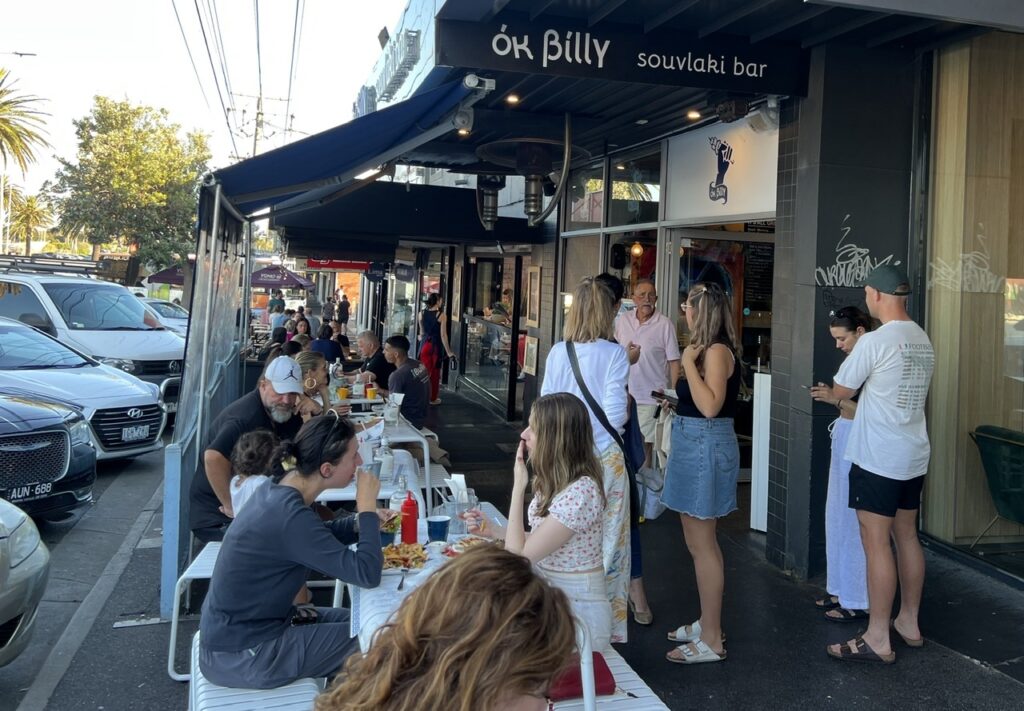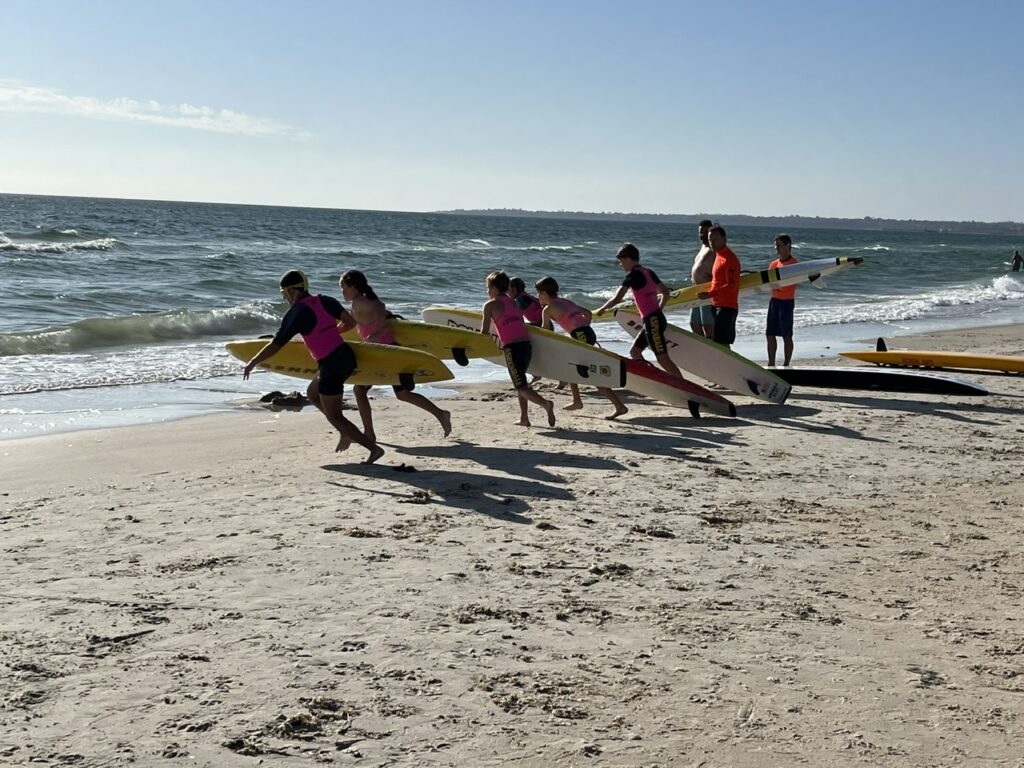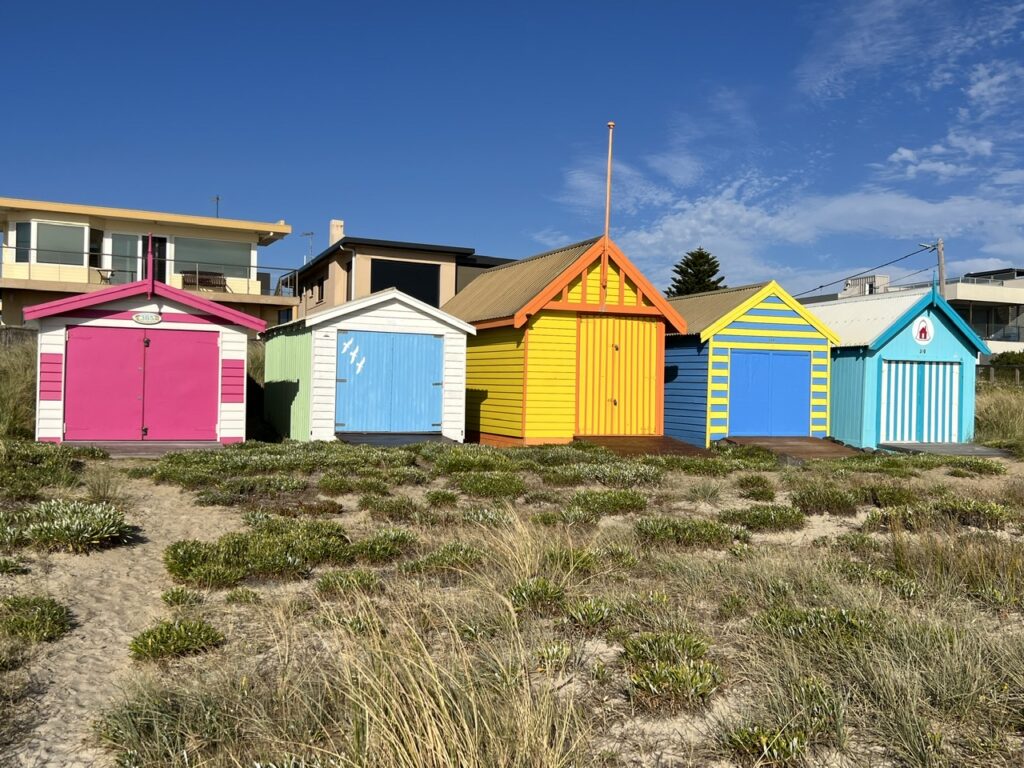 Postscript: Shipping Update
Many years ago a children's song became popular – you know the one, "The Song That Never Ends ( It Just Goes On And On And On !)". I think of it every time I look at the unloading schedule on the Port of Melbourne website – our ship delayed again and again and again, it just goes on and on and on !!! It truly is beyond frustrating. January 27th initially, then pushed back almost 2 full weeks to February 7, then again to the 9th, then the 11th and now February 13th ( meaning it will likely be the 15th at best before we see it and that's if, and only if, further cleaning is not required by the Quarantine folks ). Fingers crossed we get lucky on that !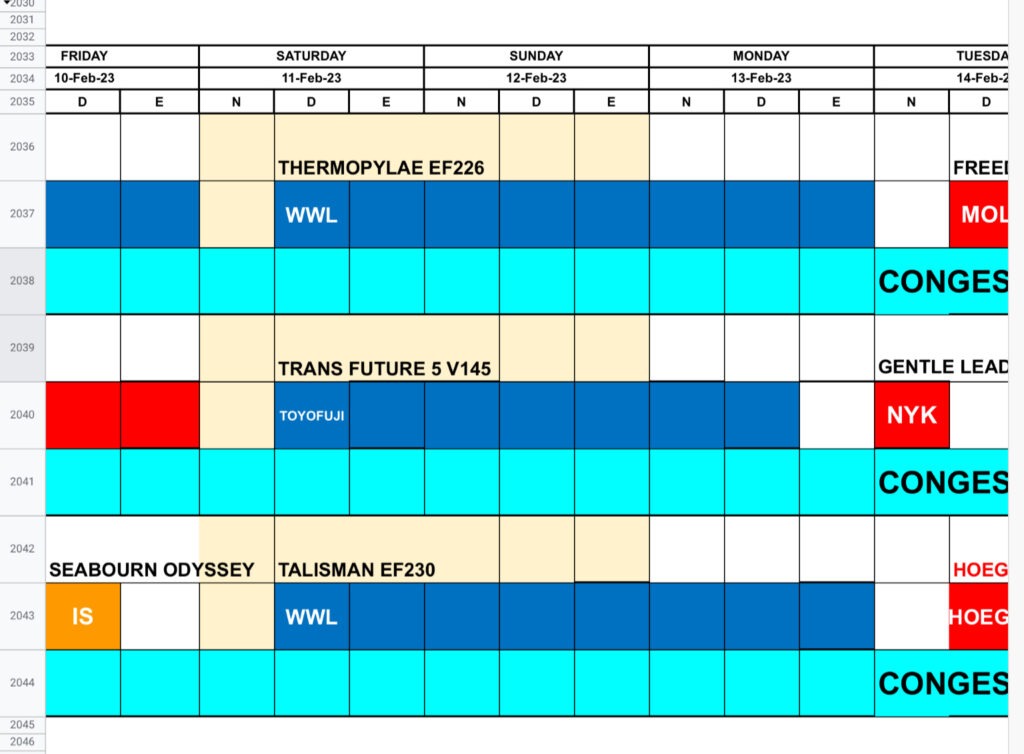 "Post" Postscript – Further Shipping Update:
Just prior to posting this blog I took one last look at the Port of Melbourne unloading schedule – the "Talisman" ( in a particularly cruel irony, the name means 'good fortune' ) has been even further delayed, now not expected to finish unloading until Friday, Feb 17, meaning the earliest we'd get our van would be the following week. The original unload date was January 27… 🙁