Queenstown, is by any measure, located in one of the world's most beautiful settings. Perched on the azure shore of stunning Lake Wakatipu, set against the backdrop of the South Island's ( usually snow-capped ) "Remarkables" mountain range, the city draws tourists from all over New Zealand and all corners of the globe. Whether you come for the skiing in Winter or the plethora of outdoor activities in Summer, the place has something for everyone. If you've not been to New Zealand, think of Banff ( or Whistler ) in Canada, Lake Tahoe in the US or a dozen other year-round global tourist meccas where you can get your adrenalin rush in all manner of ways. It was great to revisit the place ( 45 years since I'd been and 40 years for Lois – scary when you can look back that far and actually still remember it ) – it's just as pretty as ever, but with a whole lot more tourists. One of those times when you kind of wish you weren't there in the middle of high season. This time we contented ourselves with the gondola ride to the top of Bob's Peak and a celebratory drink in the lounge up top, soaking in the unforgettable views.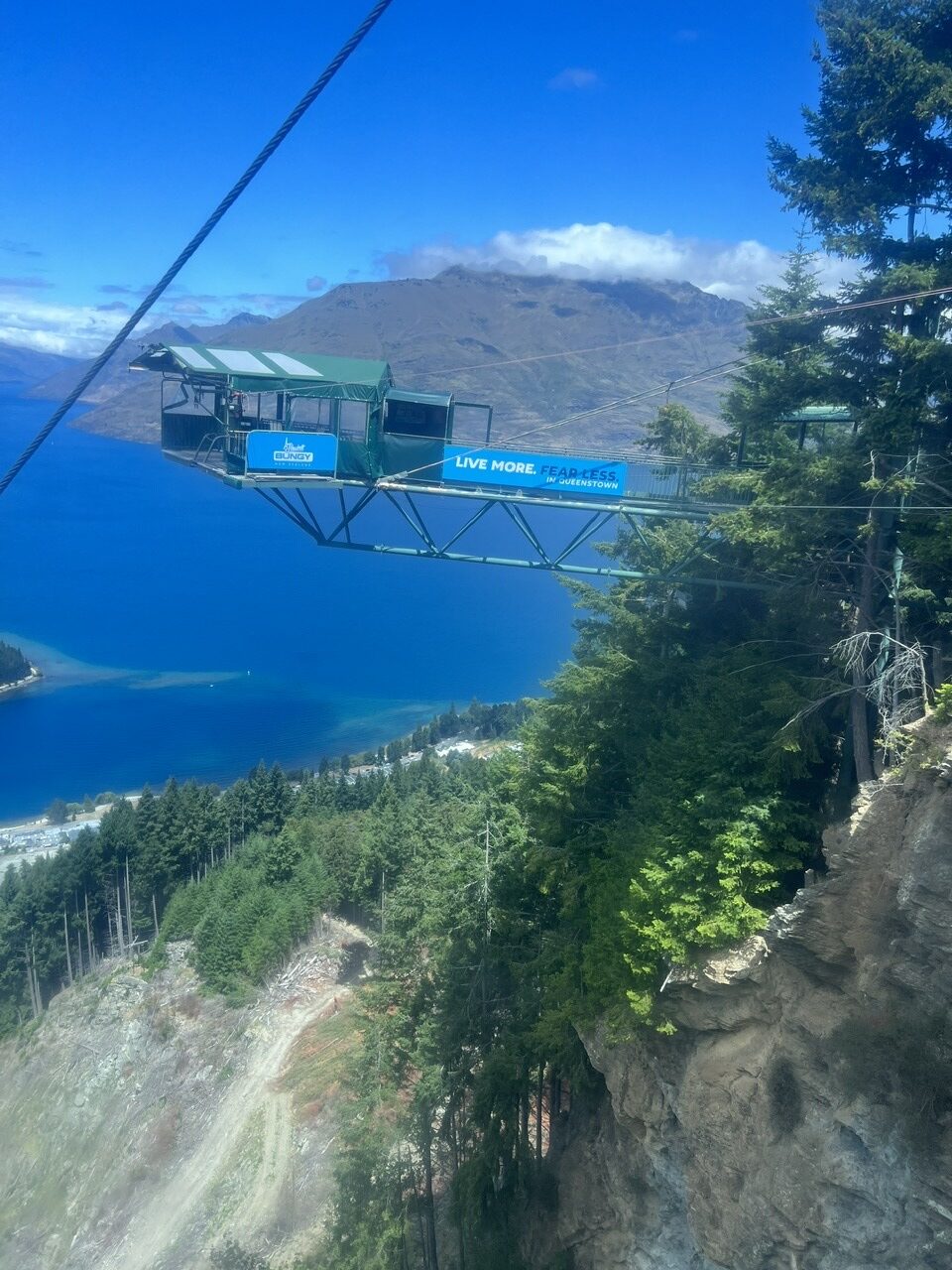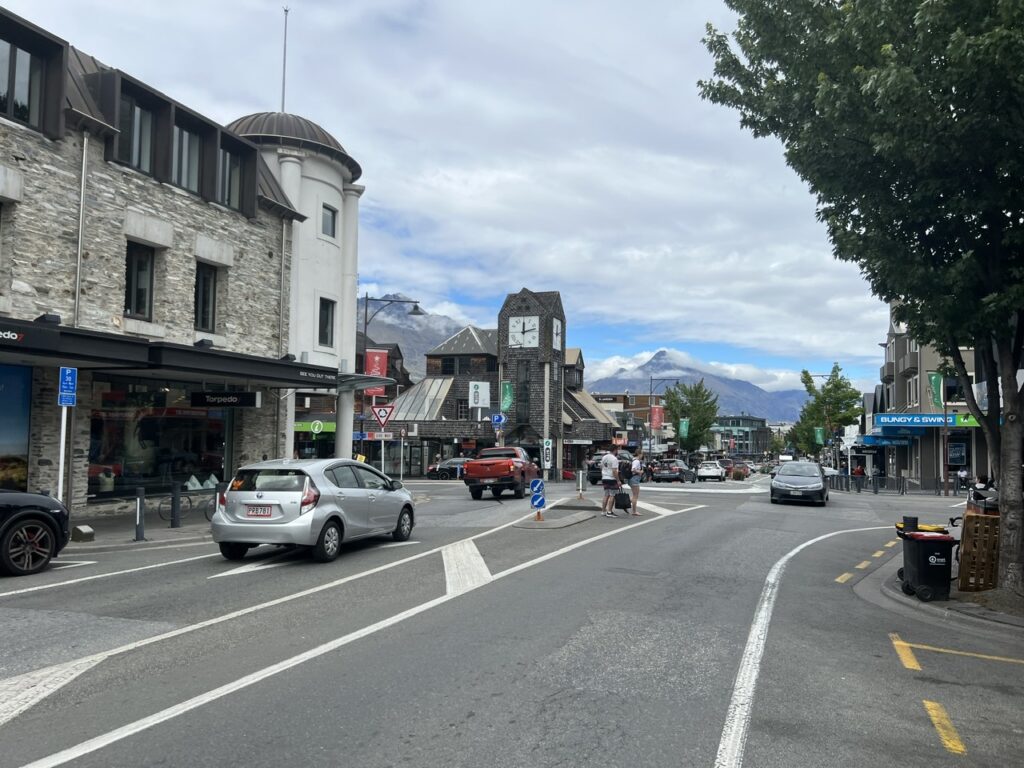 Campervan collected, historic Arrowtown was the next stop – a tastefully restored old mining village just outside Queenstown. From there it was immediately south towards Invercargill but the first night with "wheels" was spent in a wonderful "freedom camping" campsite just outside Kingston recommended to us by some folks in Queenstown. Right on the shores of the afore-mentioned Lake Wakatipu it is one of many such campgrounds which are hugely popular and dotted all over the country……we'd find many more in the days ahead.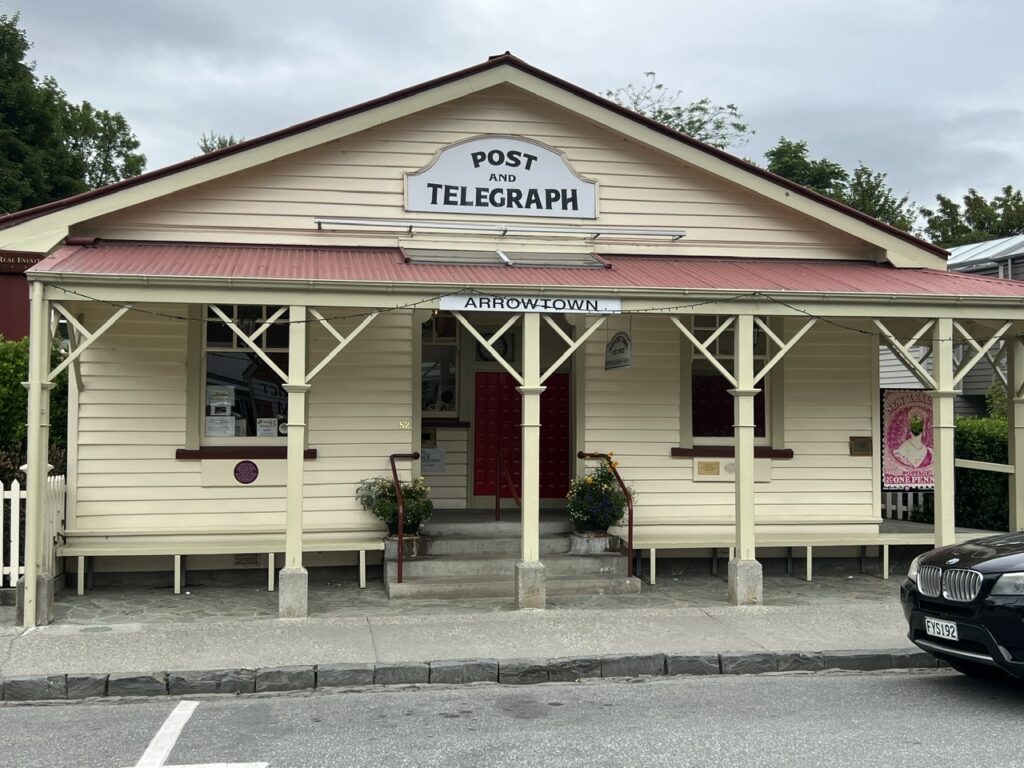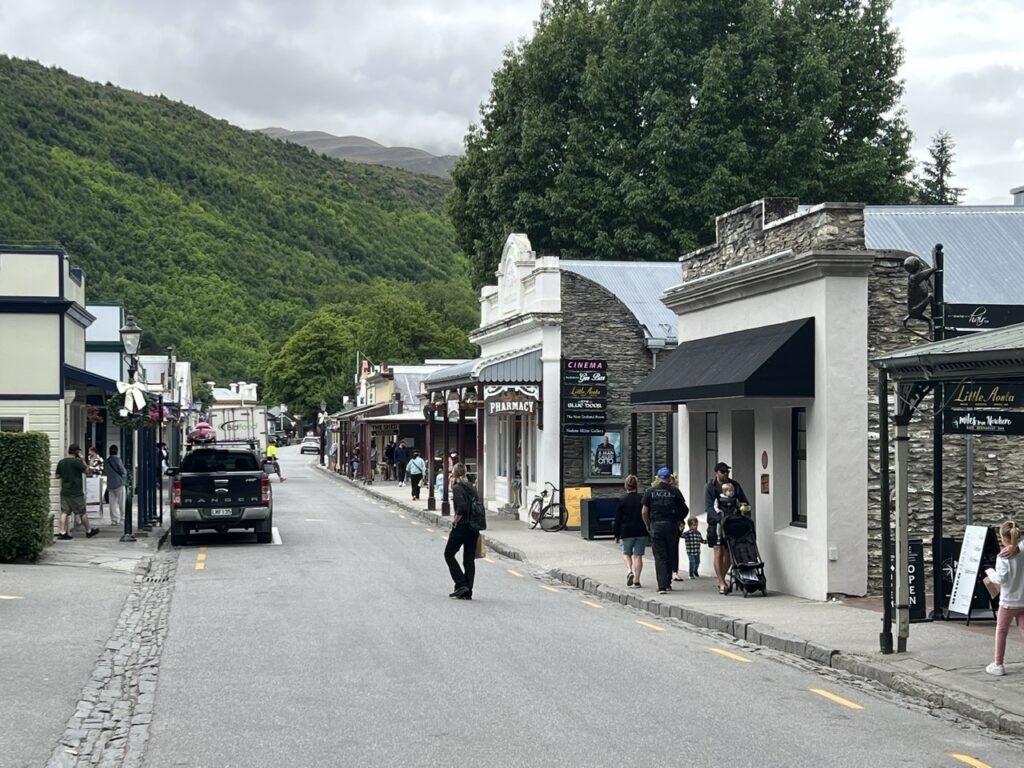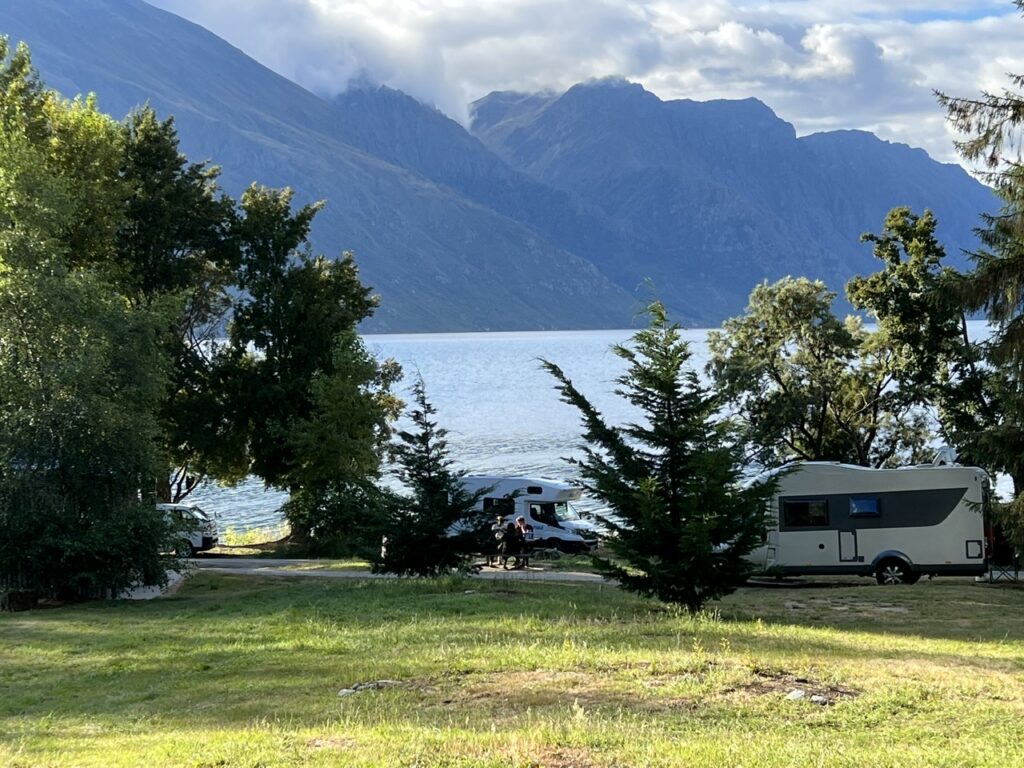 Invercargill, though, was the real attraction, but just before visiting the city we had a brief pit-stop to make visiting a young Kiwi who had stayed with us in Canada many years ago. Matt gave us a big New Zealand welcome and we enjoyed catching up with him over a fine "cuppa" on the family property just outside the city. Matt, the hospitality was awesome and the travel tips much appreciated – so great to see you, however briefly!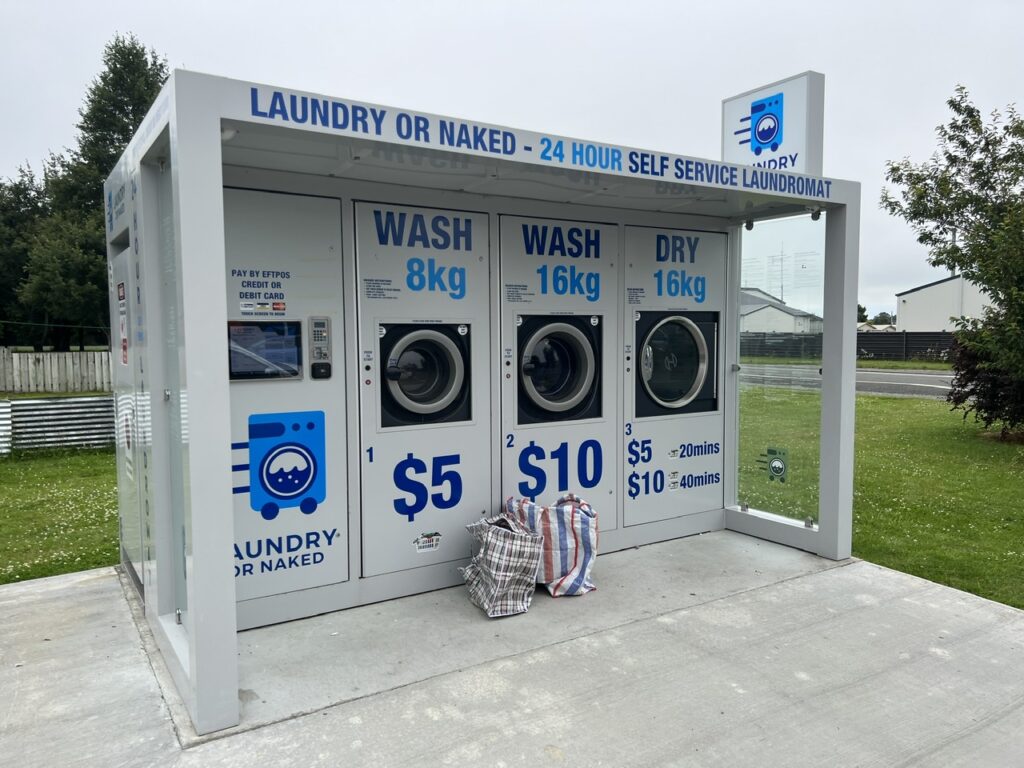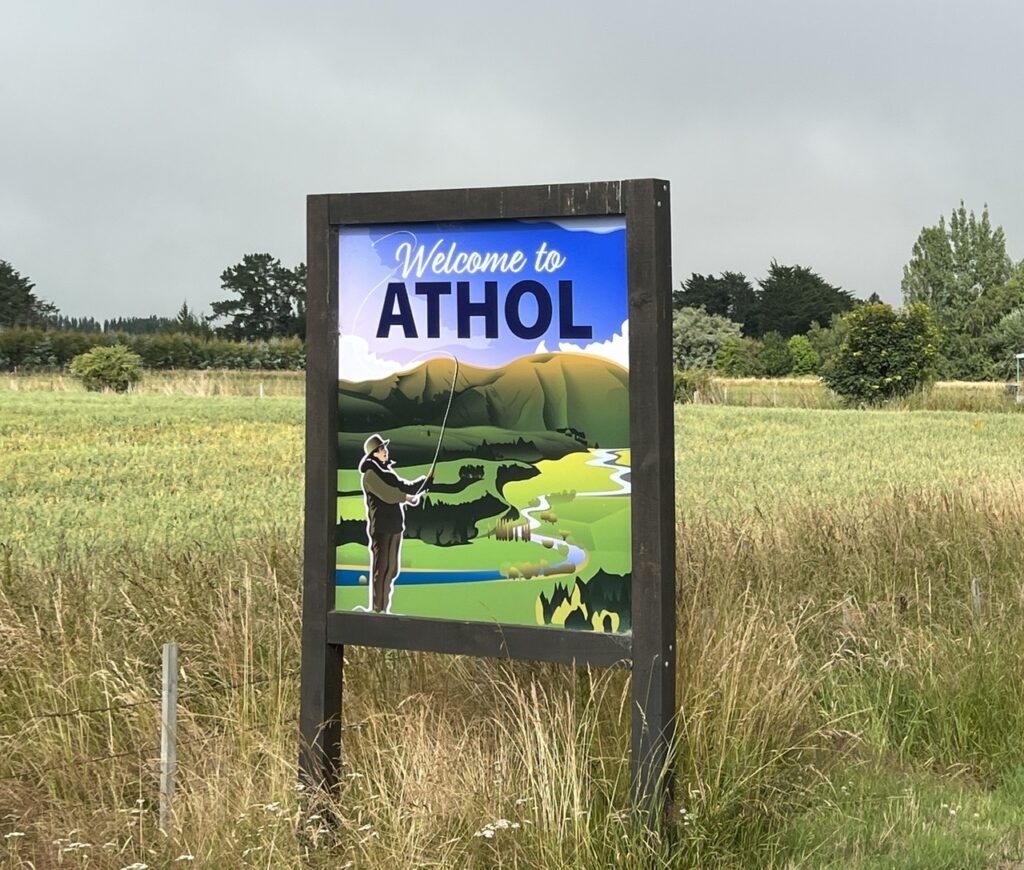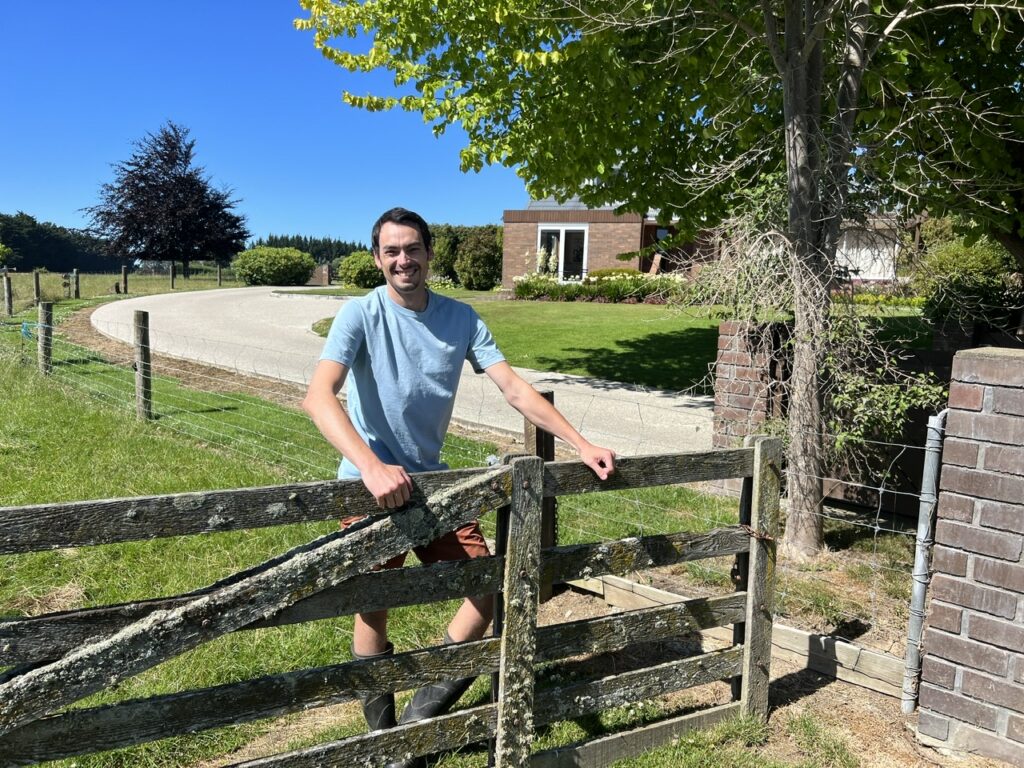 This most southerly city in New Zealand is home to the late ( though still legendary) Burt Munro ( he of "The World's Fastest Indian" fame ). Sir Anthony Hopkins played Burt in the movie and many relics from the movie along with a host of original "Indian" motorbikes owned and raced by Burt can be found among an amazing collection of other classic motorcycles in the E Hayes Hardware store in downtown Invercargill. Burt tinkered with Indians for years before ultimately setting a land speed record on one during races on the Bonneville Salt Flats in the late '60's. The movie chronicles the story of Burt's life – if you haven't seen it, check it out; it is, as the movie poster says, "One hell of a true story !". A quick glance at the guest book showed people coming from all corners of the globe to visit this "shrine to the god of speed !".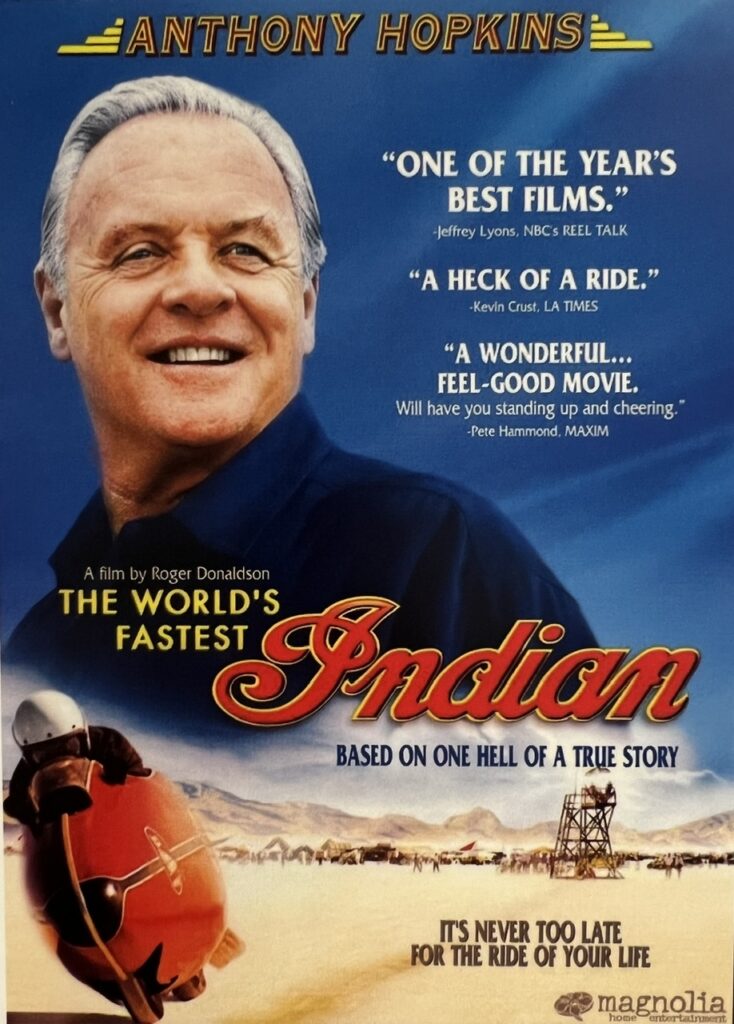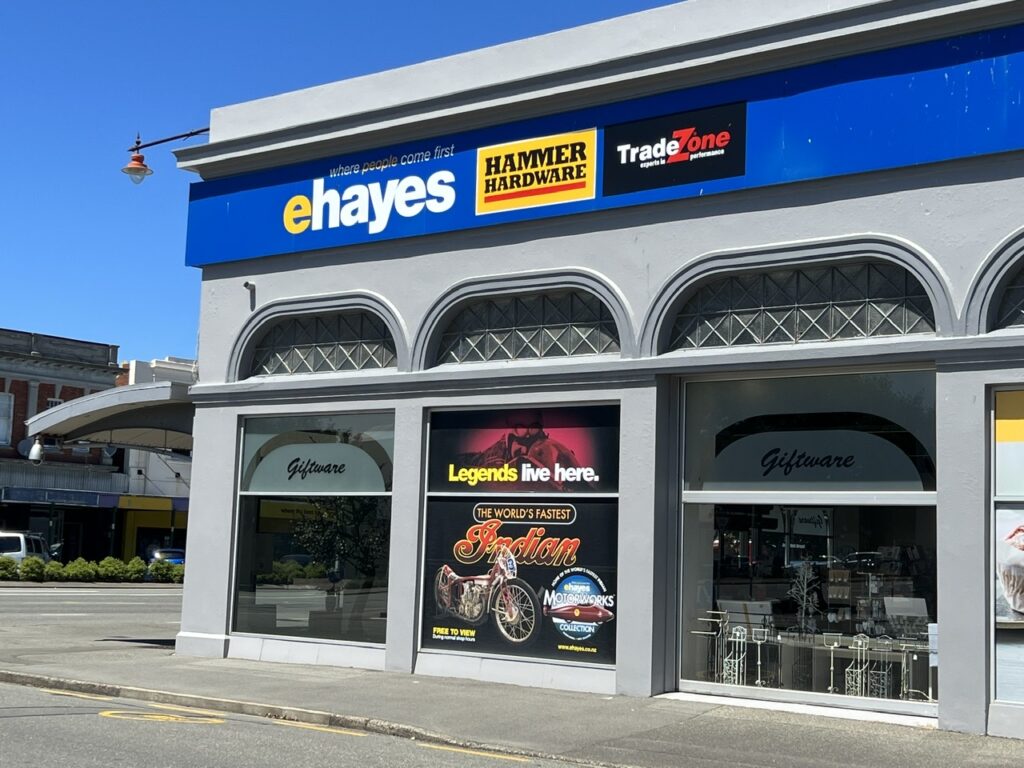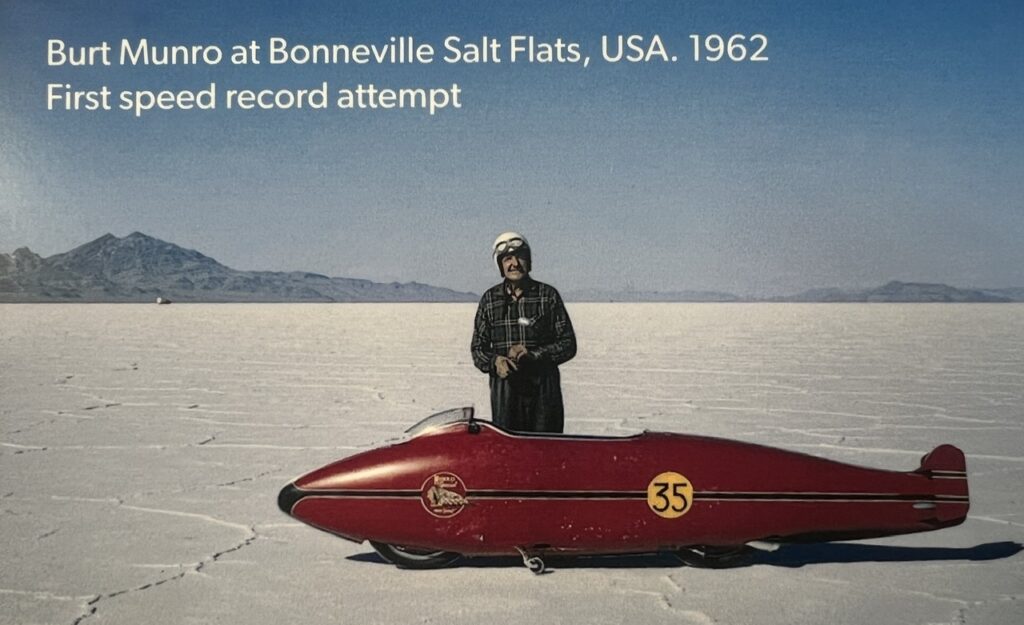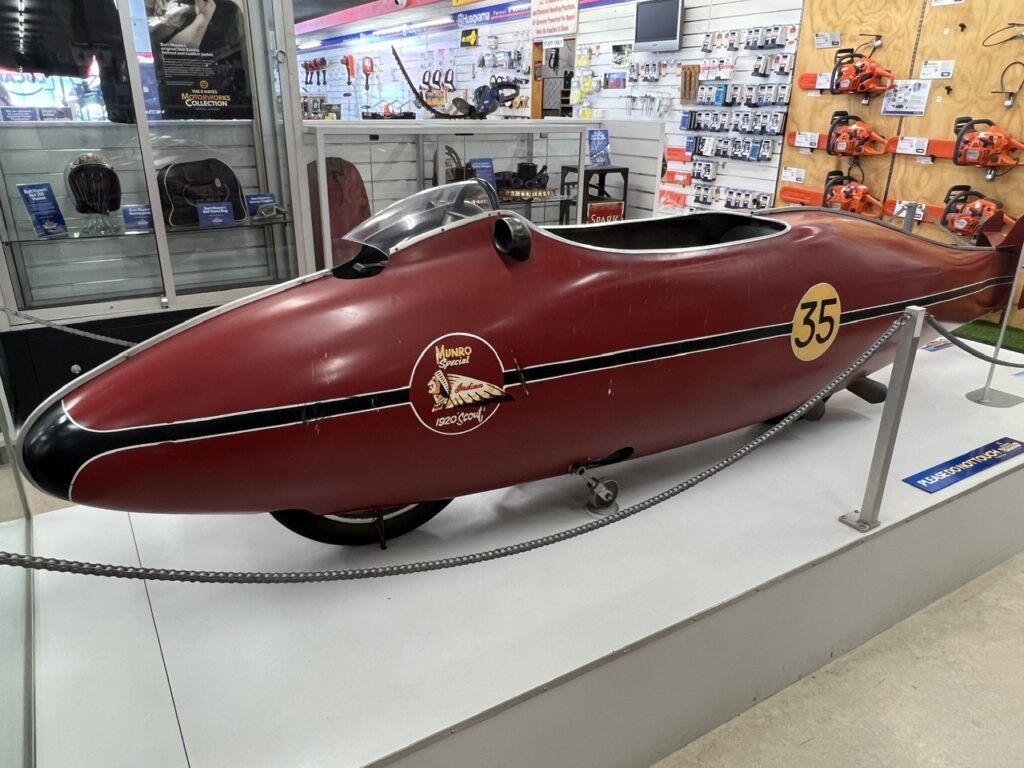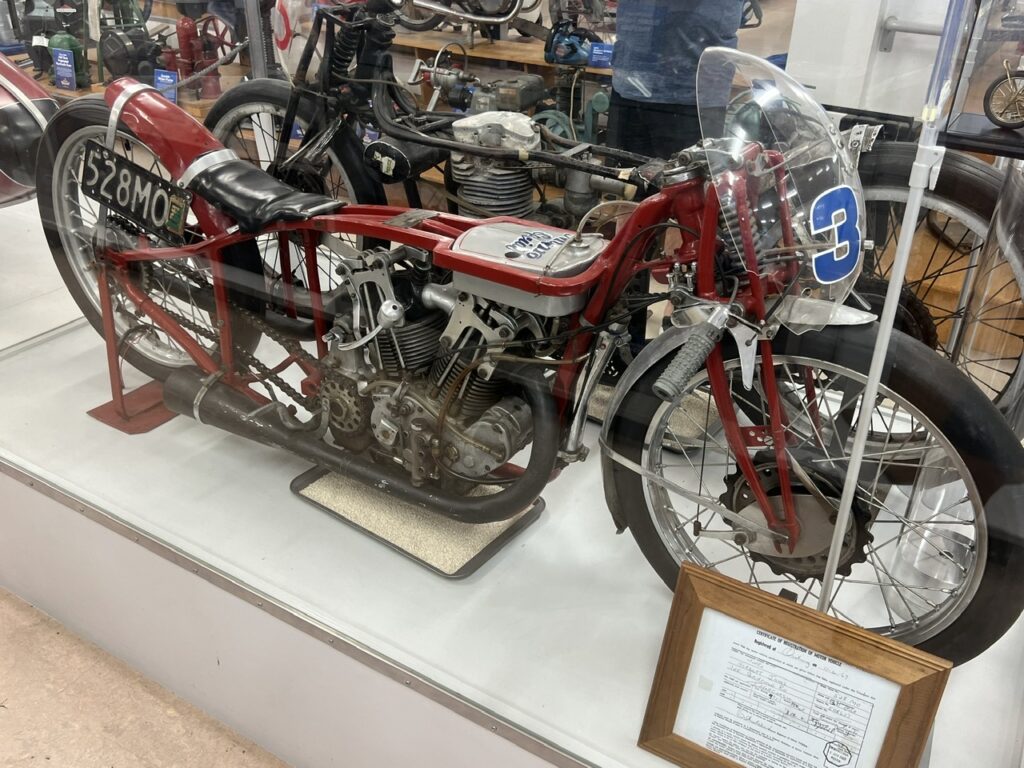 Between Invercargill and Dunedin, along the bottom of the South Island, lay the Catlins region, an area we'd heard much about but which neither of us had visited during previous travels to NZ. A little less worldly-known than other highlights of New Zealand but no less beautiful, we ambled through its multitude of natural attractions over the next two days – coastal walks, dunes, petrified forests, playful seals, quaint towns, short hikes, stunning waterfalls and windswept coastal views kept us occupied as we meandered along the South Island's most southerly ( and very narrow and windy ) road. Thanks for the great tips Matt, we absolutely loved the area, it was everything you said it would be.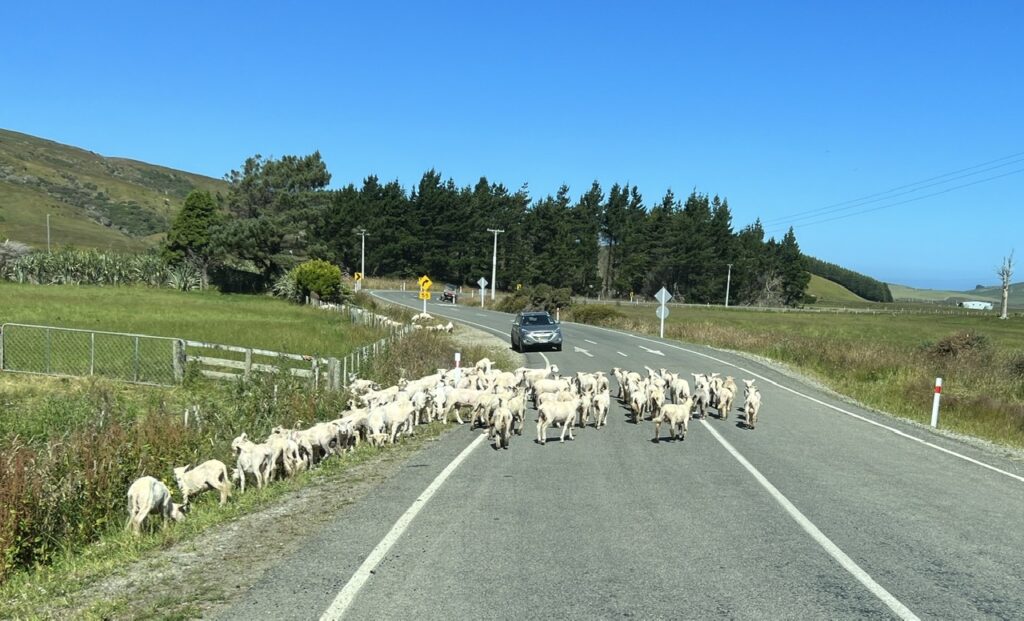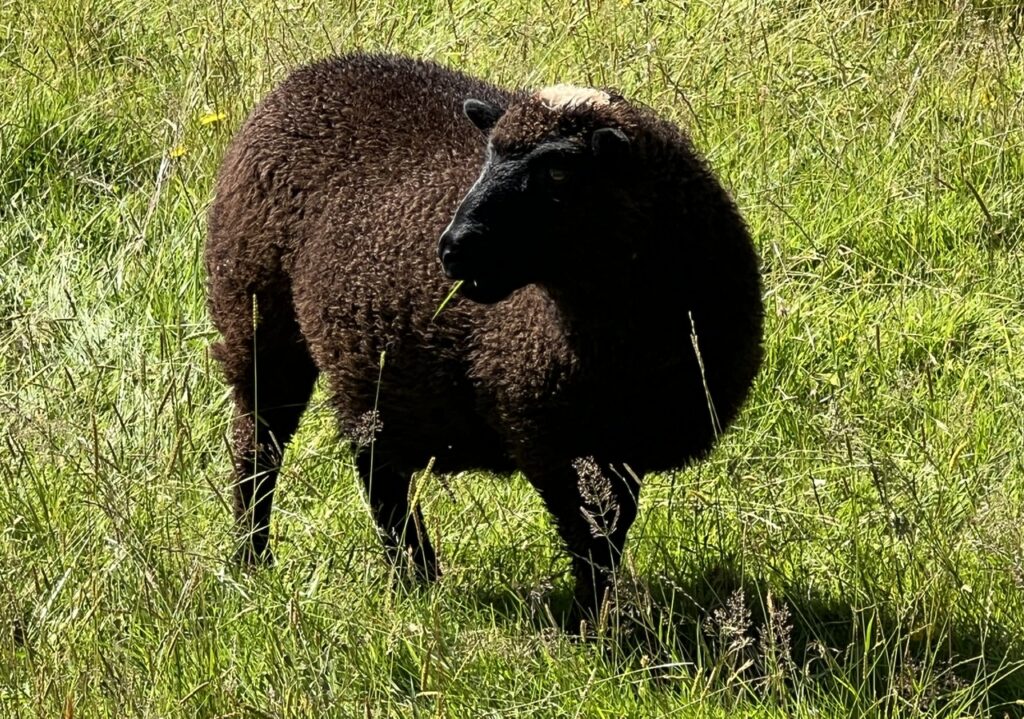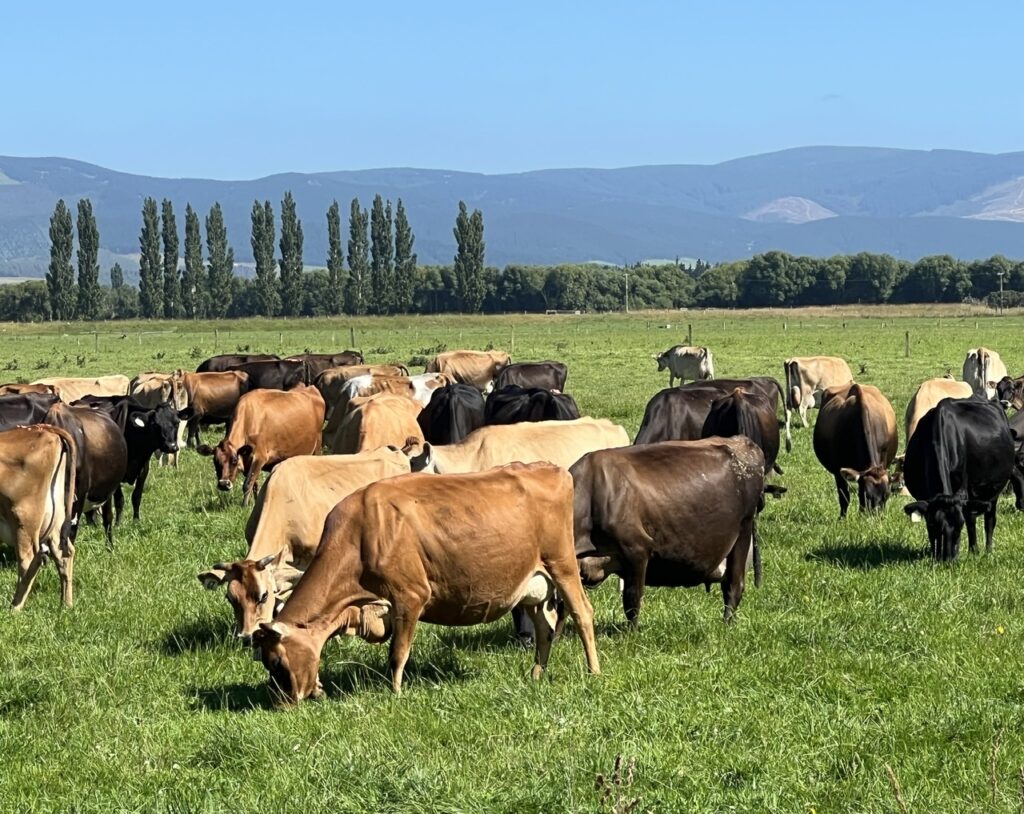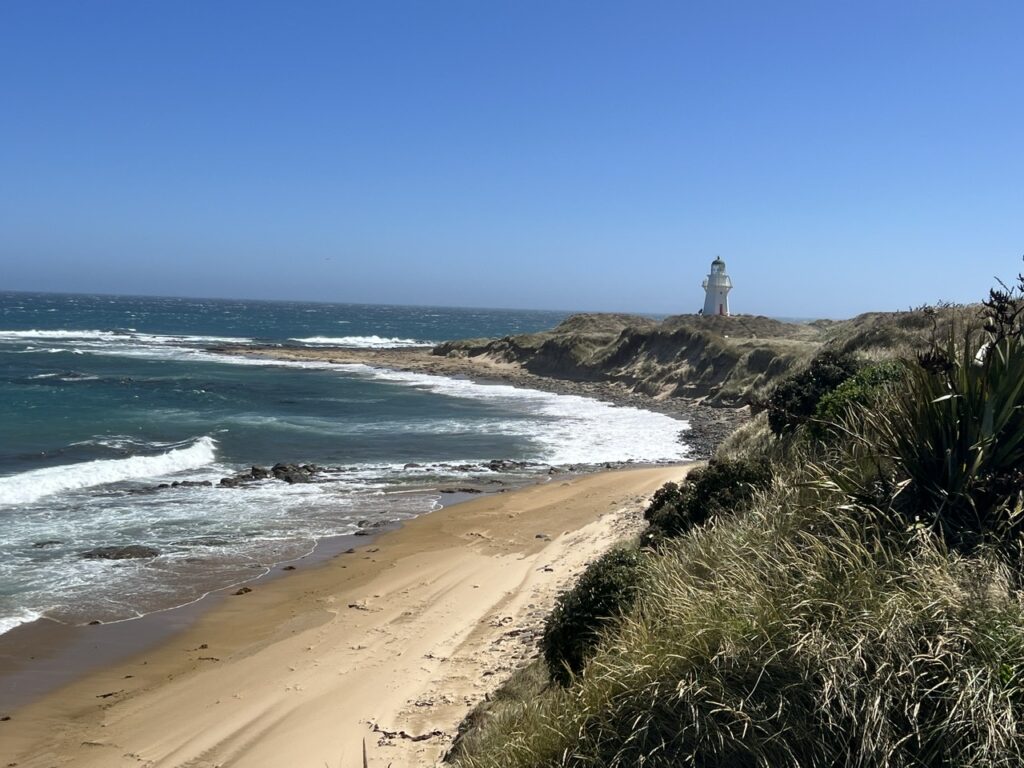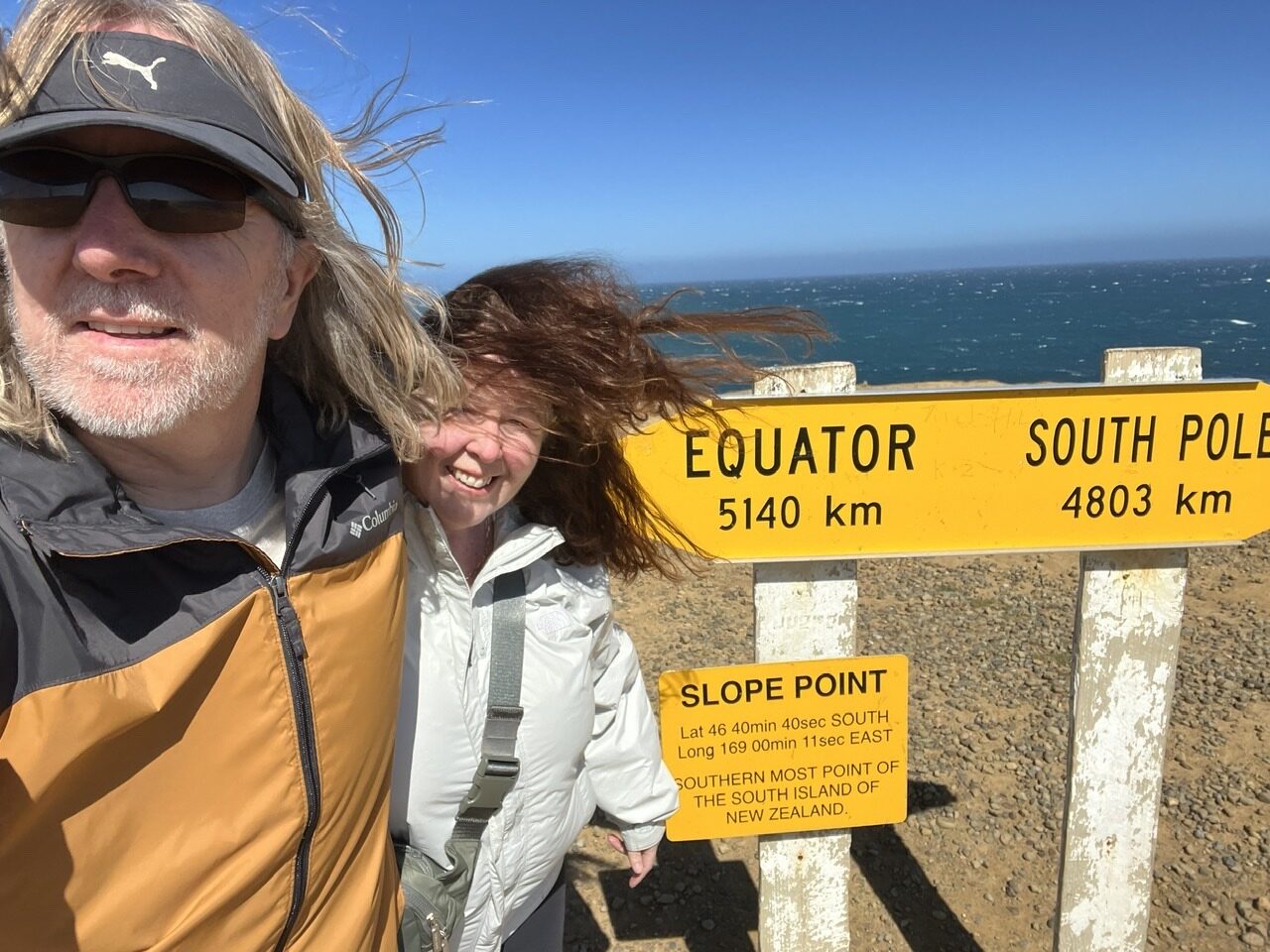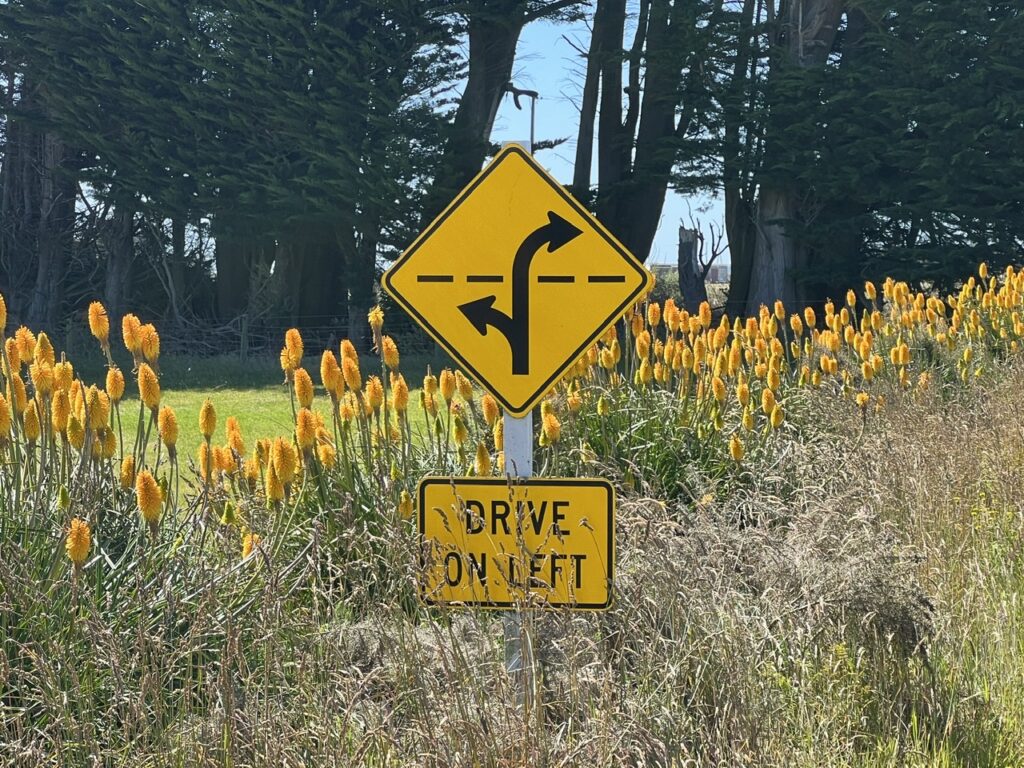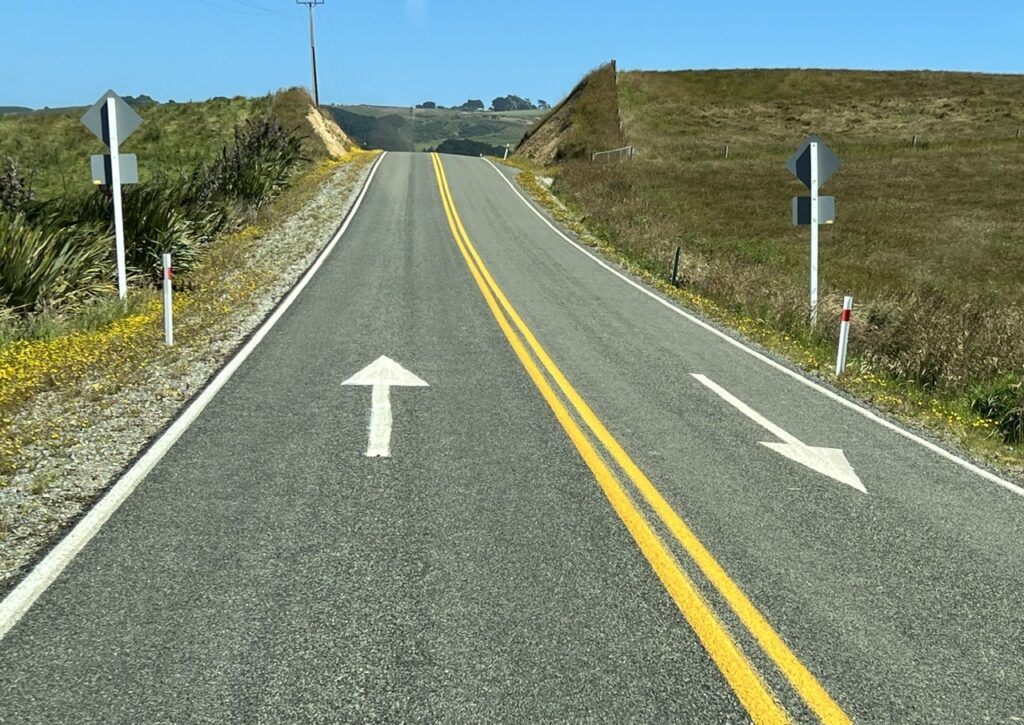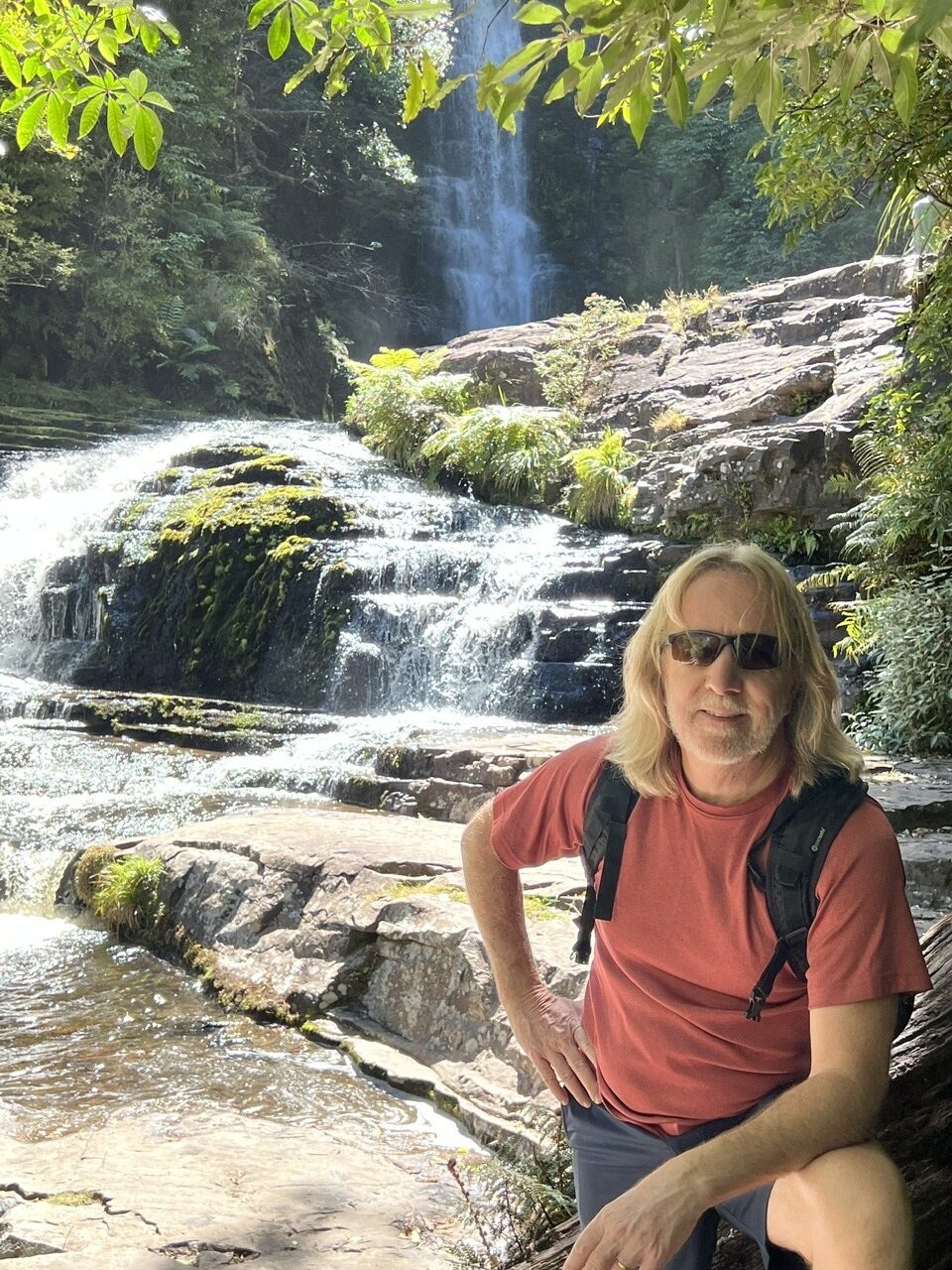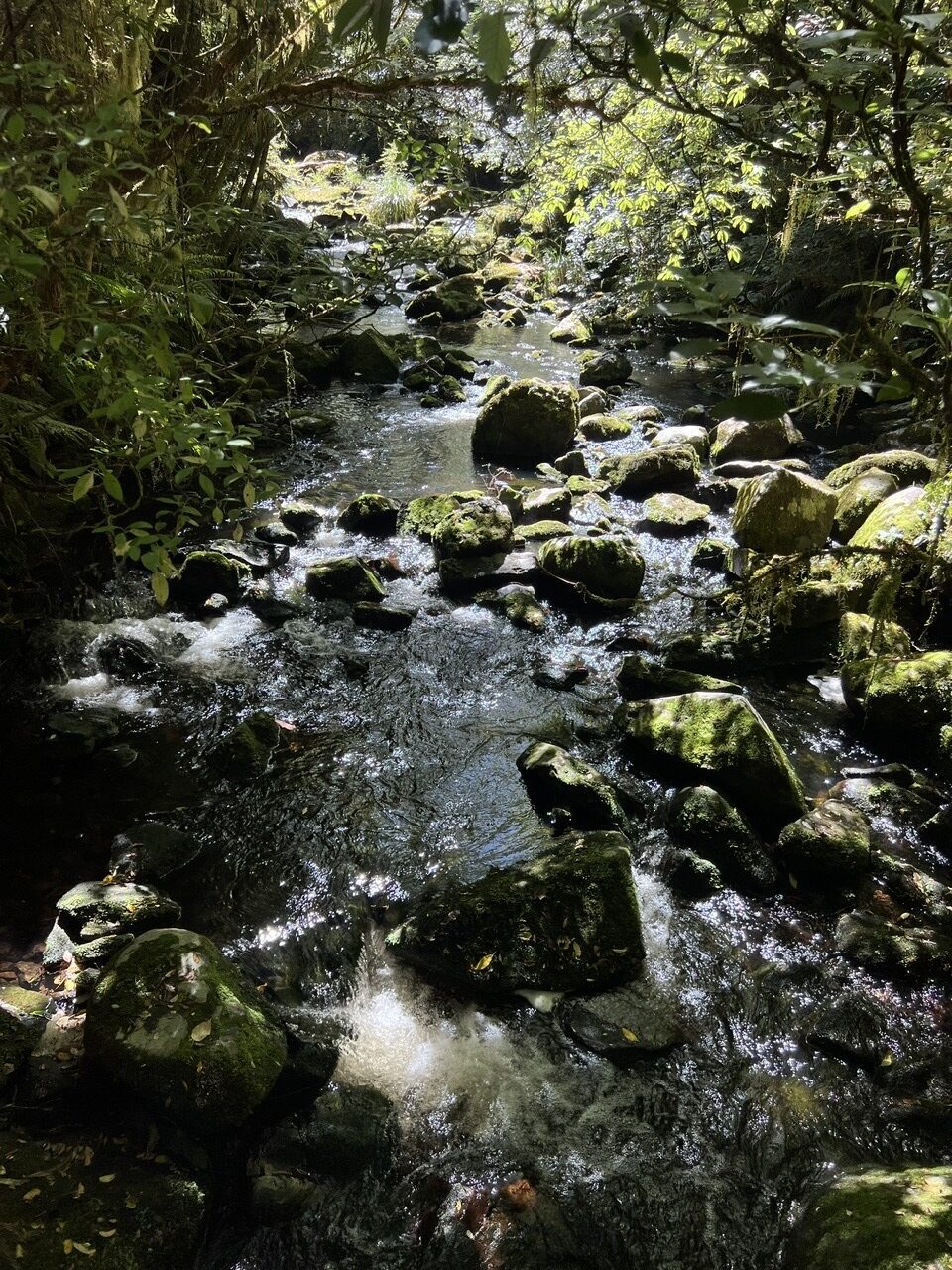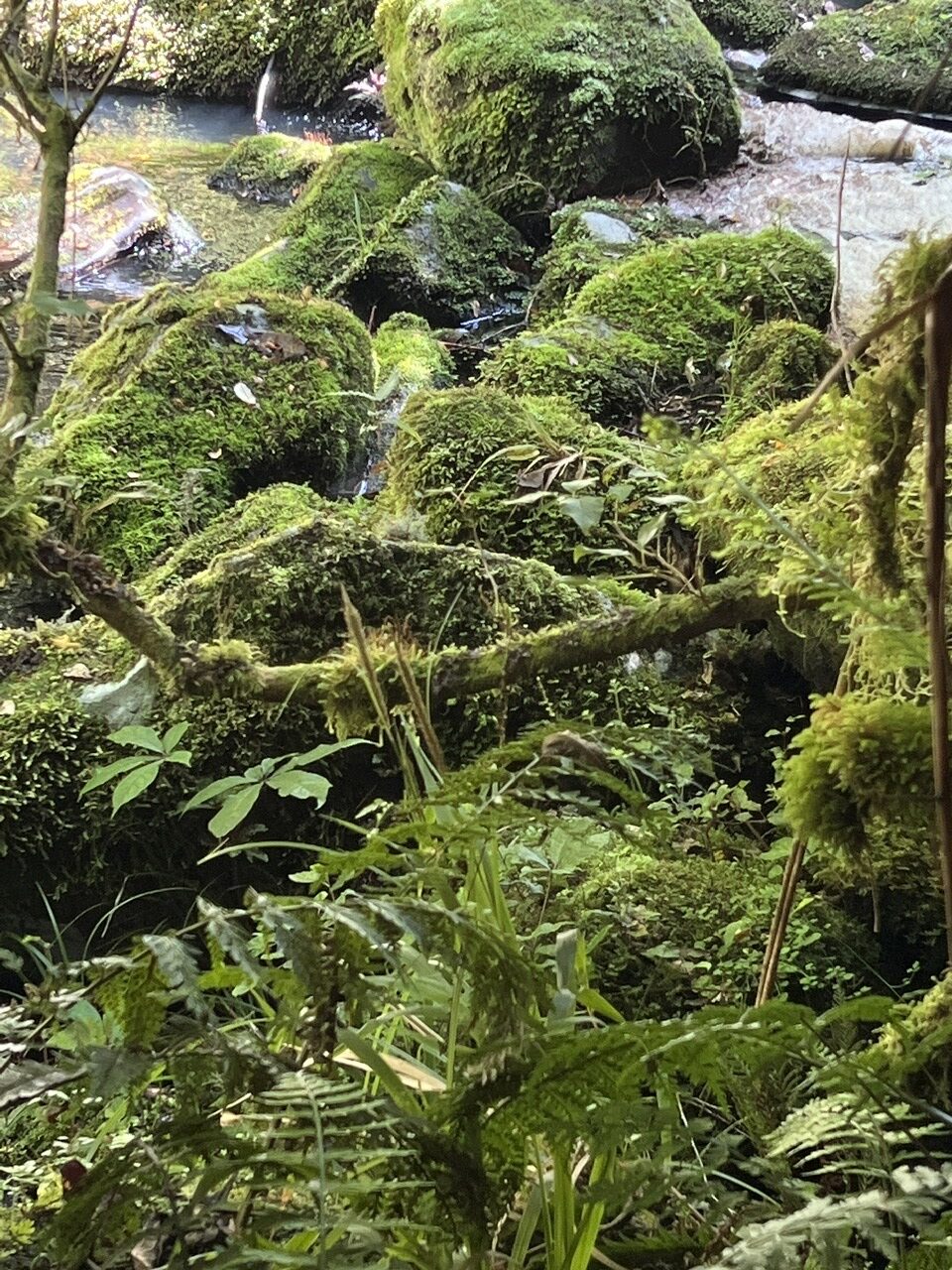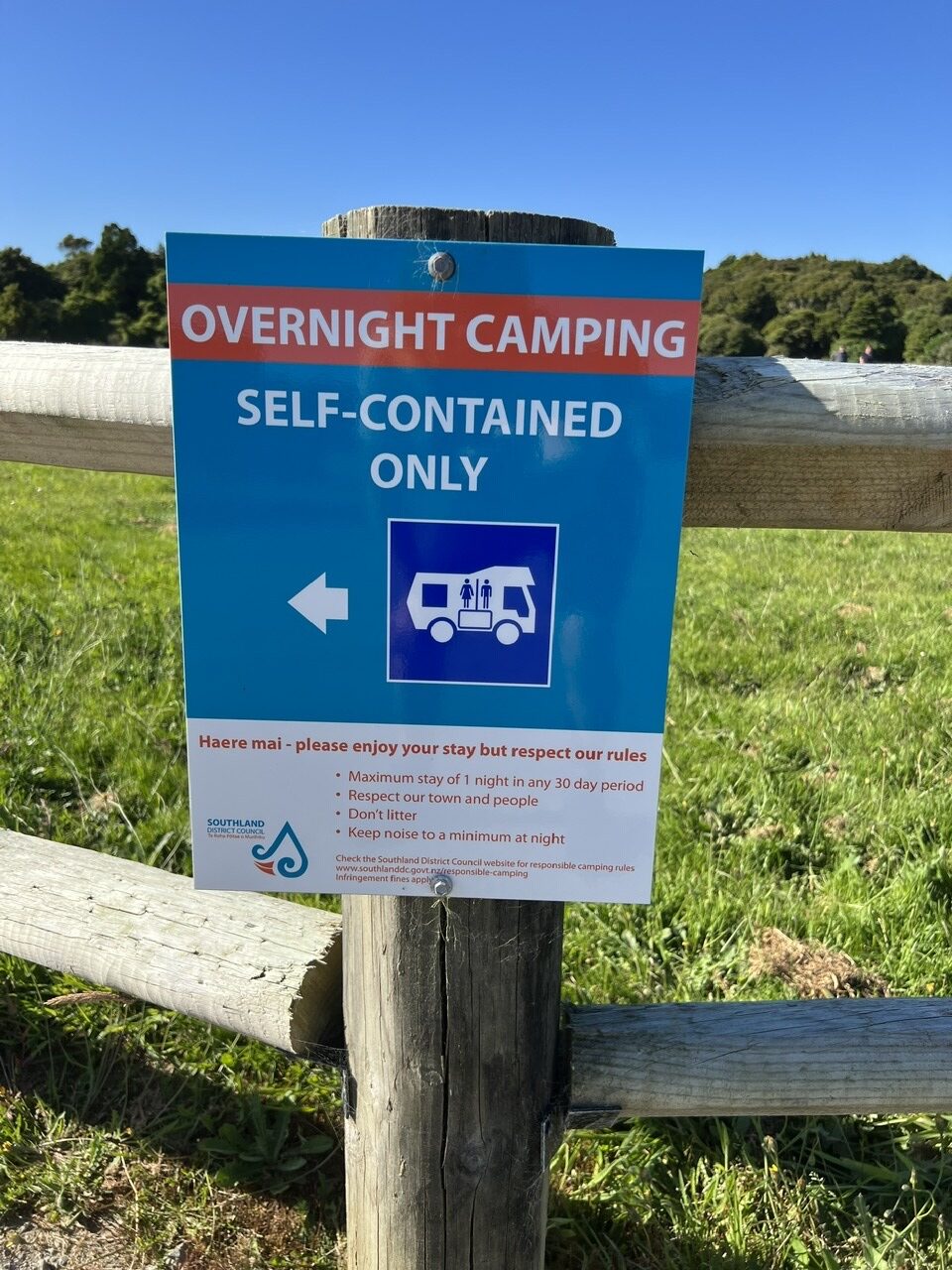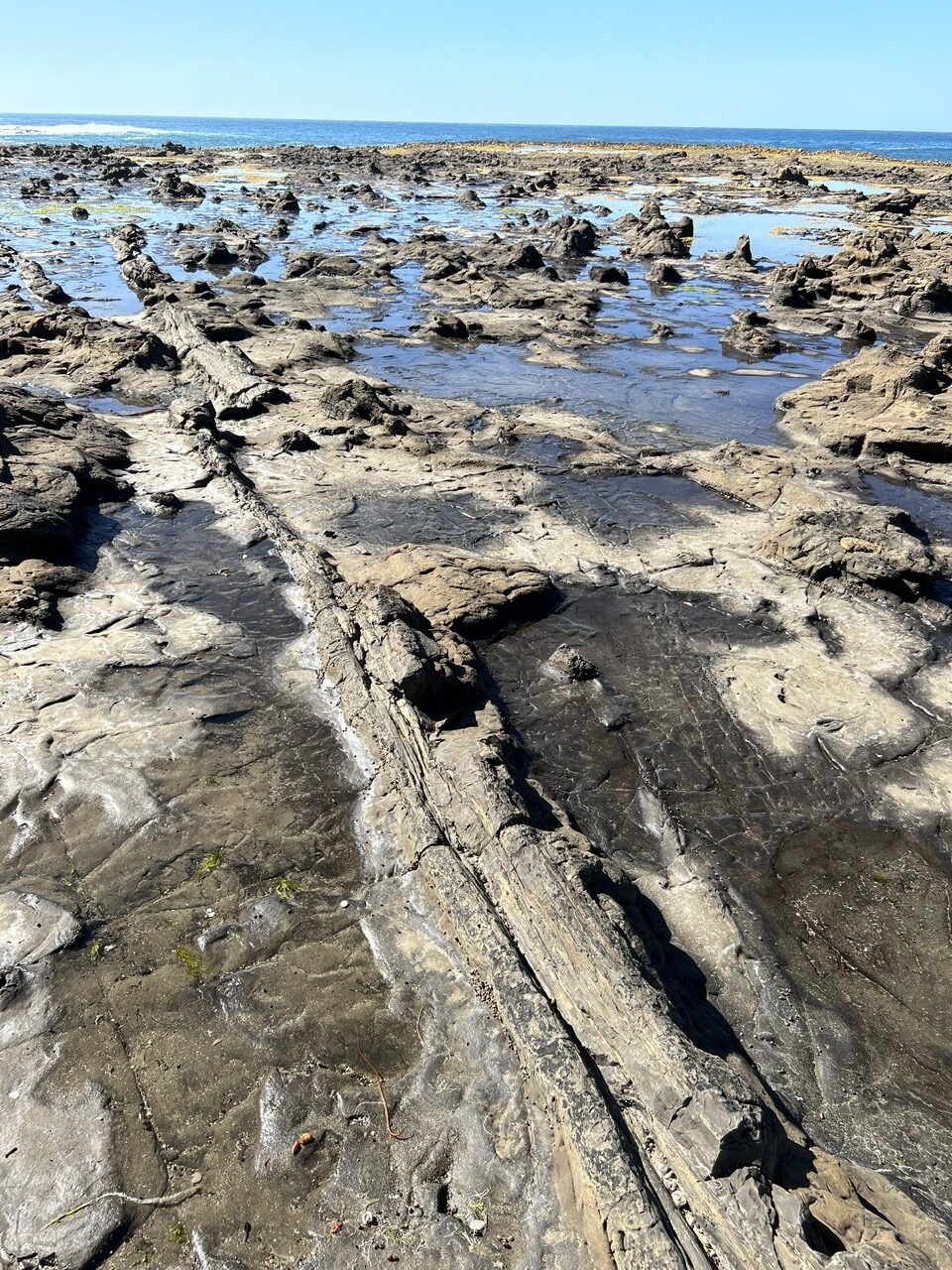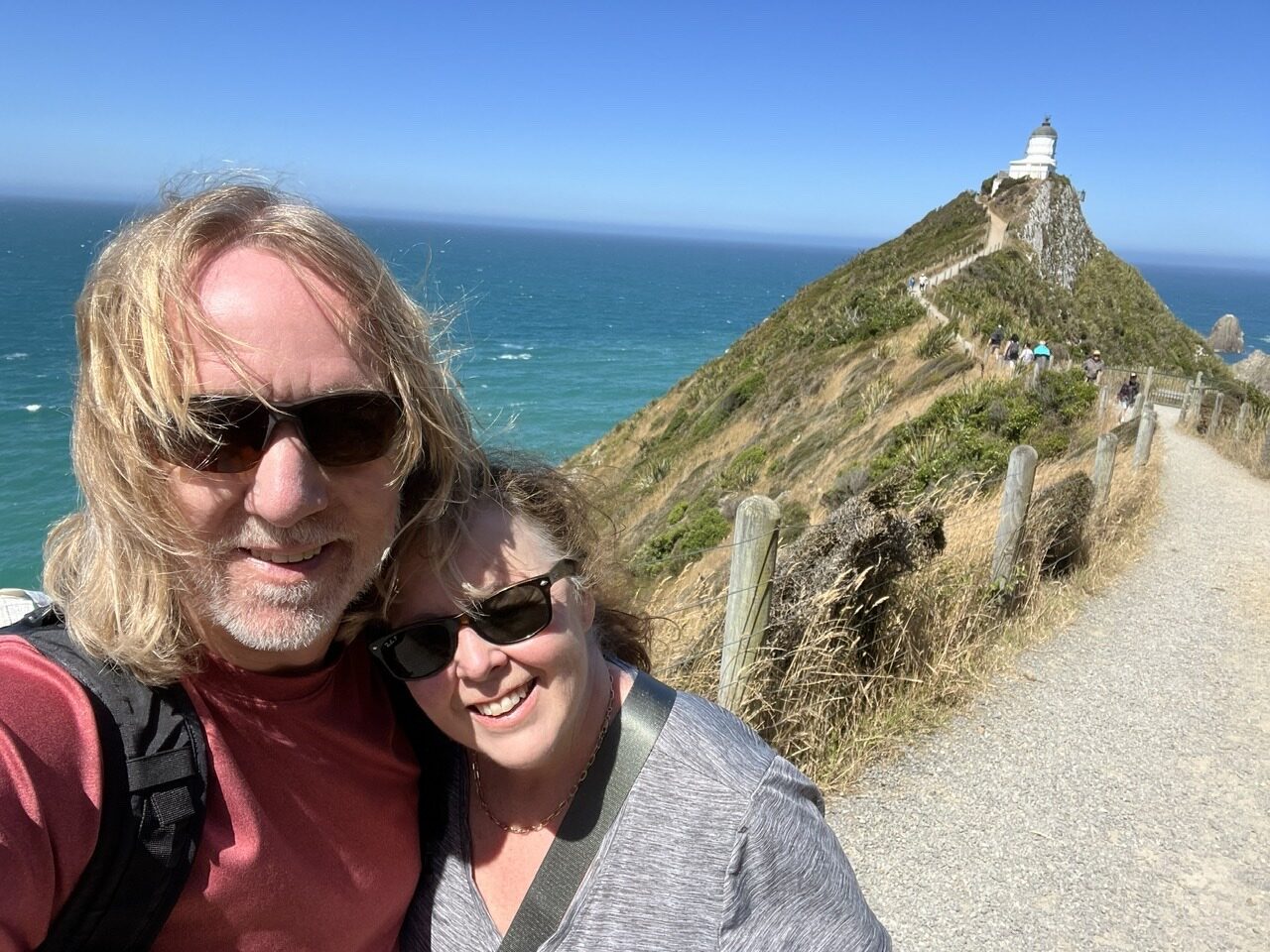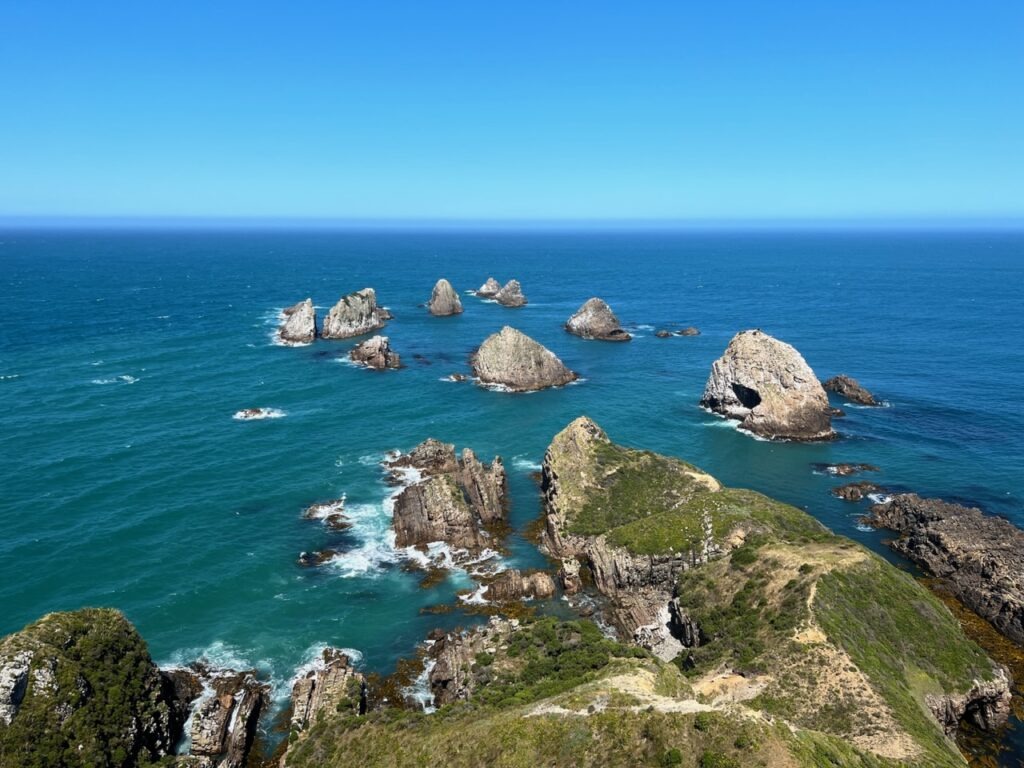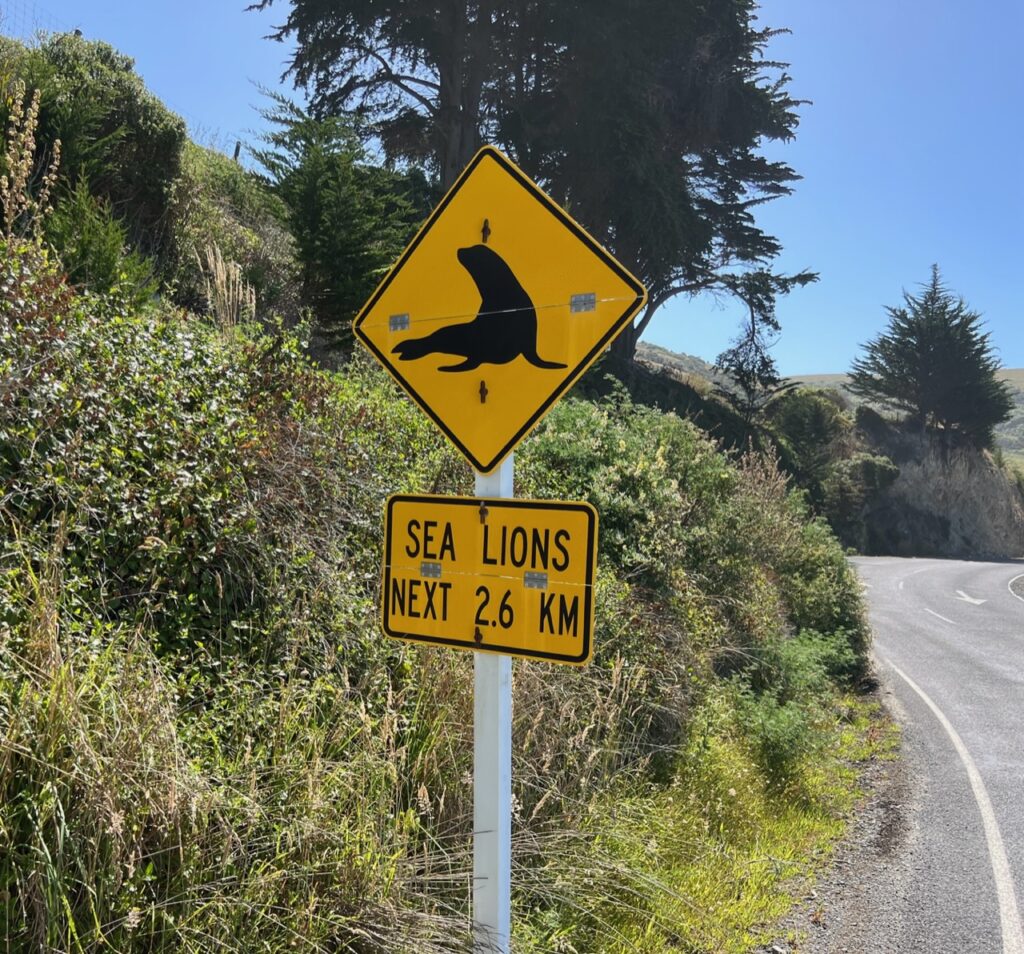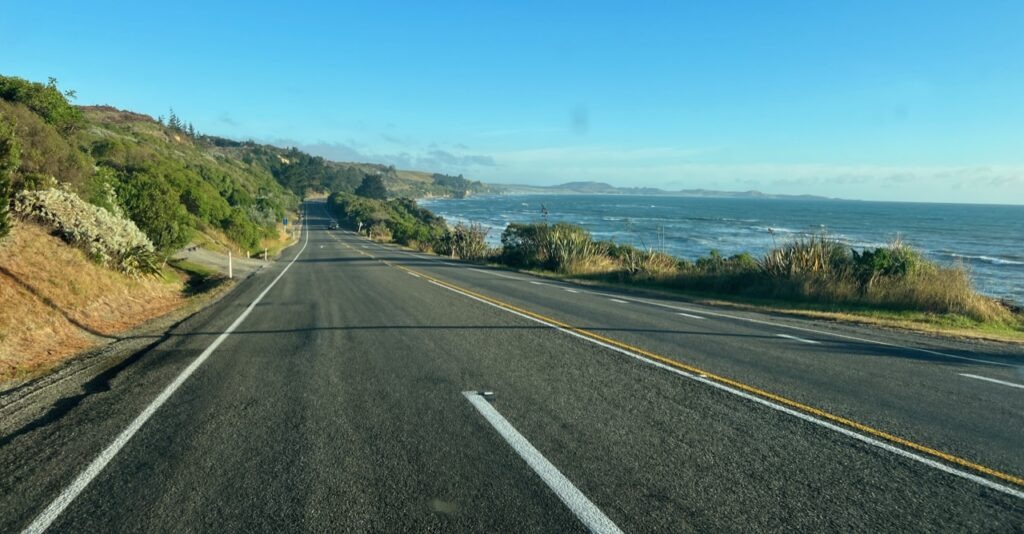 Lois had an old high school friend that had moved to New Zealand over 30 years ago and settled in Dunedin. Given Dunedin lay directly in our path up to Christchurch we squeezed in time to enjoy a delightful evening with Kim and Kari while catching up on old times. Wouldn't have missed it for the world – one of the joys of travel is reconnecting with old friends who have ventured to different corners of the globe but it's amazing how easy it is to just pick up where you left off, sometimes decades ago.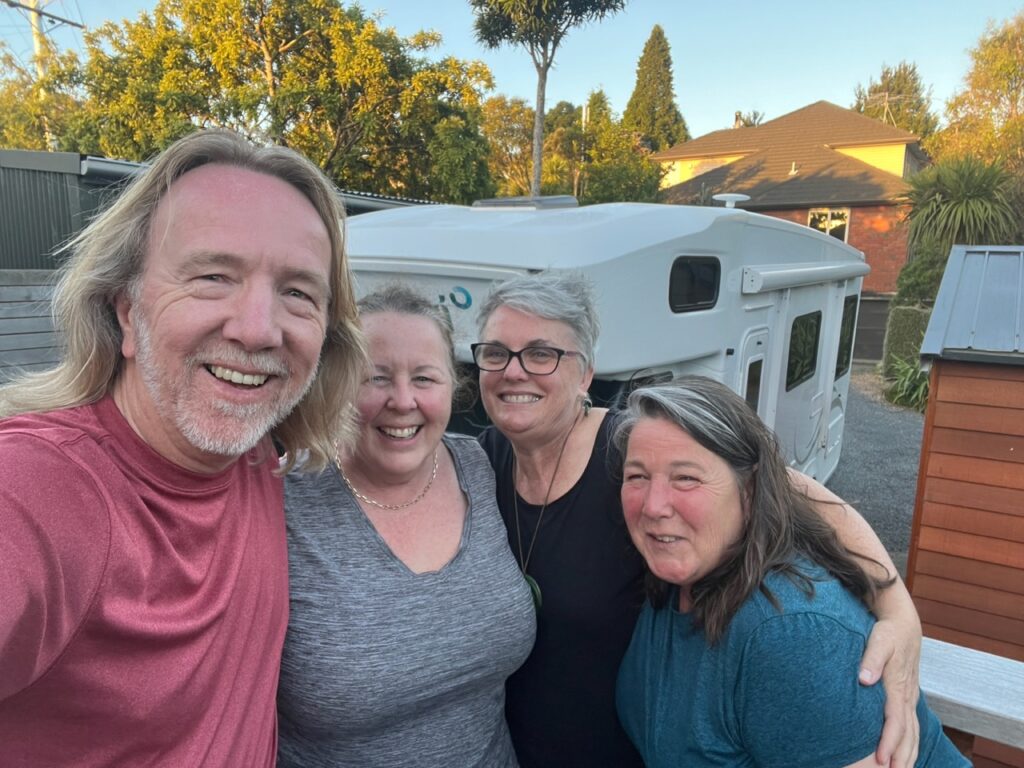 Dunedin is a pretty easy drive north to Christchurch- scenic for the first couple of hours, less so in the last couple and with some of the South Island's most historic towns en route, Oamaru and Timaru among them. Detours through them revealed some outstanding period buildings and, as seems to be the norm for New Zealand towns, everything clean and beautifully restored.. or maintained.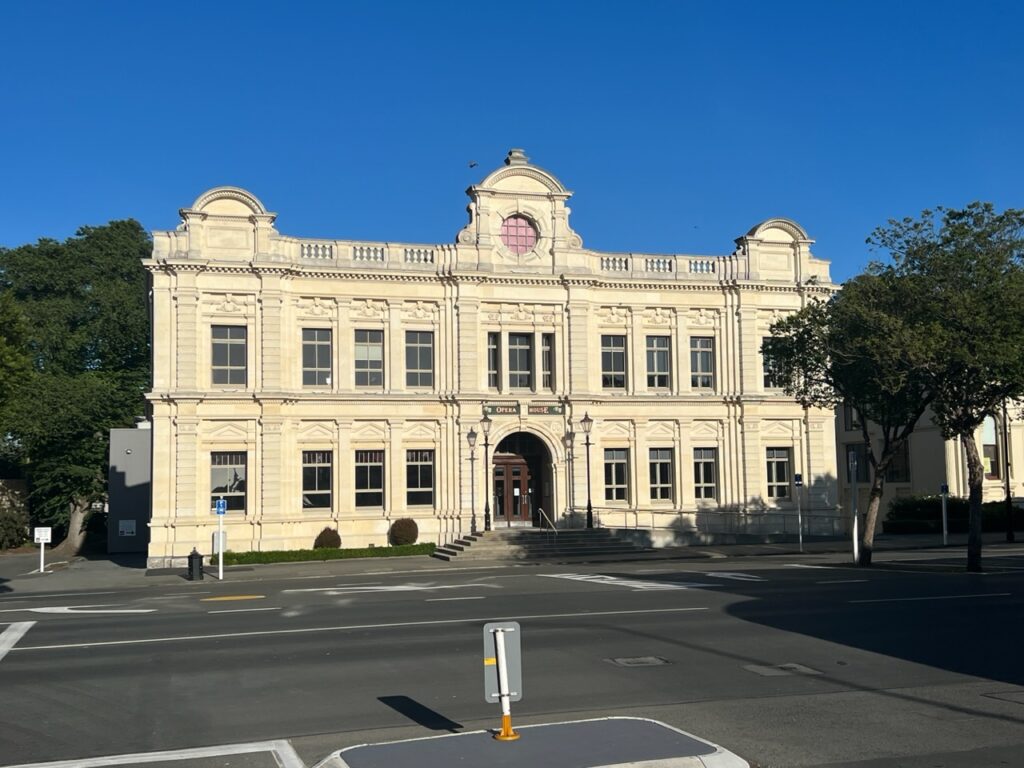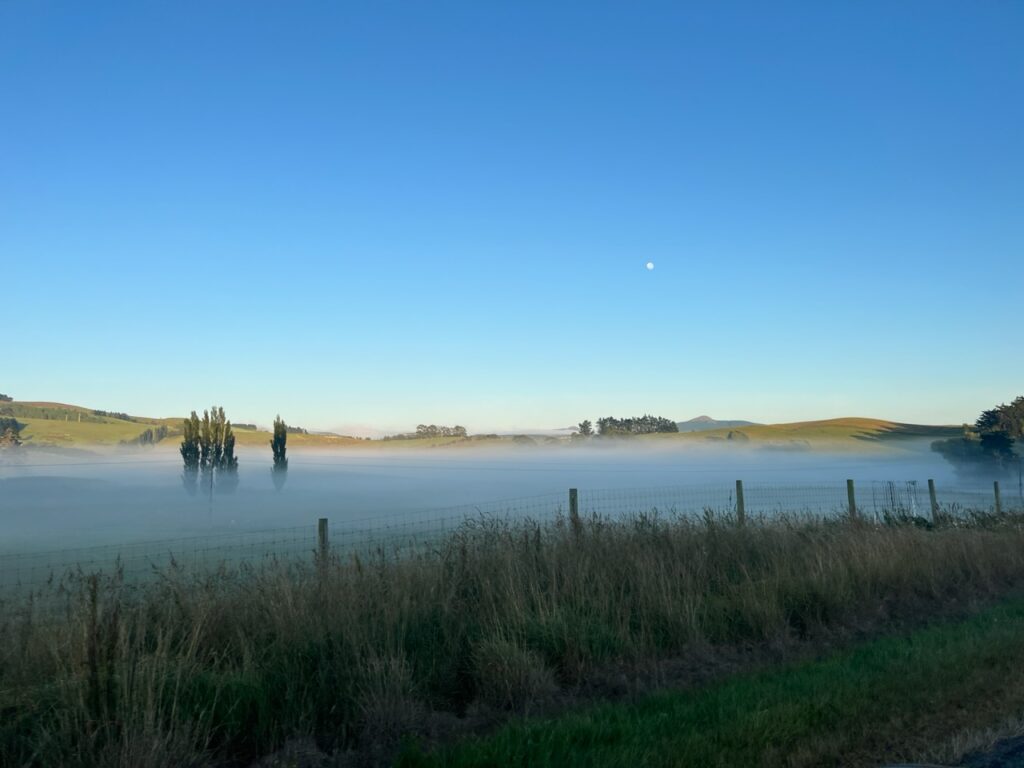 Dropping the first van in Christchurch gave us the opportunity to take a break from the road and relax in a nice hotel. We'd looked forward to seeing Christchurch and wondered how it would look not too many years after the massive earthquake that flattened much of the downtown and especially ( and heartbreakingly ) it's eponymous cathedral. We can say with authority that the damage has been all but totally repaired, the city looks great, and the famous Avon River still flows through it; the cathedral however will be a much longer term project and remains far from complete, still covered in scaffolding.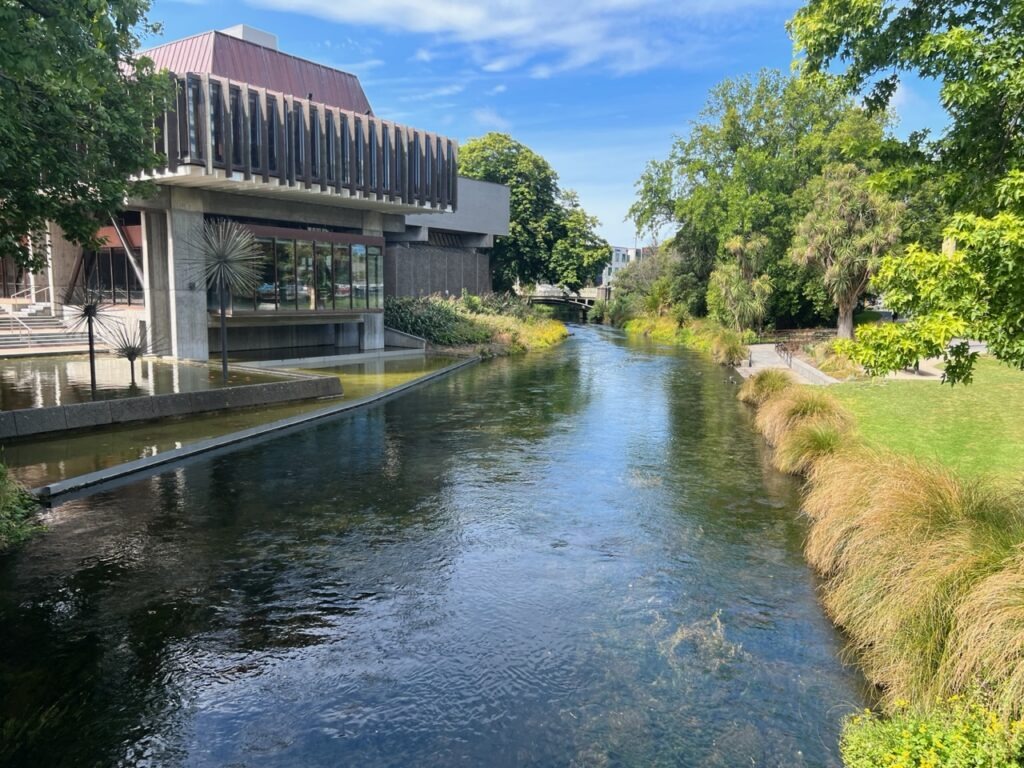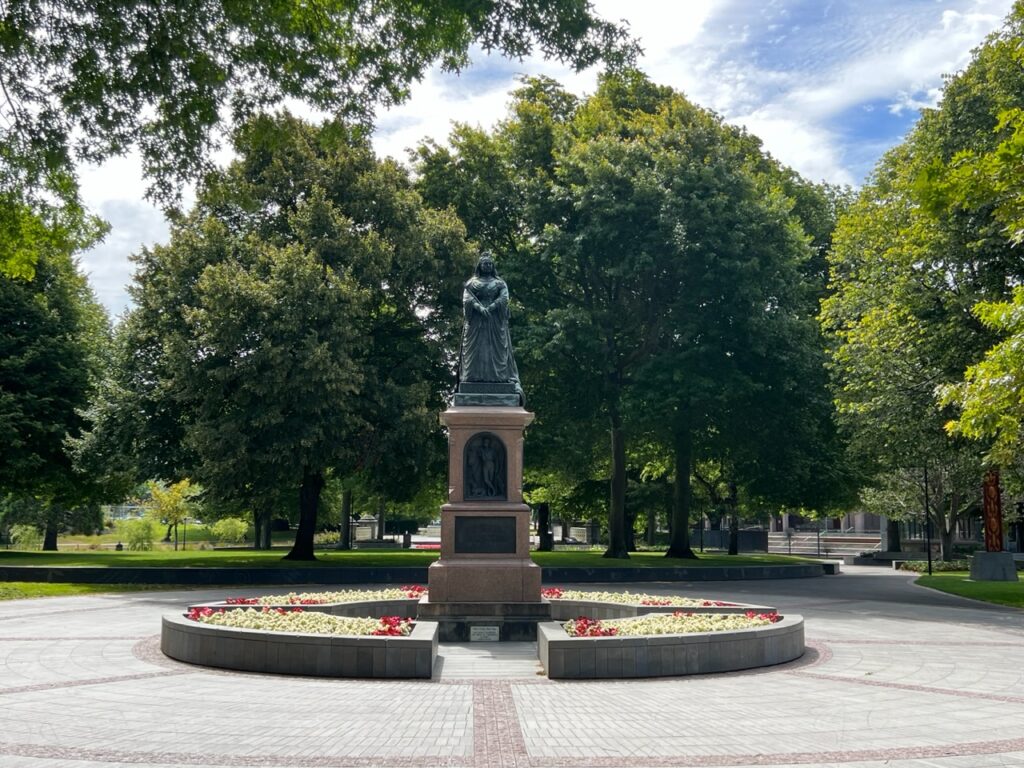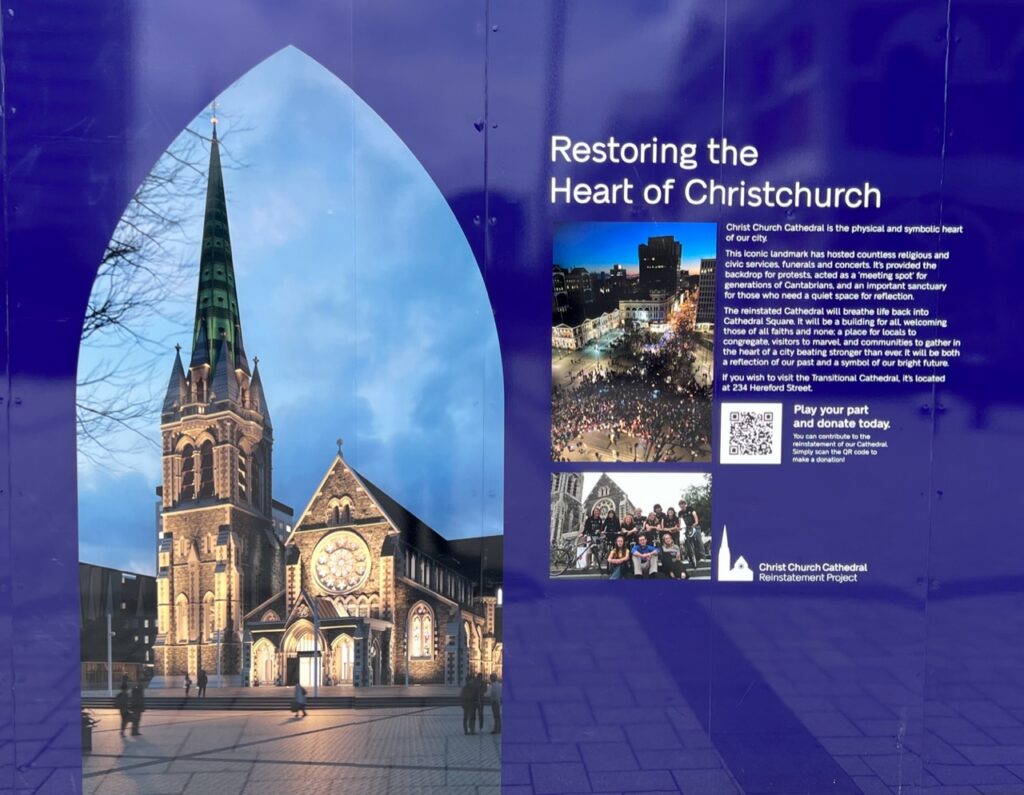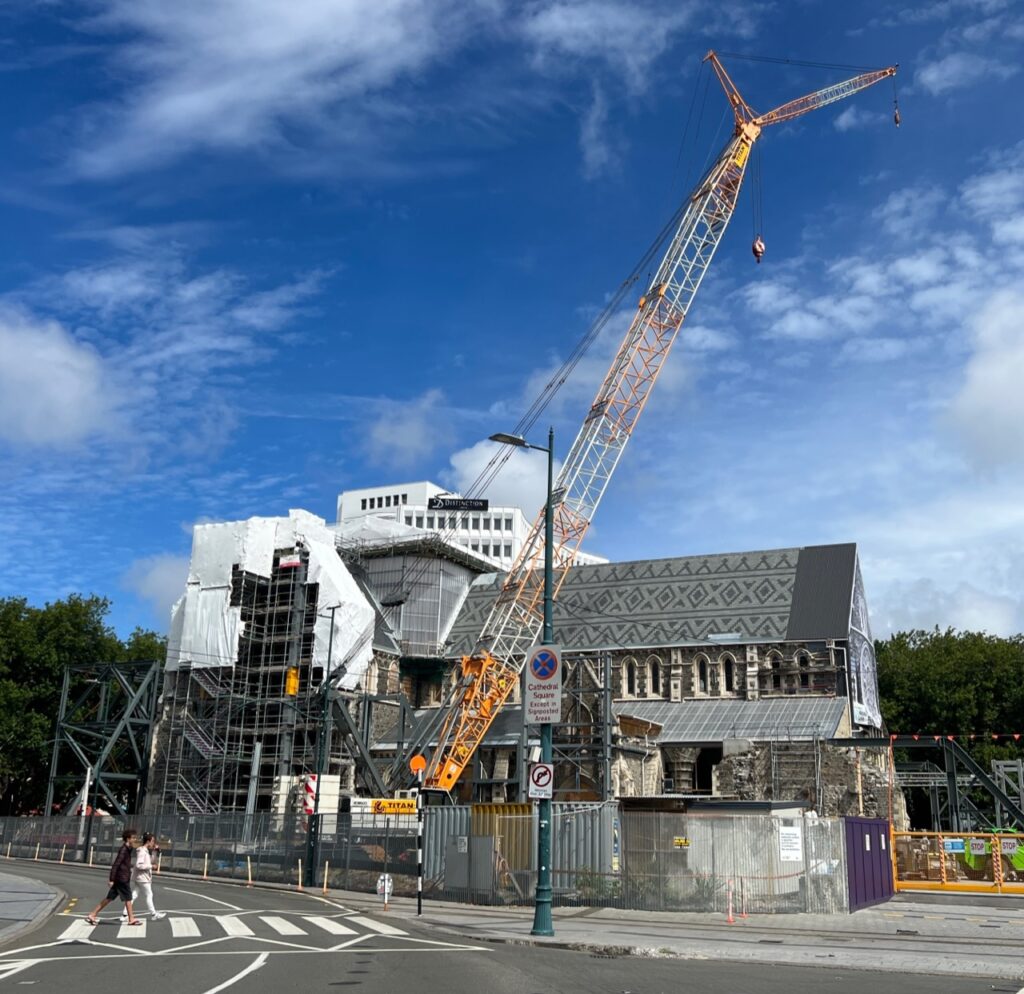 We wrapped up our time in Christchurch sharing dinner with a young Kiwi couple we'd met in California just prior to crossing into Mexico during the early stage of our Pan American adventure, back in 2019. We'd followed each other's Covid hiatus sagas and given our common interest in van builds we jumped at the opportunity to connect when we realized our paths would cross again in New Zealand – what a small world it is. Renee and Carl, I hope our paths cross again, it was wonderful to catch up with you both!
Picking up our new van was as straightforward as the last one. With some basic instruction and "how to" guidance, a simple knowledge test and repeated reminders about "staying on the left" we were on our way. Like the last one, this was a big van, a 6 berth – the layout was identical – the only difference being this was a Mercedes Sprinter and the last was an Iveco. At least we were familiar with Sprinters.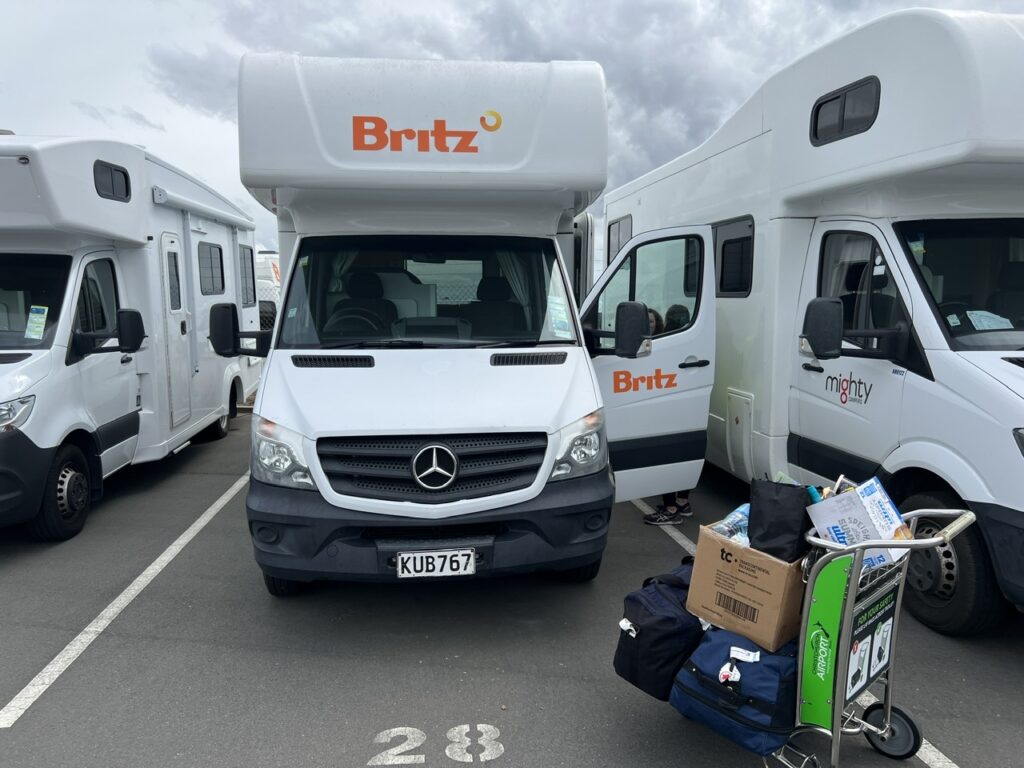 After a run of great weather, most of the journey north was in rain with only intermittent breaks of sunshine. With our Cook Strait ferry crossing booked for the next morning we had to get to Picton ( or at least Blenheim ). This part of the South Island took us past some impressive coastline ( managed some dolphin spotting near Kaikoura ), lush agricultural land ( and ever-present sheep ) along with some very pretty parts of New Zealand's wine country. A consistent theme about New Zealand is simply how pretty ( and mostly very green ) it is everywhere.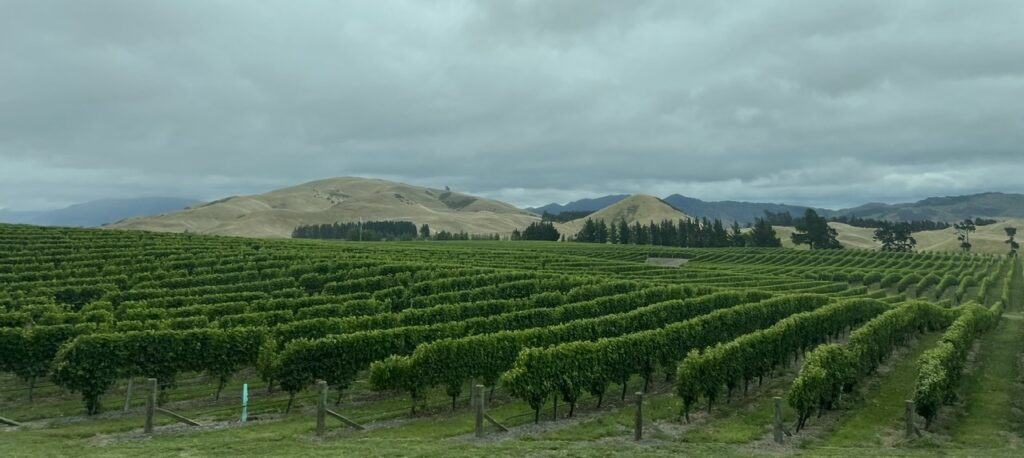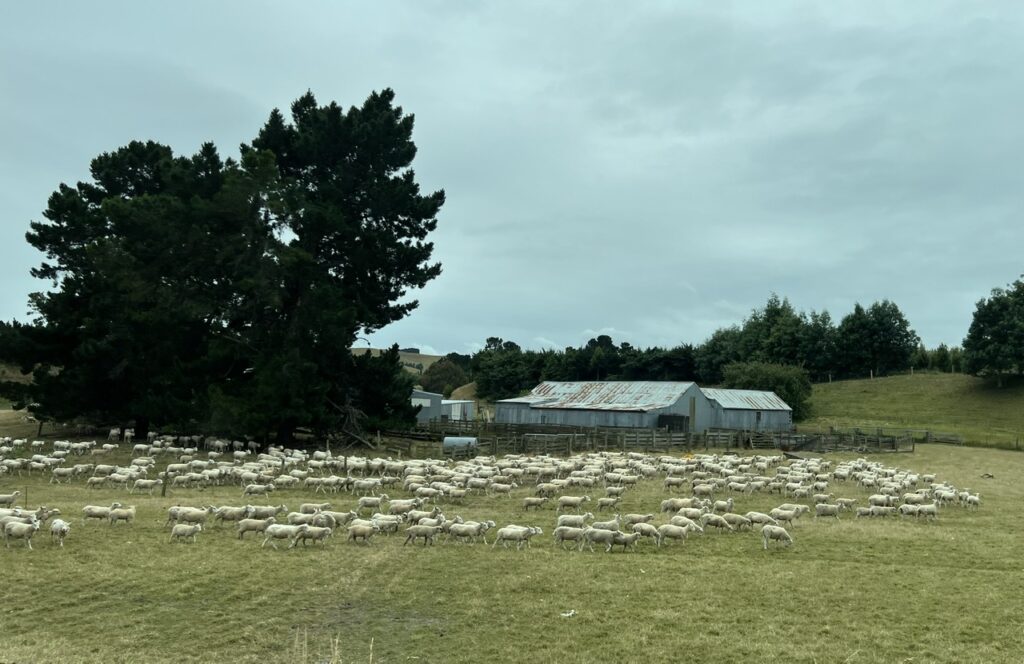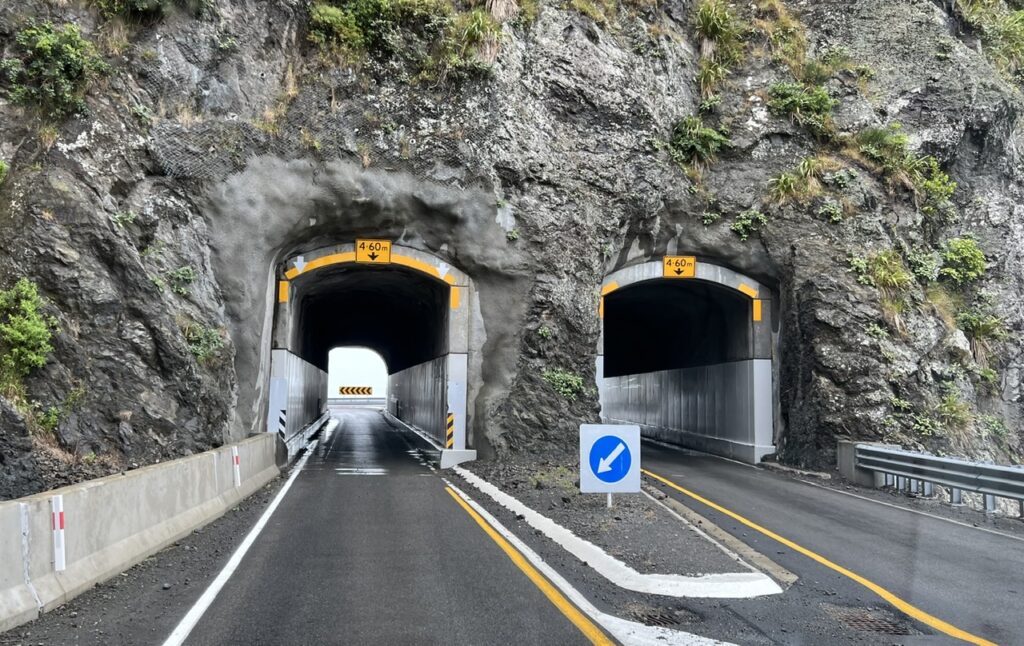 With some flooding in the far north it seemed prudent to stop in Blenheim for the night and with an early start we got to Picton and the "Interislander" ferry. This would take us across the typically rough Cook Strait to Wellington, a 3.5 hour crossing. Fresh in my mind was this crossing ( in the opposite direction ) back in 1978 when most of the folks on that passage were violently seasick. Approaching the check- in booth we noted that the crossing conditions on this particular day called for "moderate" swells, the swell index showing just 3 little wave lines. When we realized each line represented 1 metre it became obvious we were in for 10 foot swells which seemed rough to us. The forecast was accurate, it was not too rough, and the big ferry handled it with ease.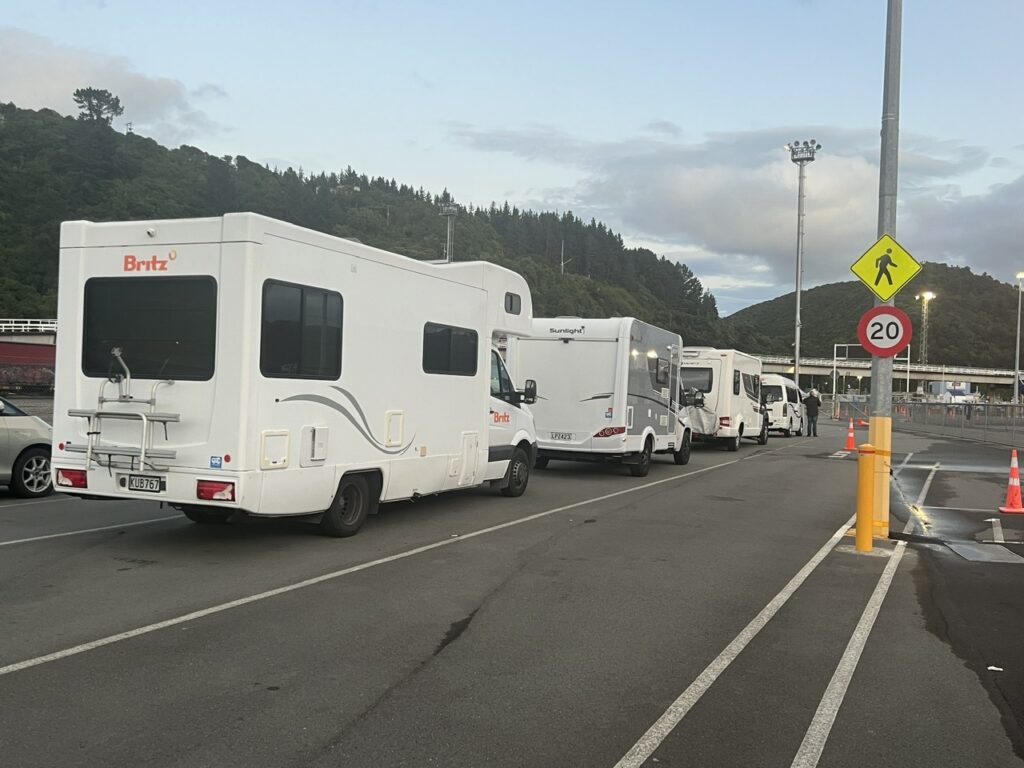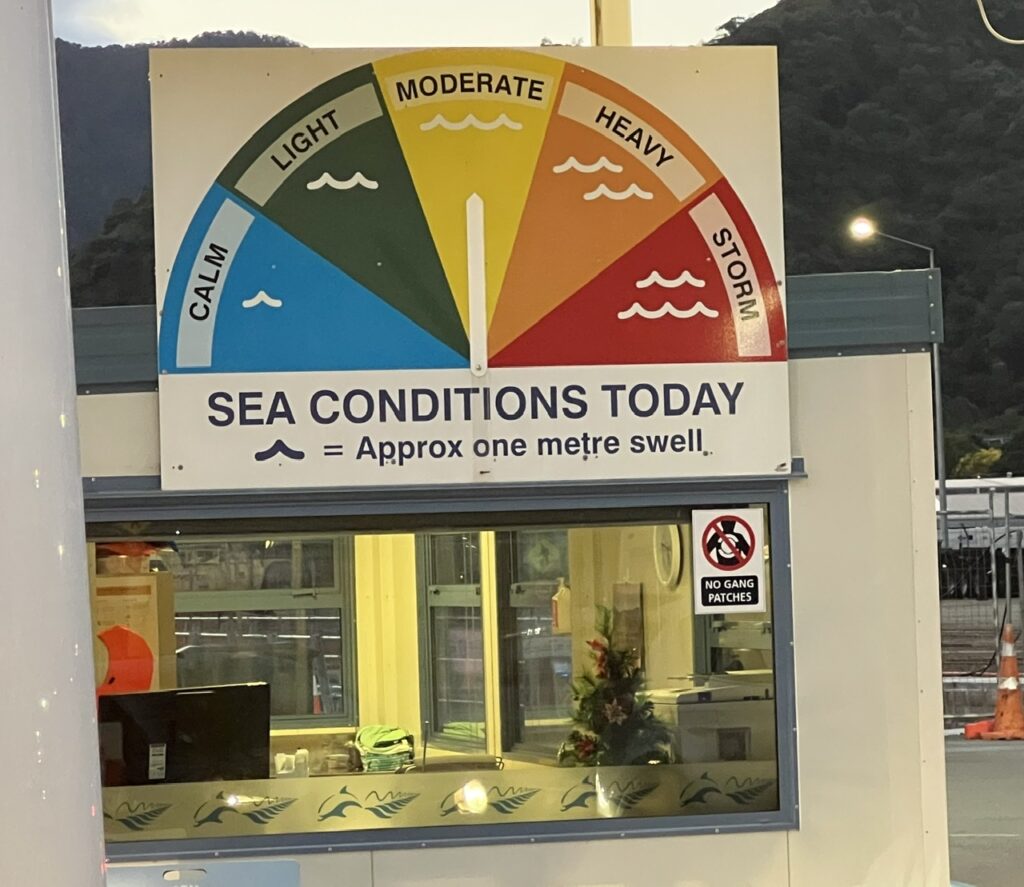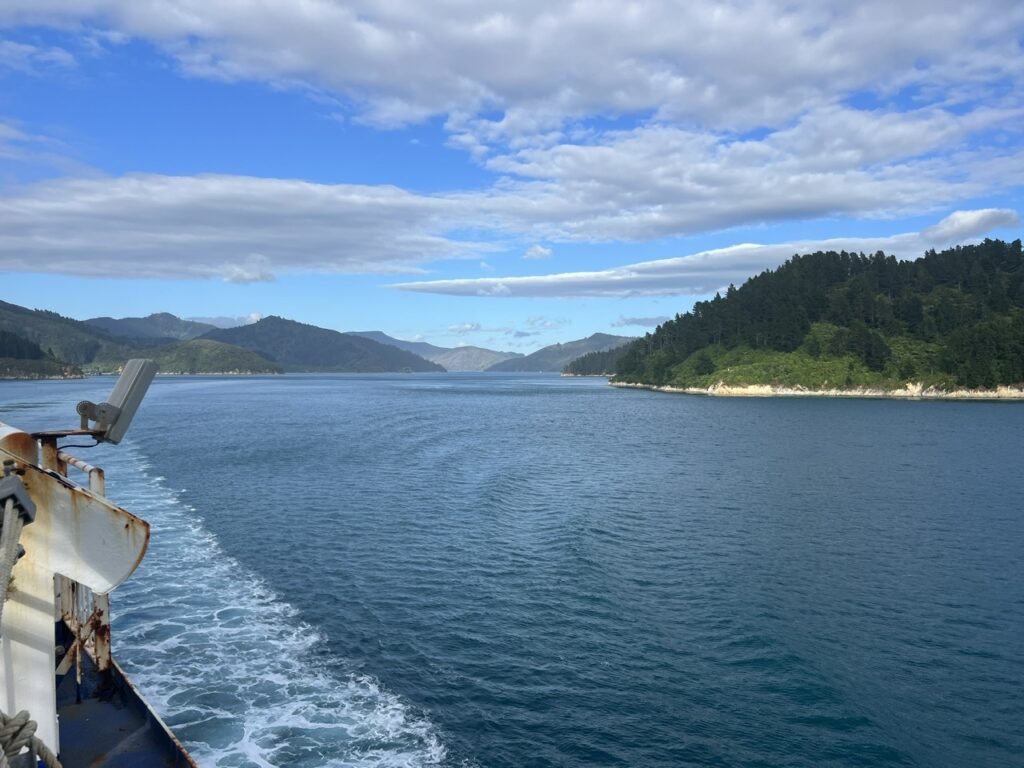 Cook Strait conquered, our van was unloaded on to the dock in "Windy Wellington", New Zealand's capital city – the North Island was now ours to explore. More on that next week !