To be honest, we'd been more than just a little disheartened this past week after the ongoing unloading delay outlined in the last blog ( I dare not even mention the "s" word – we just call it a "transportation delay" now, it's so depressing ). It's typical when things go wrong on the road to start feeling sorry for yourself ( and we certainly did some of that ) but there's nothing Iike a truly traumatic event ( or two ) somewhere else to put your problems in context. The tragic Turkish earthquake and terrible New Zealand cyclones this past week really have put things in perspective ( those and a litany of other problems around the globe ). Reality check time – our problems are actually truly trivial.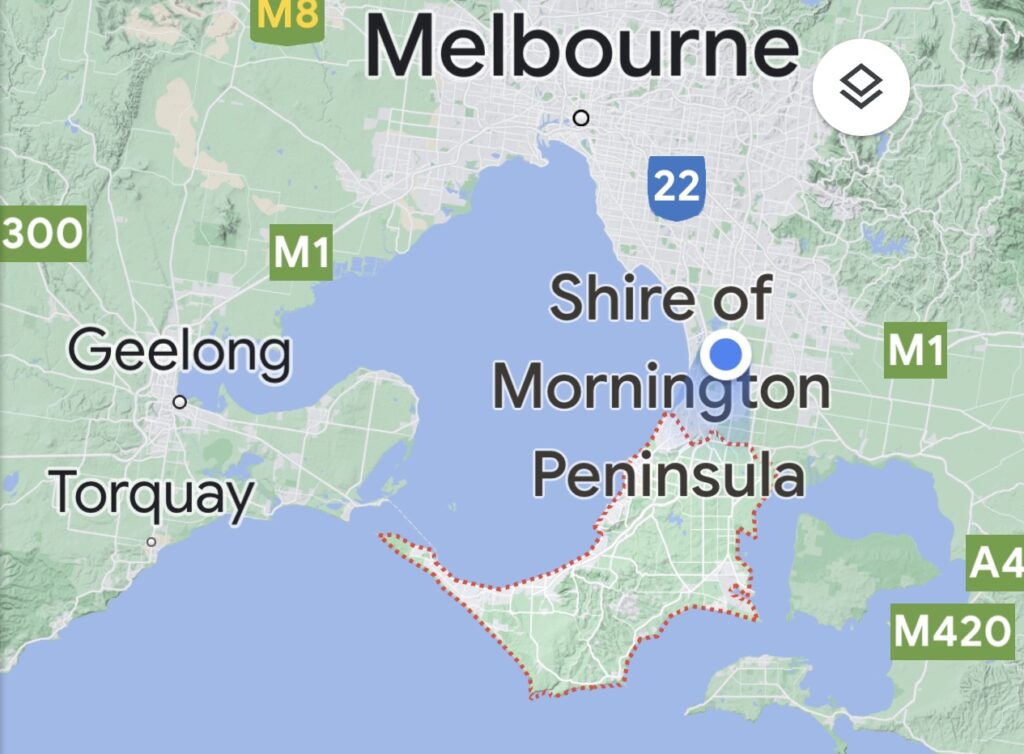 "Seven miles from Sydney and a thousand miles from care" was an old marketing slogan used for years by the Manly ferry to draw visitors across Sydney harbour to Manly's beautiful seaside beach.  I was reminded of it as we used the past week to explore the beautiful Mornington Peninsula, which is ( in some ways at least ) to Melbourne what Manly and its surrounding beaches are to Sydney – for many, a nearby escape from the hustle  and bustle of big city life.
Exploration of the Mornington Peninsula ( and nearby Phillip Island ) was in our plans with our van, but in the circumstances ( no van ) we decided to simply explore without it. A couple of judiciously timed car rentals and some long walks allowed us to explore the area quite extensively in the end. Having moved away from the seaside and further down the peninsula, it seemed Frankston was a good place to start since it was close by. While I would not call the city itself a holiday destination ( the good stuff is further down ) the sculptures and murals for which it is renowned (among other things) are worth a look as one passes through.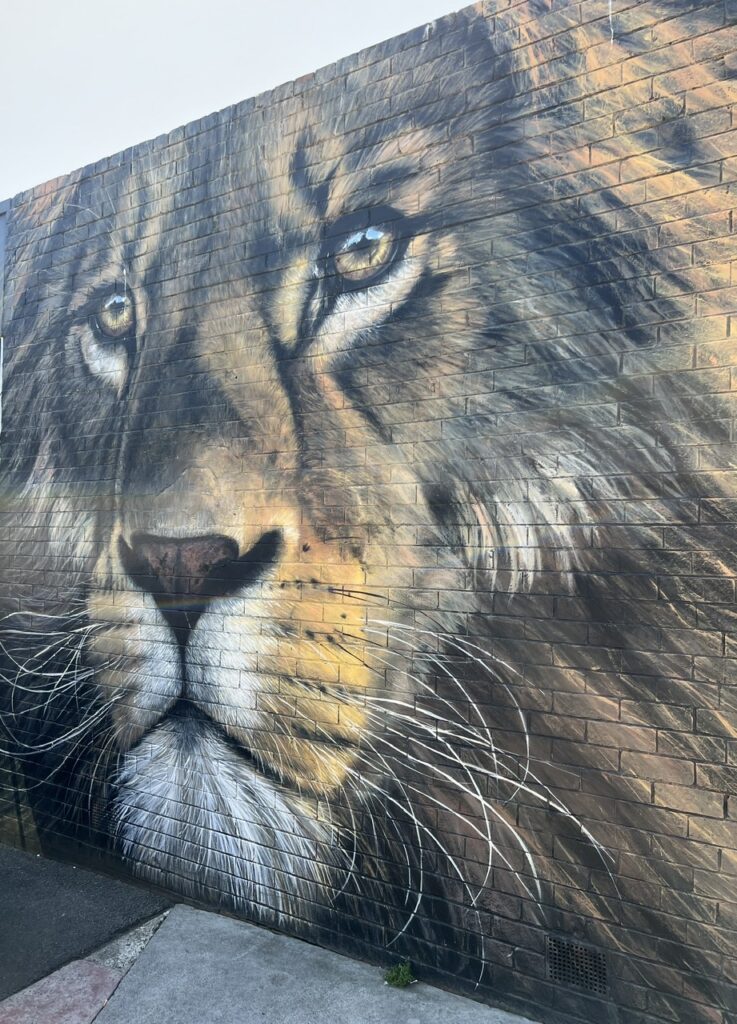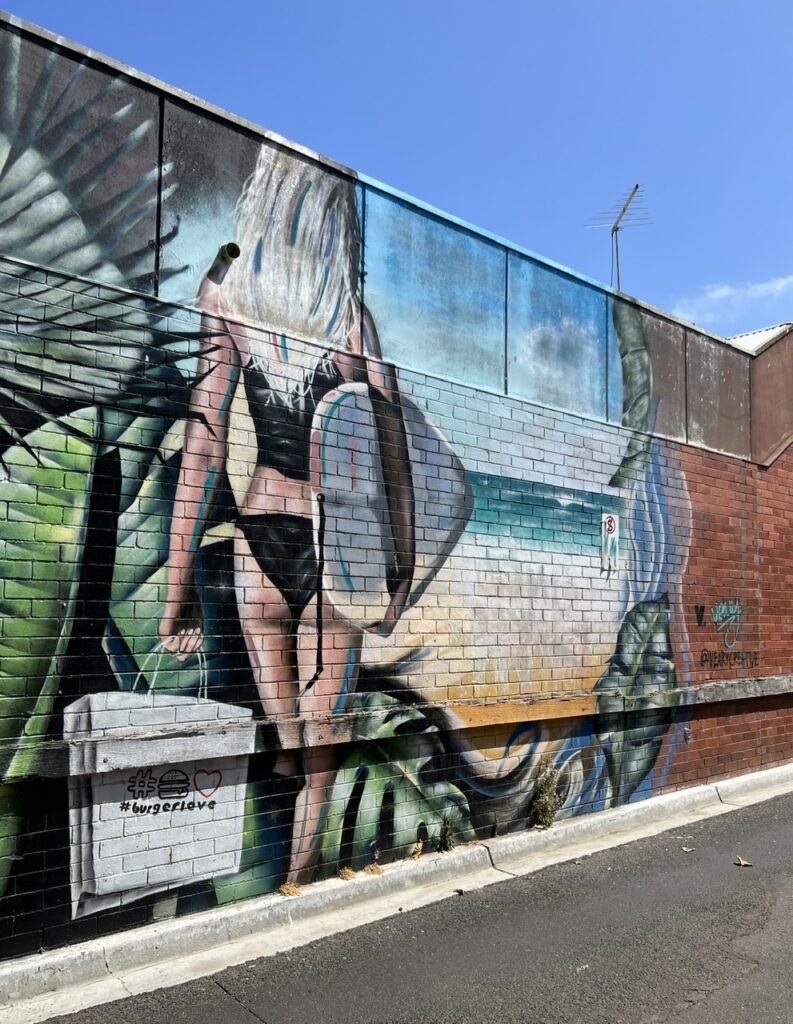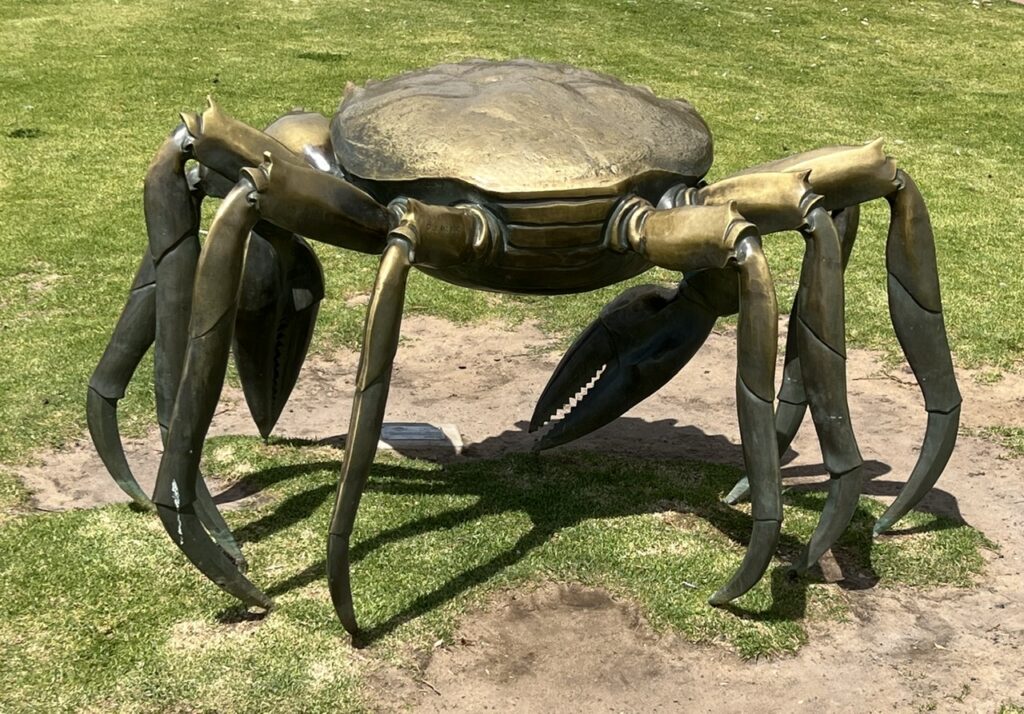 Further down the coastline it gets more interesting and we really enjoyed the scenic beaches, the Bass Strait coast, the many hikes and walks as well as the sighting of much more fauna than we had expected. There's also a great deal of history in the area, some of which dates to the very earliest days of Victoria as a British colony ( "Australia" as a country was far off in those early days ).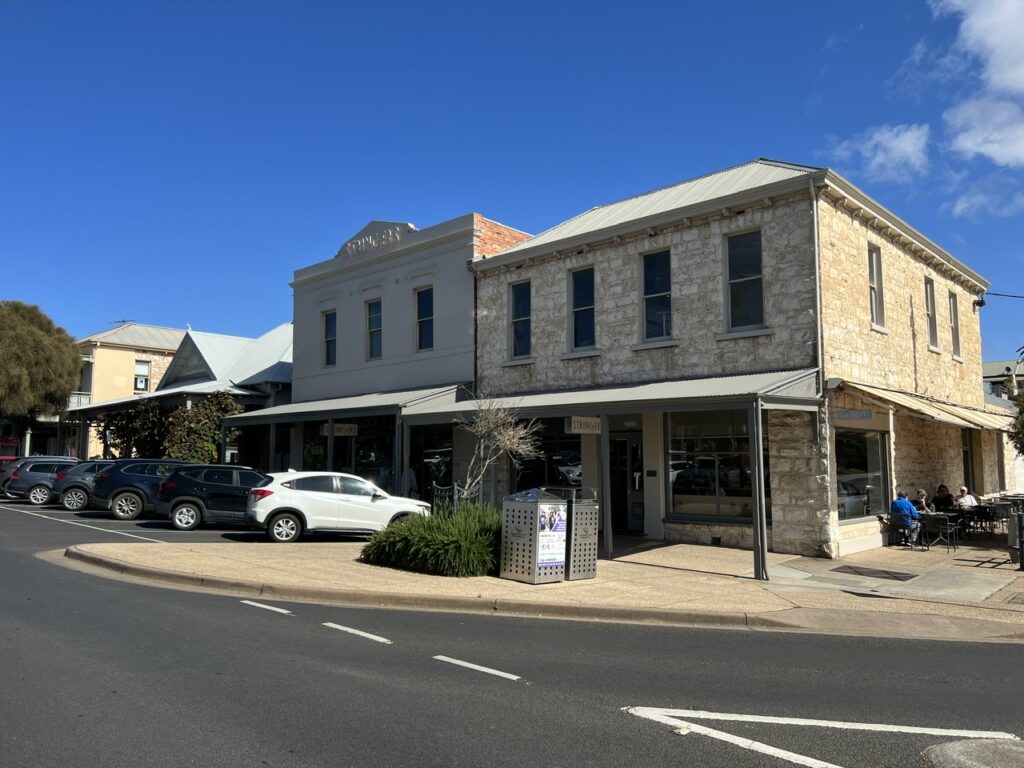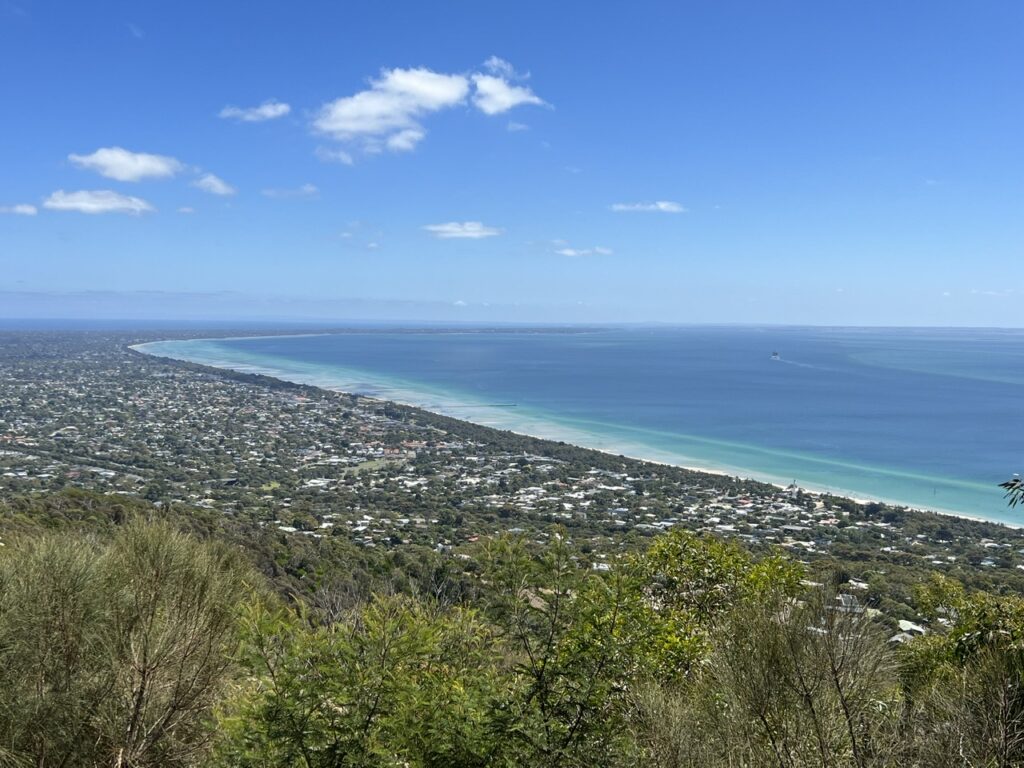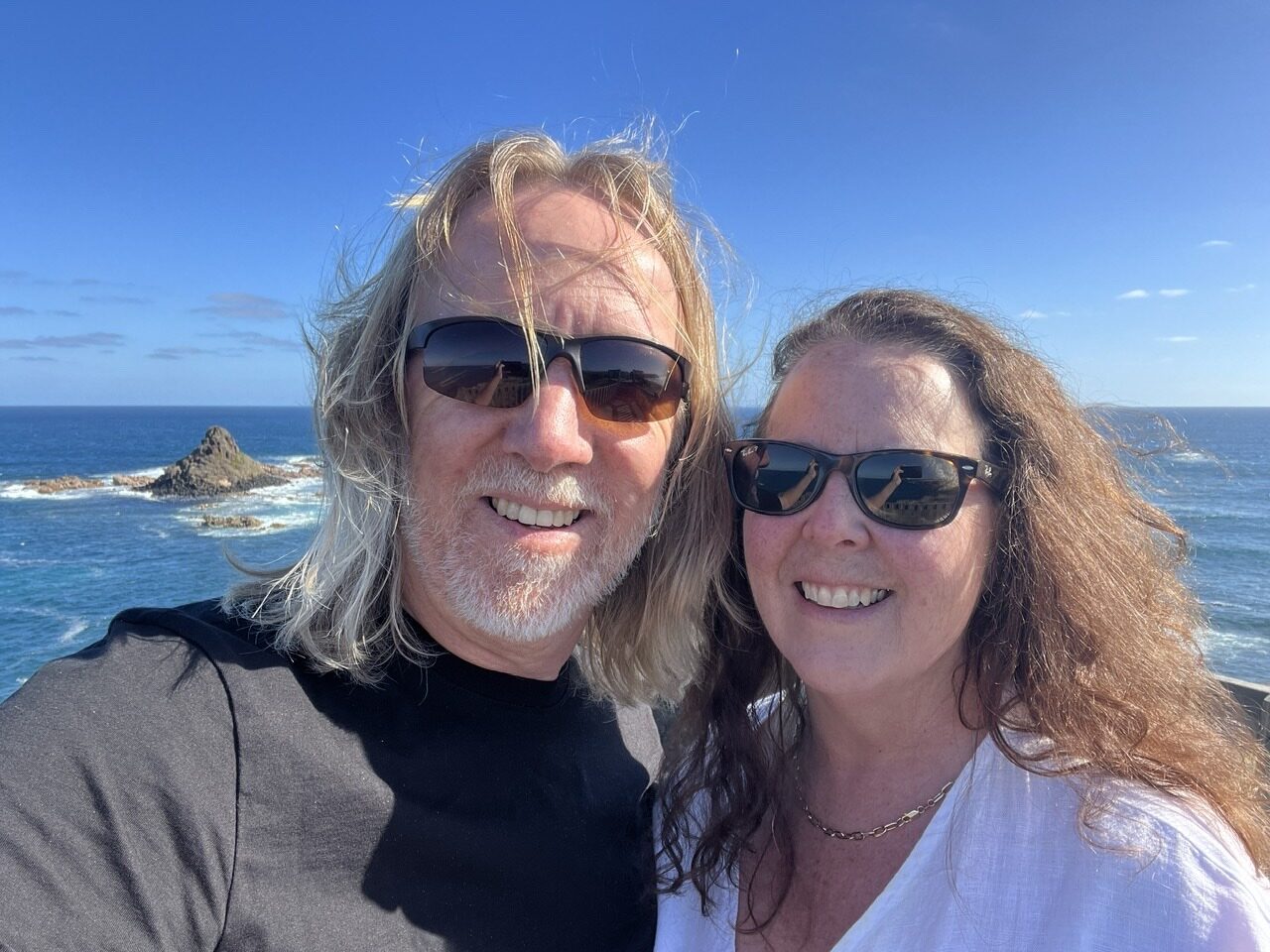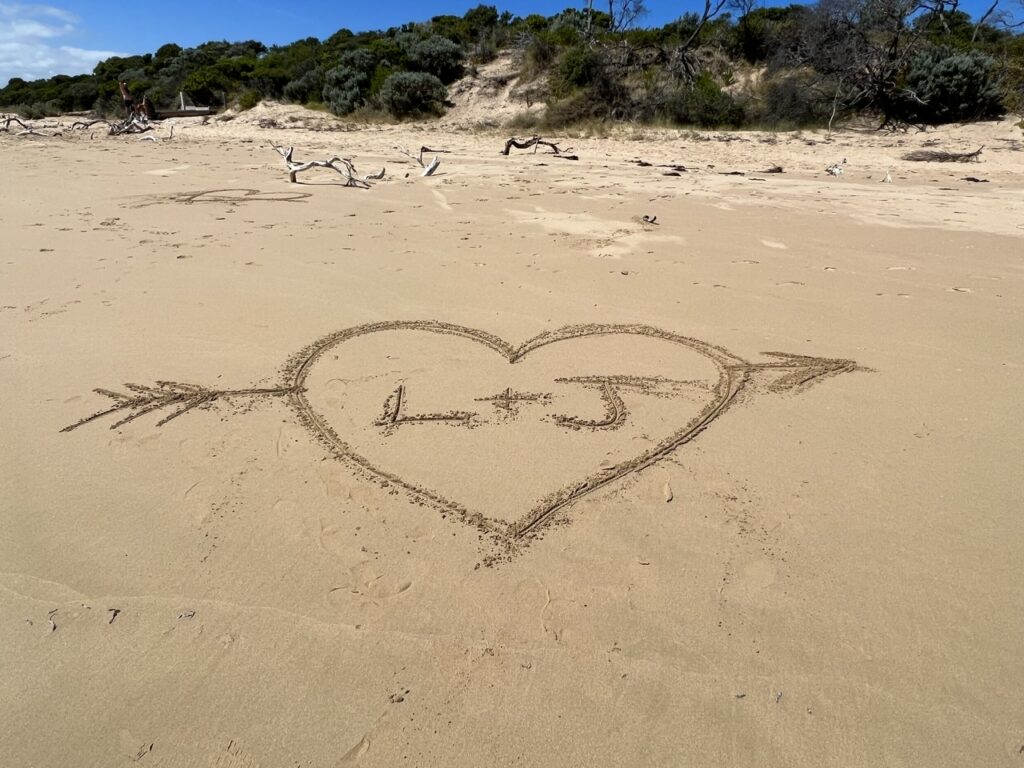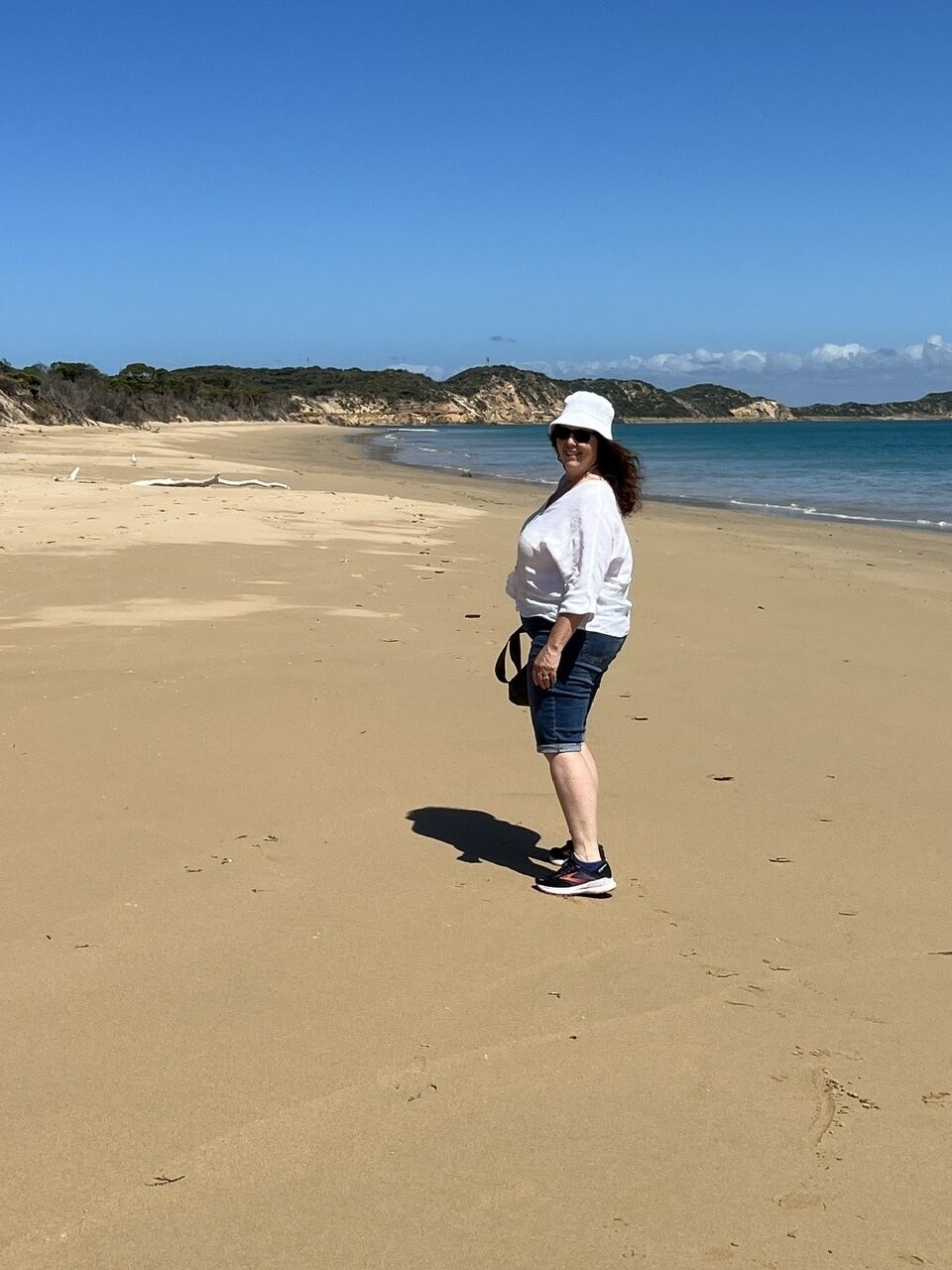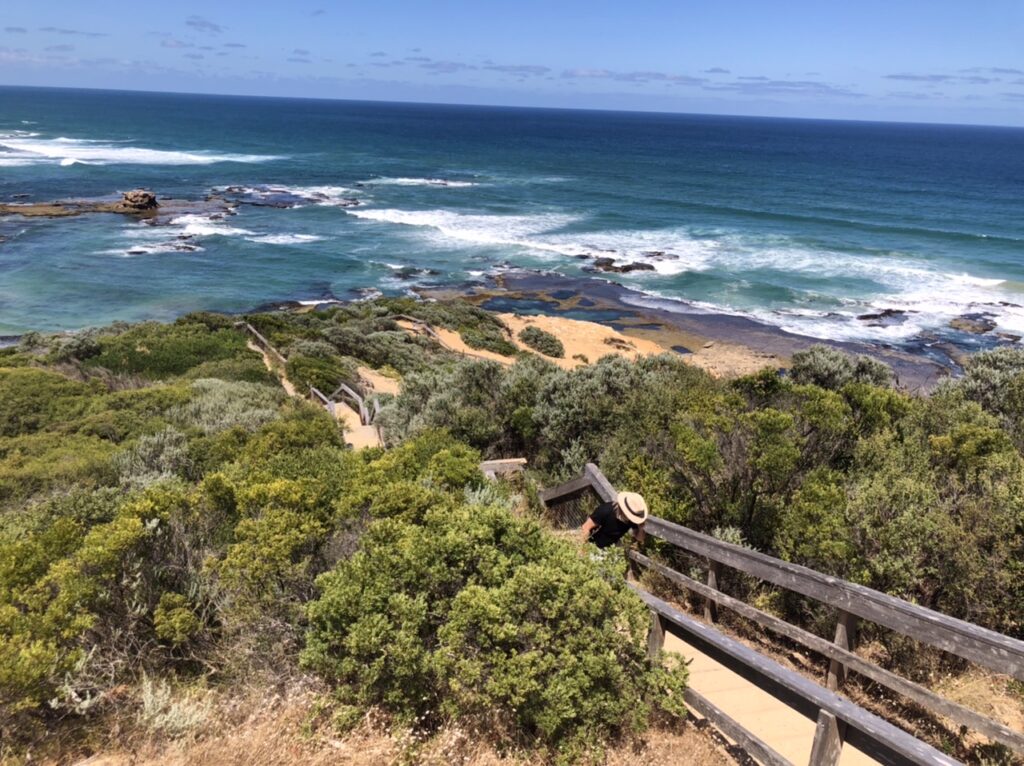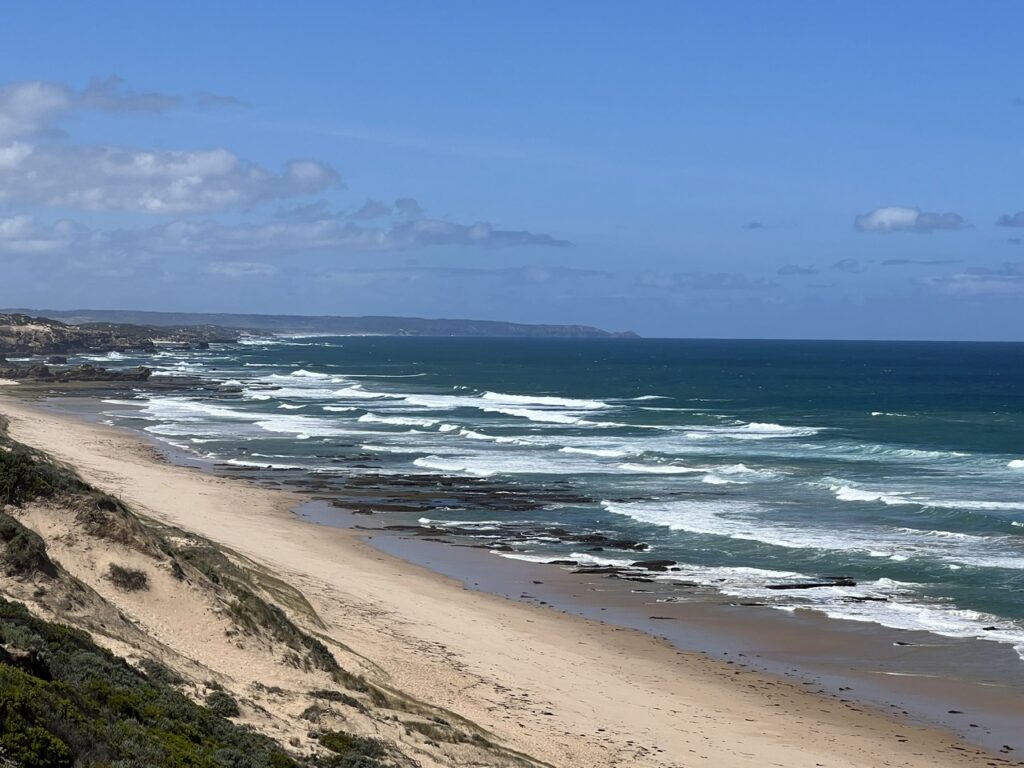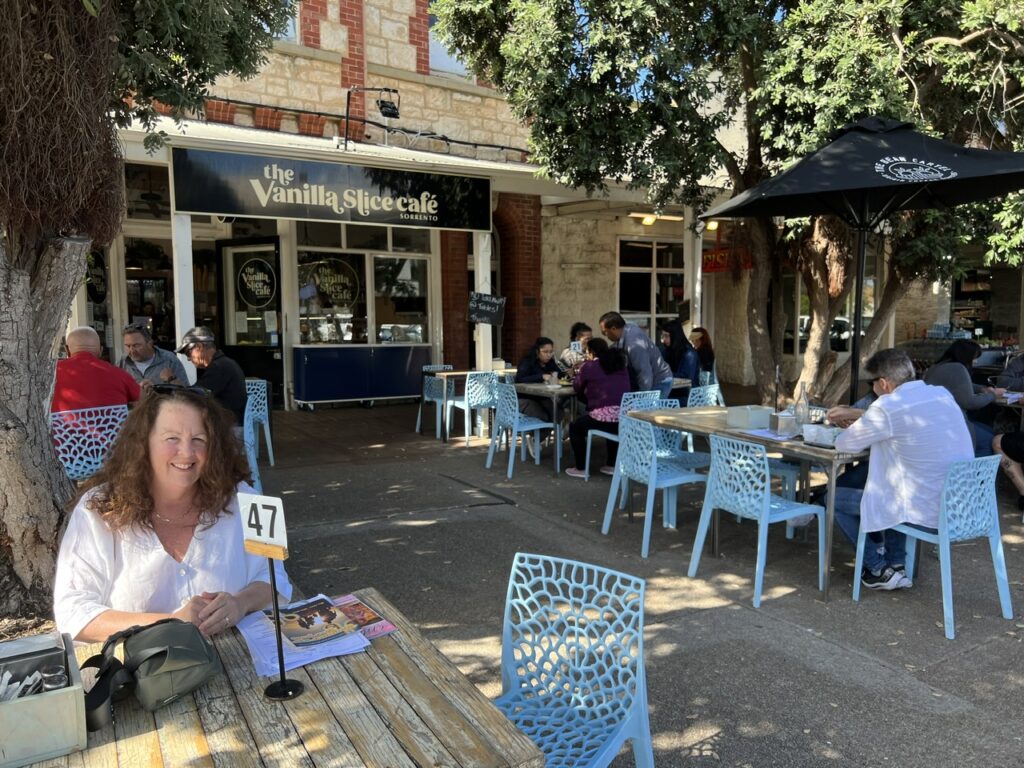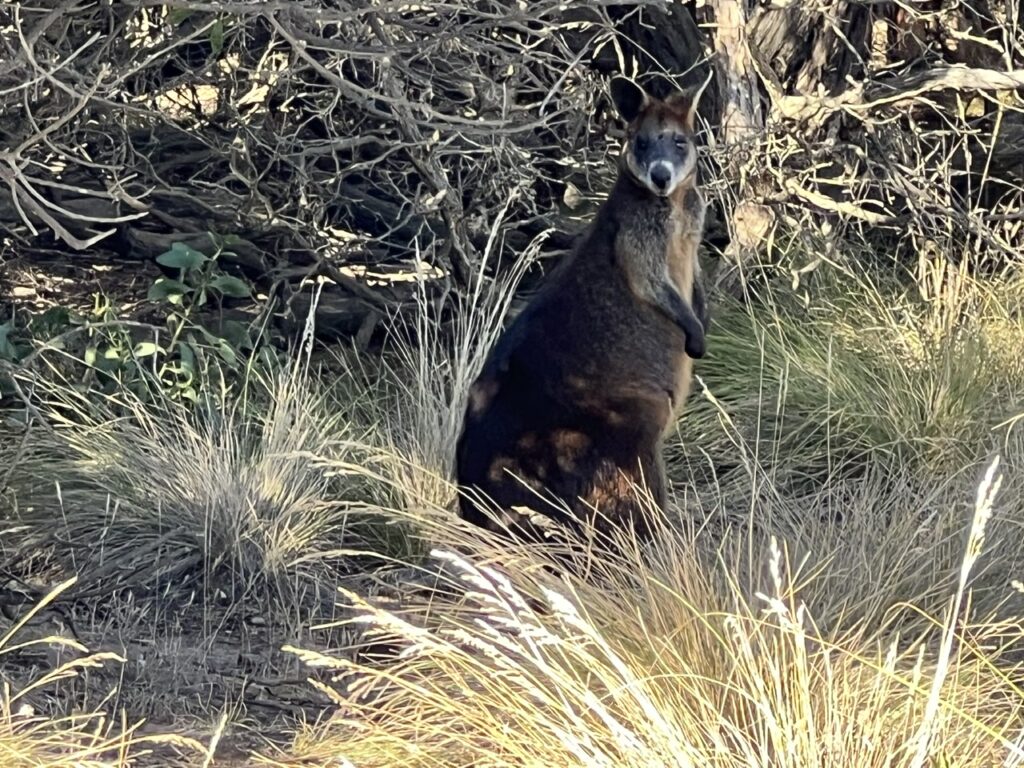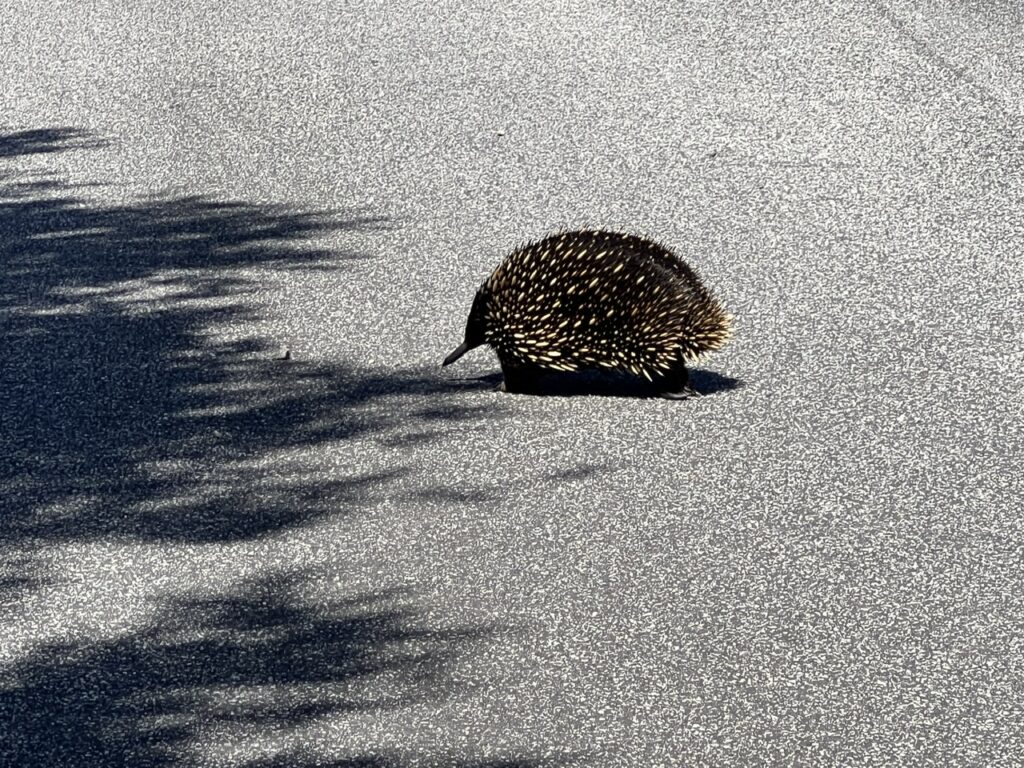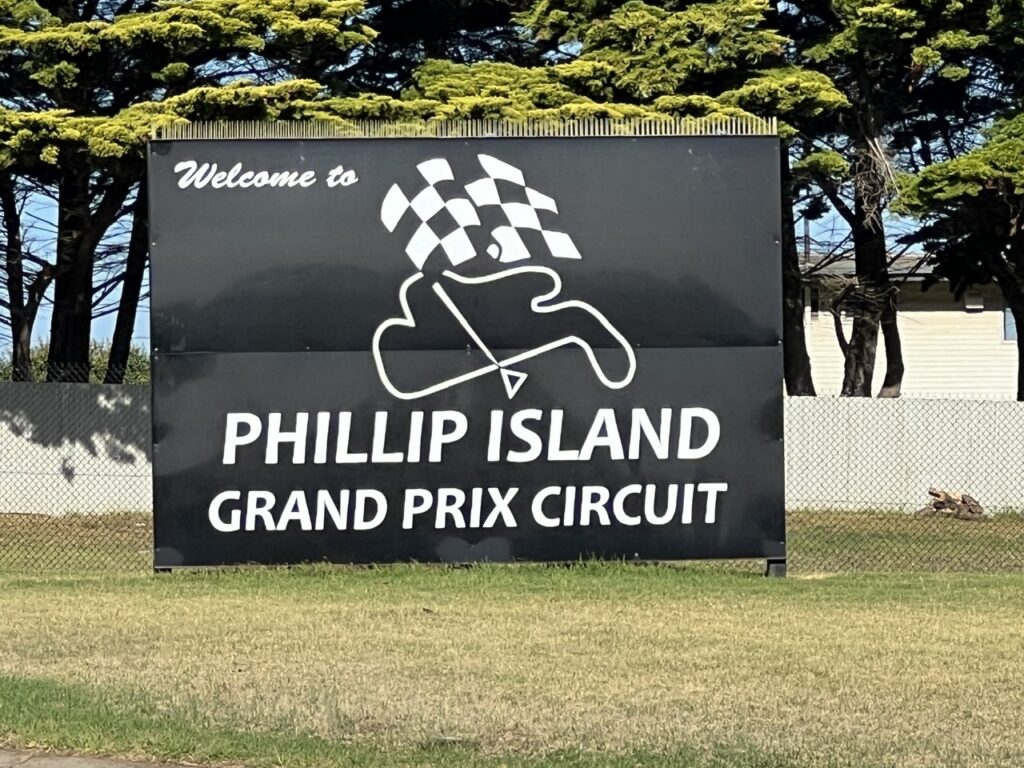 While Phillip Island has many attractions, undoubtedly one of its most well-known is the Parade of Penguins. The picture below shows exactly what they look like when they emerge from the sea. It's hilarious to watch them waddle out, waddle back in, and then waddle out again before summoning the courage to eventually cross the beach ( where the risk from predators is highest ).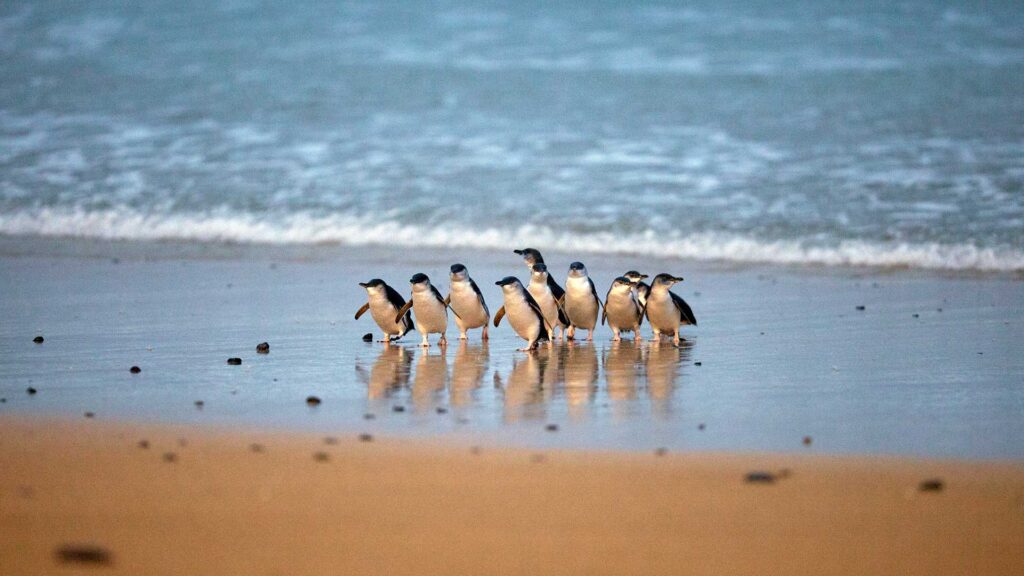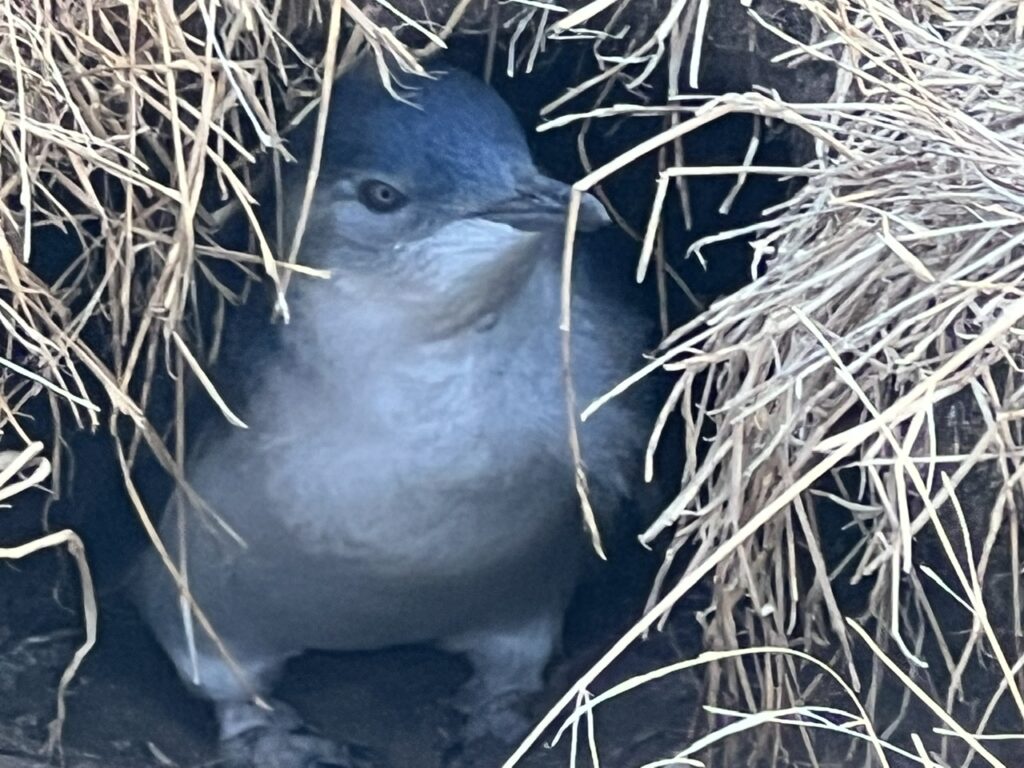 Technical sidebar: ( a read only relevant to those with an inquiring electrical mind ! )
In the expectation that we should ( hopefully ) soon be reunited with our vehicle it only made sense to use some of this enforced downtime to get as much done as we could in advance of it being released. One of those things was to solve the issue of charging the vehicle's leisure batteries from an Australian mains/household supply. Not an issue when we are driving ( charge comes via the vehicle alternator and onboard 40 amp DCDC charger ), nor when we are stationary on a sunny day ( 700 watts of rooftop solar and 300 watts of external solar should do it ) however there will be times when one ( or both ) of those options is not available and we need to "plug in". Not a problem in our 120v AC world ( US/Canada/Central America and parts of South America ) but in Australia ( as in most of the rest of the world ) it's all 240v AC. What to do ?
There are really only 3 options: A) do without the plug in option, B) get a step up/step down converter, or C) get a 240v (input) charger that will tide us over while in Australia. Doing without was not a viable option. The step up/step down converter, while giving us "constant" AC power, would have to be very big, very expensive and very heavy to handle the draw of several of our appliances so was also ruled out. A local ( lithium compatible ) charger with 240v input was sourced, with the bonus being it was a Victron unit and thus compatible with the whole electrical system we have. Many thanks to Paul at Retropower in Clayton ( Vic.) who not only provided us a new 25amp Victron unit, he delivered it right to us ( service with a smile ) ! So, while we will never be "plugged in" in the strict sense of the word, when we do have access to 240v AC power, the 25amp charger will keep our batteries topped up sufficiently to match/(or limit ) the battery drain from the fridge, cooktop etc. via our inverter – hopefully anyway !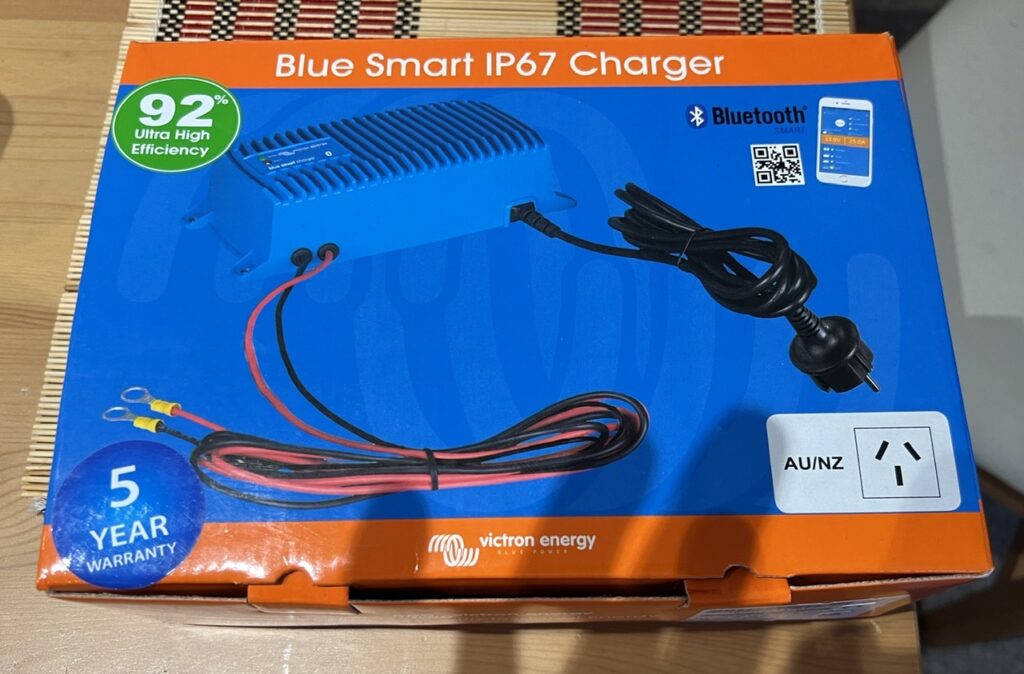 Postscript: Shipping Update
Back in August, 2022 when we pre-booked the ferry from Melbourne to Tasmania, we had hoped to get a nice short connection with the ferry from Melbourne to Tasmania. The Talisman from the US was scheduled to arrive in Melbourne on January 25 and we could not get confirmed ferry passage on to Tasmania until Feb 28. That left us an awkward month in between where we could not ( effectively ) roam too far from Melbourne. Never, not in our wildest dreams, did we anticipate things would be so delayed with unloading the Talisman that it would potentially jeopardize us actually being able to make that Feb 28 departure date for the Melbourne to Tasmania ferry ! Sadly, that is now exactly where we stand. Unless we have a very speedy customs/quarantine clearance at the Port of Melbourne next week it could be a "salt into the wound" experience – getting out of Melbourne port too late to catch the ferry to " Tassie". For over-height vehicles like ours changing the dates ( out and back ) is next to impossible. So, very nervously, we just continue to wait……..and wait.