Almost across the street from our hotel in Montevideo was the Mirador Panoramico ( a high rise building with a viewing deck ) so before driving out of the city to Punta del Este we took in the city view from the 22nd floor to get a different perspective on this city of 1.3 million.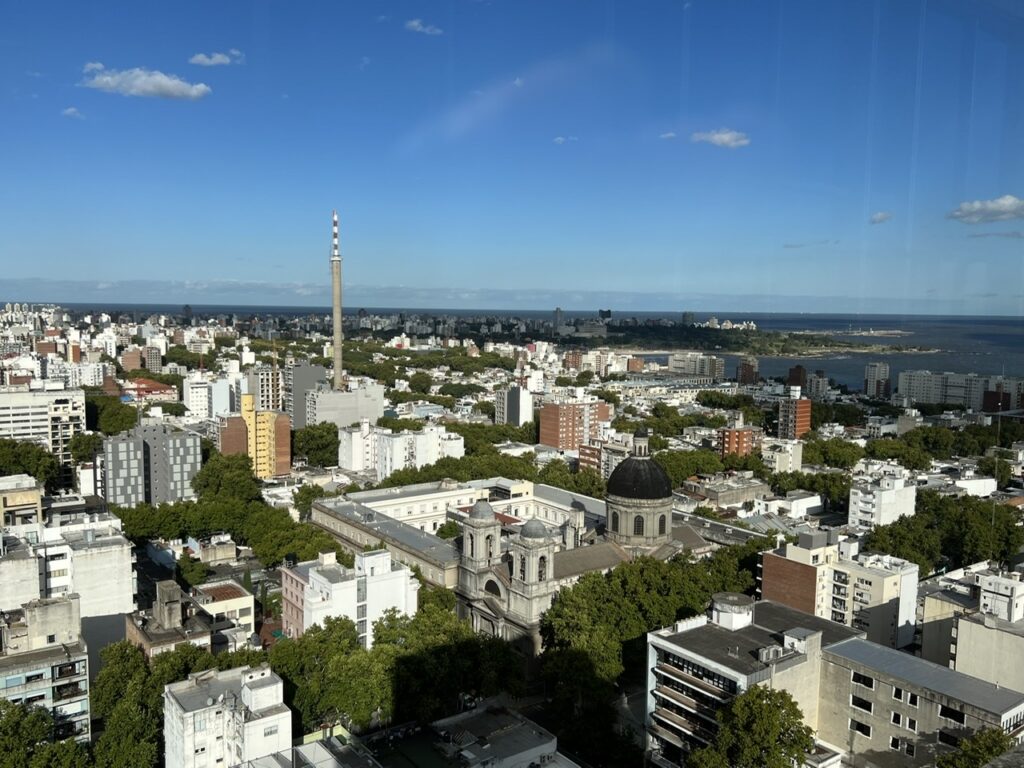 Punta Del Este, ( PDE ) 125 kms straight east, is a beach-side getaway on the Atlantic Ocean that's long been a summer playground, not just for Uruguayans, but also other South Americans ( especially Argentines ). We found it newer, cleaner and just generally more appealing than Mar Del Plata ( very broadly speaking it's Argentine equivalent ). Centred on a peninsular at Uruguay's southern extremity, PDE has a calm western bay side and full exposure to the South Atlantic on its eastern shore with some fairly solid surfing conditions in places.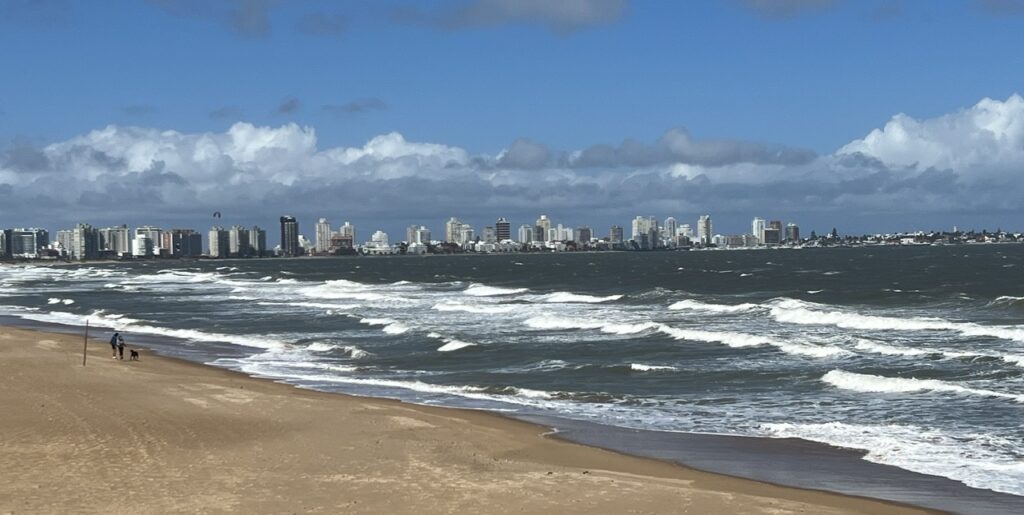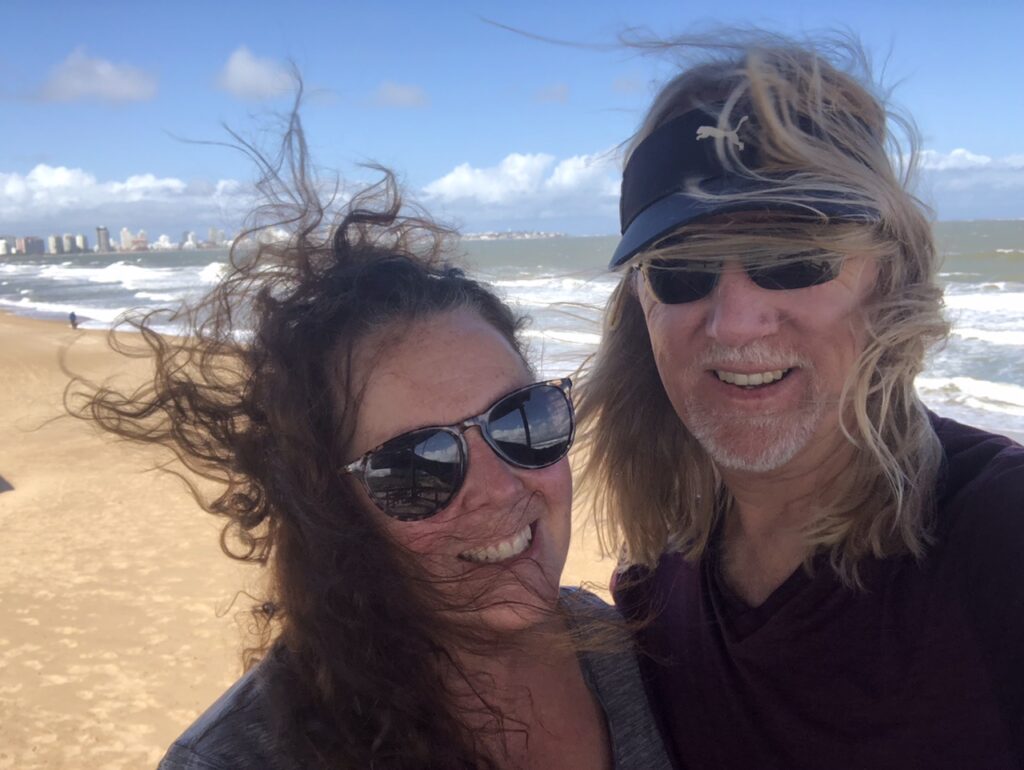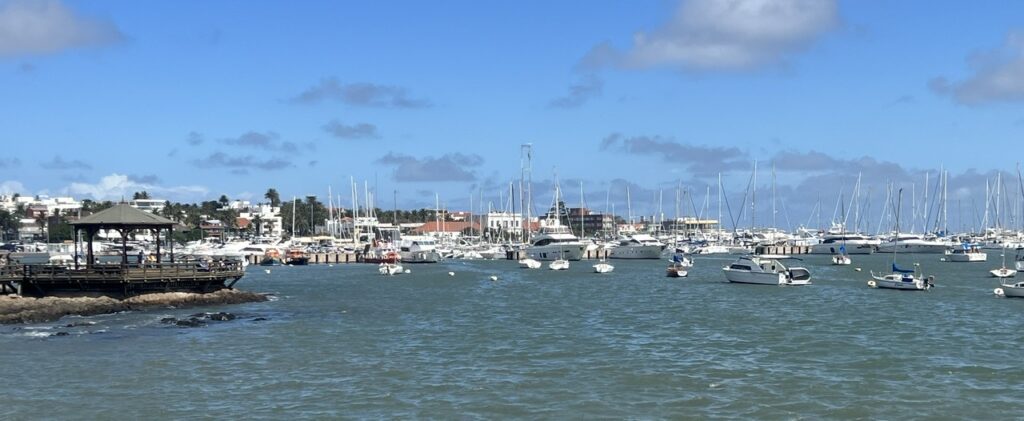 The town delivered better weather than expected in the 4 days we were there although the winds were pretty fierce at times ( making it very popular with windsurfers and kite boarders alike ). The city has a great seashore promenade that wraps right around Salinas Point ( Uruguay's southern extremity ) and made for an enjoyable afternoon's walking. Remnants of one of Uruguay's great historical battles can be found there. While Uruguay was not a combatant, one of WW2's earliest naval encounters, the Battle of the River Plate ( fought between 3 British cruisers and the German pocket battleship Admiral Graf Spee ) was fought just off this coast in late 1939.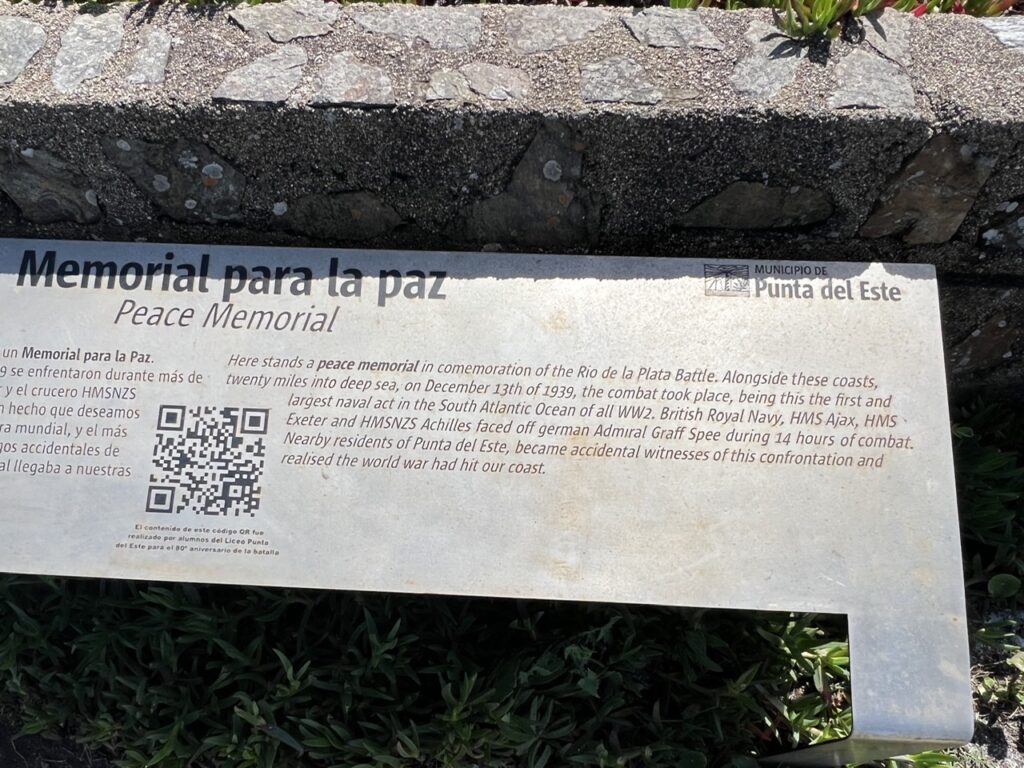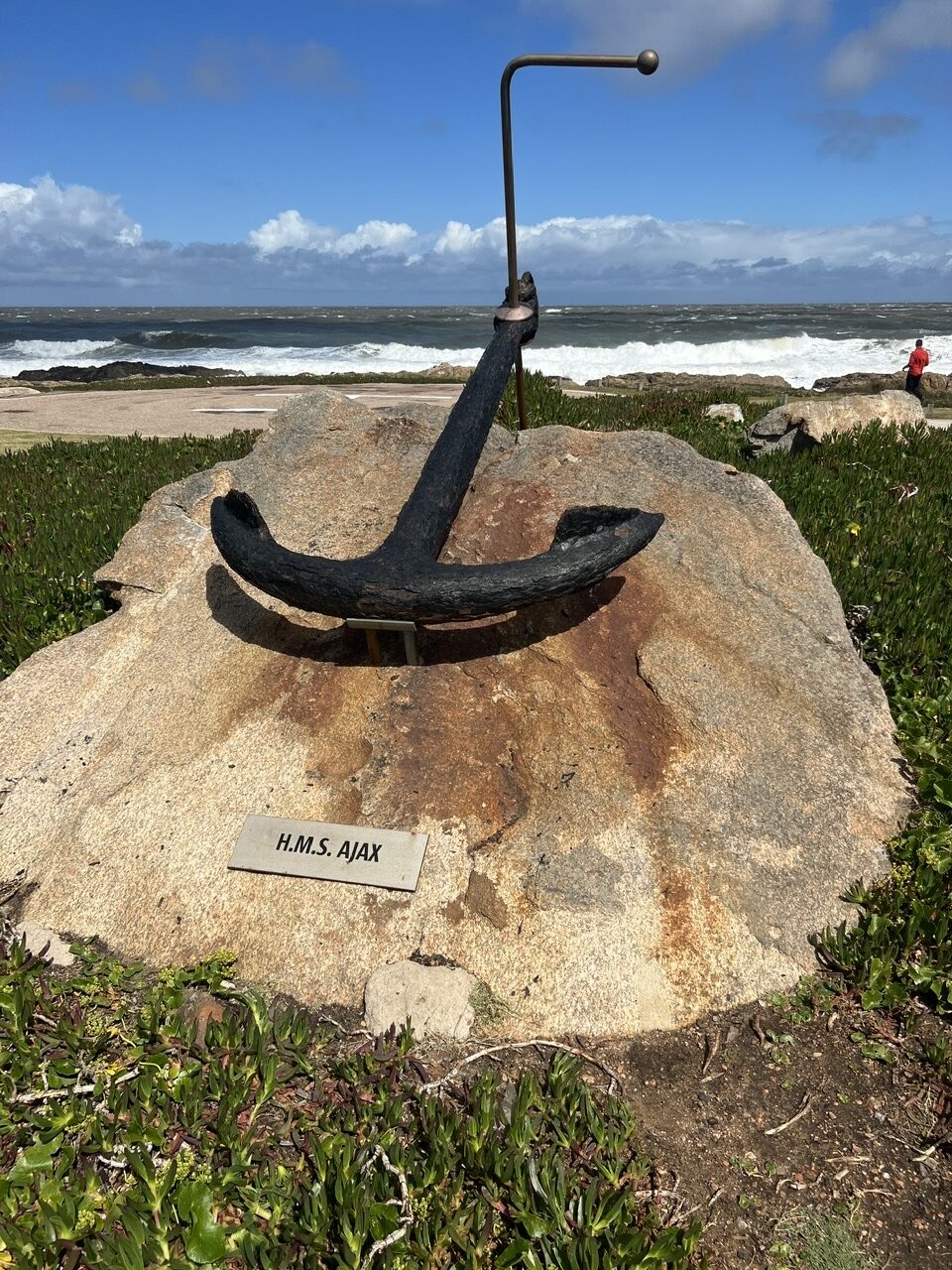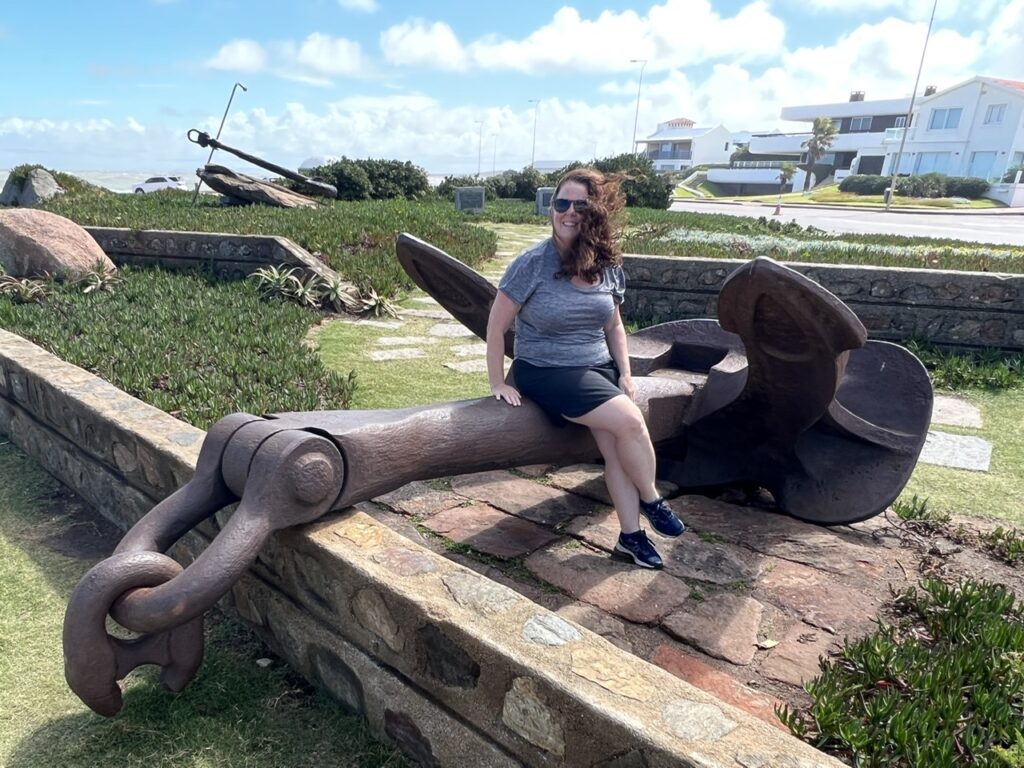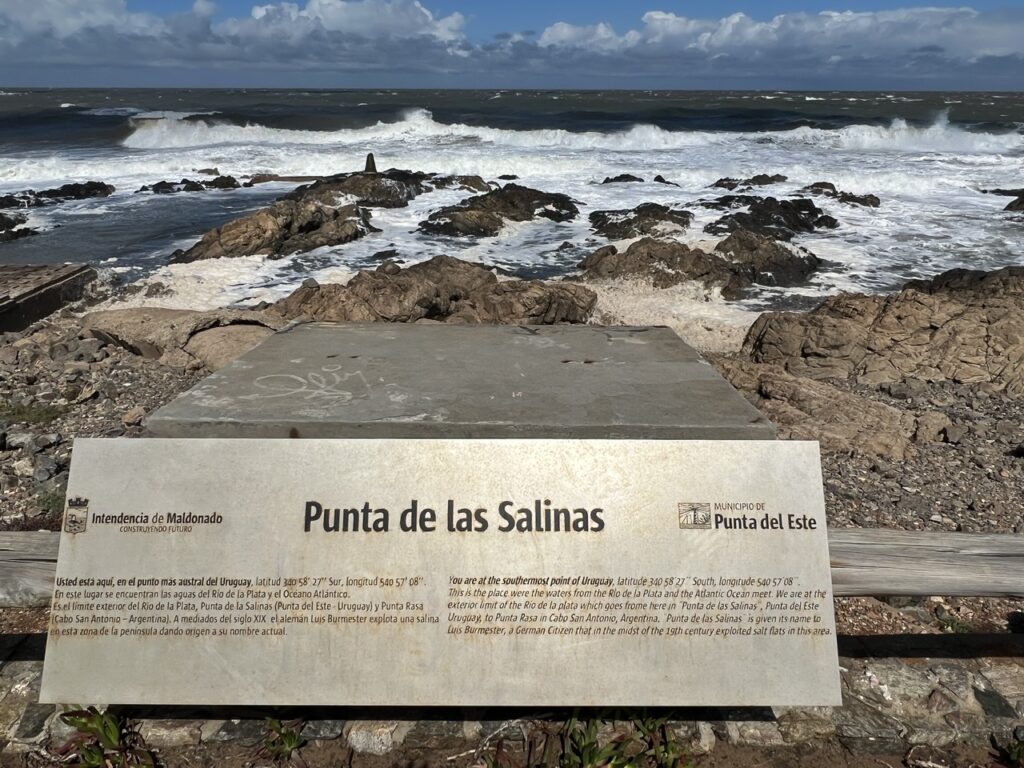 A plaque noting Uruguay's southernmost point, Punta de las Salinas, right by the same spot.

With "wheels" again following a month with none ( we'd rented a car in Uruguay ) exploring the coast of Uruguay was now possible so north we went. The interior of the country is pretty much farmland so offers little to see but it's coastline is very scenic – reminded us much of small coastal towns up and down Australia's east coast ( perhaps not so coincidentally since both regions lie at almost the same longitude and enjoy similar weather ). Tested the water but as summer had just turned to autumn it was a little cool for a dip ( and probably a bit rough given the strong wind at the time). It's pretty much beaches all the way up to Brazil ( and more beaches beyond that ! ).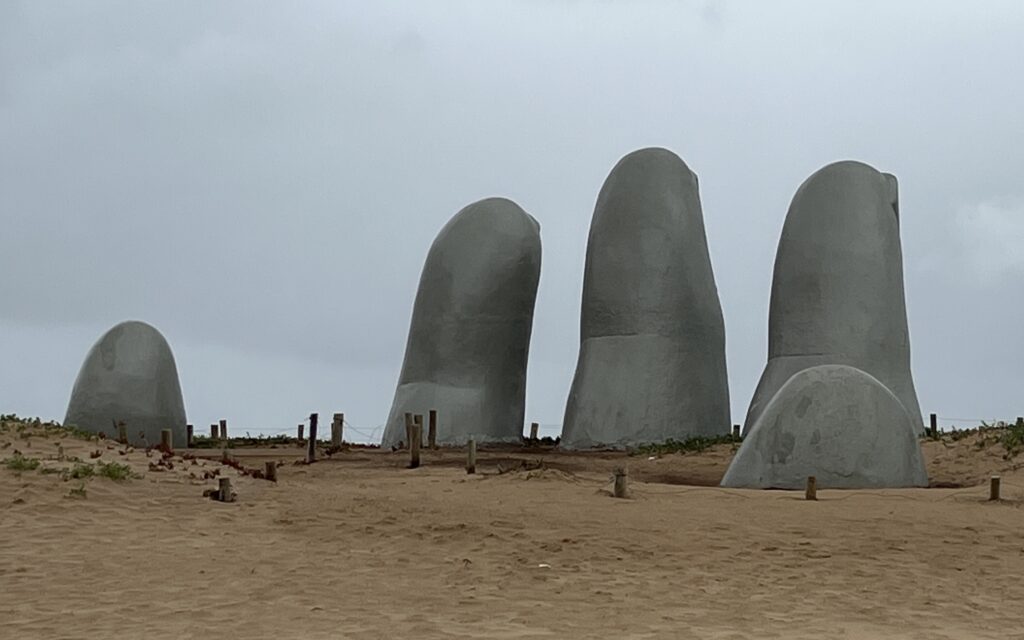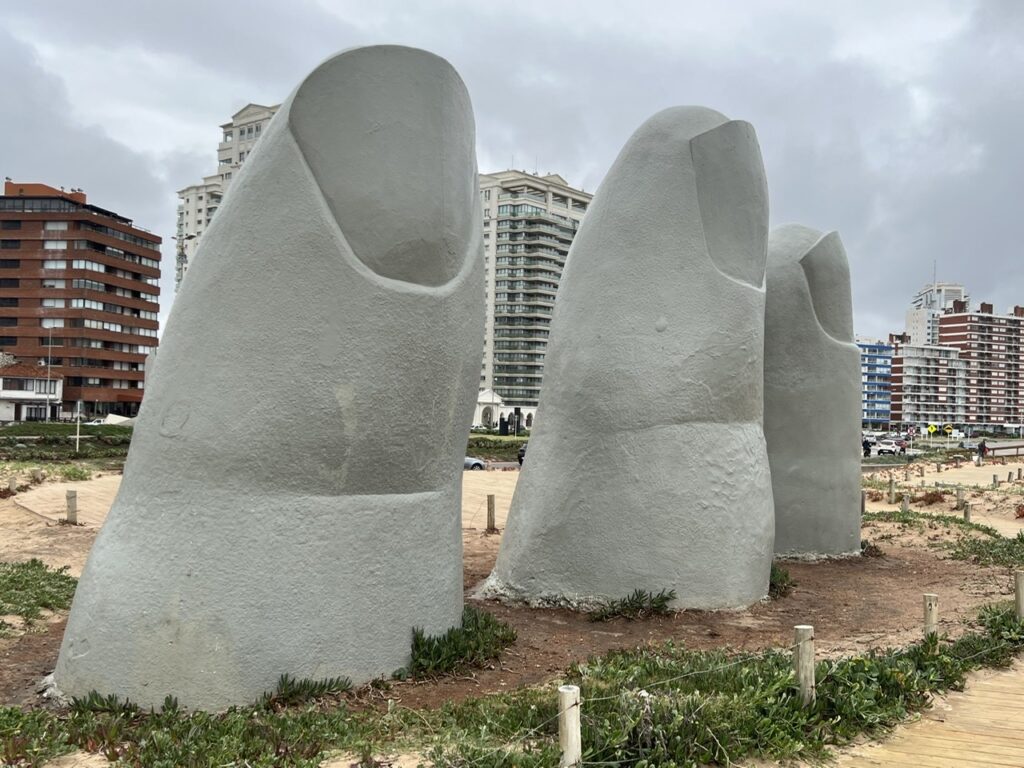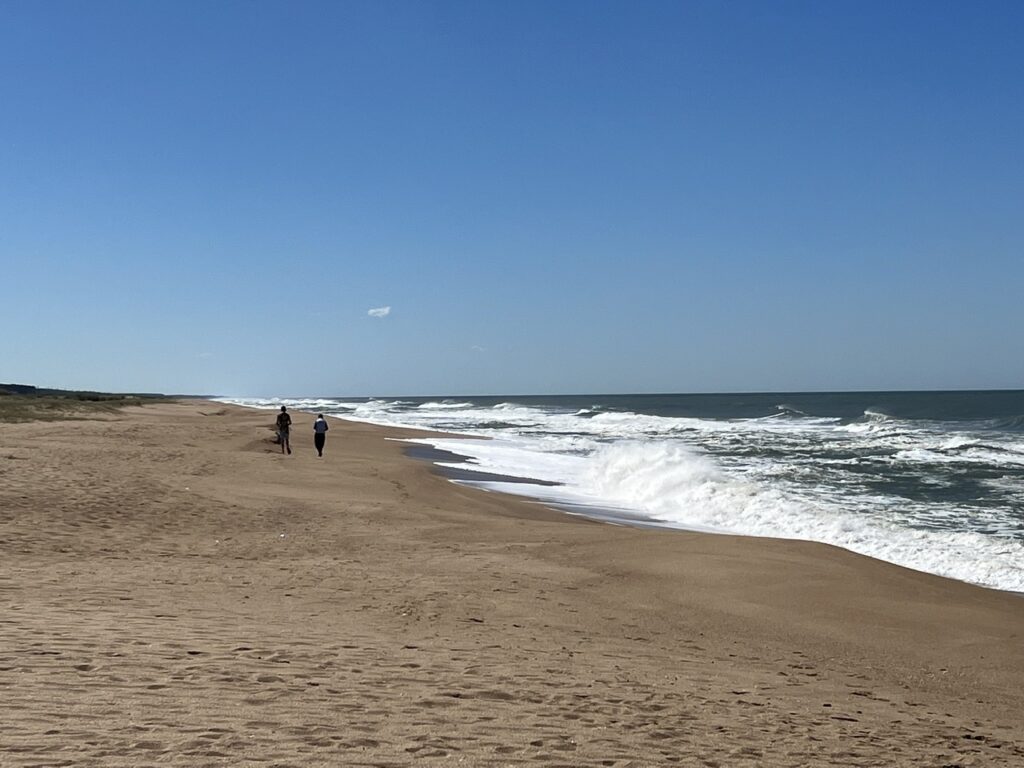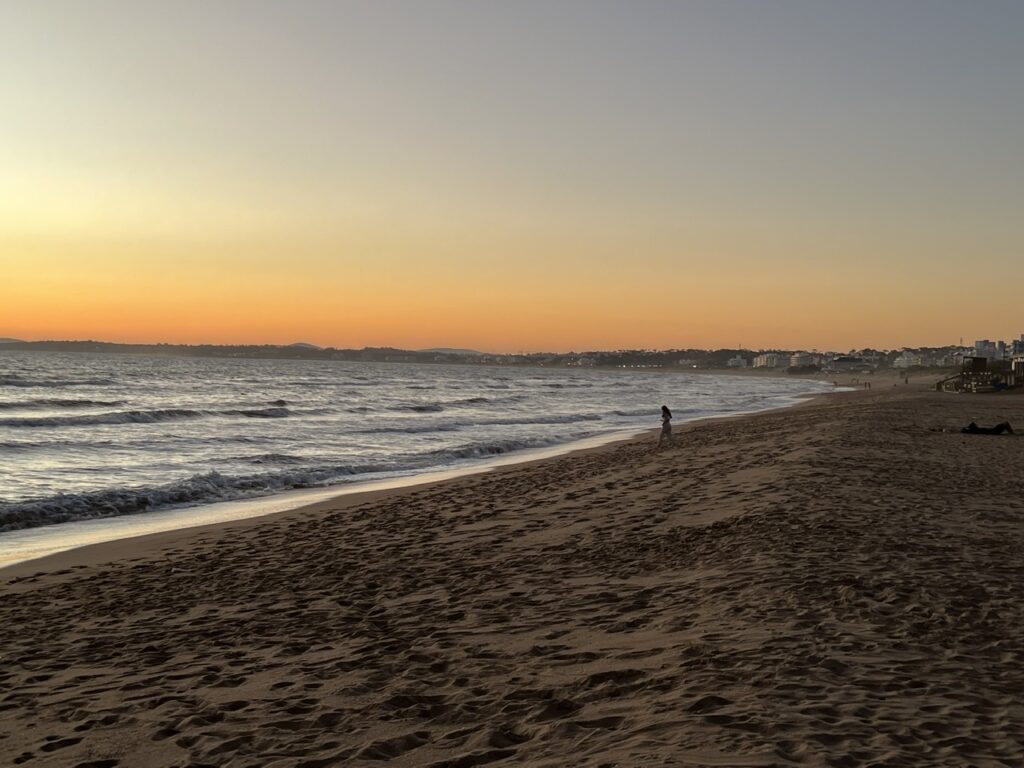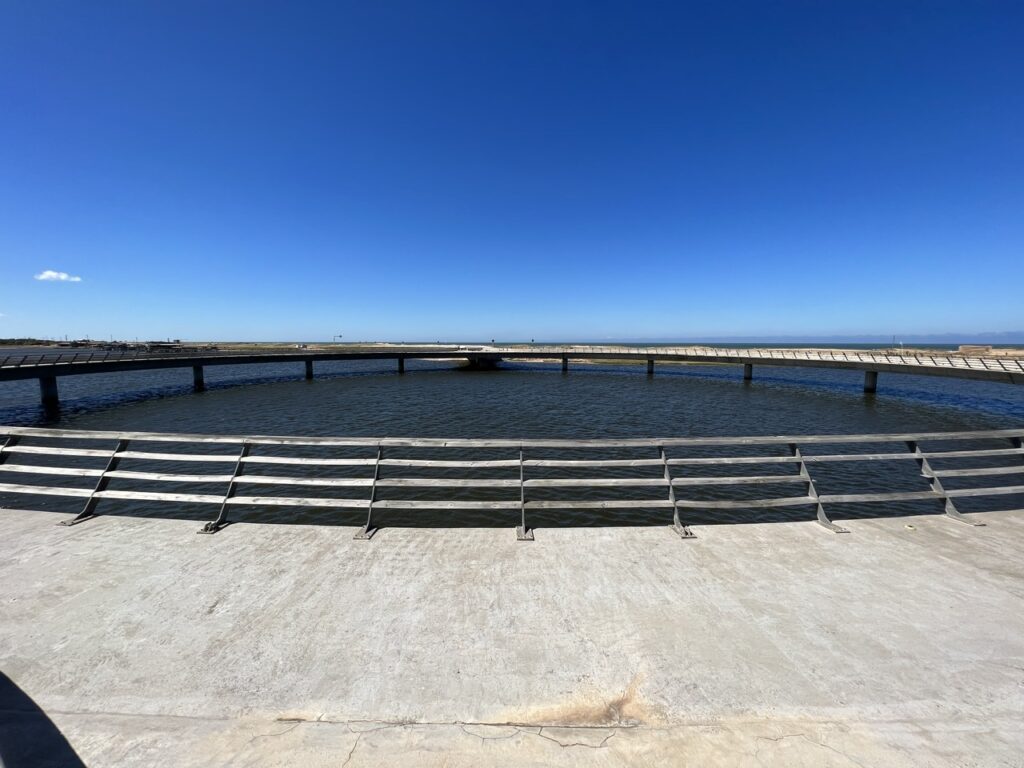 Having had such a wonderful experience with an "apart-hotel" in Buenos Aires we decided to roll the dice again and book one in PUnta del Este and were very happy with it. With these units you forgo daily housekeeping but generally get more space, more facilities and a little more "homey" feel: good for when you are spending more time there.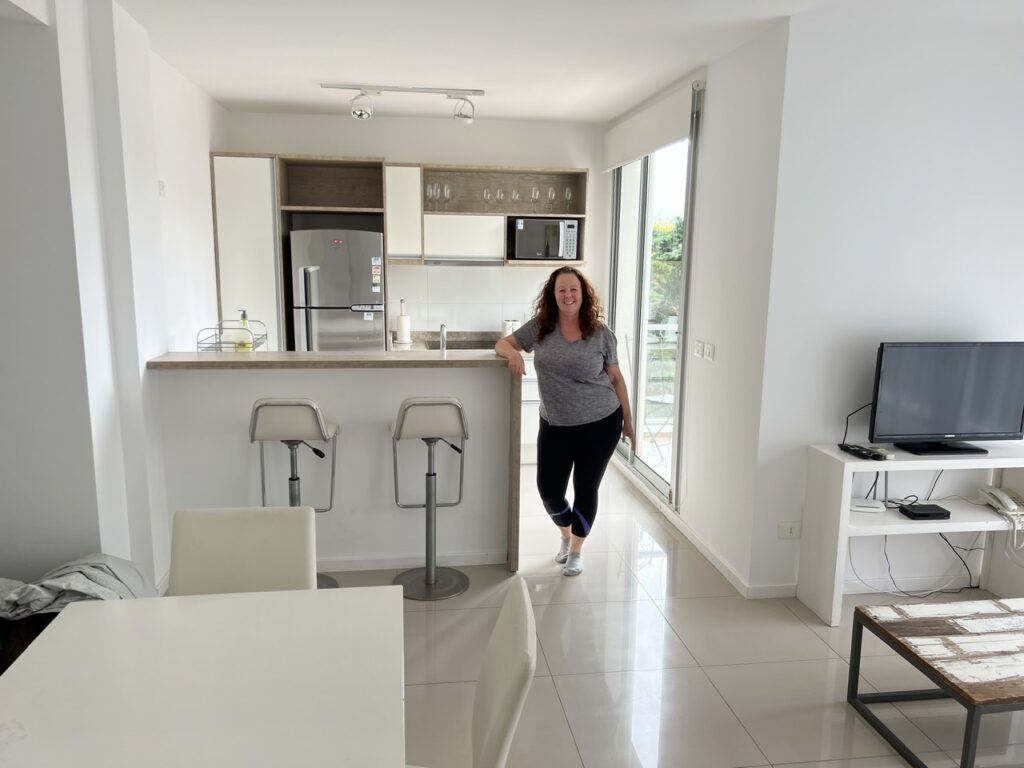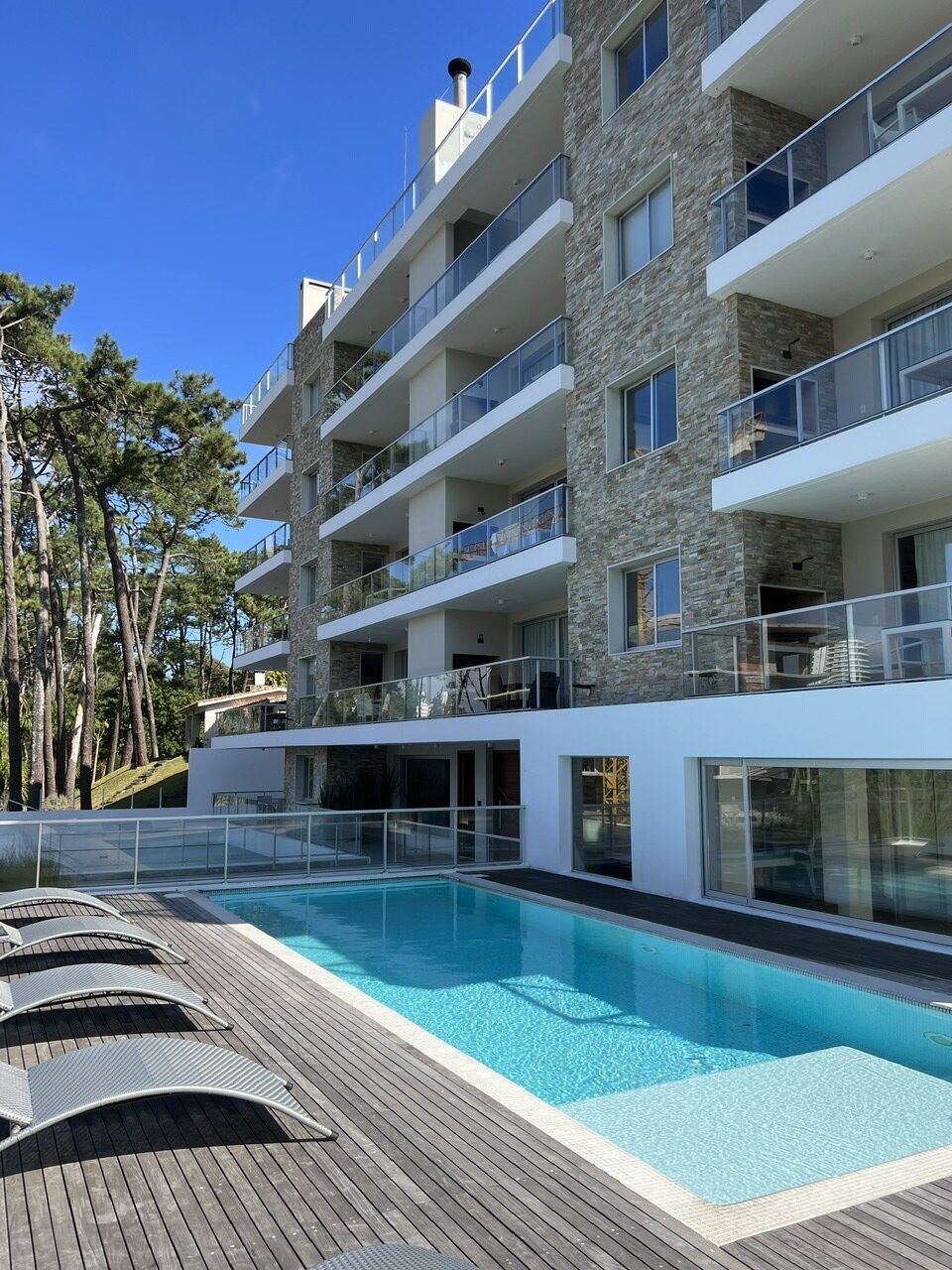 Alas, all good things come to an end and for us leaving Punta del Este was a double whammy- not only were we leaving a beautiful and relaxing part of Uruguay, but (save for one night at an airport hotel) it would also be our last hurrah in all South America. Hard to believe that, yes, we have been back 5 months – where did the time go ? Prior to flying out there was yet another Covid test to do, fortunately another "negative" result ensuring no hassles boarding. Still, anxious moments while you wait for it.
We were getting sick of these Covid tests. This one in Uruguay was our 6th since we re-started our trip in November. They may be cheaper in South America – it does not make them any more pleasant !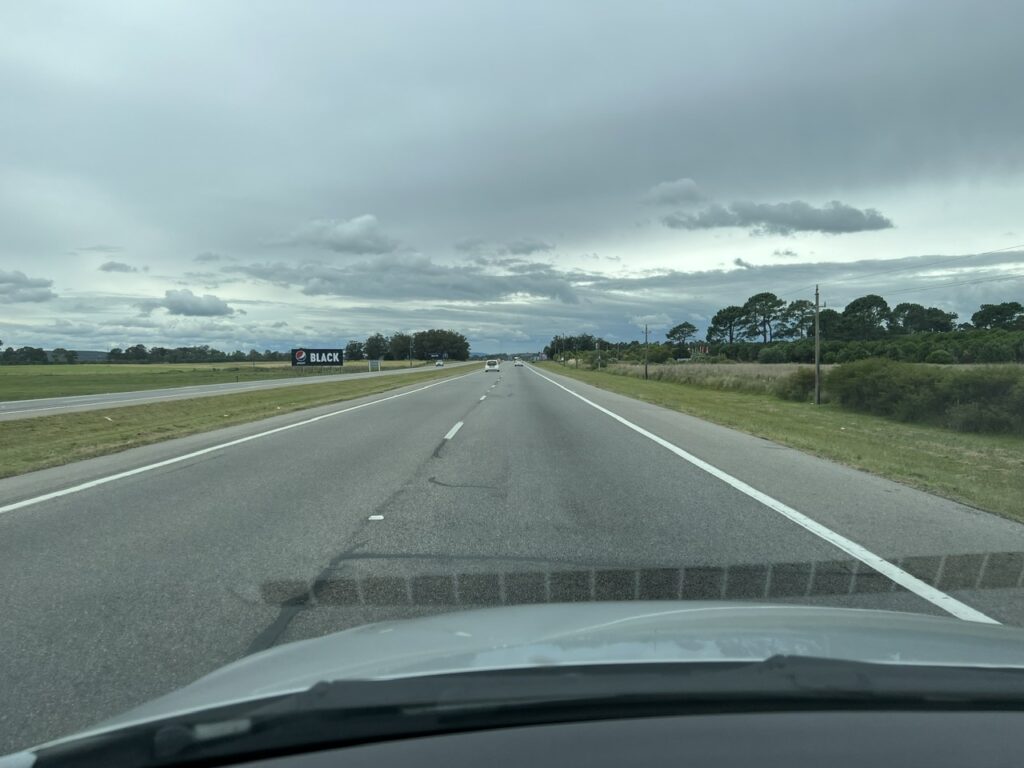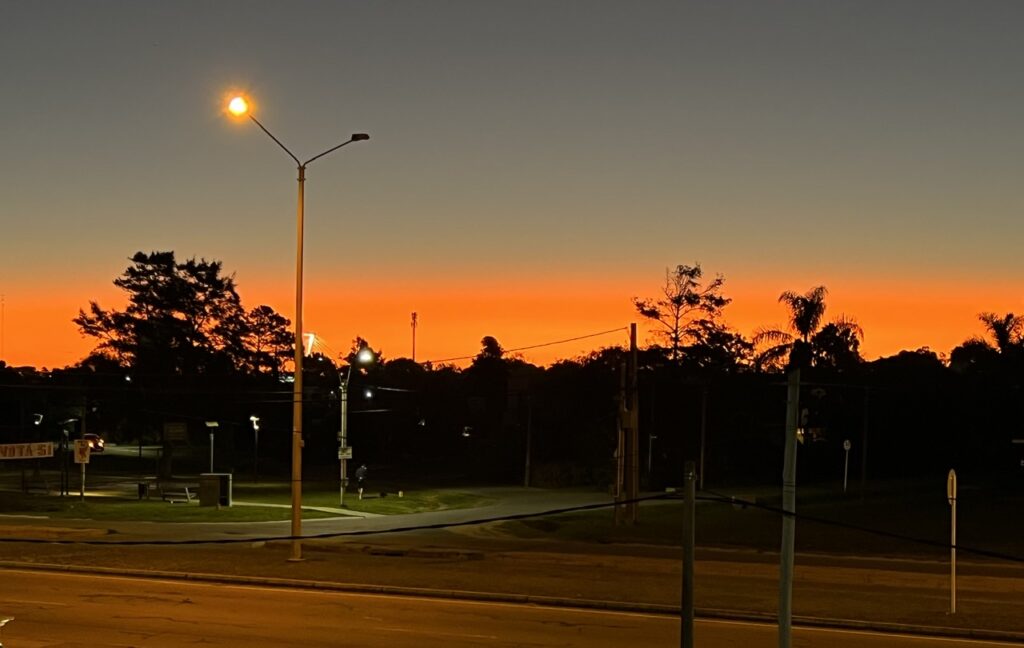 Our flight back to North America took us from Montevideo's modern new airport via Panama where a scheduled 4 hour layover morphed into more than 7 resulting in arrival into Miami at the ungodly hour of 5.15am. At least customs and immigration were not busy so it was a smooth process on arrival. Never had we so looked forward to "crashing" in a comfortable hotel bed !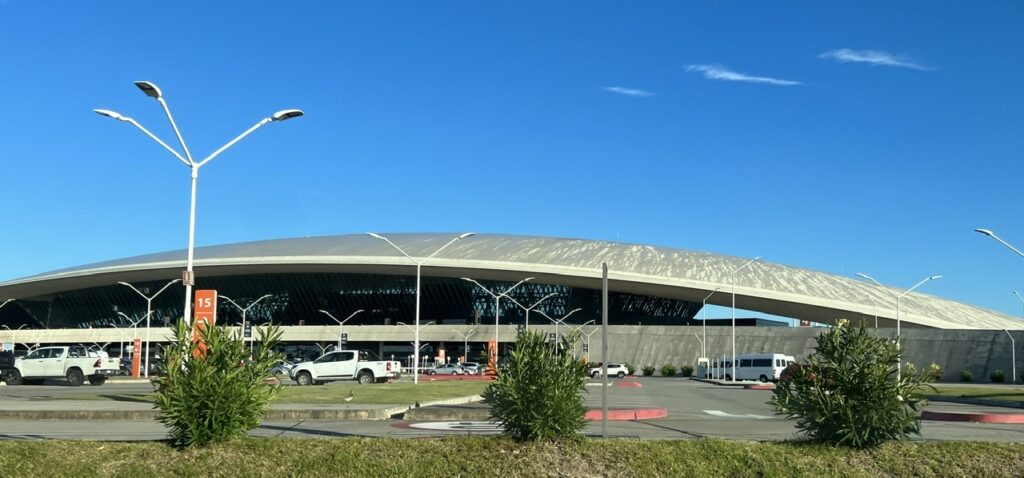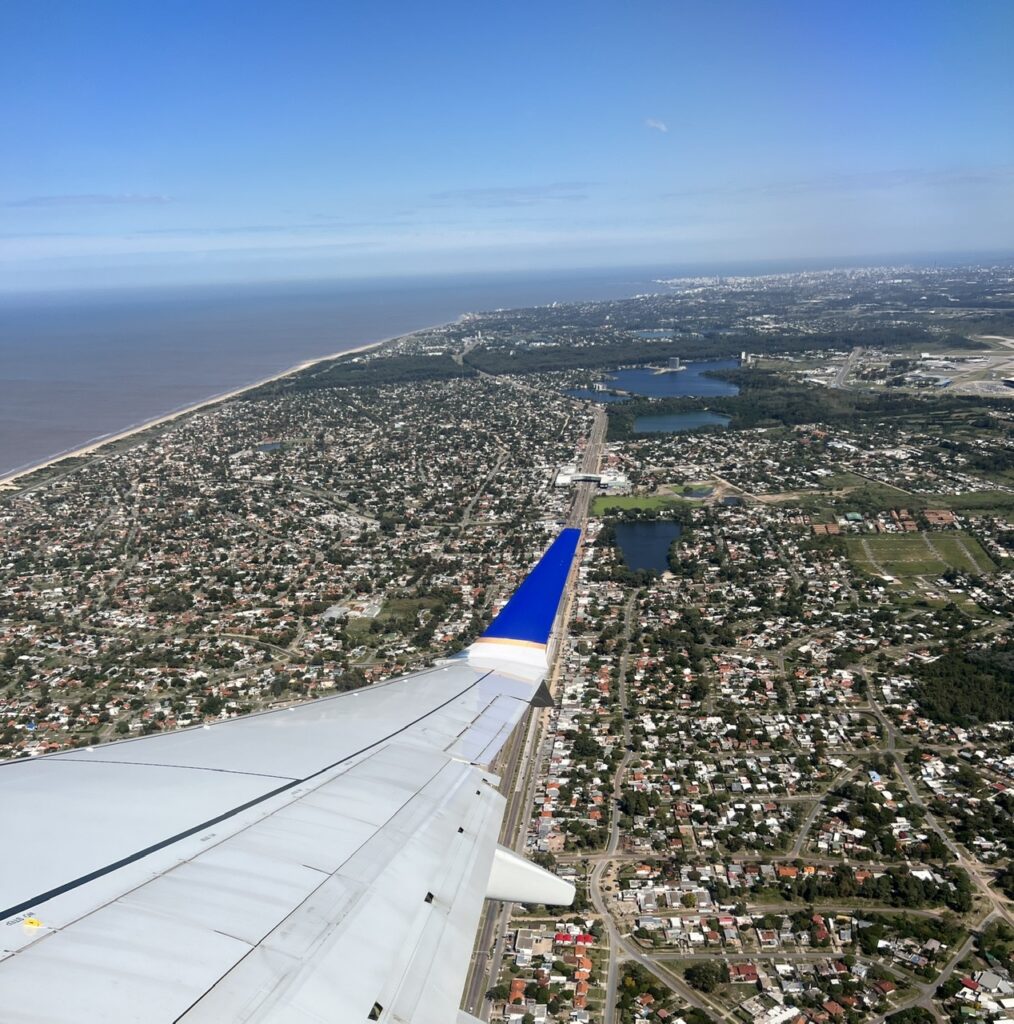 We have some planning to do in the next few days while waiting for the truck – hoping to enjoy a few days in the Florida sun by a pool or beach somewhere before driving up to the shipping port at Brunswick, Georgia and collecting the truck next week. An exciting but also a nerve-wracking time – praying it looks just the same as when we left it back in BA.
A few months back, just after we had reached the bottom of South America ( effectively completing the "Pan American Highway" in our vehicle ), I penned another article for Truck Camper Adventures magazine covering our experiences, some highlights and relevant tips on the journey. The article is primarily oriented to the needs of those with truck campers ( or similar overland vehicles ) but would have relevance to anyone considering a trip like this regardless of their means of transport . It was published today – link below.
More remnants from the combatant ships, plaque missing off this one.