I want to begin this week's blog by saying its wonderful to have ALL our "@gmail.com" subscribers back with us effective last week's blog. For some reason, known only to the technical gurus at Google, for several weeks in February many subscribers with Gmail accounts saw our www.OneEndlessRoad.com blog go directly to their junk/trash folders ( if you are a Gmail subscriber and missed the last few week's blogs, that's where they went ). In any case, all seems to be well again as of the last blog – just wanted to assure folks it was nothing we did at our end. Thanks to all the gmail subscribers who pointed this out to us.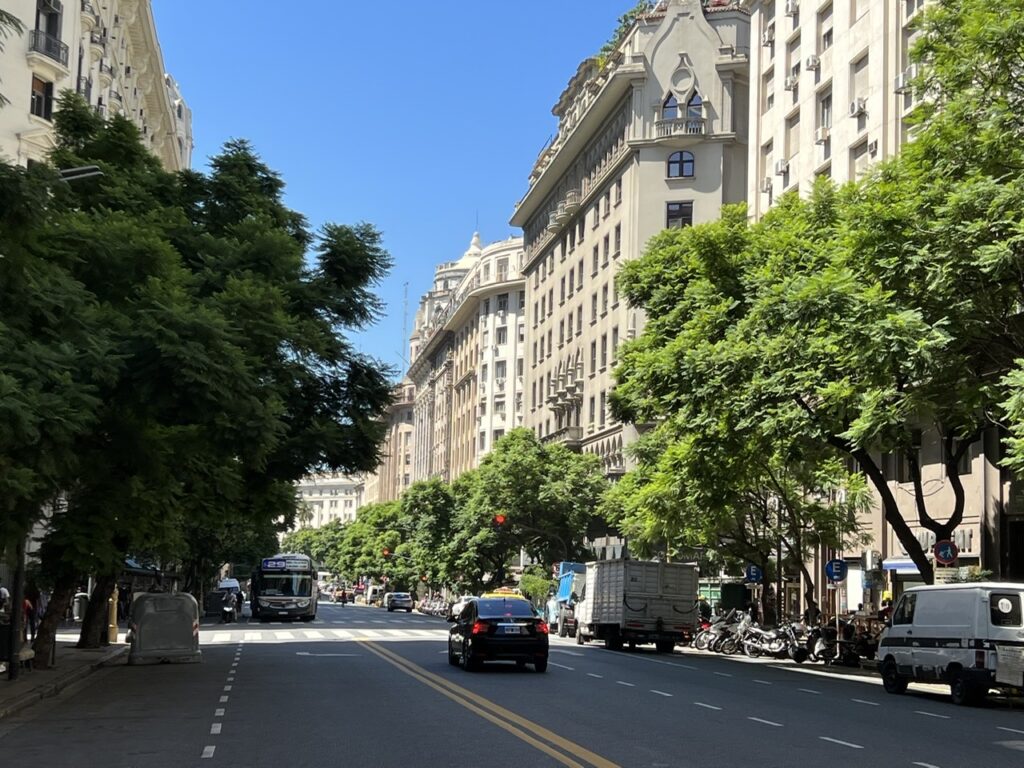 It's been surprisingly easy to adjust to life with no "wheels" due largely to the fact that we are very comfortably ensconced here in beautiful Buenos Aires, in the heart of downtown and with everything we need literally at our fingertips. Someone else makes the bed each day, cleans the room, and generally attends to anything we need – feels totally luxurious and we are enjoying being just little a bit spoilt….!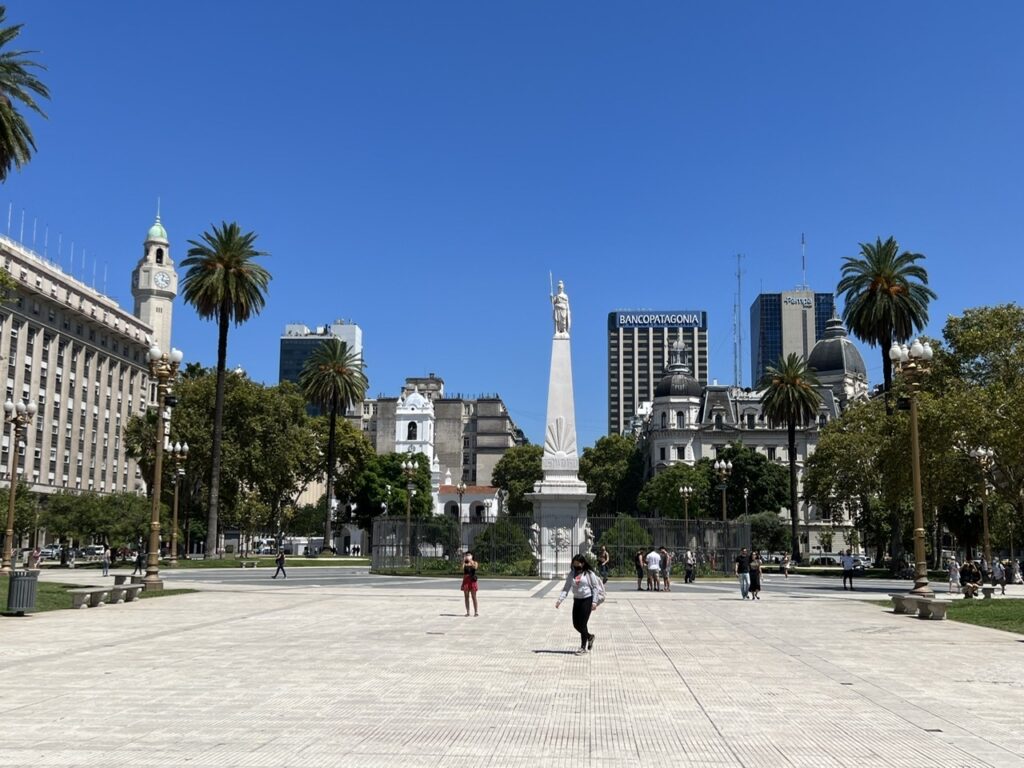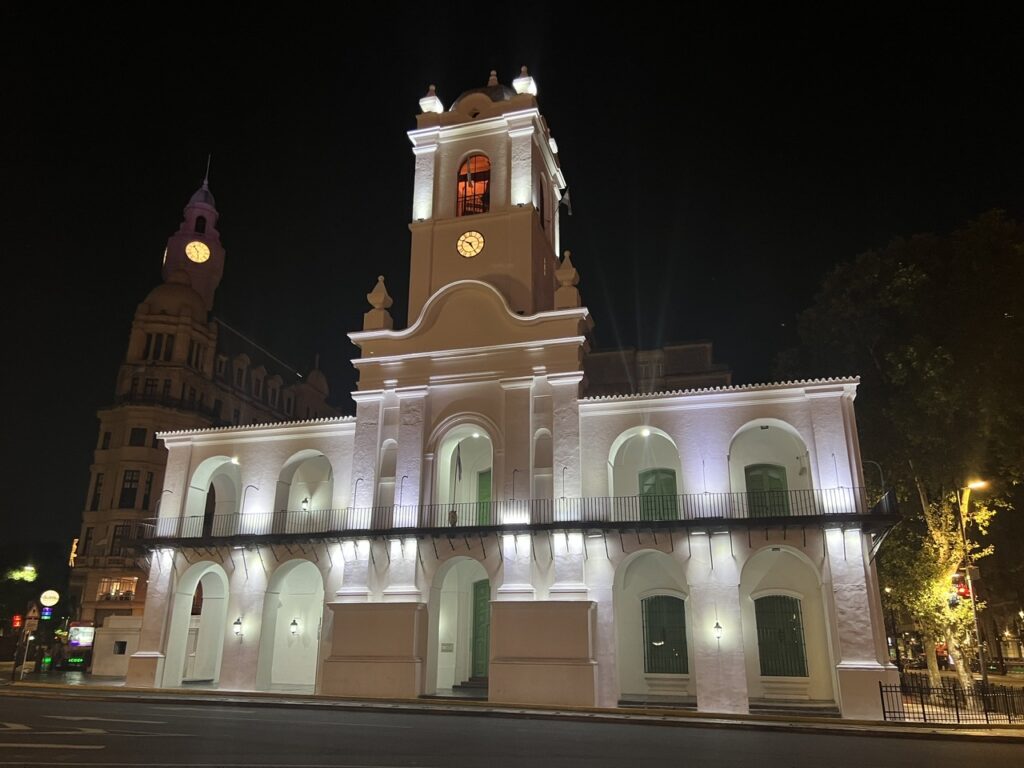 Buenos Aires must be one of very few cities where the cemetery is a major tourist attraction in itself. There are many famous Argentines buried in "La Recoleta Cemetario" but surely none more globally recognized than Eva Peron – better known as "Evita" and Argentina's one time First Lady. Revered here, she died young, at just 33, and ( after a somewhat tortuous journey to her final resting place ) is now buried in the Duarte family crypt in Recoleta. Beyond Evita's grave the cemetery is like a mini city within a city with some of the most ornate resting places imaginable – perhaps appropriate given that Recoleta itself is probably the most desirable suburb in Buenos Aires – there is no shortage of wealth here.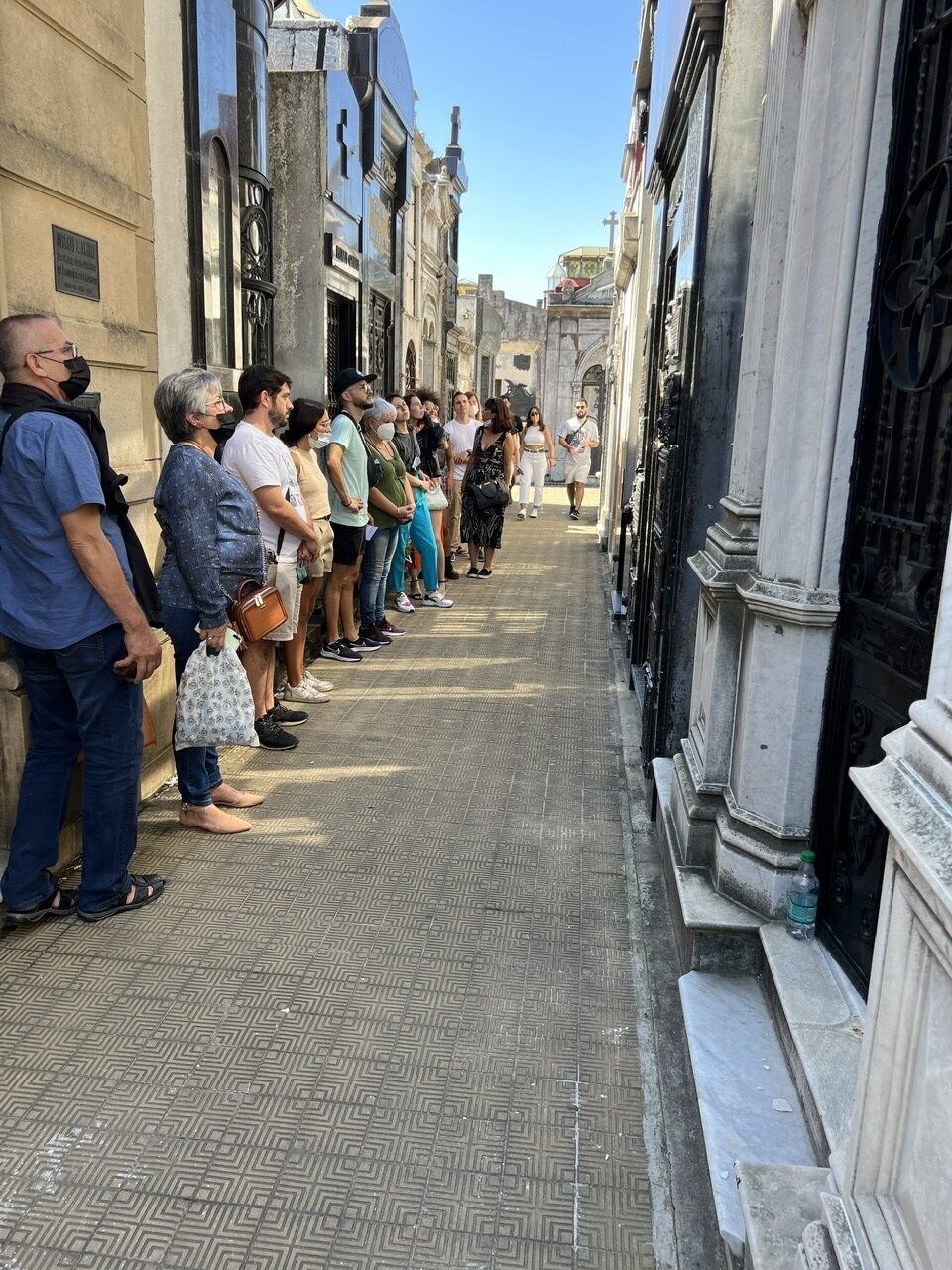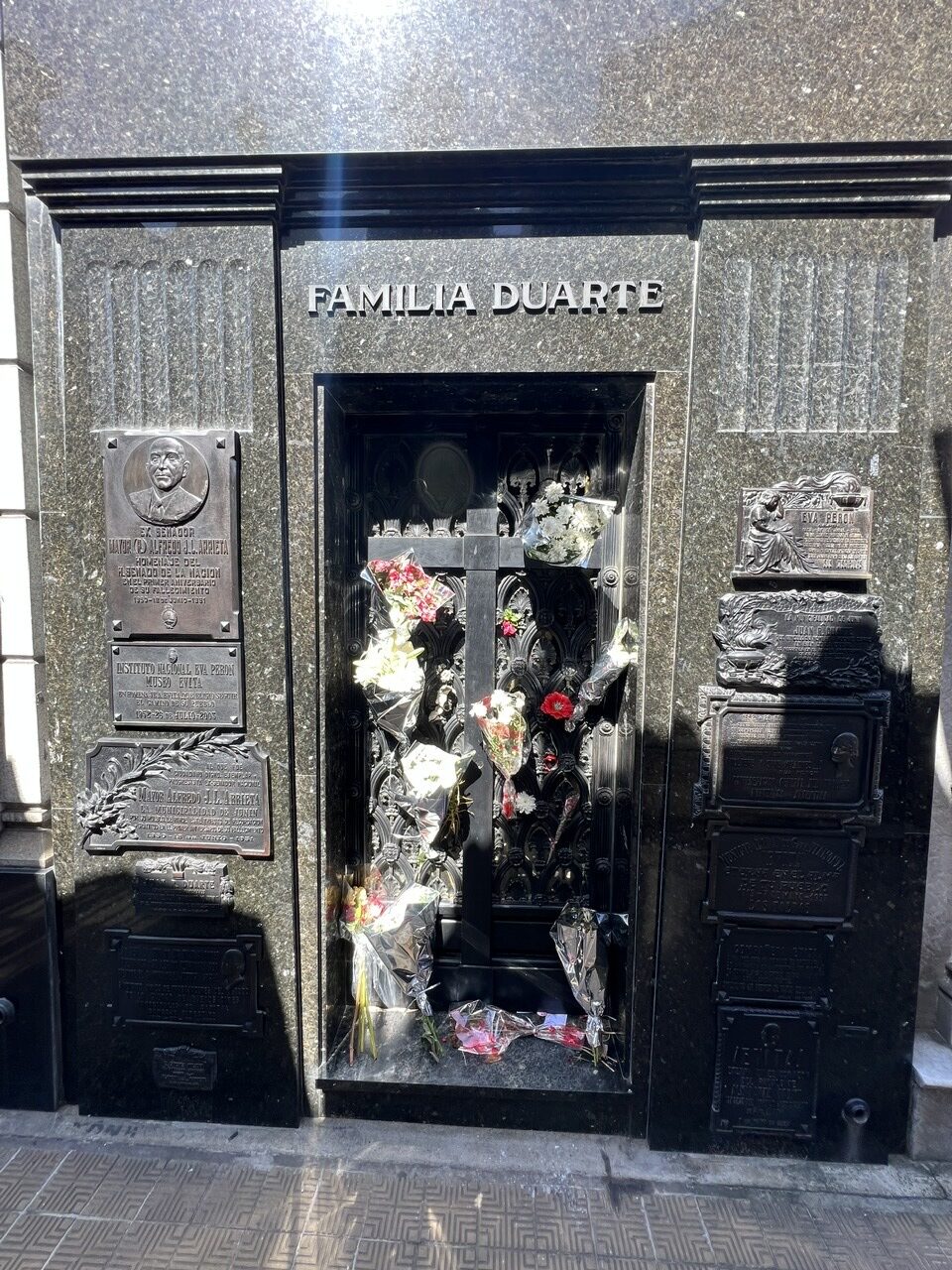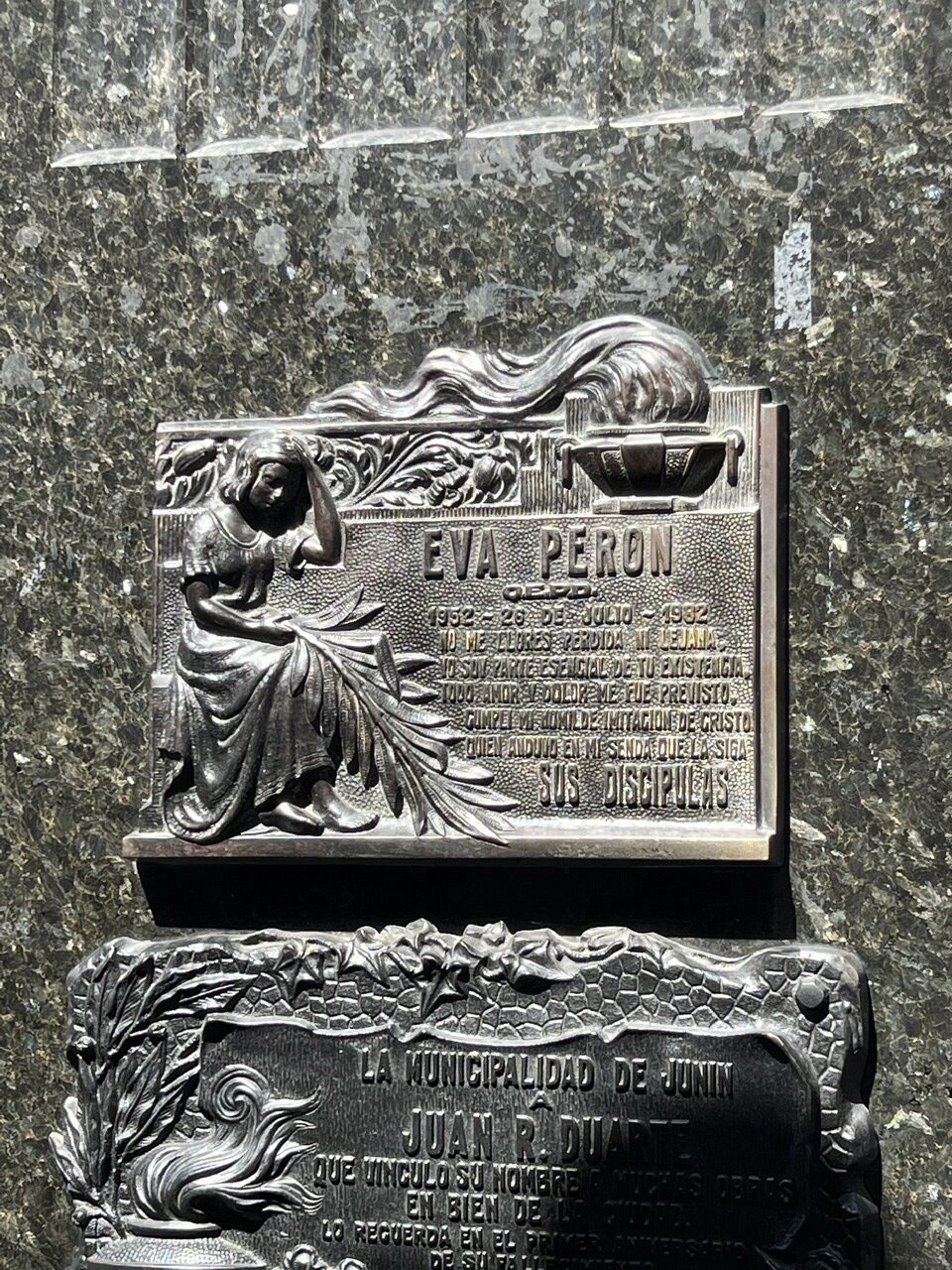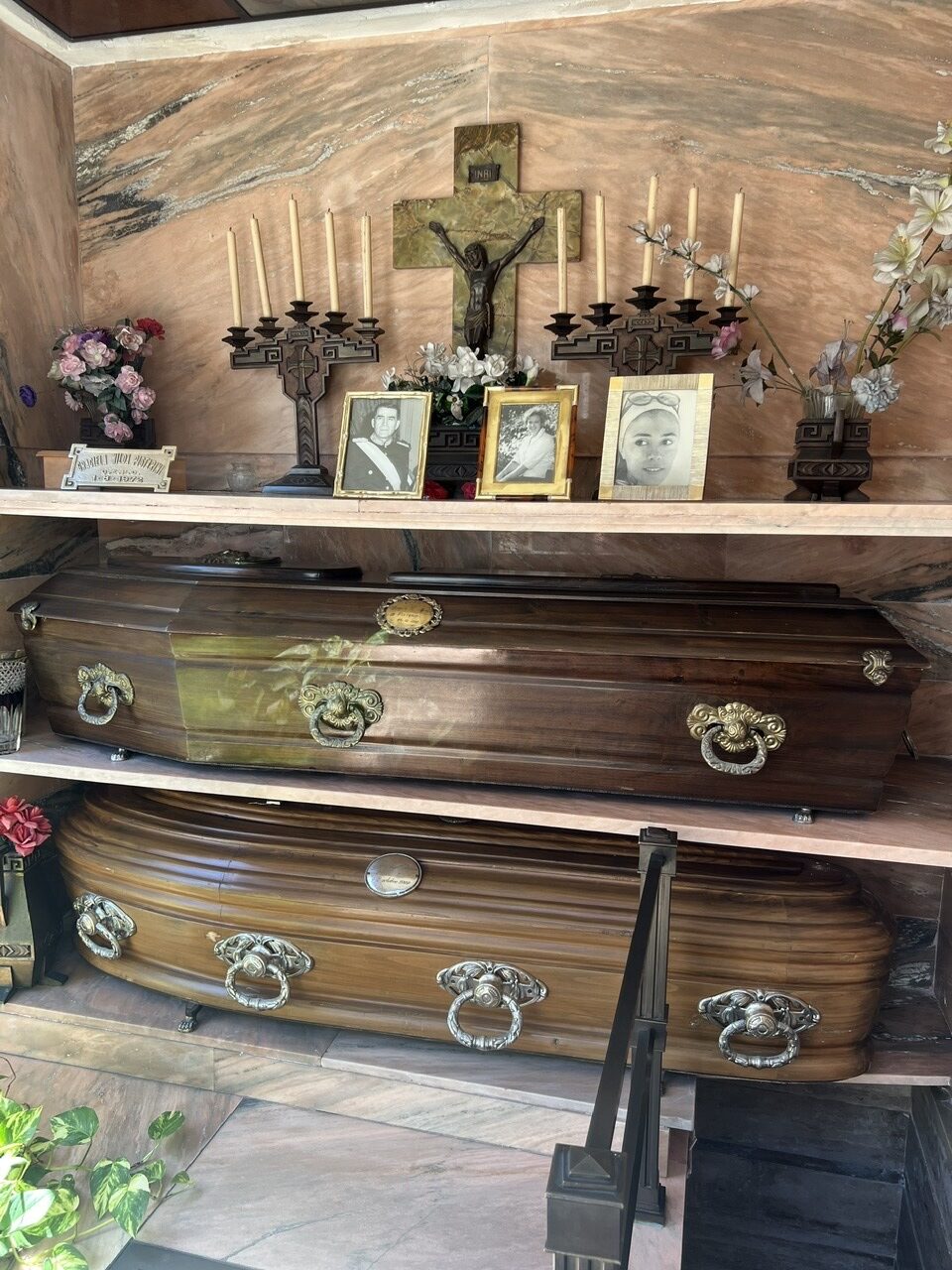 For the first few days in the city we've been tending to some administrative matters that were overdue, catching up with other travellers we'd recently met and simply ambling around and starting to explore this vast city. Coincidentally, as I was typing this sentence, a note popped up in my email – from the shipping company – advising us that "Your vehicle was successfully loaded on the ship". At least we now know it's on its way.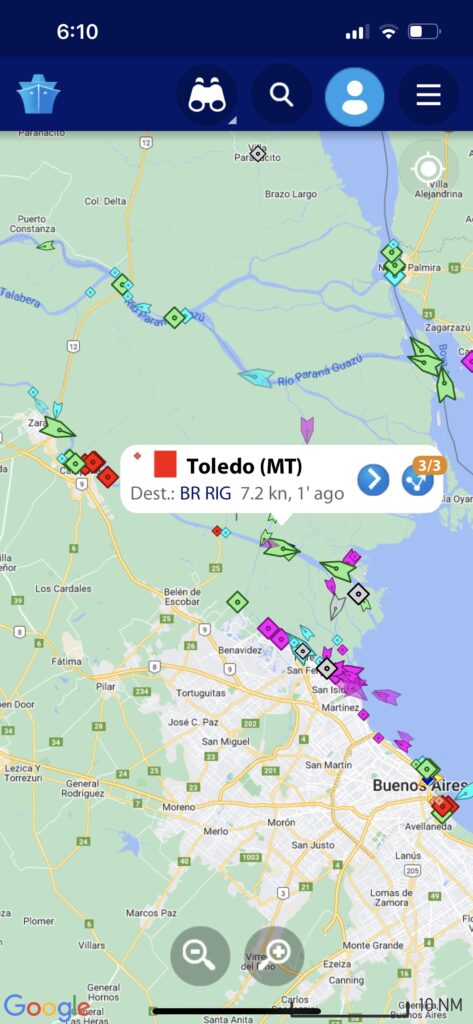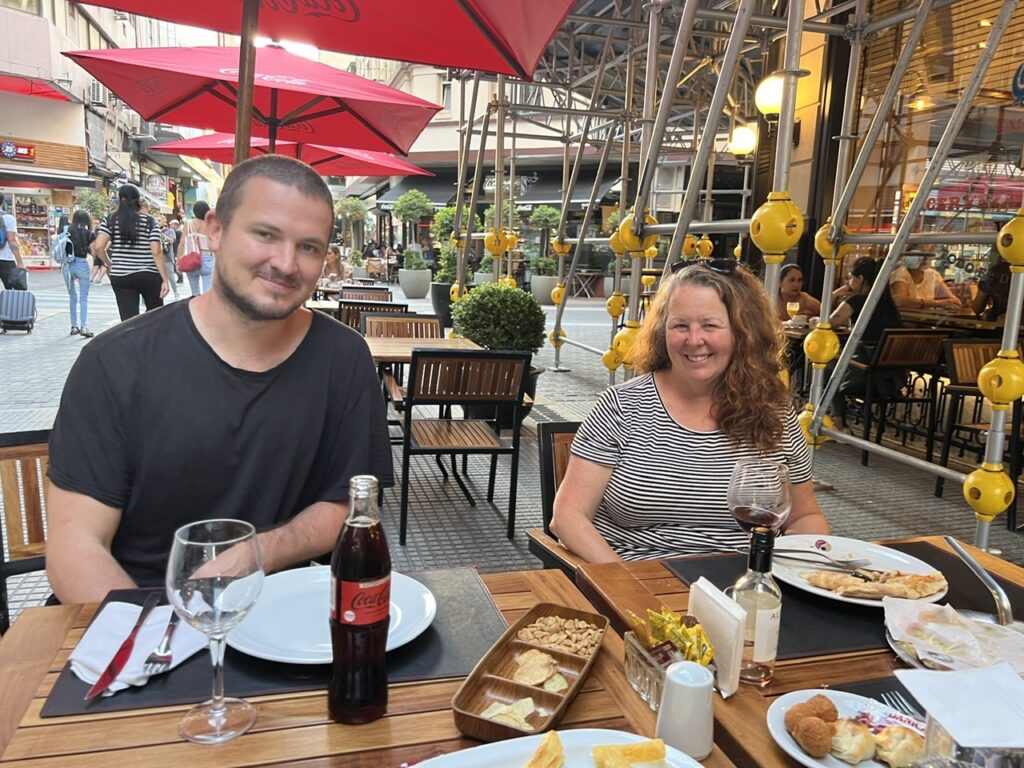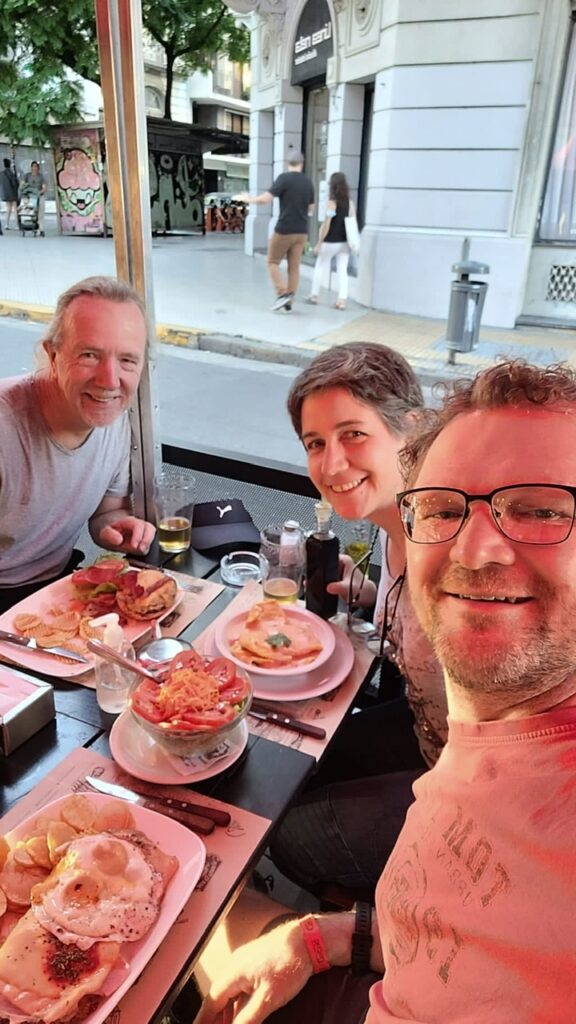 There were a few places of note that we visited this first week in the city ( beyond the Recoleta cemetery). Just as the US has the "White House" and the South Koreans have the "Blue House", the Argentines have the "Pink House", or Casa Rosada. We may even have caught the President coming and going since a very official looking blue and white (the national colors) helicopter landed and then later took off from the helipad adjacent to the Casa Rosada while we were walking by – lots of police in the area and protesters nearby, so something significant was going on at least. Our hotel is located close to the "Obelisk" a giant BA landmark, located in the middle of Avenida 9 de Julio, generally considered the widest street in the world. With dedicated bus lanes in the middle I think there are 20 lanes on this crazy wide street – there are 3 or 4 pedestrian traffic lights sequentially timed just so you can cross it but almost always with a significant wait in the middle. As grand boulevards go this one is indeed impressive. Wandering around the city there are countless historic buildings, chic neighborhoods, leafy parks, and famous restaurants so we are trying to spread our visits to them all over the time we are here.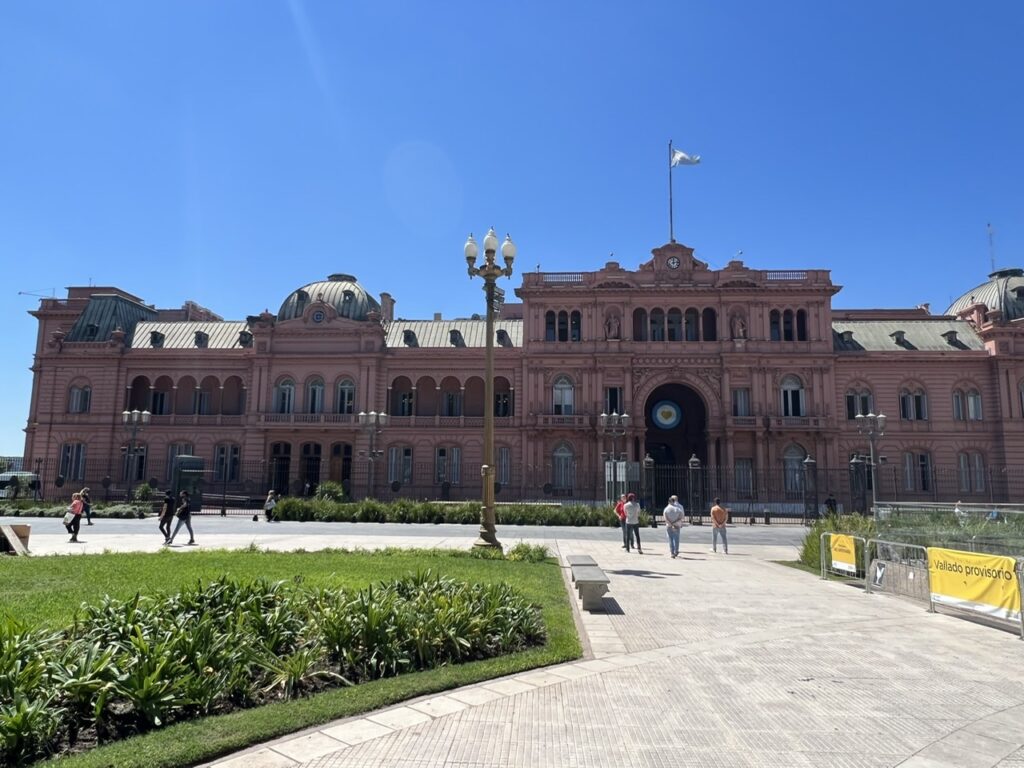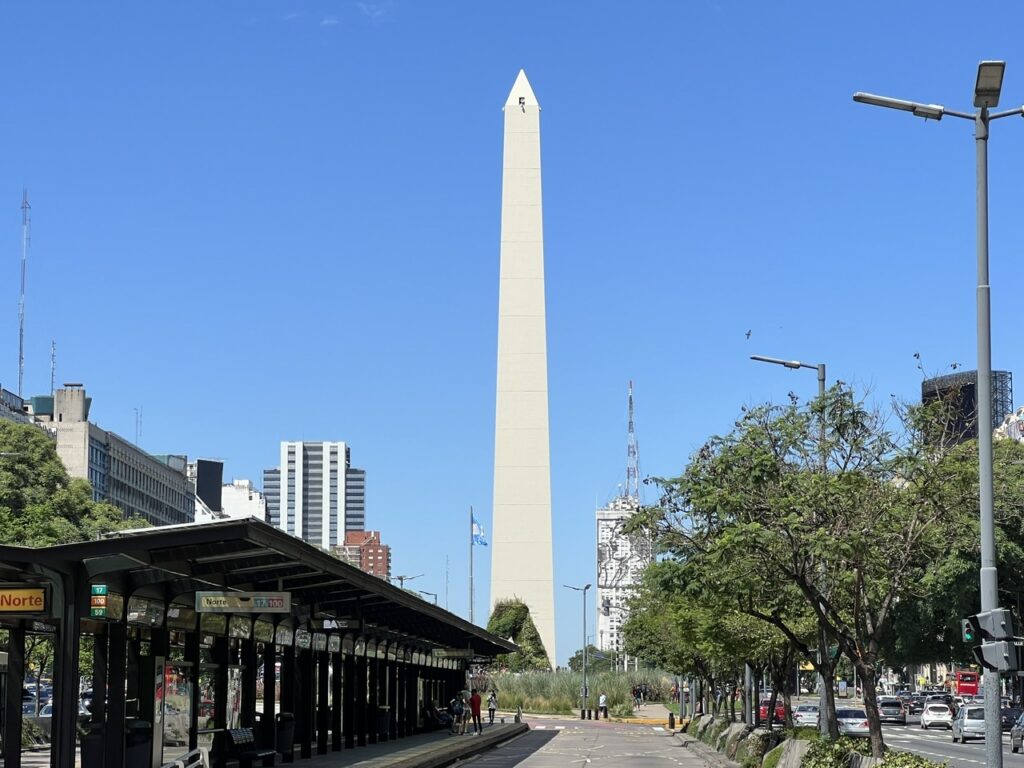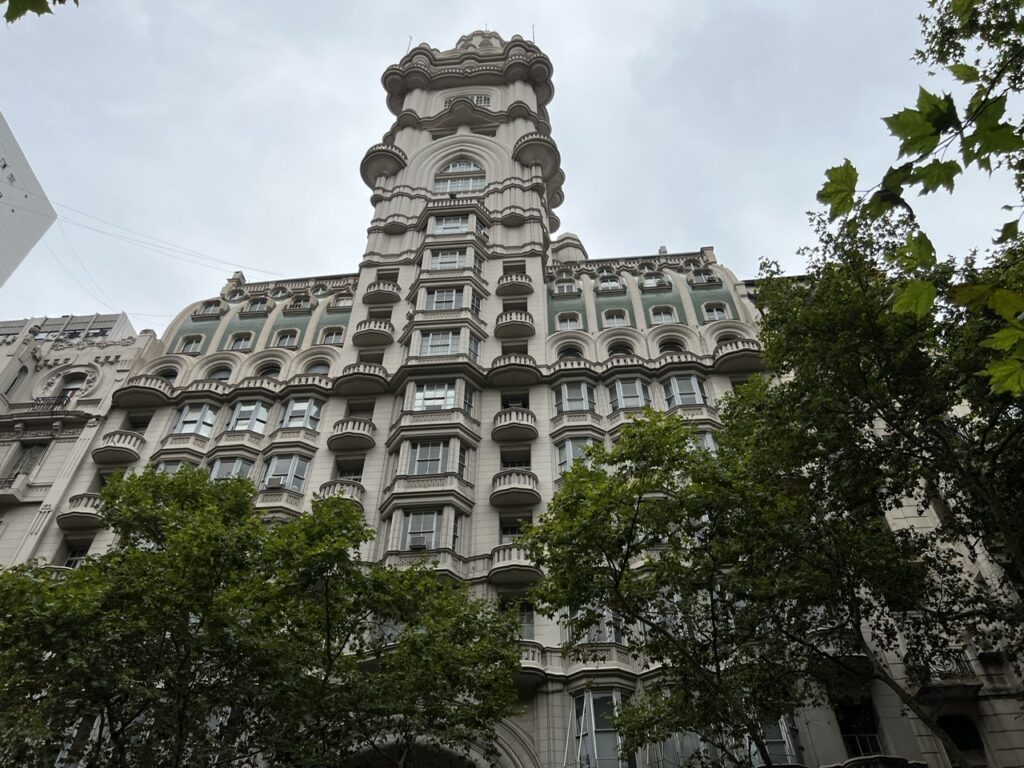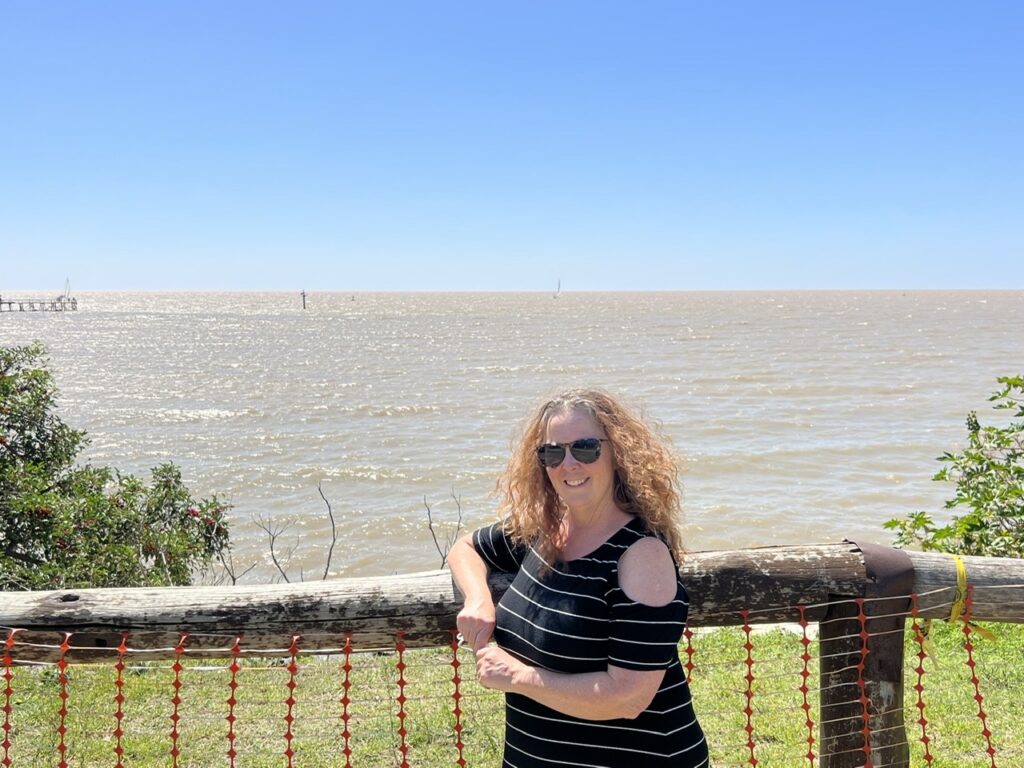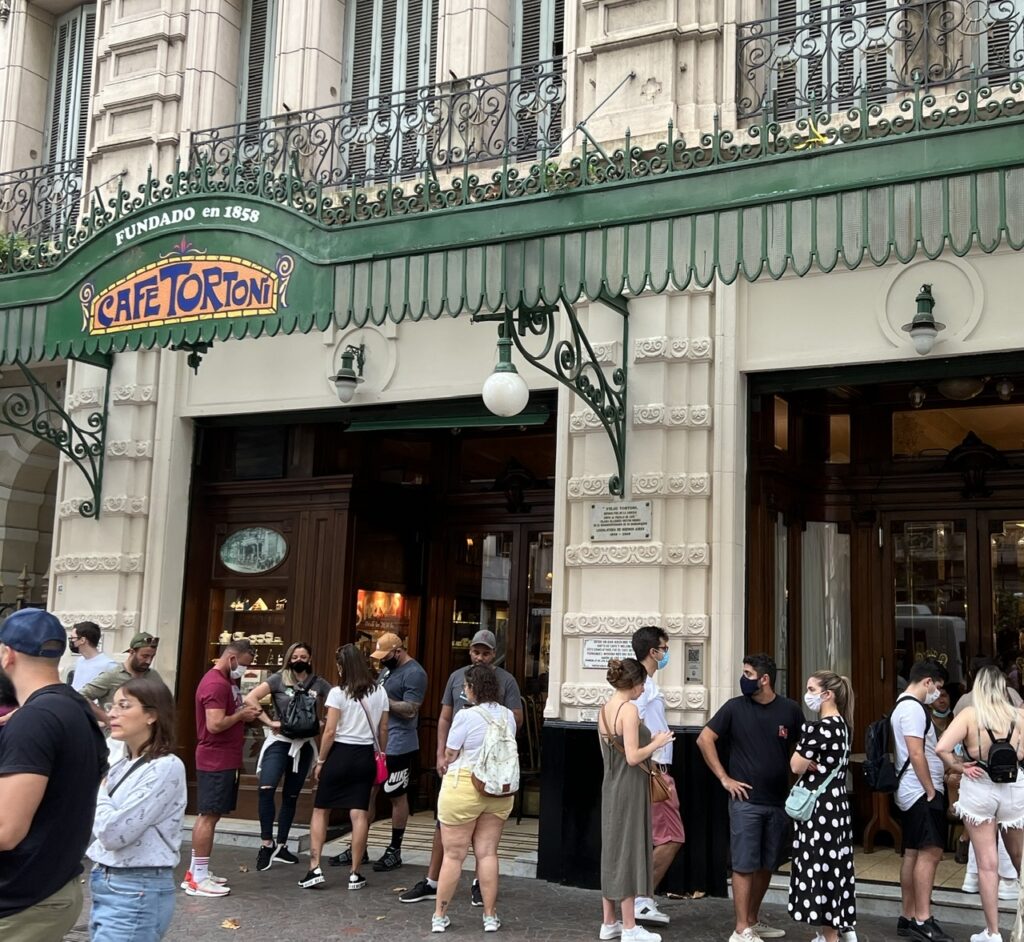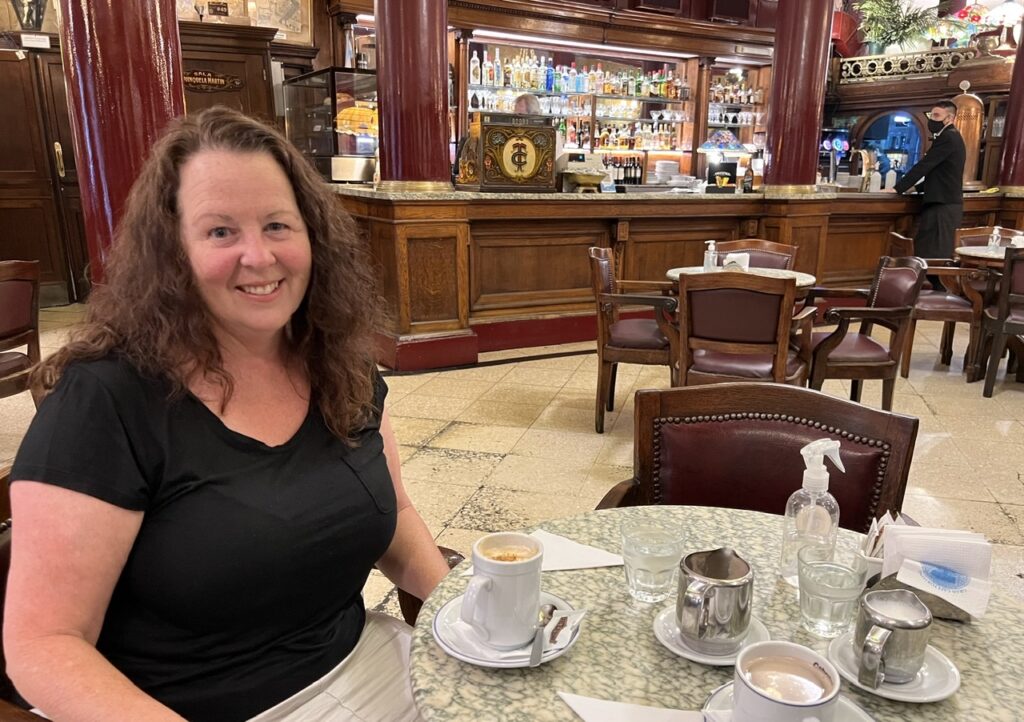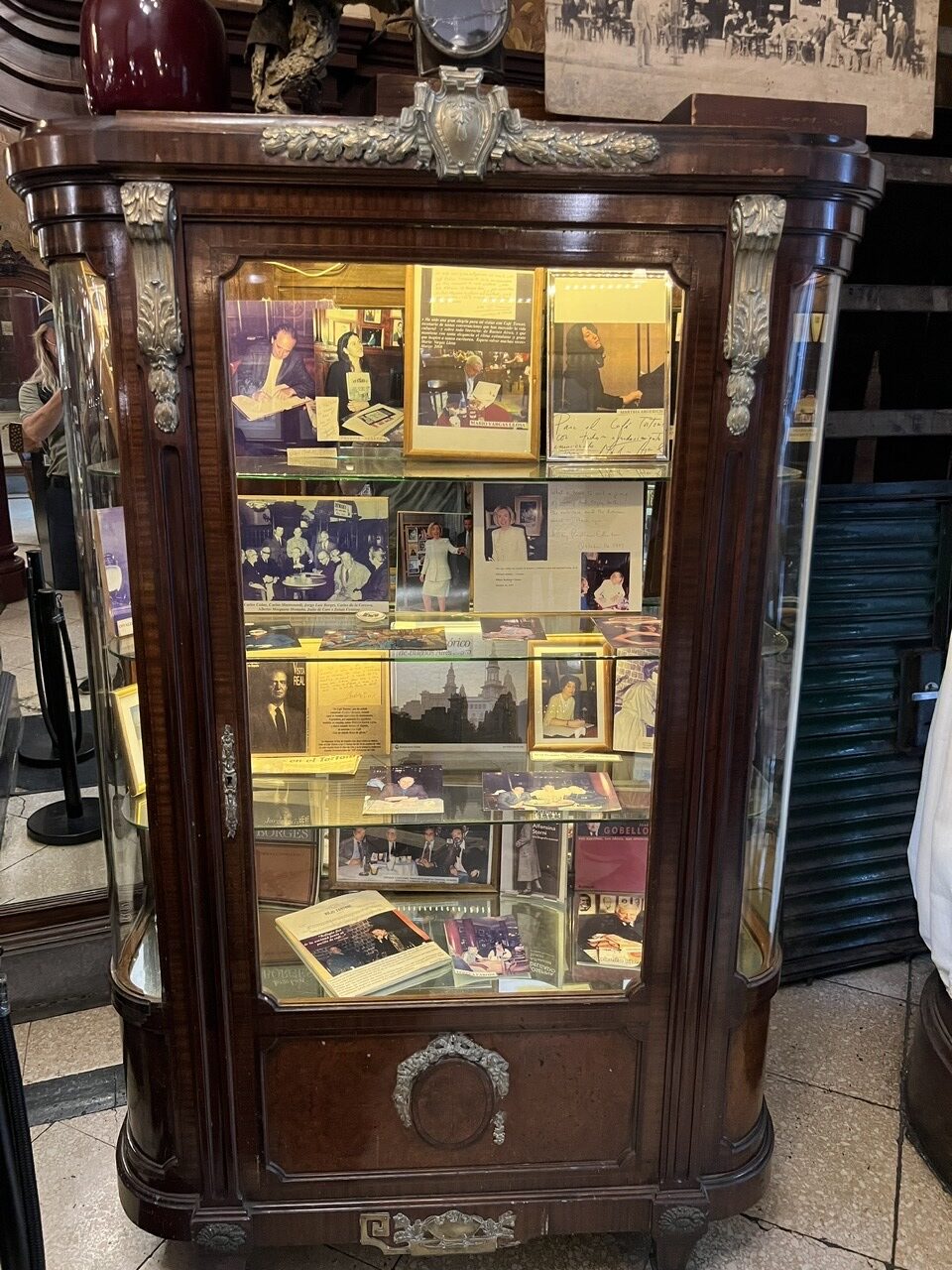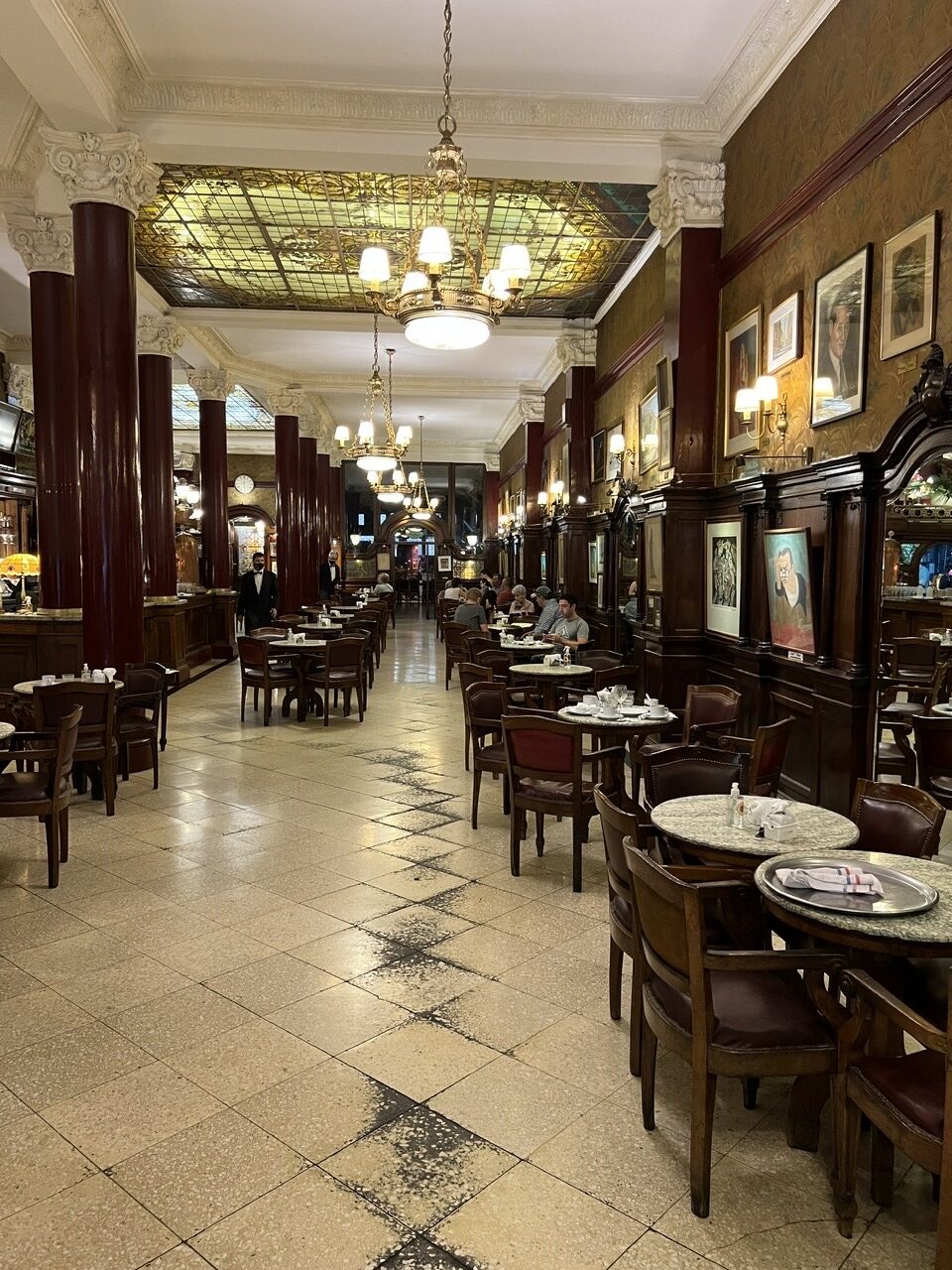 I've mentioned before that for most people who travel extensively in South America, BA is easily the most popular big city. It certainly is ours. The impressive architecture, the distinctly European feel, it's vibrant cafe culture, a very pleasant year round climate, relative affordability, it's ease of getting around …..one could go on and on. One thing is certain – with 15 million out of 45 million calling BA home, the city dominates the rest of the country like no other in South America. More than 1in 3 Argentines live right here.
Like all big cities though, it does have its dark side and you don't need to be here long to come face to face with it. Argentines we'd met before coming to BA warned us about crime in general and to be wary of specific parts of the city and walking at certain times of the day – warnings we have obviously heeded. Two things so far though have stood out – graffiti and homelessness. The graffiti is everywhere and sadly it's not just contained to the usual political messaging spray painted on a blank wall ( that, tragically, exists in many countries ). We've also seen many of their grand buildings vandalized with it and even centuries old iconic statues of heroic independence figures ( of which there are many ) are not left unscathed. Absolutely heart-breaking.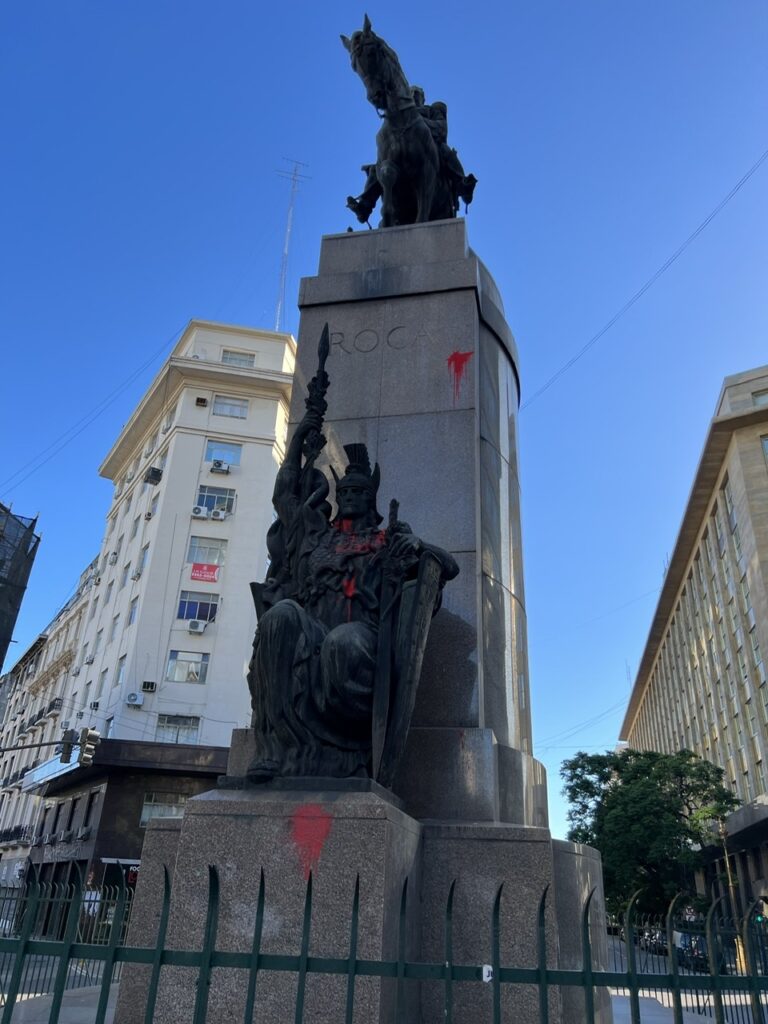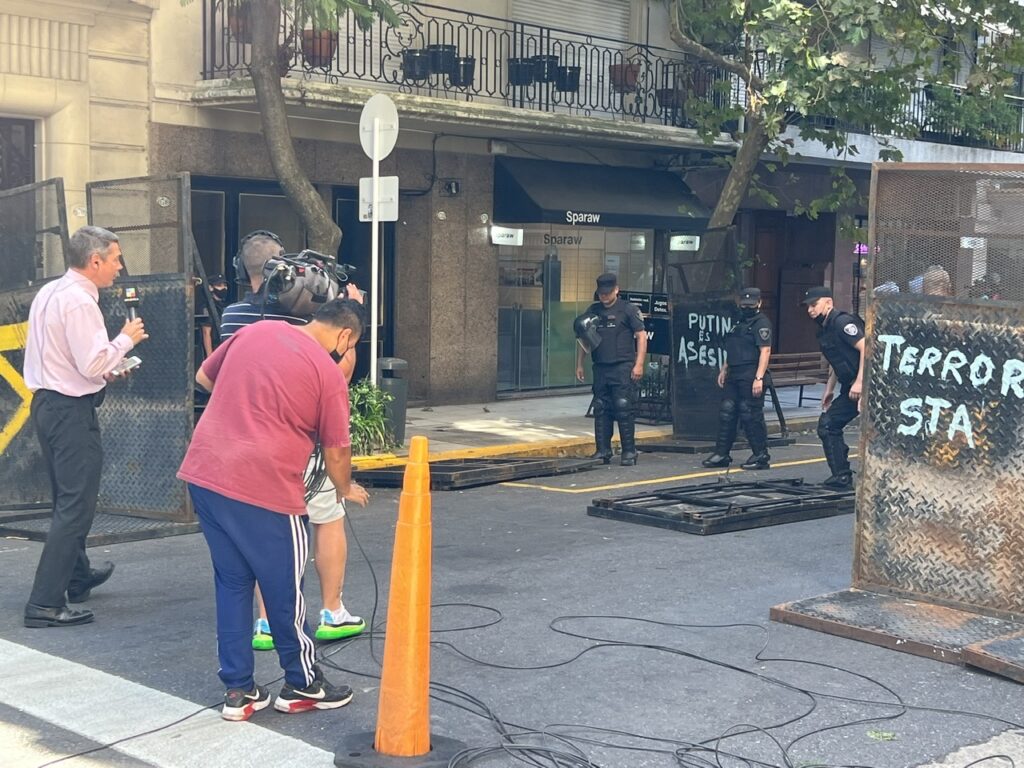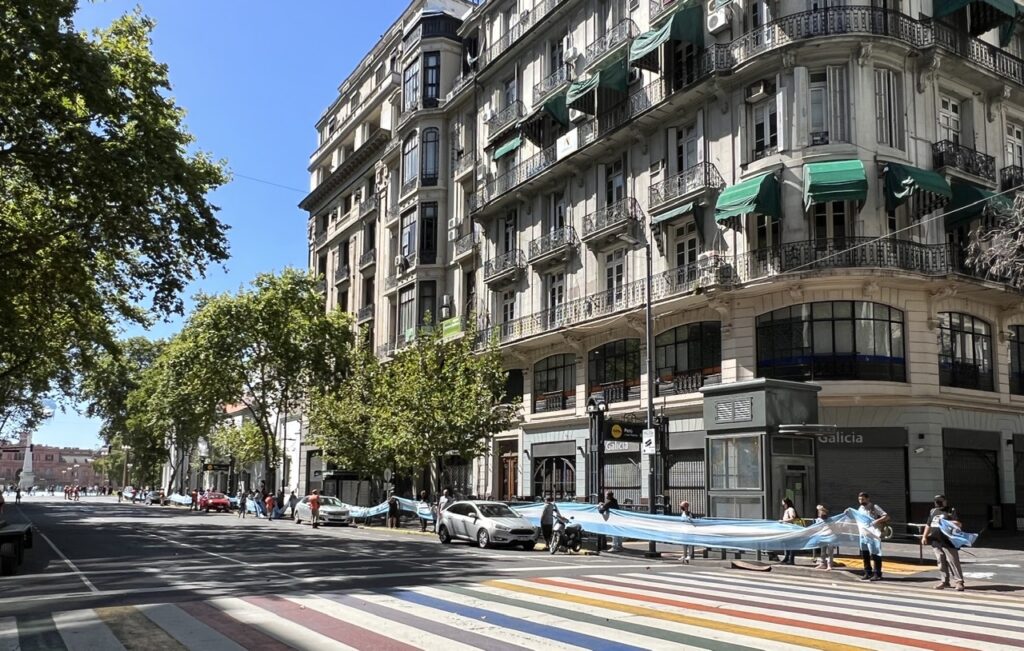 Homelessness seems more visible here than elsewhere in the country but I am sure its an issue everywhere. It's tragic to see and more so when you see young kids sleeping in the street as we sometimes did. With the homelessness comes begging and it was unusual not to be accosted while eating dinner ( restaurant seating here often flows on to the sidewalk and we often sit outside to reduce the risk of a Covid infection ). Most are polite and leave when their overtures are declined. But, I have to give credit to one particularly creative woman who approached us one evening while we were sitting in an outdoor cafe with our Swiss friends. She'd gotten declined by all the Argentines she'd approached and then spotted us. Either she couldn't speak or just preferred to hand out a crumpled note describing her plight – written, of course, in Spanish. We've often handed over a small donation in such cases but we don't always. Having made a donation to another such cause earlier in the day I decided to politely decline this one and when asked for a donation, responded with our stock "Solo Ingles" – very abbreviated, and deliberately grammatically incorrect, meaning we only speak, ( and thus only read ) English. No sooner had the words left my lips than she smiled and turned over the scrap of paper…………..there, in perfect English, was a translated version of her tale of woe. Trapped now, as they realized I obviously was, our Swiss friends could not contain their laughter ( I thought it was pretty funny myself).

Needless to say I made a second donation that day ……😊