A full week had elapsed between our arrival into Miami before the good ship "Toledo" would deliver our precious cargo just over the state line in Brunswick, Georgia. The originally scheduled 30 day passage from Argentina to the US had, with multiple delays, blown out to 36 days and when pre-departure delivery and post-arrival unloading days were added we'd been just a day shy of 6 weeks without the camper by the time we picked it up. I'll come back to the camper delivery saga – first some observations after our first week back in North America.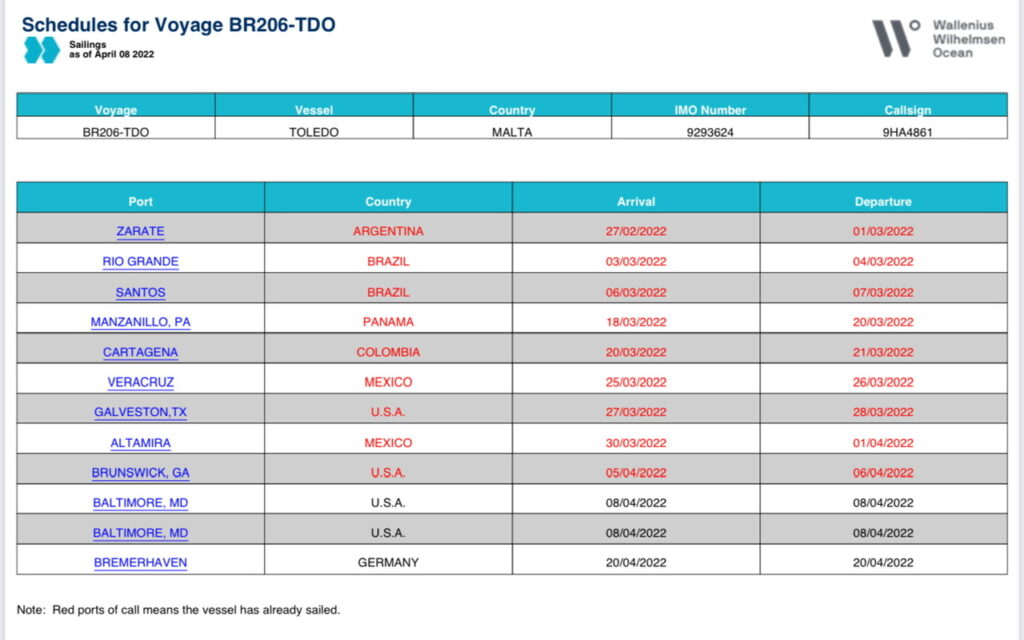 It's always great to get back 'home' (or in this case at least, just more familIar surroundings). Signs are all in English ( well, most anyway – it is Florida ), you can turn on the TV ( which we had not watched in 5 months ) and it's all in English, road rules make sense, you can actually find a restaurant that opens for dinner before 8pm ( a near impossibility in South America ! ) and, best of all, your "regular" size truck will now fit in a "normal" sized parking space ! All nice, of course, but it comes at a cost – life in North America is a bit less exotic, things are less spontaneous and more predictable, and – holy cow – WAY more expensive ! Throw together Covid-induced shortages, Russian-induced oil price shocks, no camper ( it had been hotels and restaurants every day for a week now ! ), US Spring-Break crowds, and it was …..err, shall we say, quite an adjustment from South America. I think we had been living in a parallel universe of sorts (one we thoroughly enjoyed being in though) !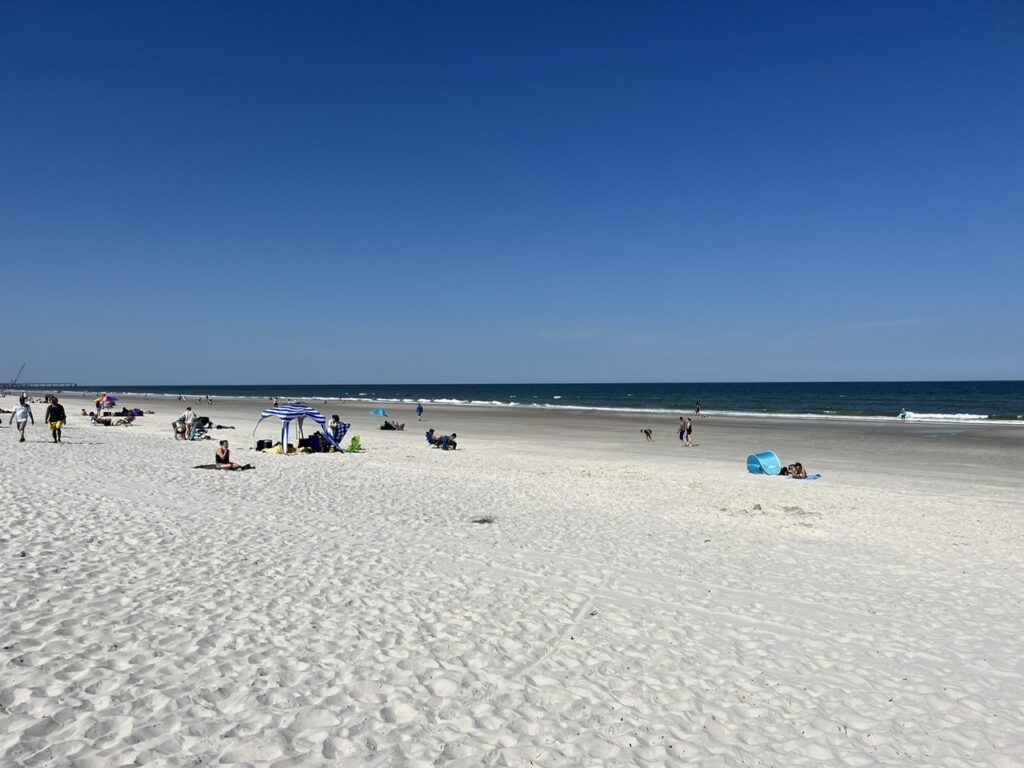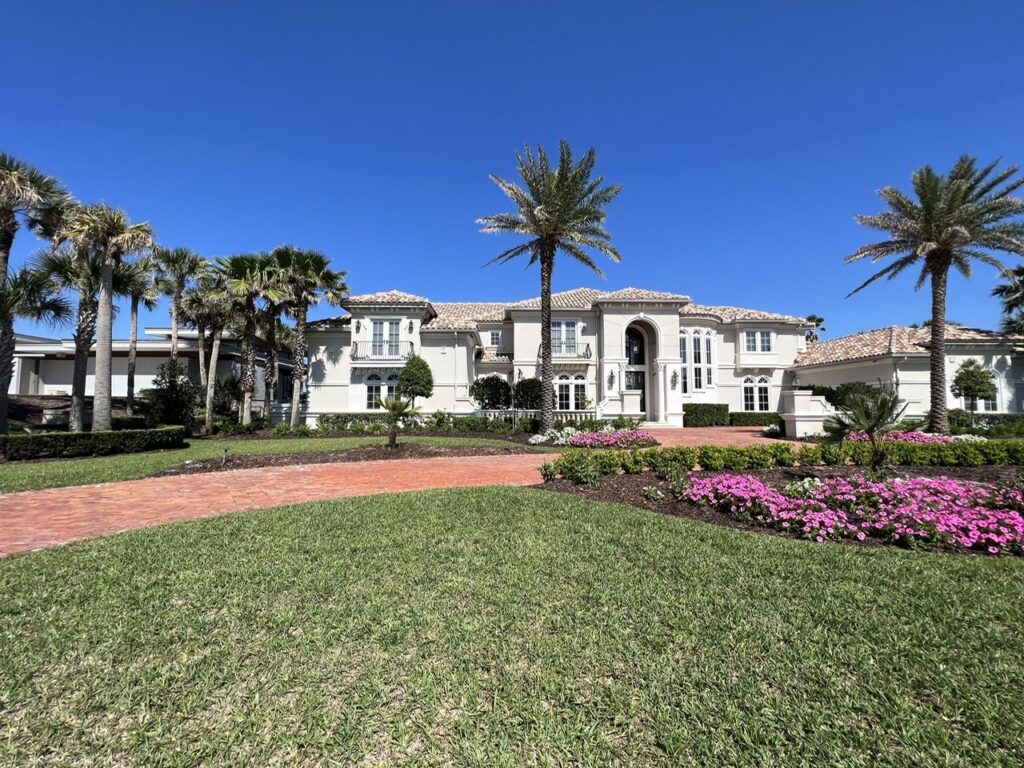 Save for the last couple of days when we did see bright sunshine, our first week back ( spent ambling up the coast from Miami to Jacksonville ) was, quite honestly, a bit of a gloomy one. The weather was mixed at best, we'd been to Florida a couple of times before so weren't really into doing the full tourist thing, and we'd heard that the ship was now even further delayed. At this stage, we just wanted our wheels again, and to move on – the good ship "Toledo" could not arrive soon enough…!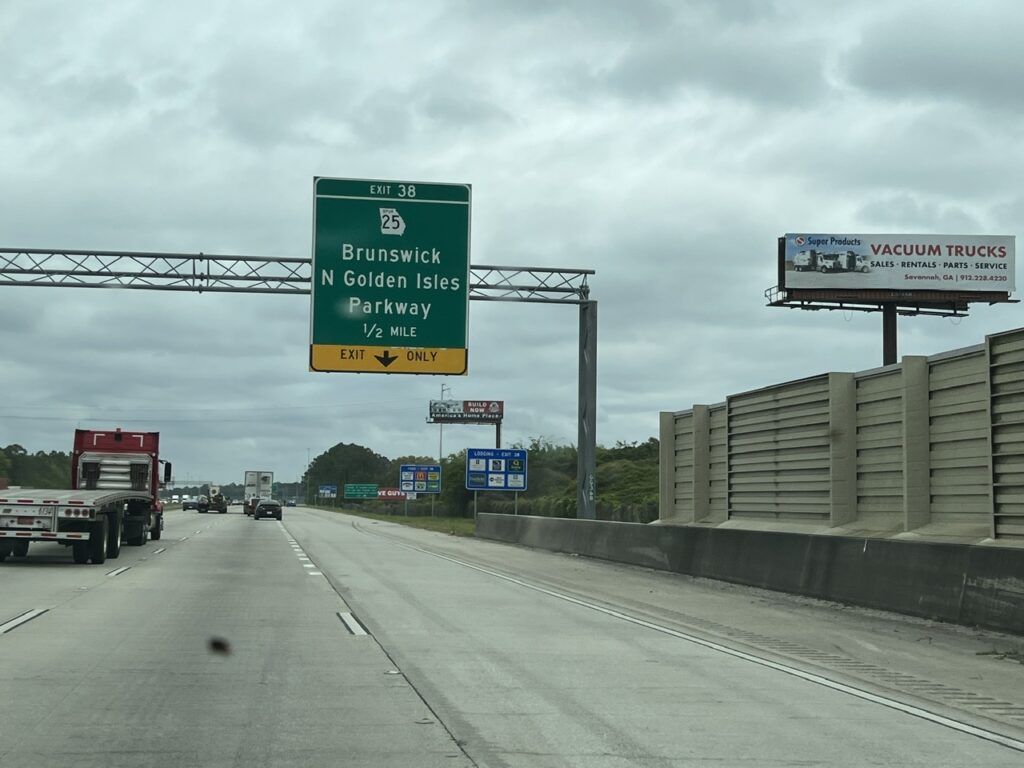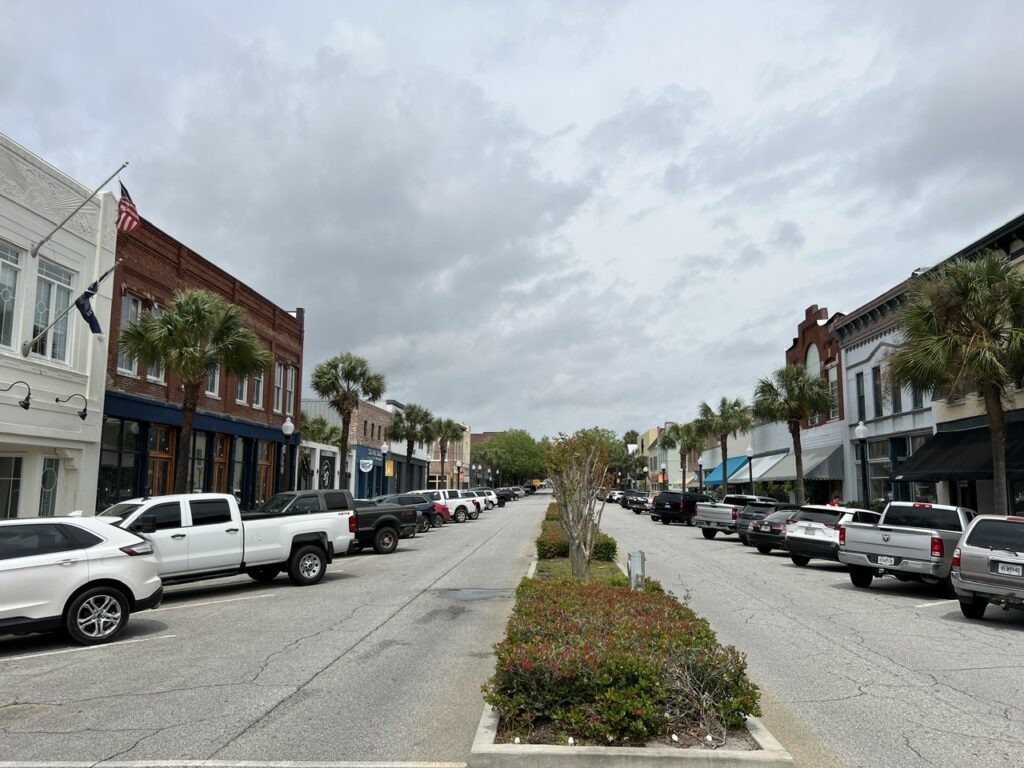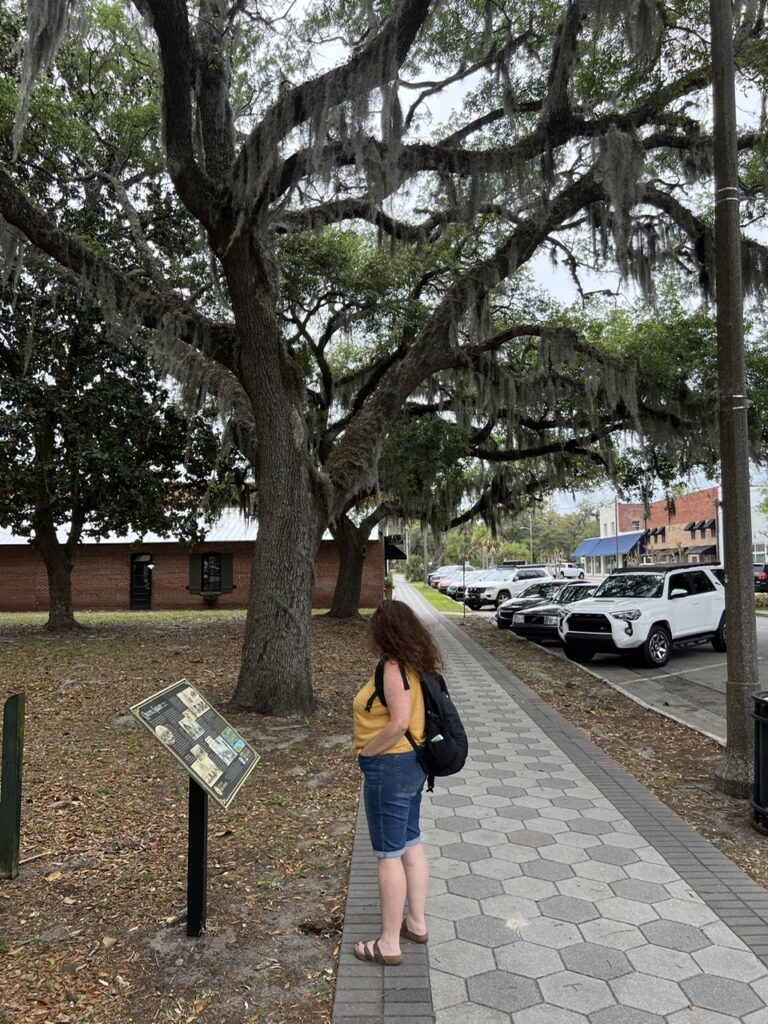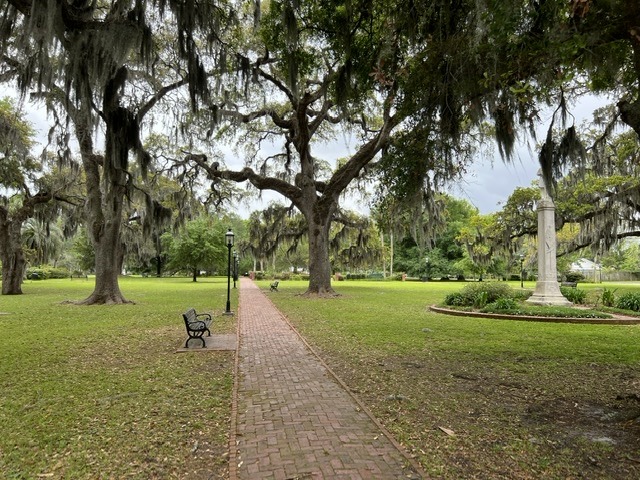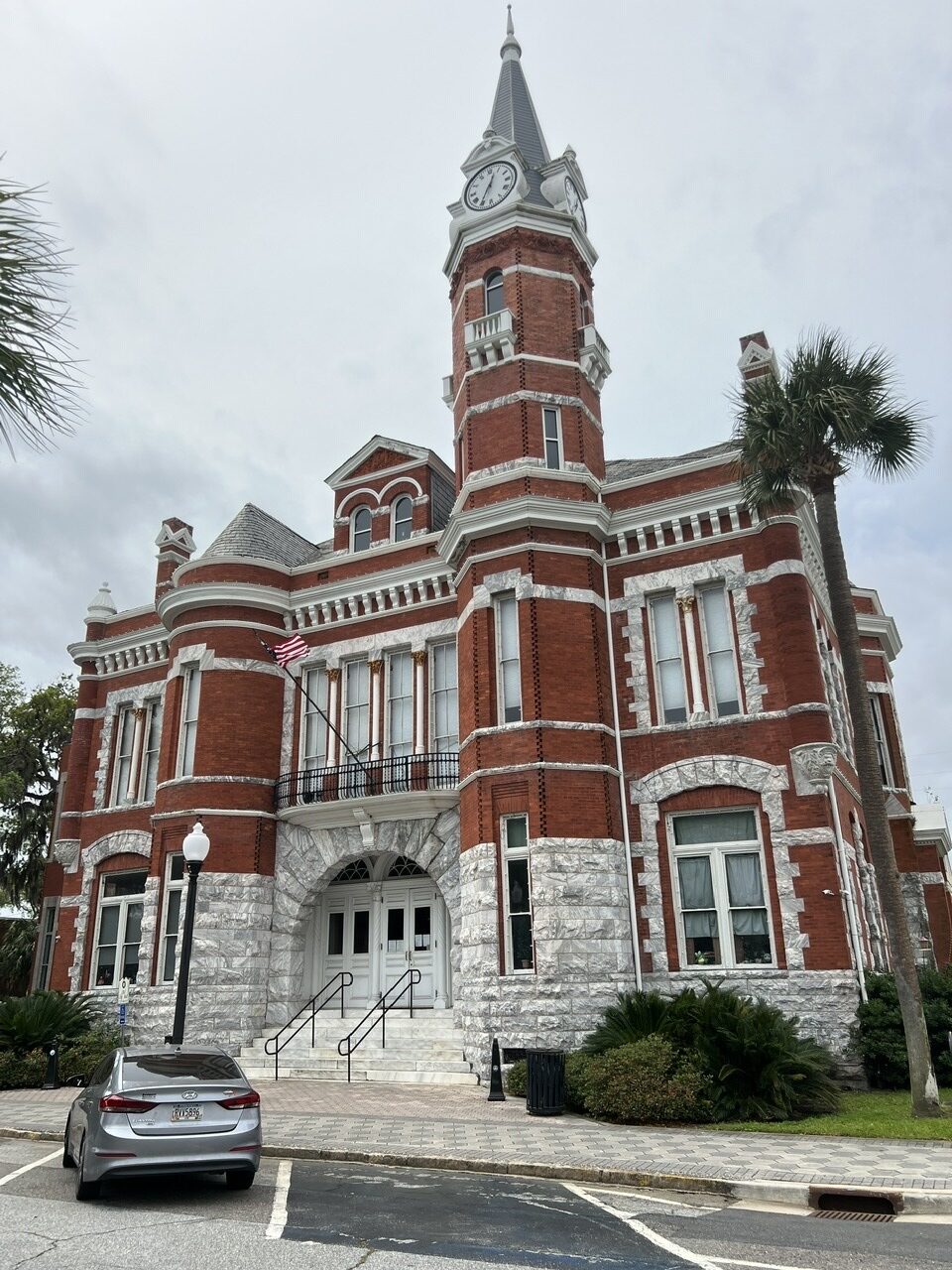 We eventually got to Brunswick ( a pleasant little historically important, Georgian city of about 20,000 ) and the following day were advised that the ship had not only arrived in port, but that the port crew had already discharged our truck camper and it was sitting on the dock ! We could schedule a pick up for the next day. Not only that but it had already been "pre-cleared" by customs ( a random process ) so there would be no lengthy inspections or checks at the port – wonderful news ( a huge thanks to our Brunswick agent, Virginia, who made this part all so easy ) ! We expected this to take at least two more days – the gods were now smiling on us it seemed. Safety vest on ( a port requirement ), port fees paid ( all online, a very seamless process ) I went to the gate to meet our port "escort". Taylor, the shipping company representative, took me into the port ( only the driver – and no one else – can enter the port ), cleared security and accompanied me to the truck which I could see in the distance as we approached. Could it really be this easy ? There was so much more to the process when we last did this in Cartagena, Colombia.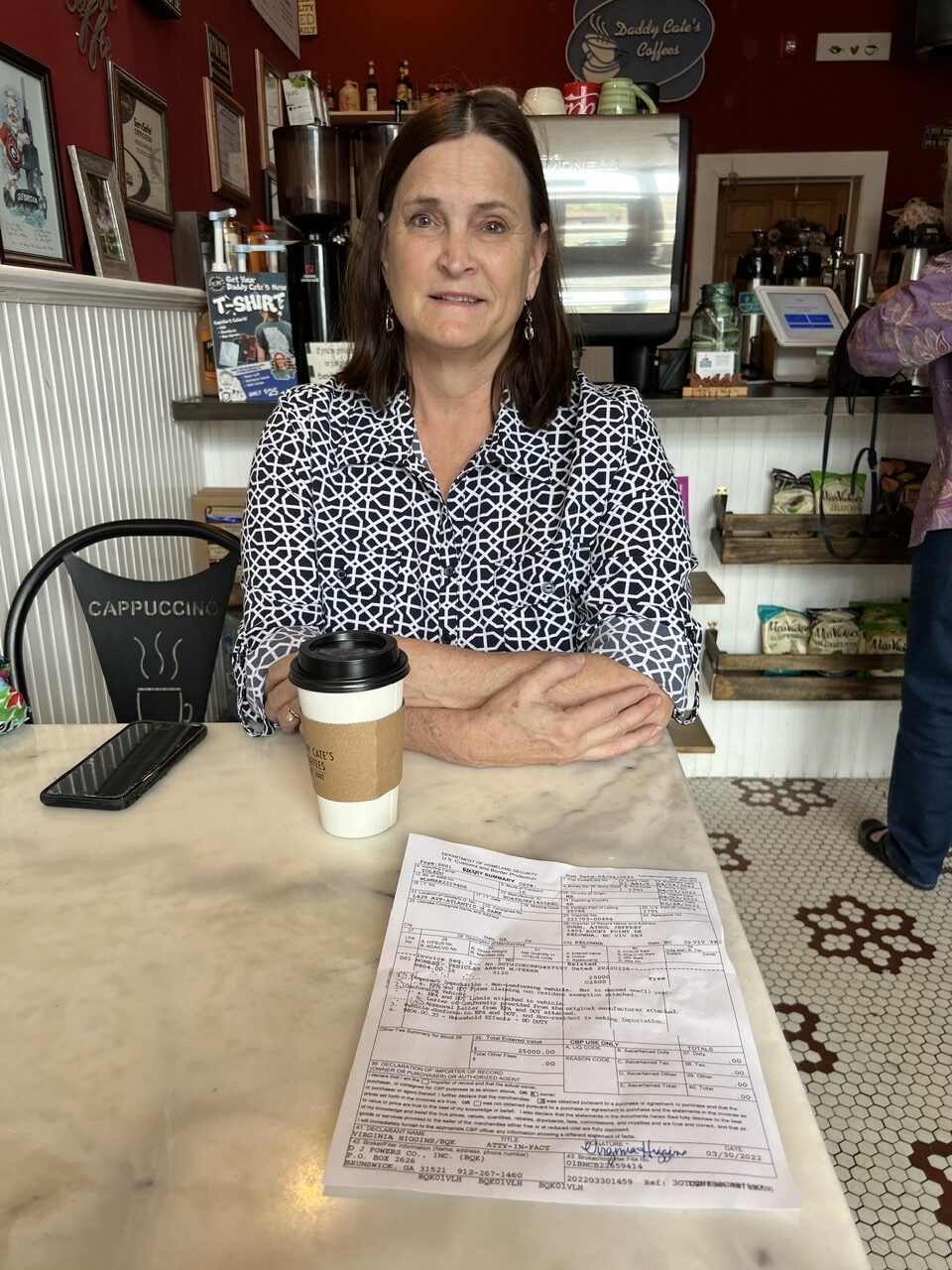 First stop was to meet Virginia, our port agent, who provided the document that allowed us to pick up the truck. We enjoyed a coffee together and she shared some useful shipping tips.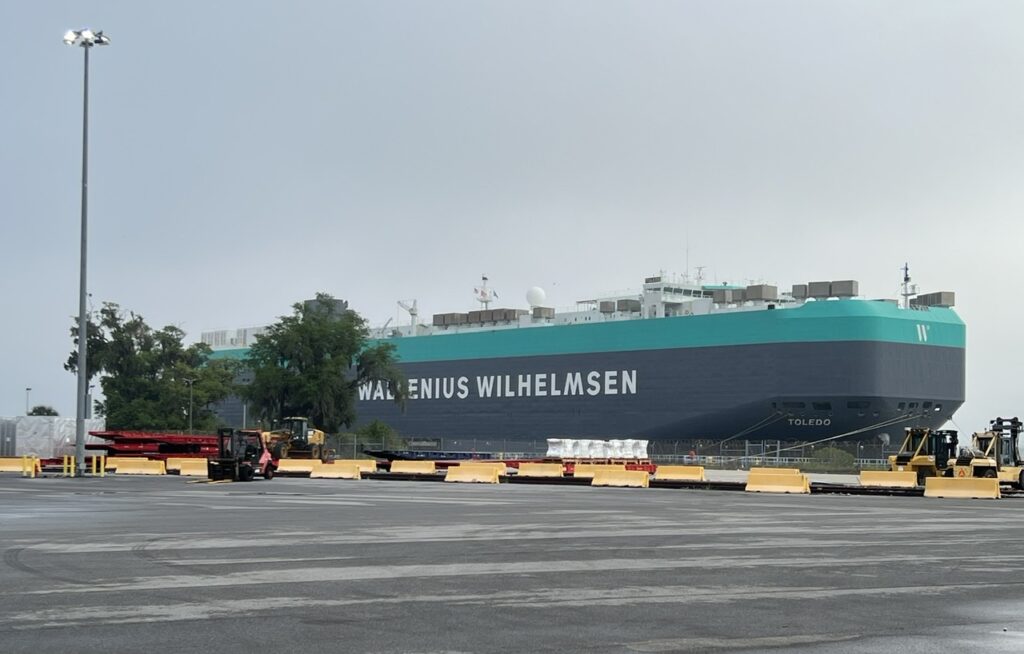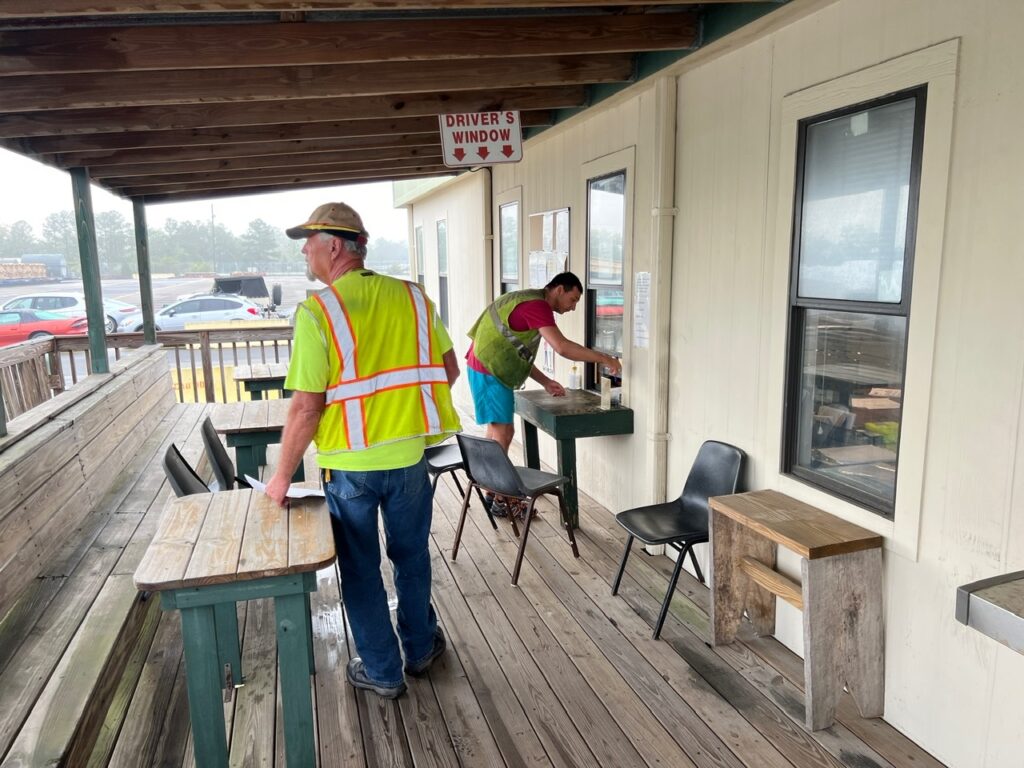 At first glance – all looked well, from the outside anyway. A quick walk around the vehicle revealed nothing unexpected – a great relief. Then, I opened the doors – first to the truck, then the camper. My heart sank……it was immediately obvious that both had been completely pilfered, with things out of place and strewn all around. We had carried all the really valuable stuff ( drone, cameras, iPhones. iPads, laptops etc ) with us and hidden expensive vehicle/camper accessories where they could not be reached with the camper top down, so that helped mitigate our losses. But you can't hide it all and quite a lot of valuable coats, other clothes, boots, hiking equipment, other accessories along with various odds and ends were gone. Devastated does not begin to describe the feeling.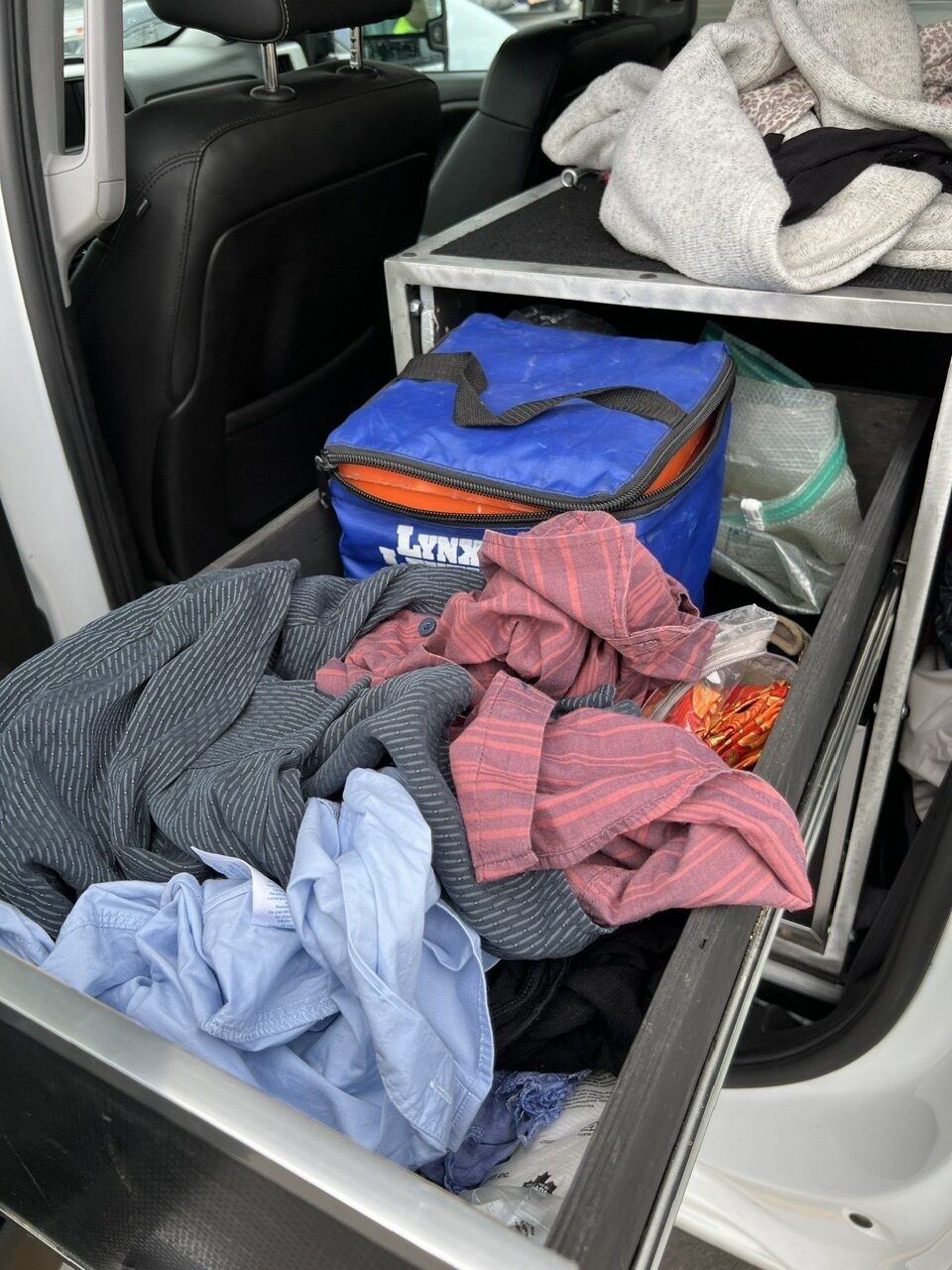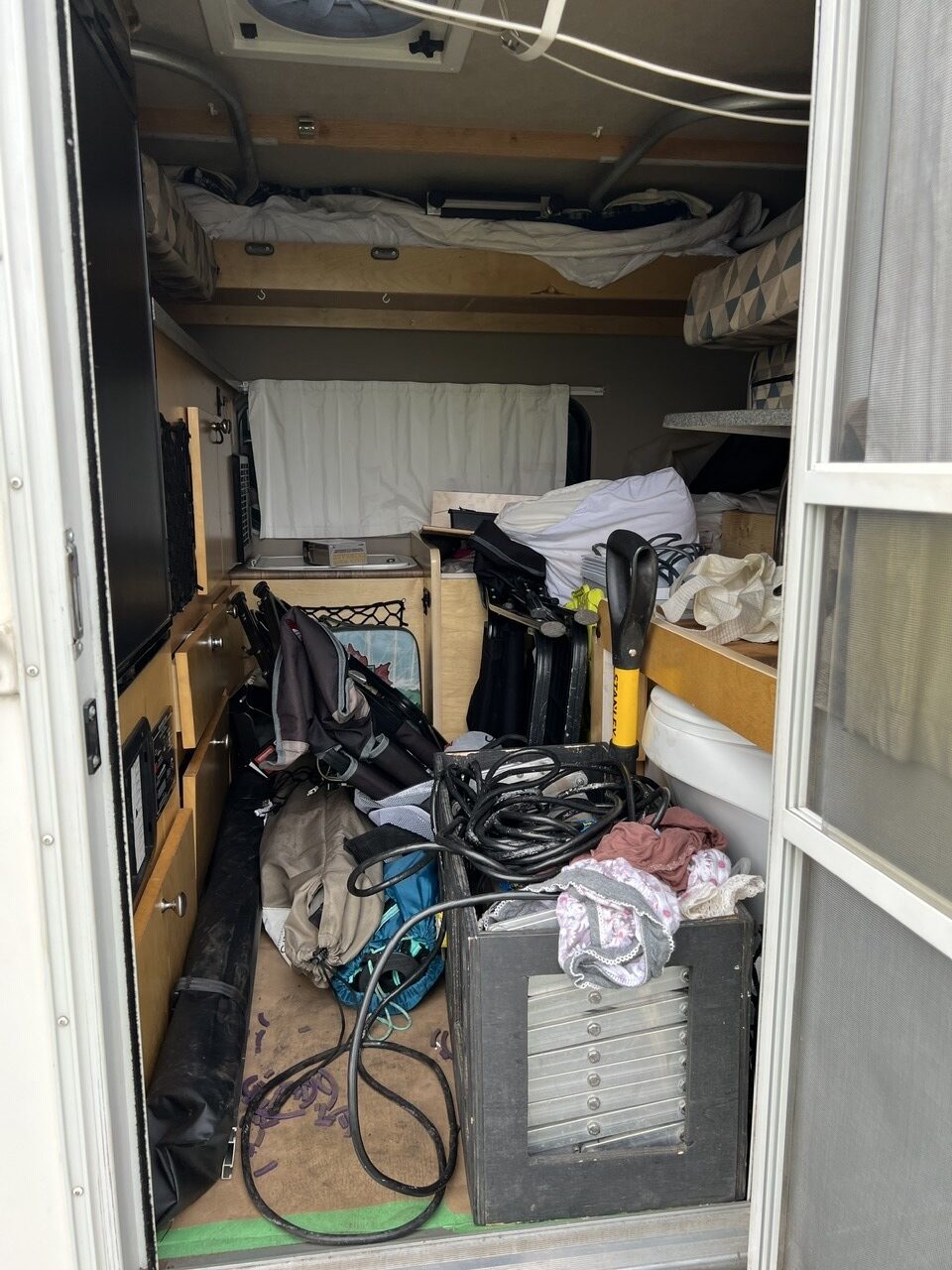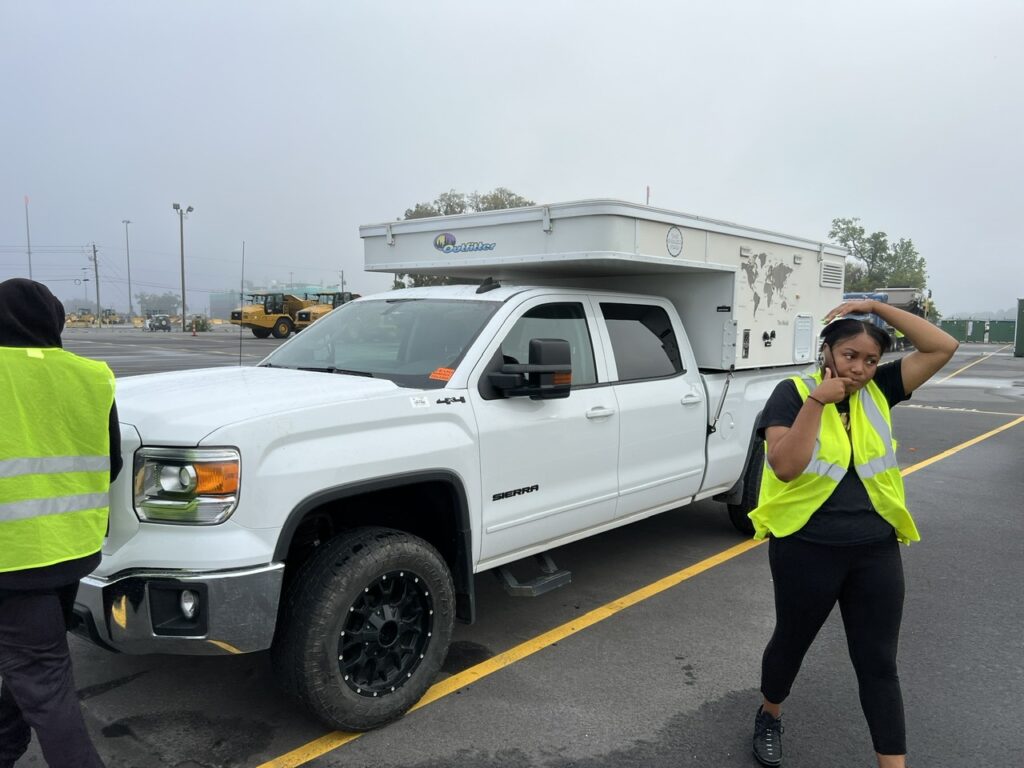 The port staff were sympathetic but could do little but assist in filling out a claim report – they suggested that it likely happened in other ports en route ( Brazil is notorious for it and our ship stopped at 3 ports there ). We were not the only victims it turned out – another RV on the same ship was also hit, the owner in that case had ( against all advice ) actually stashed cash ( yes, really ) in their rig – it too, was all gone. Perhaps we got off light. The loss of many of these things was not just inconvenient, but an unwelcome additional cost to what was already an exceptionally expensive shipping experience. Hopefully we can recover some through insurance (which we have) – fingers crossed 😌.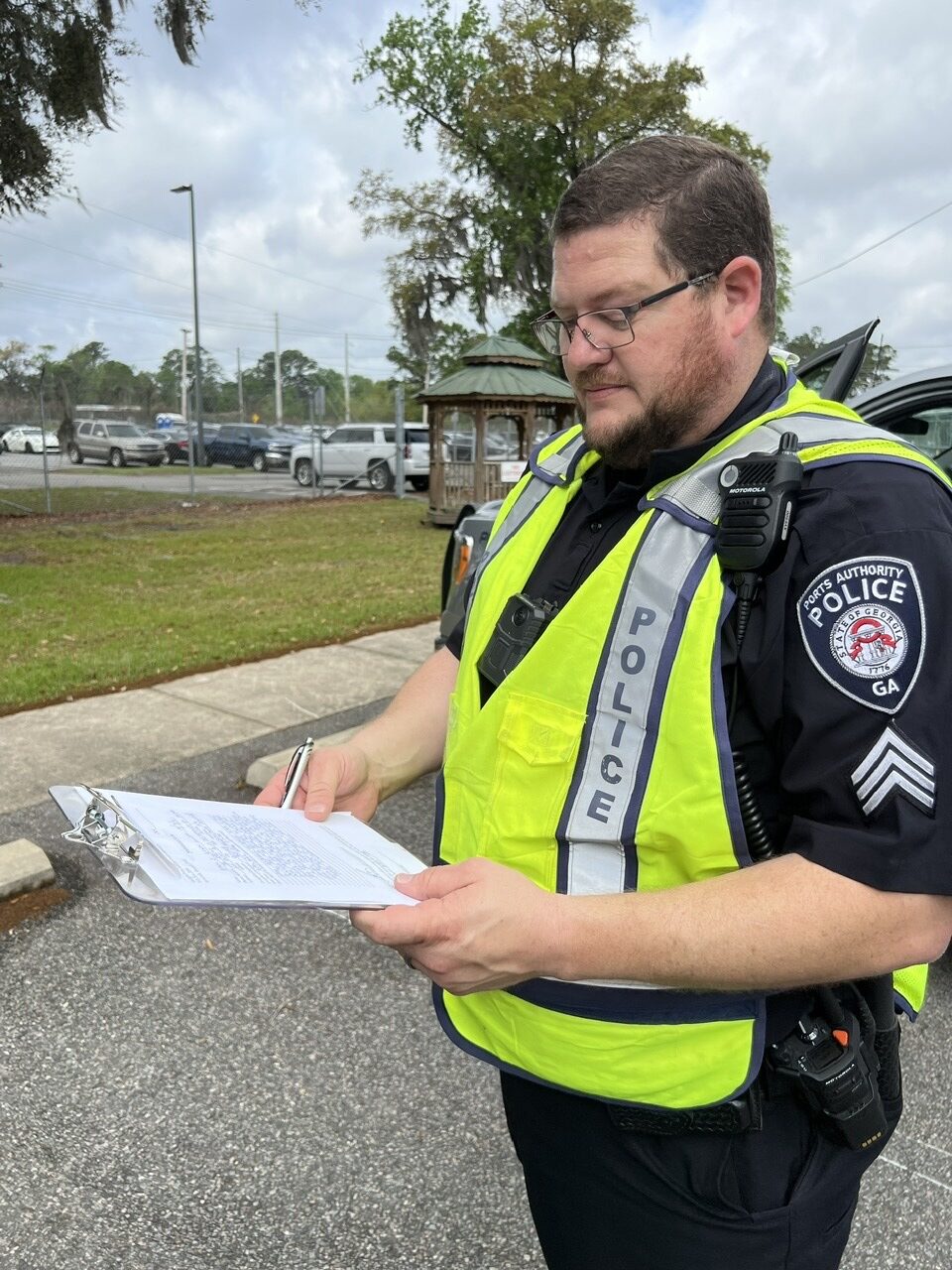 Truck in hand there was now much to do – unload everything we'd been carrying with us for 6 weeks and put it back in its rightful place, reload/replenish all tanks ( empty now of course ), reorganize everything that had not been stolen and lastly stock up on supplies. Licence plates had to be re-affixed as well – finger tight only for now, since they had also cleaned out my tool box during the heist. The process did not actually take that long and all that remained before we could head northwest to Canada was to drop the rental car off at nearby Jacksonville airport, just an hour away.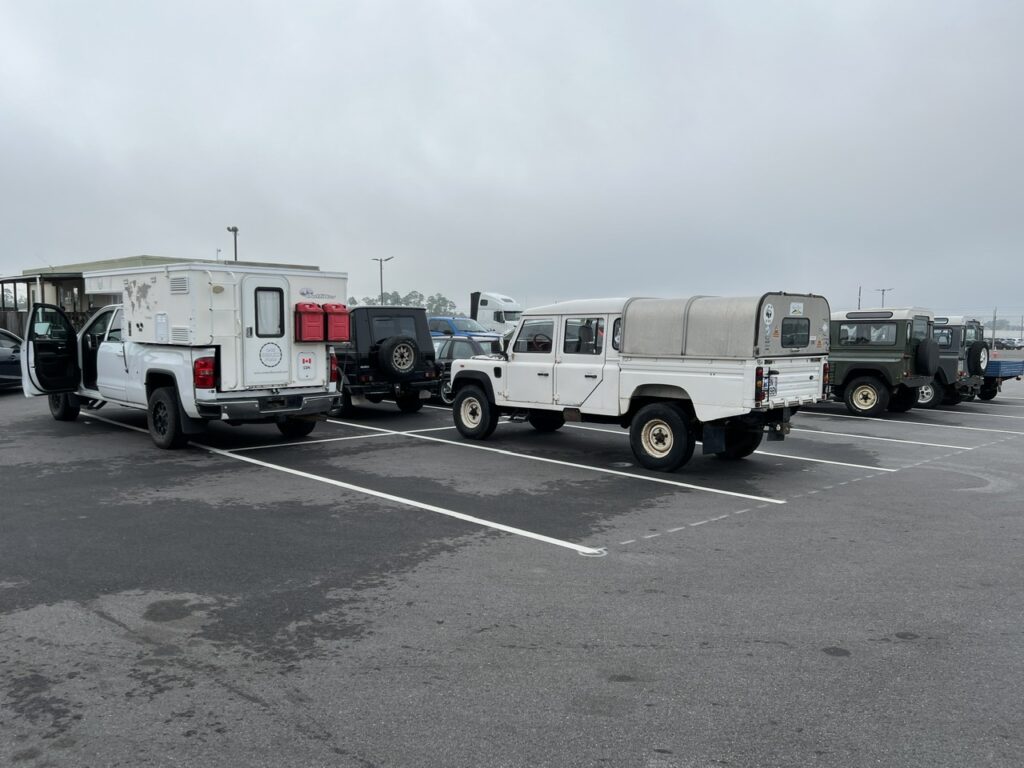 Must say it was really nice to have our own vehicle back – everything at our fingertips again, and such a nice, comfortable vehicle to drive. We had a permanent place to stay again, our own comfy bed, and the ability to buy, store, cook and eat whatever foods we wanted and now had everything with us ( not just what we could fit in a travel bag ! ); we had really missed that for the past 6 weeks. As this past week wound down we'd put the camper contents theft behind us ( hey, worse had happened to others ) and managed to get on the road back to British Colombia. Not "far" on the road, mind you, but ( as Willie sang it ) at least we were finally "On the road again"…!