One is always a tad nervous getting swabbed for any travel related antigen test. The prospect of testing positive when you are about to cross one border and only 10 days out from crossing another ( the latter involving a pre-booked international  flight ) is definitely nerve-wracking. The mere thought of it and the ensuing complications for getting to the US in time to get our truck admittedly did cause us some stress. So, how to deal with that ? Our plan was to be extraordinarily careful in our final week in BA ( as we have been most of the time in Argentina ), avoid crowds, mask up always, social distance and sanitize aggressively. Seems it paid off as our antigen tests in BA ( happily ) came back negative – thus no problems getting into Uruguay.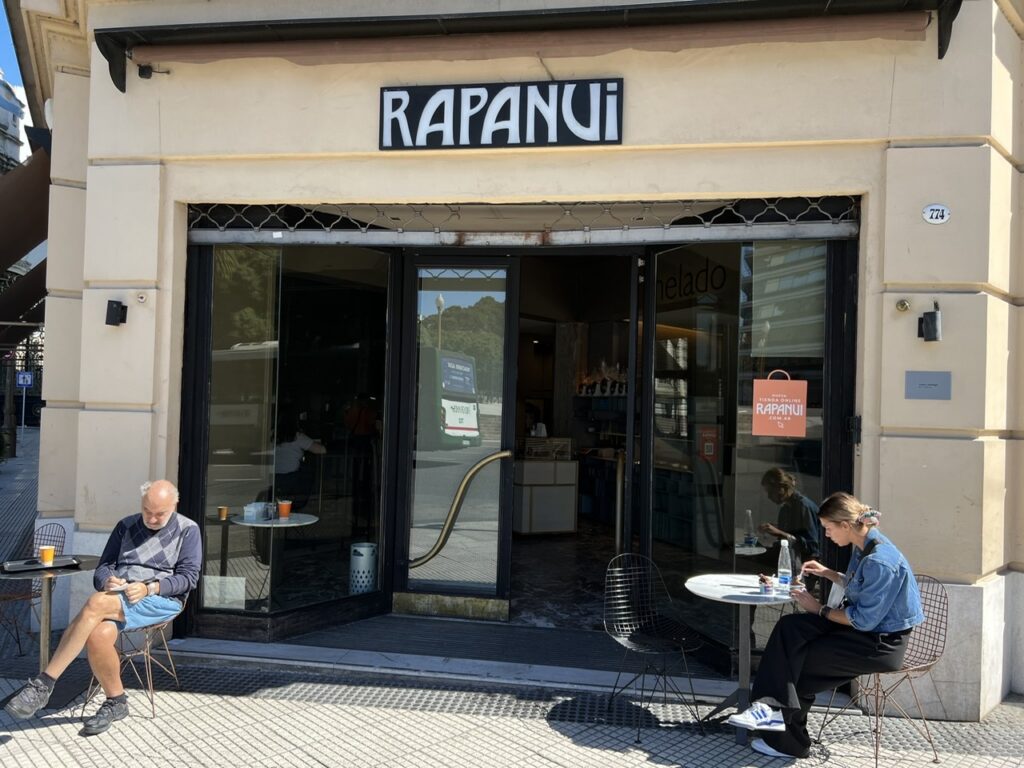 Could not resist the sweets. On our last day in BA we visited " Rapanui" famed for having the best gelato in the city. We'd agree – the pistachio was divine !

There are countless ways to get to Uruguay from BA but most convenient is the "Buquebus" ( a high speed ferry ) across the River Plate to the historic town of Colonia del Sacramento. On a cloudy but warm autumn day, with just 2 days left on our visa, we bid farewell to Argentina and sailed for Uruguay. A moment of anticipation for the delights of Uruguay but real sadness about leaving an amazing country that we had truly enjoyed immensely 😔.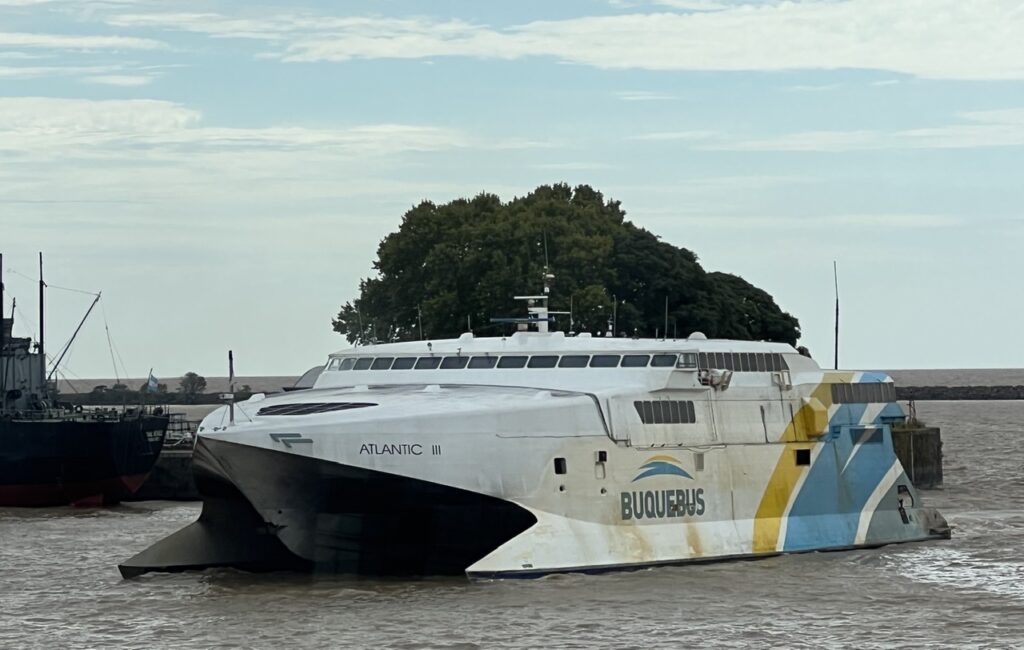 Colonia is one of the oldest settlements in Uruguay ( founded in 1680 ) and due to its proximity to BA a popular starting point for any Uruguayan exploring. The town itself is pretty, set on as scenic bay with tree-lined boulevards, and every sight is walkable. It's real appeal though, lies in the many well-preserved historic colonial-era buildings that still stand. Its famous historic quarter is so well preserved, in fact, it has been declared a UNESCO World Heritage Site. Many of the buildings (  in some cases now, ruins ) date from the original Portuguese period in the late 1600's. It was nice to wander these old back streets and imagine life here as it was when the Europeans first arrived.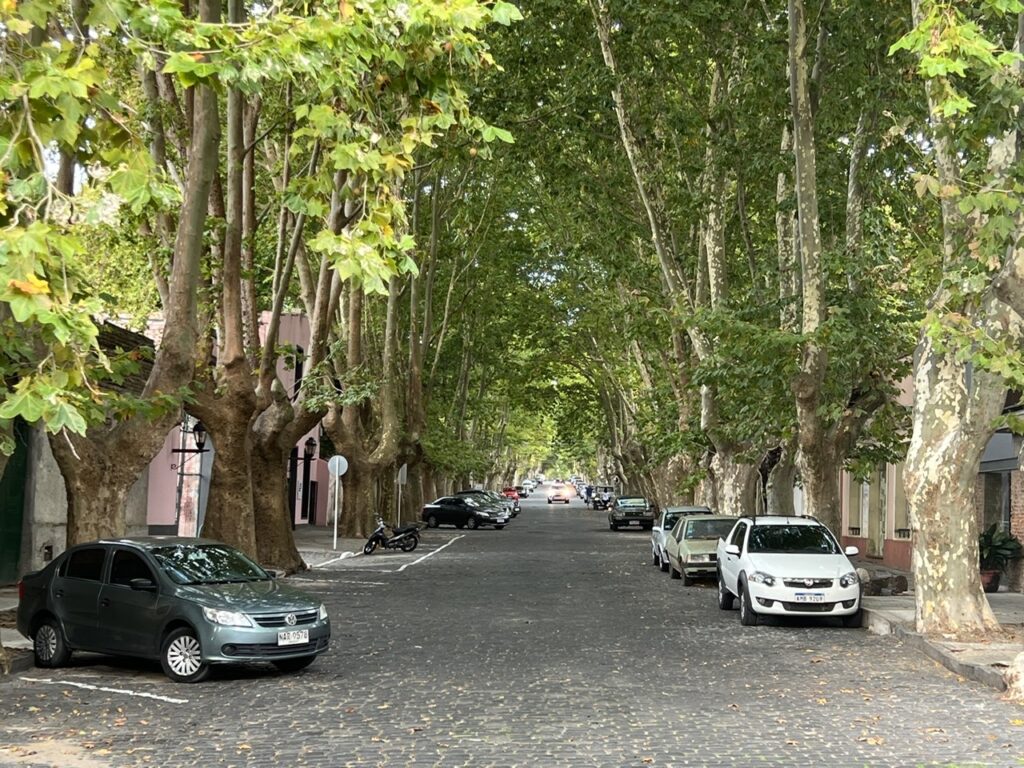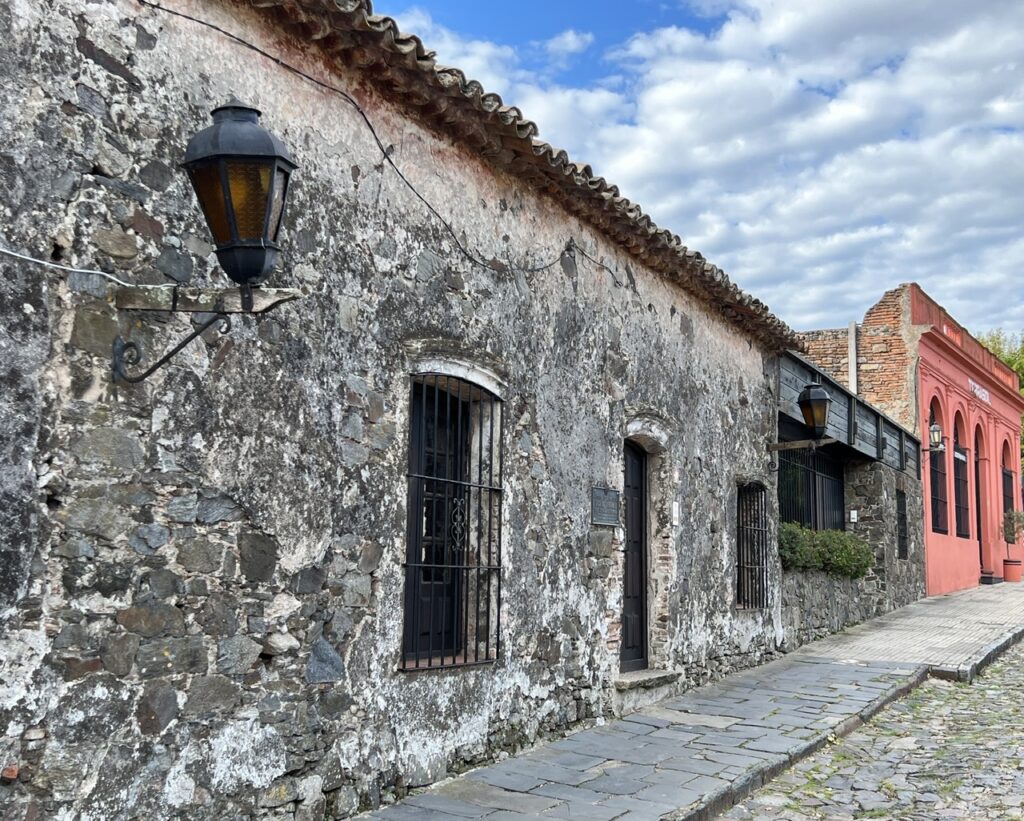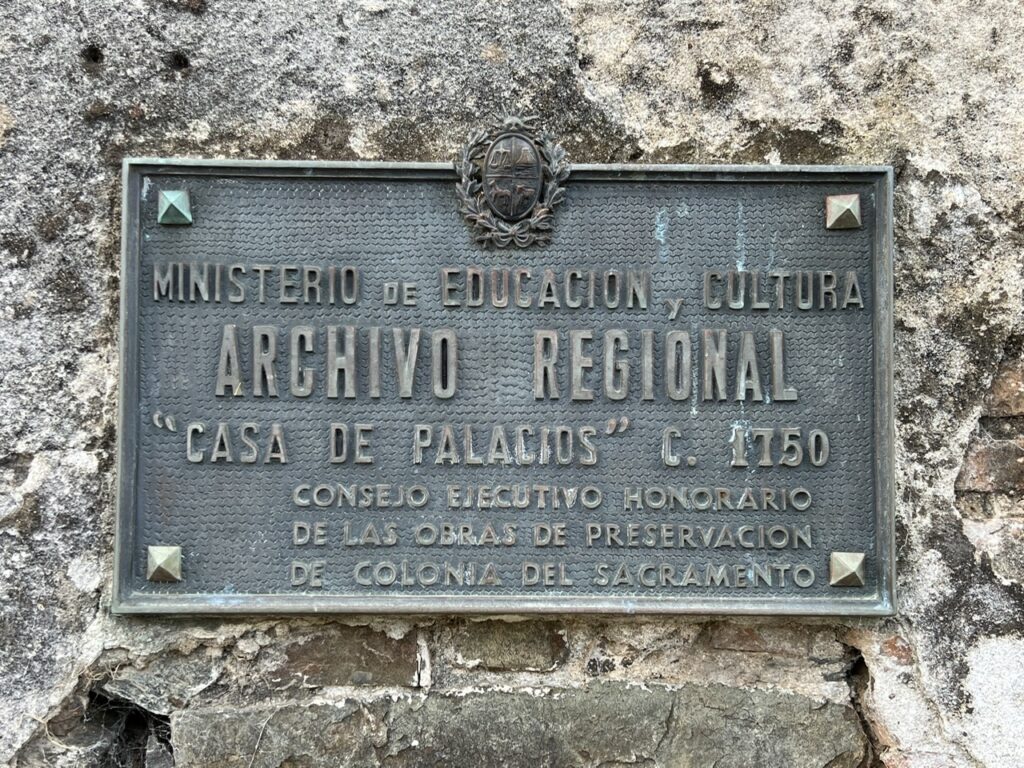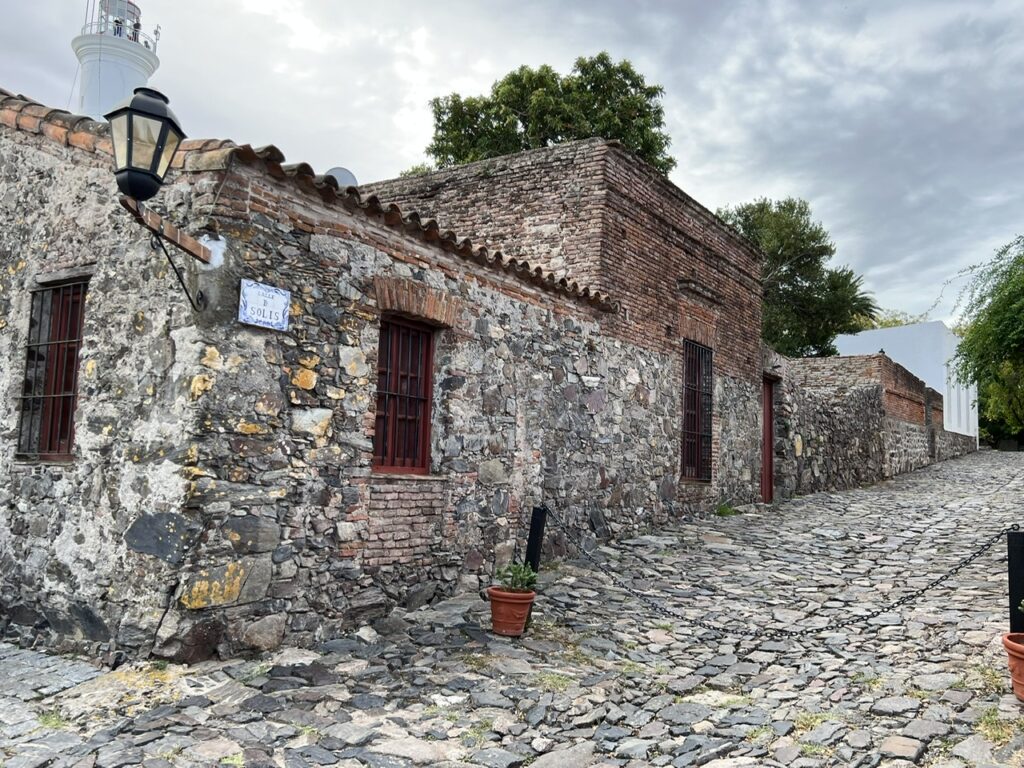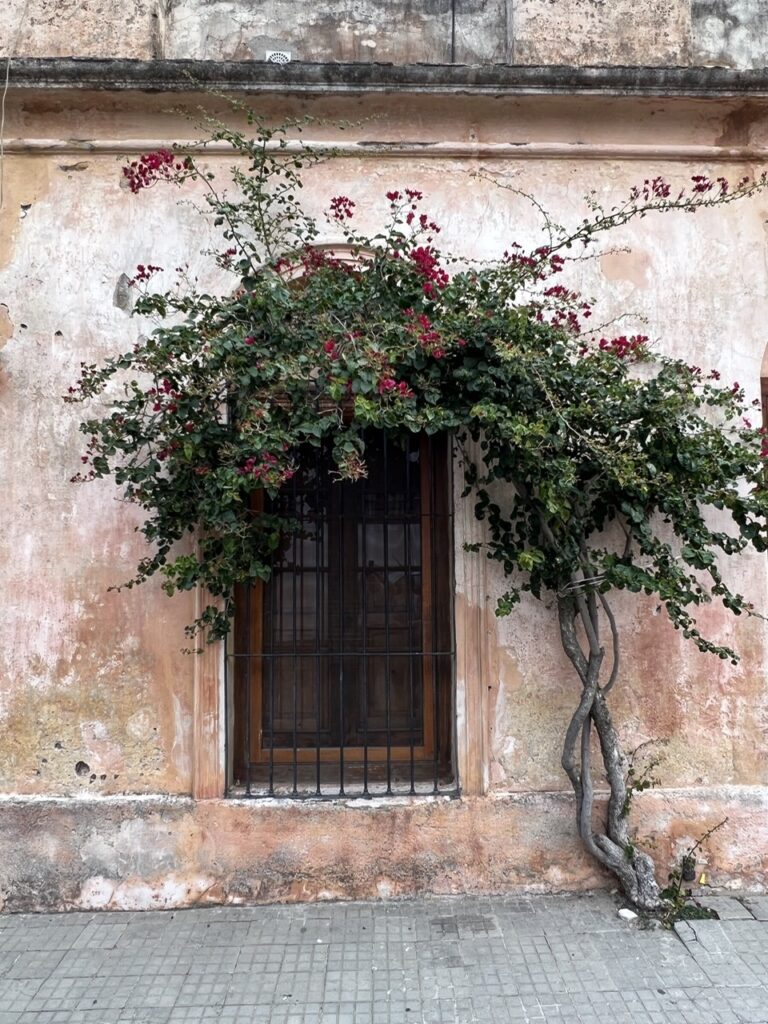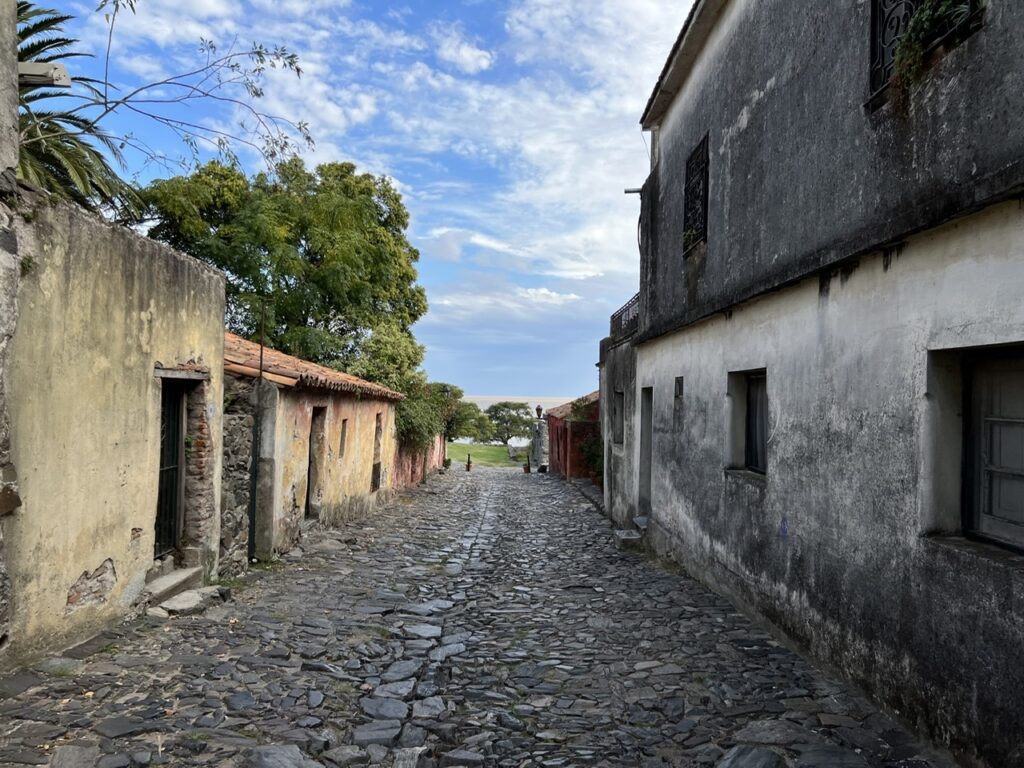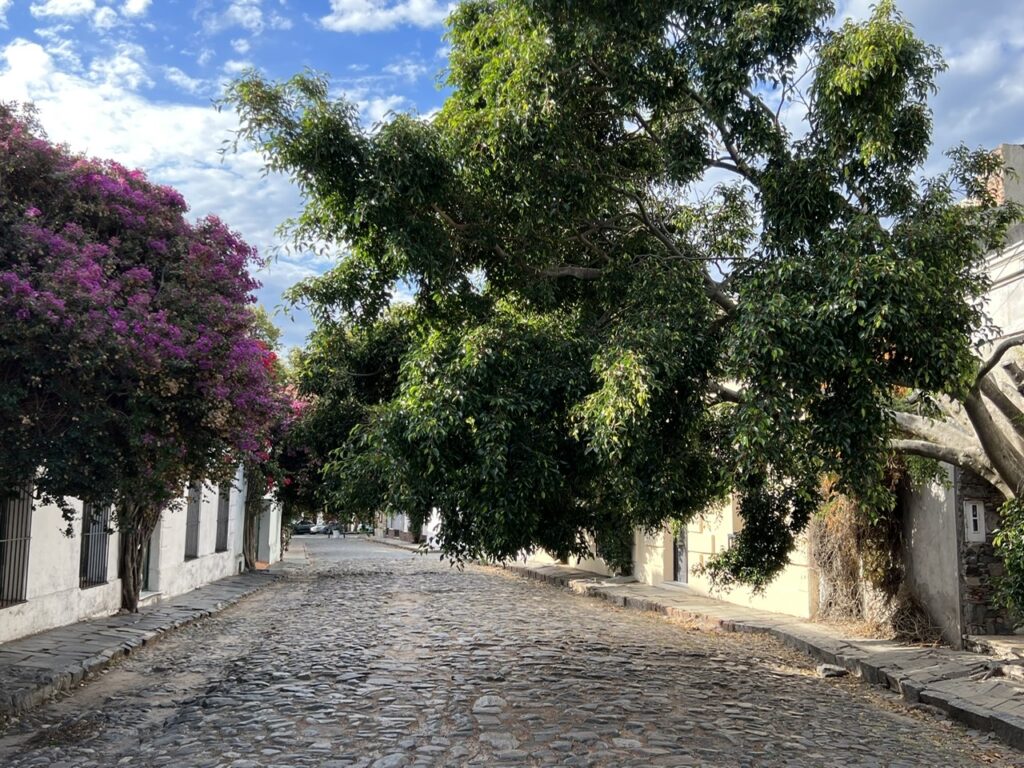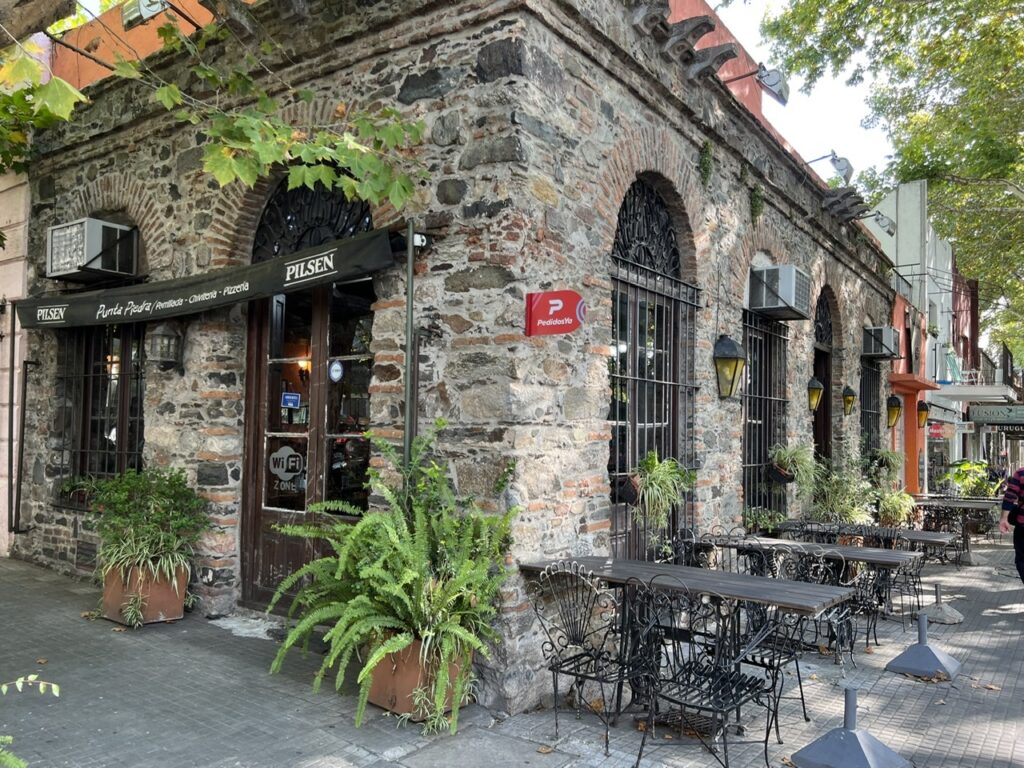 With our time in Uruguay limited we moved on to the capital of Montevideo. I think I mentioned a few posts back that fully 1 in 3 Argentines called their capital city home ( a highly uncommon level of urban centralization). I had forgotten about Uruguay – here almost half the population lives in Montevideo ! It's an easy drive from Colonia to Montevideo ( Uruguay is flat….like, Holland flat ! ) and the road follows the shoreline of the River Plate along largely agricultural lands. Uruguay is known for its rich agricultural land and coastal beaches, most famously those around Punta del Este, to the east of Montevideo.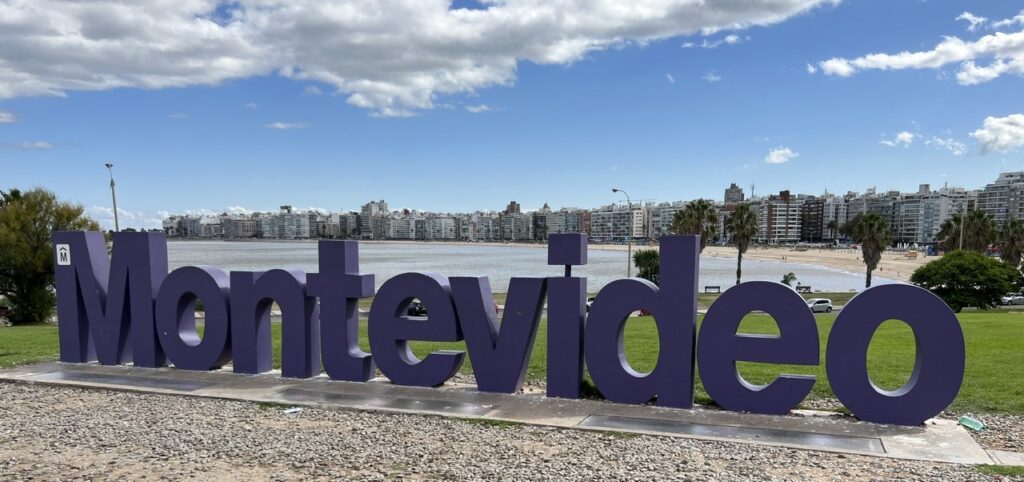 One has to do a fundamental reset, though, when crossing from Argentina to Uruguay, and I offer the following valuable tip for anyone planning to travel in these parts. In Argentina a tourist does not dare use a credit card – ever. Due to bizarre government rules there, cards get the 'official' exchange rate whereas cash US dollars ( or Western Union transfers ) get the 'real' rate, which is twice as good. So, one way or another, in Argentina you are always, always, using lots of cash. We did not use a credit card in 3 months. No one does. In Uruguay it's the complete opposite – you effectively get penalized for using cash. Tourists do not pay the IVA ( sales tax ) in Uruguay but you must use a credit card to get the exemption. Their systems recognize any non-Uruguayan card and immediately strip the embedded 20% IVA out of the price – nice ! Simple, fast and easy and no carrying mounds of cash. Very tourist friendly !
Montevideo very kindly put on a display of excellent weather while we were there. The forecast had been a bit mixed but as luck would have it the clouds and rain mostly stayed away providing us ideal weather to wander round and explore the sights of the city. Like Buenos Aires, no hills, so it's easy on foot ( fortunately for us, not quite as many tempting ice cream shops, cake shops and bakeries, the likes of which we had often submitted to in BA ! ). Lots of history here, grand buildings, nice parks, sea front promenades and monuments to iconic independence heroes – Jose Artigas being the big name in Uruguay.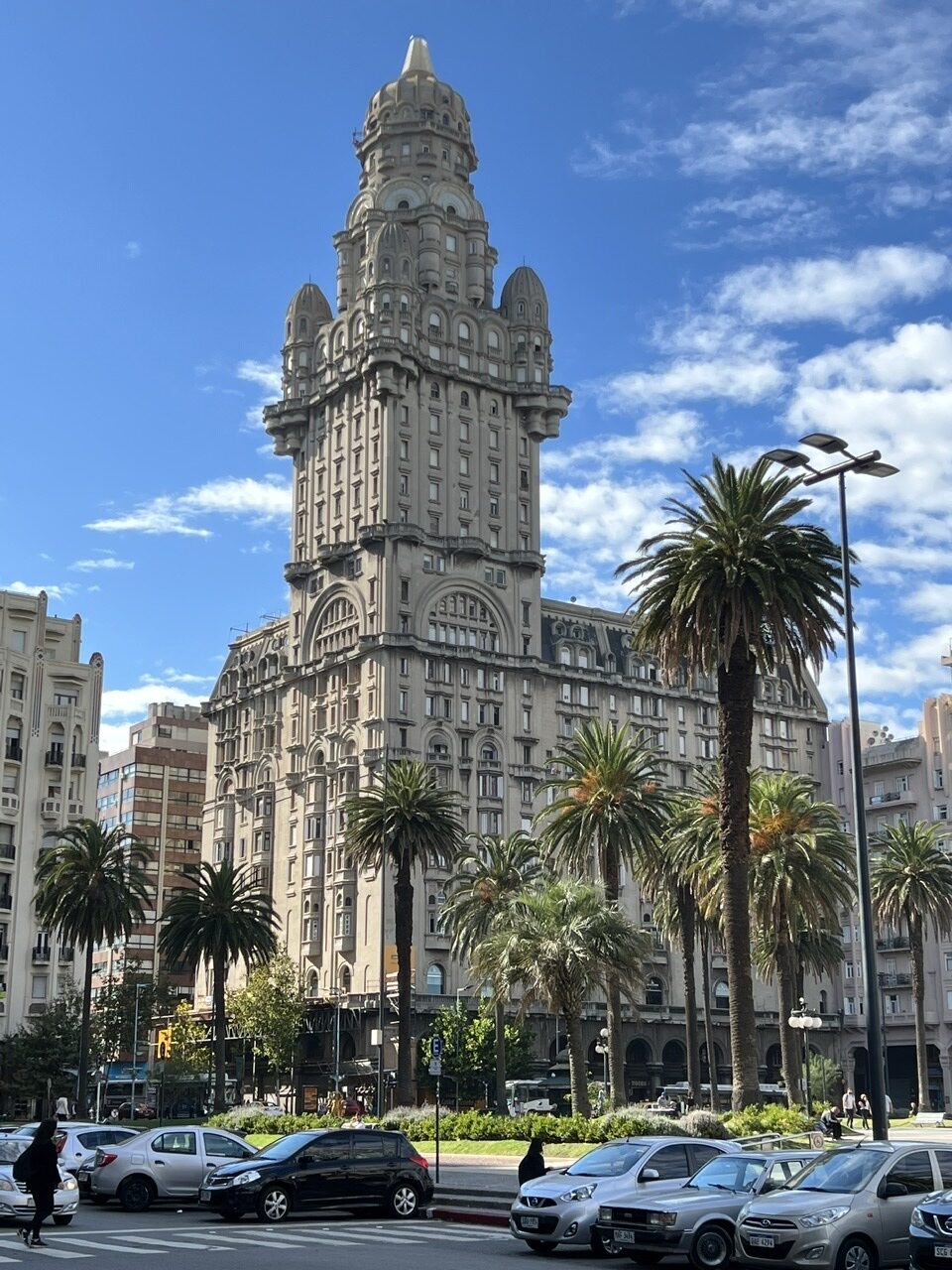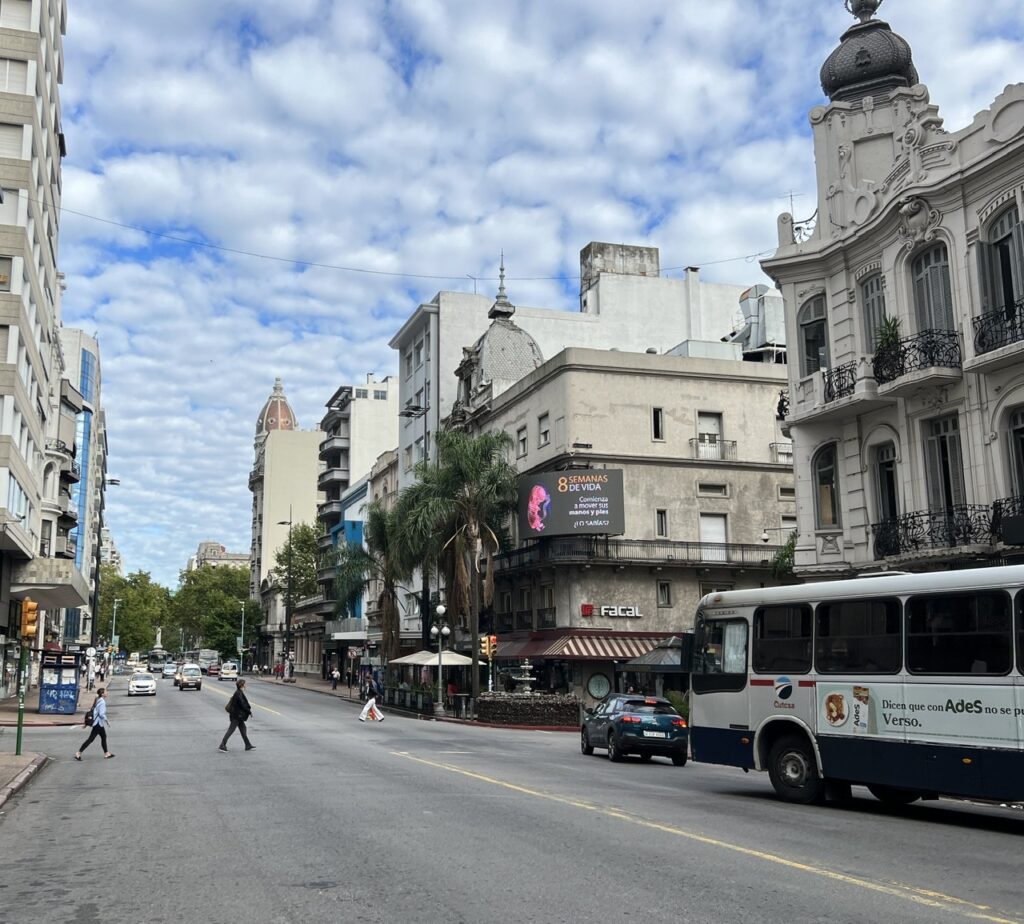 Downtown Montevideo.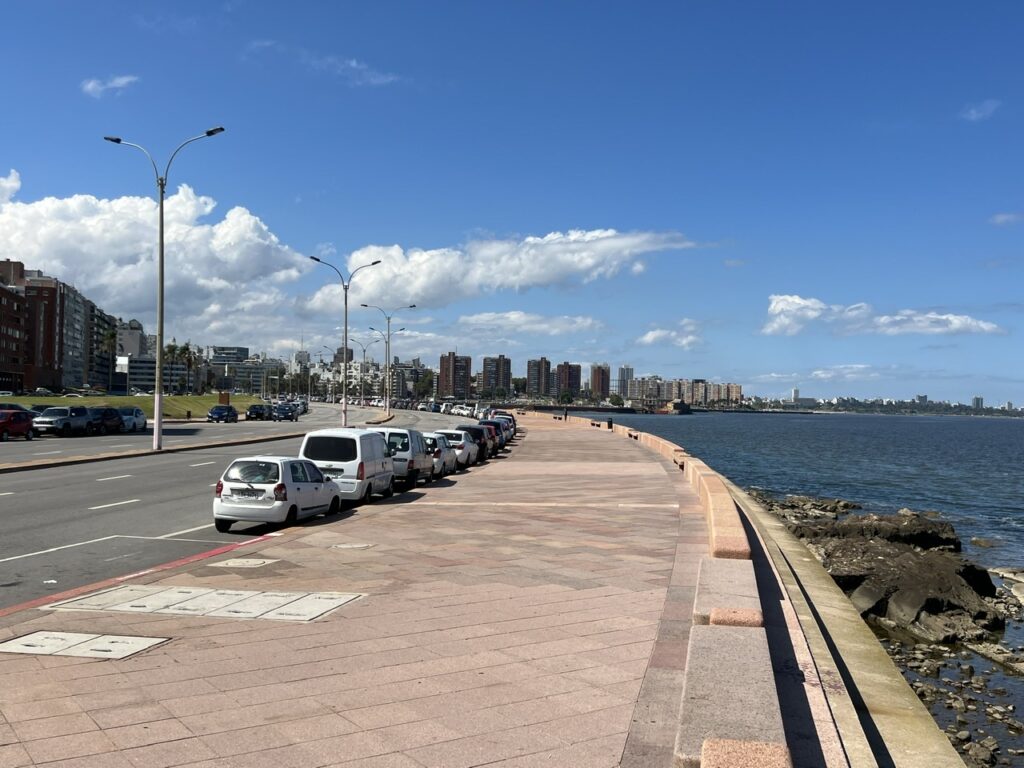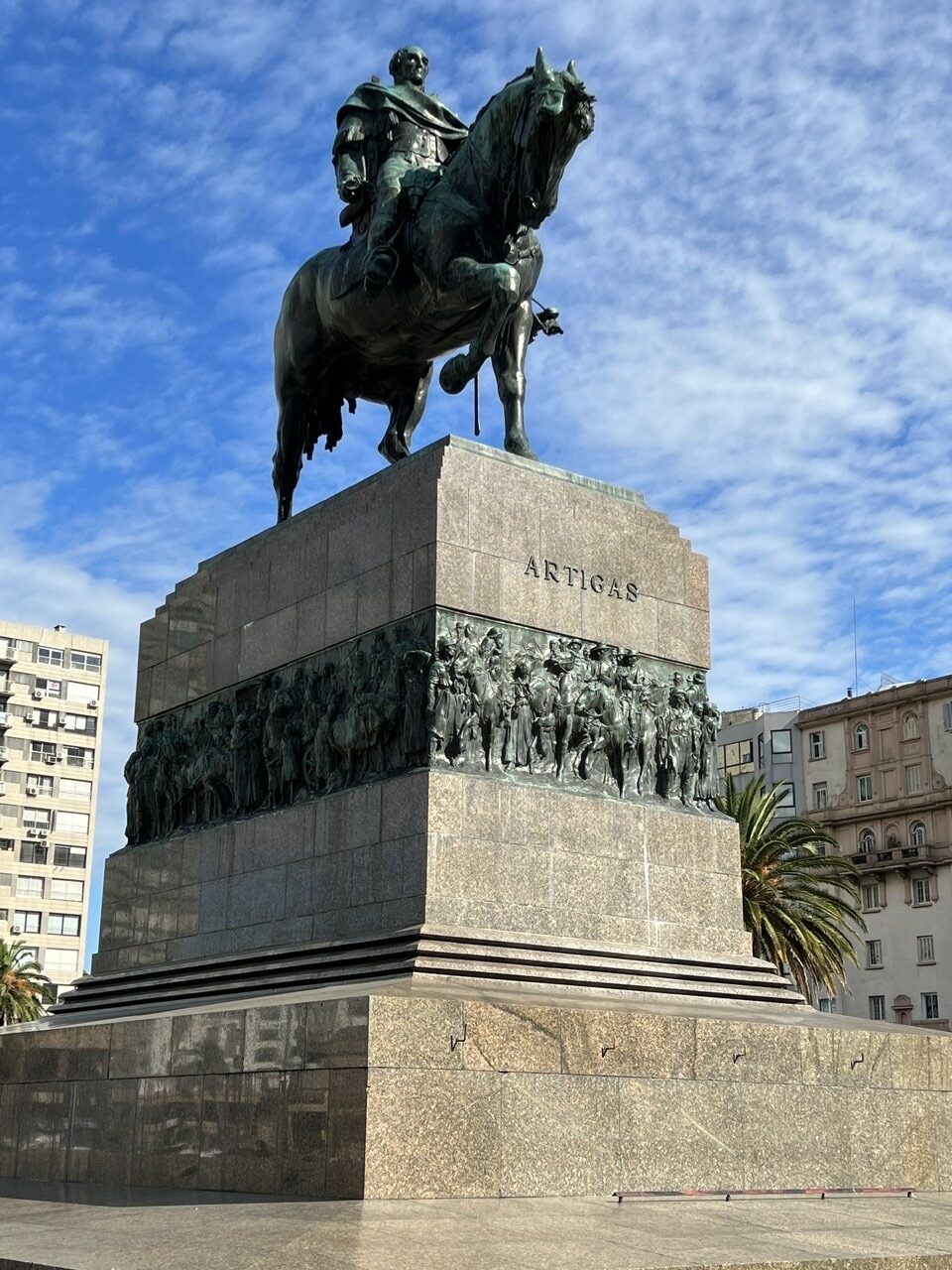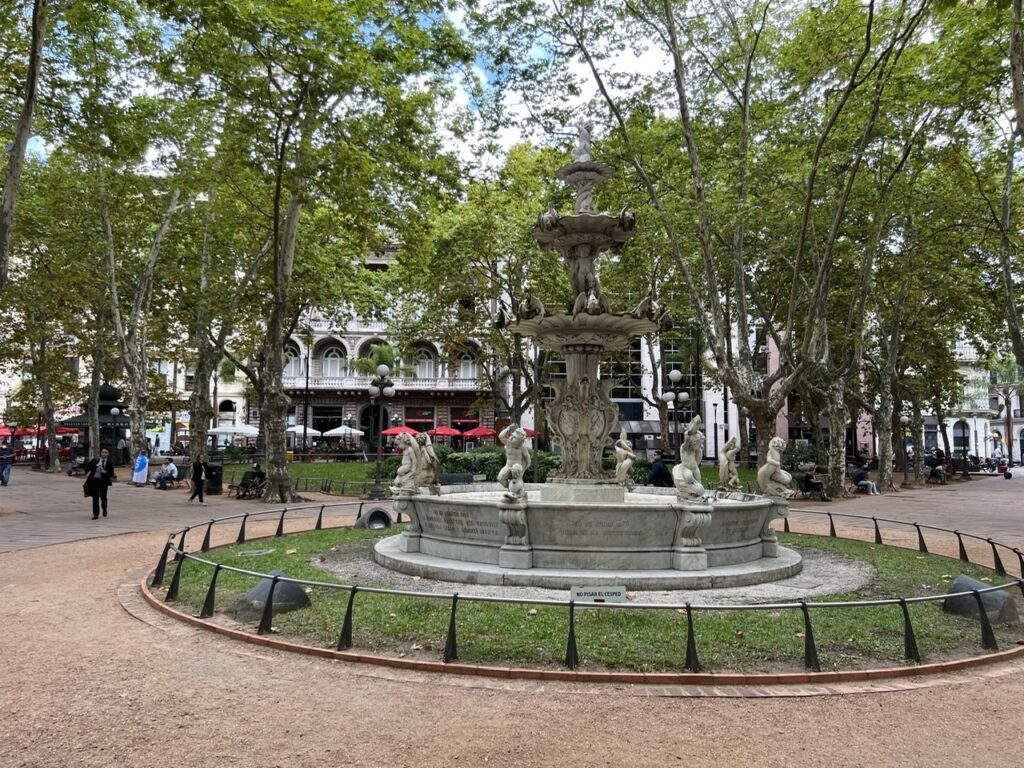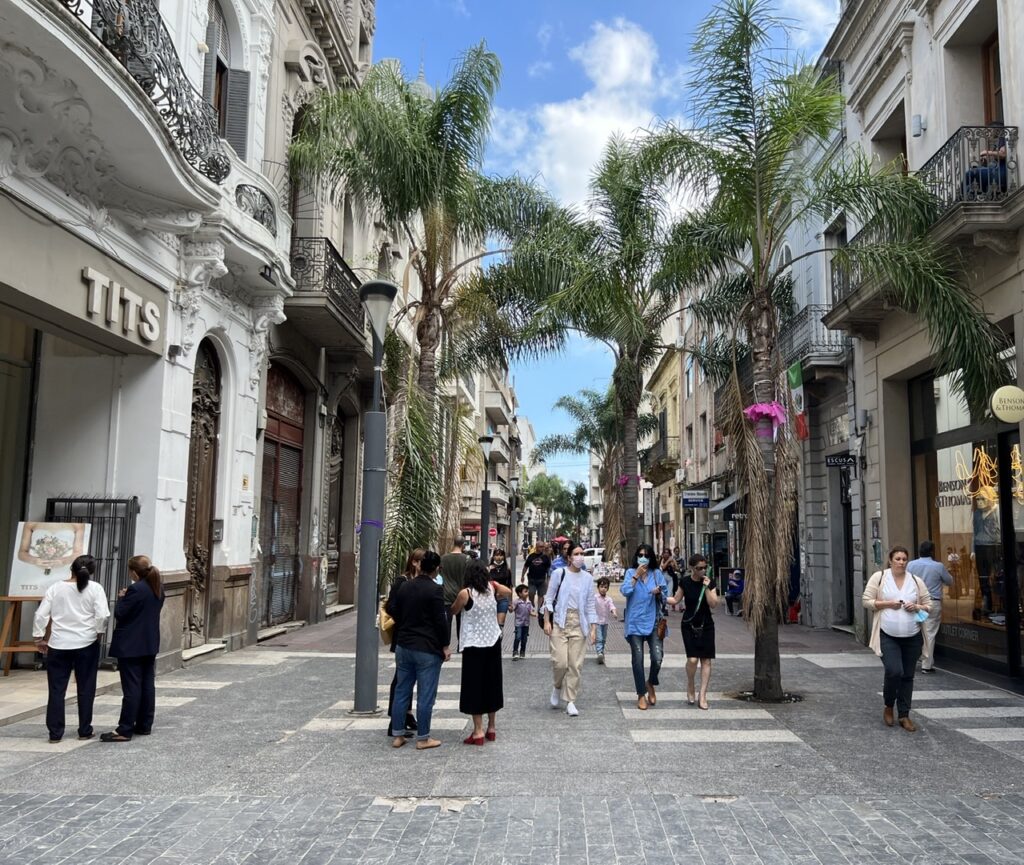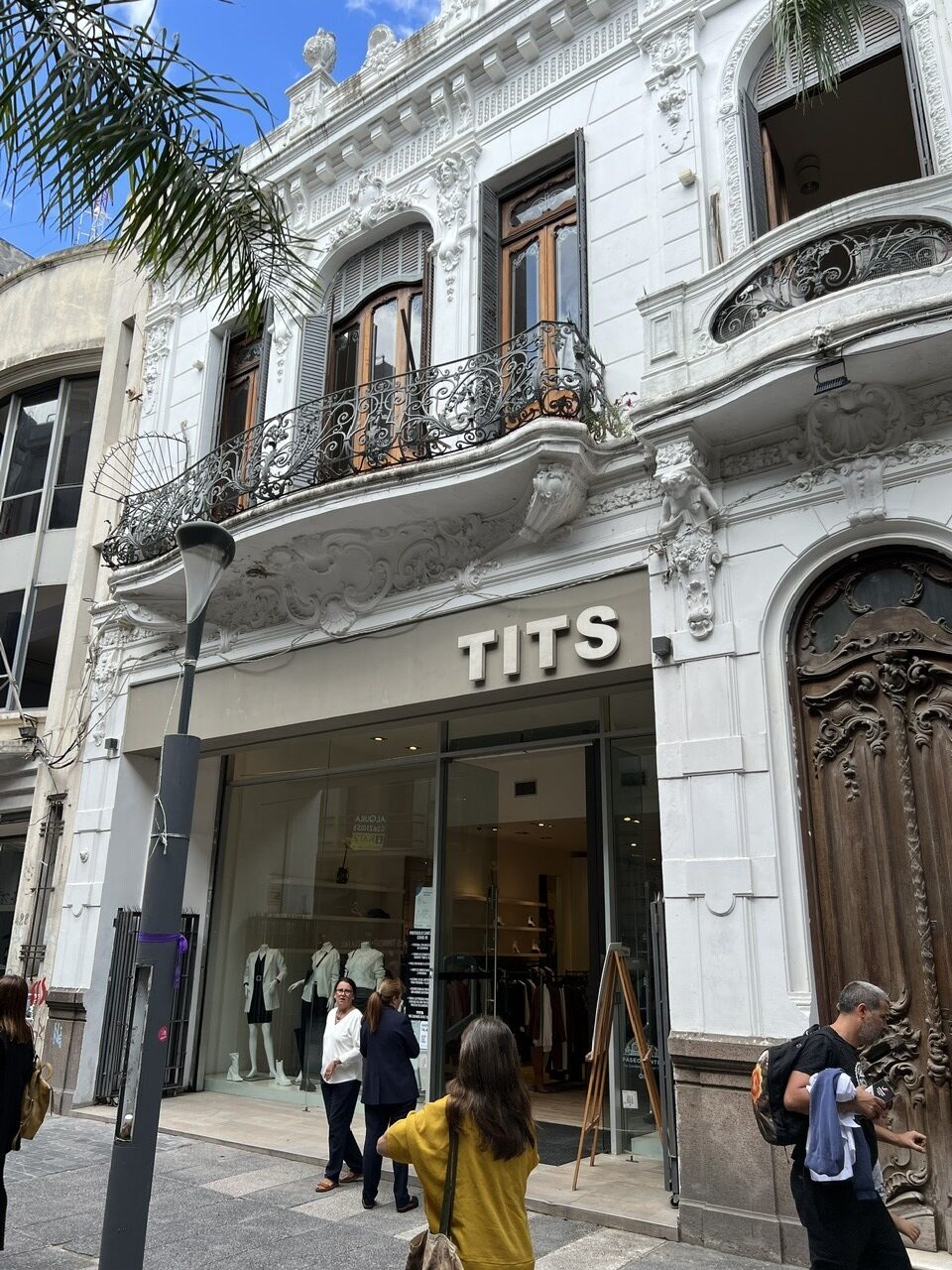 Uruguay is the kind of country that rarely makes international headlines ( I suspect they like their relative anonymity here ) but a tragic plane crash in the 1970's put the country in the global spotlight. Actually, not so much the crash, but the events that followed it. Those events are recounted in one of the most impressive museums we have visited – The 1972 Andes Crash Memorial.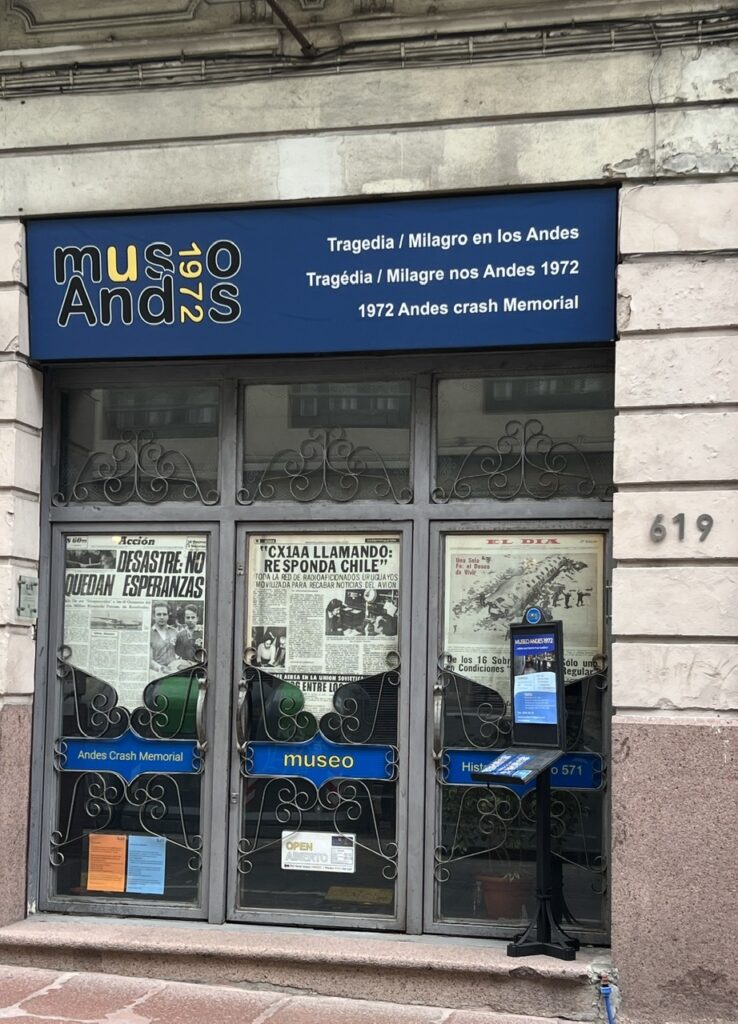 The crash in the Andes in 1972 involved a Uruguayan rugby team that was headed to Chile for a friendly match against the Chileans. The crash (in which only 16 of 45 passengers survived ) was followed by an extensive search but when the plane could not be located the search was called off with all passengers presumed dead. Fully 72 days later the world was shocked to learn that 16 passengers had in fact survived – but had managed to do so only after resorting to eating flesh from the deceased passengers when they ran out of food. The museum is amazing and tells their incredible story of survival in intricate detail, with many personal accounts recorded, and remnants of the plane on display. If these facts sound familiar you've likely seen the 1993 move "Alive" which tells story.
We've seen many museums in our travels but few that left us in as much awe as this one did. Its an unbelievable testimony to the spirit of human endurance , creativity and the simple will to survive. A must if you ever come to Montevideo !