After a lengthy delay at the Argentine border we finally bid Chile adieu on Christmas Eve and crossed over, making a beeline for El Calafate, 4 hours drive away. Chile had been amazing, we loved every minute of it – the sights, the scenery and certainly the people who had been overwhelmingly kind and generous to us everywhere we went. But Argentina had much in store as well and from our experience here in 2003 we knew what to expect, albeit this time at a much less frantic pace. Our loose plans ( such as one can plan at all these days ) would have us in Argentina for most of the rest of this trip – so big and quite simply so much to see.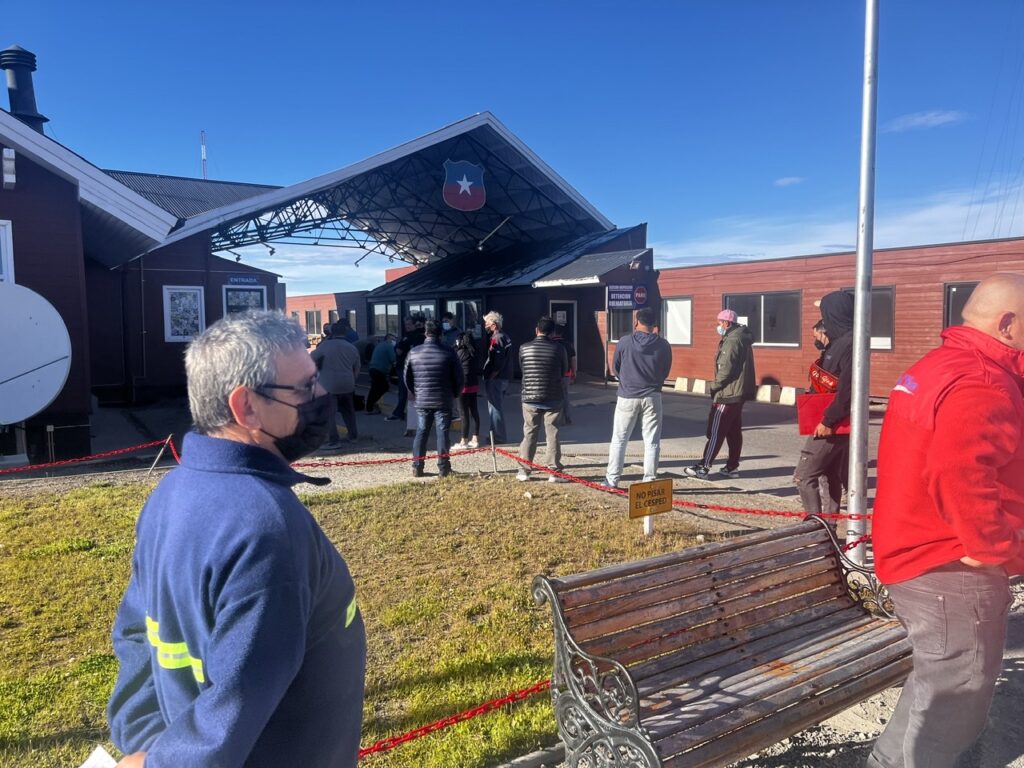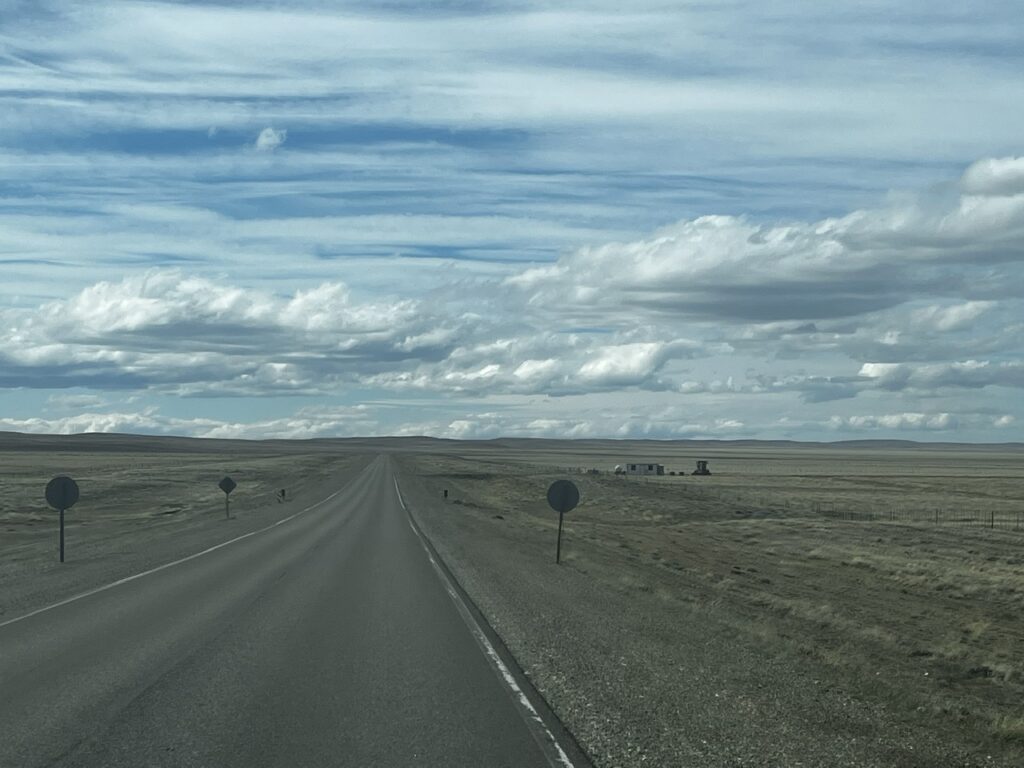 Things looked very similar to Chile but with one big difference – travelling in Argentina was a fraction of the cost of travelling in Chile. People had told us that everything was much less – the first gasoline fill up and first supermarket visit certainly bore that out. Time to indulge a bit ( everyone does here ! ) so decided to enjoy a few nights in a nice hotel over Christmas – a welcome change from the confines of a pop up camper !


El Calafate offered more than just nice hotels ( though there were plenty of those ) – a vibrant cafe culture, countless bars, restaurants and pastry shops were all reason to stay a little longer ( and we did ), but the crown jewel among all its sights, and probably it raison d'etre, was the world famous Moreno Glacier.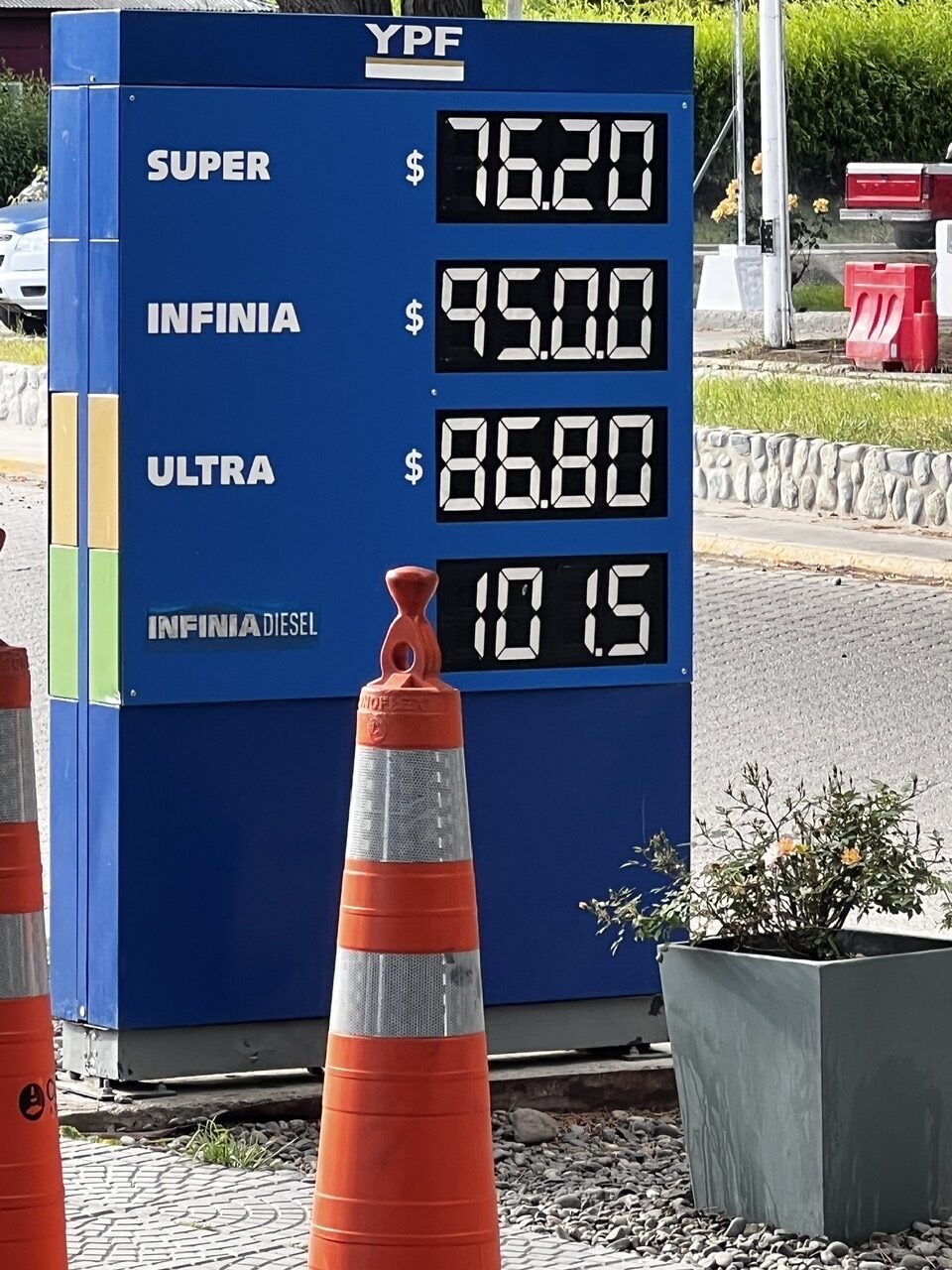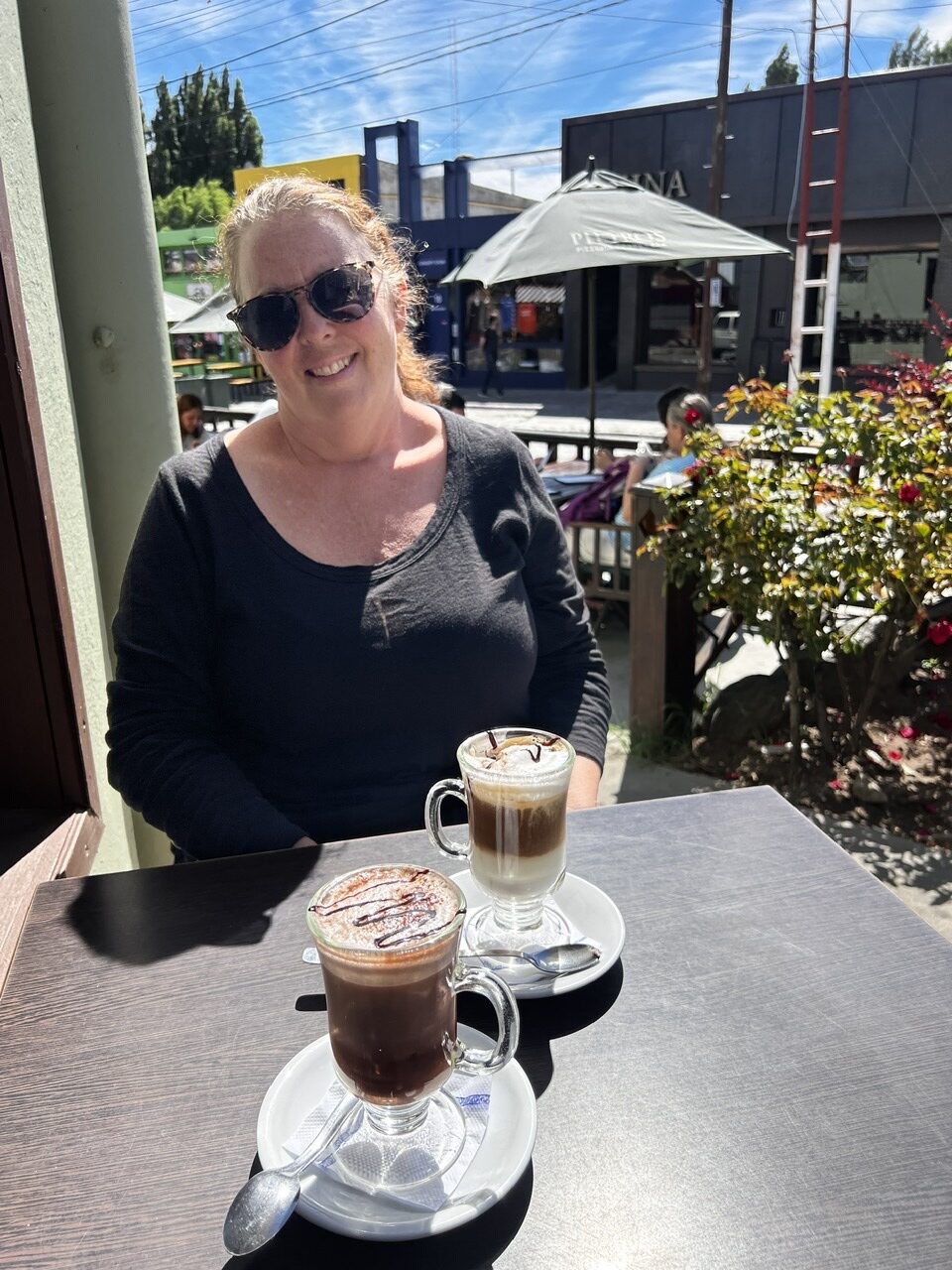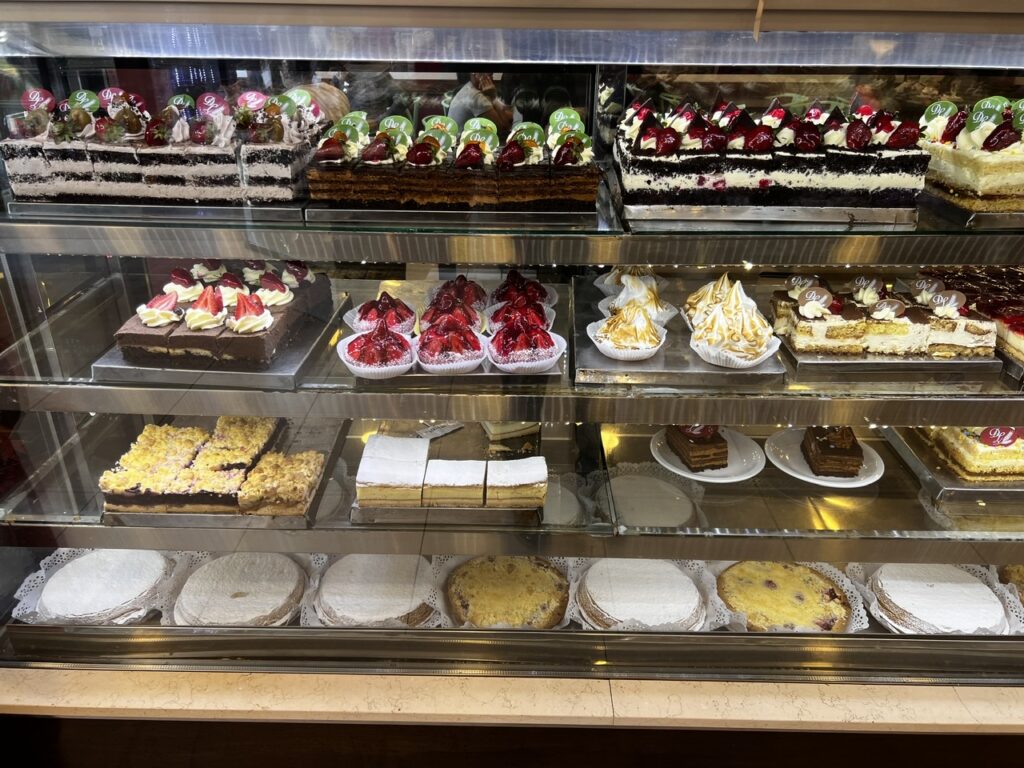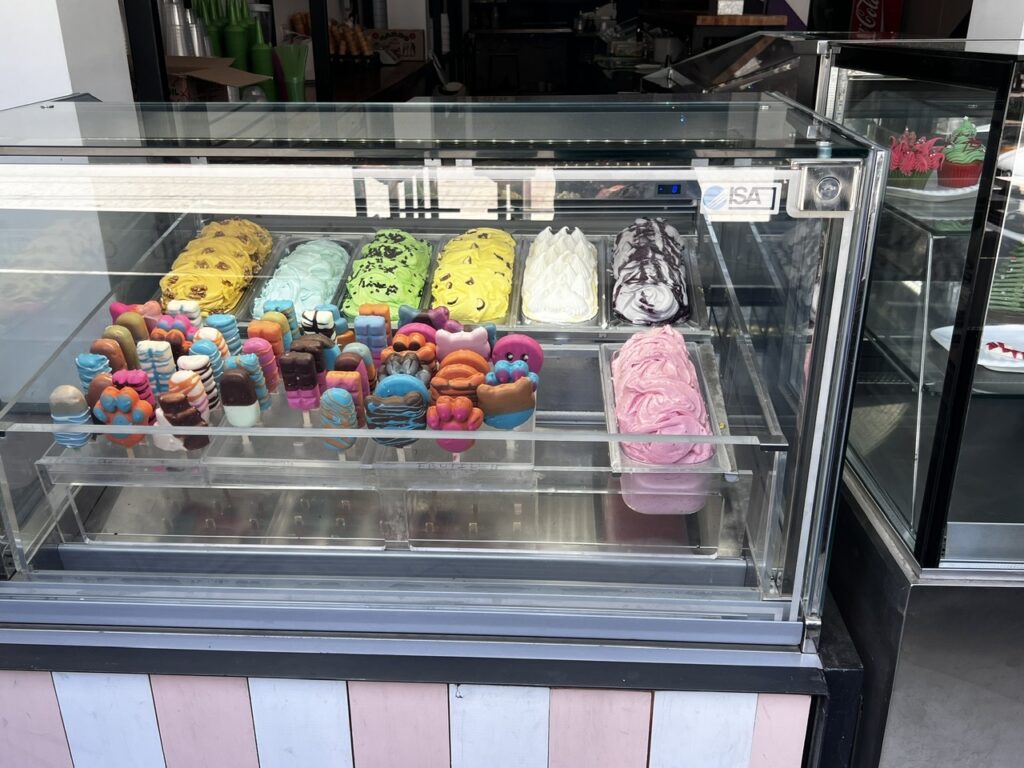 There is no shortage of glaciers to see in South America but the Moreno glacier has a couple of facets that distinguish it from the rest – it's huge, it ends as a sheer wall of ice (giving it a more dramatic look) and most significantly, it is one of very few glaciers in the world that is actually advancing ( most are shrinking/receding ). Google "most impressive glaciers" and you'll see that many sites rank it number 1 in the world. We have not seen enough to confirm that but it's definitely top of our list, so no arguments here.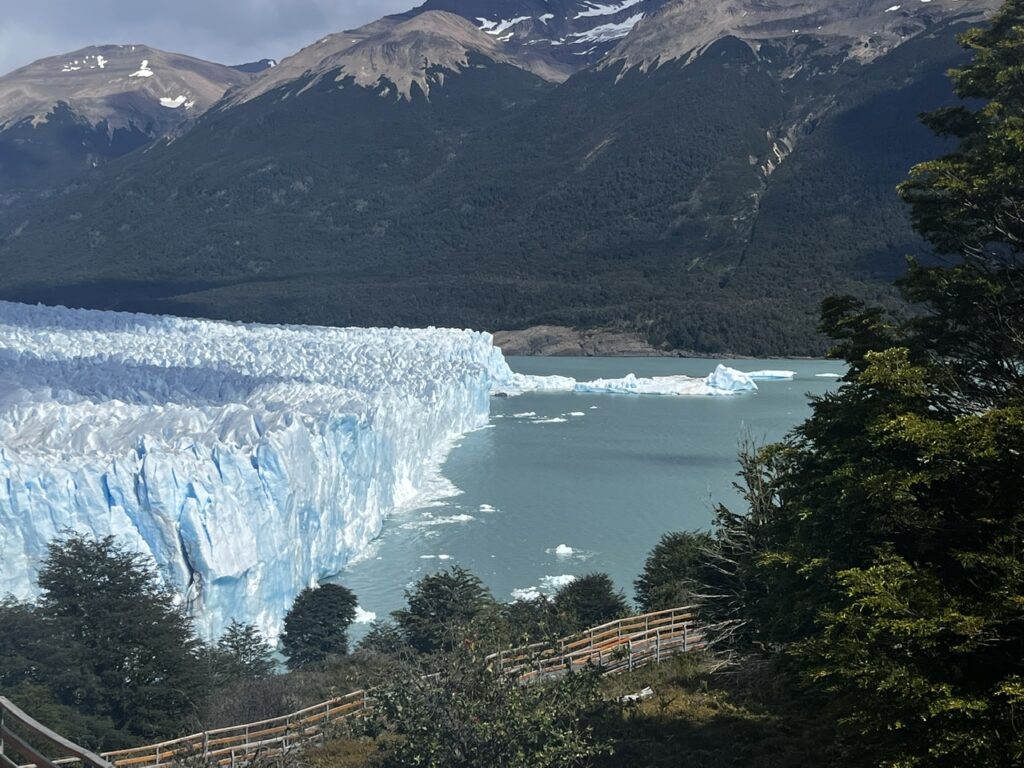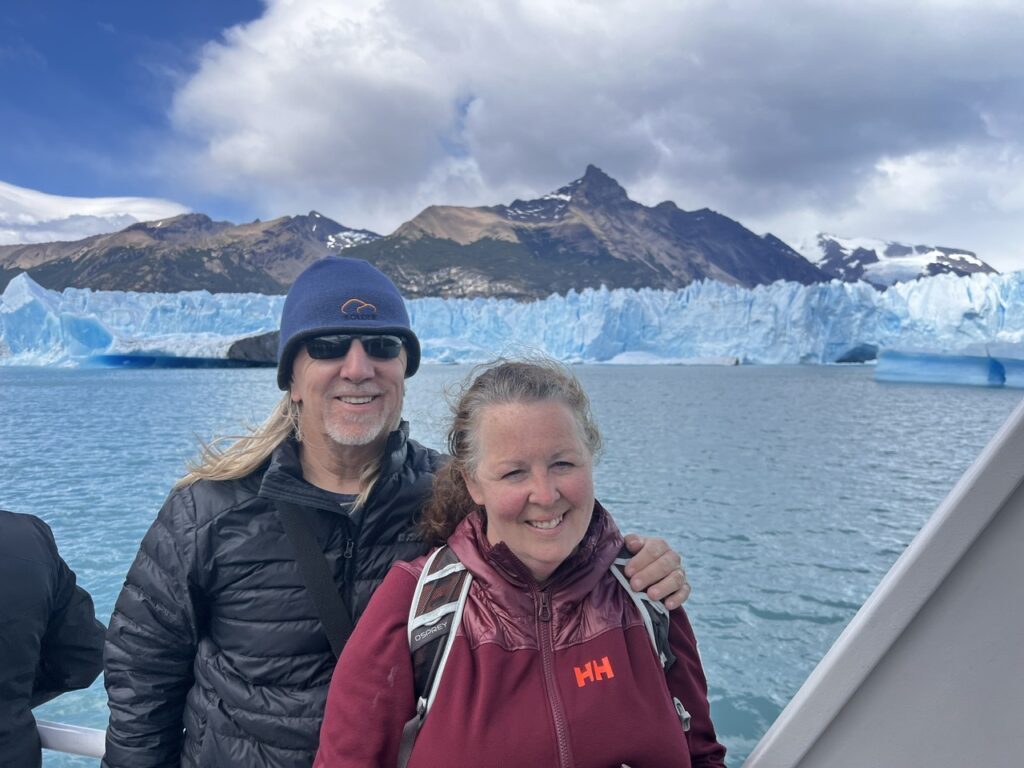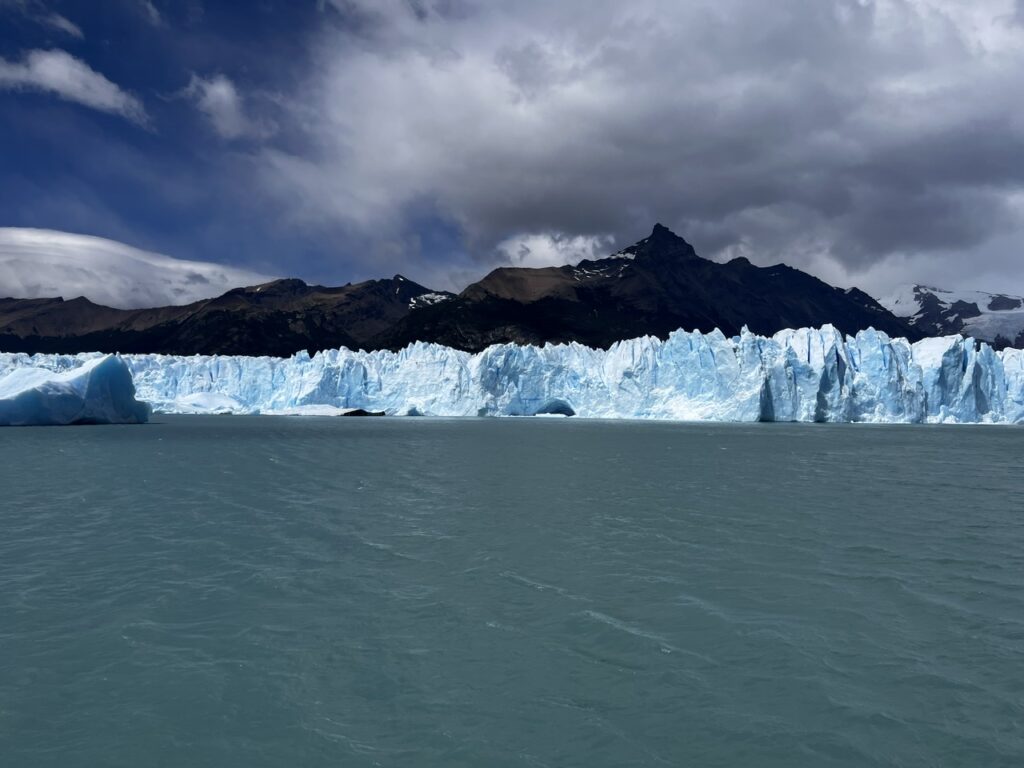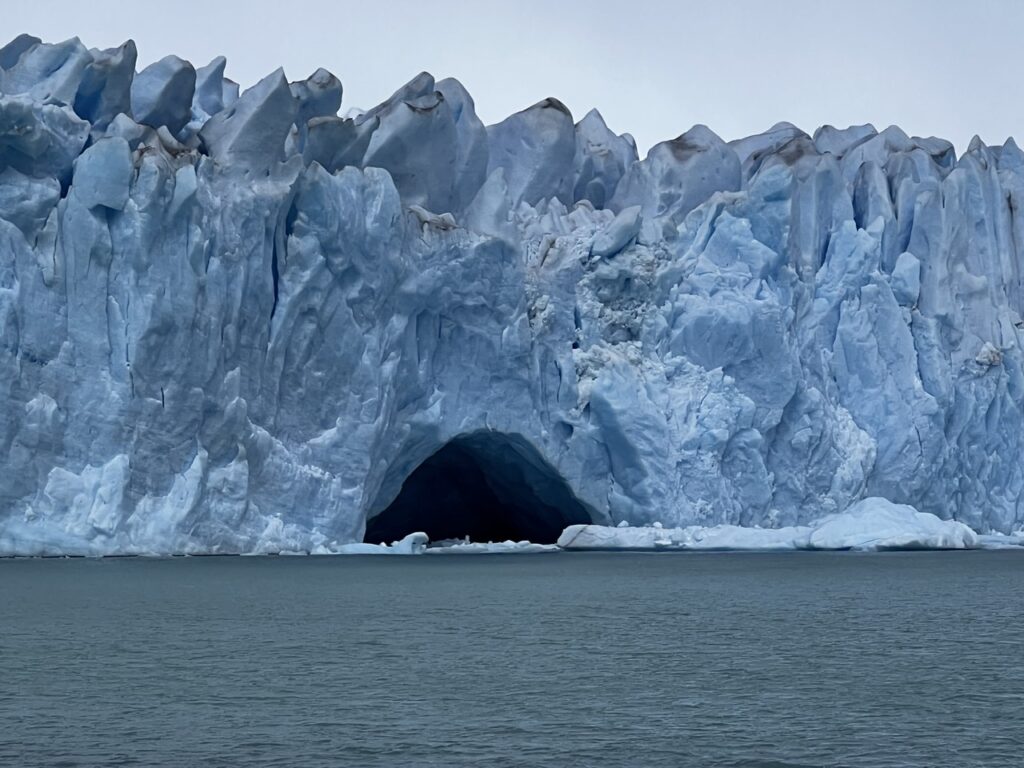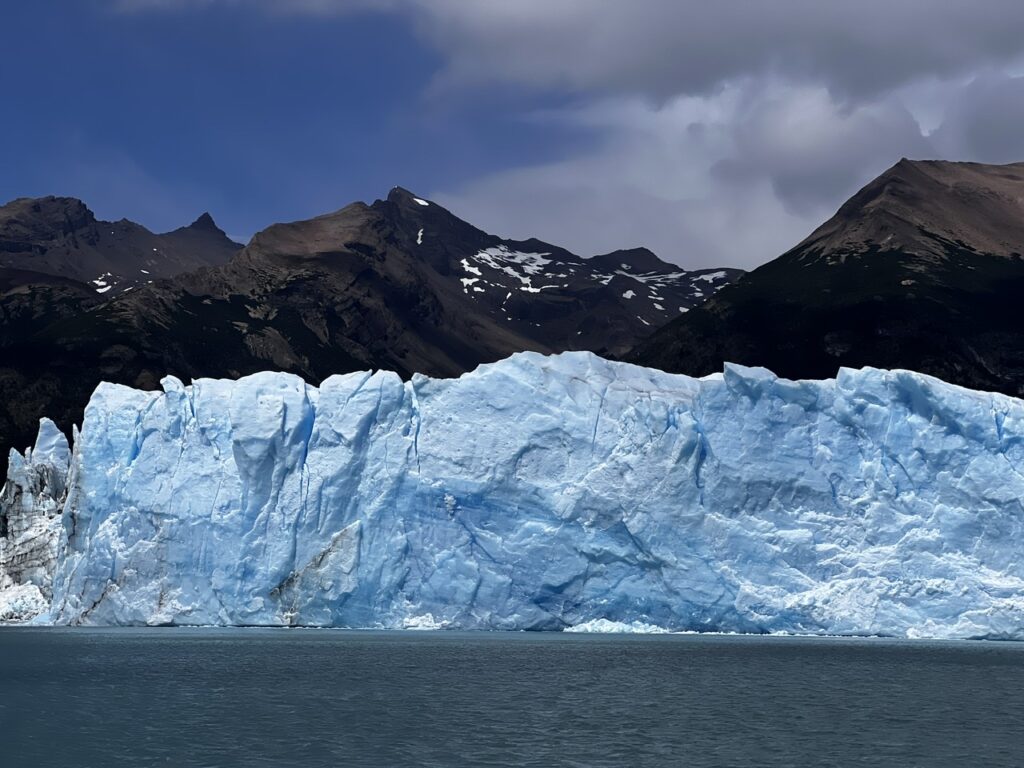 Hard to top the Moreno glacier so for the next few days we simply enjoyed the many pleasures of El Calafate. Reconnected with our Belgian friends ( first met in Pucon, Chile and who had arrived in Argentina just ahead of us ) and enjoyed spending time with a group of Brazilians camped beside us who were also making their way south to the bottom of South America. Lots of tip sharing both ways, always one of the delights of bumping into other travellers along the way.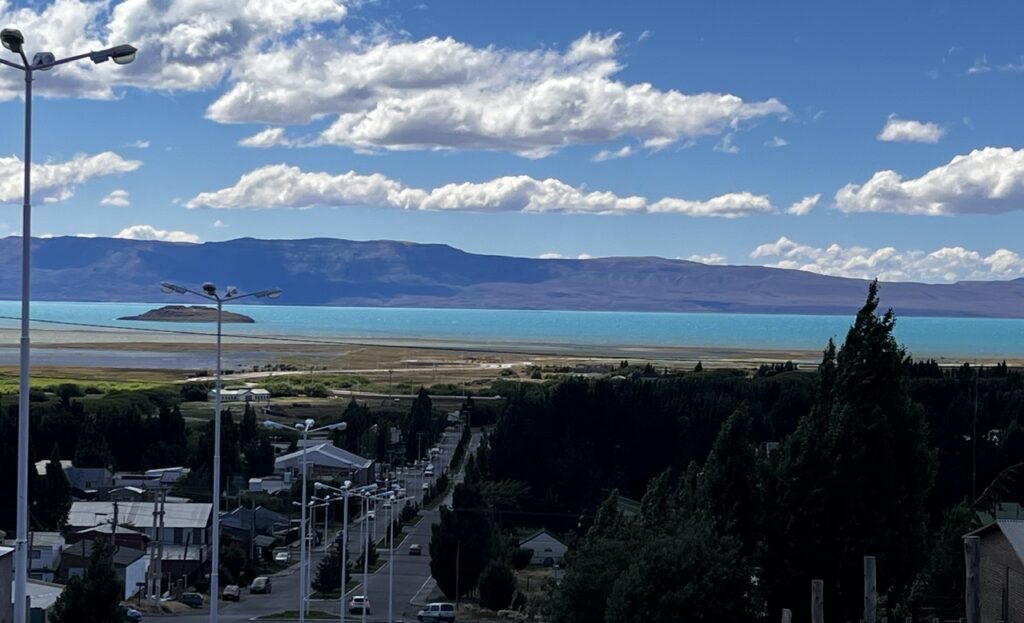 North of El Calafate, when travelling Argentina's famous Route 40 ( our plan ) there really isn't a major centre until Bariloche, over 1,400 kms away so we needed to address a nagging issue we had with the vehicle air bags. Essentially, a clamp that held the drivers side airbag in place had worked its way loose but could not be tightened. It rattled loudly on rough roads ( so, quite often ! ) and with more of that ahead we just decided to replace it. Fortunately an English speaking mechanic was found ( and they are rare ! ) – in a few hours "Nico" had the old clamp cut off and a shiny new one put on in its place- no more rattles !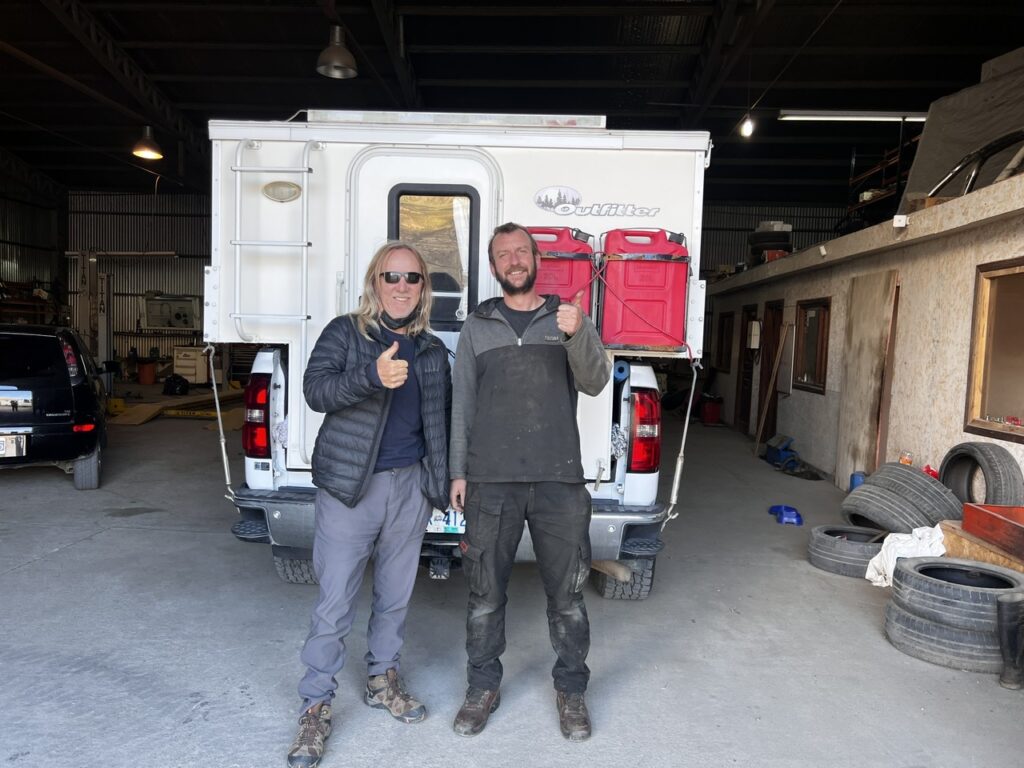 Amost two months back on the overland trail had made our rig disgustingly dirty – I mean, the real baked on stuff ! This would need a high pressure wash bay where we could take our time and just clean it top to bottom. Found just one such in town so the two of us spent two hours getting the shine back on ( which likely won't long on Route 40 north ) ! What is it that just seems to make a car/truck drive better when it's been washed thoroughly- not sure but it always seems to !