"Artsy and hippie-ish El Bolson", says Lonely Planet, "is about as close to Berkeley, California as you can get in Argentina". There is indeed an unmistakably organic or "granola" vibe to the place and it attracts alternate life-stylers not just from Argentina but from around the world. You get the feeling that if ever there was a South American "Woodstock" this would be the venue. We didn't stay long enough to do a deep dive into the place but did enjoy its local artists markets and laid back feel in the few days we spent there.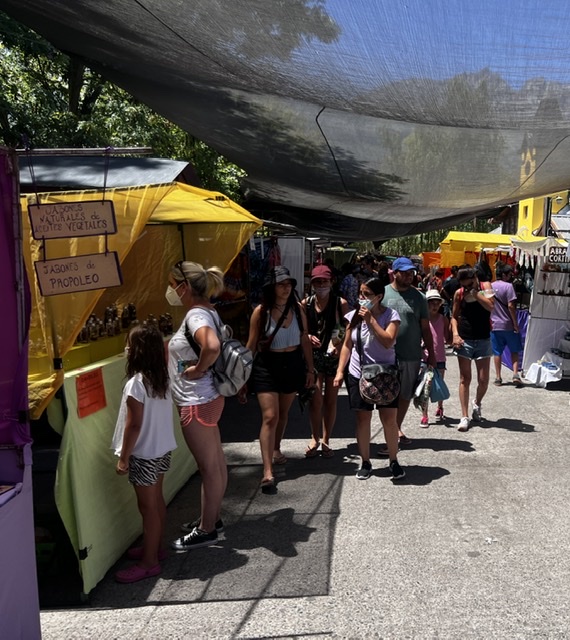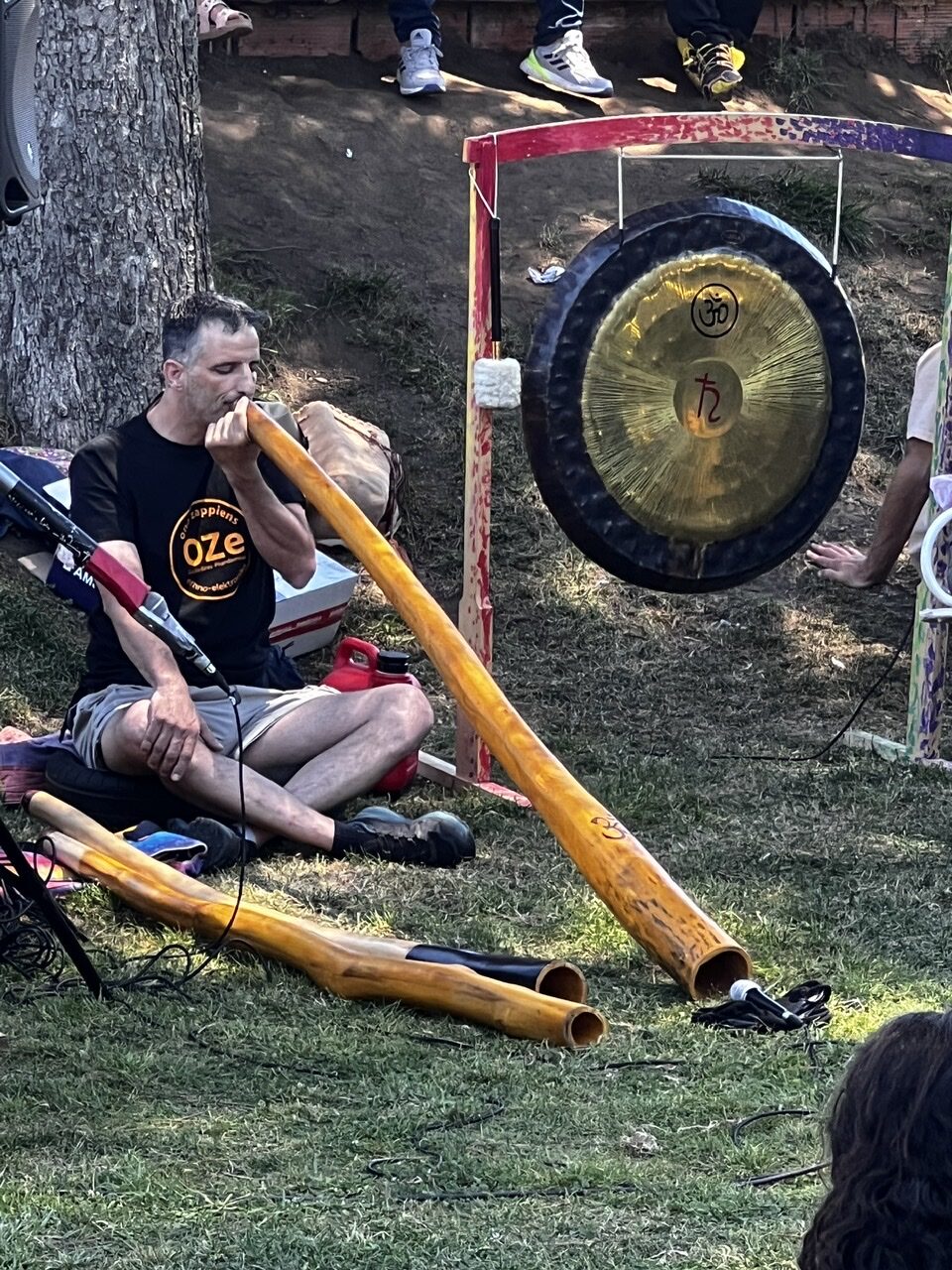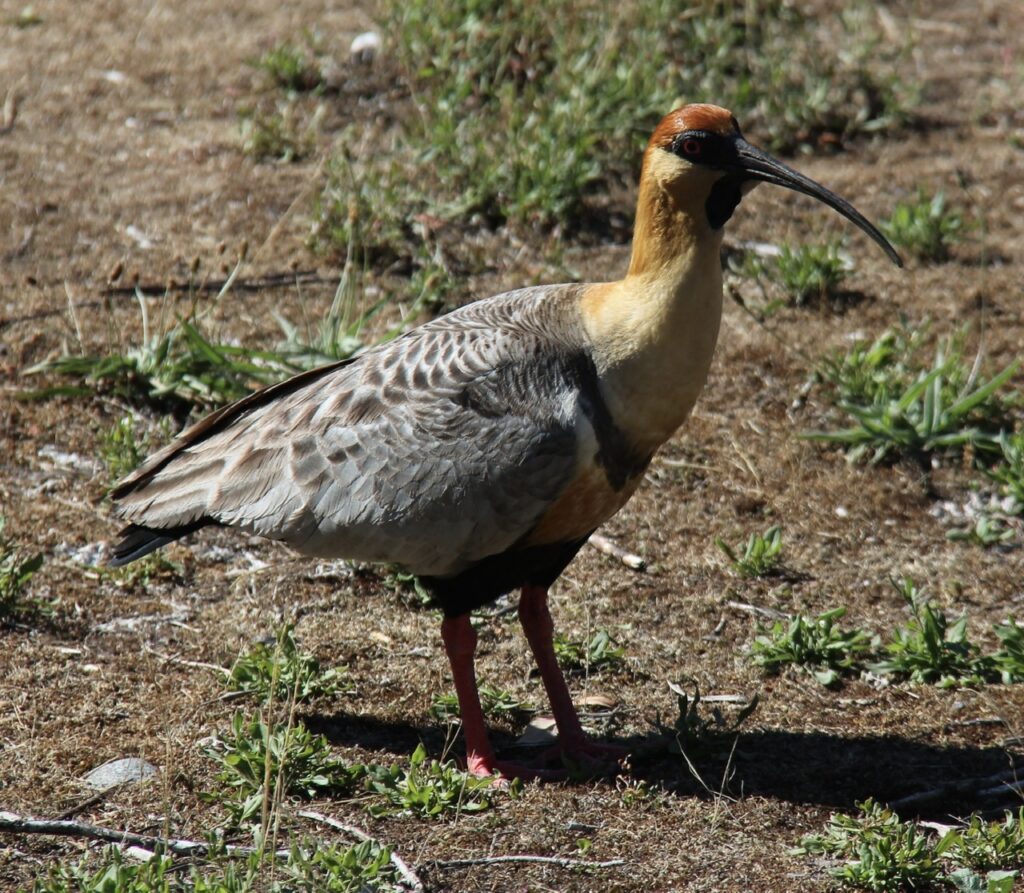 We'd also been looking forward to a pit stop just north of El Bolson at the home of an expat German couple who have a long history of overlanding themselves and now provide an invaluable service arranging South American vehicle insurance for people like ourselves with foreign vehicles. We had some documents to collect, wanted to meet them in person, and were glad to be able to spend a night chatting and camping on their farm. They live by a river in a beautiful secluded valley – first time we can recall in South American not being woken by barking dogs and roosters crowing that seems to be the norm around most South American campsites.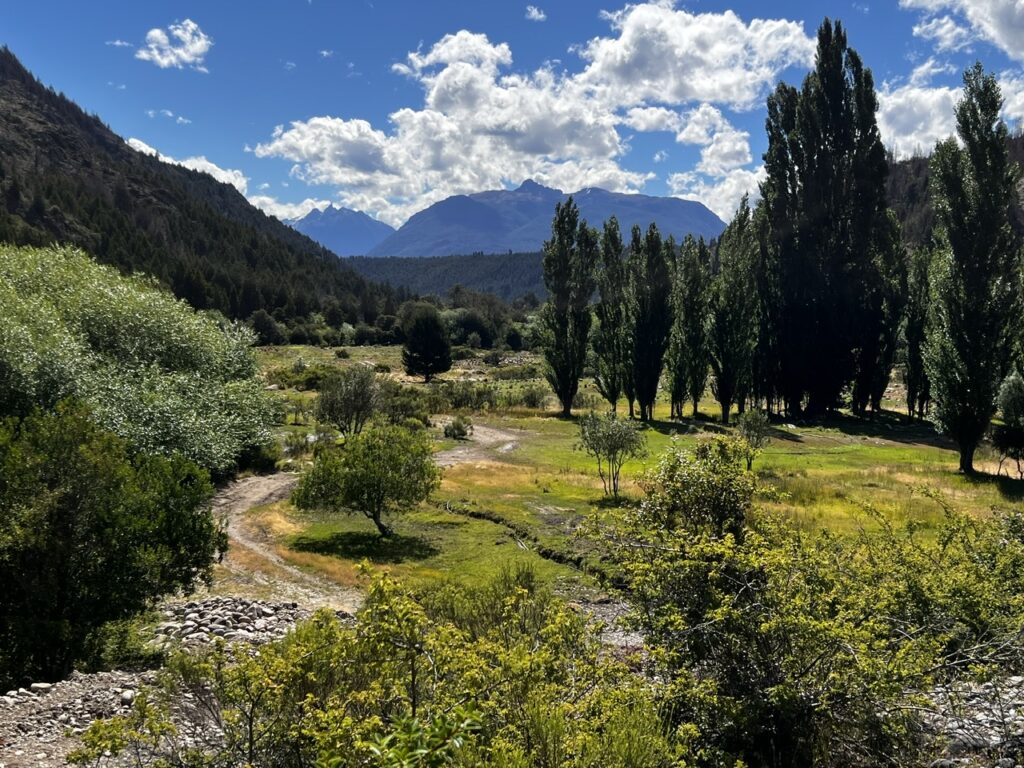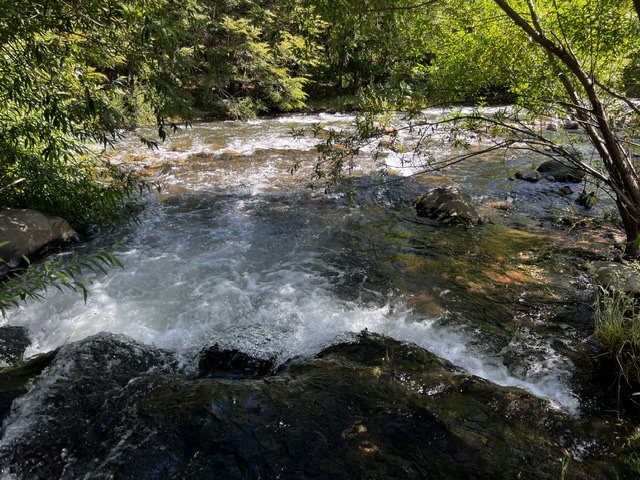 Just two hours north of El Bolson lies San Carlos de Bariloche ( "Bariloche" as it's more widely known ) – despite the proximity the two cities share almost nothing else in common ( well, they do both have ski hills nearby ). Bariloche is an upscale, architecturally heavily German/Swiss influenced resort city that draws wealthy Argentines ( and others ) to its picturesque setting on Lake Nahuel Huapi. Summer and winter the place is packed, the day we arrived being no exception. Very lucky to get a spot in one of the few campgrounds with space available and never have we seen so many people, cars, bikes, motorbikes and camping vehicles compressed into such a small space. May have to start making reservations ( ughh ! ).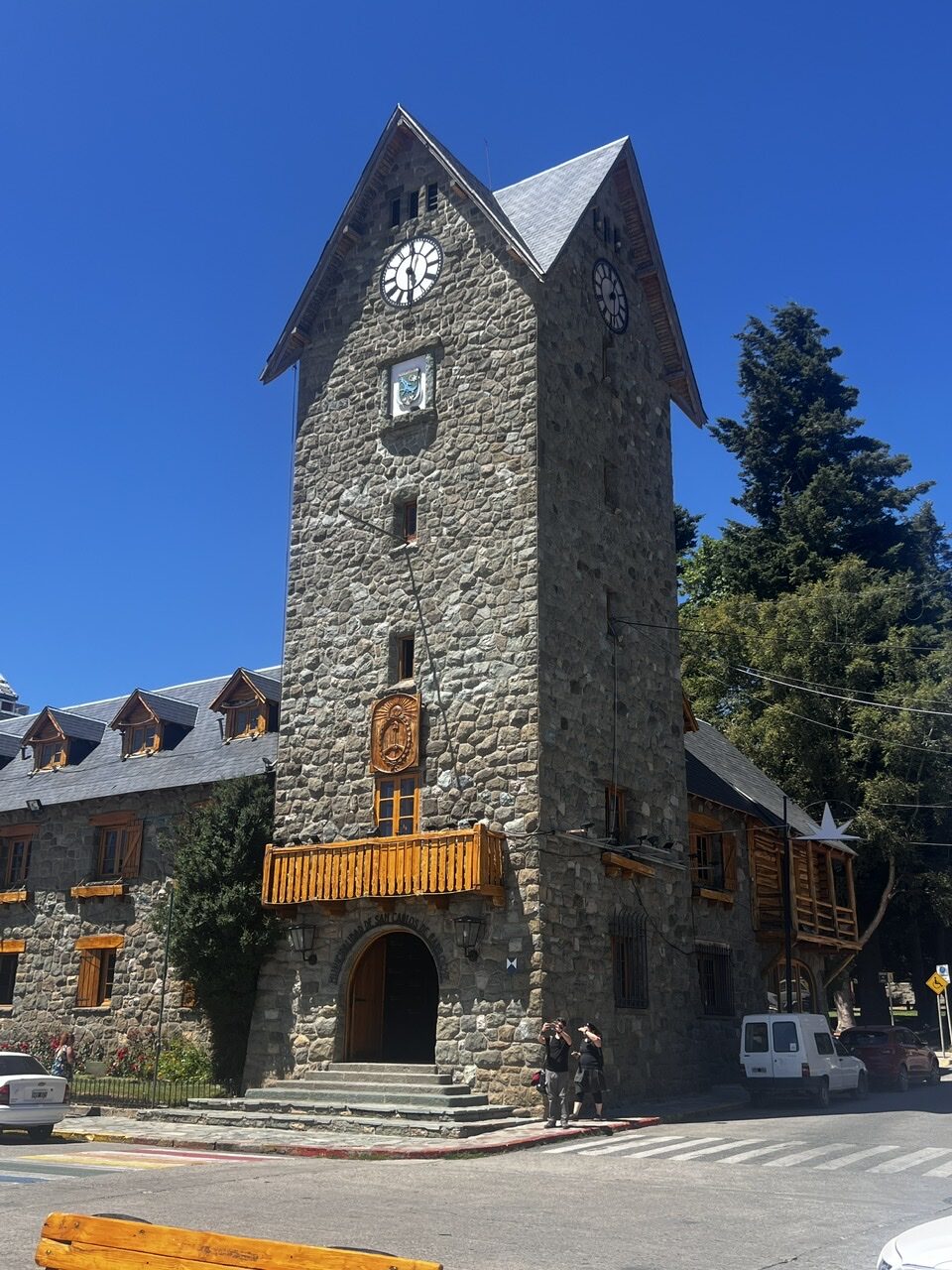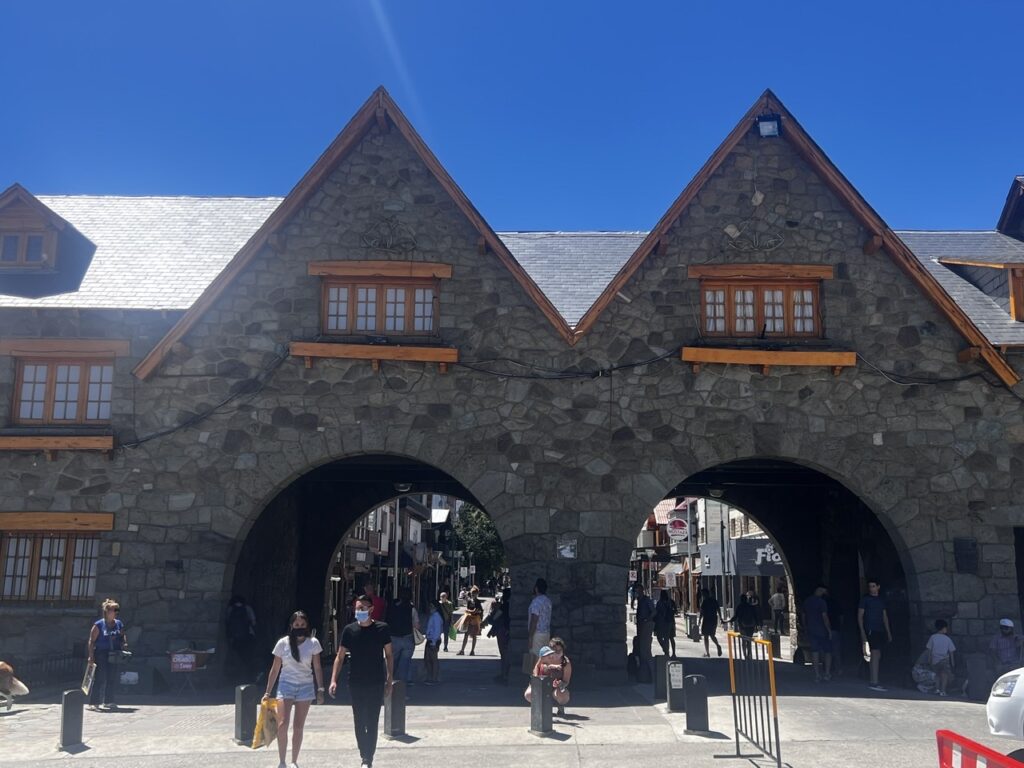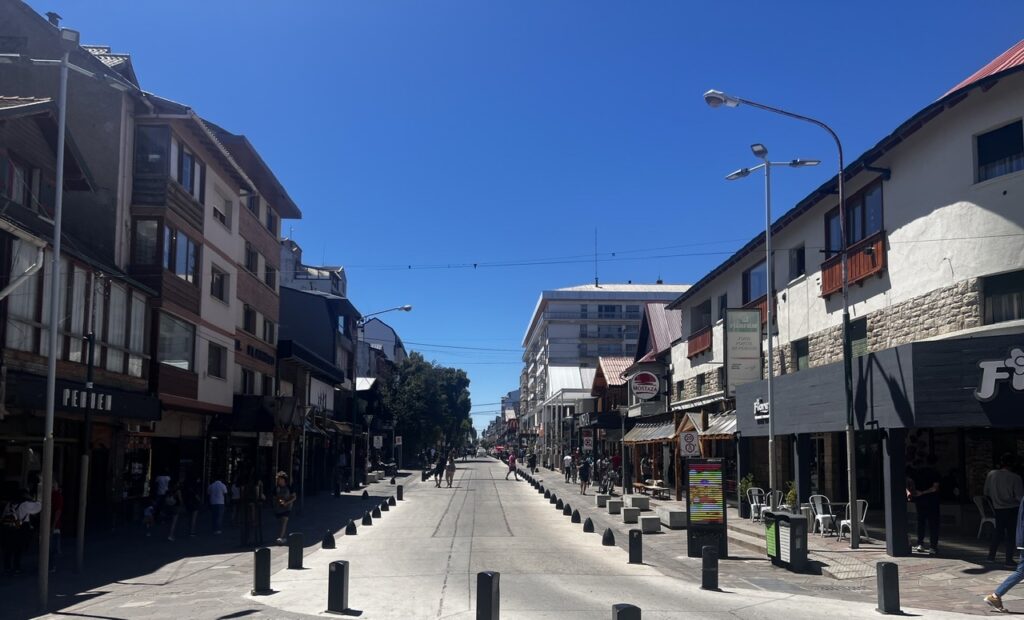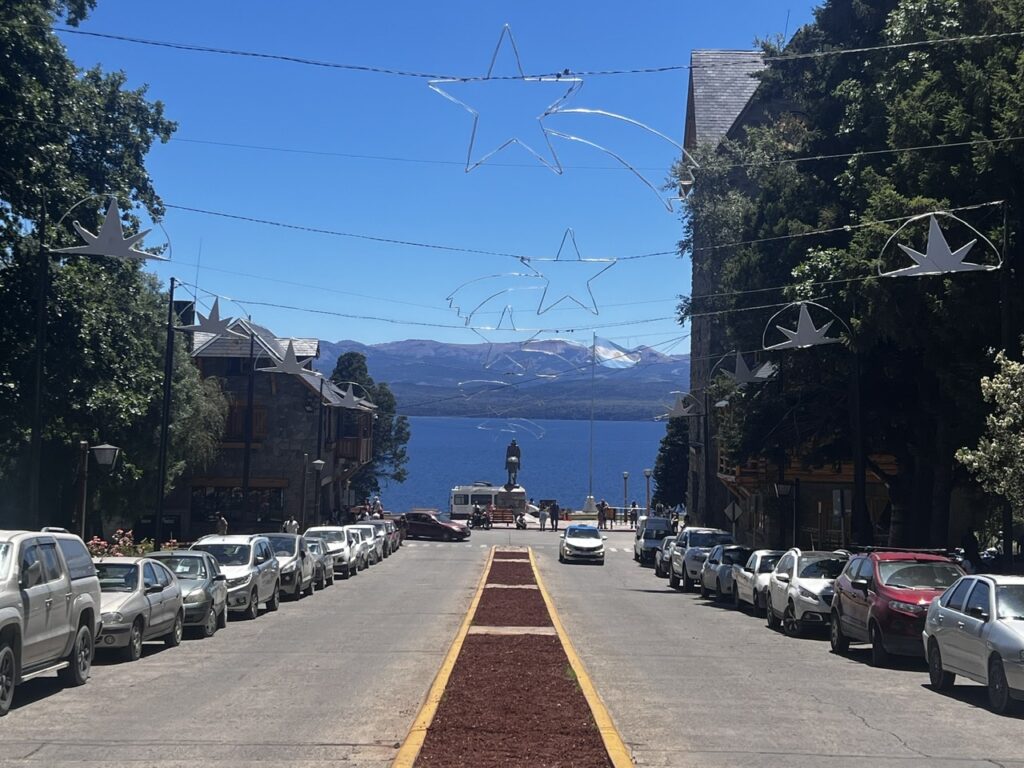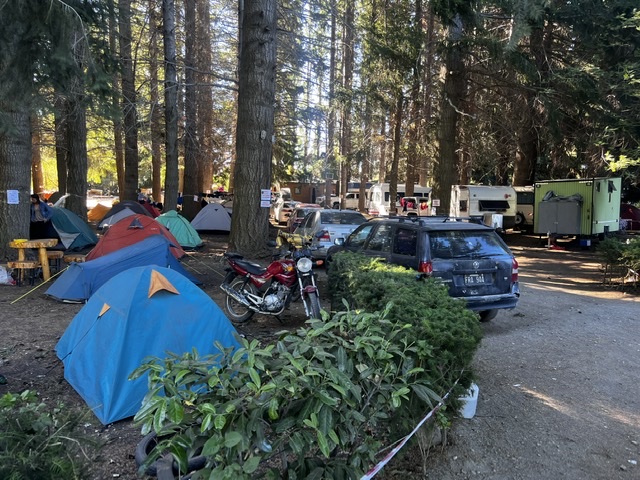 Had a few administrative and routine vehicle things to attend to while there but after dealing with that it was nice to simply enjoy wandering the city and exploring the surrounding lakes. The views were beautiful no matter where you looked.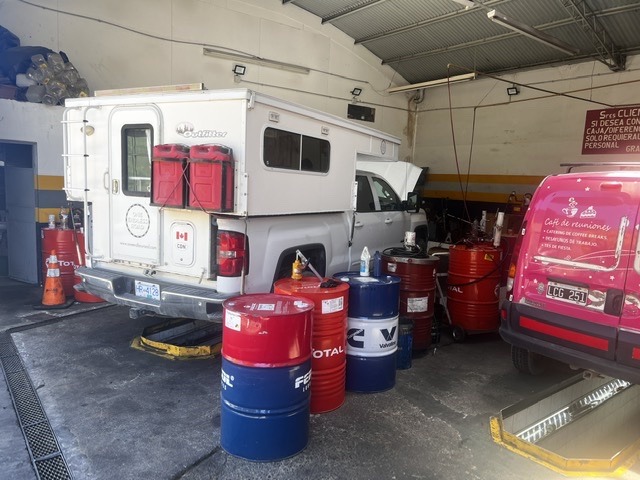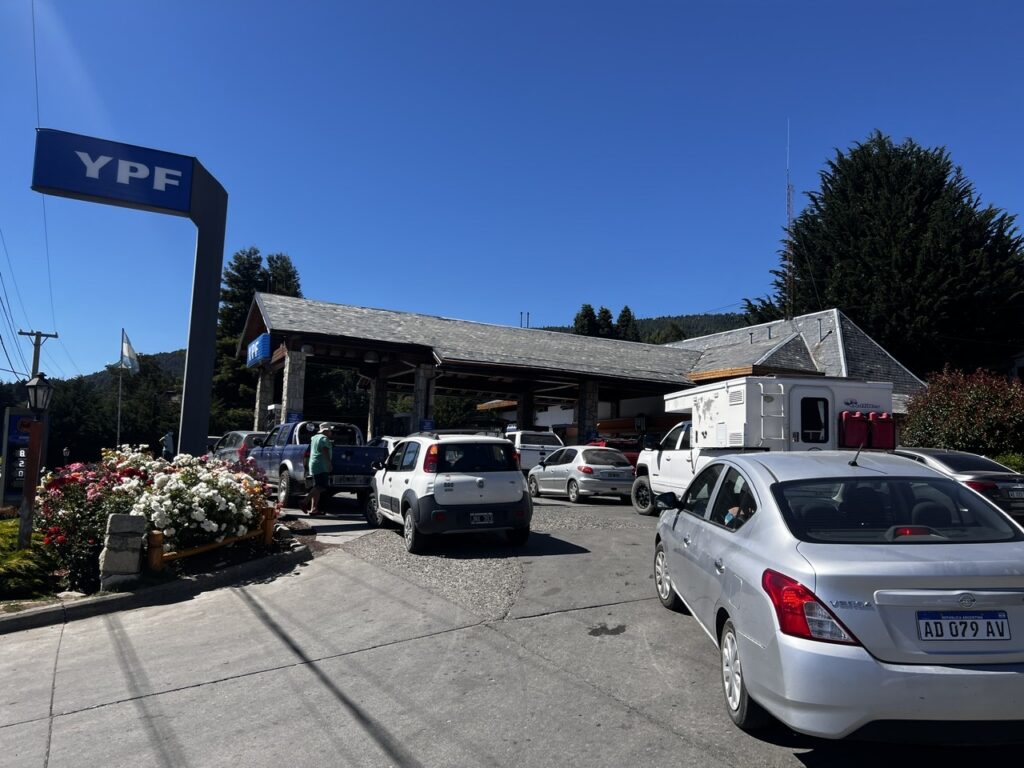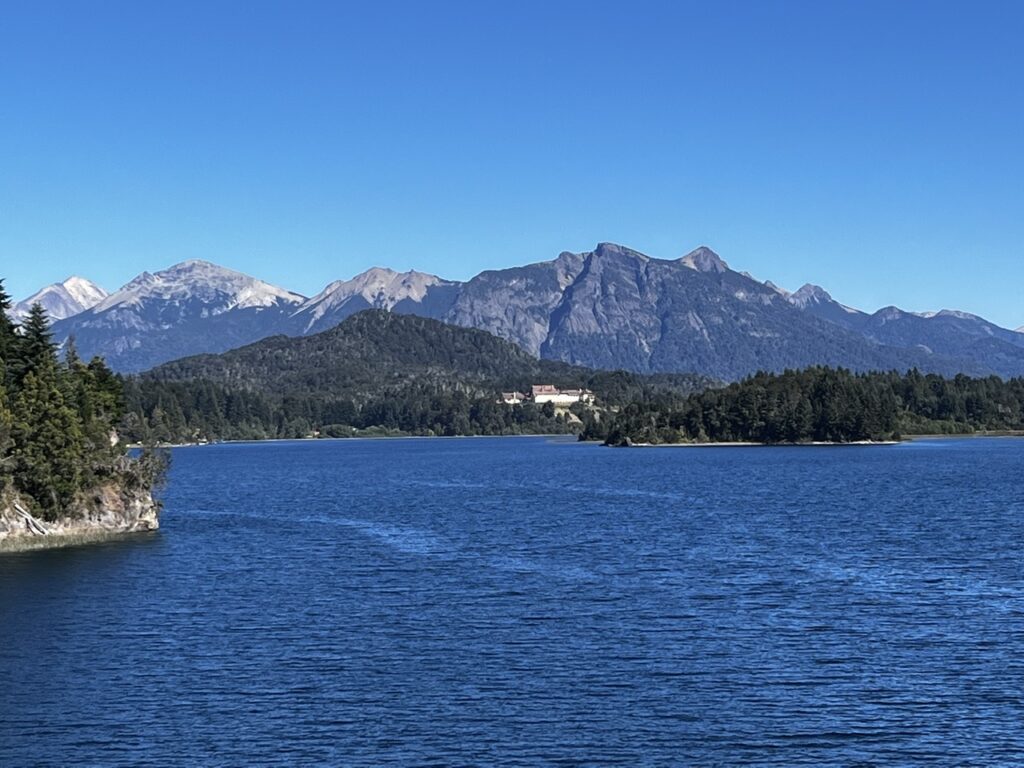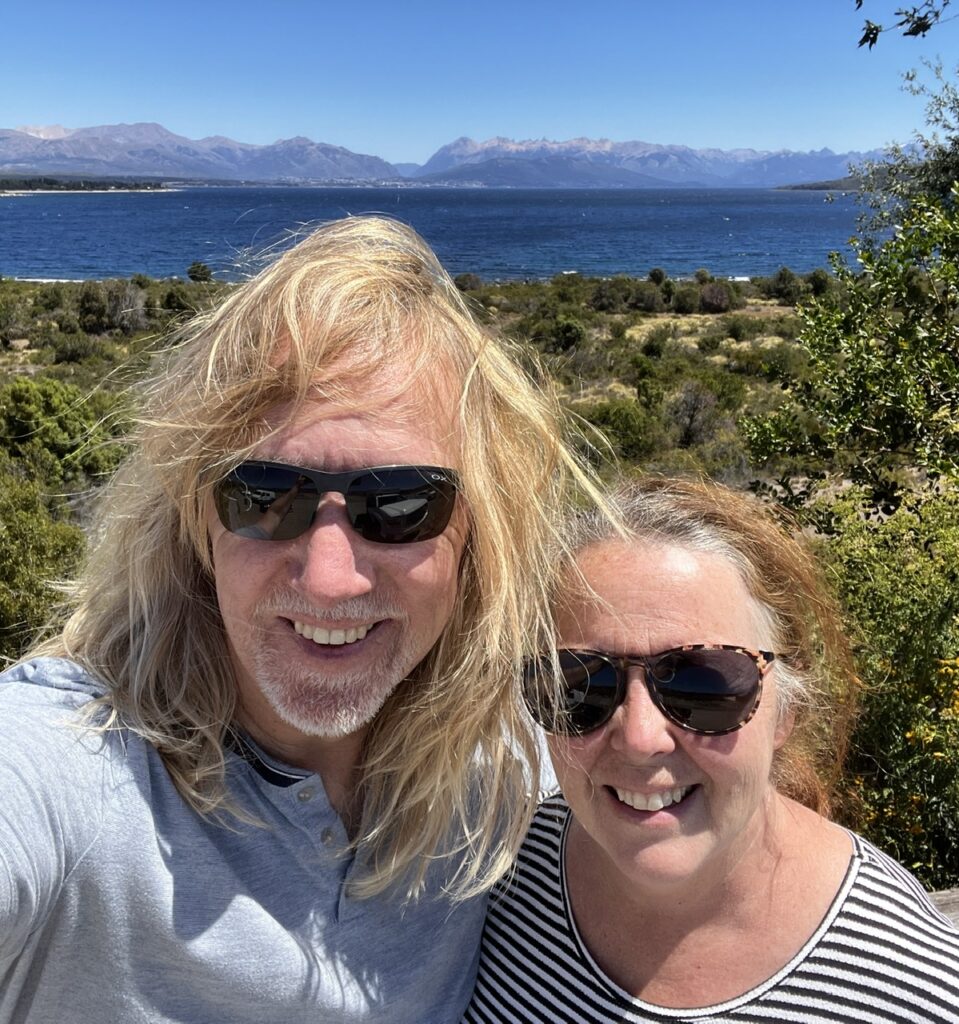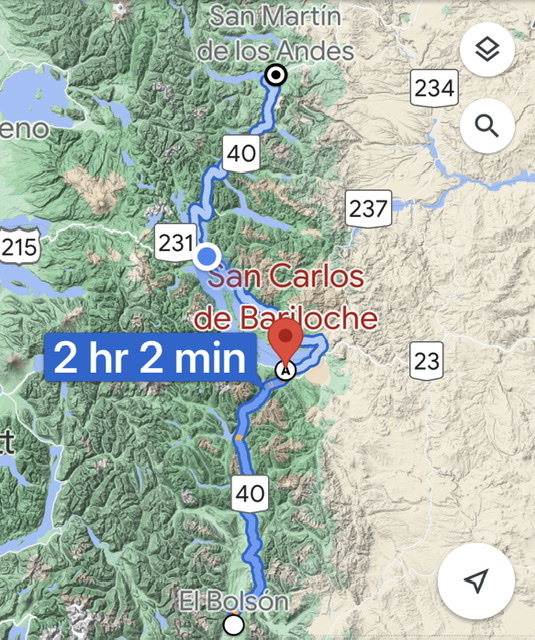 Given the history of German immigration to the area it's probably no surprise that at least one ( and likely more ) famous Nazi fugitive settled here after the war. Especially well known in Bariloche is the story of Erich Priebke, an SS officer, who lived freely in the city for almost 50 years until his identity and whereabouts were uncovered by an American ABC journalist in the 90's. He went on to live to 100, dying only in 2013. The first impromptu interaction between the journalist, Sam Donaldson, and Priebke was recorded and makes for astonishing viewing. It's short, but powerful- check it out here.

While Bariloche is the southern end of the 7 Lakes circuit, the lakes extend all the way up to San Martin de Los Andes further north on Route 40. On the way is beautiful Villa La Angostura where we stopped for a couple of nights. Much smaller and thus more walkable than Bariloche it is no less popular and the streets there were also filled with holidaying Argentines. This area must surely be one of the most popular destinations in the country. While camping there we met a couple of Brazilian families ( seems to be a lot of them in Argentina ) and had a great chance to chat with two young ( 18 year old ) Argentine lads who jumped at the chance to practice their ( already excellent ) English – they gave us an interesting perspective on the country, it's opportunities, it's struggles and it's political and economic challenges. These were two very worldly and well educated young guys and it was educational for us just to make their acquaintance.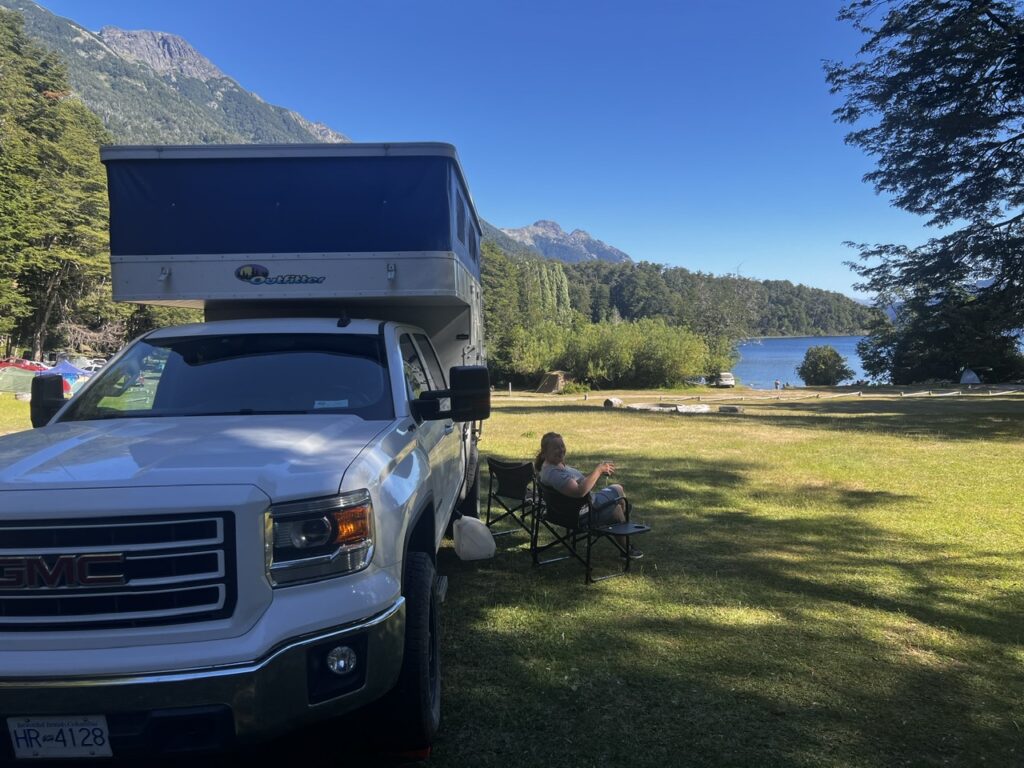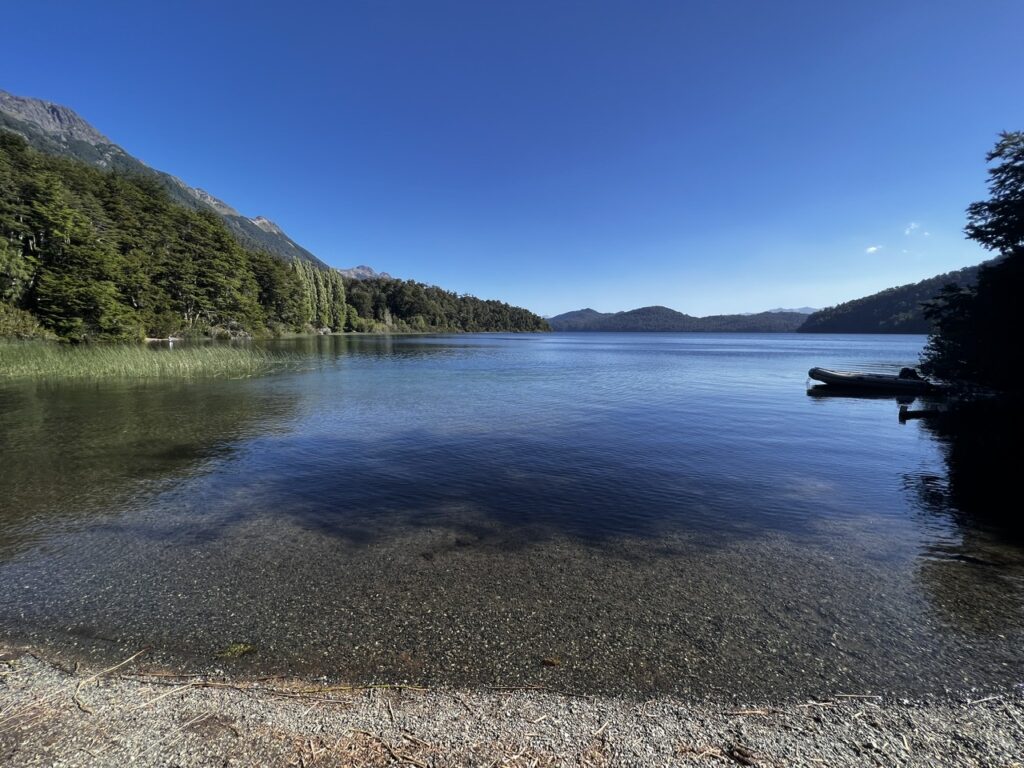 Sometimes travel is about the places you go and sometimes it's the interesting folks you meet. This past week we were fortunate to have a generous amount of both !