A quick perusal of Google maps as we drove away from Brunswick, Georgia indicated a couple of possible routes across the United States to our home in British Columbia, Canada. While our goal was not necessarily the shortest and hence fastest route home, nor ( at this point ) did we wish to make a lot of lengthy detours. With home now tantalizingly close ( just one international border away), our hearts and minds began to focus on just getting there and then beyond that to the myriad things we have to do in the coming months.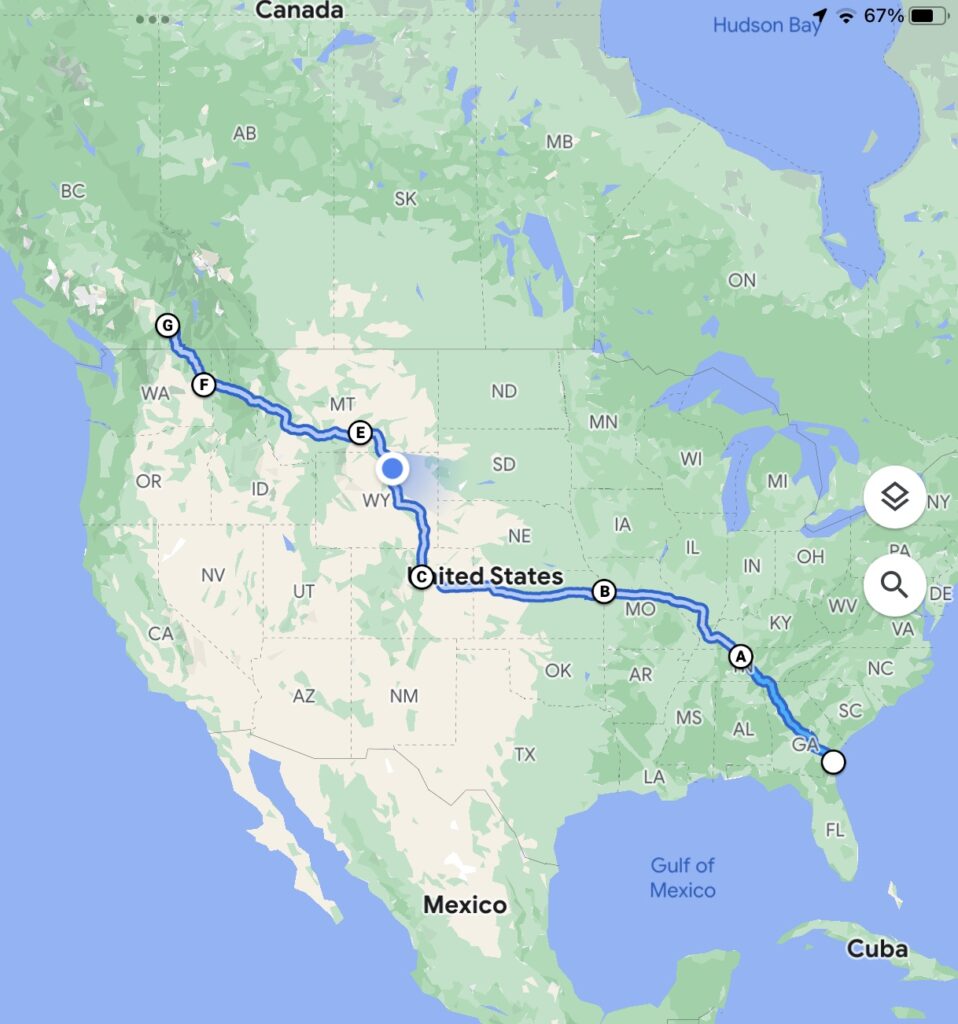 Three potential stops on the 4,000km ( 2,400 mile ) journey were quickly agreed upon: a visit to Nashville to see the Grand Ole Opry and Country Music Hall of Fame; a slight detour to Denver to visit the good folks at Outfitter Mfg ( the company that made our camper ) and a re-visit to both Grand Teton and Yellowstone National Parks. Fortunately these all fell (broadly speaking anyway) in a more or less straight line northwest towards British Columbia.

The drive through Georgia was scenic, especially since we had detoured through a slightly more rural area. So many quaint churches and picture perfect Georgian homes ! Beyond that it was uneventful apart from traffic on the interstate highway that we found much heavier than we had ever noticed before – particularly the number of semi trailers; we often noticed there were more semi trailers on the road that they were cars. Pretty much all the way through Georgia and on through Tennessee it was more congested than we had expected – we also noticed that it very quickly became much colder than it was back in Florida. That, despite the fact we had not yet gone very far north.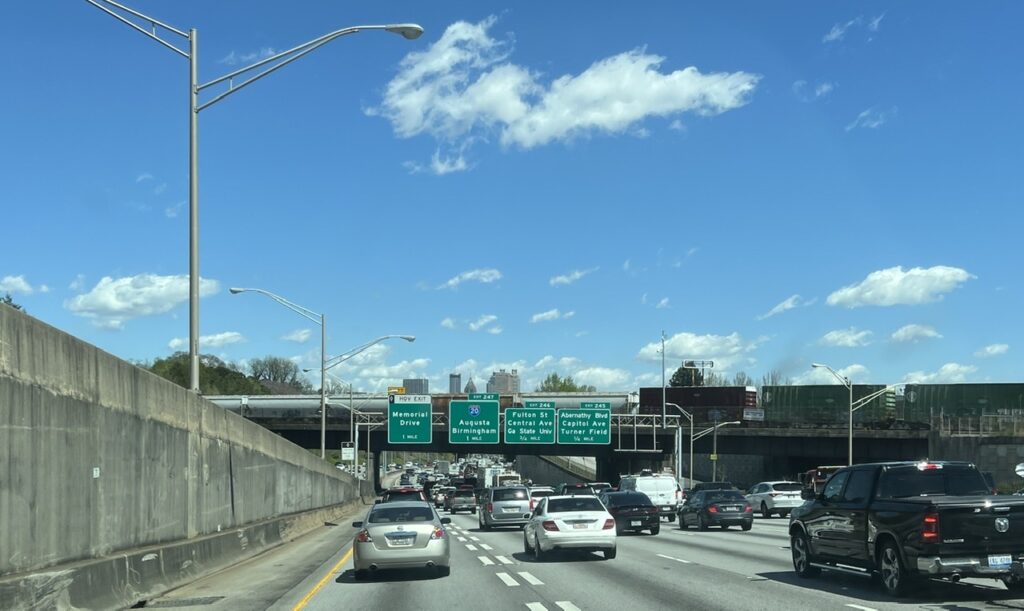 Our first night back on the road was spent at the small town of Cochran, Georgia where we survived one of the wildest storms we can remember. Power out across the town and the rain and wind were just wild.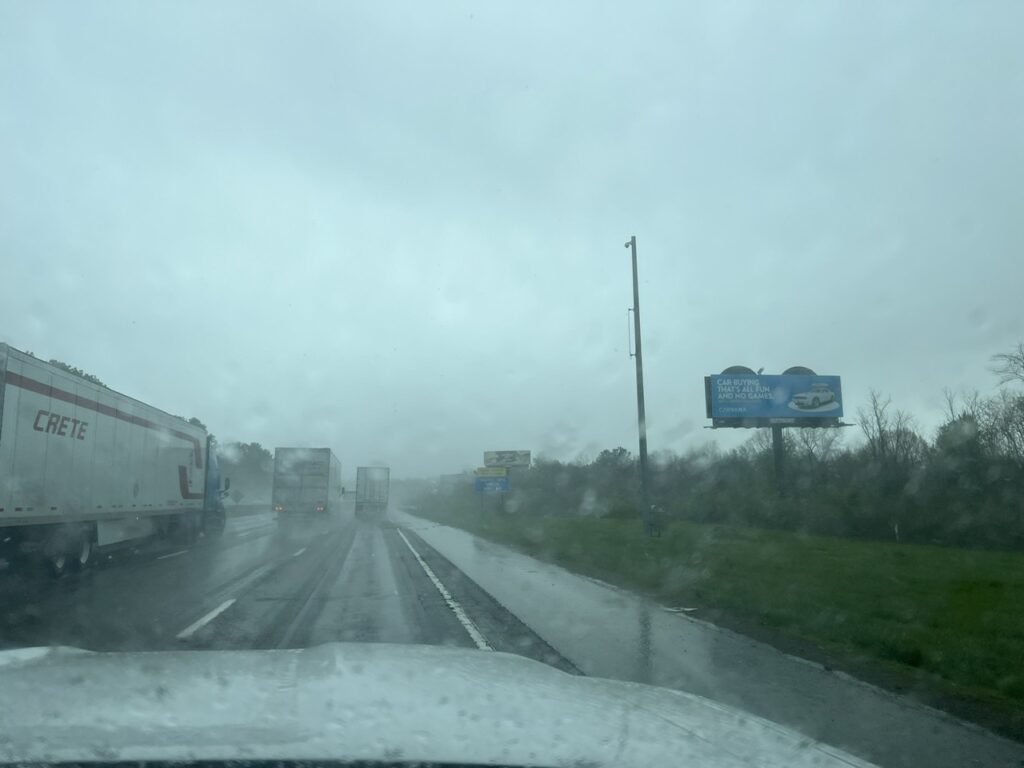 The cold and overcast weather was unfortunately an omen for what was to come and as we closed in on Nashville visibility was almost zero. Cold and miserably wet was not what we had expected this time of year while we were still this far south . Fortunately the rain and wind cleared for our day in Nashville but we were to be confounded yet again with another surprise – unexpectedly huge crowds. Early April is certainly not high season down here yet the downtown was very busy and any hopes we had of simply walking in and buying a ticket to the Country Music Hall of Fame and Grand Ole Opry were quickly dashed; the former had an extremely long lineup and the latter was no longer taking reservations for tours that day. As travellers we like to just turn up and not make plans too far in advance and normally (unless one is in high season), that works well for us. But, sometimes you get caught out and this was one such time. Not being country music diehards, we contented ourselves with some exploring of the city, a few of its other landmarks and a nice lunch in a downtown bar listening to what must have been one of hundreds of aspiring young wannabe's strumming the guitar in hopes of finding that elusive breakthrough hit. Seems there's one ( or more ) in every bar in Nashville.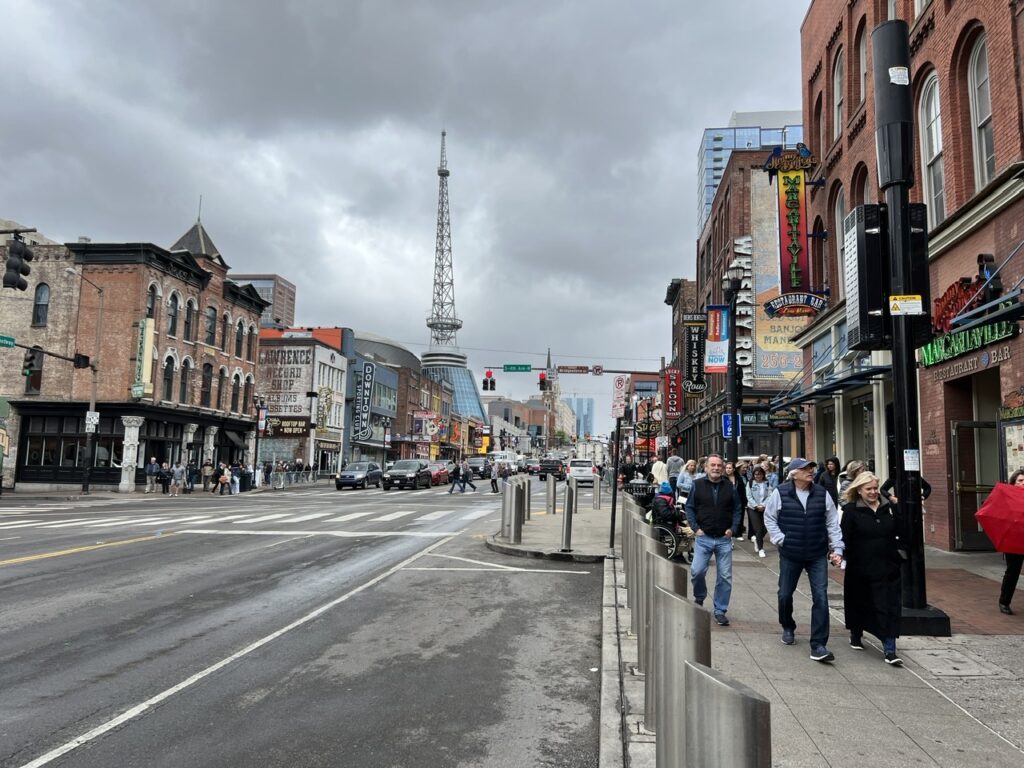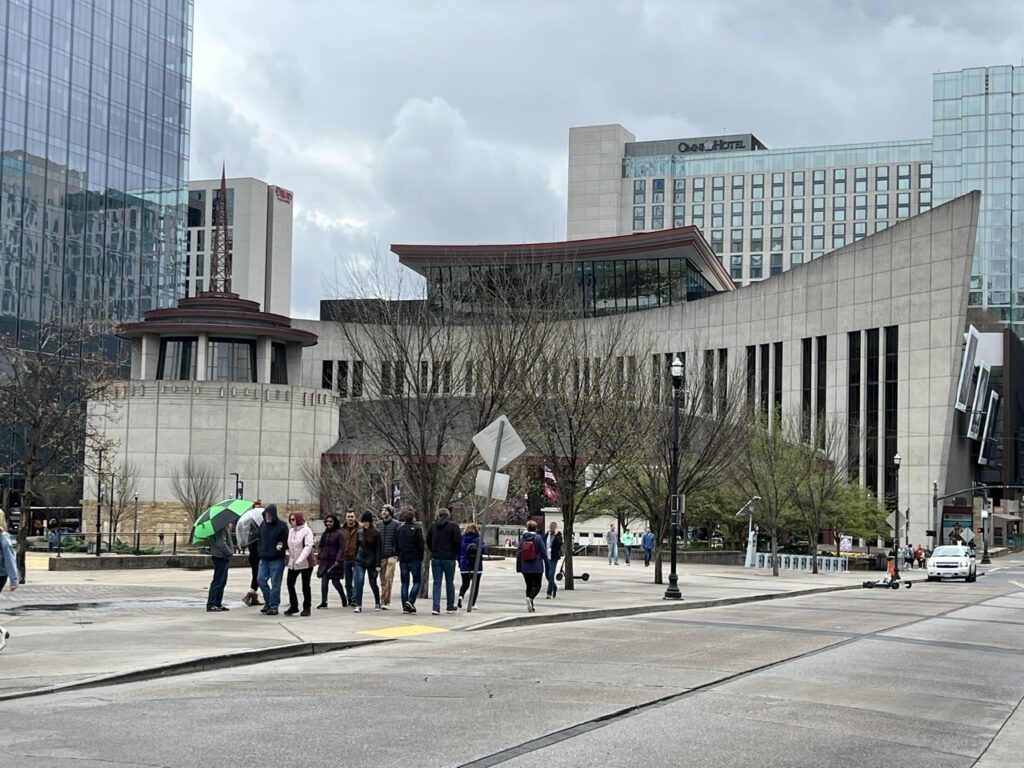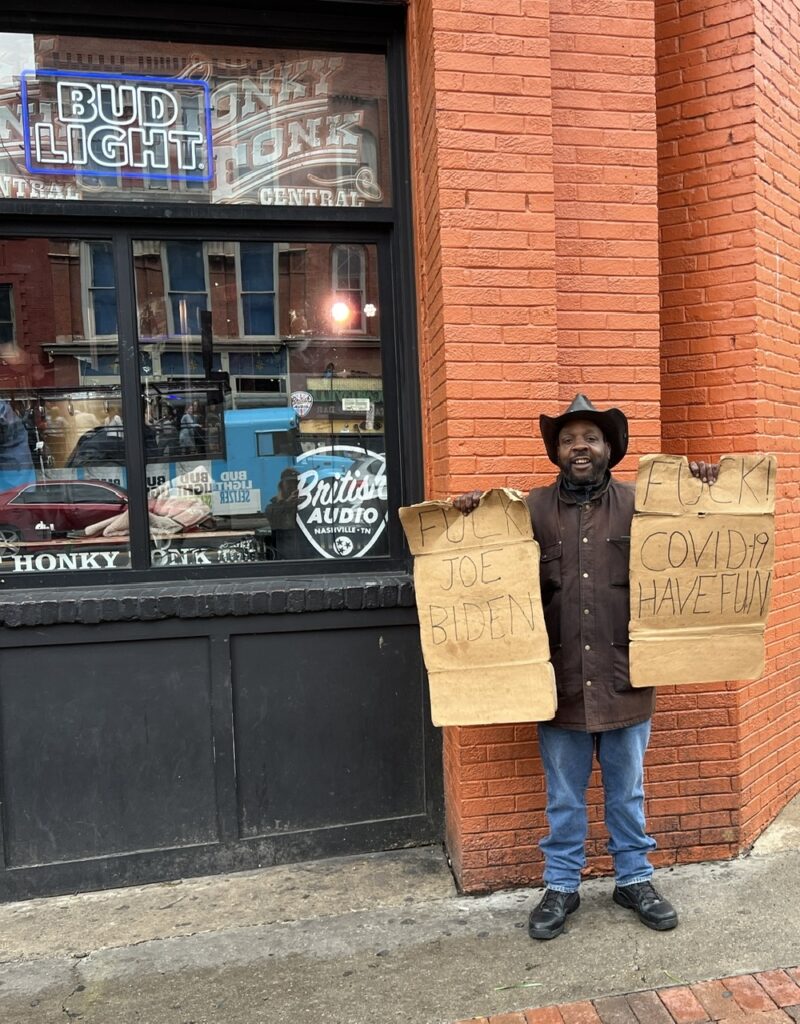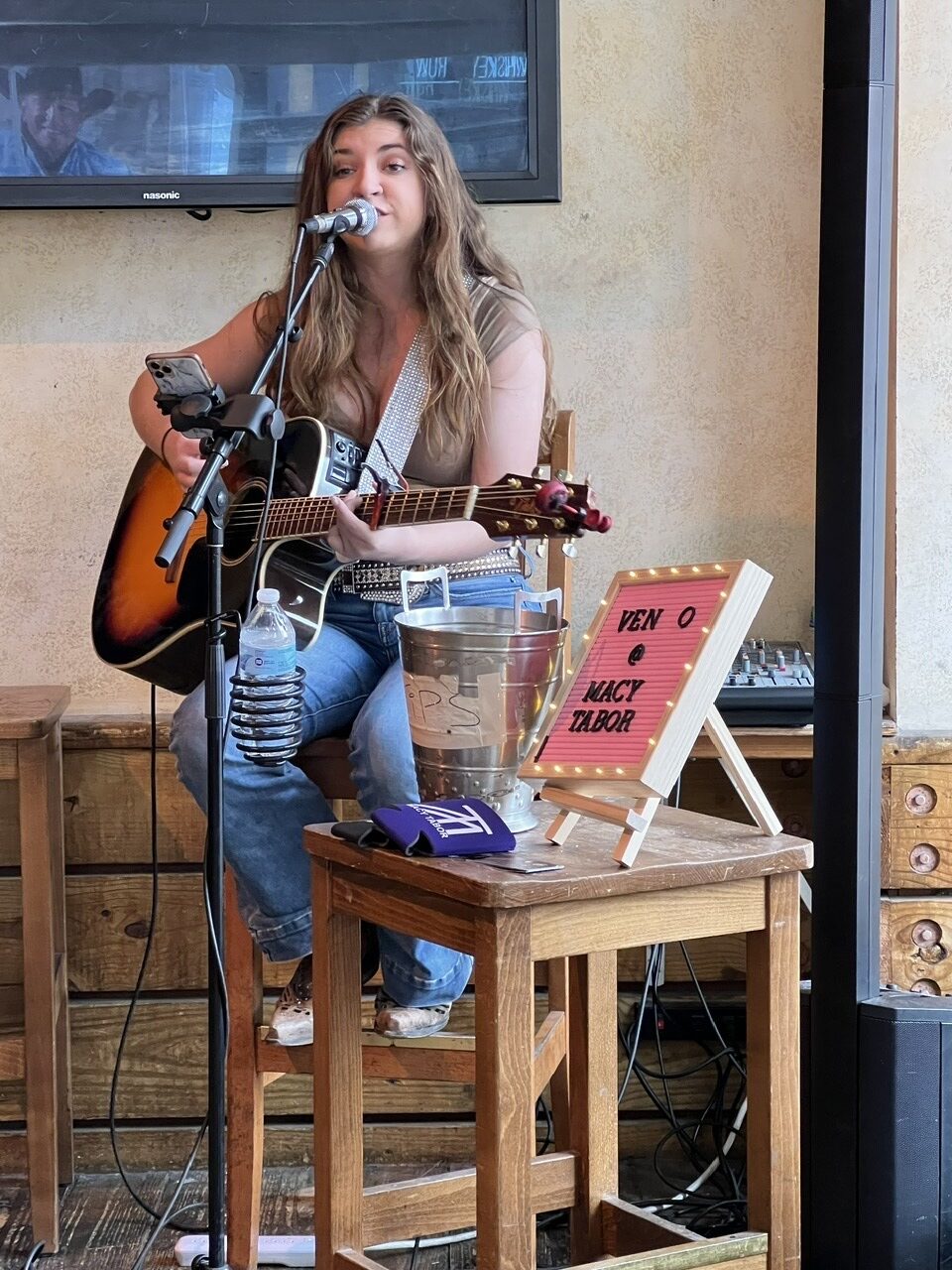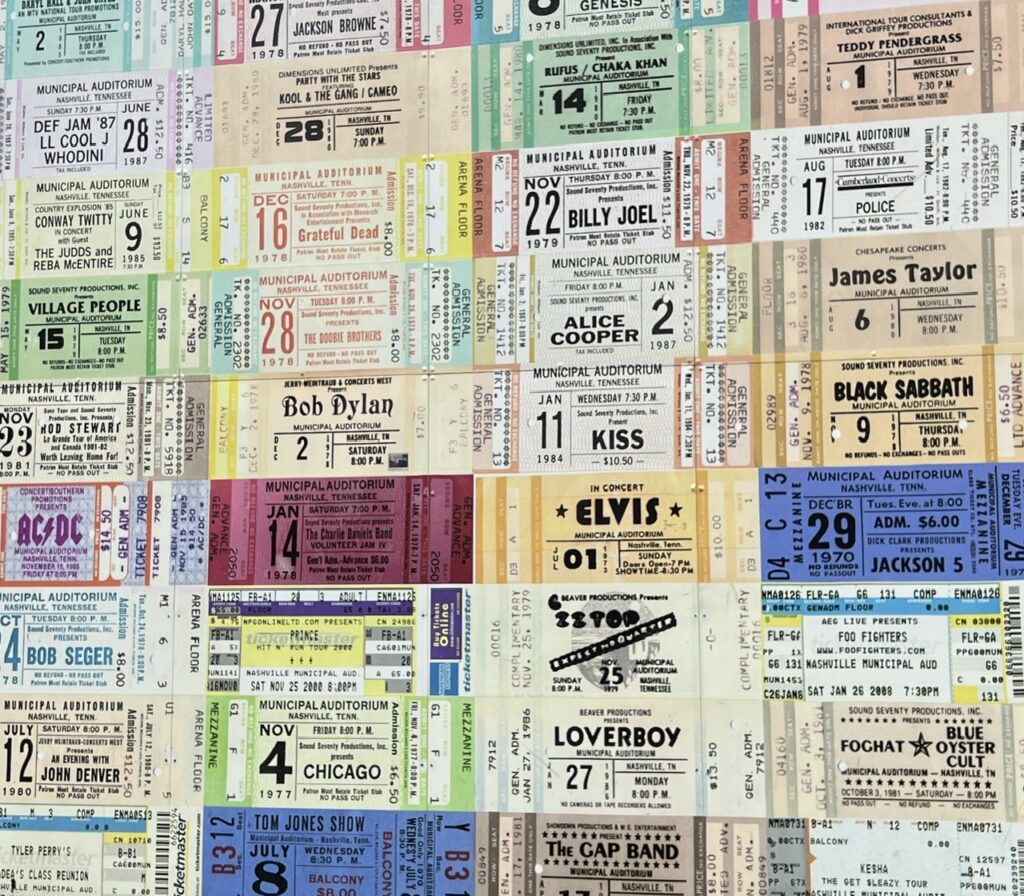 Tennessee quickly passed into our rearview, Kentucky came and went,  the southern part of Illinois, and then on to Missouri – at this point the scenery was still interesting and varied as we crossed the great Ohio, Mississippi and Missouri rivers in succession.  Beyond the famous arch of St. Louis and on through Kansas and eastern Colorado, it was simply acres and acres of farmland, grain silos, and the occasional oil pumps ( pump jacks ). At least there was now less highway traffic !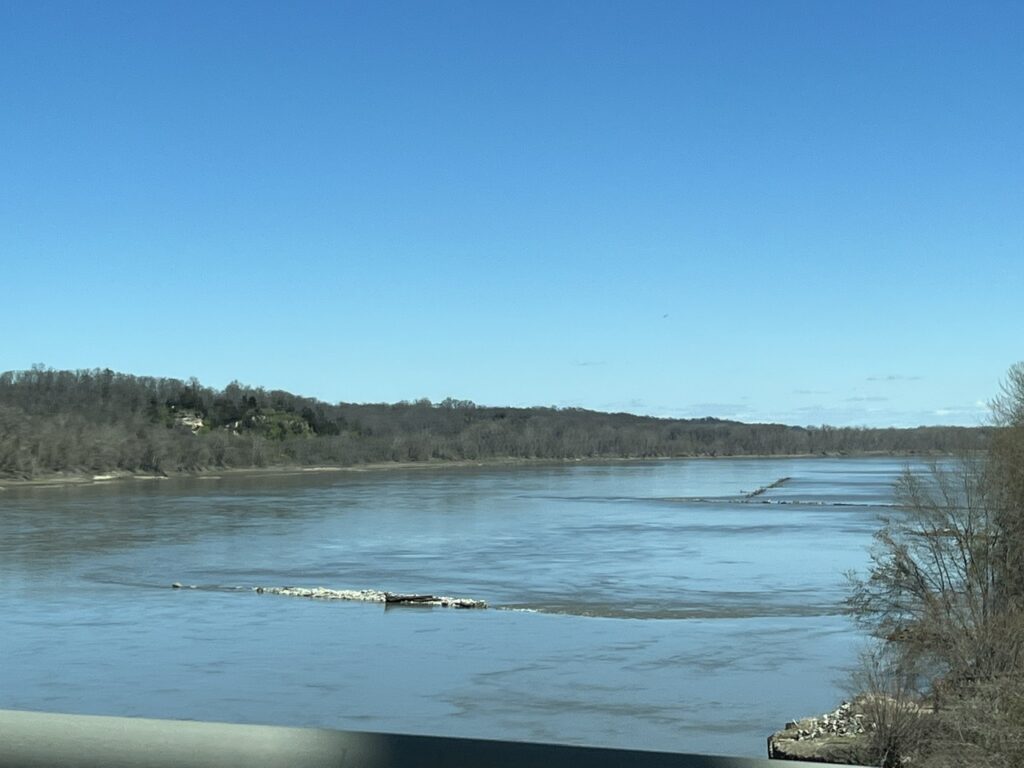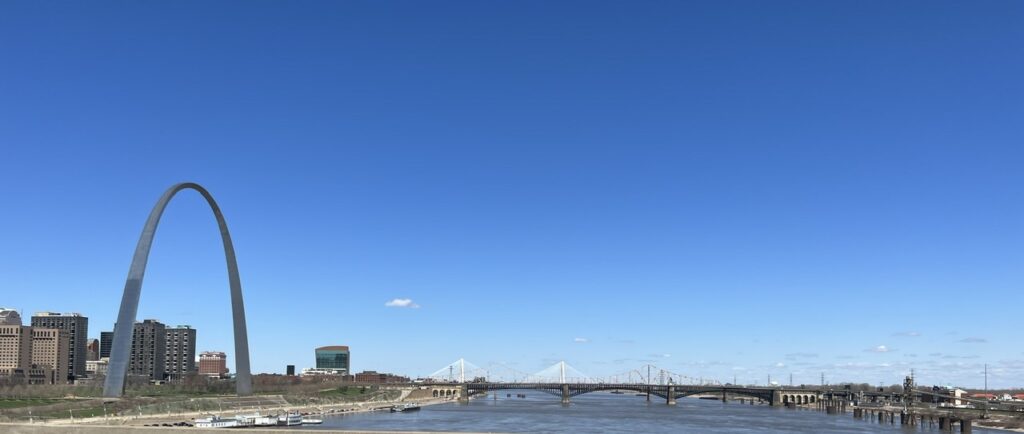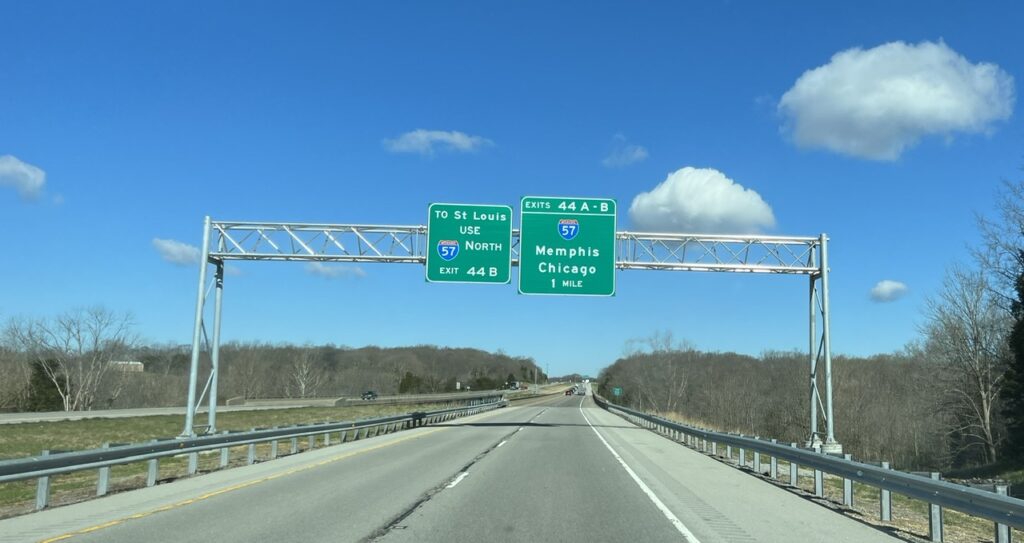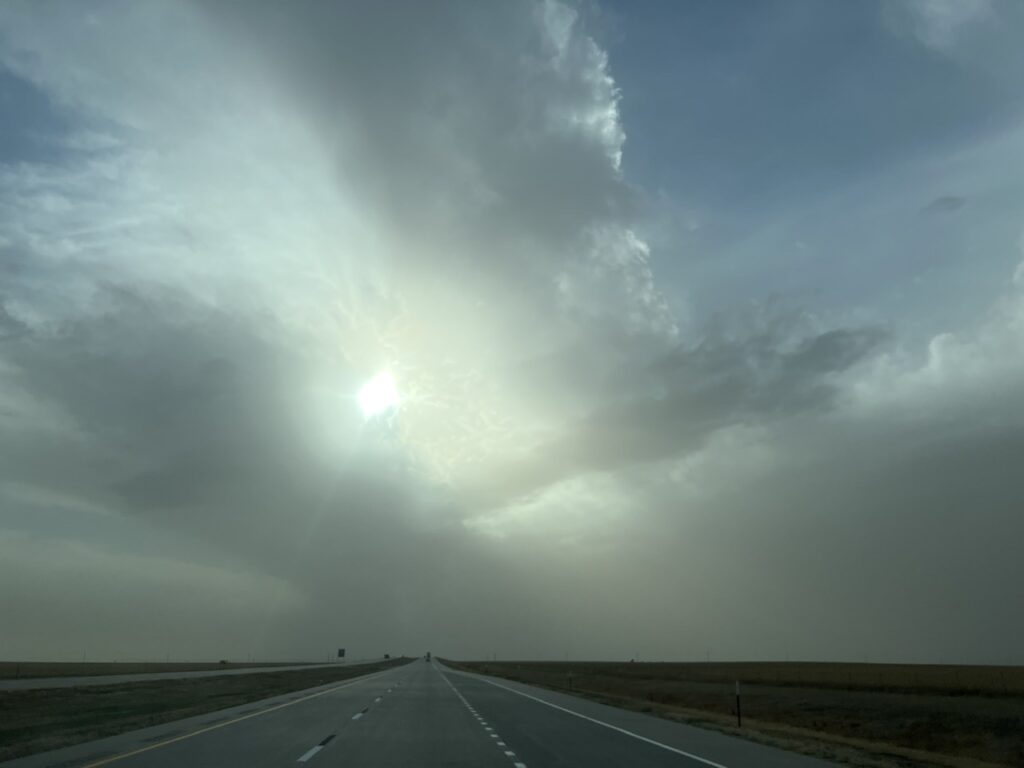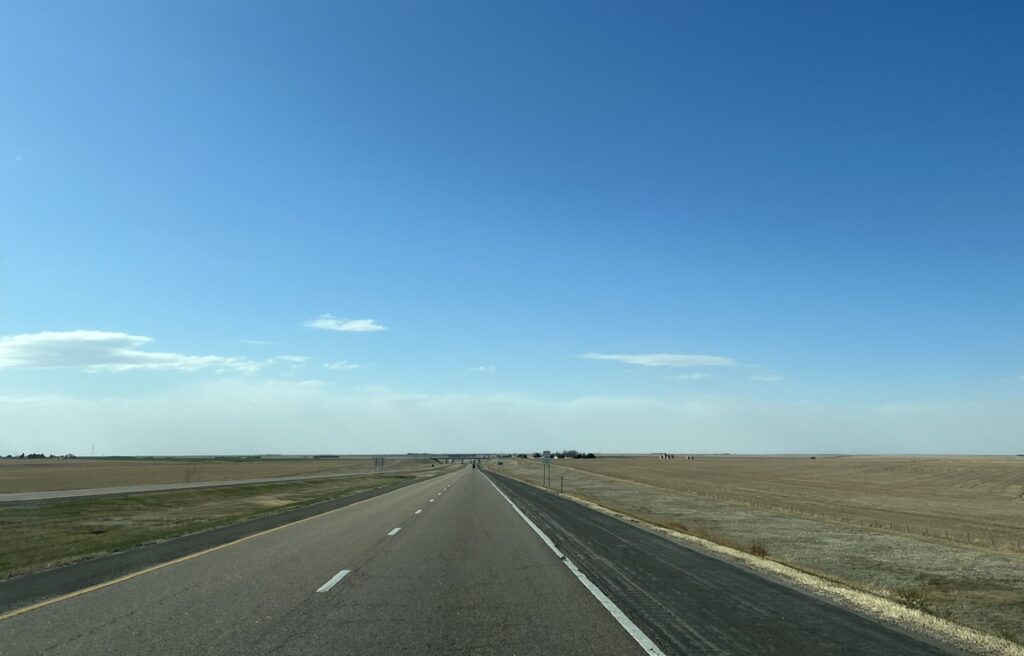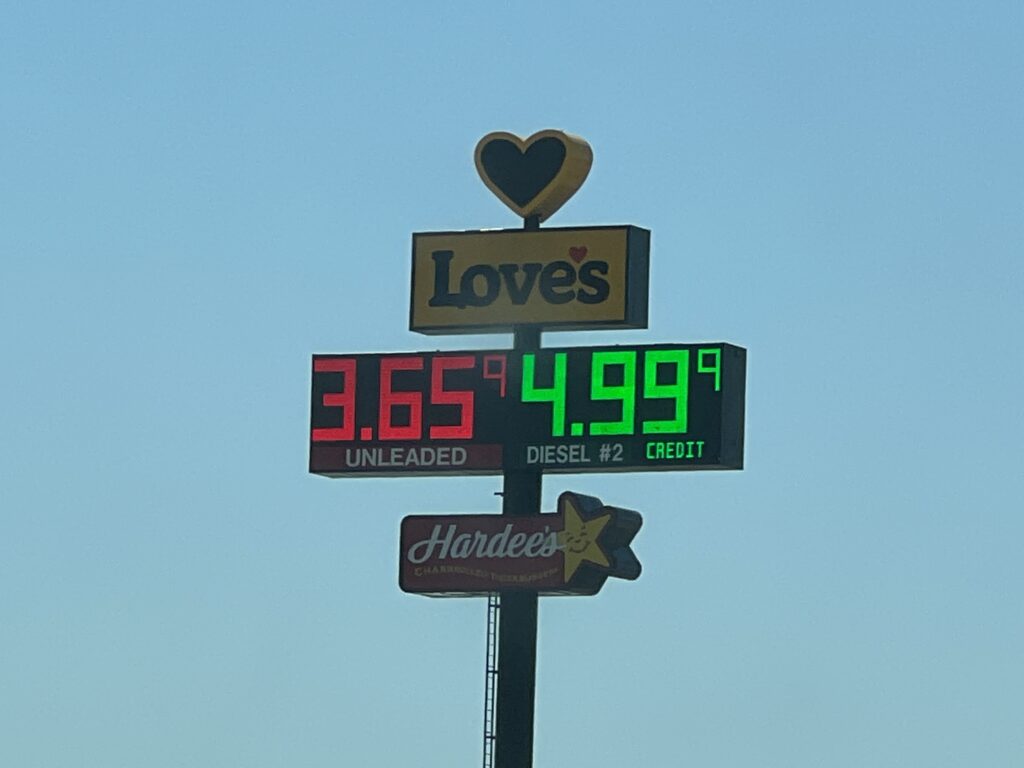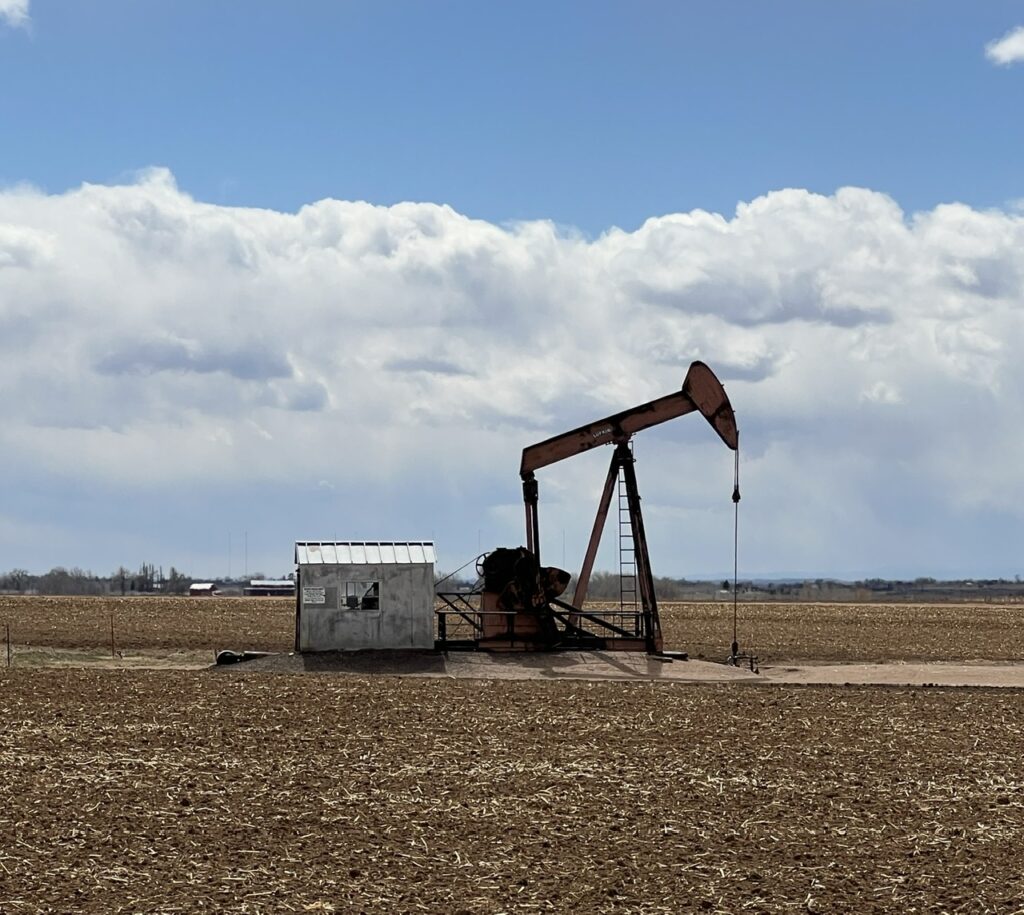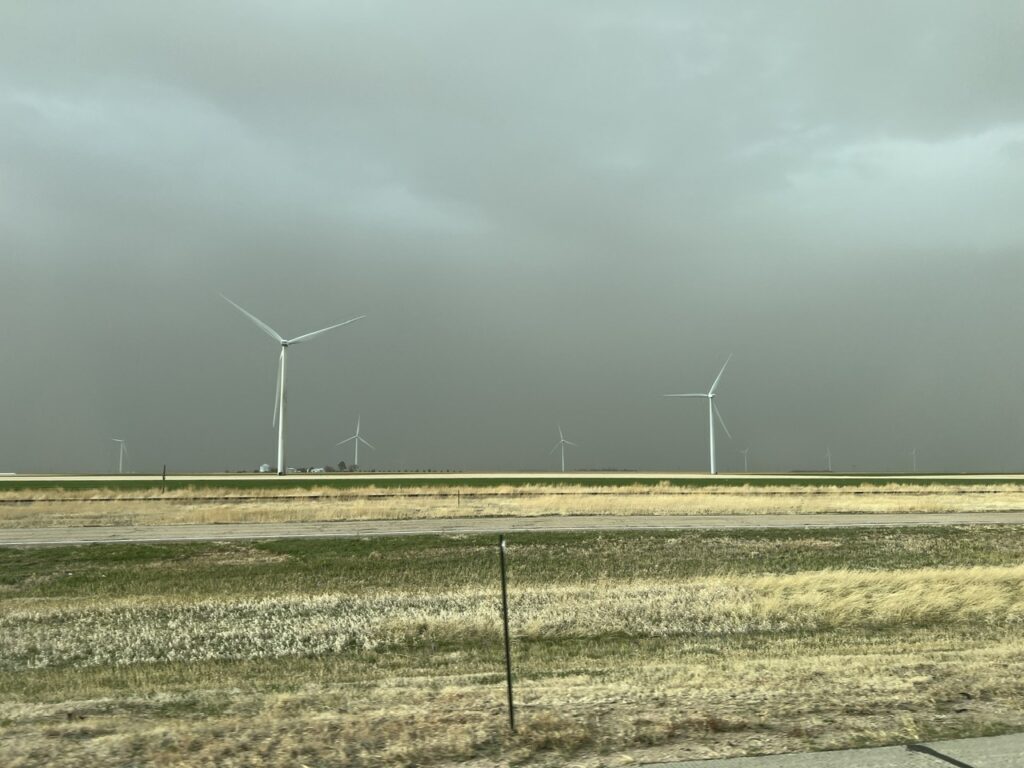 We'd purchased our Outfitter Caribou Lite truck camper from the folks at Outfitter Mfg. in Denver, back in May, 2015 and the rig has served us very, very well. A very robust, yet lightweight camper there had only been the most minor of wear items this whole time but, since we're not likely to get this close to Denver again for a while, we thought it prudent to stop in and have a quick service call. Scott, Ethan and the team were incredibly helpful, very interested to hear feedback from a couple who'd really "lived" in their product, and quickly repaired and/or replaced the few minor items that had arisen. They are very busy guys these days – some Outfitter models have a 9 month wait list; seems many folks suddenly want a truck camper. Thanks again for squeezing us in Scott !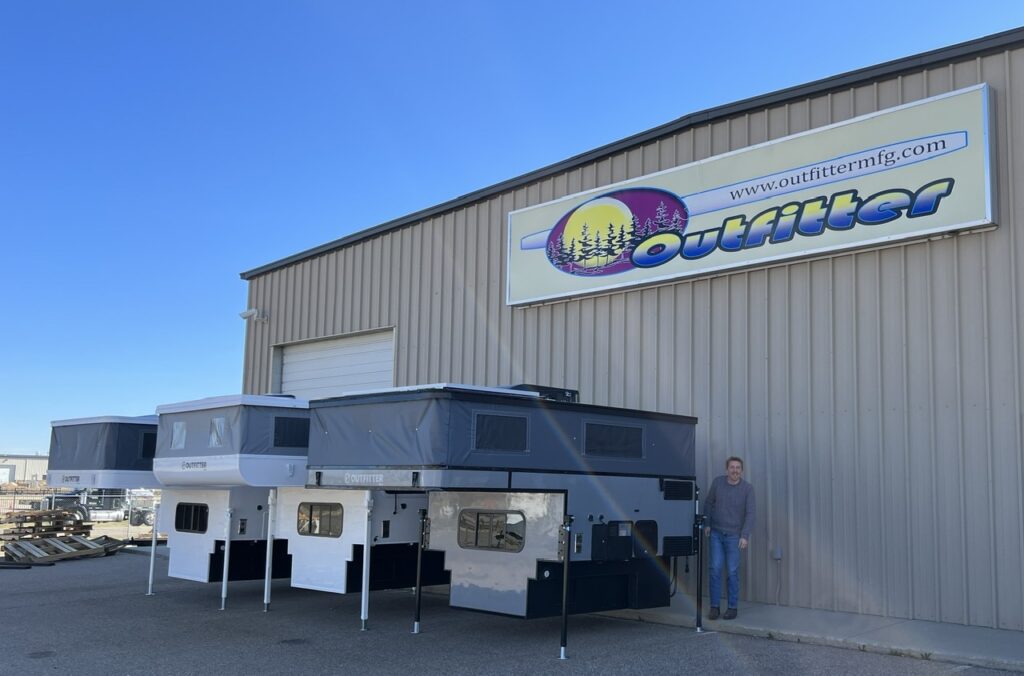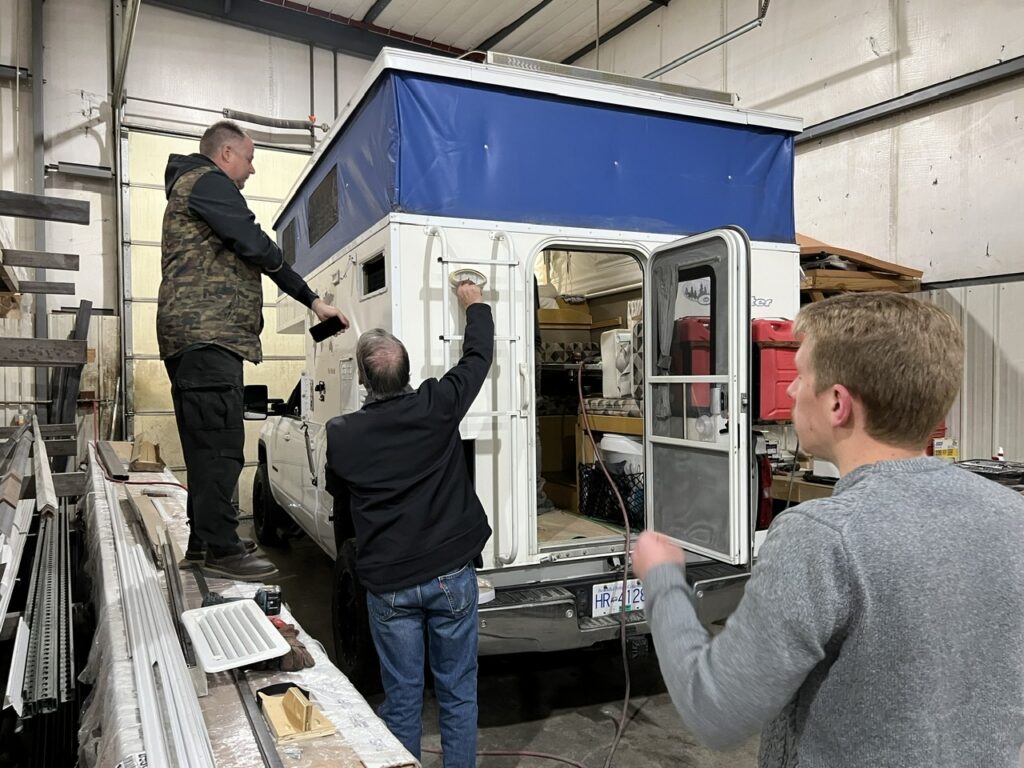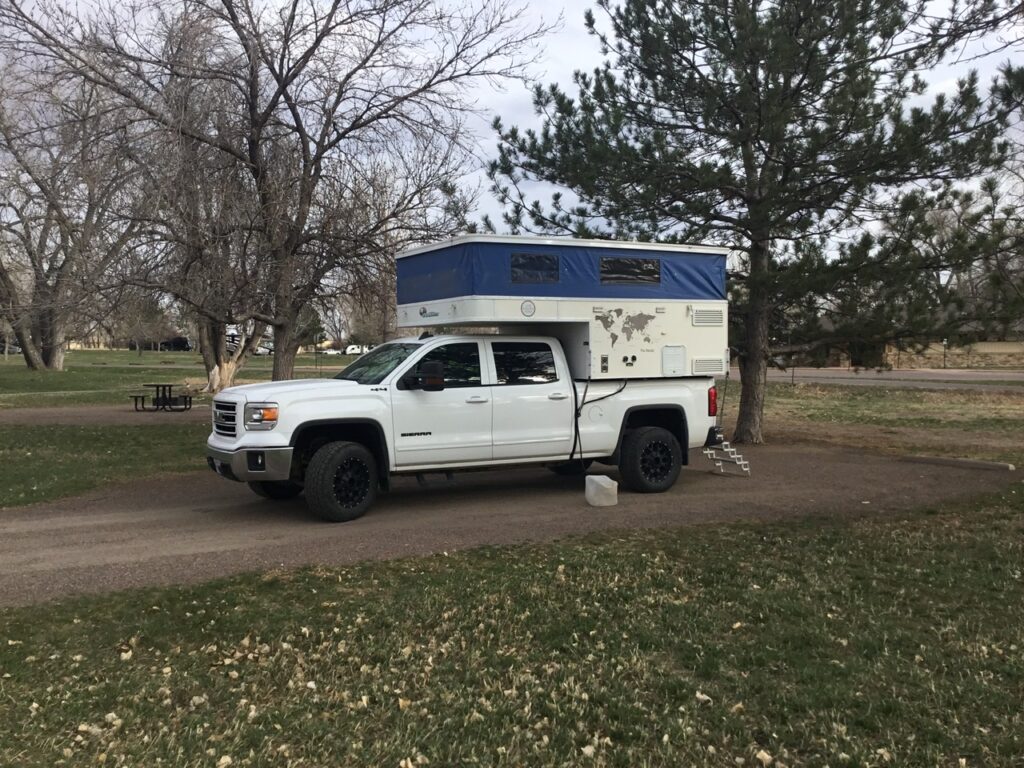 Heading north from Denver one gets to Fort Collins and has to decide which way to go up into southern BC. We've done the scenic route through Grand Teton and Yellowstone a few times before but enjoyed it enough to tackle it again – it was our preferred route. Faster, and shorter was the Cheyenne, Casper, Sheridan, Missoula route but there's just not as much to see. Then we looked at the weather forecast: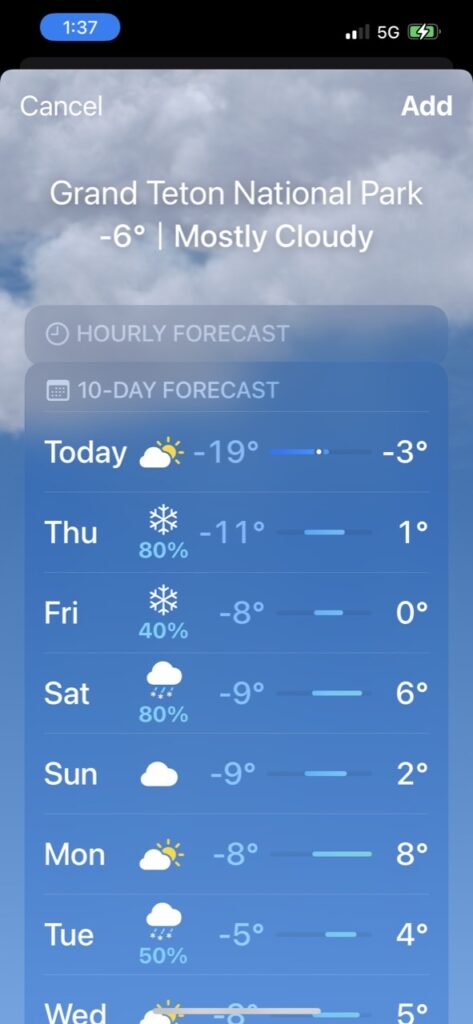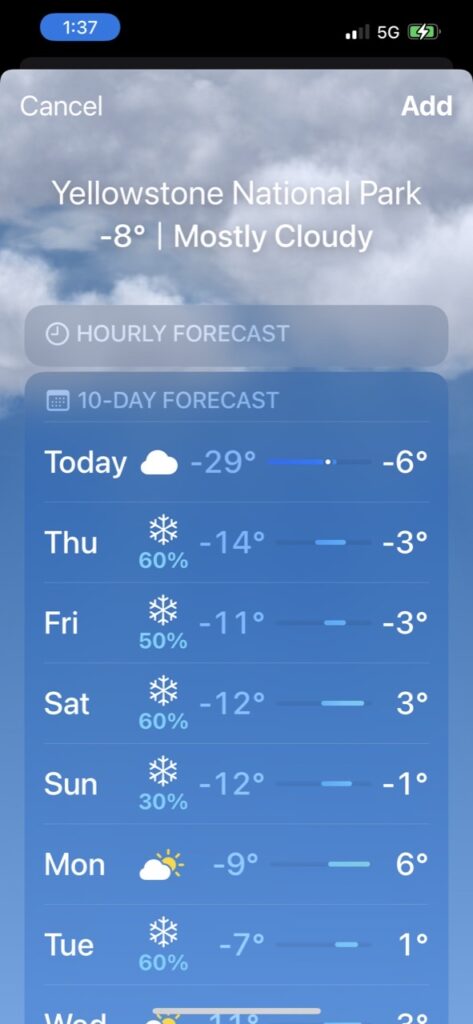 We might just have tackled Grand Teton in -10 Celsius (14 F ) weather but Yellowstone in -22 Celsius ( -8 F ) was a bit much to bear. That's capital "C" cold at anytime but considering all our warm weather gear was stolen during shipping it may well have been a very uncomfortable stay ! Google Maps was reset for the more boring, less mountainous, but ultimately warmer eastern route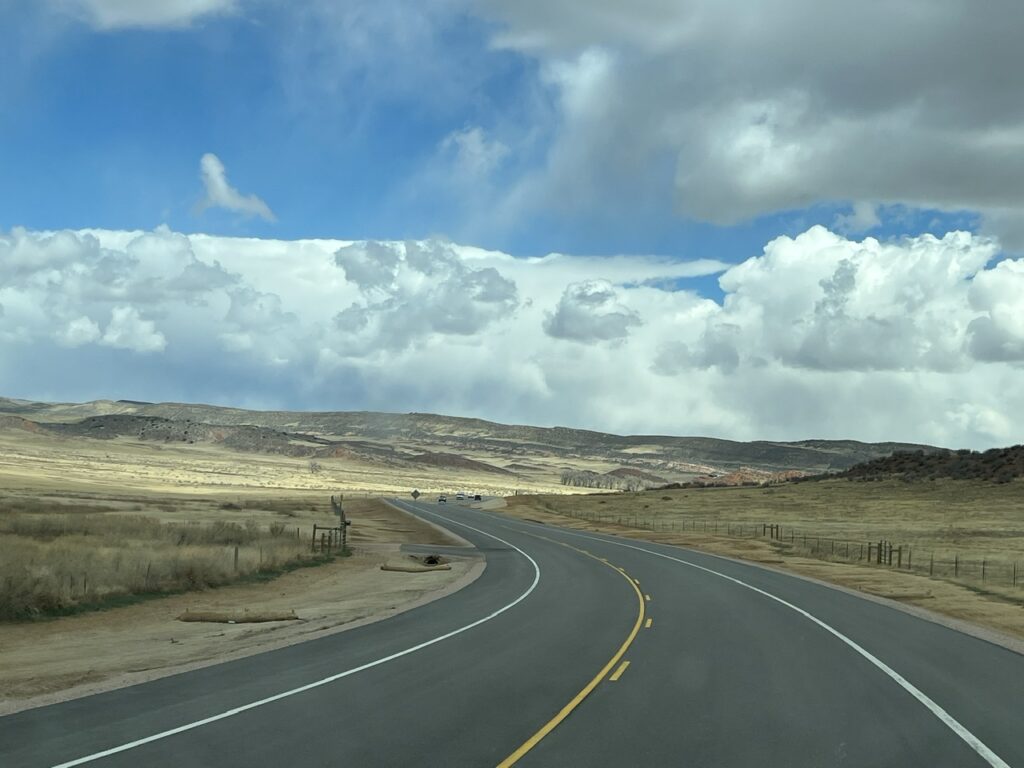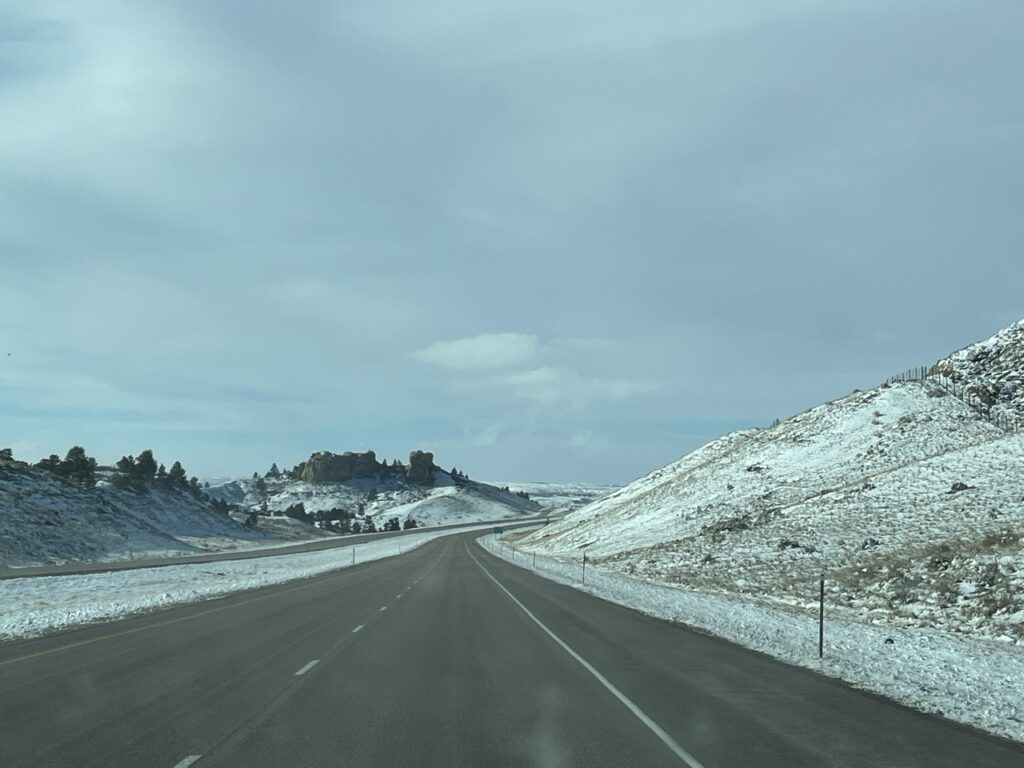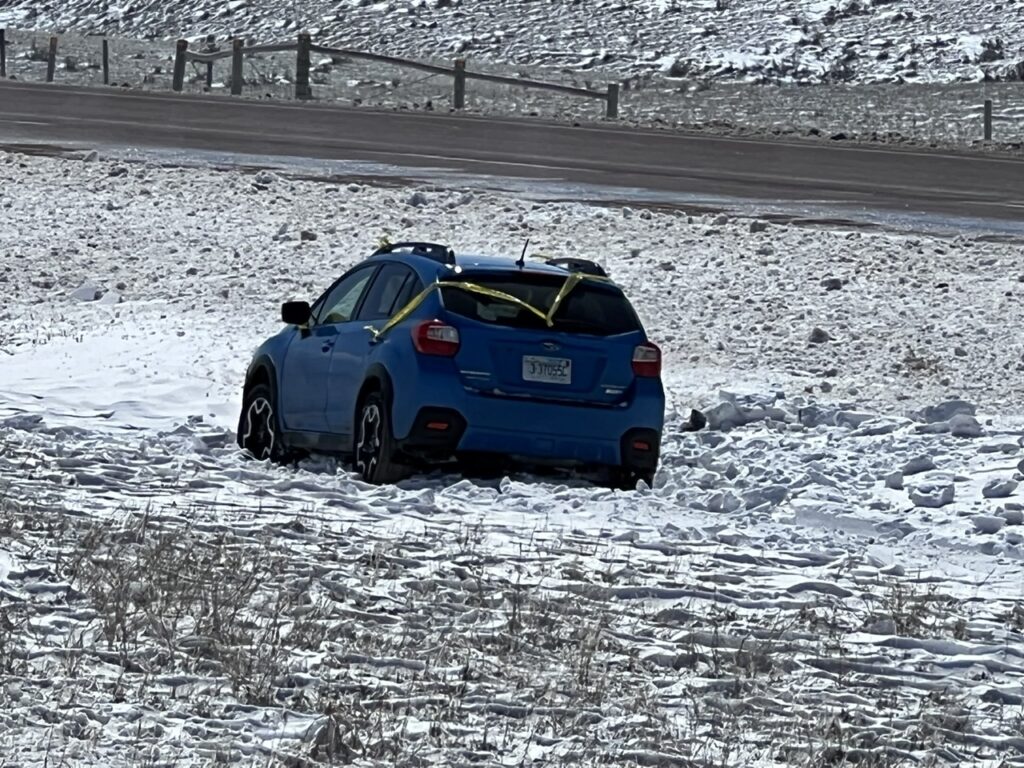 As I closed off this blog we had just reached Montana leaving us still a few relaxed days drive from home. The plan is stop in Missoula and replace as much of what was stolen as we can – of course we'll load up on our duty free allowances as well ( a rite of passage as you approach the border ) !
Stay tuned for our closing blog next week – we have had an incredible journey traversing the Americas but it's also very exciting to be going home. More details on that ( and some possible future plans ) next week…….