Montana's always been one of our favourite states, particularly the Rocky Mountains side bordering Idaho. Pretty anytime, especially in April with a late season dusting of snow, we made a couple of stops, first in Bozeman then again in Missoula. Missoula has some great outdoors/camping stores giving us the opportunity to do a little "replacement" shopping after the theft during our vehicle shipment.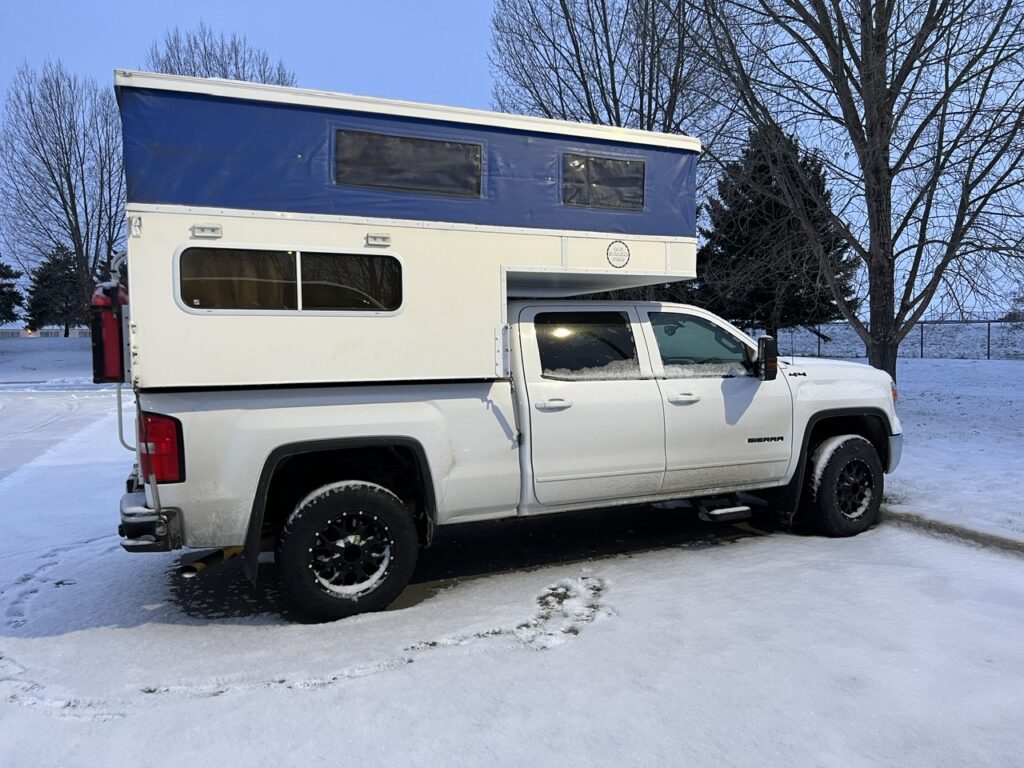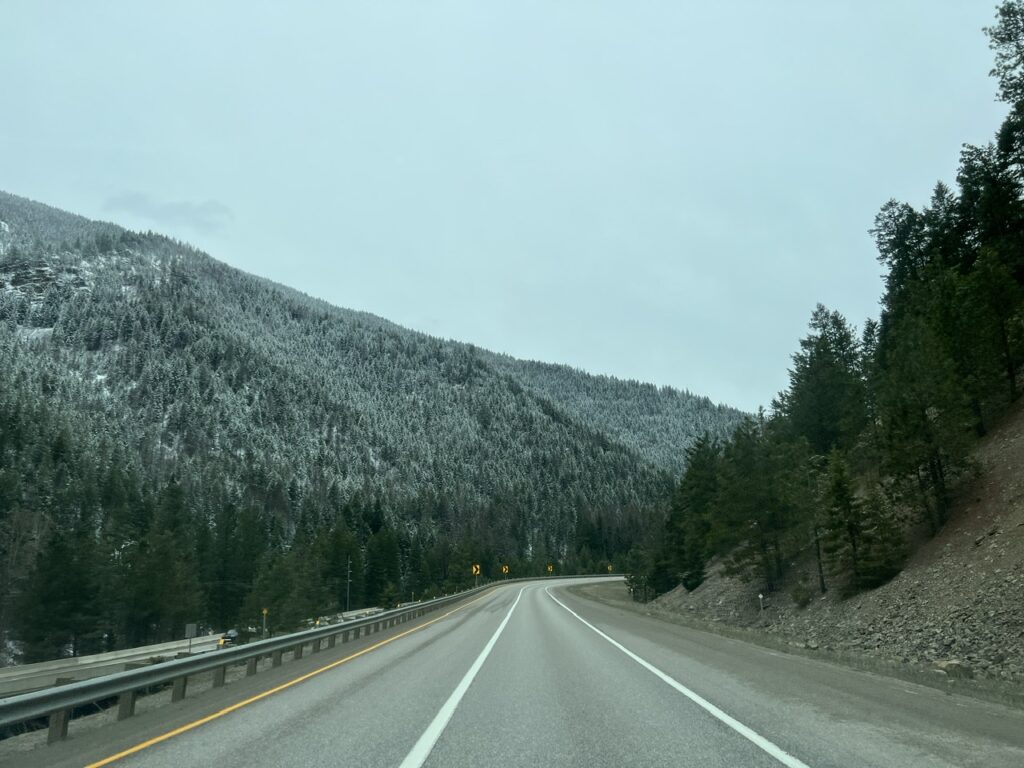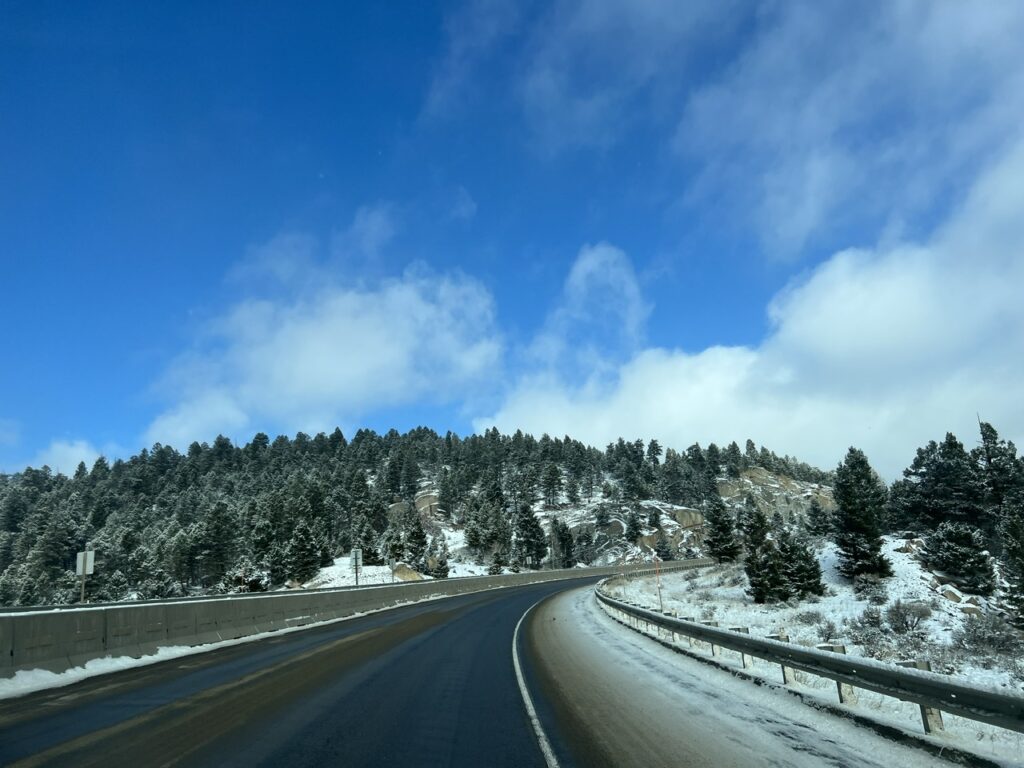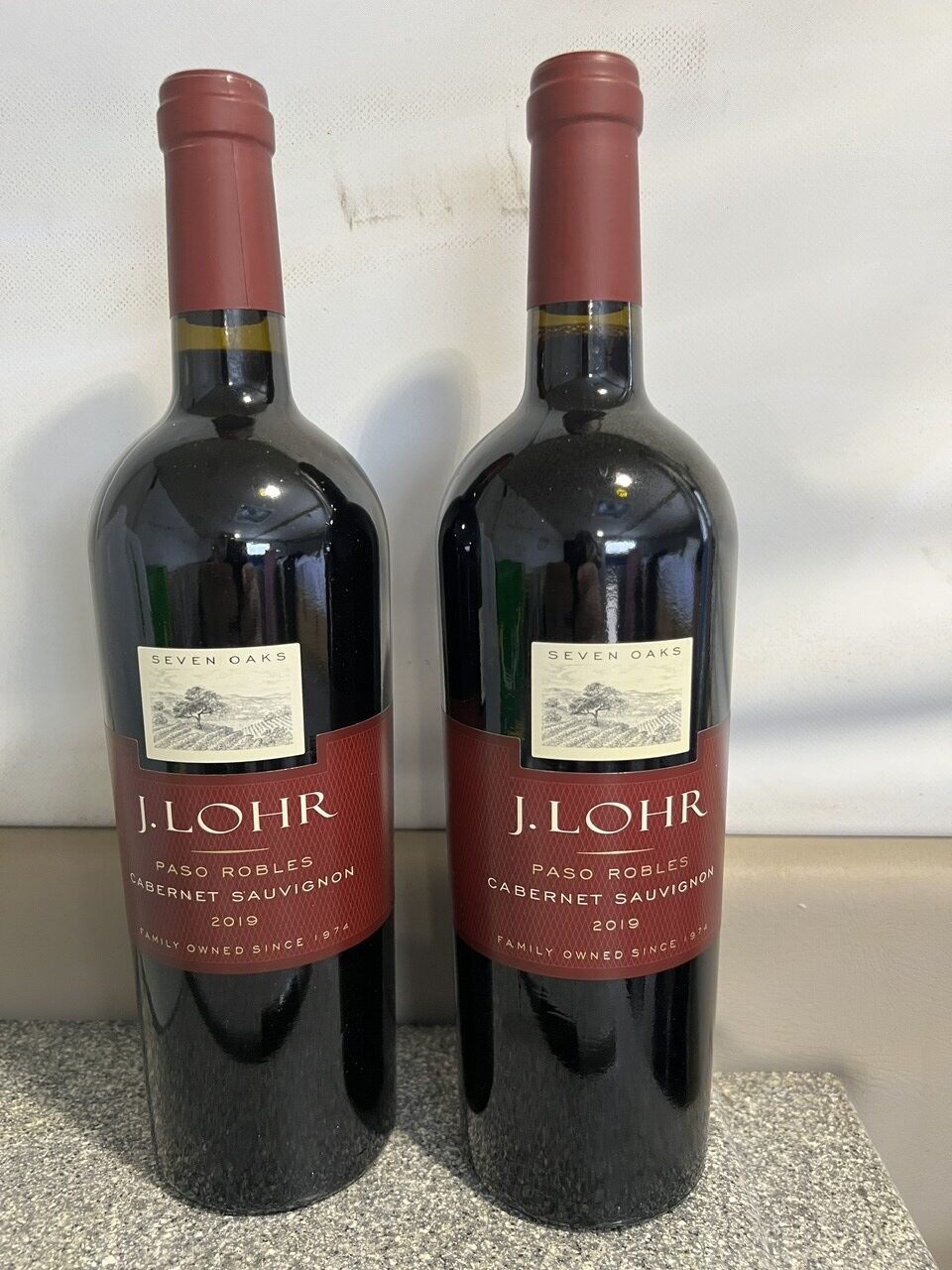 We've stayed at some weird and wonderful camping spots over the course of this journey and Missoula provided one more to add to the mix – an actual RV store ! A first for us and a more comfortable nights sleep we have not had in a while – iOverlander mentioned Bretz RV & Marine as very highly rated – a place that welcomed campers for a night, provided electricity, water and a dump station, all at no cost. Too good to be true we thought, but since it was near the shopping centre we ambled over to take a peek. Indeed, we were warmly welcomed to stay ( we had asked of course ) so over we went and set up for the night, along with 3 other like-minded travellers. We always like to support such generous businesses but having no real need of anything just two days prior to the end of our trip we were only able to take advantage of their propane top-up service – which was fast and friendly.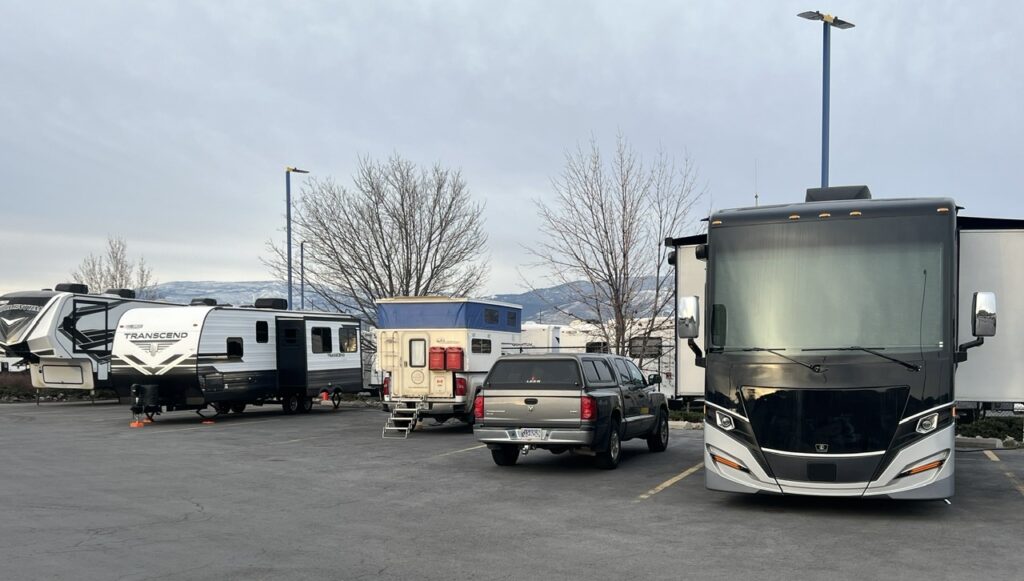 Not long after passing the Continental Divide we crossed from Montana into Idaho's "panhandle" ( briefly ) before reaching Washington state at which point ( in Spokane ) we turned north on Route 395 for Canada. A bit late to make it all the way home from Missoula so decided to spend our last night in the US ( our last night of this amazing journey ) in beautiful Kettle Falls National Campground on the Colombia River. On a cool, but fortunately not freezing, night we sat enjoying the beautiful view of Lake Roosevelt and toasting to the many memories this incredible journey has given us – we reflected on the wonderful people we'd met, places we'd visited and things we had done. Quite simply just a ton of fun and excitement – there's not much we'd change ( well, actually yes there is – we could have done without Covid 19 ! ).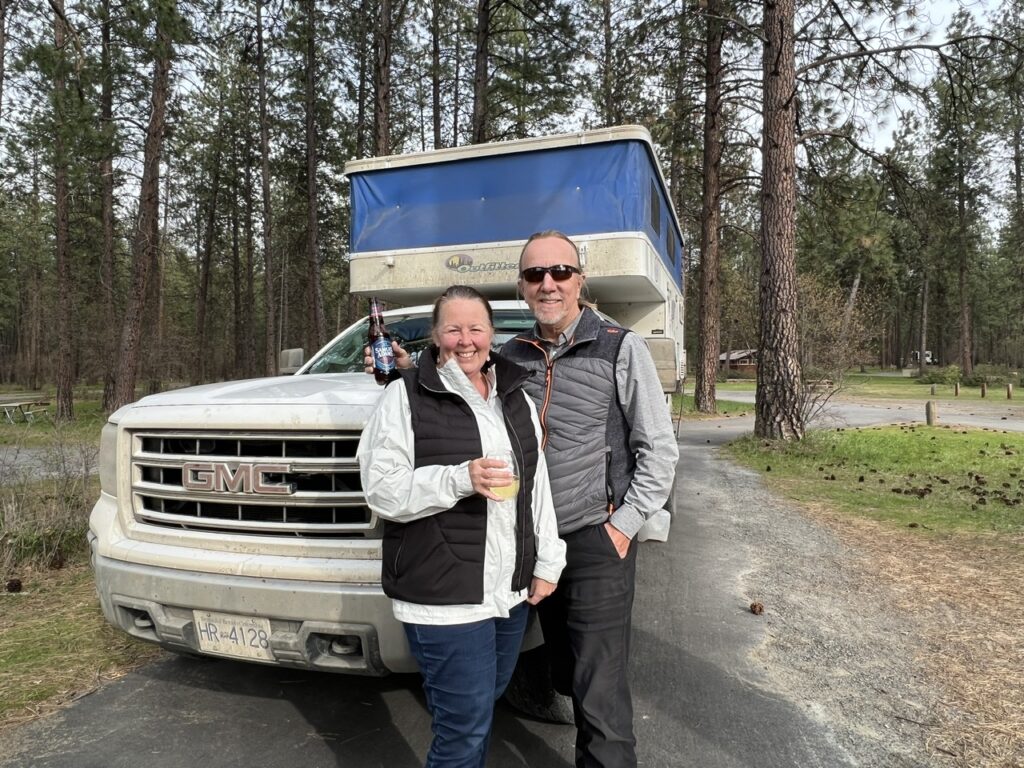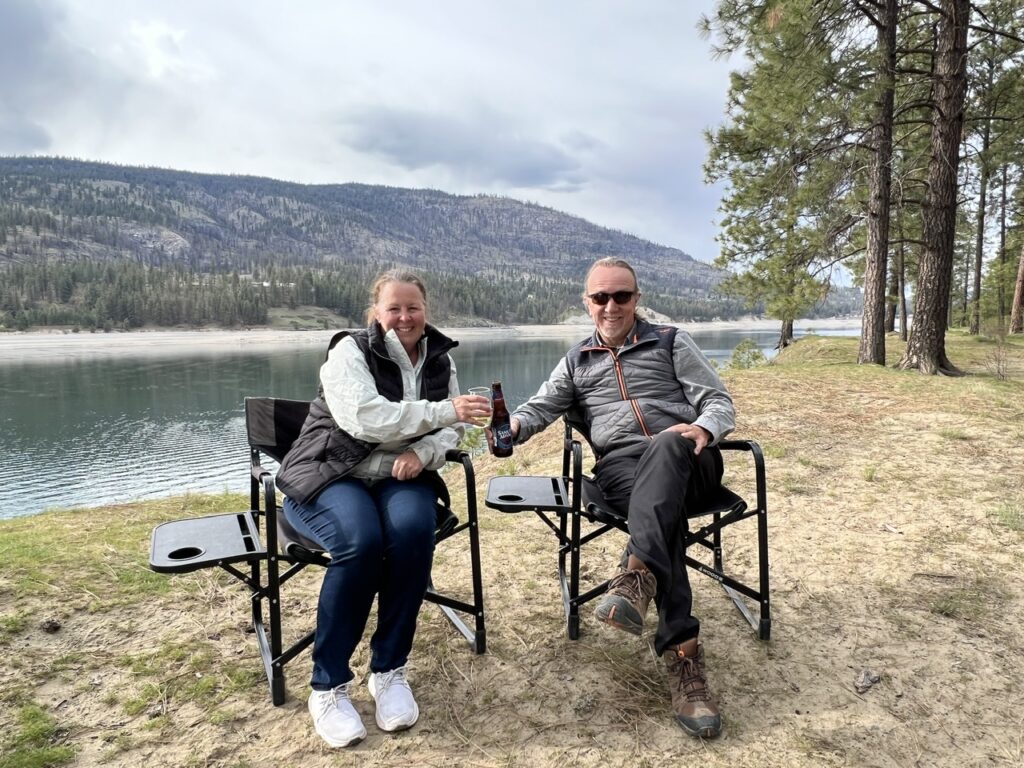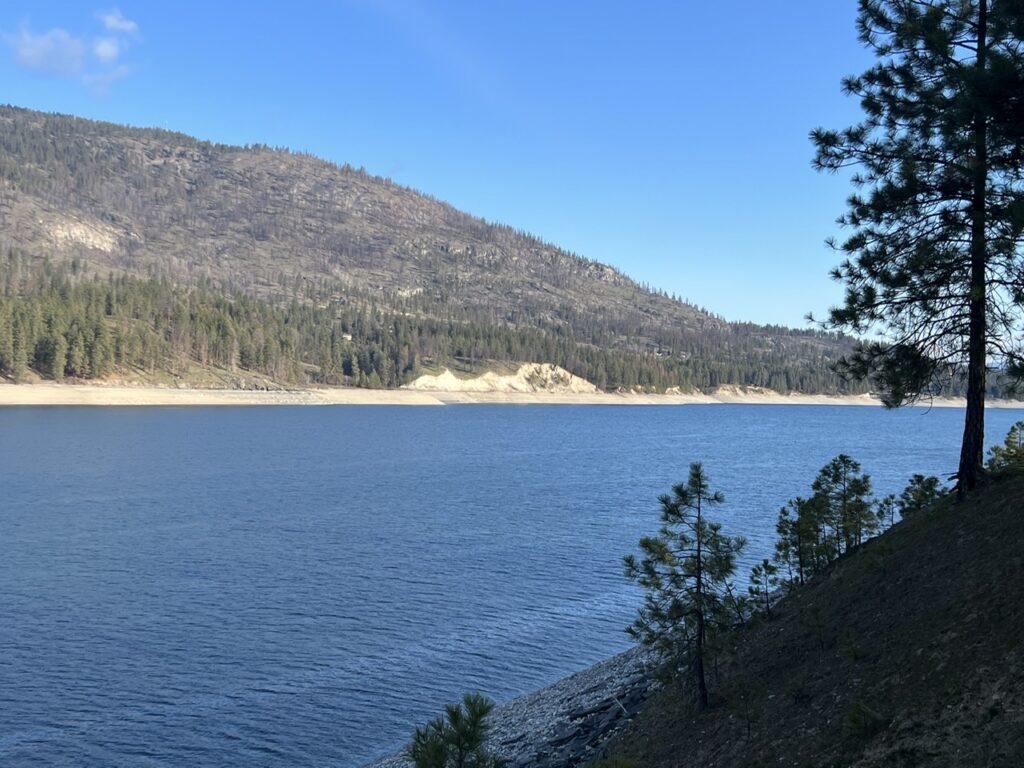 Colombia River.

It was a short run to the border the next day and after a little delay there ( we'd forgotten to complete our "ArriveCan" apps ) with an unusually surly border officer we were welcomed home. Two hours later and we were pulling into our driveway. Hard to believe that it was just a month shy of 3 years ago that we set off from the very same driveway – much has changed in the world since. I'm sure that within a few days we'll be pining for the open road again but for now it's certainly great to be with family, and see familiar faces and places. After so long in a camper it's astounding how big our house suddenly feels..!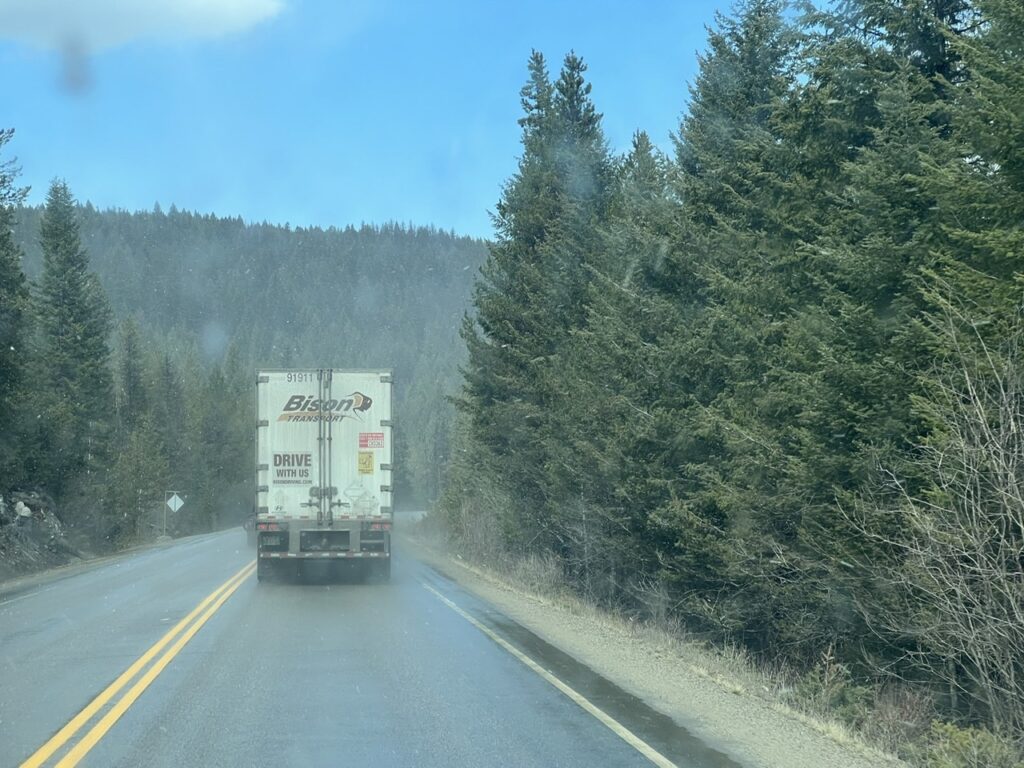 What's Next: 
We plan to enjoy a beautiful Kelowna summer with family and friends and prepare for our daughter's wedding in September. I also have a ( rather large ) project I am working on ( details later in the year ) that will likely take 5-6 months. In a "perfect world" and all going well ( a proviso that Covid had taught us to make ! ) we hope to be ready to blast off again by November. Stealing a line from Anthony Bourdain, at this point it is somewhat of a "Destination Unknown" but the seasons would certainly favour international overland  travel in our vehicle somewhere in the Southern Hemisphere 😊. More details later in 2022.

On behalf of Lois and myself, if you have been reading along, thanks for joining us for the experience – we hope it has been at least occasionally entertaining, periodically informative, and might even have served as an inspiration for some to pack your van/truck/camper/ motorcycle and venture forth on your own overland adventure. We love the comments and respond to all so please, keep them coming ! We will re-start the weekly blog as soon as we get going again later this year.
**********************************************************************************************************

Post Script:
If a selection of curious stats and facts, random trivia and a summary of shipping details doesn't float your boat then by all means sign off this final blog now. This final 'addendum' is provided mostly for the benefit of a number of our followers who have reached out to us during our journey in search of more specific information to assist them in their own plans for a Pan American overland adventure. Enough have asked, and the questions were mostly similar in nature, that I felt a brief summary here might help. If you are in that category, I hope the following is of some value – enjoy 😊 !

Wrapping up a significant overland venture there's a bit of a tradition to provide a selection of journey facts and stats and a little trivia – to "pay it forward" as it were. Hoping the following will sate some of the curiosity out there !
Trip Trivia:

Days on the road – 410
Kilometres/miles travelled – 61,348 / 38,120
Average kms/miles per day – 149.6 / 92.9
Average fuel economy – 16.9 L/100km ( 13.9 miles per US gallon )
Amount spent on fuel ( biggest expense item, by far ) – $11,562 CDN / $9,192 USD
Average price of gasoline – $0.89 USD per litre or $3.37 USD per US gallon
Countries visited – 17
Shortest stay – 2 days ( Honduras : we only transited )
Longest stay – 3 months ( Argentina )
Top 3 countries – Argentina, Colombia, Chile/Mexico (tie for third!)
Best coffee – Colombia (hands down! )
Best wine – Argentina ( Chile close second !)
Best food – Mexico
Favourite city – Buenos Aires
Least favourite city – Colon ( Panama )
Top 5 Attractions ( not in any particular order ):
Merino Glacier, Argentina
Carretera Austral, Chile
Torres del Paine NP, Chile
Salar de Uyuni, Bolivia
Galapagos Islands, Ecuador
( Note: Machu Picchu, Peru would have been included but we had actually visited on a previous trip )

Trip High: Actually, just completing the full PanAmerican highway, top to bottom ( which was always our primary goal ) – all the other sights along the way were a bonus. The PanAm had been a lifetime dream.
Trip Low: Missing the Falkland Islands ( closed due to Covid ) and missing Brazil's Pantanal ( we were simply there in the wrong season )

Shipping:

Some have asked us about shipping which, along with fuel, is the only other significant budget item on a trip like this ( everything else is inexpensive ). We spent $1,150 USD on ( our portion of ) a shared 40ft container crossing from Panama to Colombia. We spent a total of $6,286 USD shipping the vehicle (via RoRo) from Buenos Aires back to Georgia in the US, broken down to $1,350 USD port fees in Buenos Aires, $3,950 shipping freight to Georgia, $330 USD freight insurance, and $656 USD port related fees in Georgia. We could have saved about $300 shipping to Houston, Texas but Brunswick, Georgia was recommended as a safer/easier port to deal with ( ironically it did not matter as the theft likely occurred before the ship got that far – that said, Brunswick was very fast and easy to deal with ). So, our total shipping cost to cross the Darien Gap ( Panama to Colombia ) and to get the vehicle back to North America was $7,436 USD.

A few additional comments on shipping ( something we get asked about a lot ). Covid has dramatically increased shipping costs and limited shipping choices but these costs should go back down when the world ( hopefully ) returns to a semblance of normality ( 🙏). We got off VERY light crossing from Panama to Colombia ( most overlanders we met paid considerably more ) but we paid dearly for the trip home. Normally that return trip would have been about $1,500 less. We also crossed the Sea of Cortez in Mexico ( approx $450 USD ) but I did not include it since it's an optional route, not an essential one – still, many folks do take that ferry and one gets to enjoy Mexico's stunning Baja without having to backtrack all the way to the top of Baja ( we strongly recommend the ferry option – La Paz to either Los Mochis or Mazatlan ).