Sometimes it's the places you visit and sometimes it's the people you meet. While this past week did not take us through particularly notable places, it did bring us into contact with some incredibly interesting people – always one of the great delights of travel.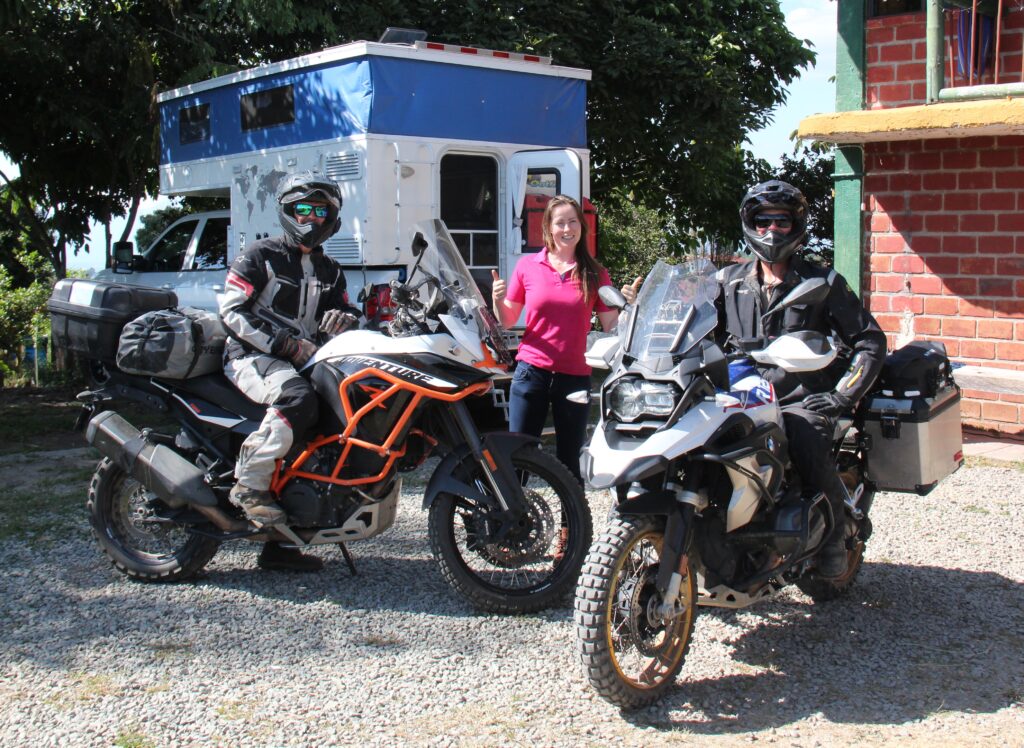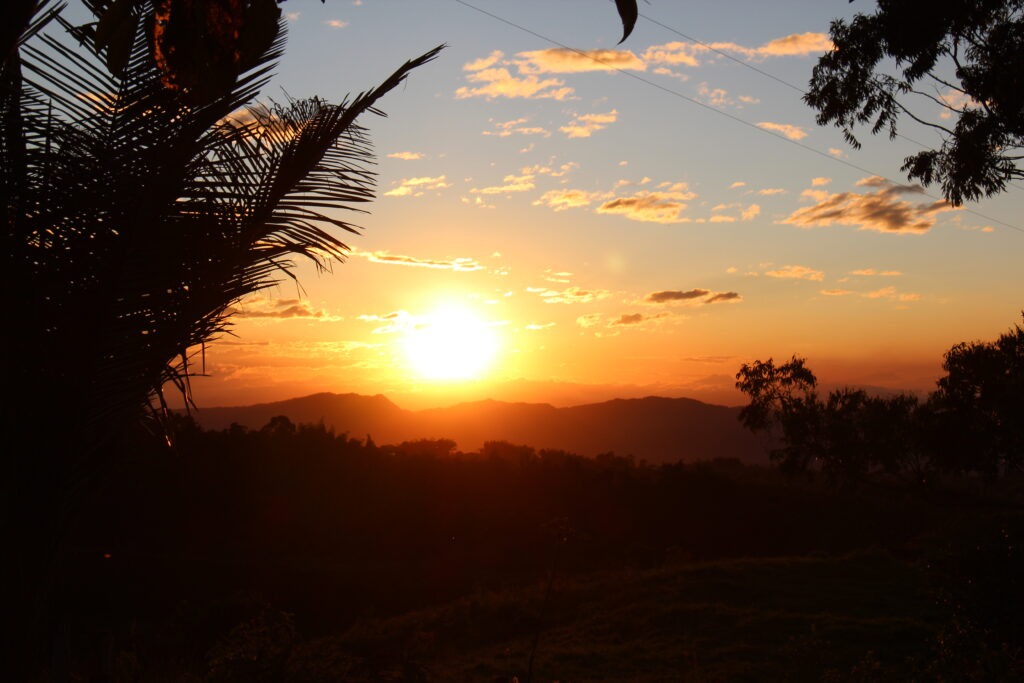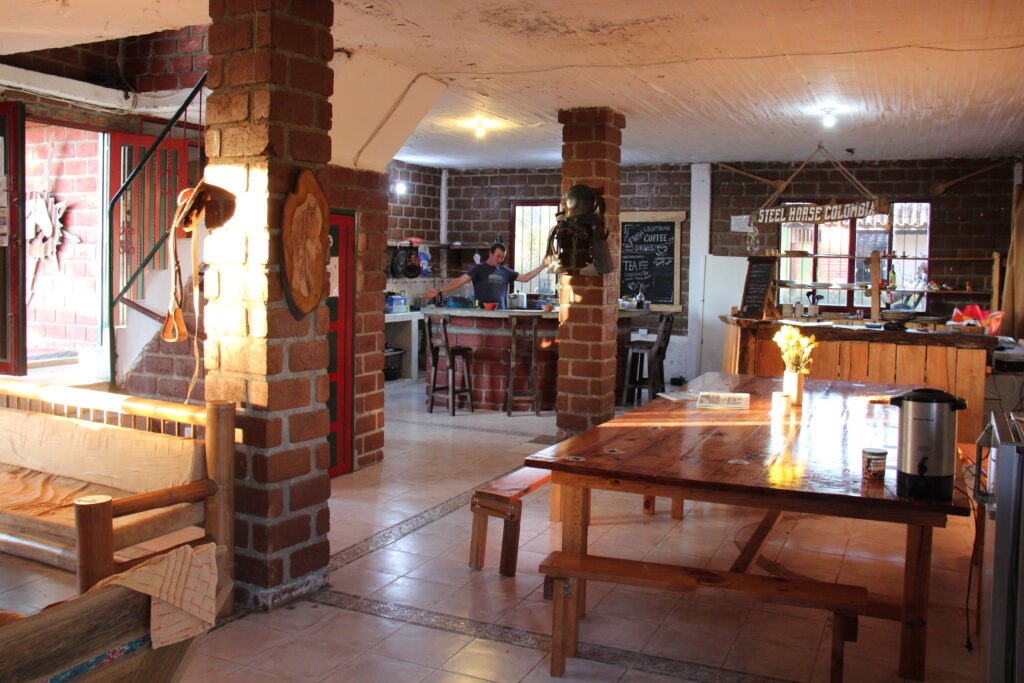 At Finca Steel Horse we had met Felix and Tina, a Swiss couple who were 3 years into their global overland trip. She, a retired teacher and he a semi-retired "computer guy" still doing consulting one day a week from the road – in fact, that has been a bit of a pattern we have noticed. Quite a few overlanders are still keeping their hand in at something. For some it is simply because their craft lends itself to working on-line and remaining mobile, and for others it's personal interest or to supplement the cost of their travels.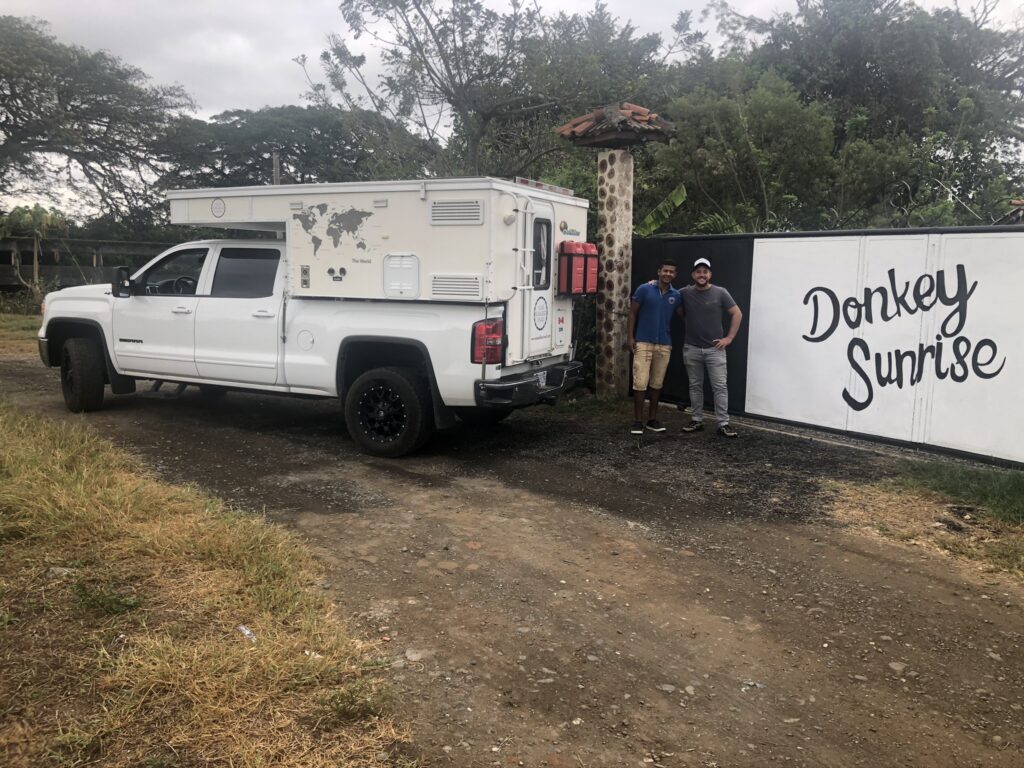 Leaving Filandia took us down from the mountains to the valley that more or less runs the length of Colombia ( north to south ). On the advice of our Steel Horse host, Paul, we took the scenic route to the small town of La Union where a young Dutch fellow, Tim ( as gregarious a character as you are ever likely to meet ) was the perfect overlander host at his new "adventure campground" – Donkey Sunrise. Focused primarily on motorcyclists, Tim nonetheless offers a very warm welcome to all overlandanders regardless of their means of transportation.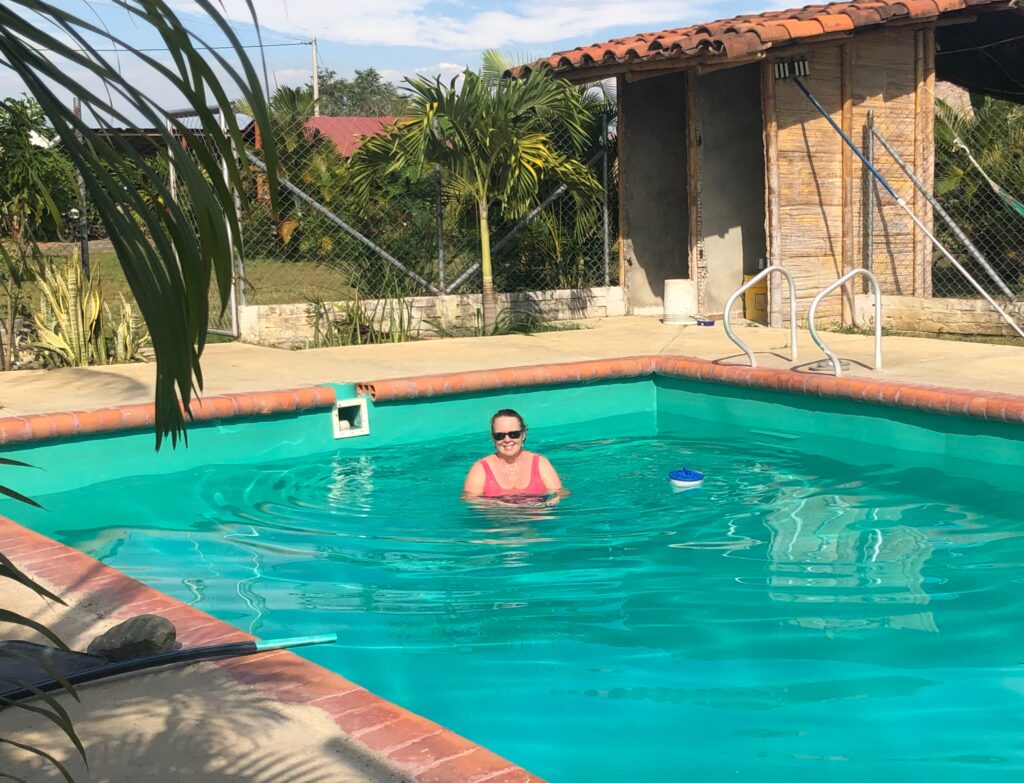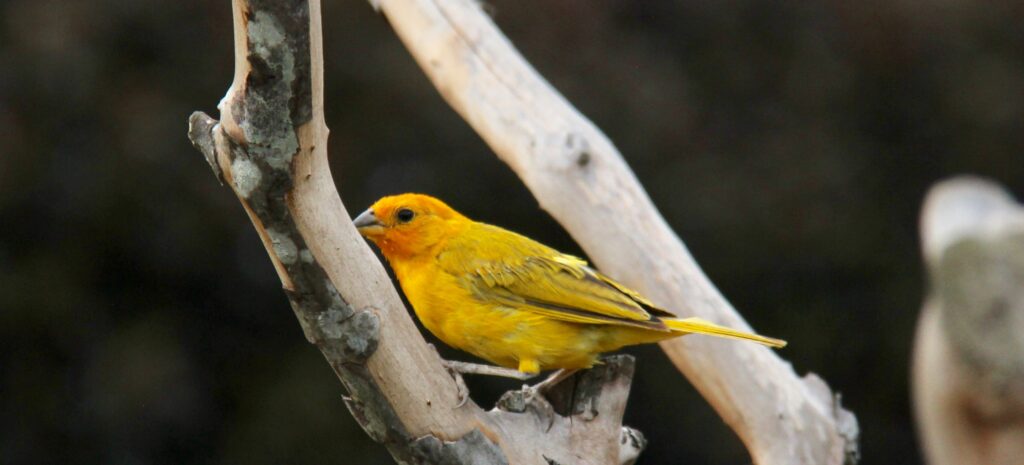 Among Tim's guests was Freddy, a younger British guy who hopped on his Honda Transalp motorcycle for a one month ride from the UK to Morocco and ended up riding the whole west coast of Africa – all the way to Cape Town.. ! Not just is that a hell of a long ride but the west coast of Africa is considered one of the world's toughest overlanding routes (95% of people who overland Africa go up or down the east coast – much easier, and with more well known attractions to see ). Once he got to the bottom of Africa he shipped his bike to Montevideo ( Uruguay ) and has now substantially completed a route around South America. Sort of the reverse of our own plans.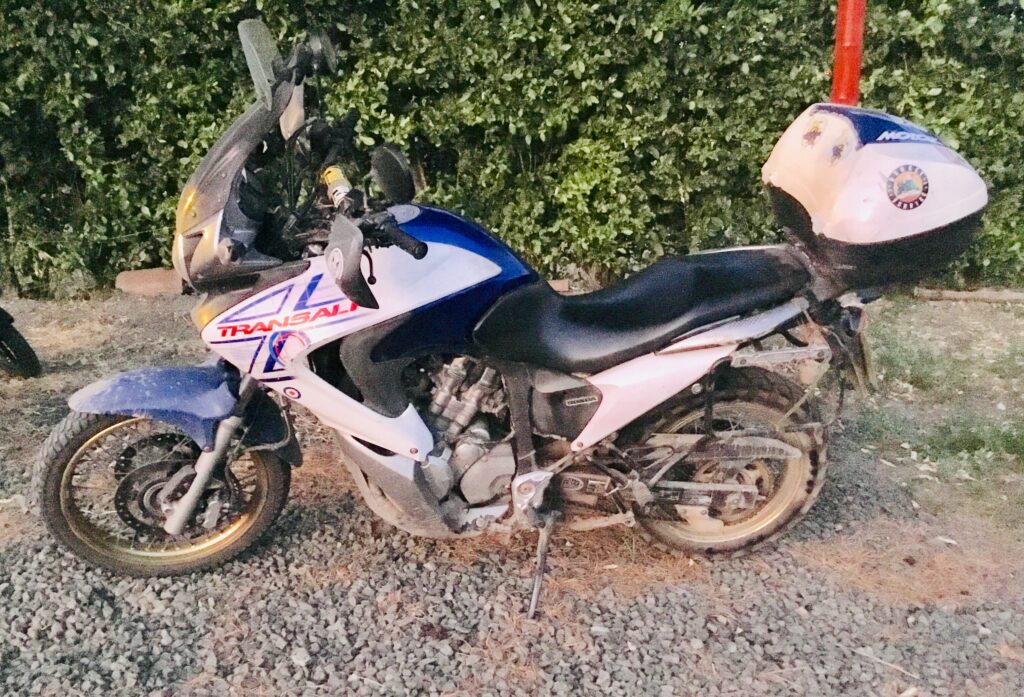 From La Union we were now headed straight south towards Ecuador and had heard much about an amazing campground just north of Popayan, near the famous indigenous market town of Silvia. People had raved about it and iOverlander was full of very favourable reviews. With the GPS set for "Camping La Bonanza" we headed south. A nice relief to be driving on longer, straighter, mostly four-lane highways in the valley of central Colombia as opposed to the tortuously winding mountain roads we had been travelling on recently. An easy 4 hour drive later and we were at the La Bonanza gate.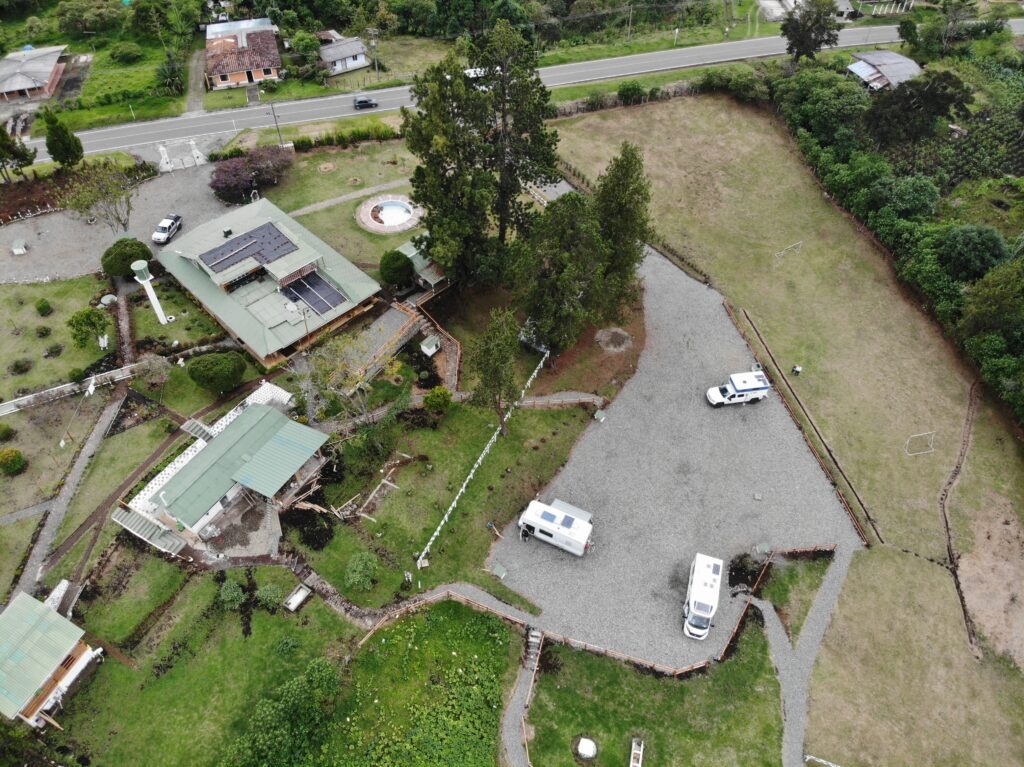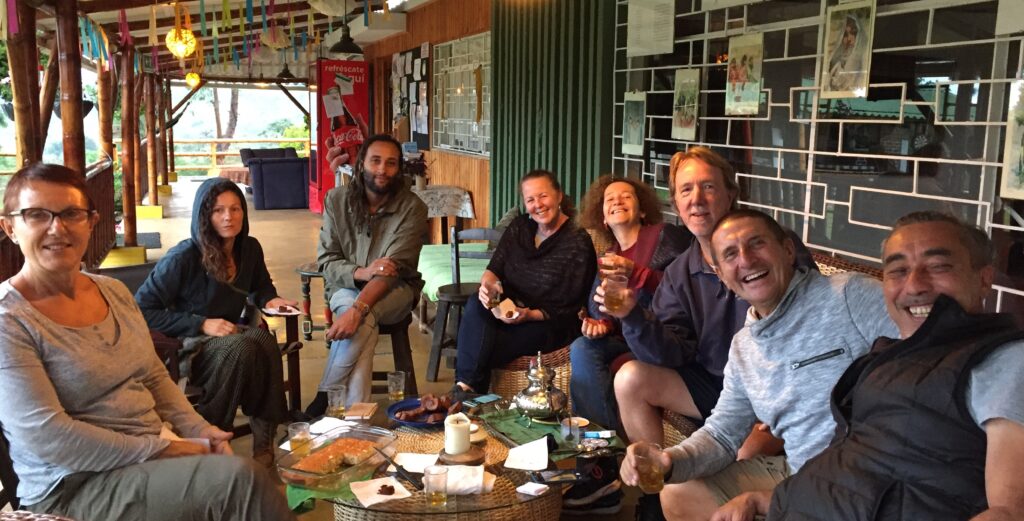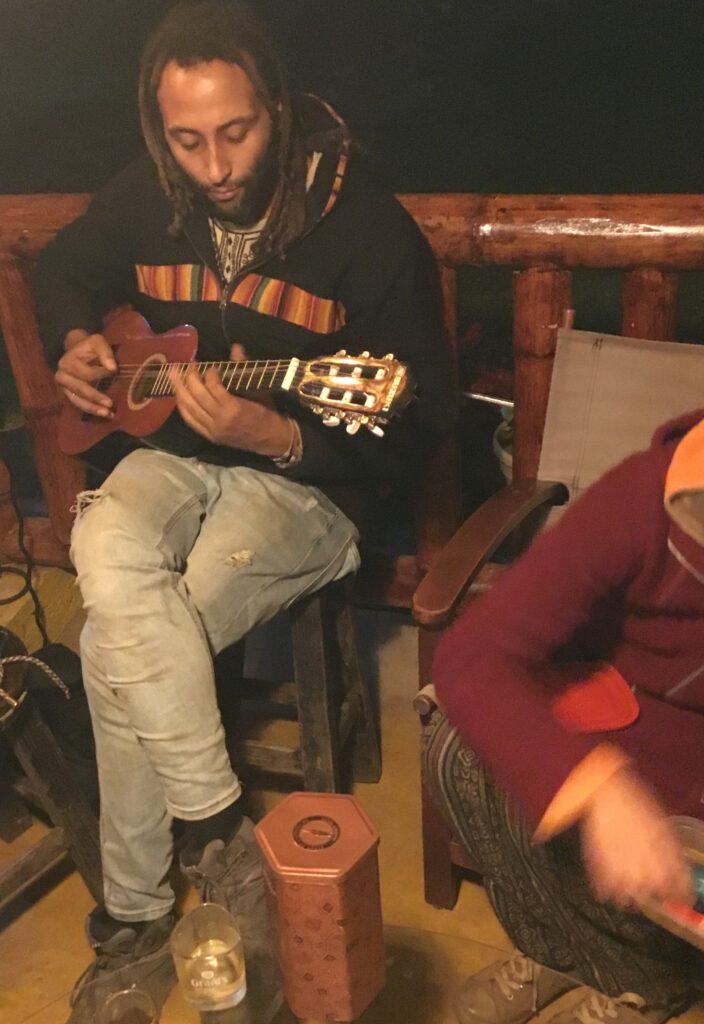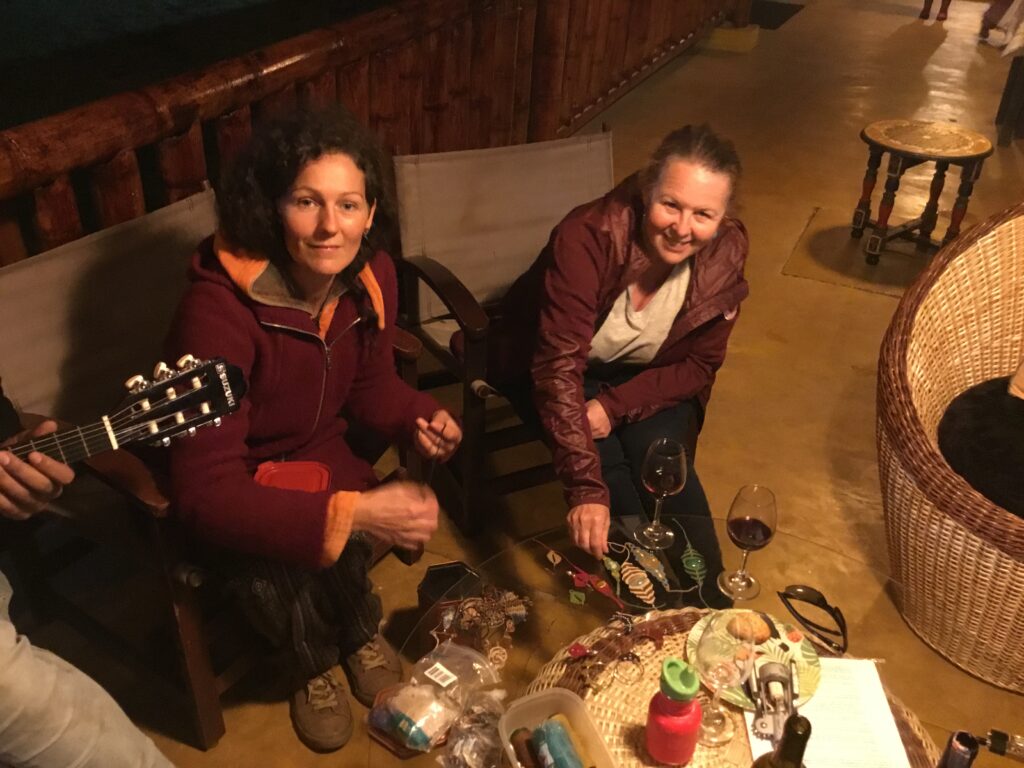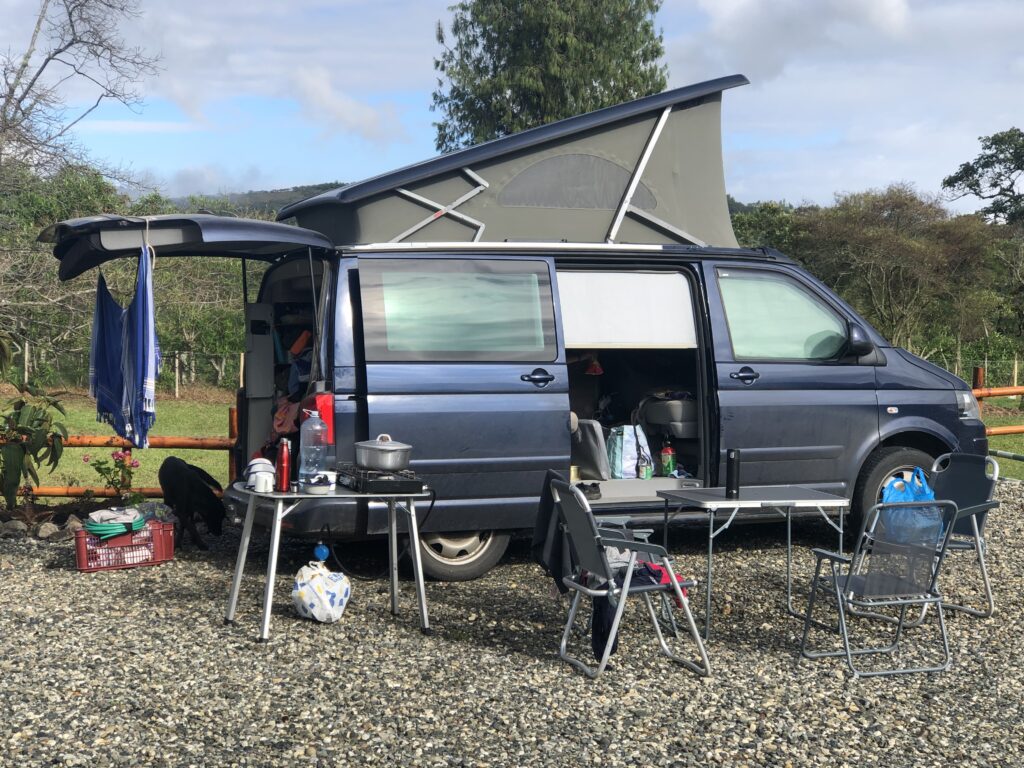 Travel in these parts certainly brings you into contact with those whose background story can be somewhat "exotic" and you would go a long way to find a more interesting story than that of Anouar and Kika, the Moroccan owners of La Bonanza. Passionate overlanders themselves, they had purchased a motorhome and packed up their life in Morocco along with their three young children and set off on a journey around South America. Falling in love with the continent and specifically Columbia, they decided to settle here and establish a small farm/retreat dedicated to accommodating overlanders. Read about their story here ( www.campinglabonanza.com ). Absolutely one of, if not THE, best campgrounds we have seen so far, They have not only thought of everything that an overlander needs, but they've topped it off with the type of legendary Morrocan hospitality that makes everyone feel very much at home. We, along with fellow guests from France and Germany had the most wonderful few days with them – arriving on Monday, there was an opportunity to experience Silvia on market day – Tuesday – an experience not to be missed. As recently as just a few years ago it was an area considered dangerous due to the presence of armed guerillas but that issue has been settled and the town is attracting tourists again. Very traditional, very colorful and very worthwhile.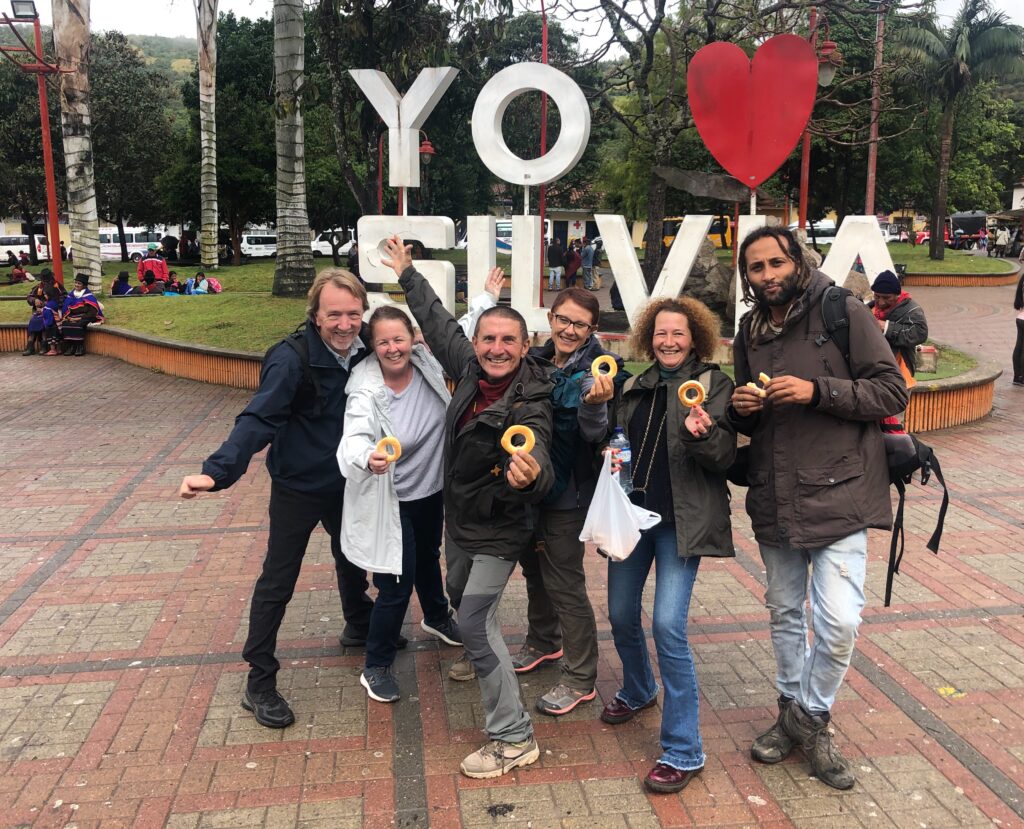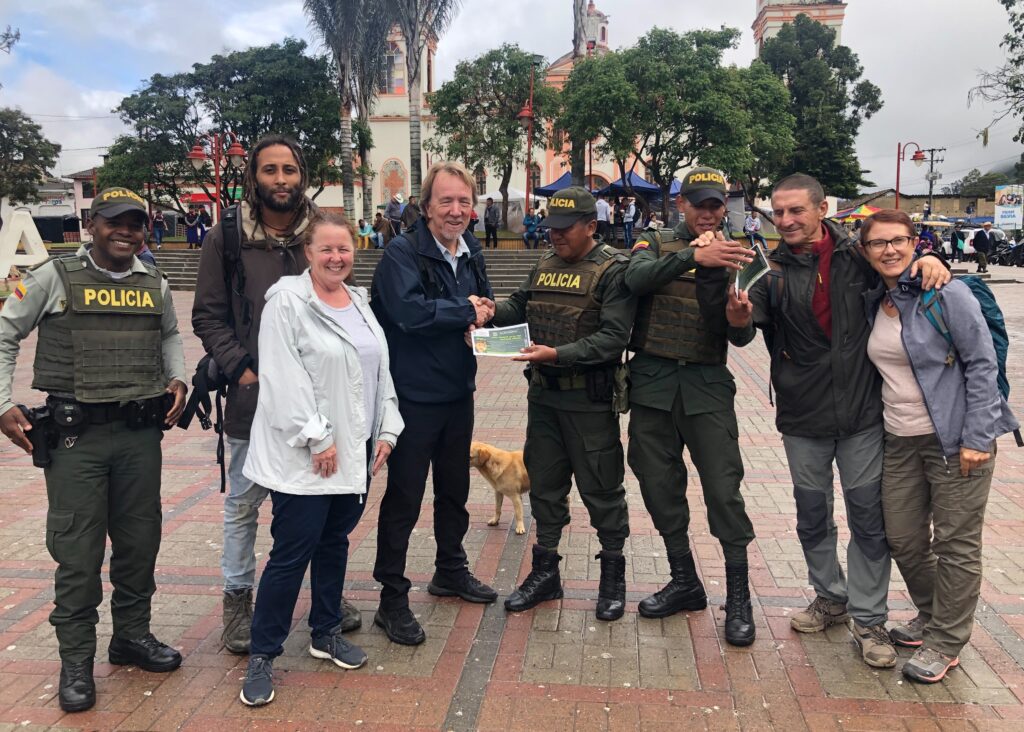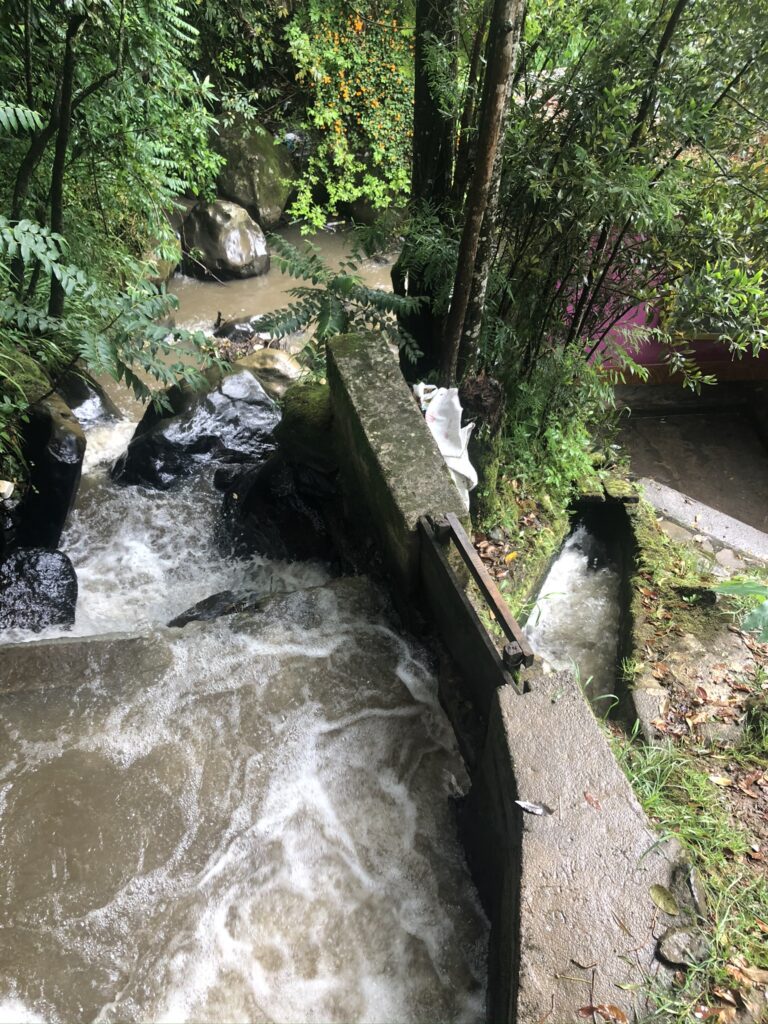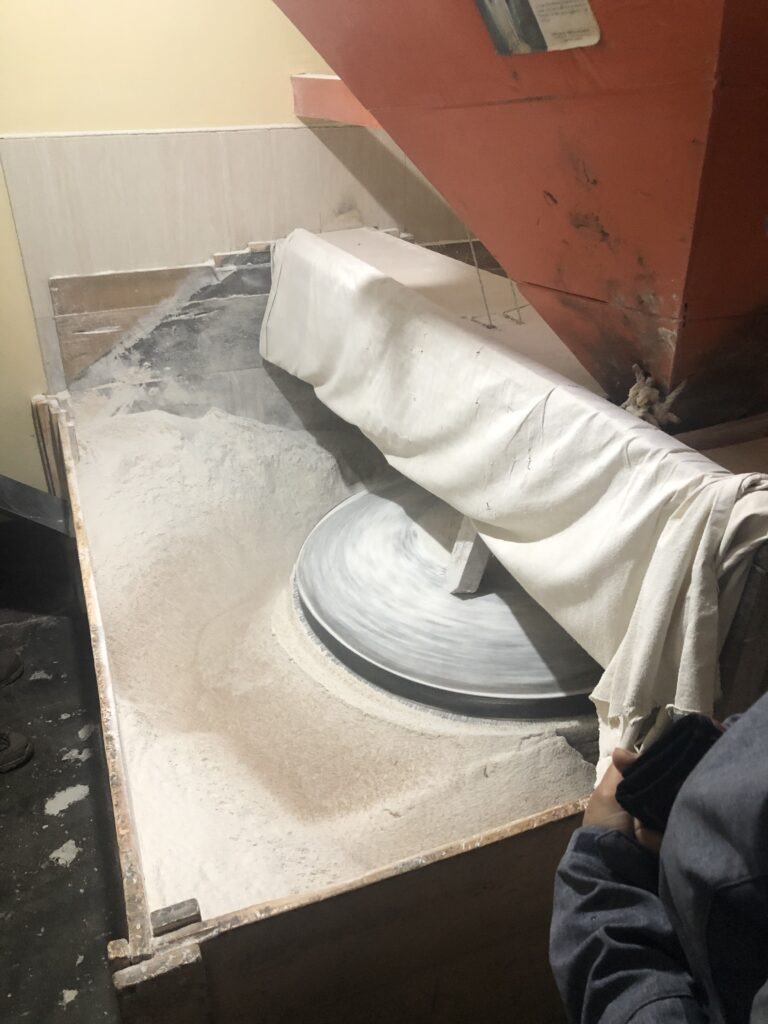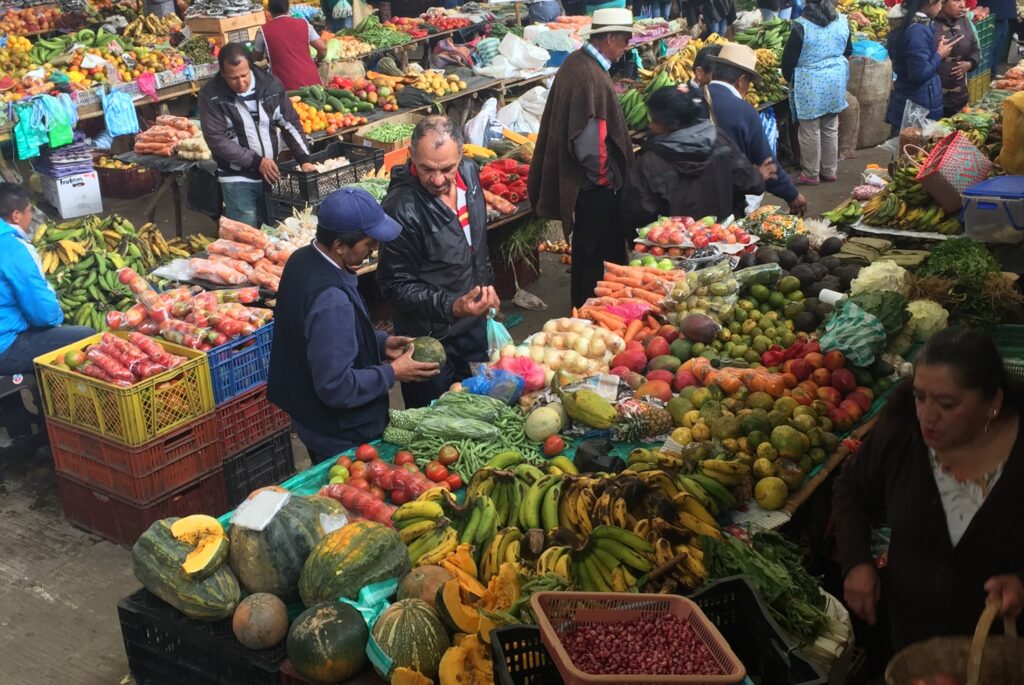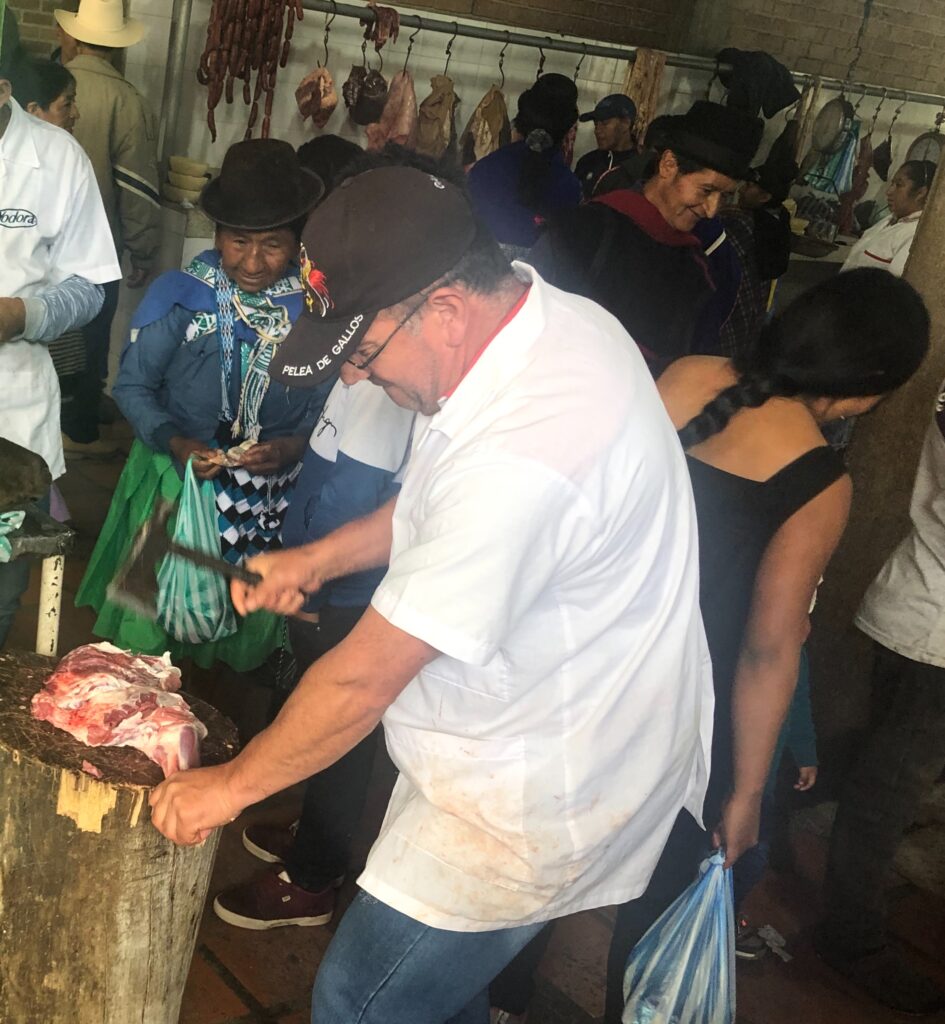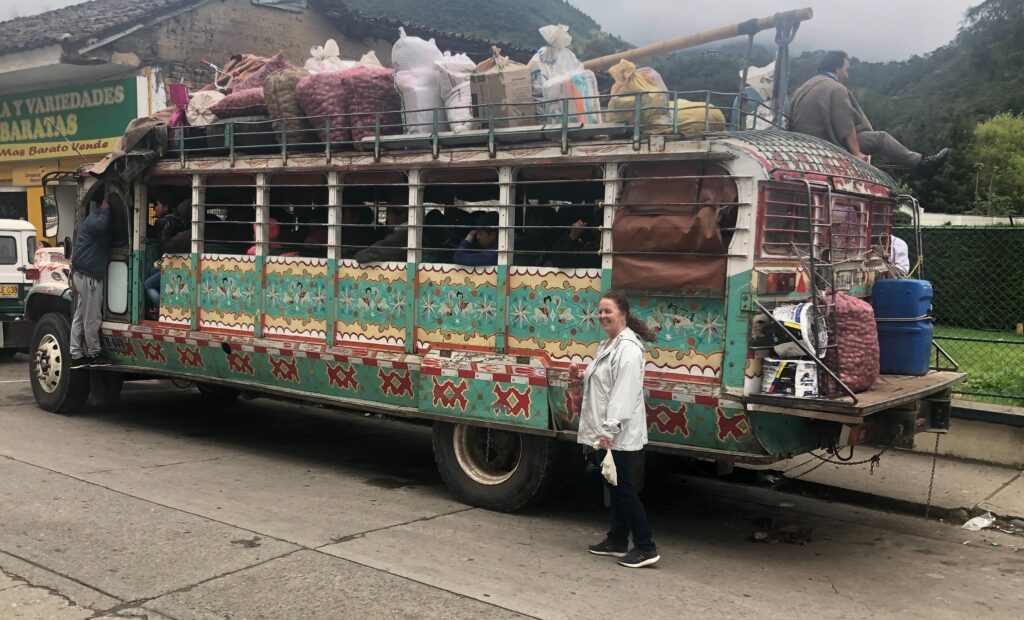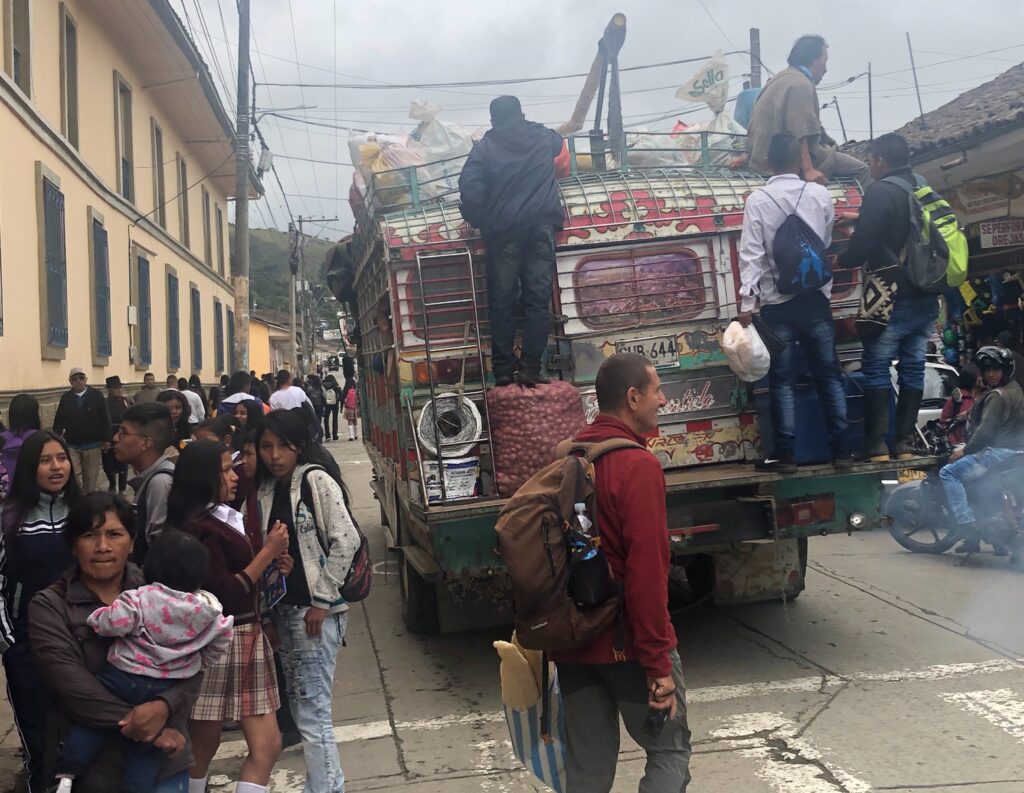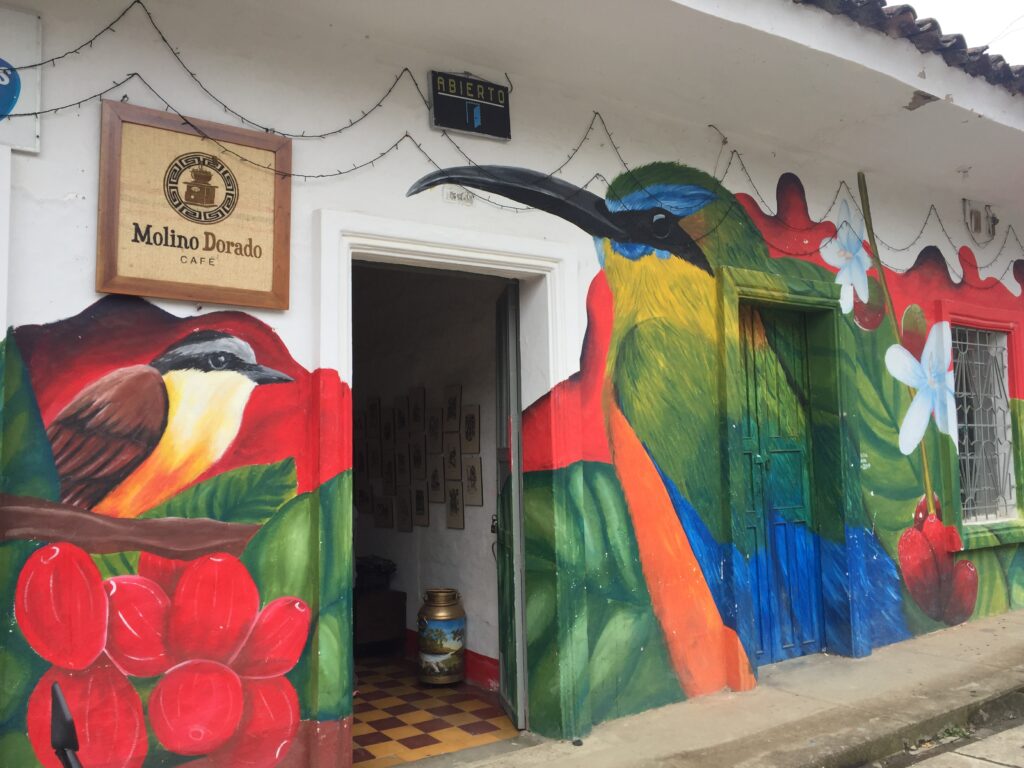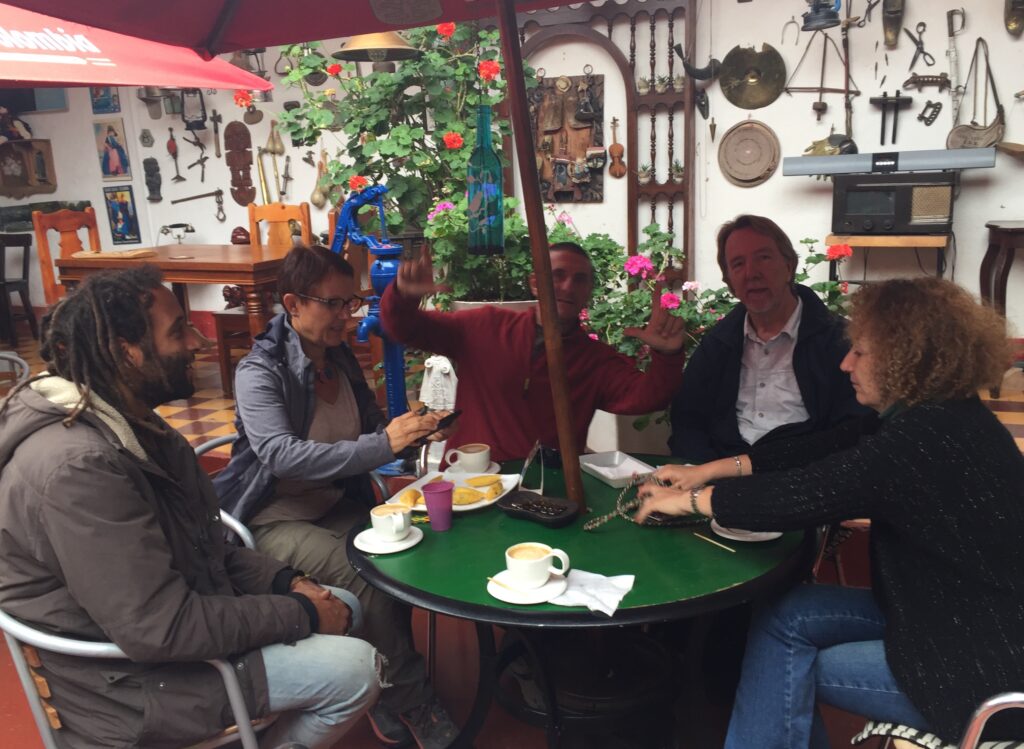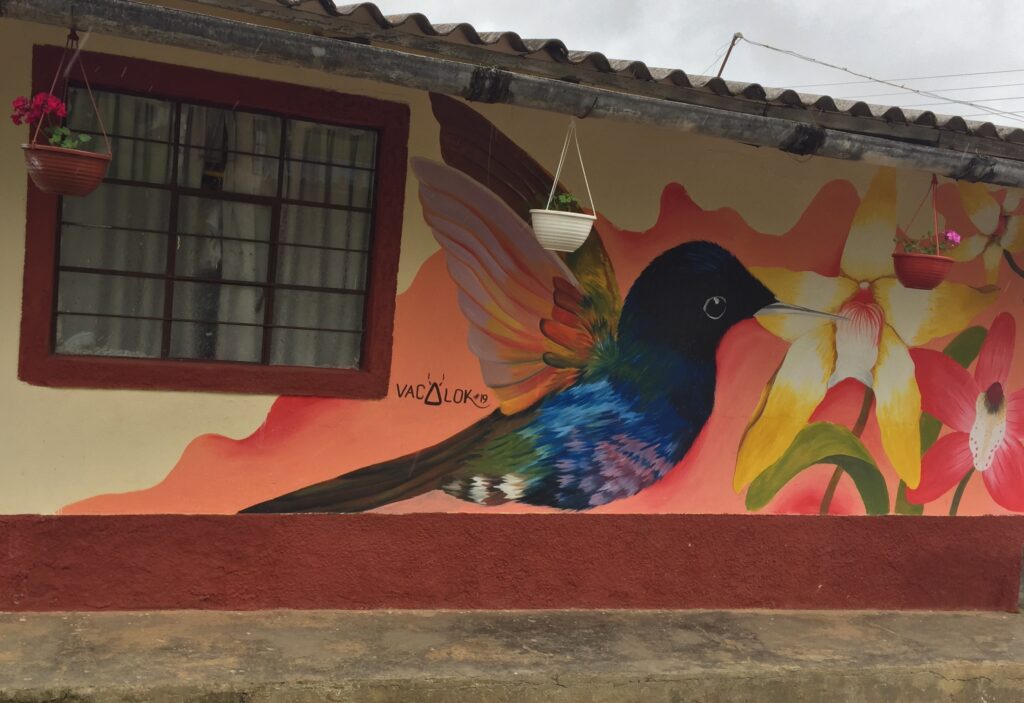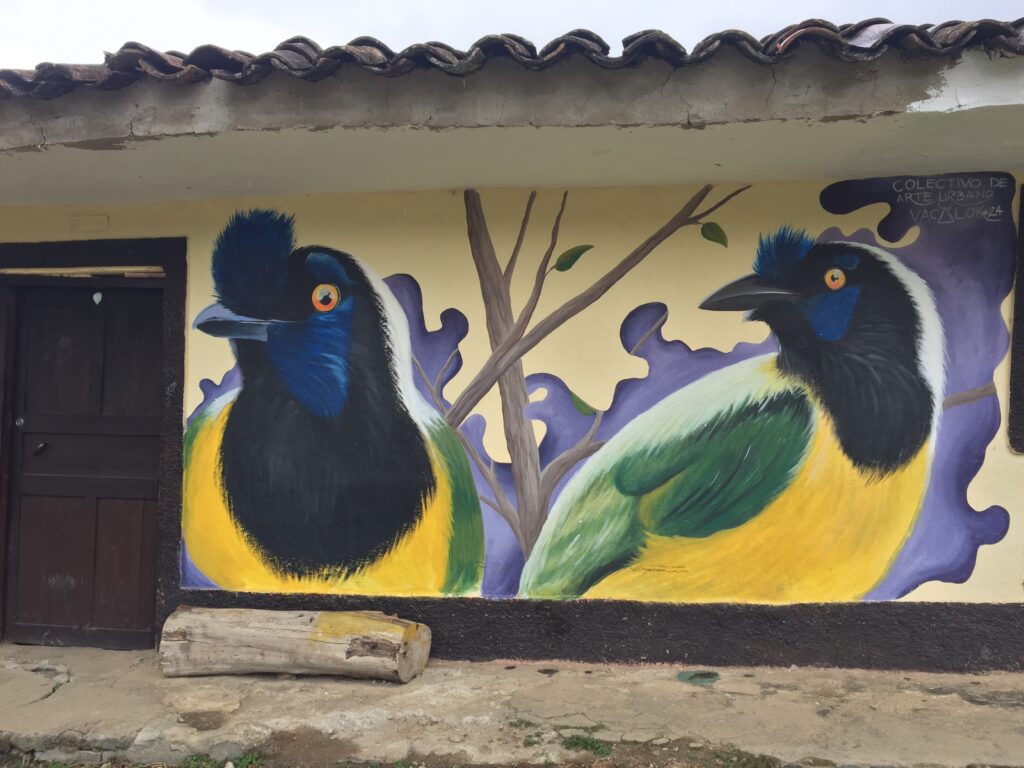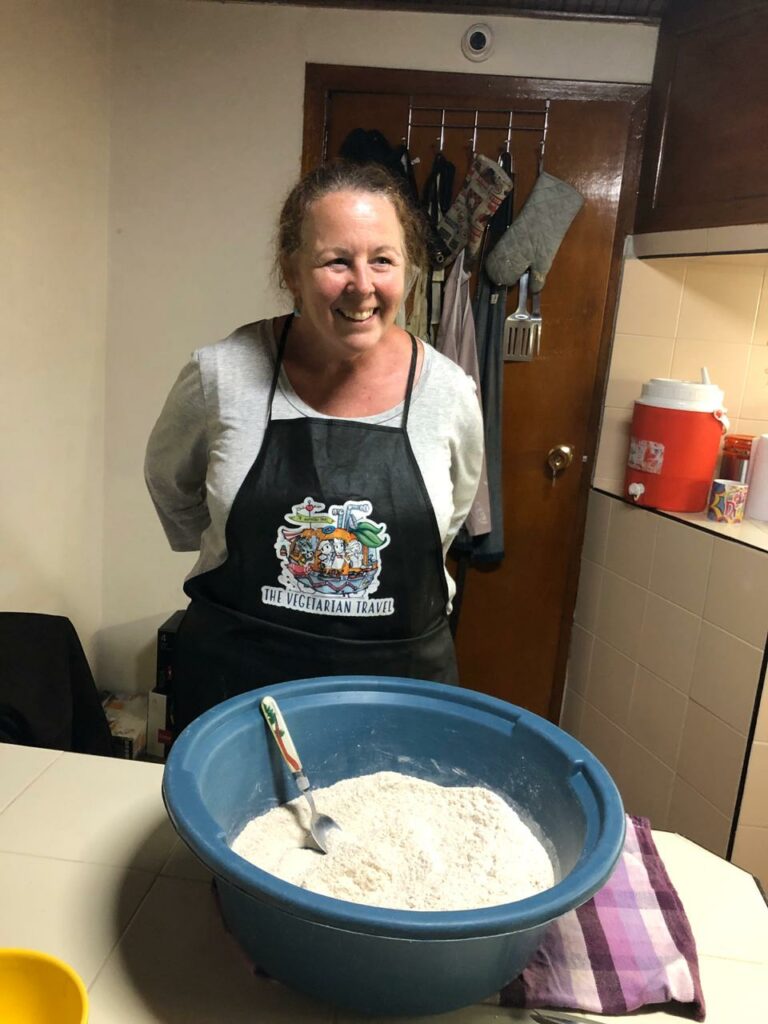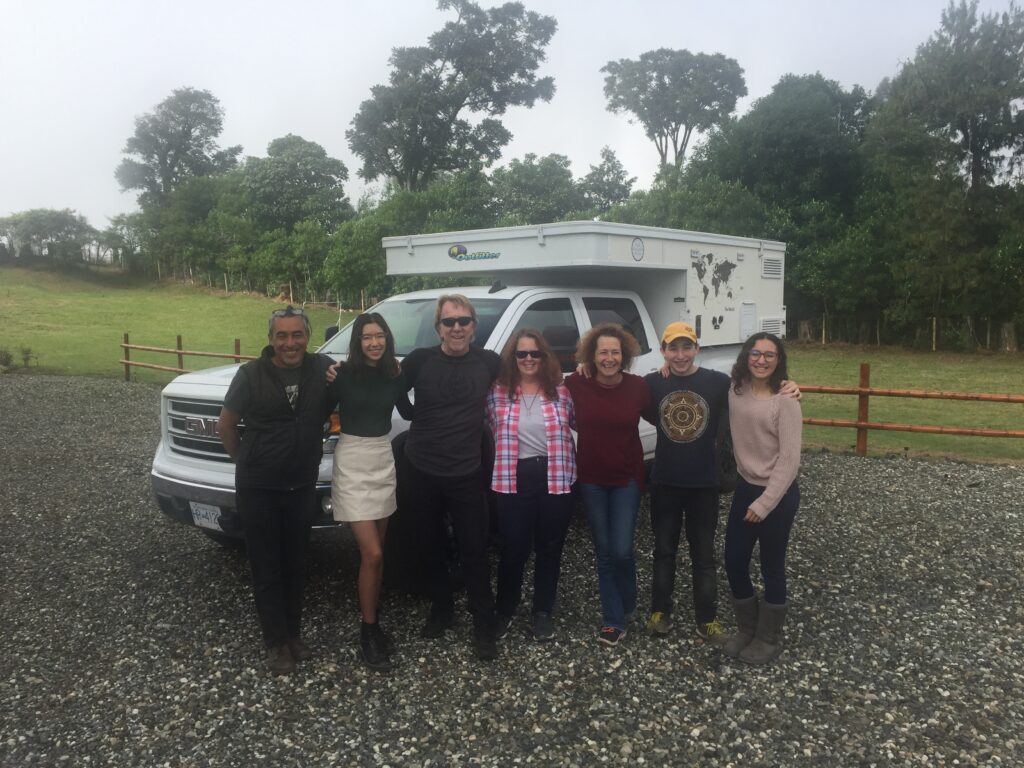 Alas, all good things come to an end and mid week saw us leaving La Bonanza to continue down the central valley of Colombia towards Ecuador. A look at the map and the distances to Ecuador don't seem great – however the dramatic elevation changes and windy, often narrow, roads (with regular construction delays) made progress slow. Gone was the four lane highway from further north !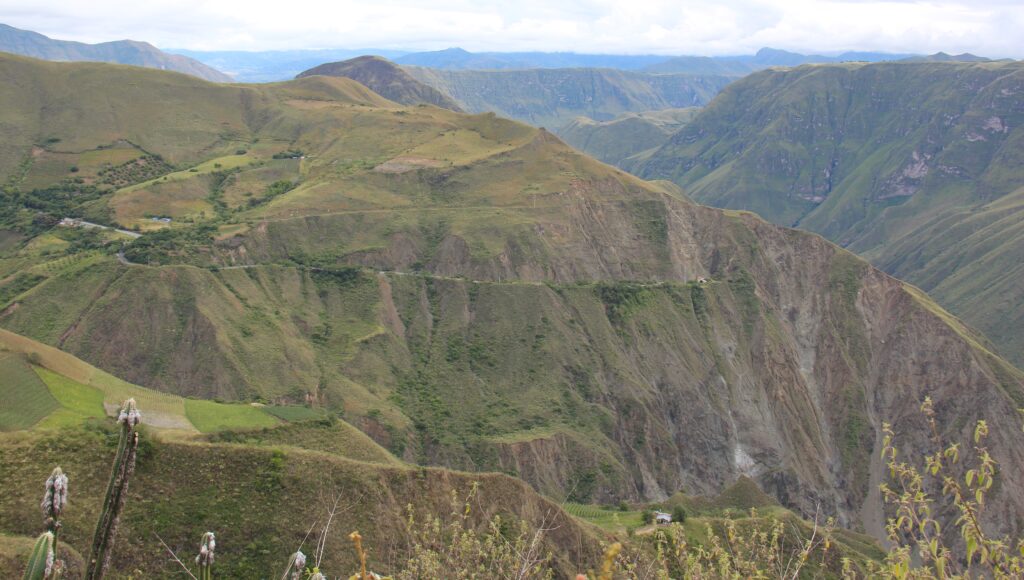 Over the next two days driving we passed Popayan, Pasto and numerous smaller villages, then finally made the border town of Ipiales, noting an increased roadside police presence the further south we got. During our visit to South America in 2003 this road was a no-go area due to rebel activity and we had to fly over it. Yet, it was safe back then to travel through Venezuela ( you wouldn't now ! ) and we are glad we did. Fast forward to 2020, Venezuela is more or less a failed state, Colombia is safe and prospering with Venezuelan refugees flooding in here – we saw hundreds travelling down this very road with us today. A sad an very tragic irony.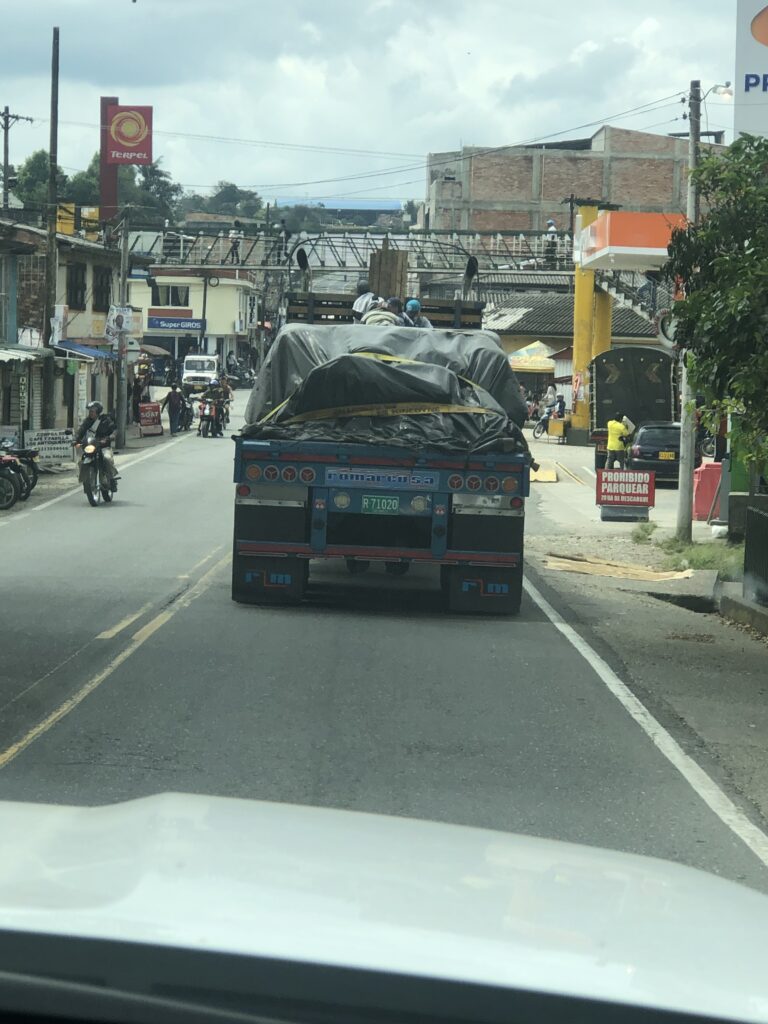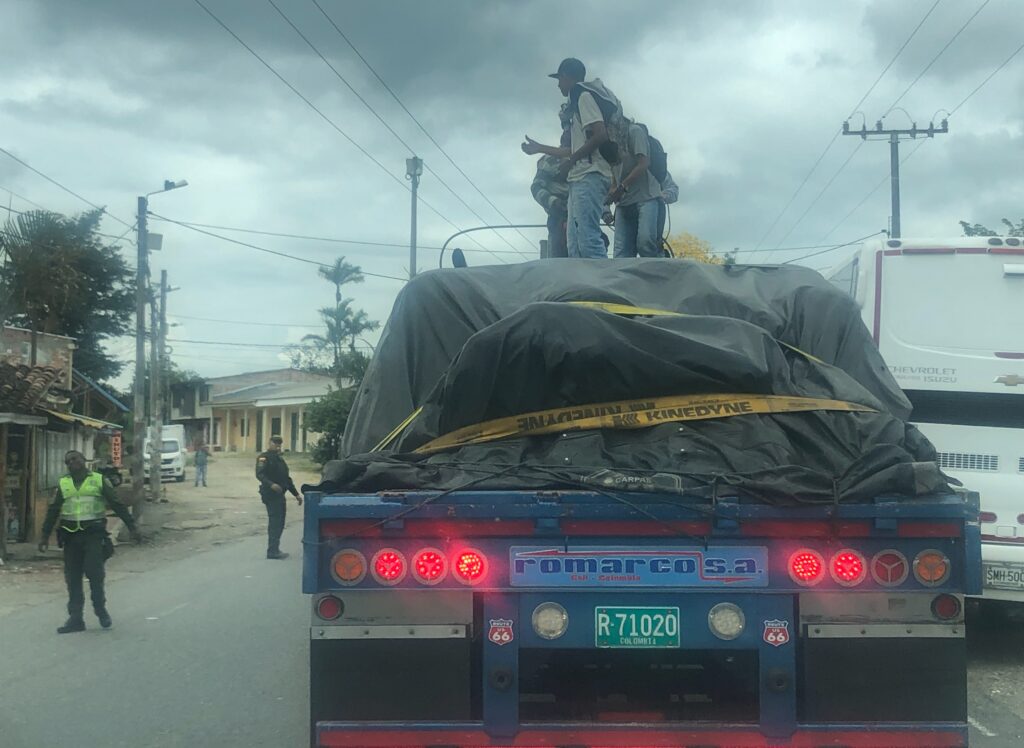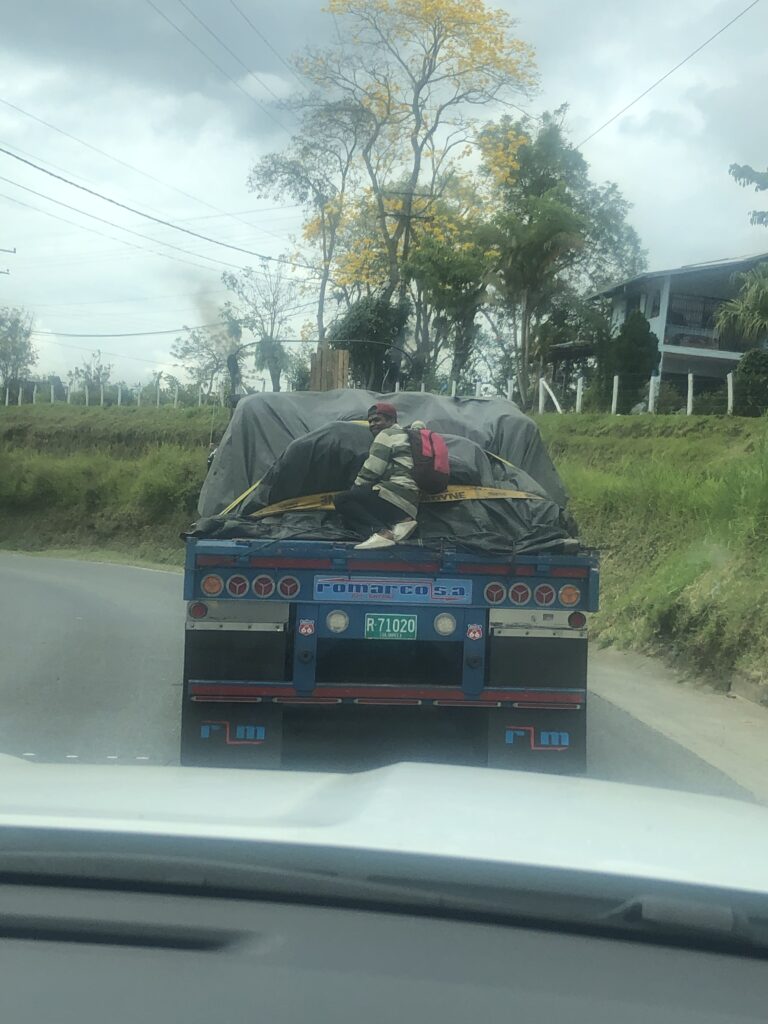 We could not leave Colombia without a visit to the famous Las Lajas Sanctuary, a stunningly located and beautiful basilica church just outside the border town of Ipiales. Simply put, an ornate church built on a bridge in the bottom of a valley. A steep walk down to get there and killer climb back up at such altitude, but well worth the effort – and thus, our feature image this week.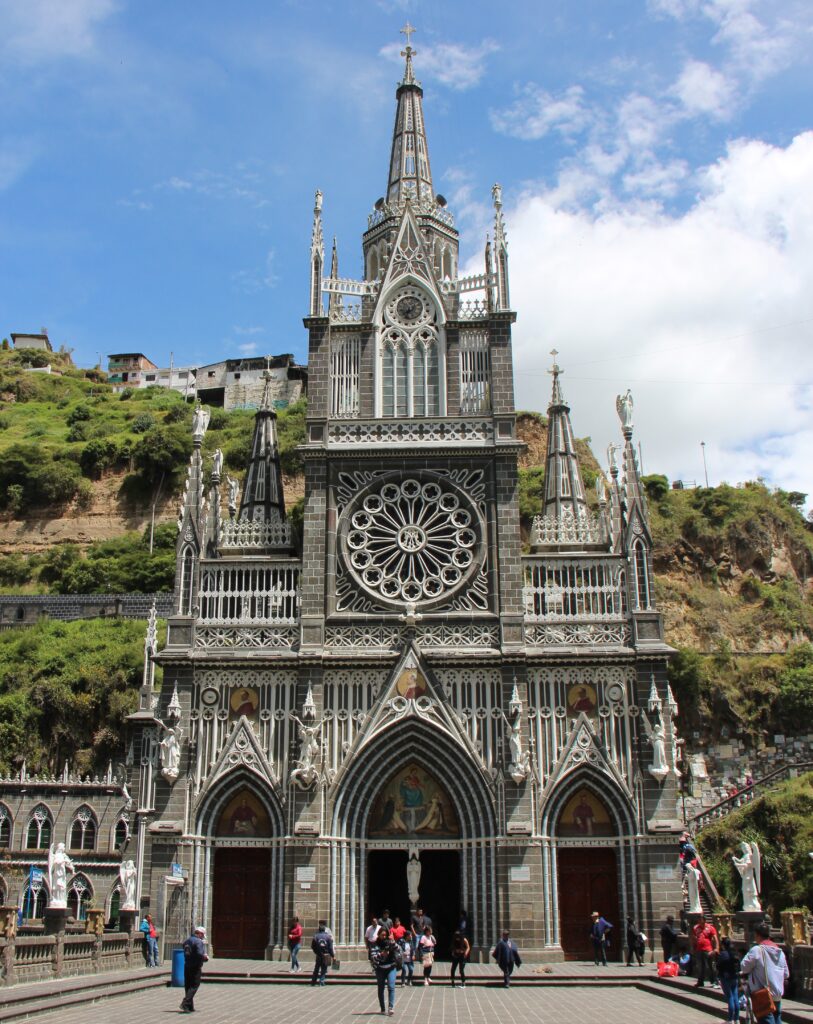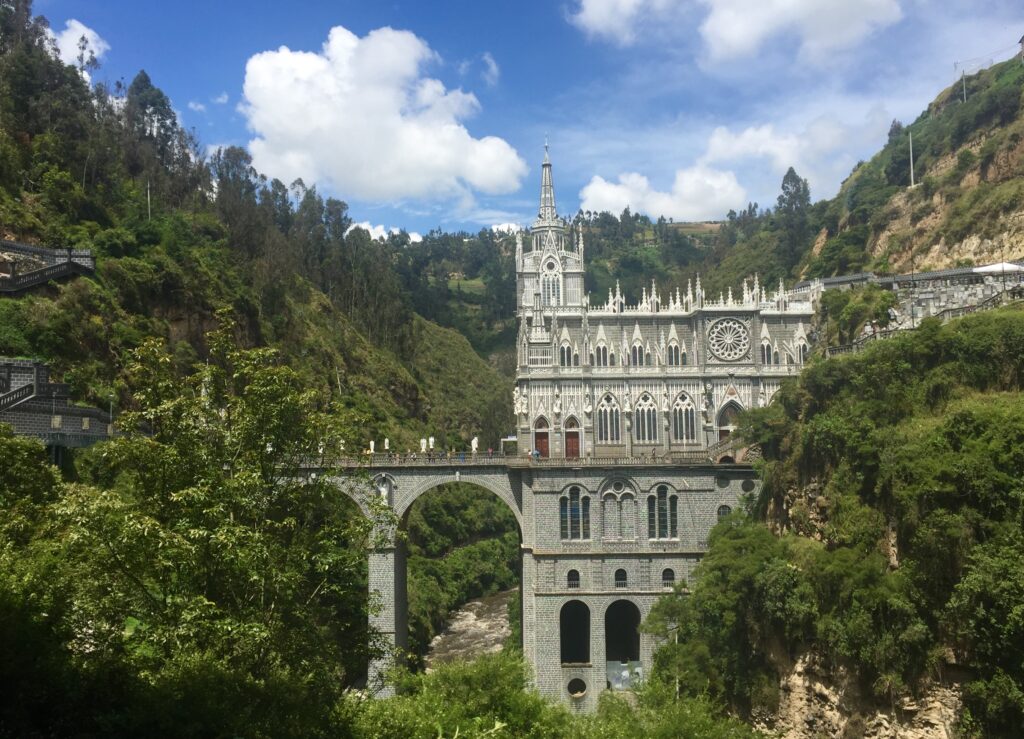 Next week, we cross ( literally ) to the middle of the world – Ecuador !